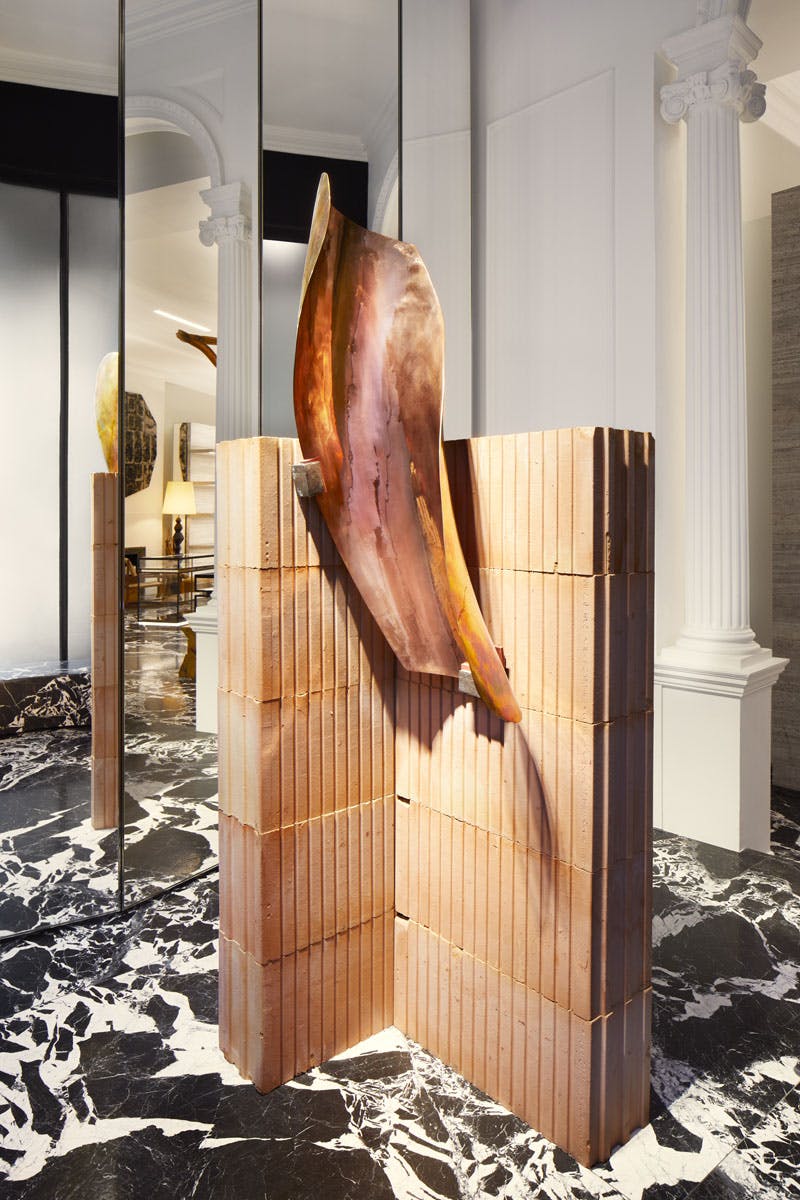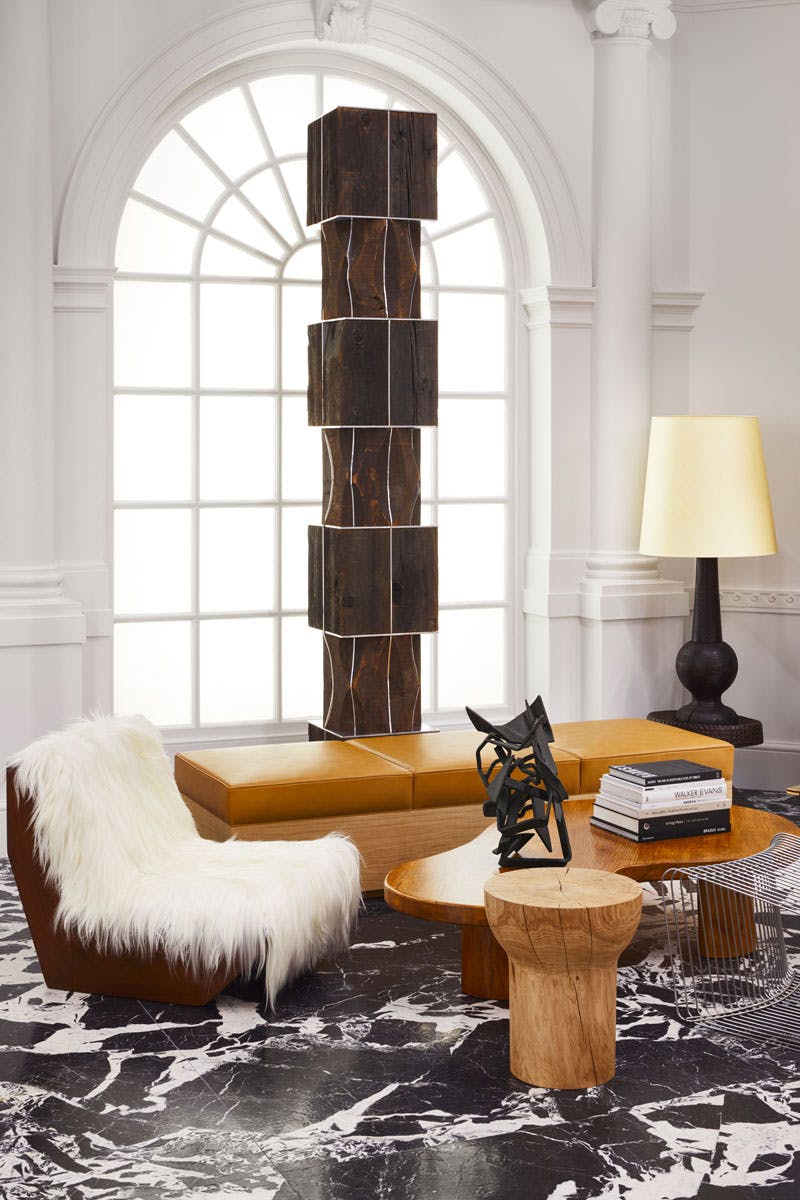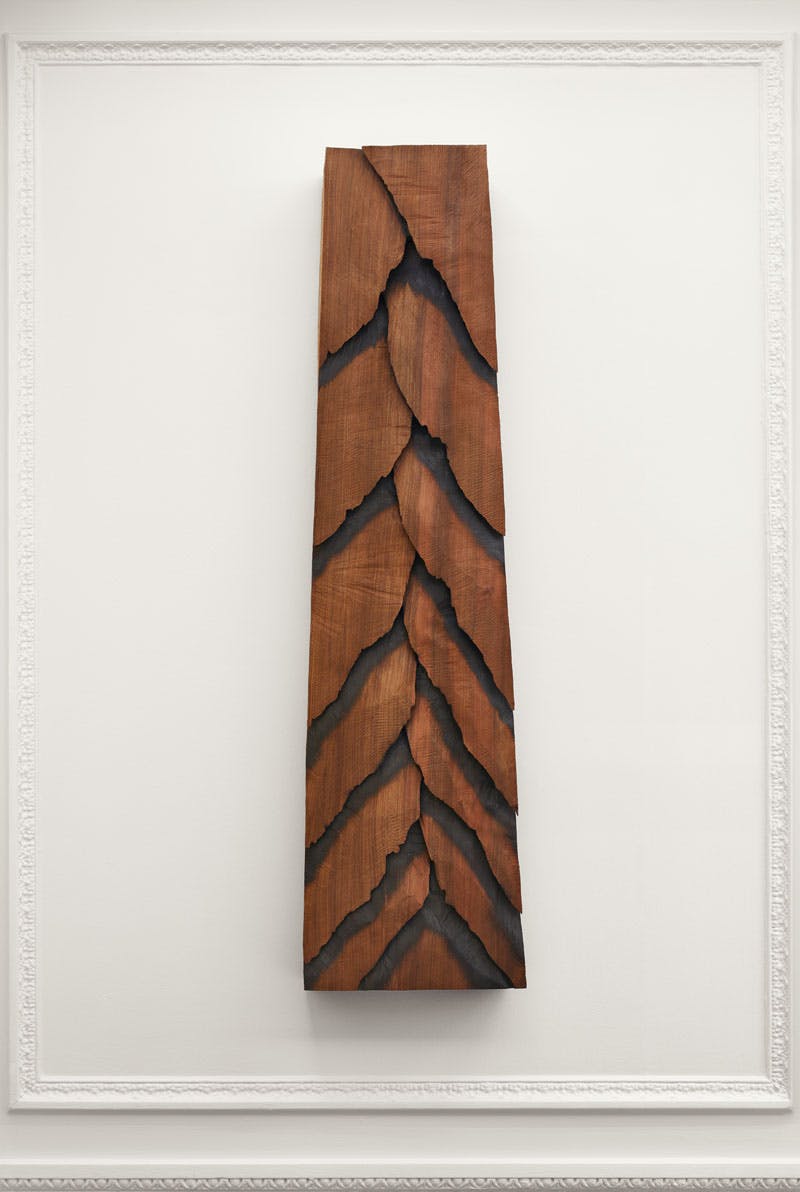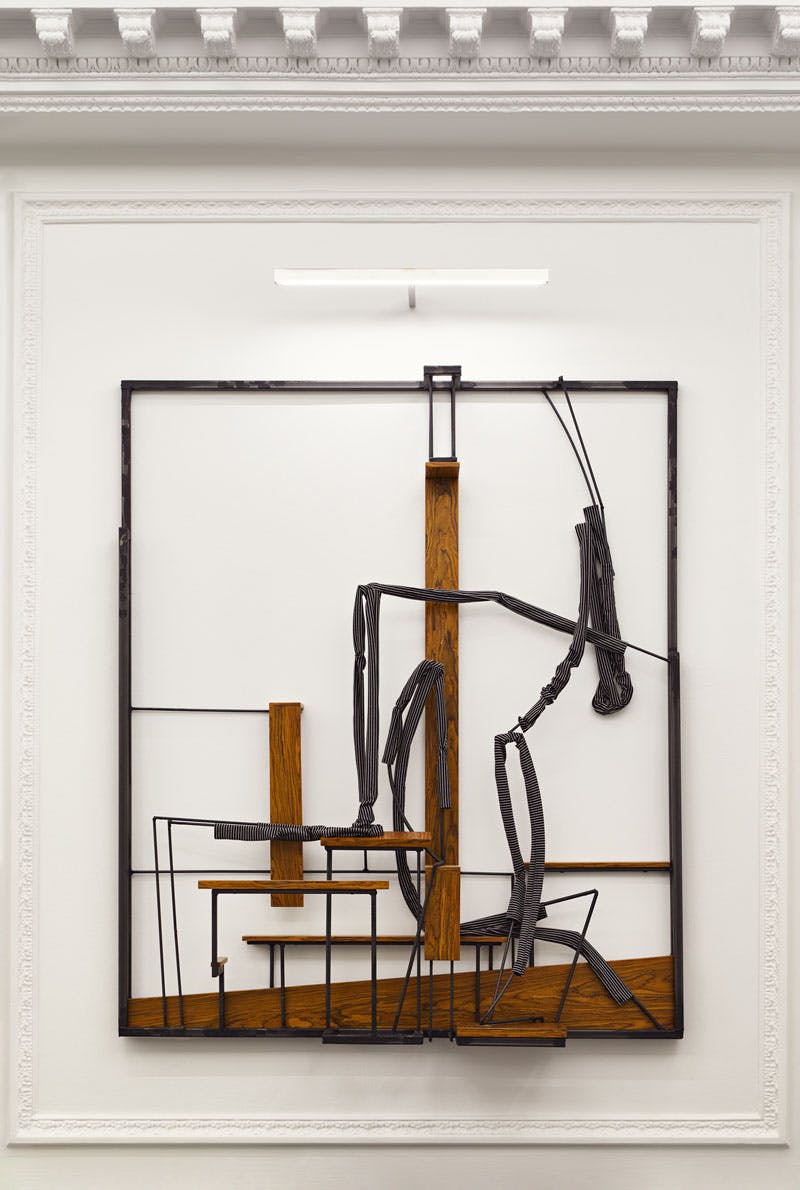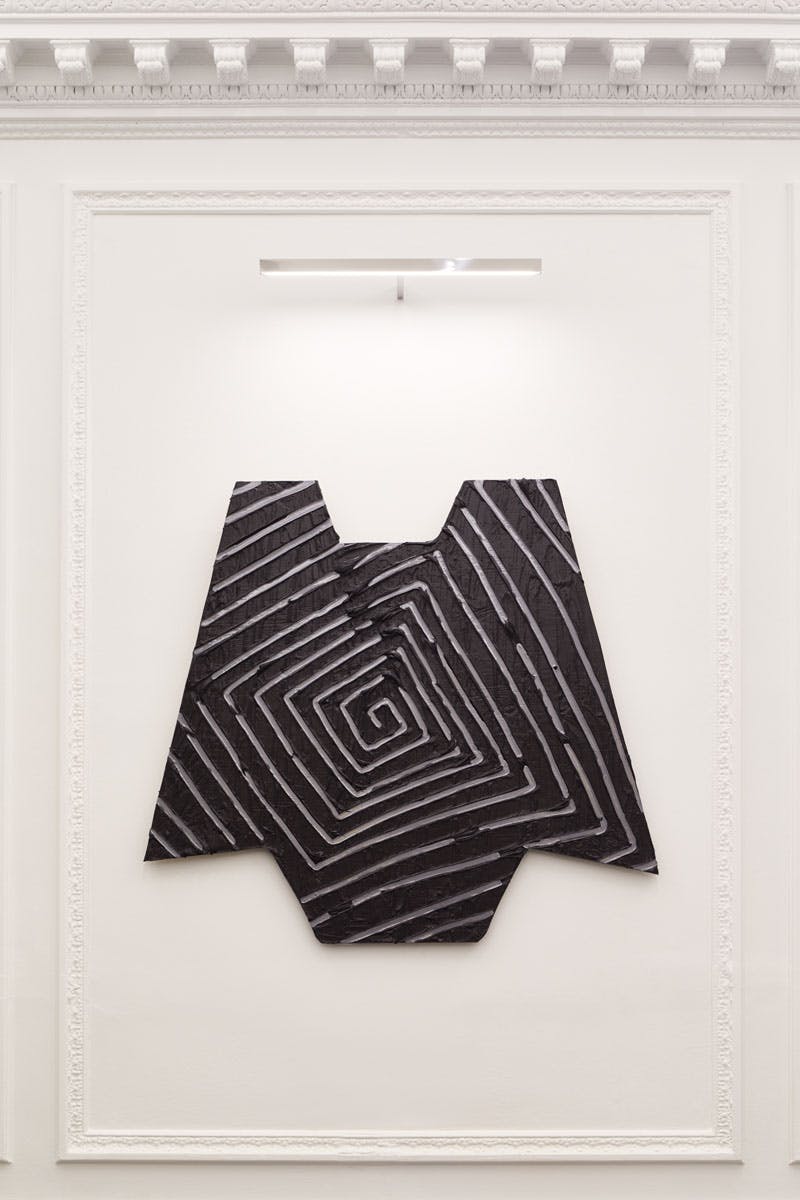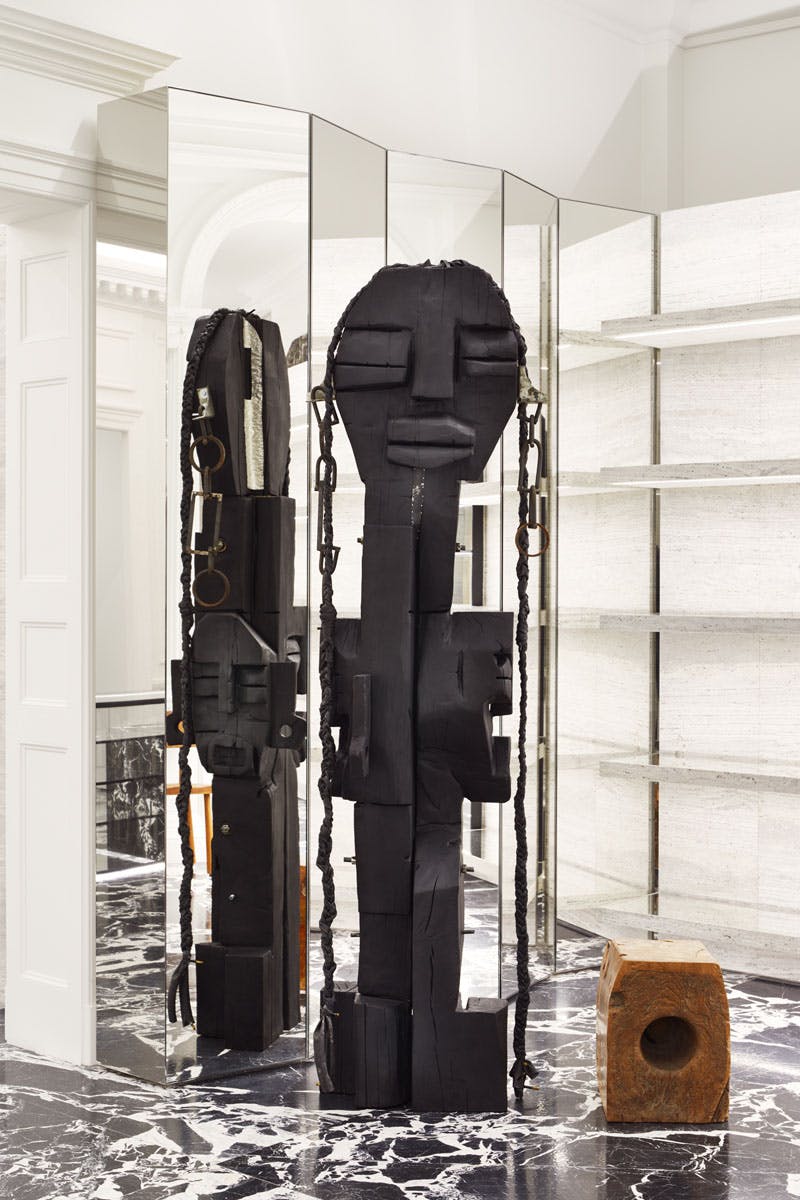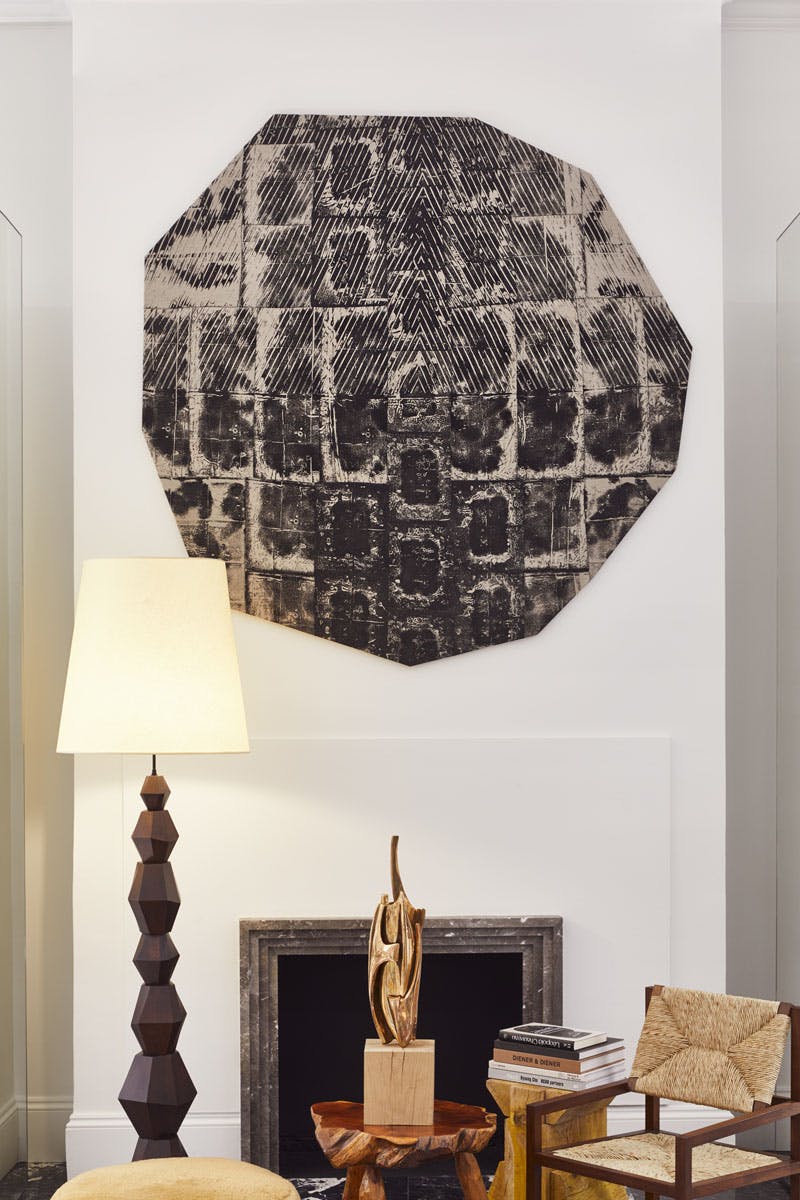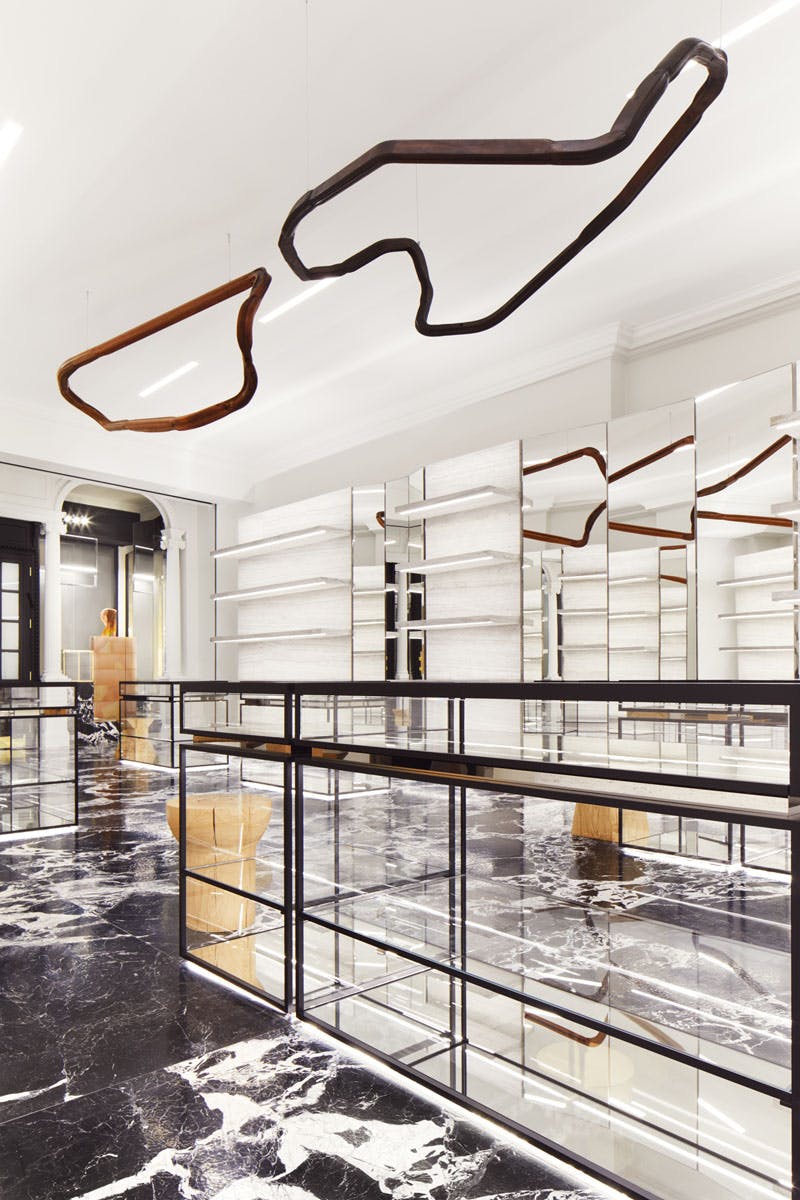 I'm convinced that CELINE's new London store on New Bond Street can turn any Philophile into a Slimane fan.
The new space has been in the works for quite some time, stretching across an impressive 466m². But it isn't just a space for clothing and accessories – the whole space is a part of the CELINE Art Project.
With a total of 16 artworks from prominent artists including Marie Lund, David Nash, and Anne Libby, the store has been decorated with both sculptures and paintings. It is an impressive shopping experience, to say the least.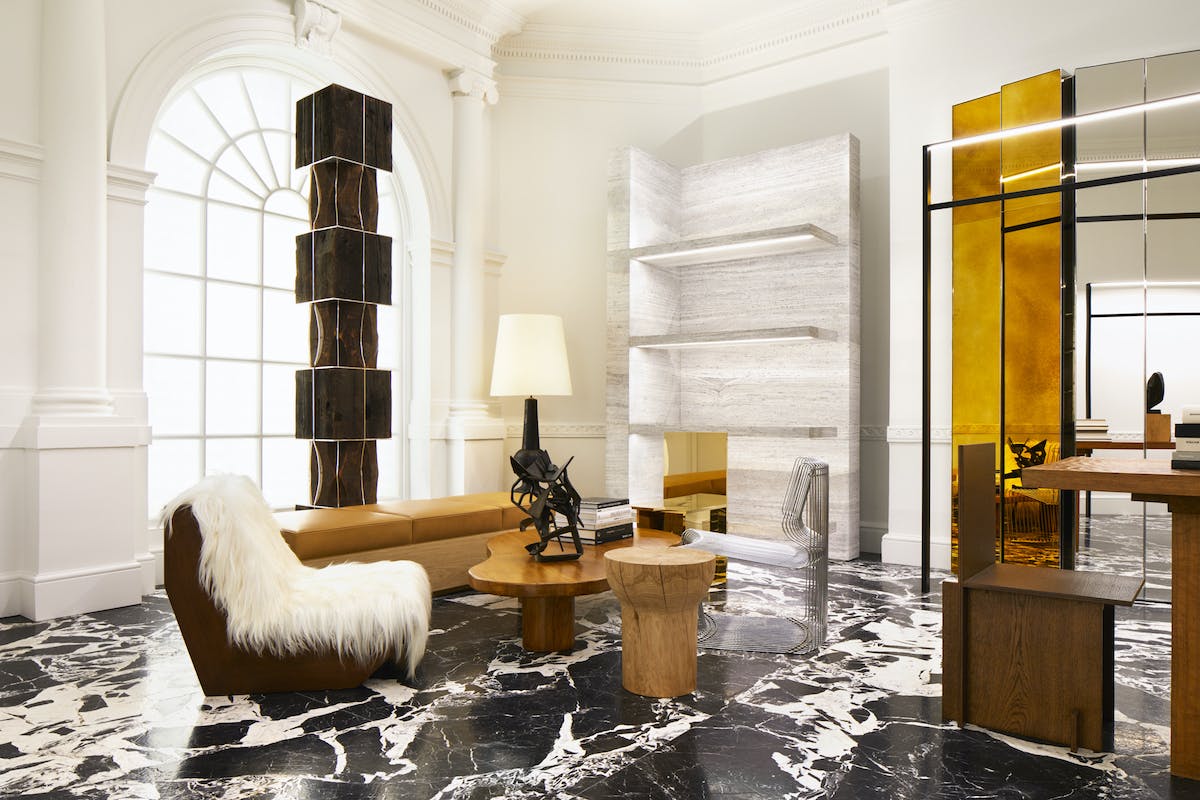 Black marble floors, mirrors everywhere, and shelves in stone – every single detail has been thought through and has been carefully revised.
It isn't just a store, it is a real-life experience of the ever-growing CELINE universe. The furniture has been curated throughout the duration of the store's construction and is a mixture of coveted vintage pieces (including a Verner Panton for Fritz Hansen moment) as well as pieces designed by Slimane himself. After seeing the store, I wouldn't be surprised if CELINE is venturing into homeware because the pieces are excellent.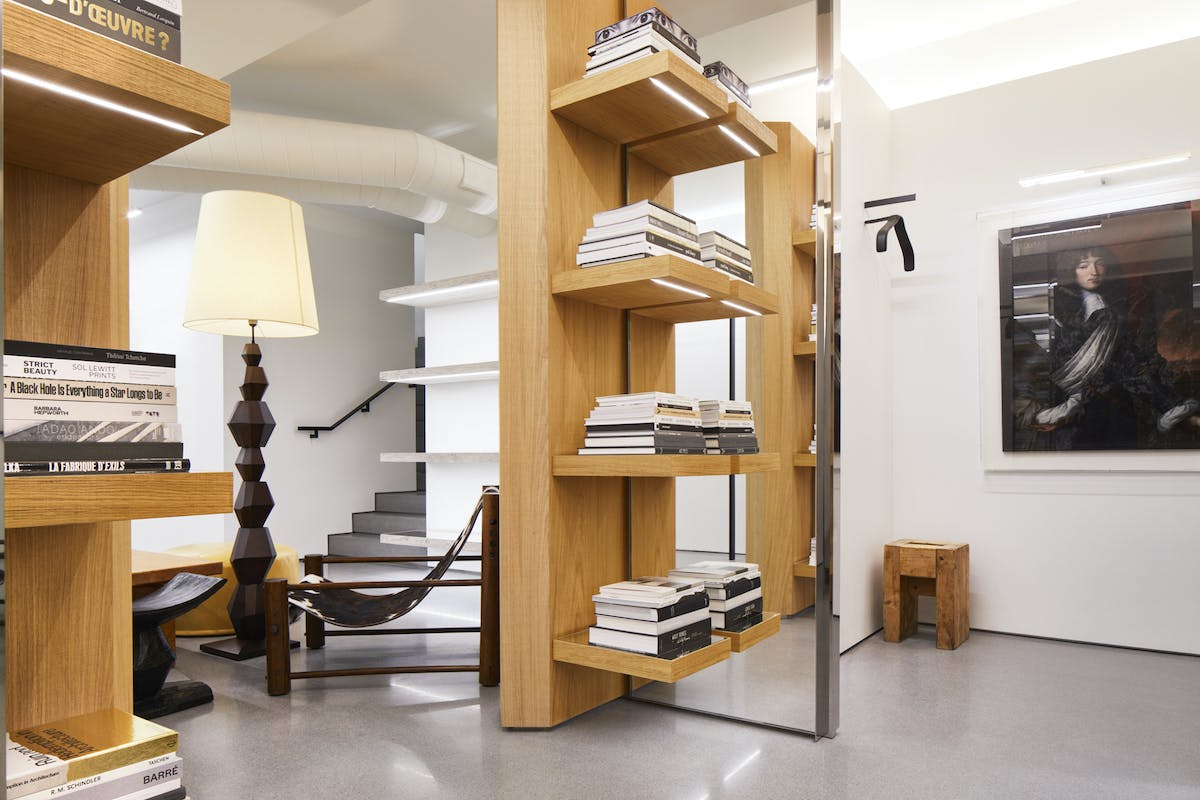 Perhaps the most surprising and jaw-dropping element of the store is hidden downstairs on the menswear floor. If you visit the fitting room, you'll be greeted by a 17th-century painting: Portrait De Maximilien De Bethune, Duc De Sully.
In the store is also an original octagonal room that has been dedicated to the CELINE Haute Parfumerie and Maison CELINE line, and its structure has remained untouched. Behind its door is a hidden fountain, which isn't accessible to the general public.
Of course, there's also a display for CELINE's latest product addition: candles.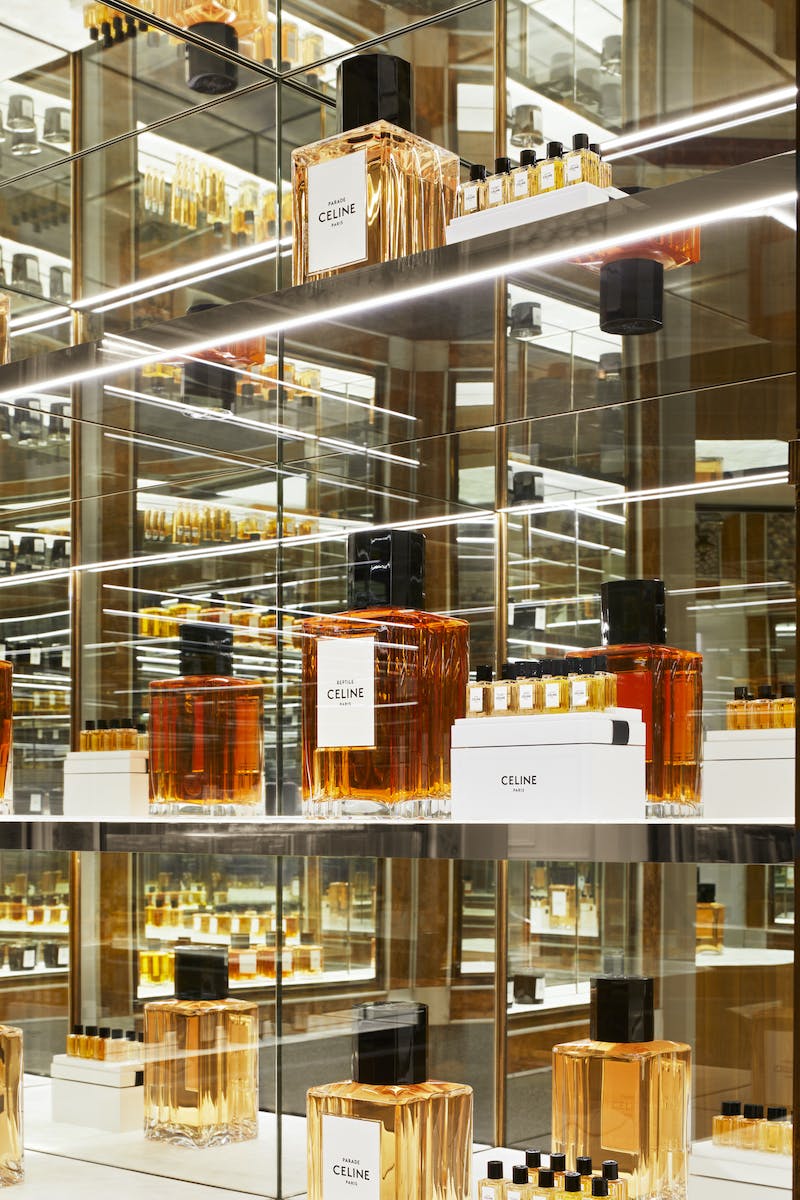 The clothing rails are decked out with all the best pieces, from my favorite denim, to timeless loafers, furry boots, and there's also a CELINE snowboard on display.
CELINE fan or not, a visit to the new store is worthwhile whether you want to shop or look at art. You'll find the new space at 40 New Bond Street.