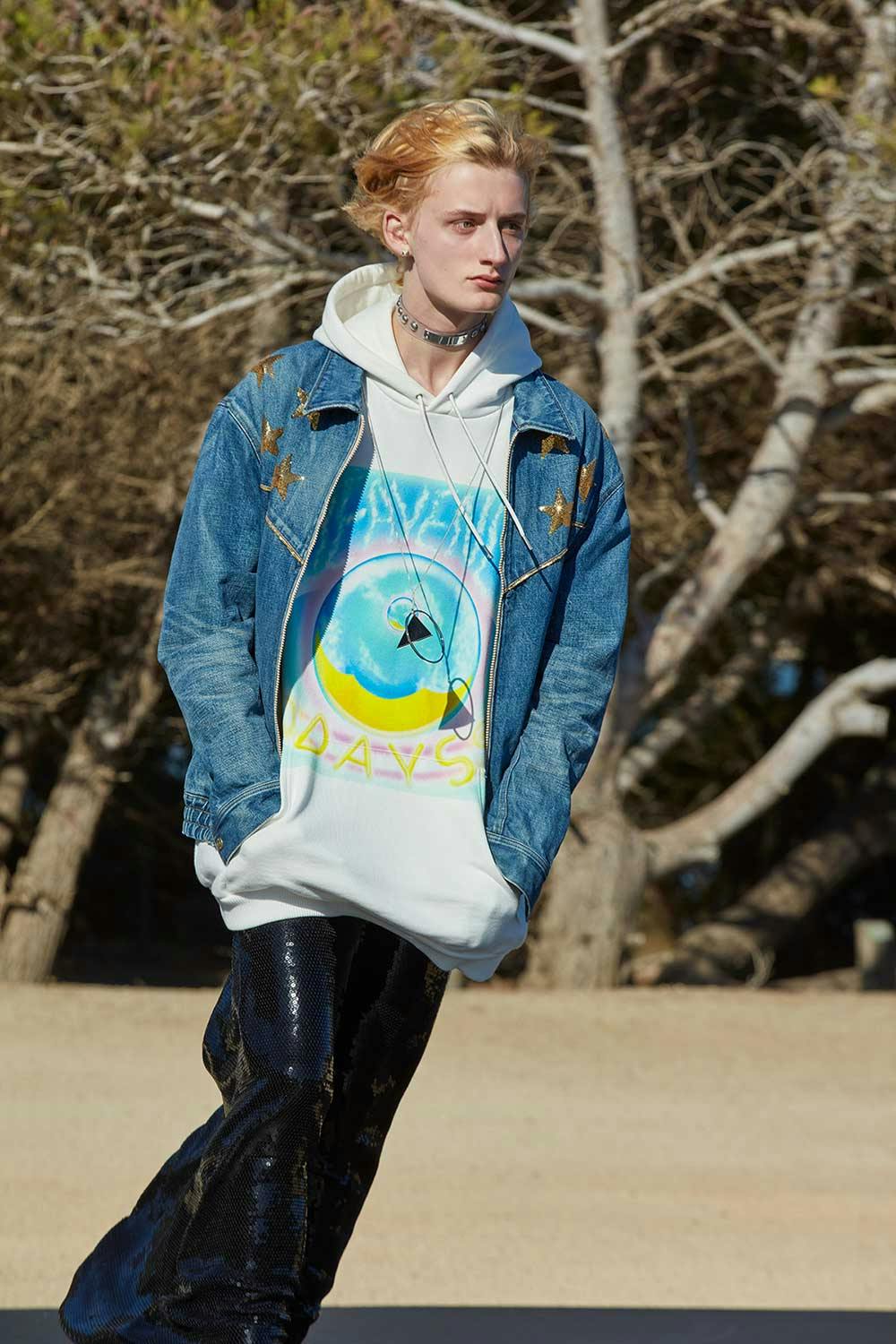 CELINE ain't just a clothing brand. Artistic director Hedi Slimane's vision for the luxury label encompasses everything from high-tech gizmos to K-Pop superstars, all encompassed in a peerlessly premo package. It's a lifestyle, baby.
Art is a crucial part of the CELINE lifestyle, because what's life without a little culture? And, when I say art, I mean every facet of creativity. But also, like, fine art.
Slimane is, of course, himself an accomplished artist, having shown his own photographic works in various international exhibitions and often lensing CELINE campaigns. This experienced eye guides his direction for each CELINE presentation.
Each season at CELINE, Slimane rounds out a selection of ready-to-wear and accessories with his photographic eye, curated music, and art in two senses: artist collaborations and couture-level detailing.
Slimane's artistic infusion sometimes means juxtaposing bouncy trap-pop and his own moody shots of Tiktok stars against hand-beaded jackets showcased in a moody runway video shot by floating drones that zoom around the models, giving the audience the air of being voyeurs to a parade of very stylish people.
It's what we would've called a "high-low mix" in ye olde days, back when designers could get in real trouble for mixing Birkenstocks and runway fashion. Nowadays, we just call it "style" and few people have a better eye for it than Slimane.
CELINE's Spring/Summer 2022 menswear collection, "Cosmic Cruiser," brings two new artists of incredibly distinct backgrounds into Slimane's fold: Marcelo Lavin and Mackenzie.
Lavin, who lives in Mexico City, is a visual artist of dreamy capacity. His pastel hues and gently airbrushed clouds are a world apart from the hypnotically edgy pencil and ink used by Austin-based Mackenzie, who's also an amateur tattoo artist.
Their distinct flavors of artistic trades are reflected in the distinction between their CELINE creations, which lean heavily on stylized text to affect a sense of love, a sense of longing.
Available now on CELINE's website and stores, Lavin and Mackenzie's CELINE creations — sourced from work in each artists' catalogue — include lush intarsia knit hoodies and cut-off denim vests, each painstakingly studded by hand to match the original works that they each designed.
Mackenzie supplied one piece — stylized "PLEASE DREAM OF ME" text — while Slimane requested two works from Lavin, the text-centric "HATE TO LOVE YOU" and a lushly saccharine "HEAVENLY DAYS" piece that appears on a camp-collar shirt, teddy jacket, and even a studded sneaker, ringed with silver chains.
Lavin and Mackenzie spoke with Highsnobiety over email about the process of collaborating with CELINE, seeing their designs come to life atop the exquisite Spring/Summer 2022 apparel.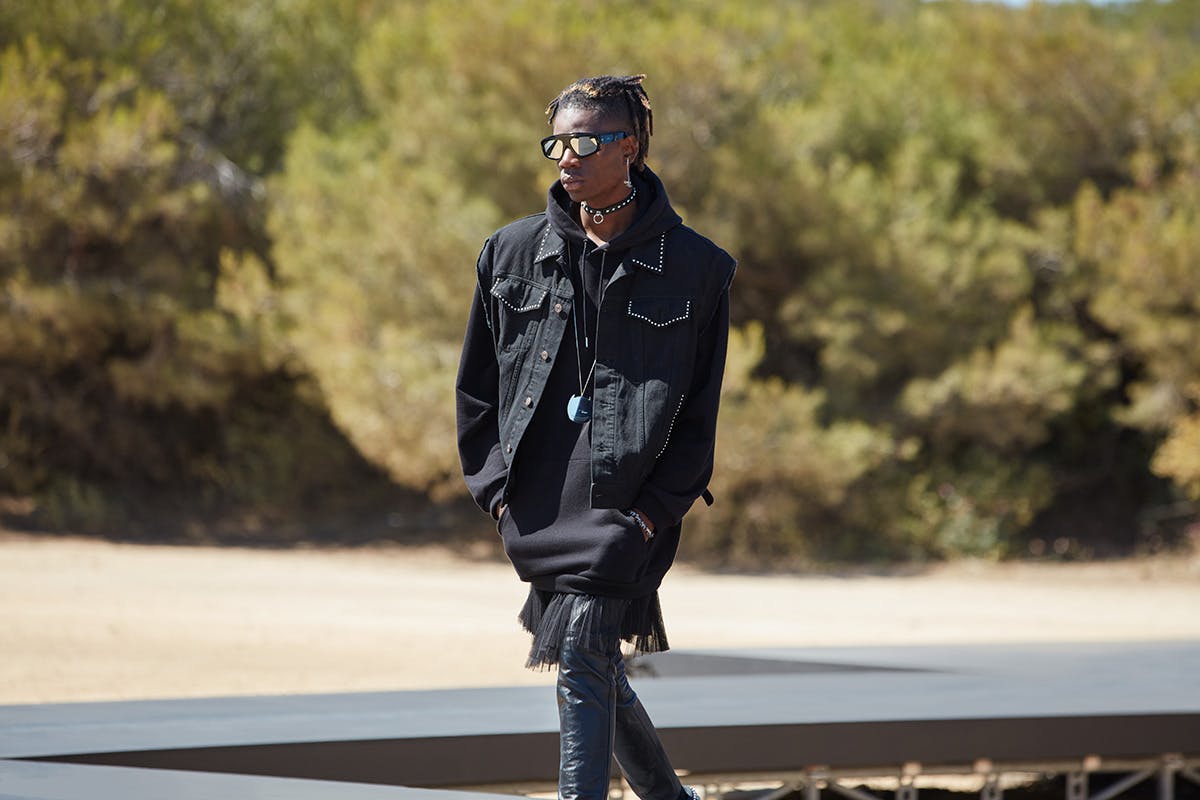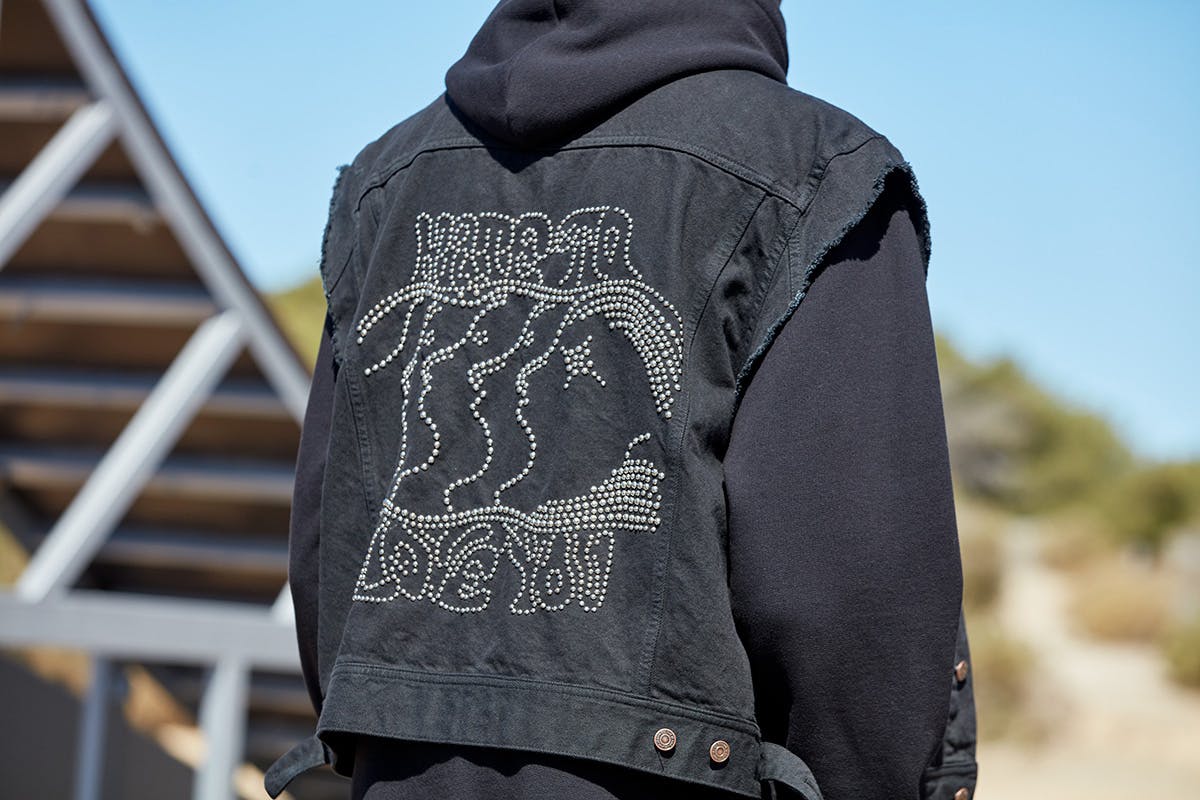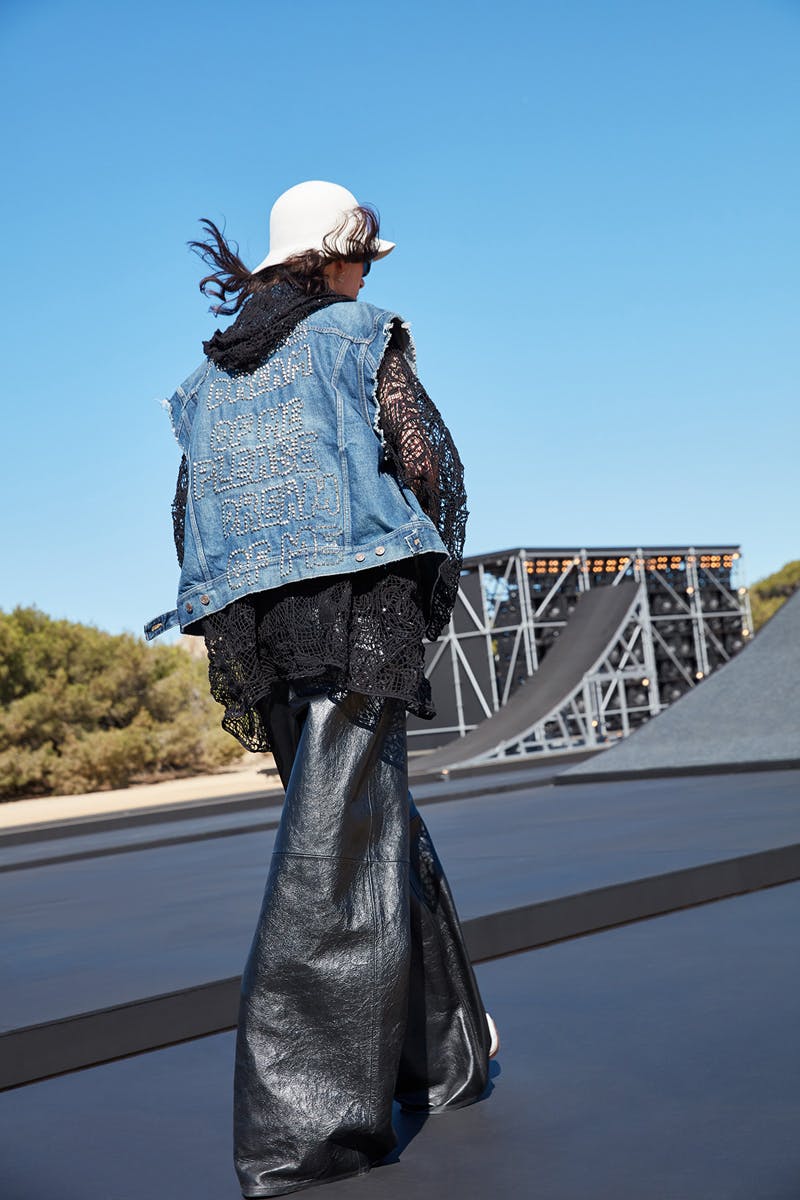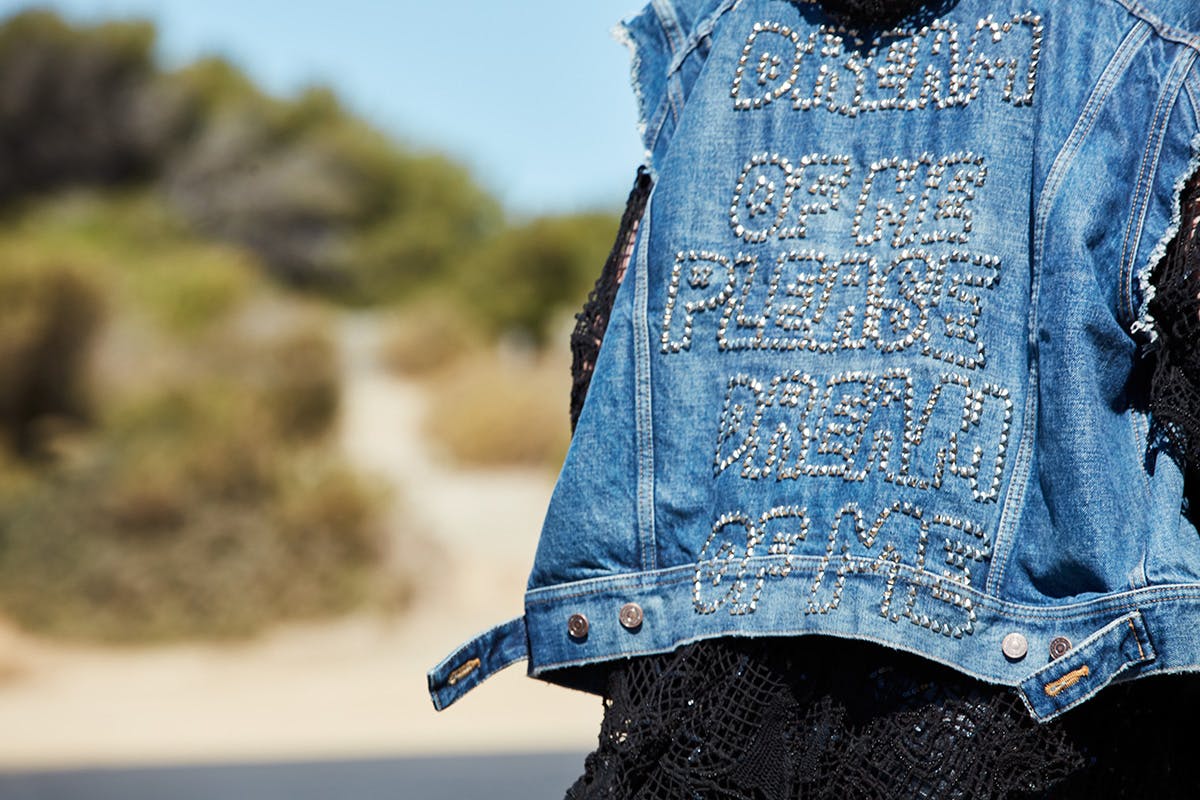 What was the process of working with CELINE and Hedi Slimane like?
Marcelo Lavin:
Super easy and smooth, also a bit tedious because everything was digital and over email.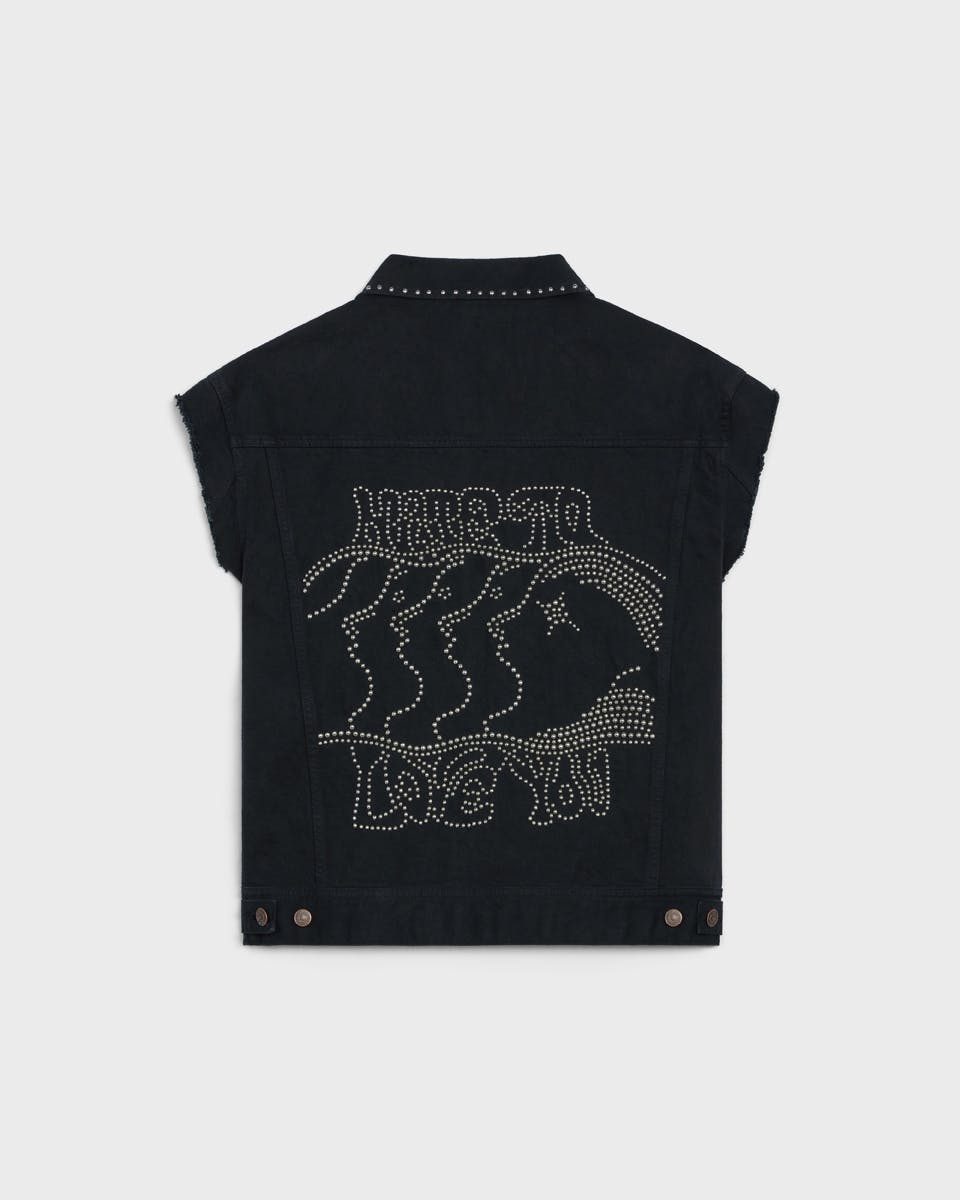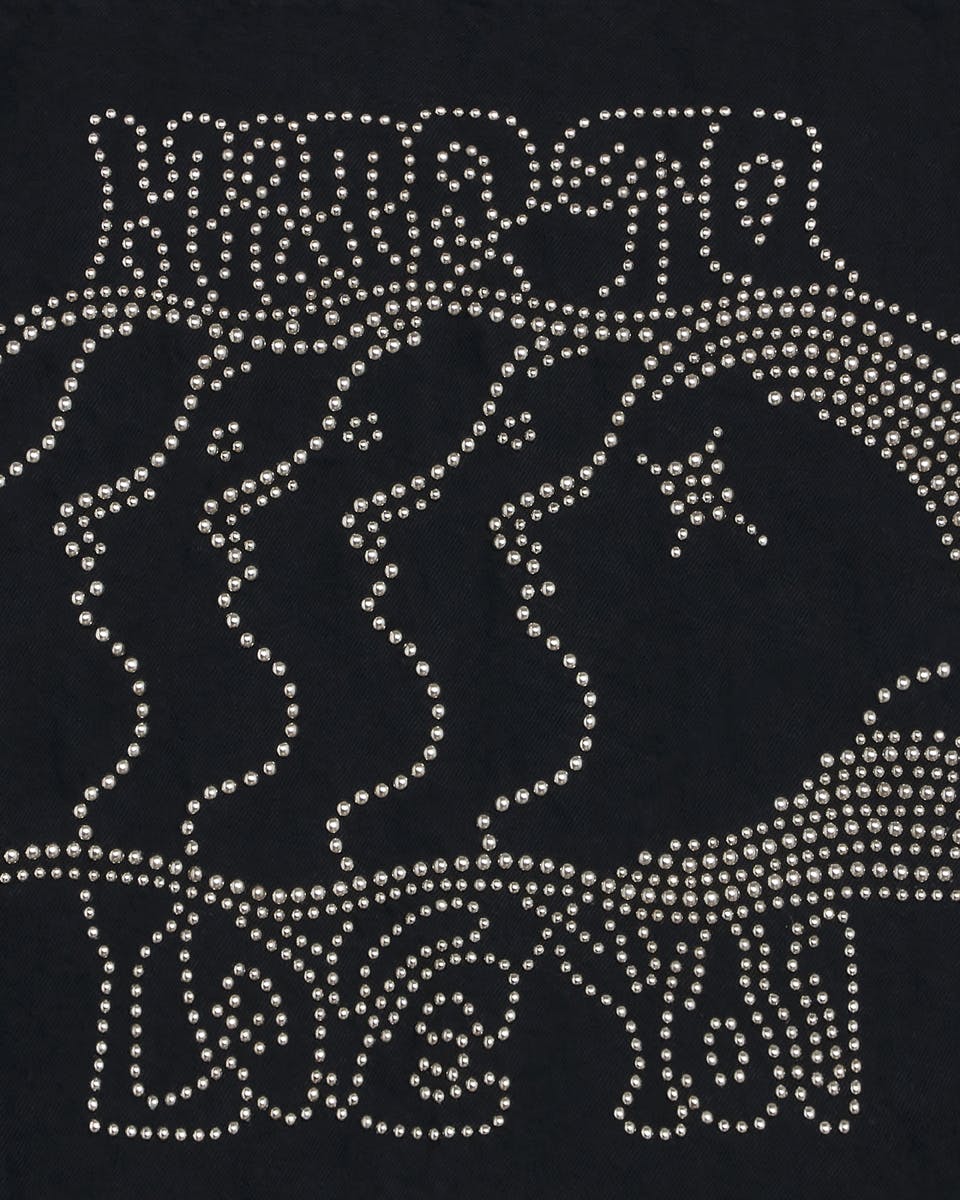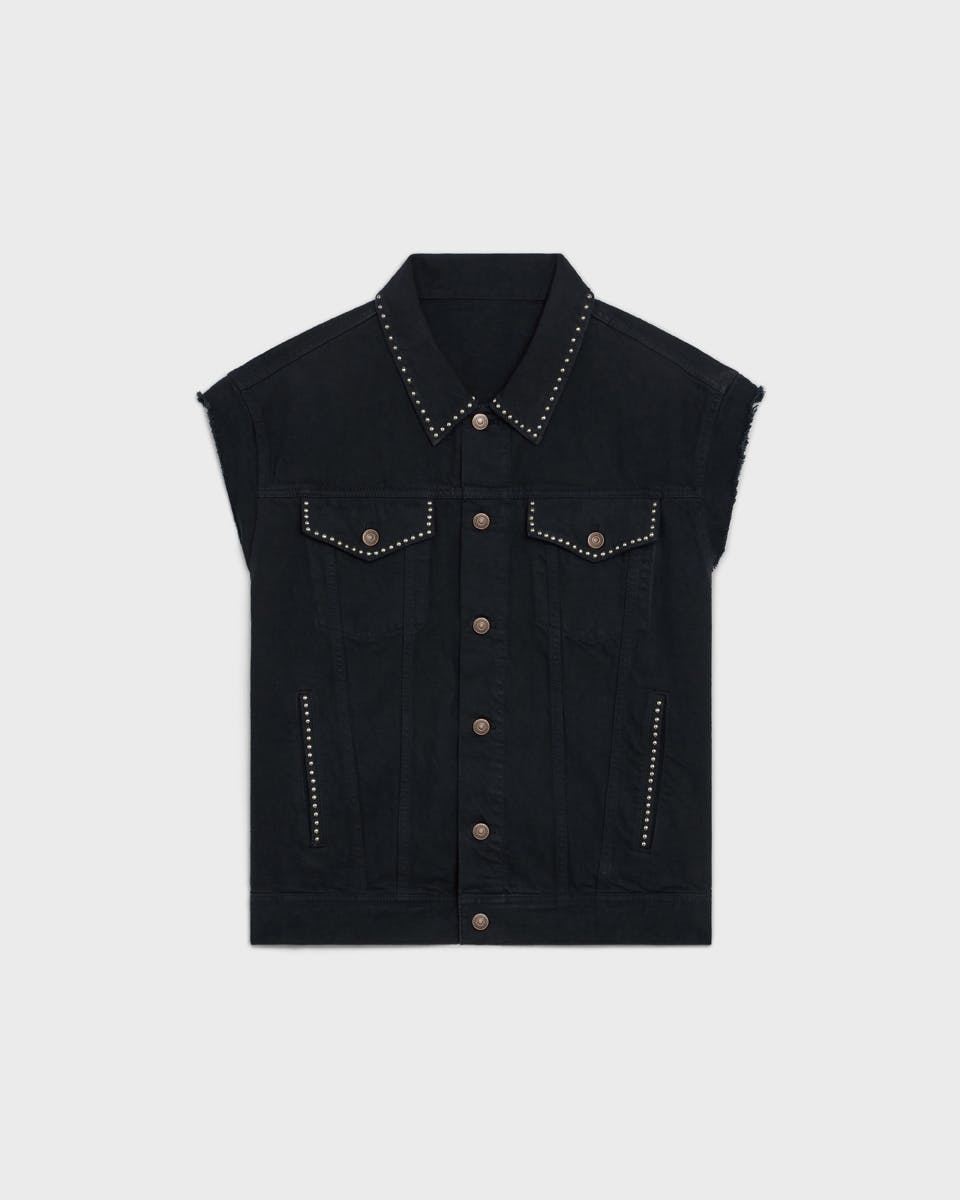 Mackenzie:
A representative of CELINE DM'd me on Instagram and asked if they could use my work on some clothes for a show. Initially, I thought it wasn't real but once I saw the clothes, I was so excited.
My friend sent me a picture of the denim jacket she saw in the Madison Avenue storefront. I was pretty star-struck.
What was your personal experience with CELINE prior to this project?
Lavin:
I didn't know anything at all, I'm not that into high fashion so it took me by surprise to be chosen for the collection.
Mackenzie:
I had friends who were familiar with them and owned some of their accessories, which I loved. CELINE is my first foray into luxury fashion and I hope to continue doing more collaborations in the future!
This opportunity has shown me that it really is possible to work as an artist, something I've been wanting to do my whole life.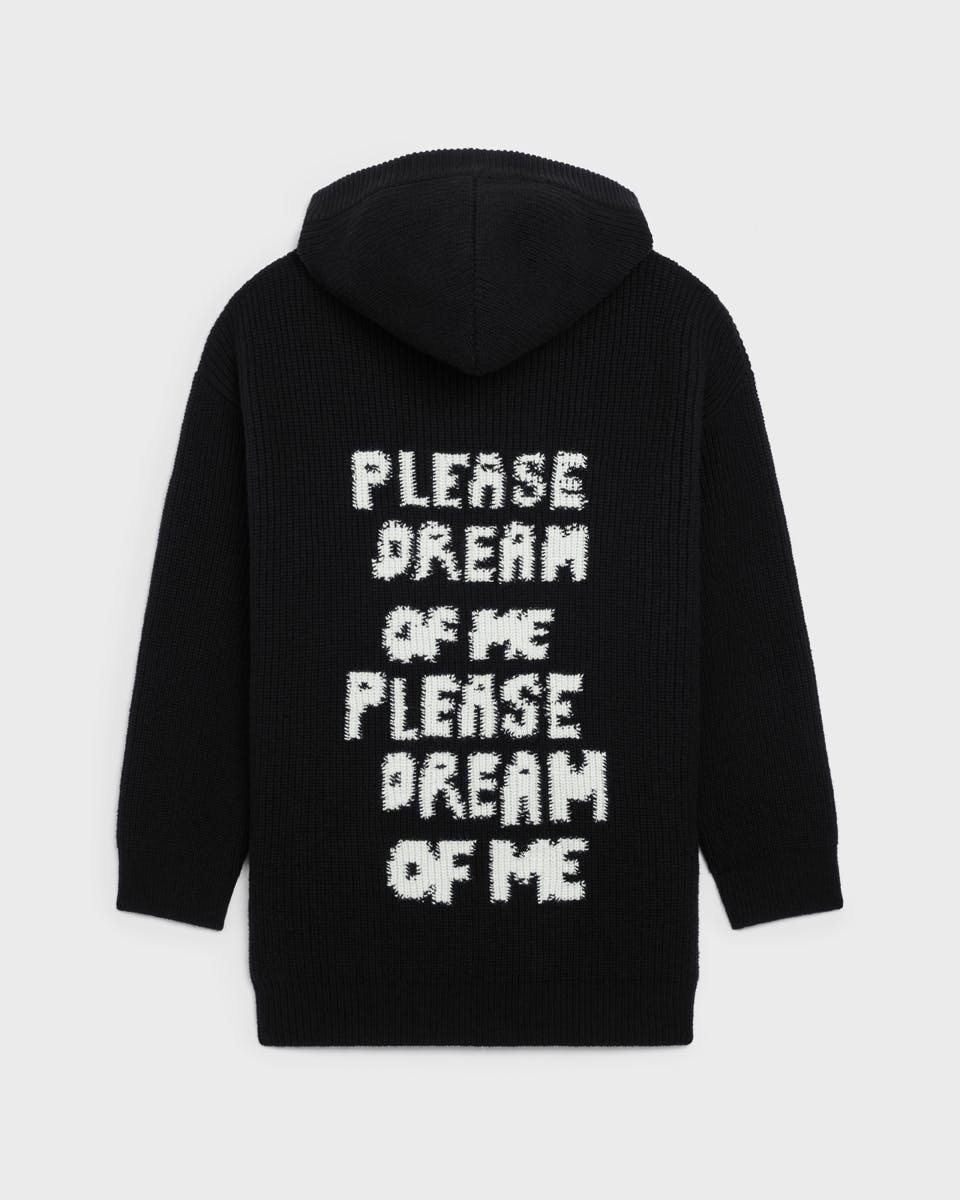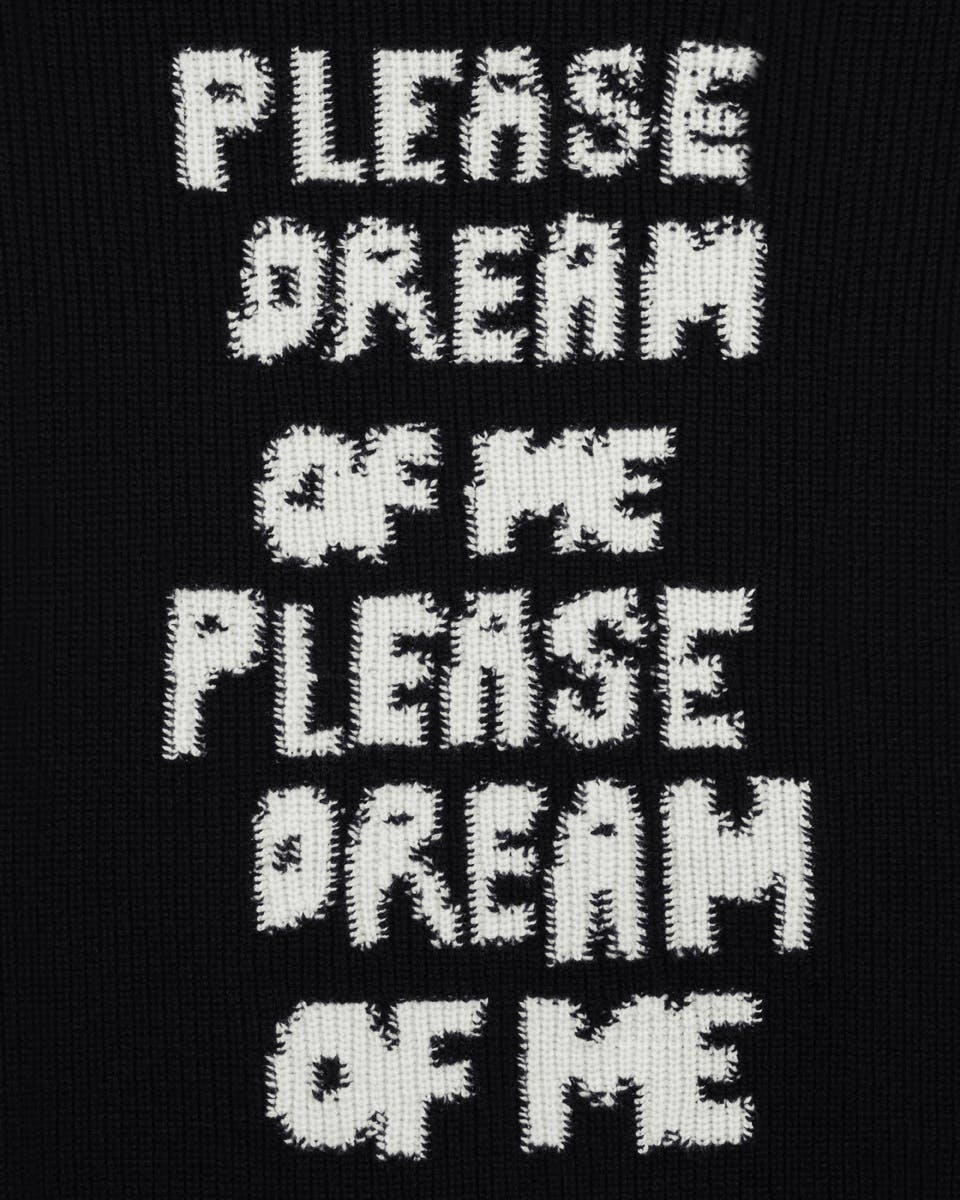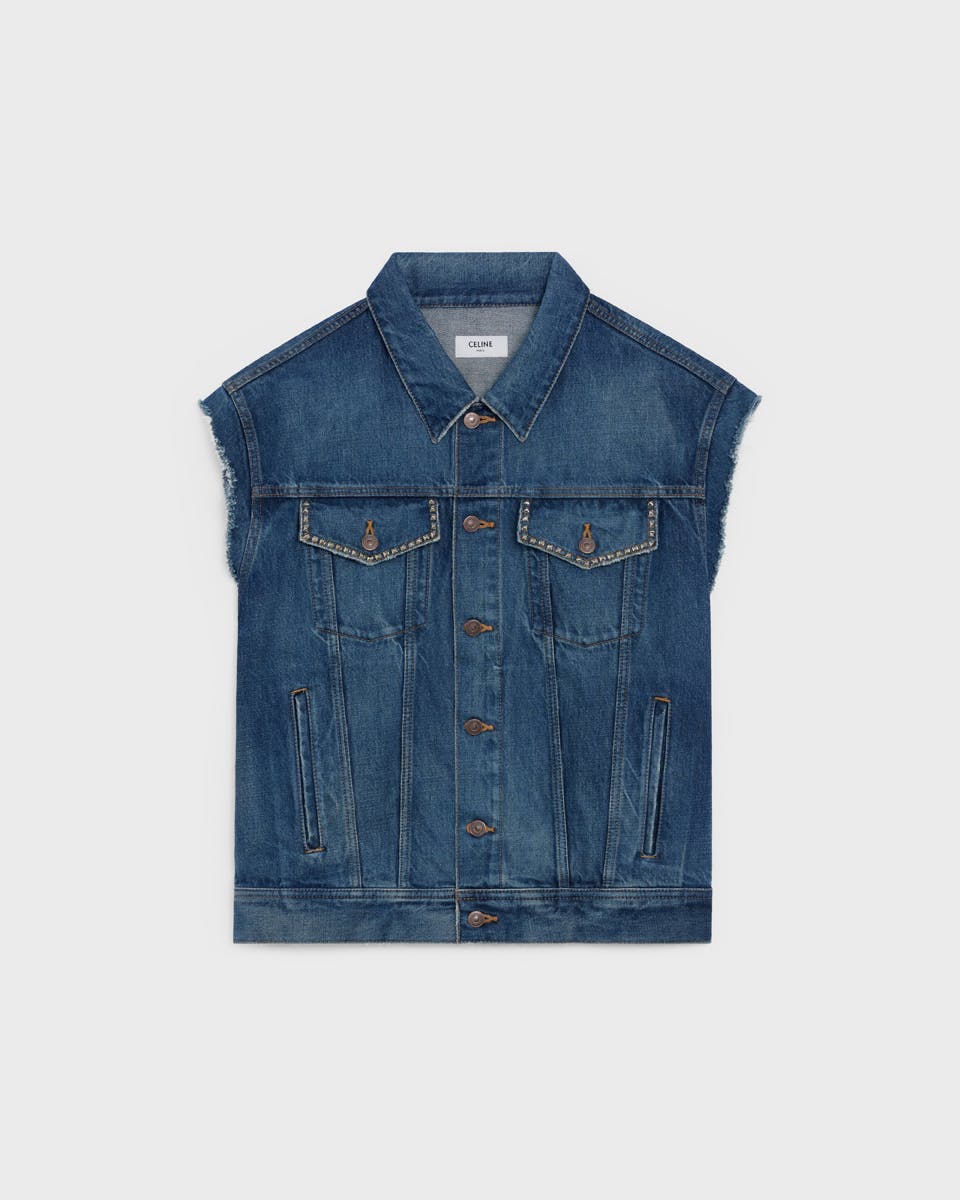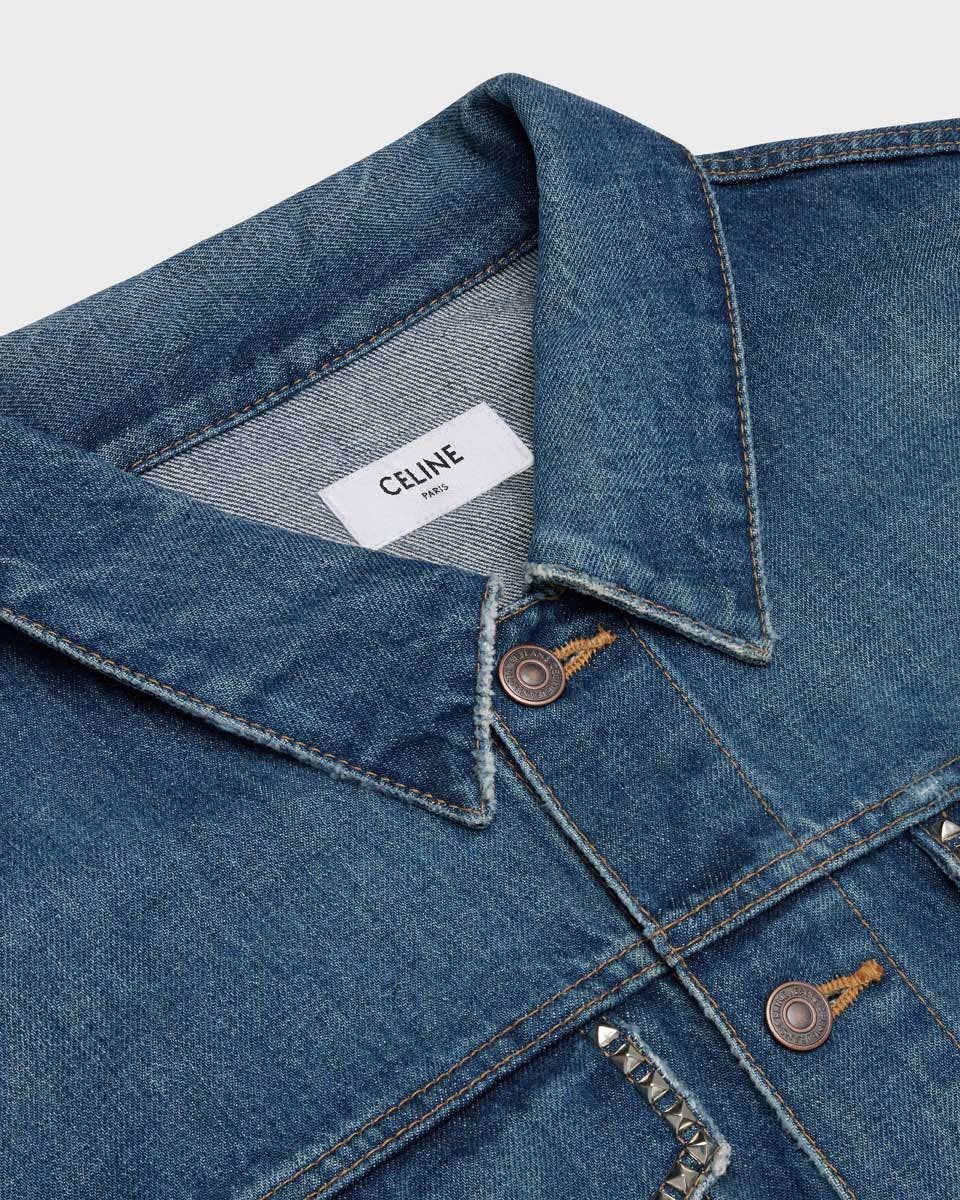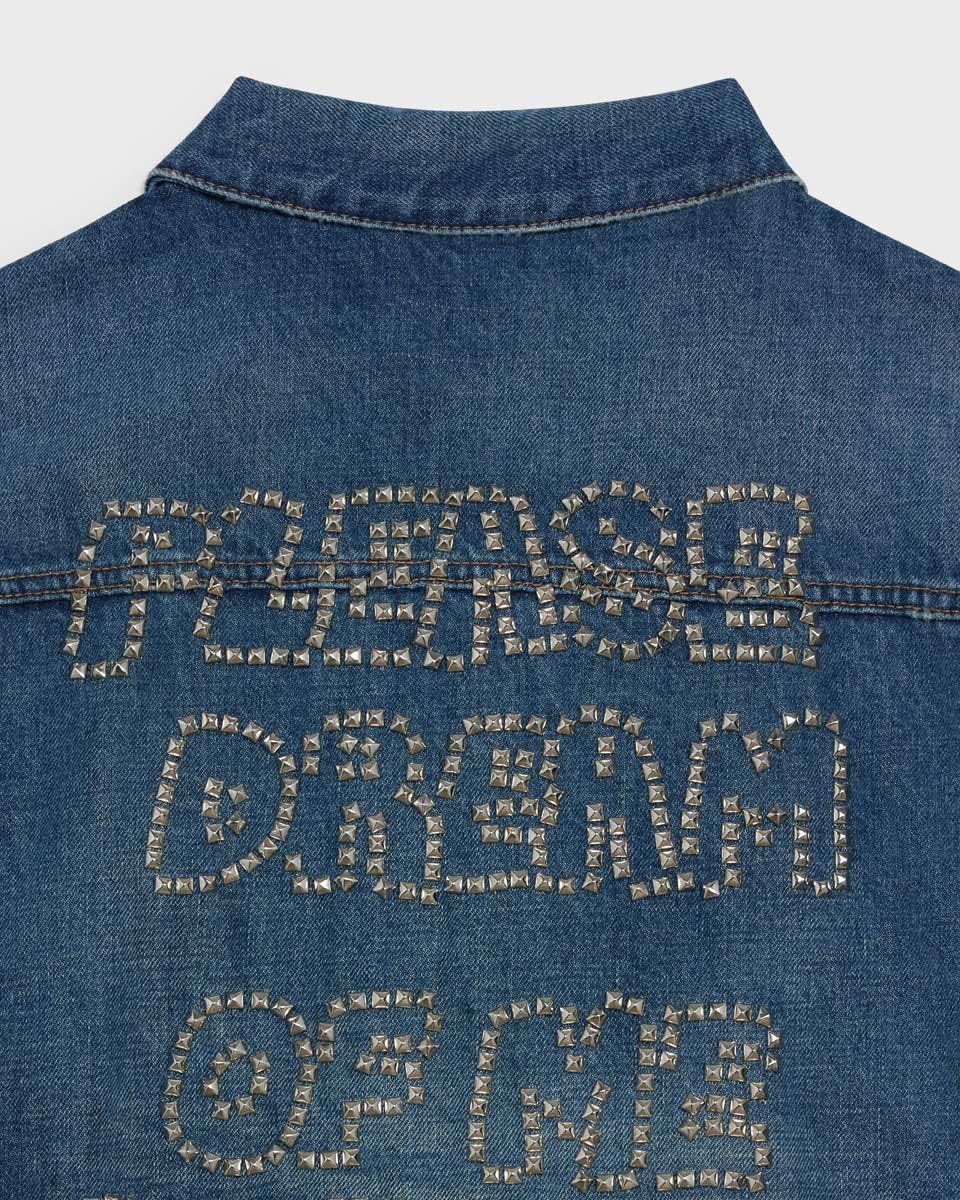 Which piece is your favorite?
Lavin:
Probably the boots with the piece "Heavenly Days," I really love how those colors look in footwear. Makes me think of a pair of shoes made out of sky and clouds.
Mackenzie:
I love the black mesh top with the bold white lettering. It reminds me of K-pop stars in the early 2000s with lots of dancewear-inspired pieces mixed with goth and scene inspiration.
I'm a big K-pop fan and it brings me back to that style and trying to mirror it myself.
What feeling do you hope that the finished pieces affect?
Mackenzie:
I wanted to convey a feeling of longing, because I was feeling that way for my then-partner who I wasn't able to see as much as I wanted to. The repetition of the phrase emphasizes this longing.
I like to reveal something about myself in my work and I feel like this, and all of my art, is an act of vulnerability for the viewer, a reaching out to connect through emotions that we all relate to. In that way it's a bit like my journal, and this is one of my entries.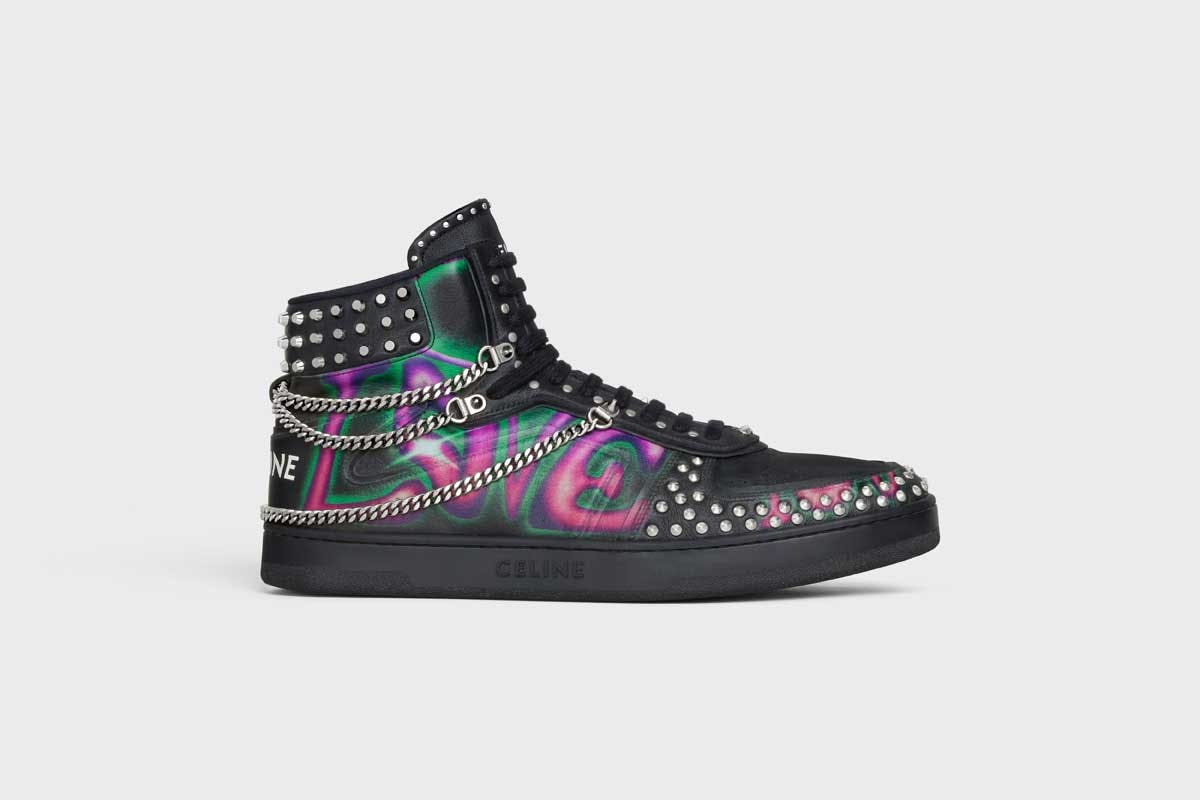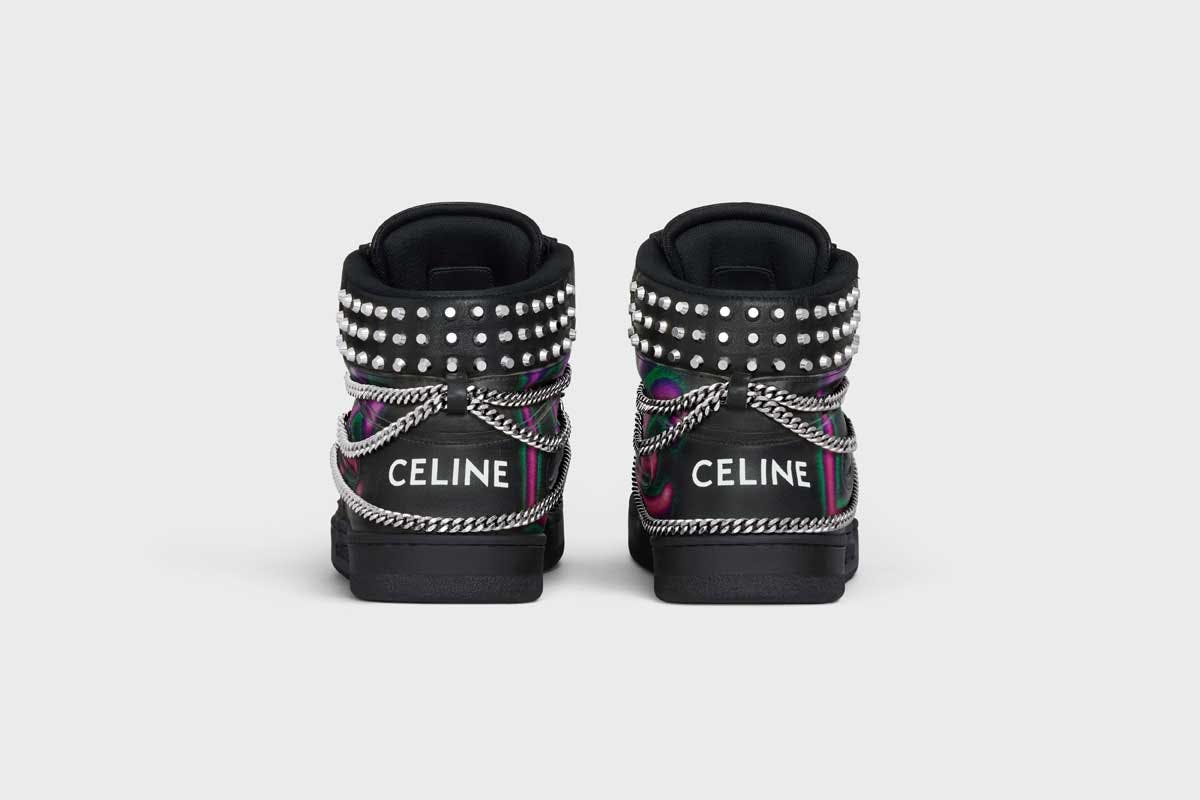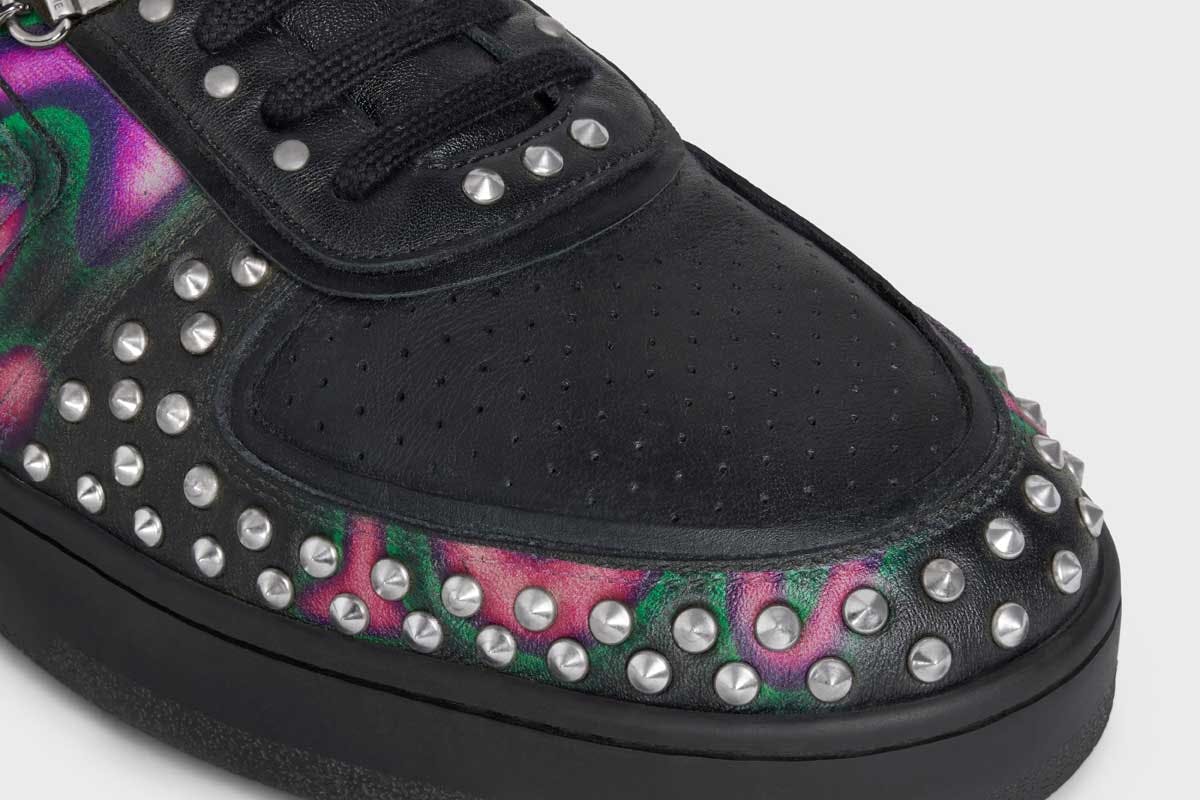 Text is such a direct medium for communicating with viewers. How do you feel about working with it?
Lavin:
Kinda weird actually. As I'm really immersed, sometimes I forget that my work doesn't exists physically beyond the visual representation on a screen.
So, the materialization feels a bit odd but kinda inspiring at the same time, maybe because of the impact that the artwork can have in being printed on something meant to be worn.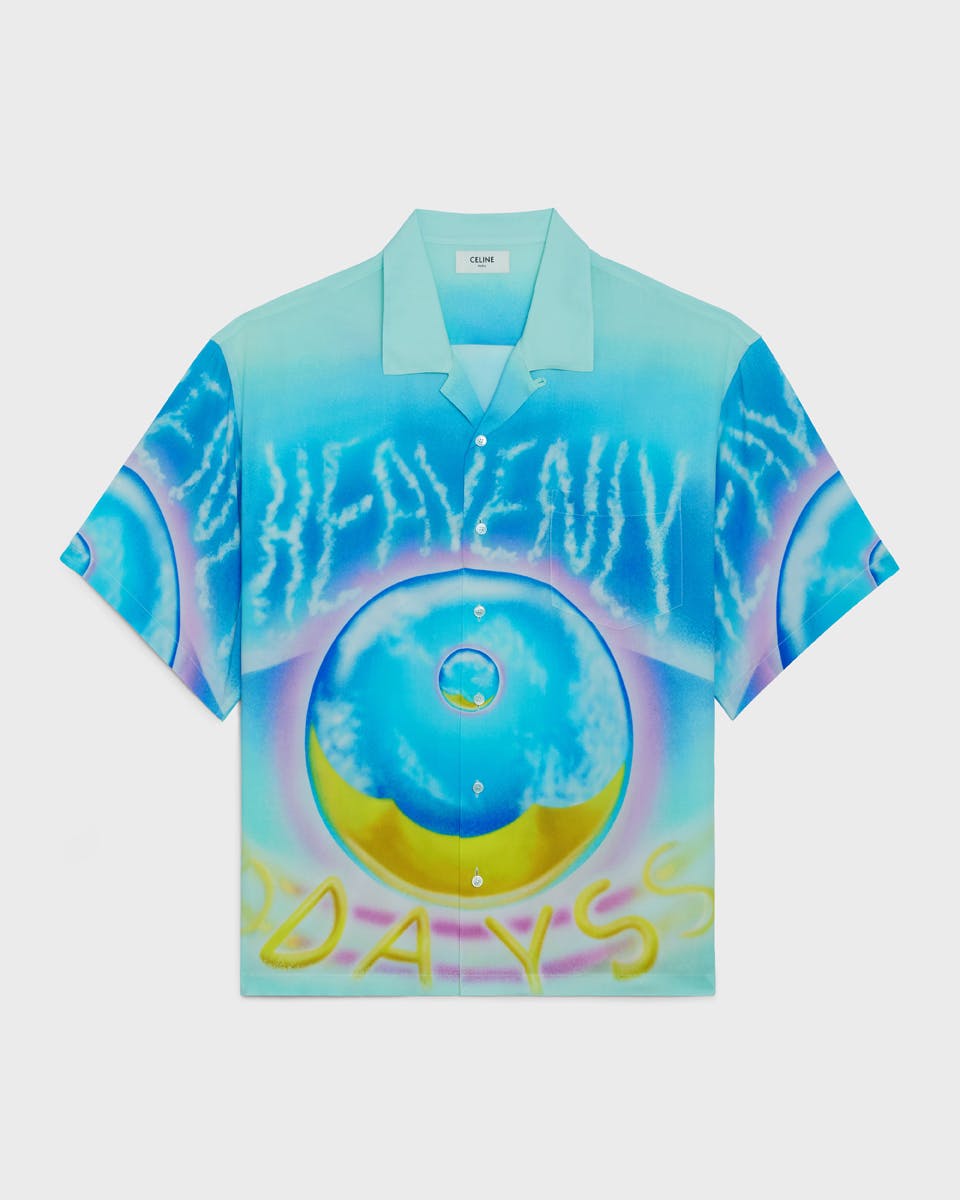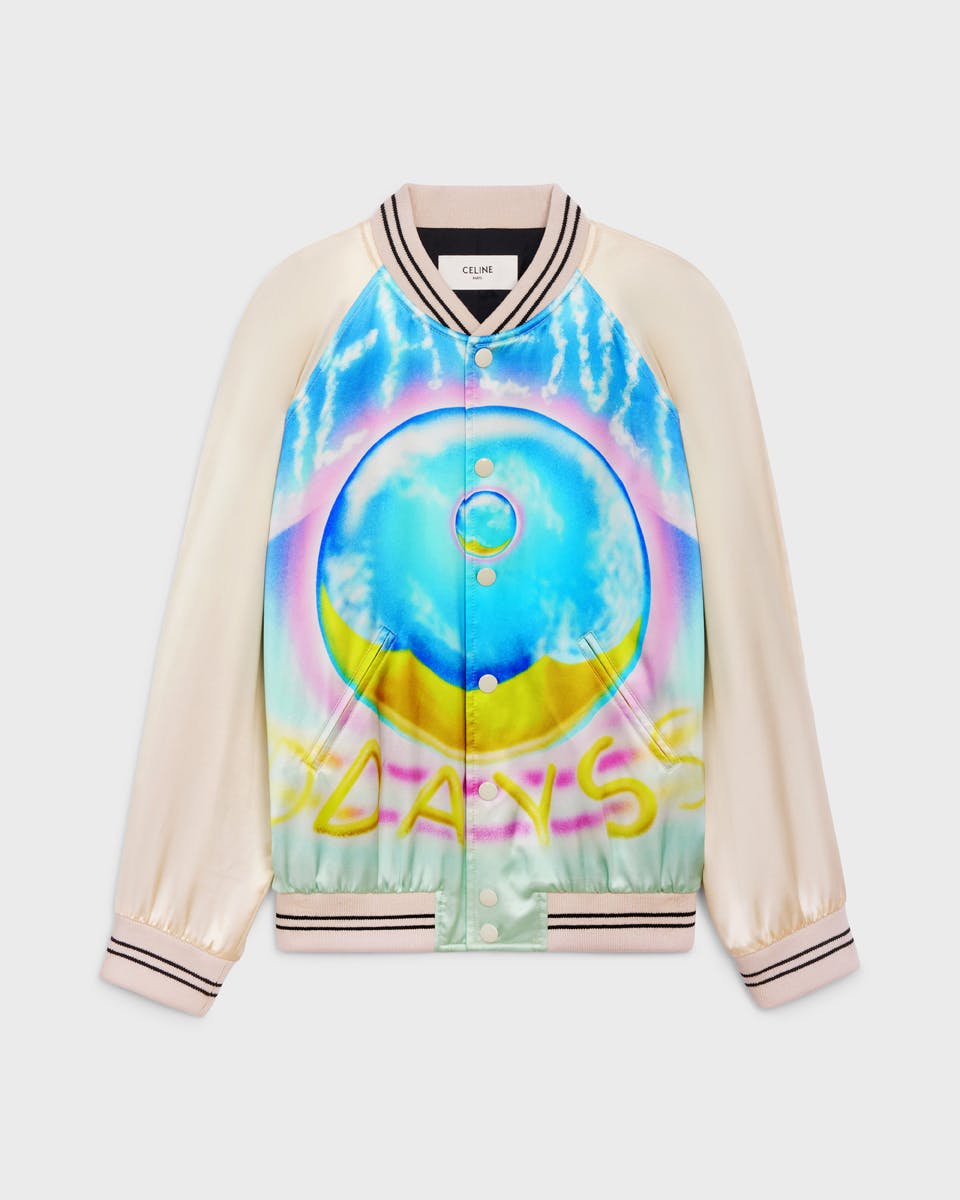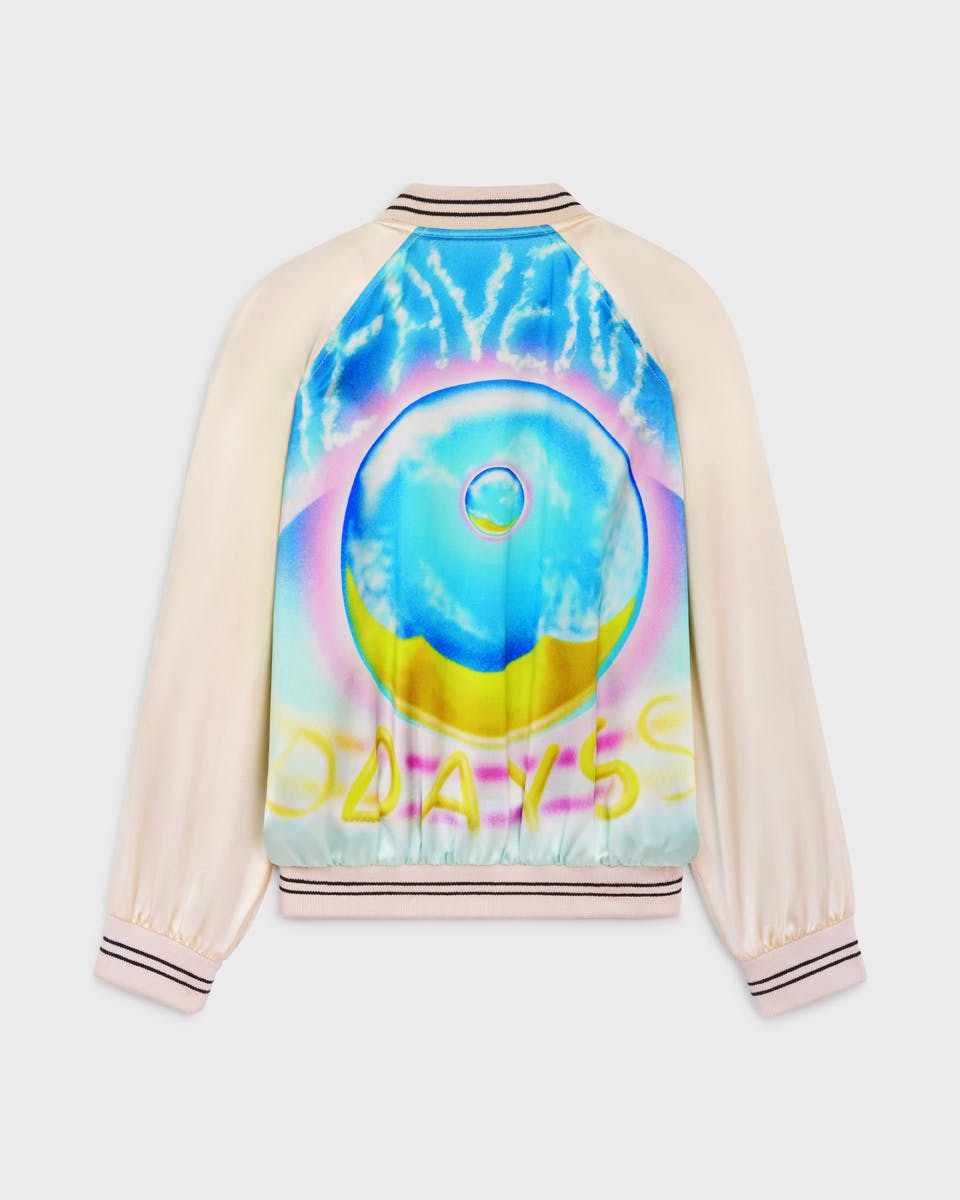 Mackenzie:
Personally I am a bit of a hopeless romantic and I love to discuss romance and love with other people. I think this phrase showcases a softer part of my heart that longs for things it can't have.
But I know other people feel this same way and I guess that is my way of finding solace, putting my heart on my sleeve. If there are people out there that read my short message and feel in communion with my heart, that's all I can ask for!