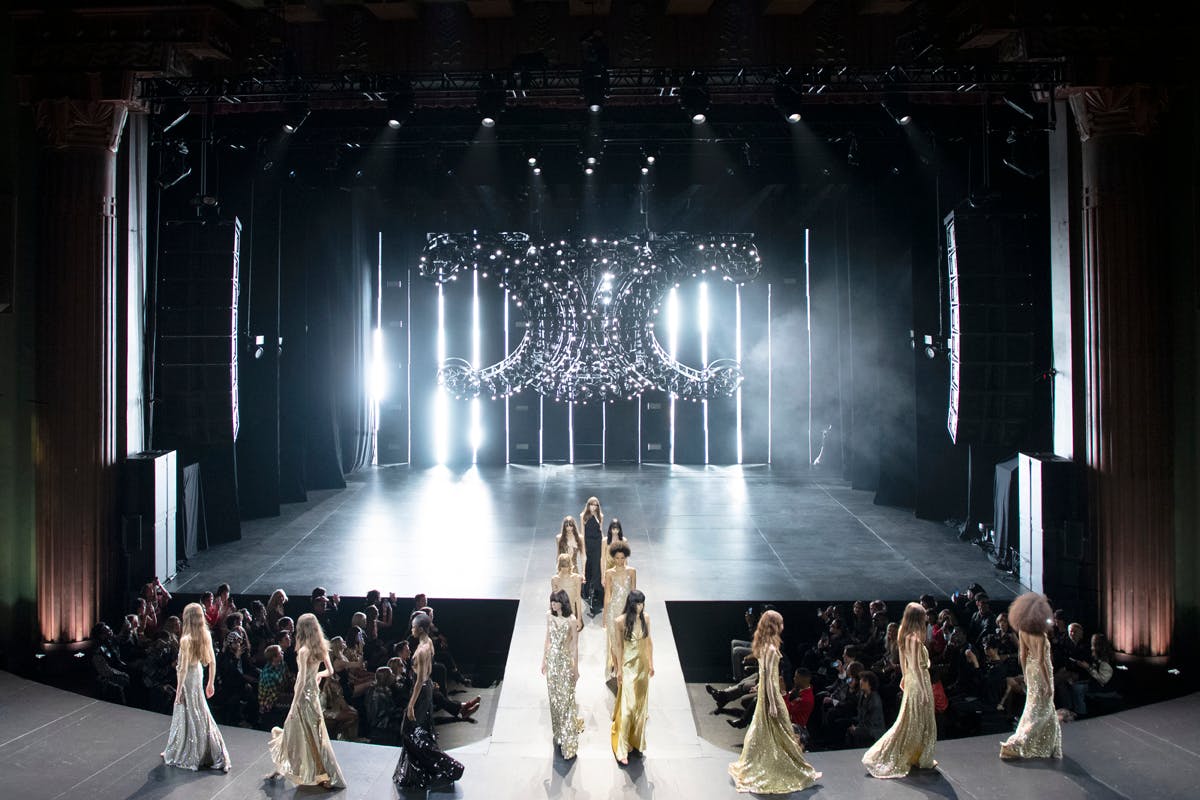 For its first in-person presentation since the big C-O-V-I-D came along, Celine decided to rock out for its Winter 2023 runway show (literally).
Hosted at Los Angeles' iconic Wiltern theater — another nod to creative director Hedi Slimane's days in the City of Angels — Celine's Winter 2023 presentation sort of doubled as a rock n' roll concert as famed names like Iggy Pop, The Strokes, and Interpol delivered the evening's live entertainment.
It's very much on-brand for Slimane, who is unmistakably a savant in the music genre. Even during his eras at Dior Homme and YSL, the designer-photographer brought rock n' roll influences into the houses' luxury designs — and Celine is no exception.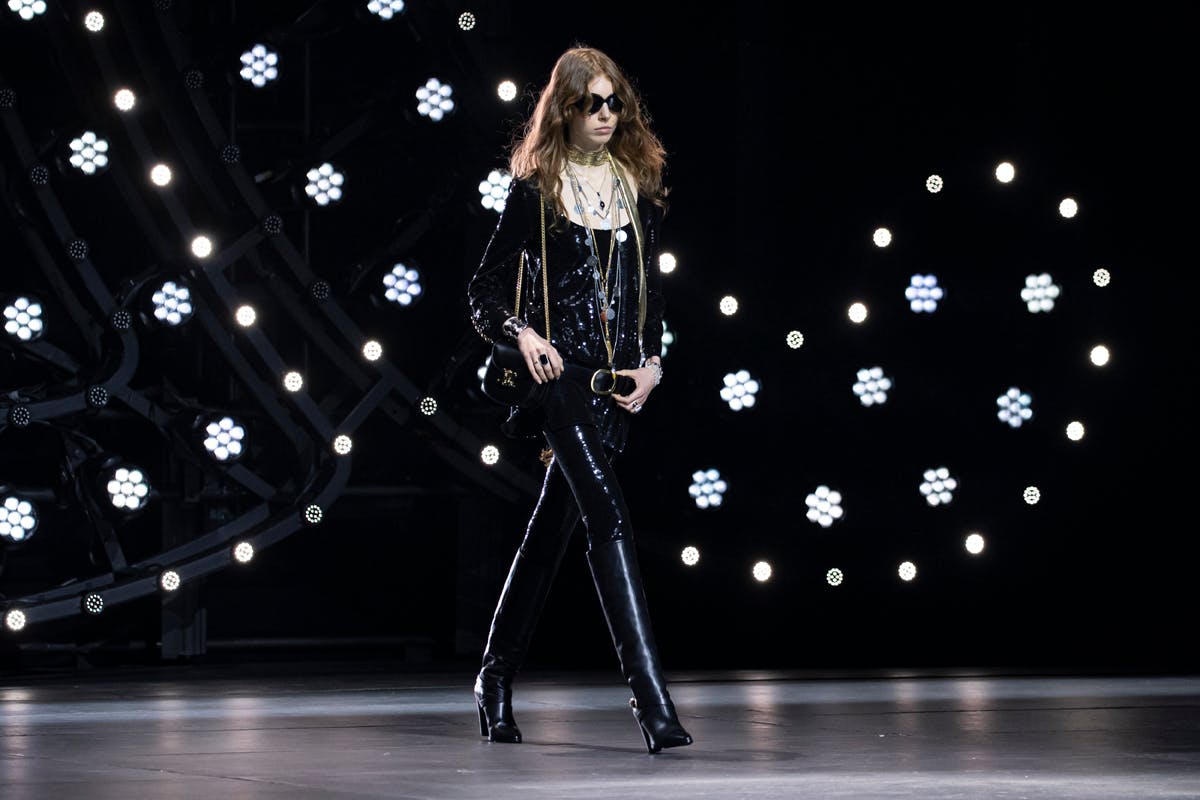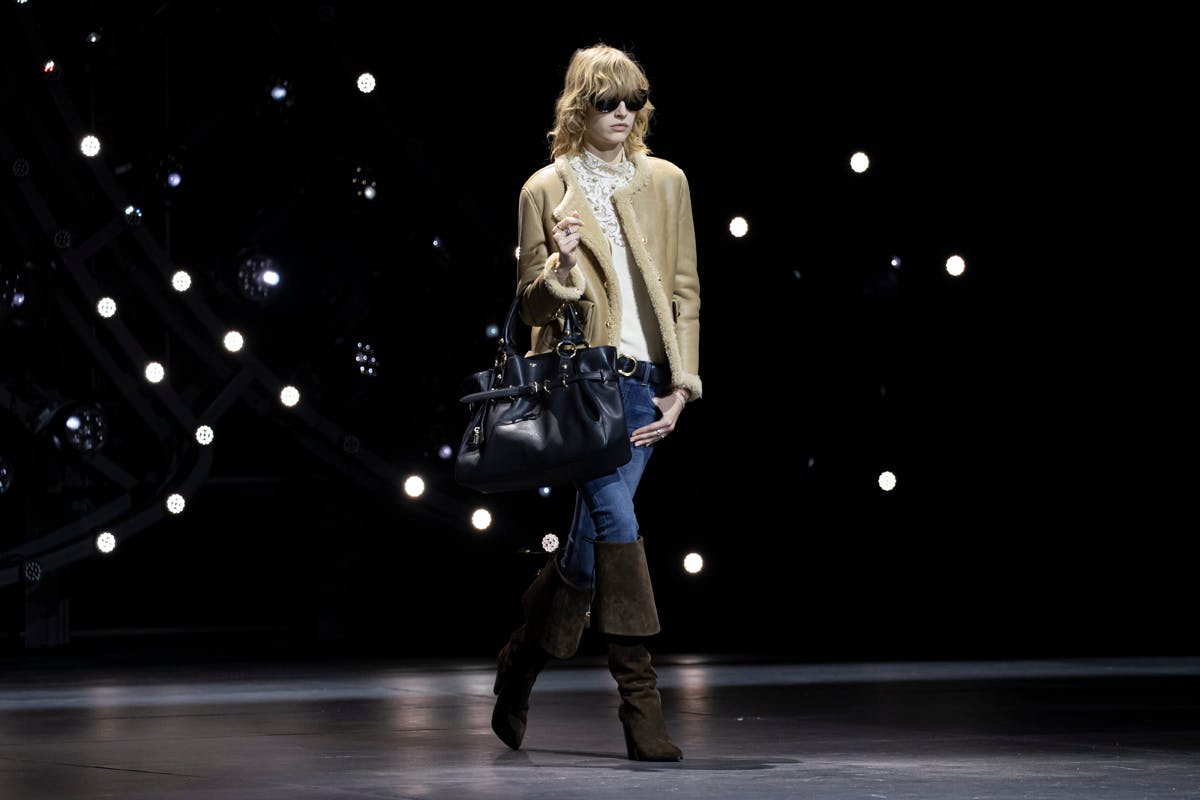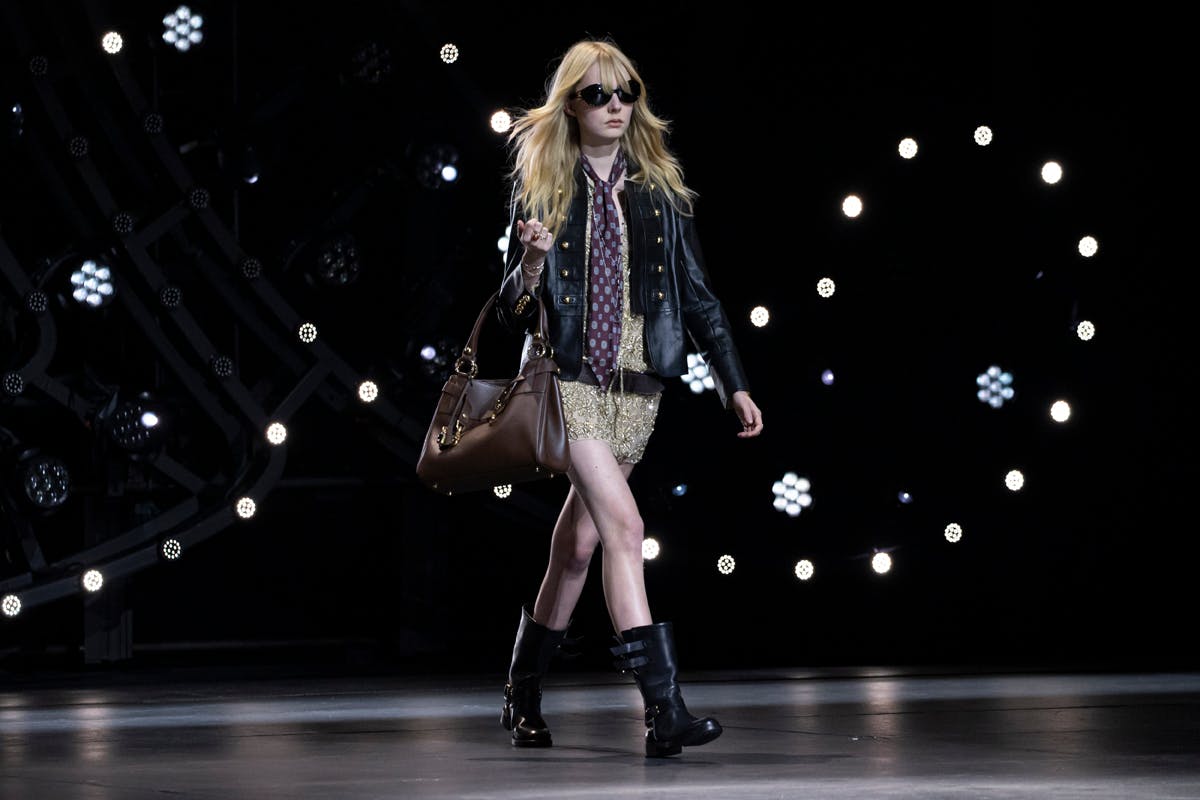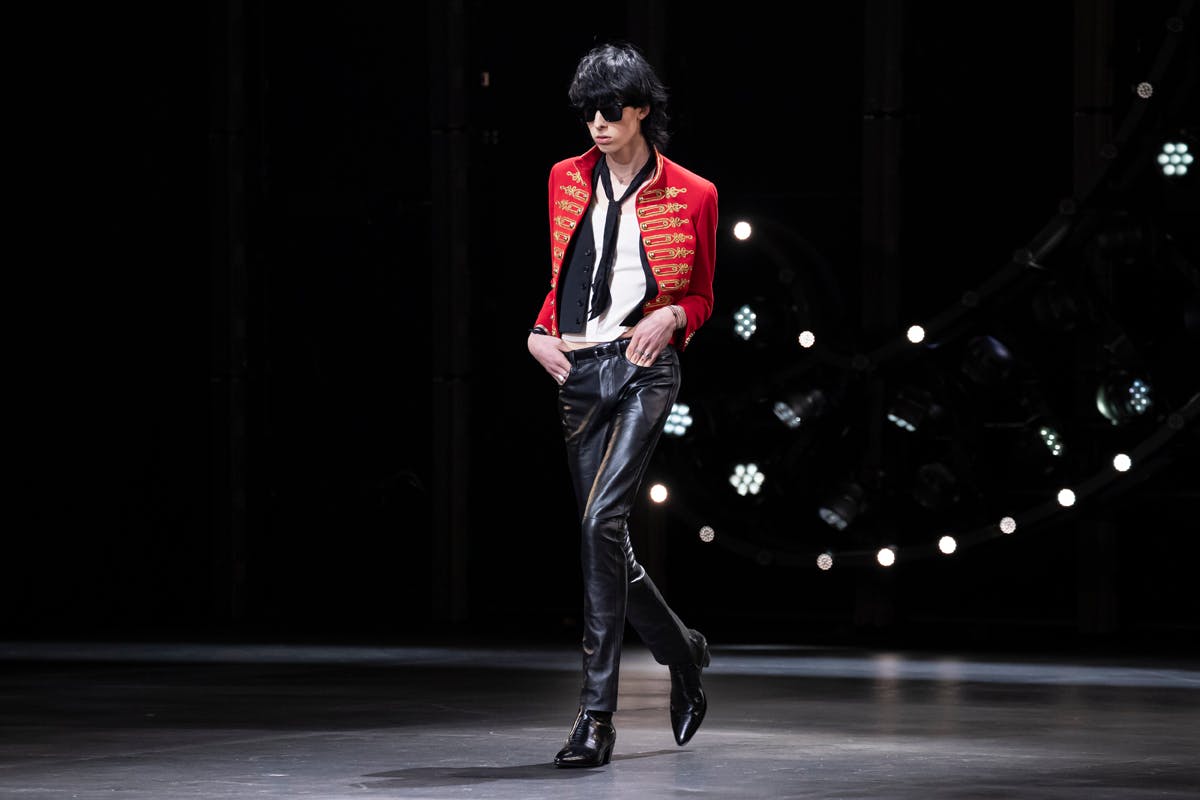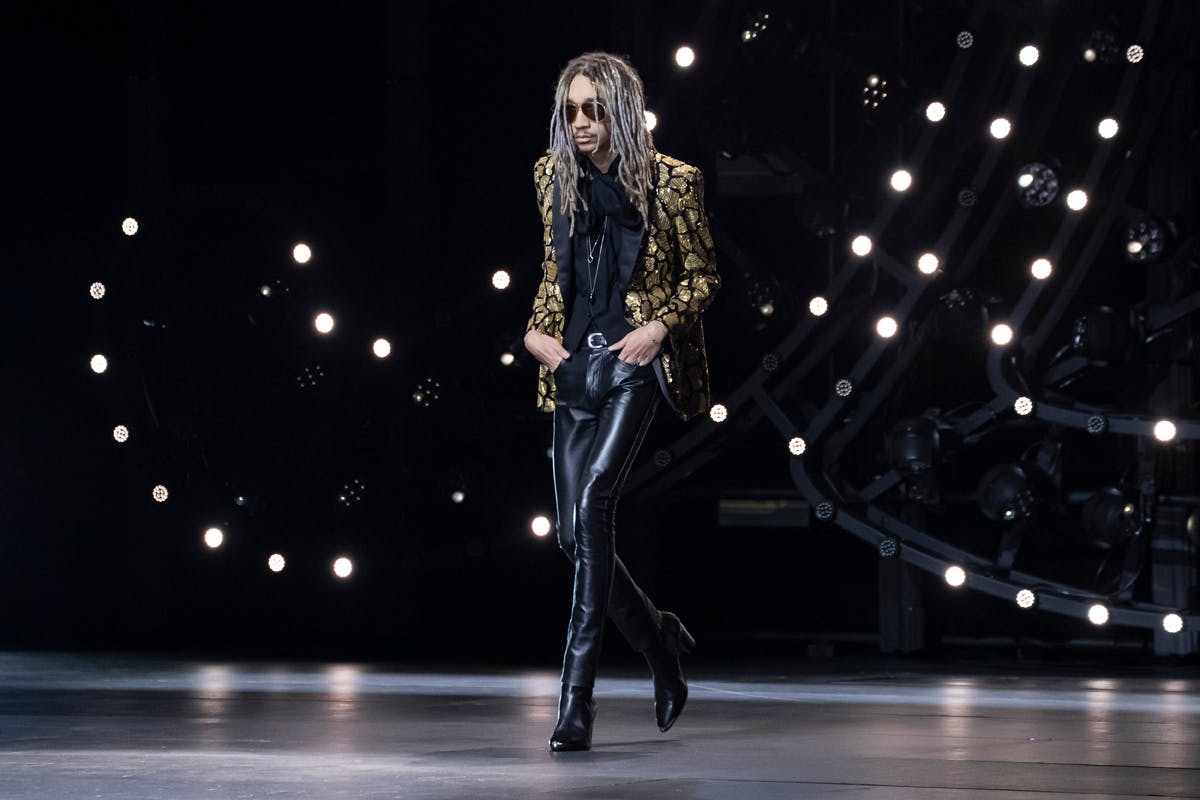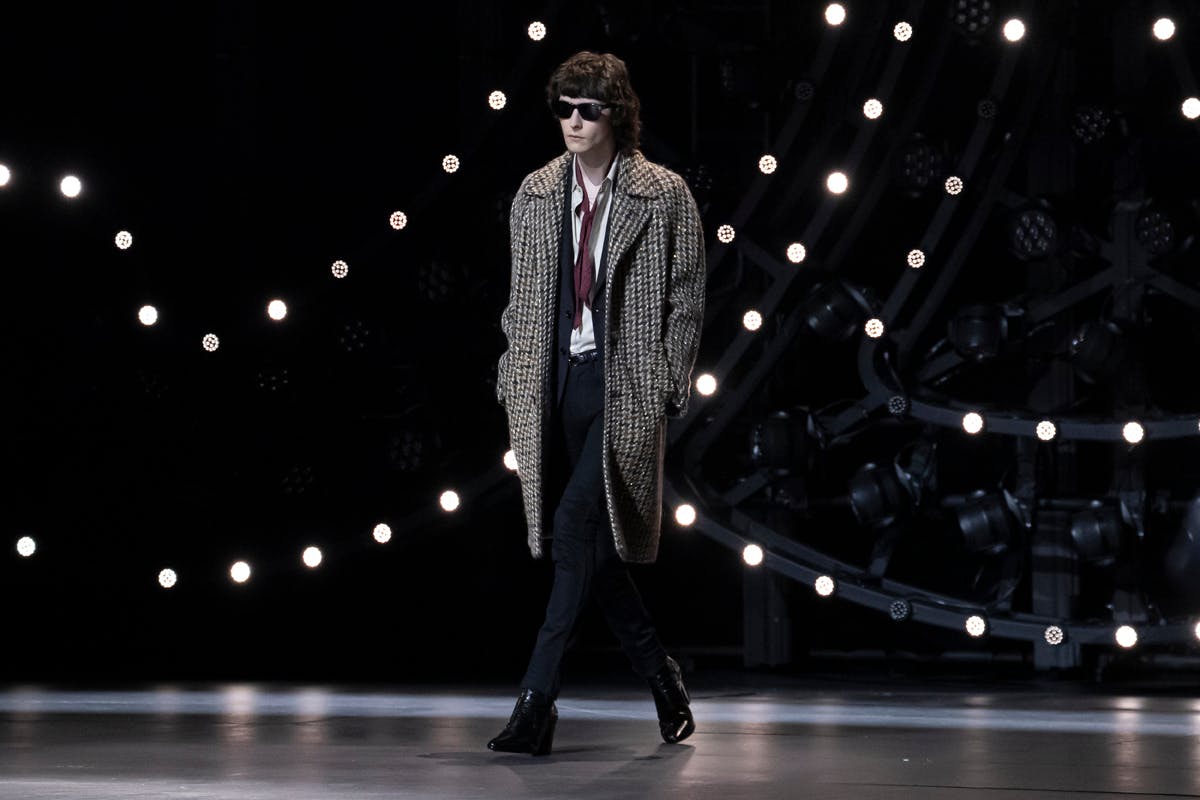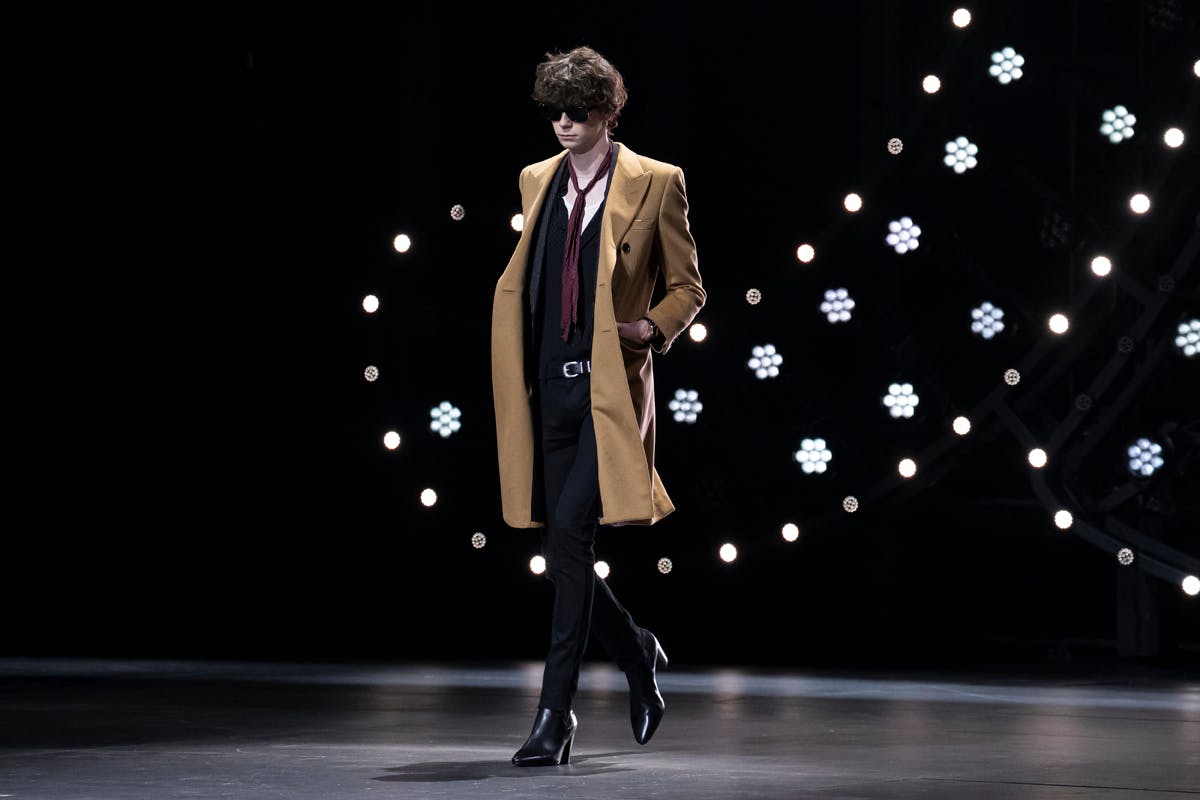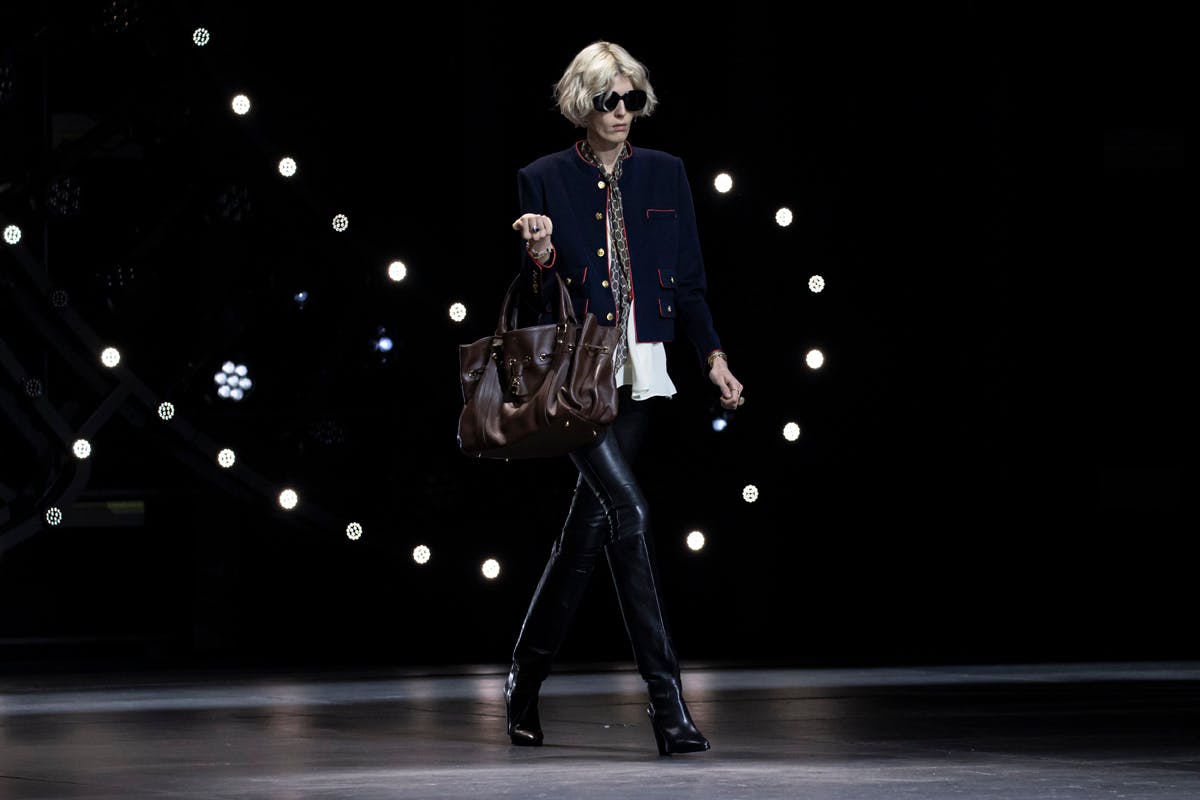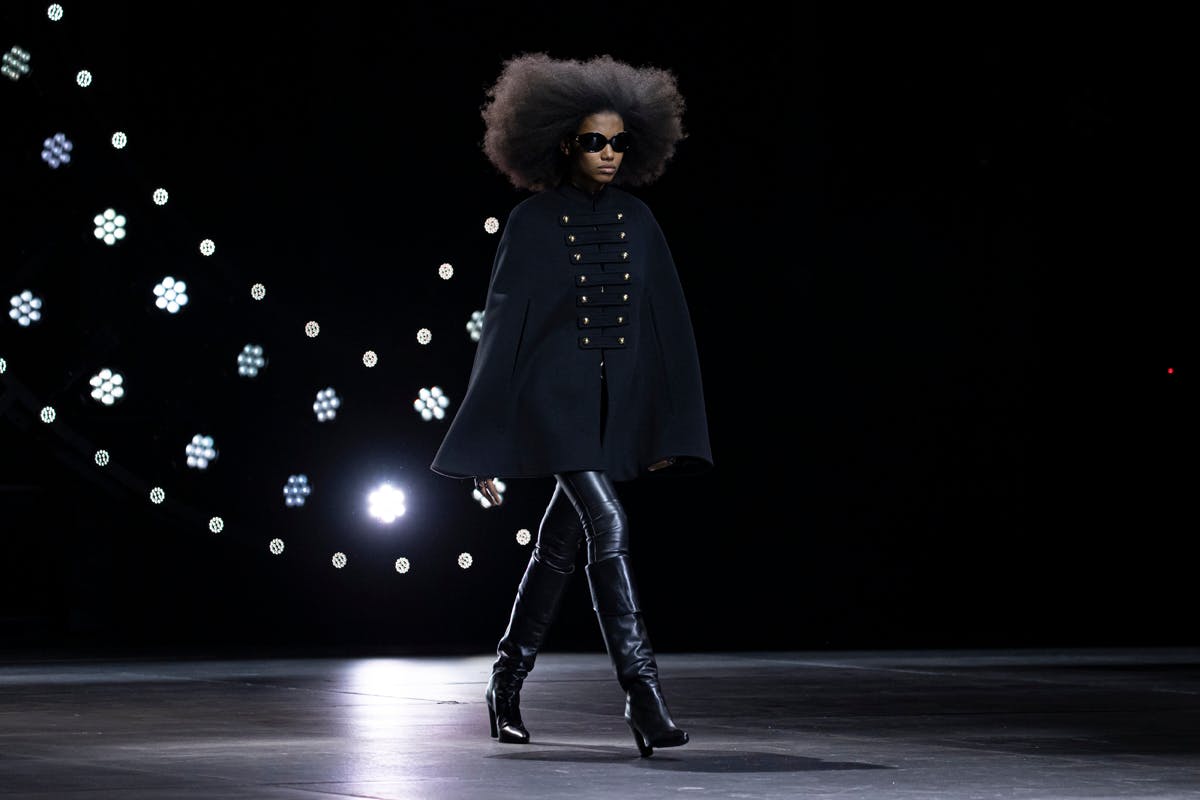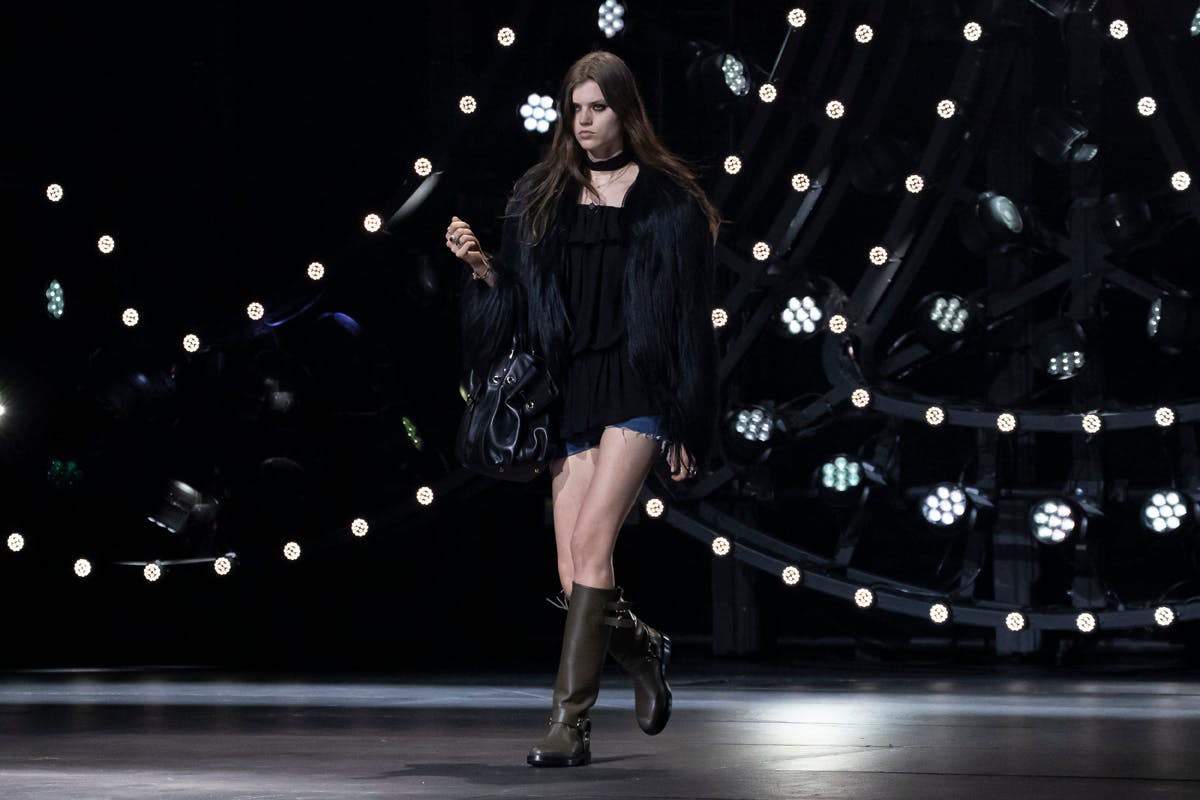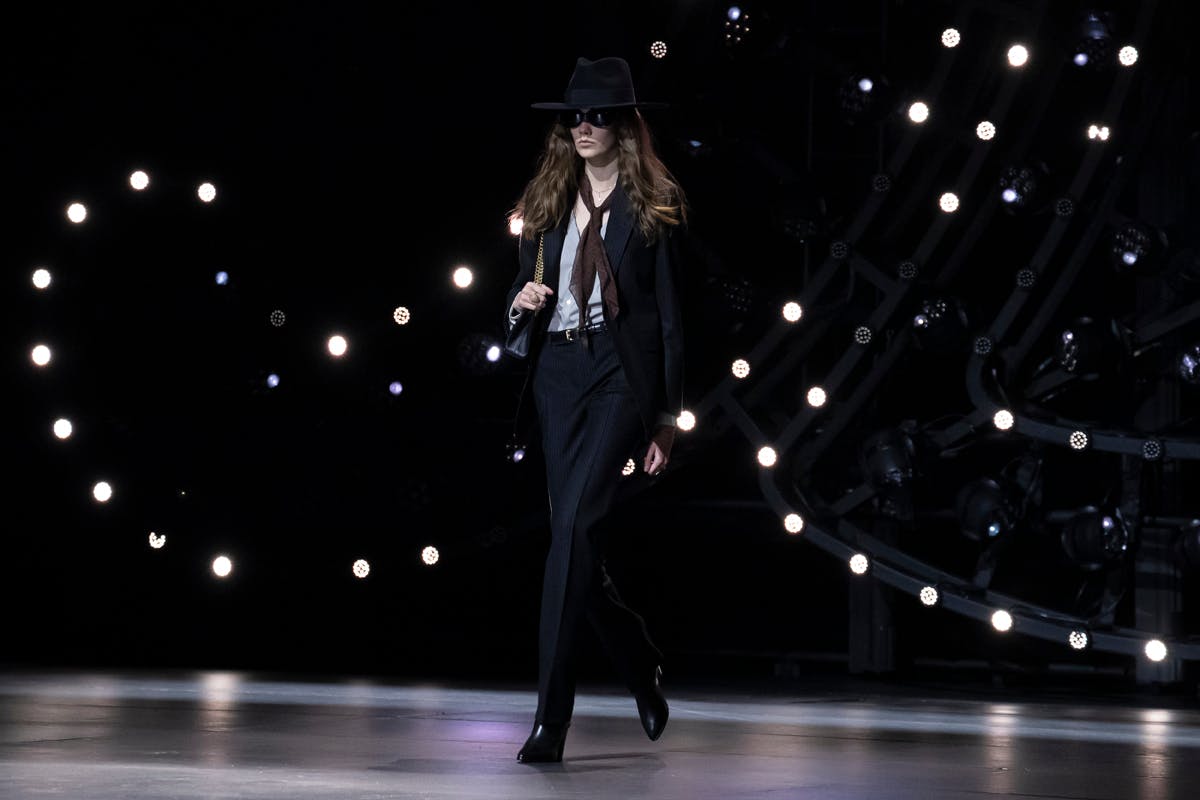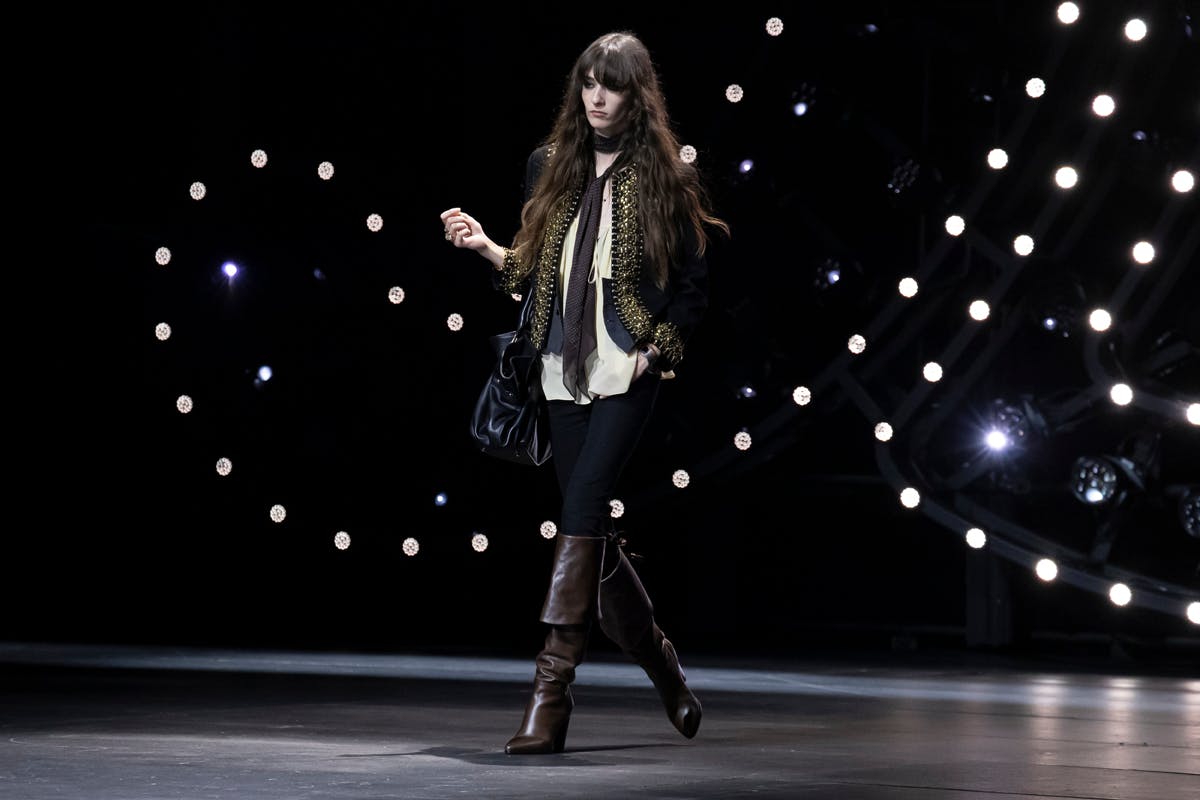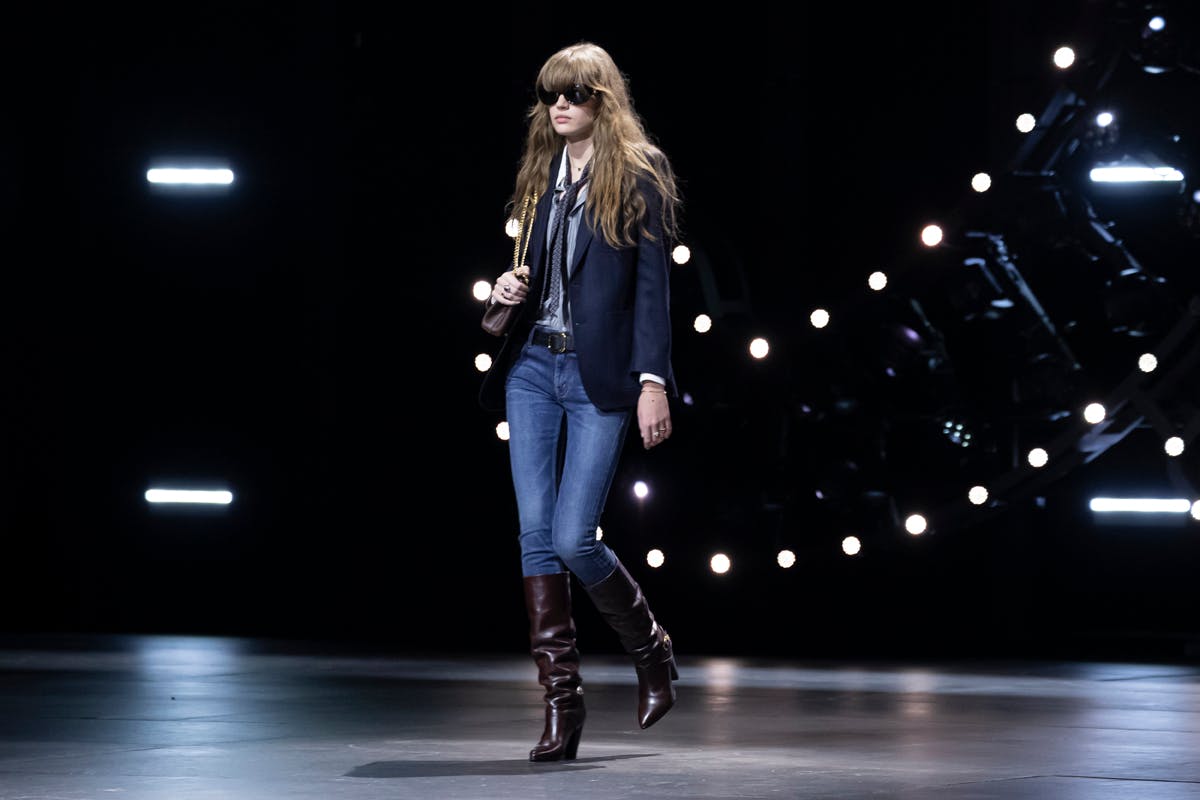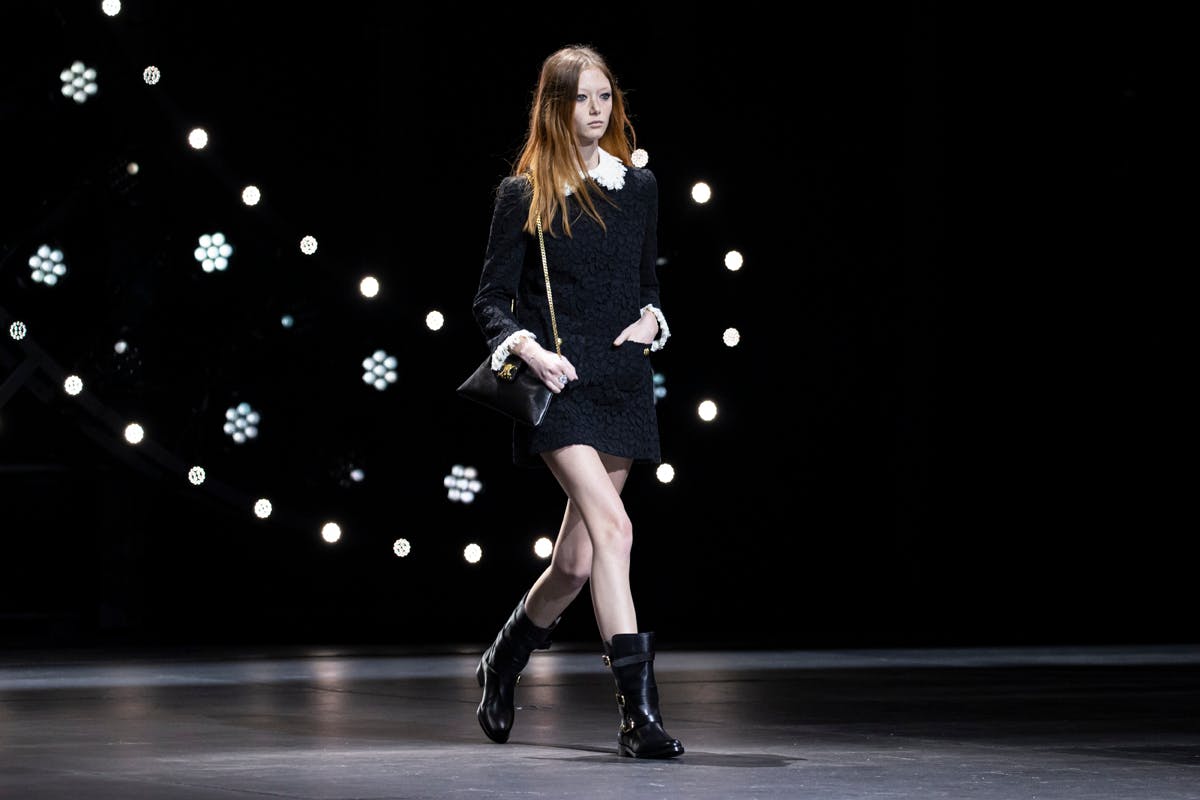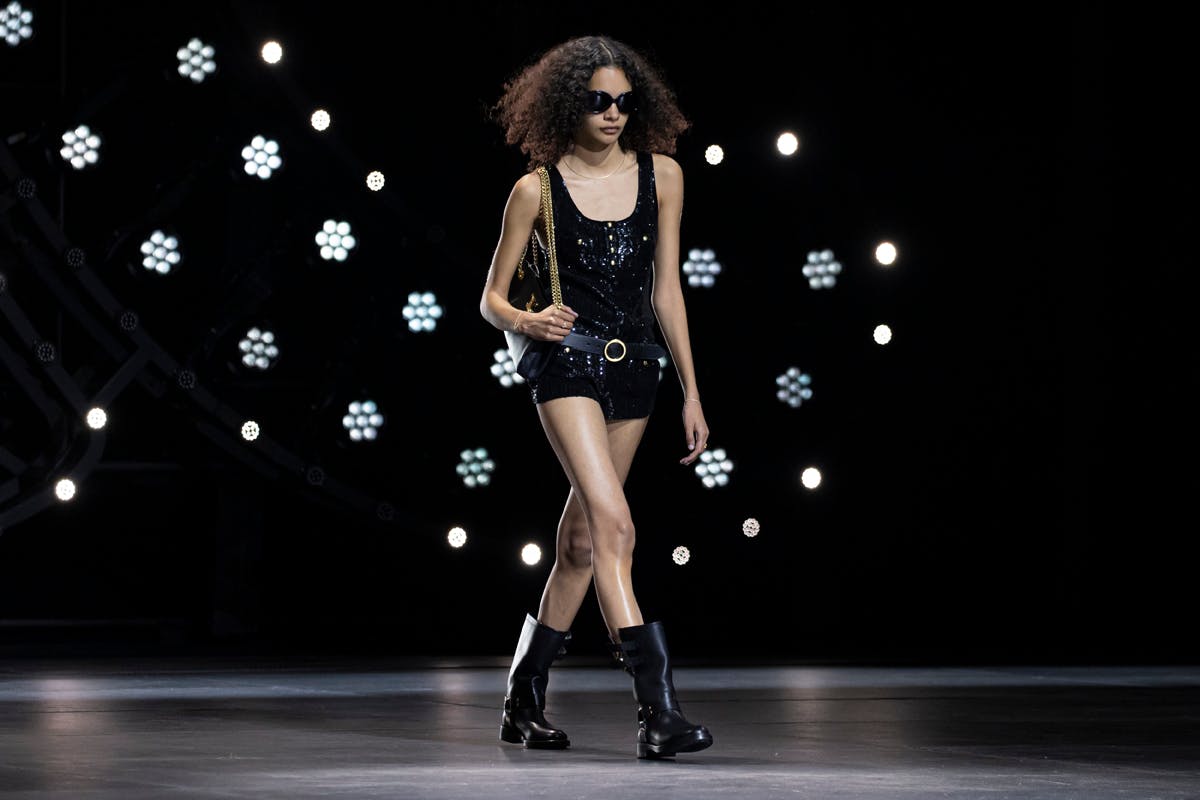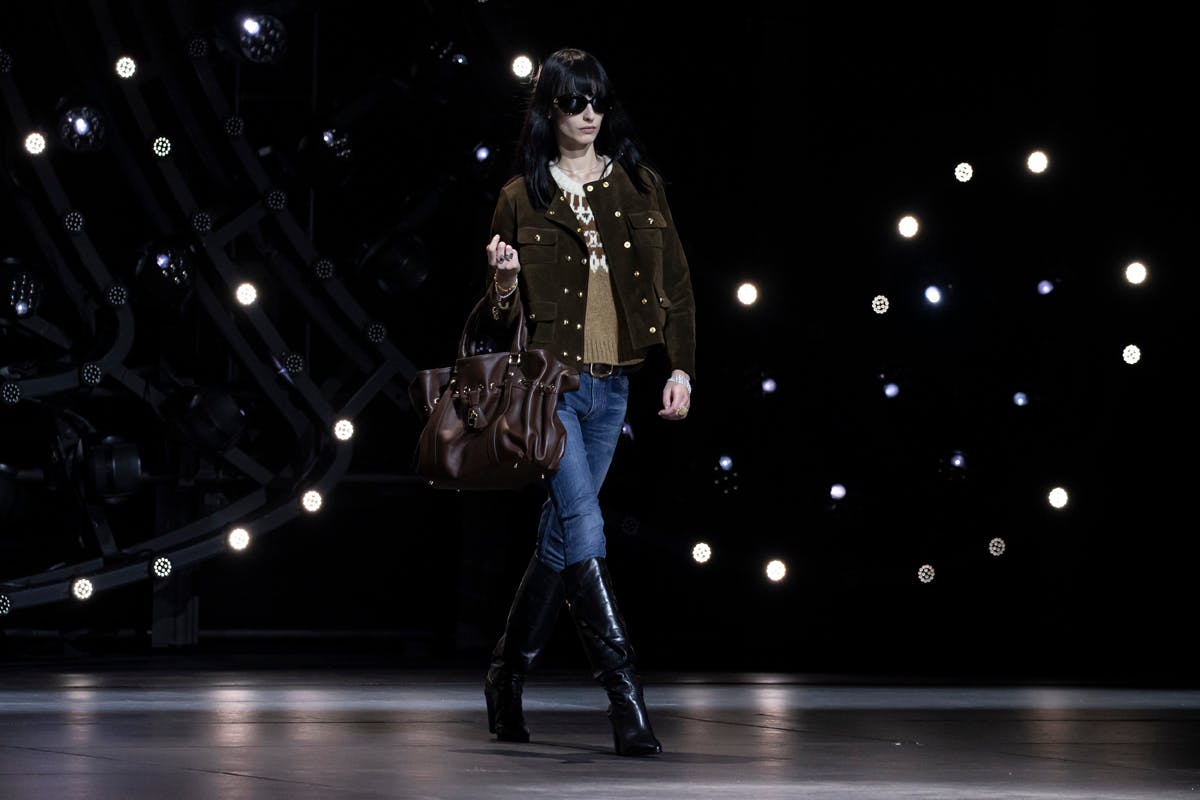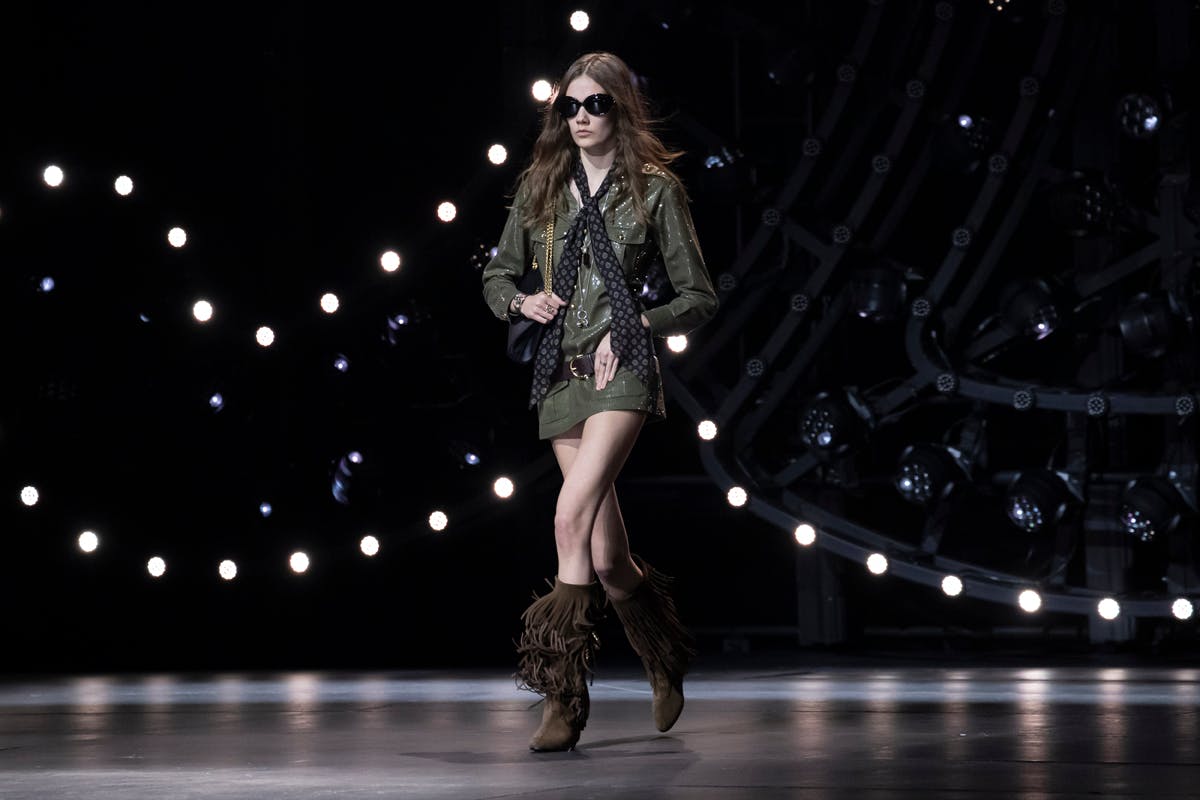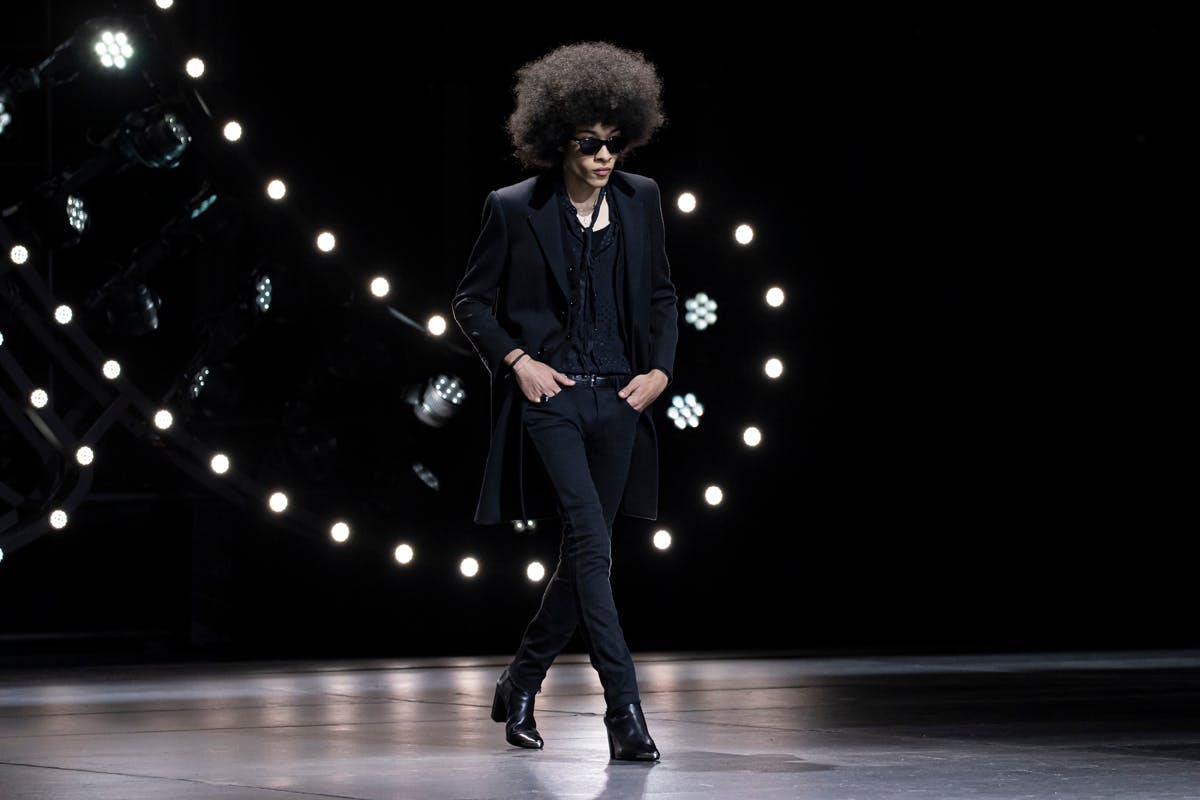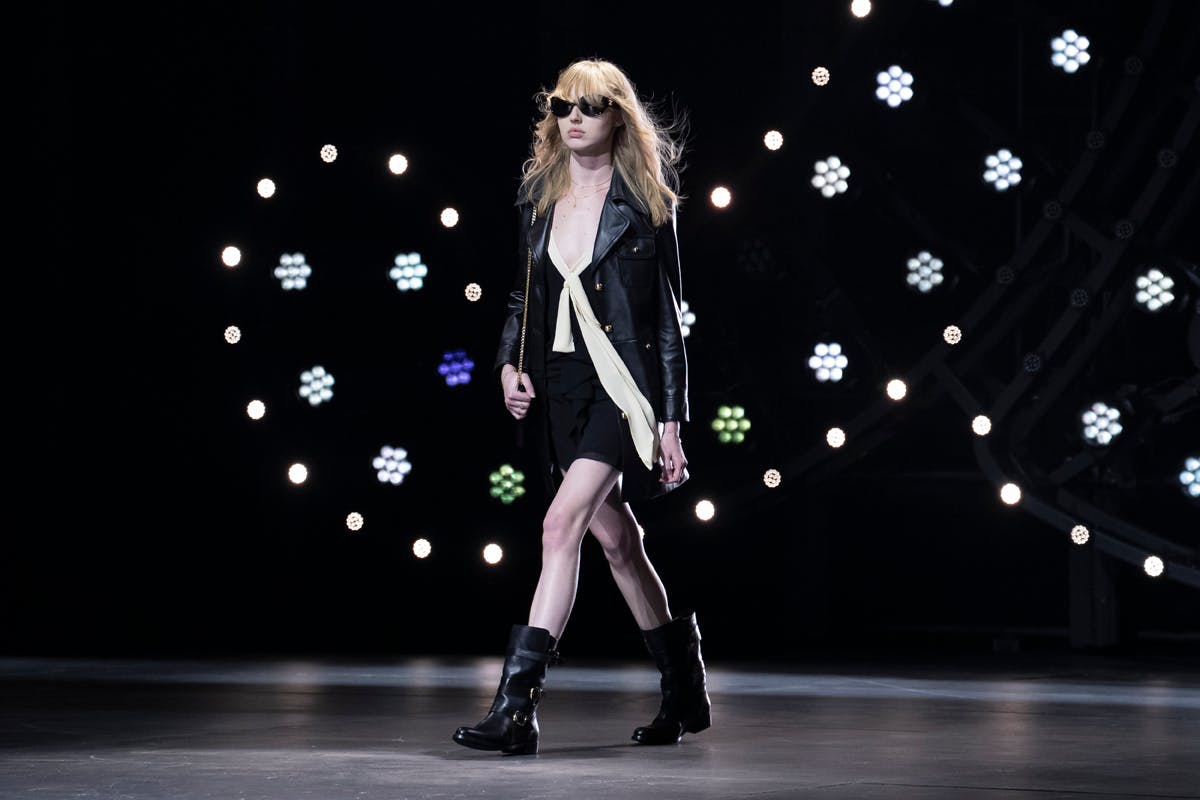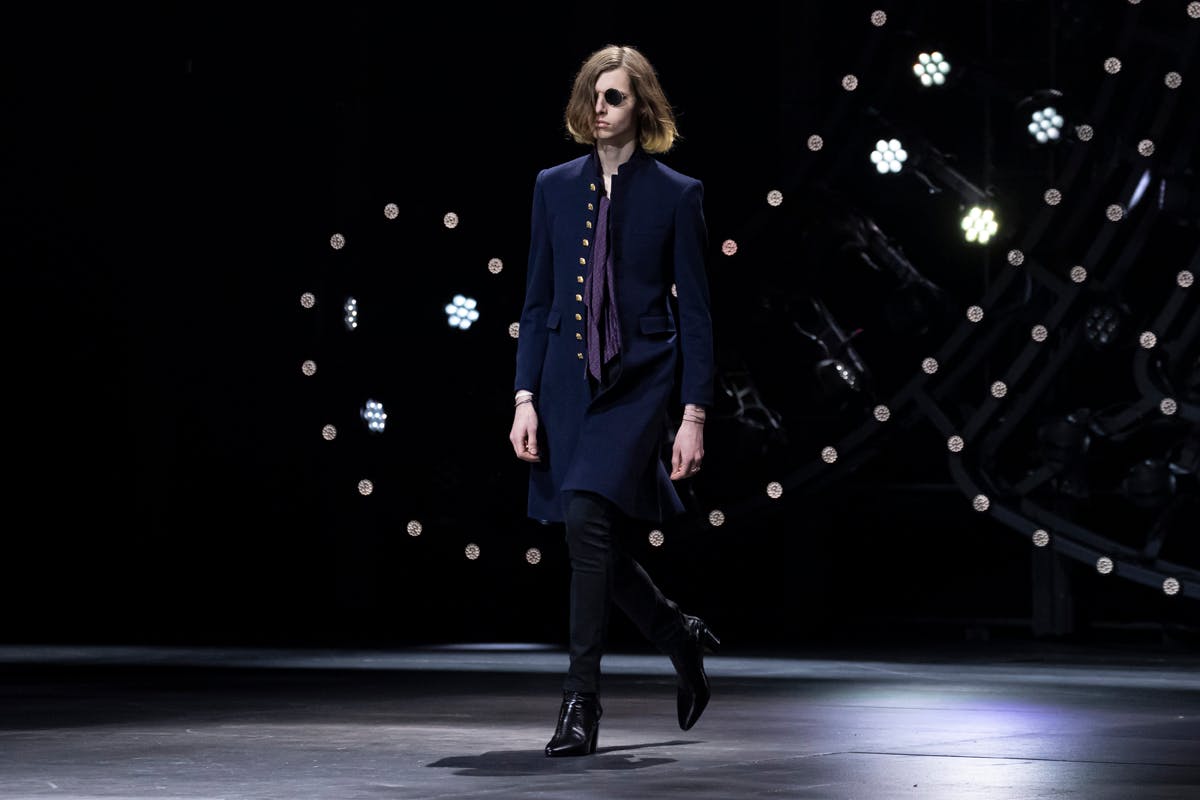 Dubbed the "Age of Indieness," Celine's Winter '23 collection saw Slimane work his magic, blending the music's rebellious energy with the French house's elevated staples with the late 00s verve.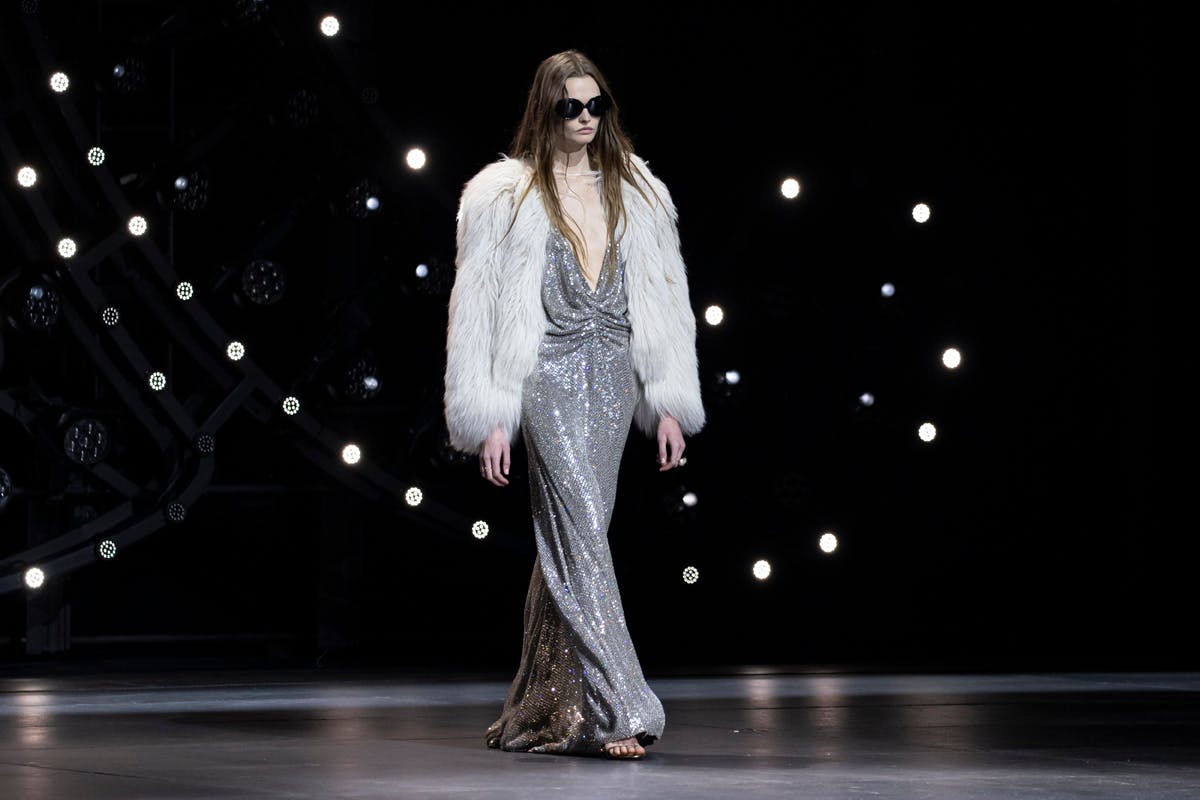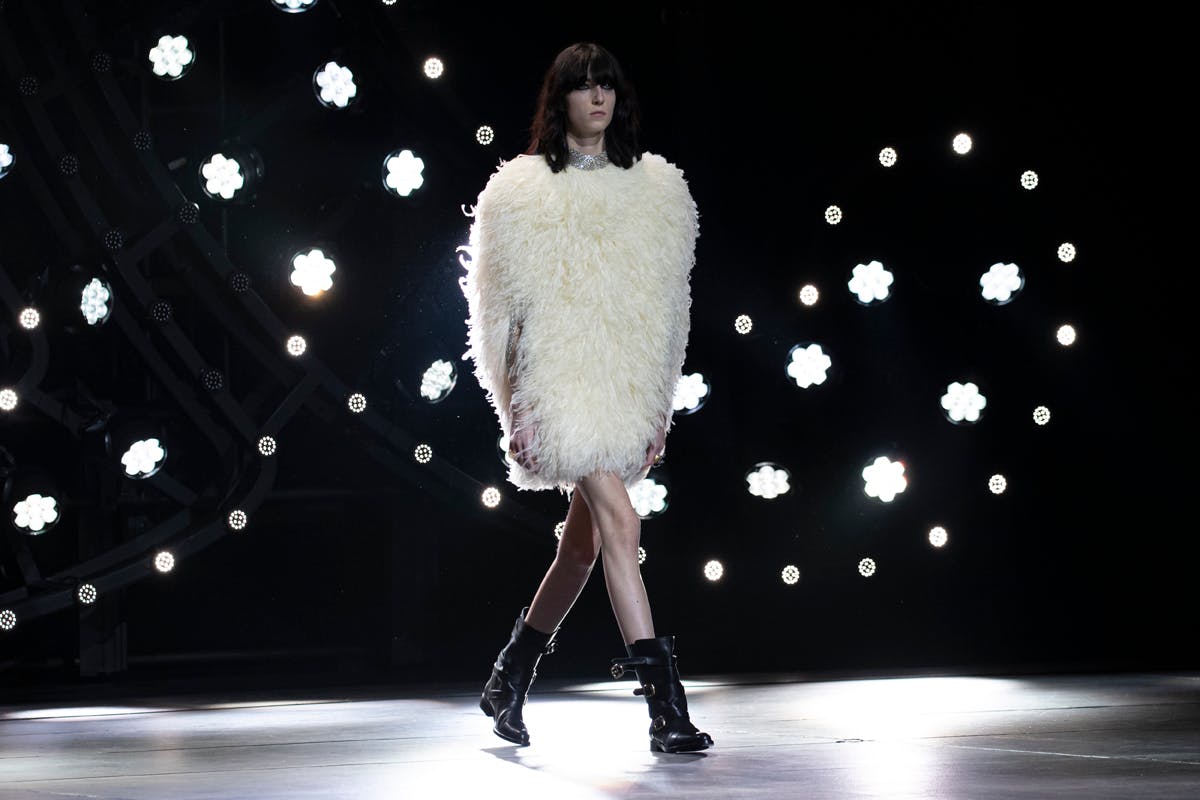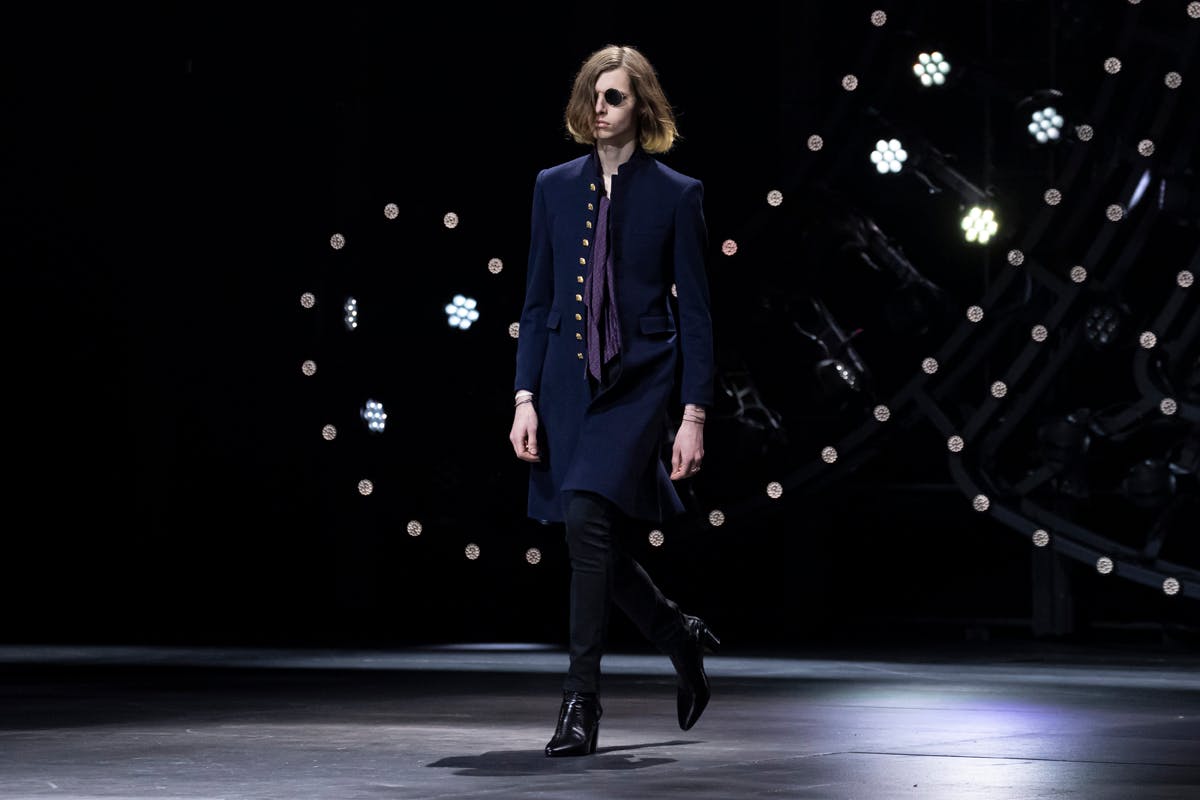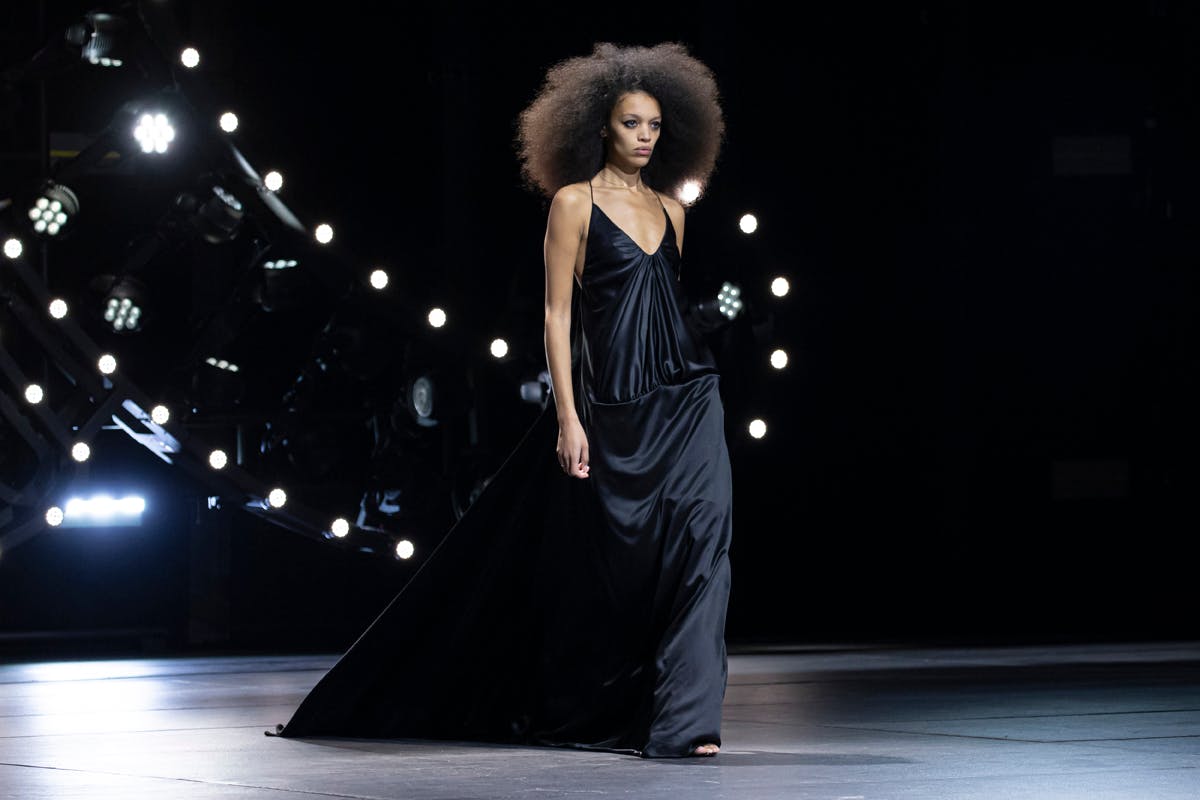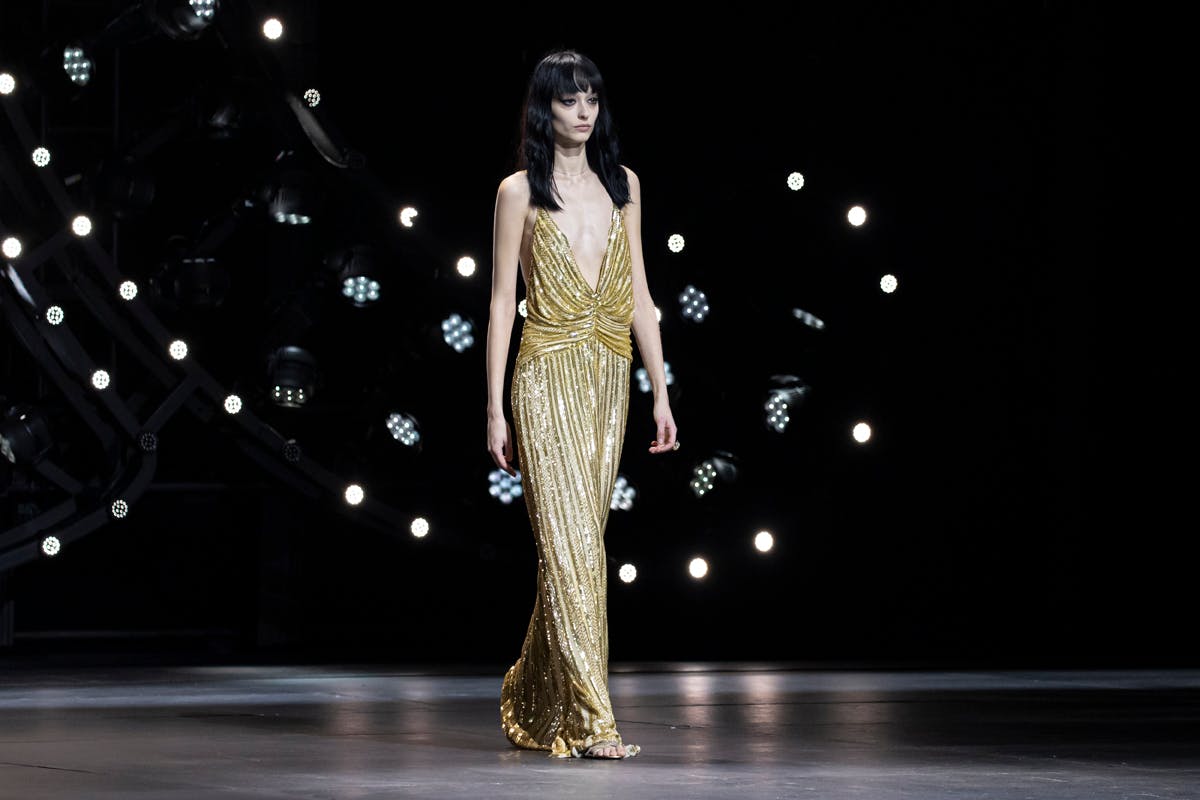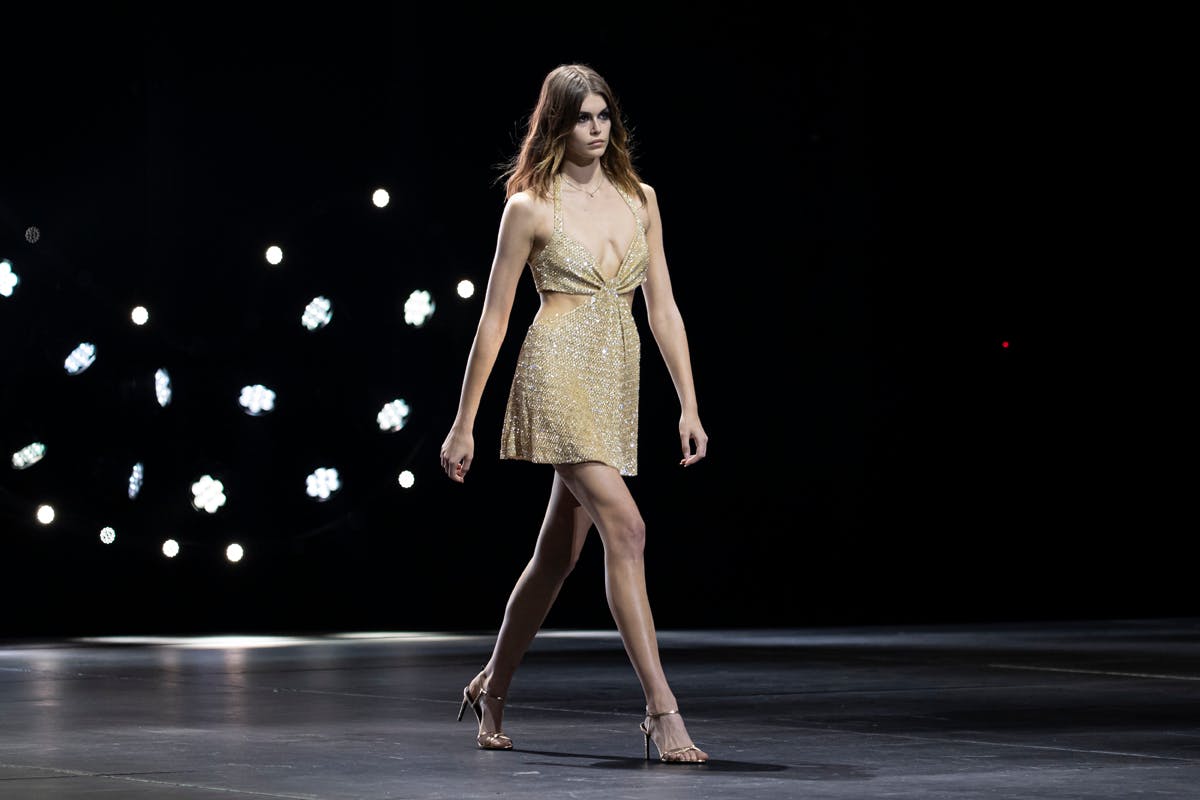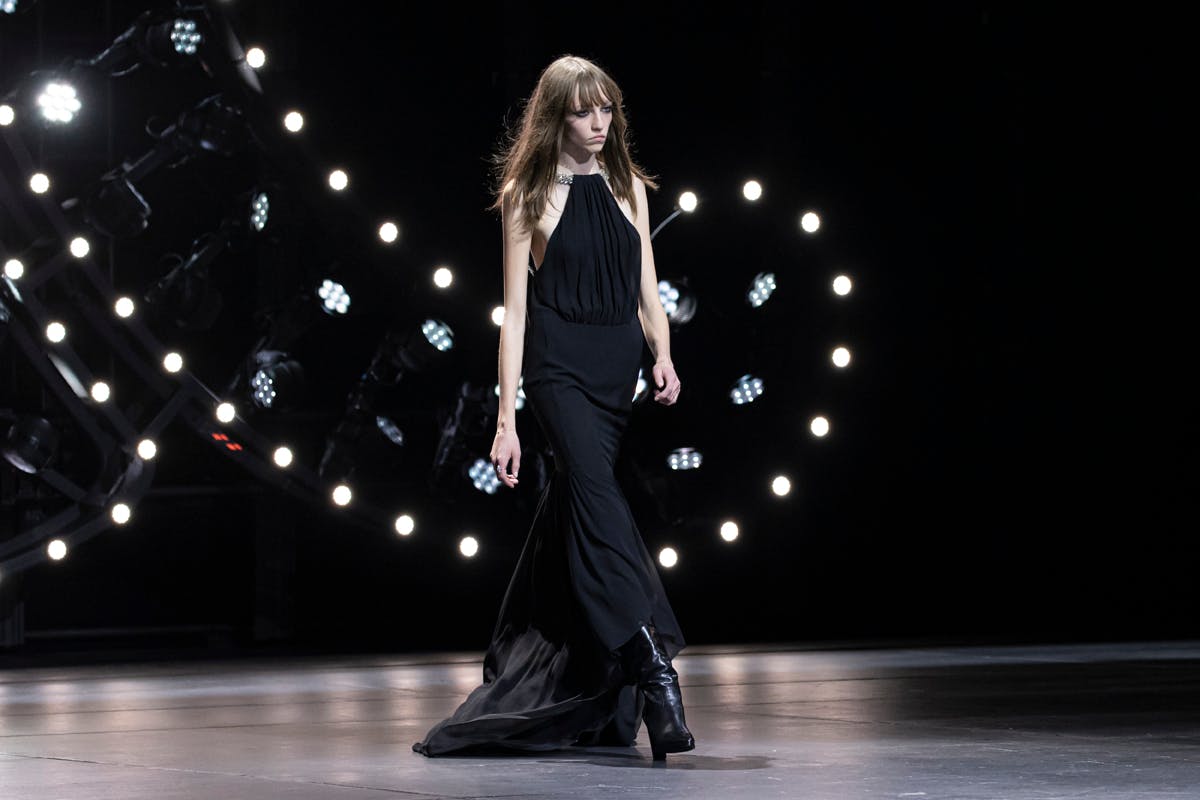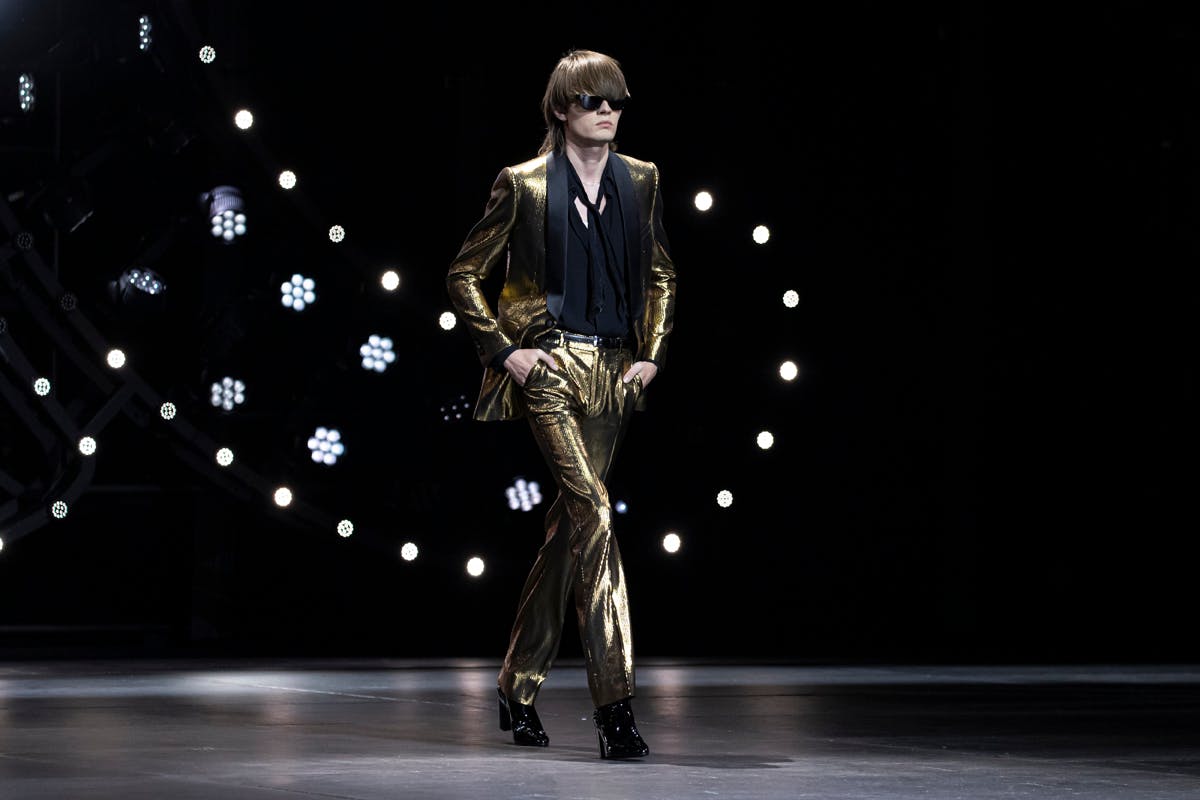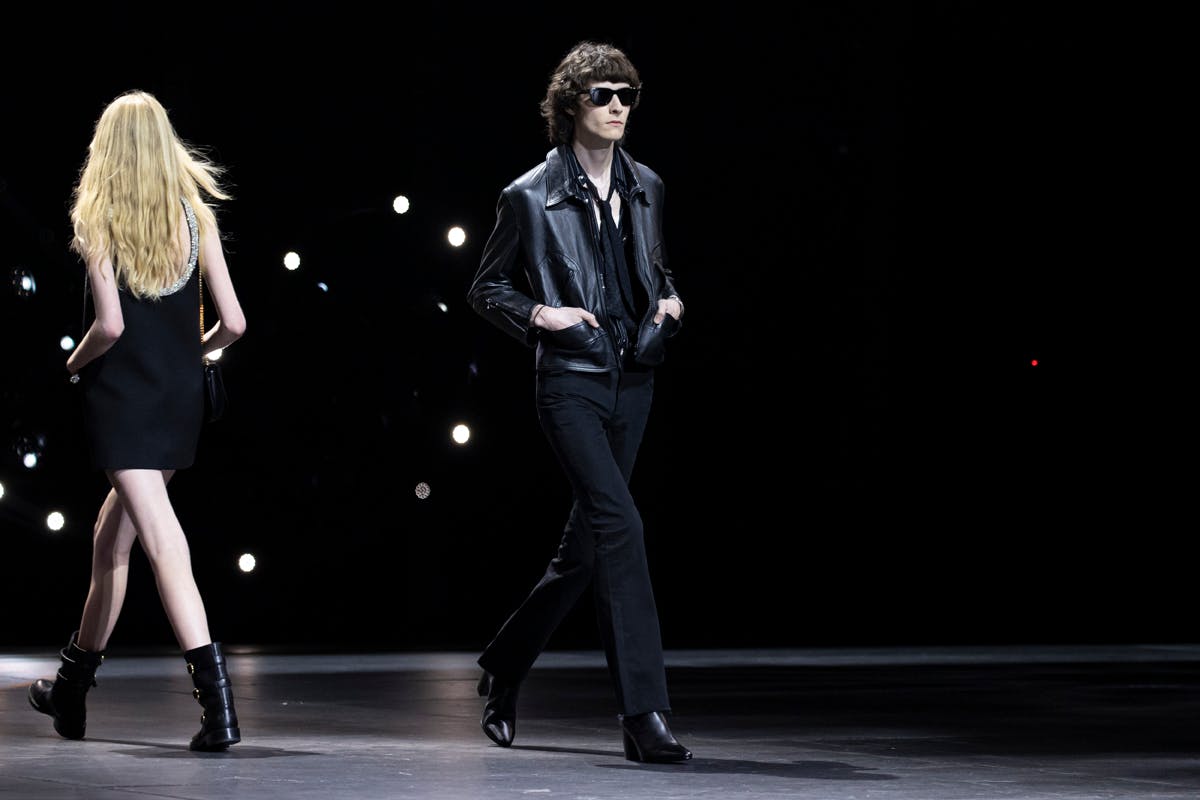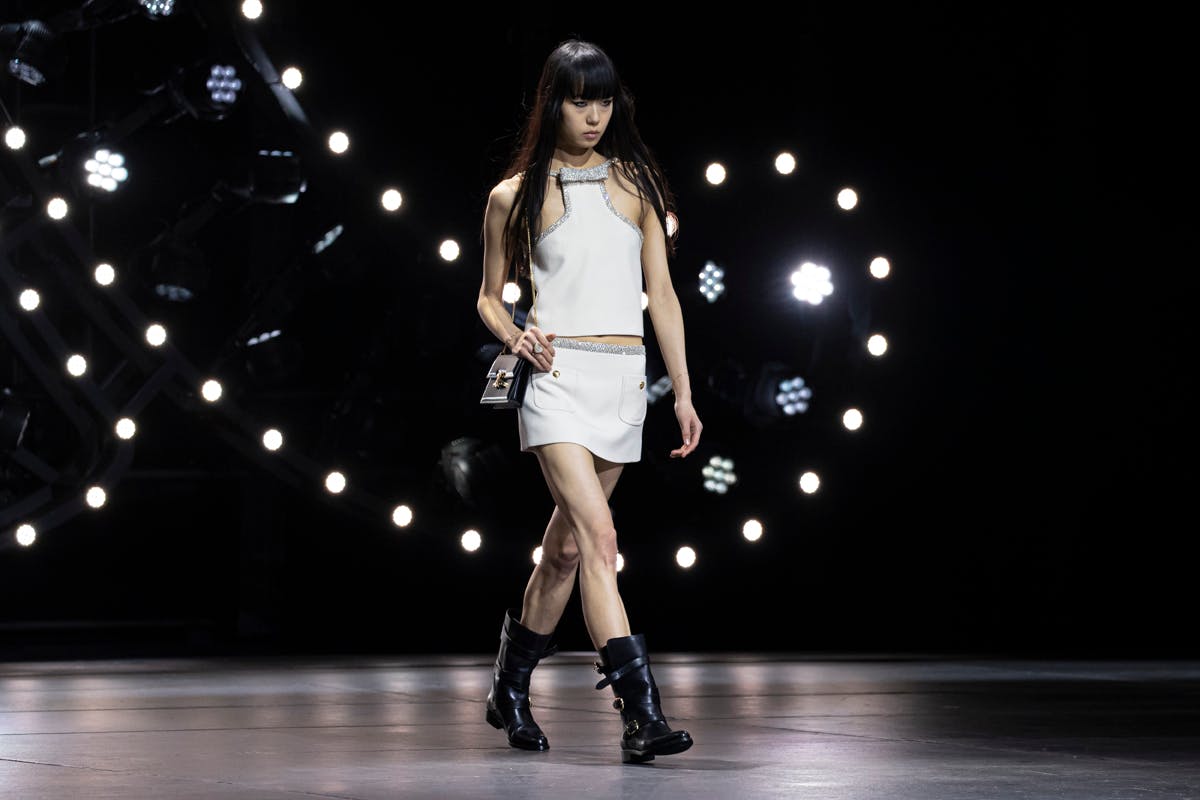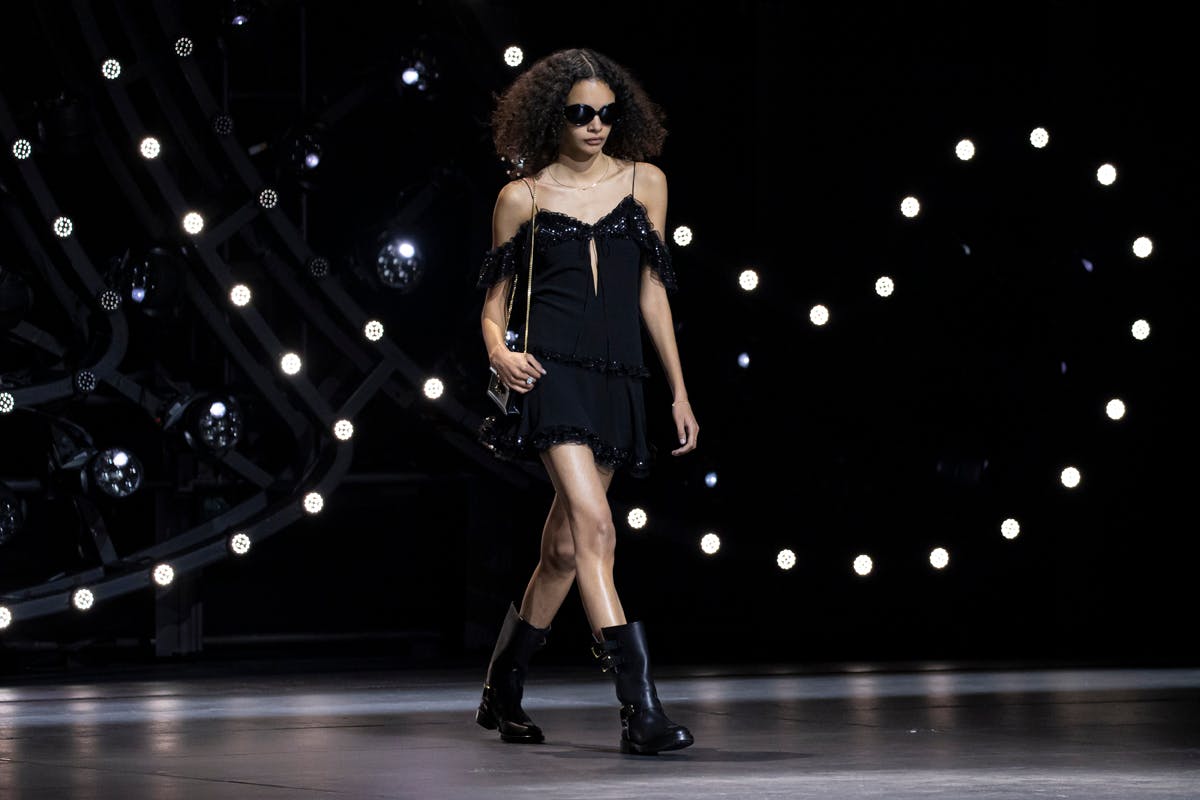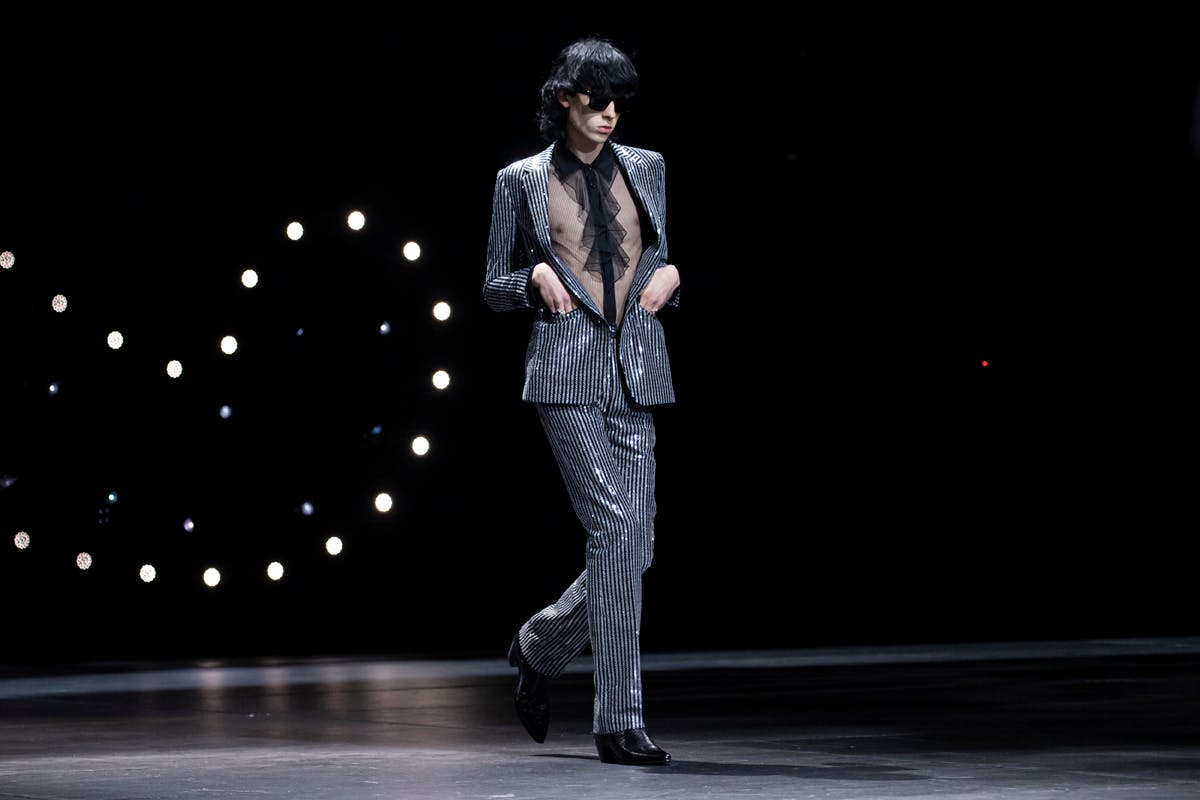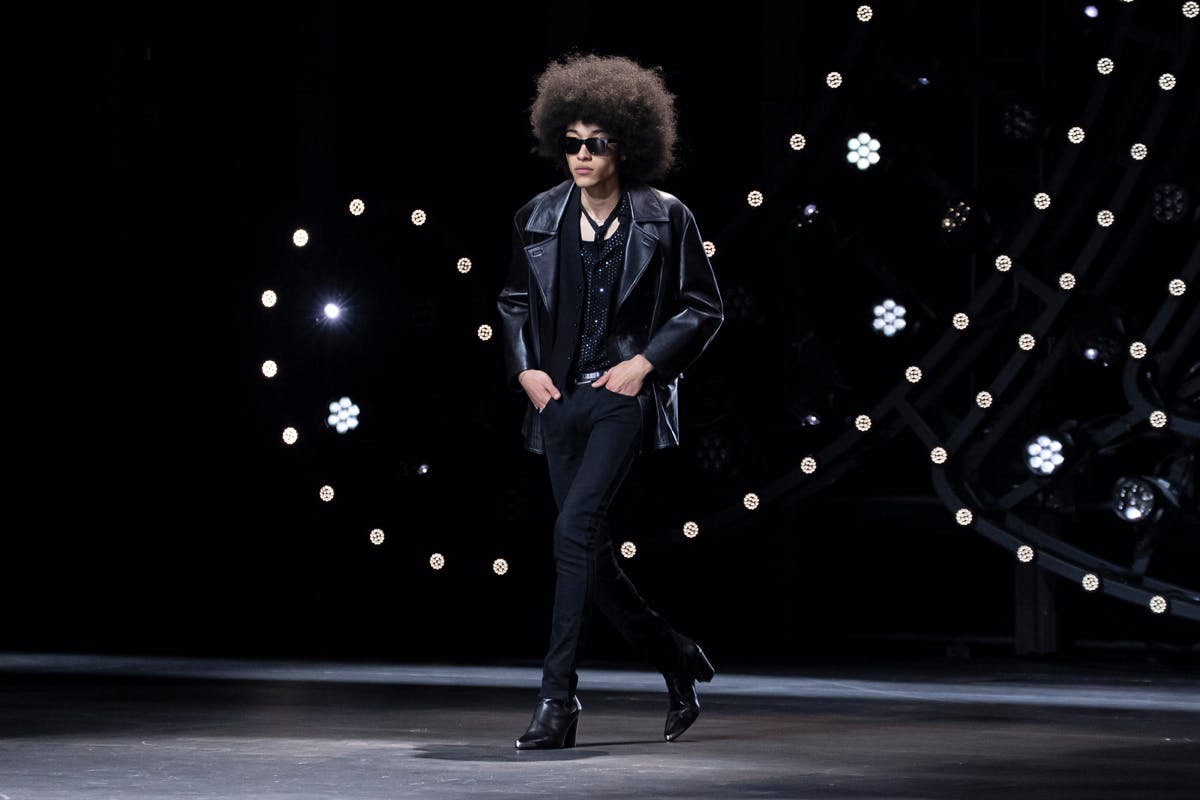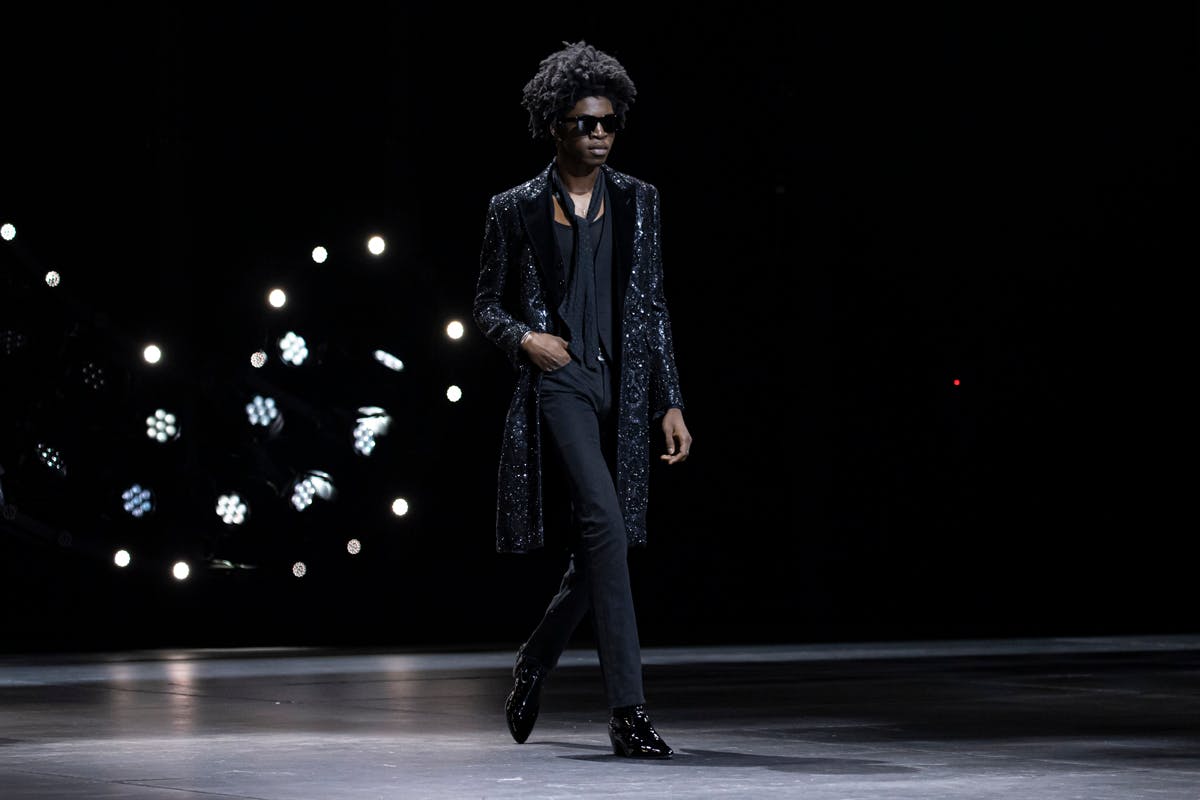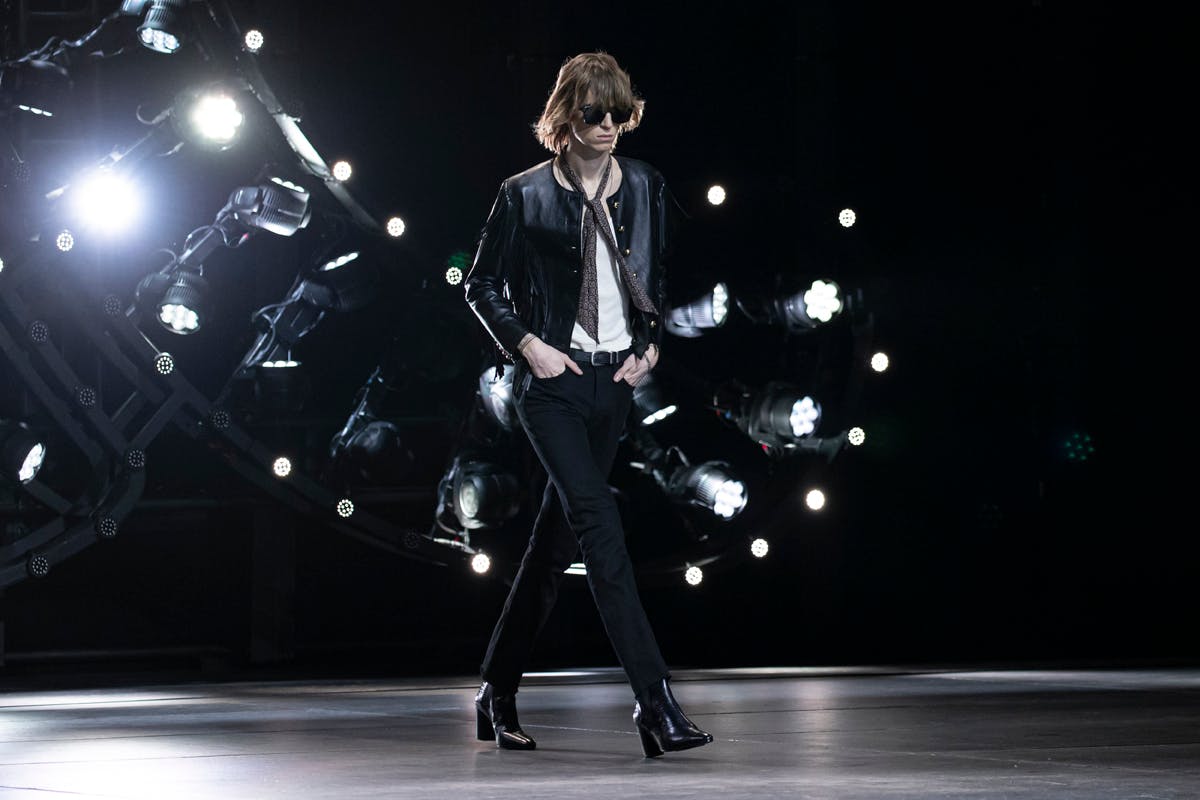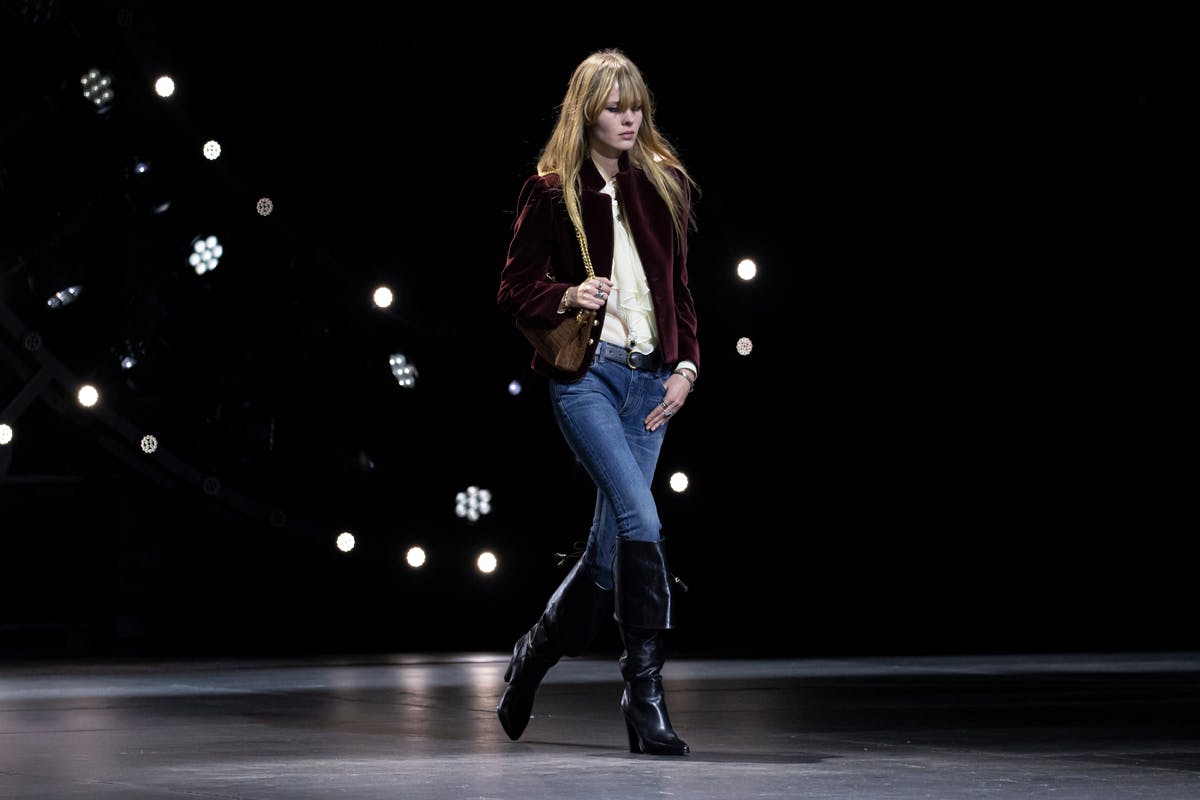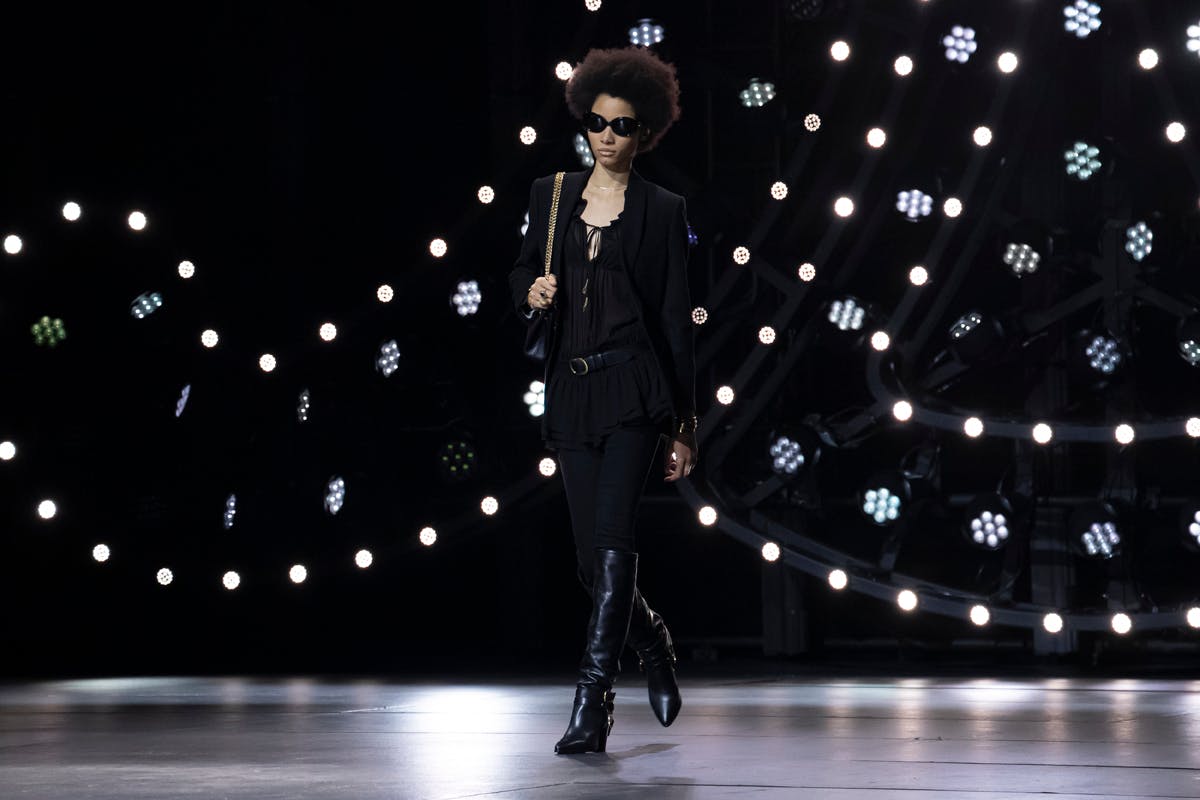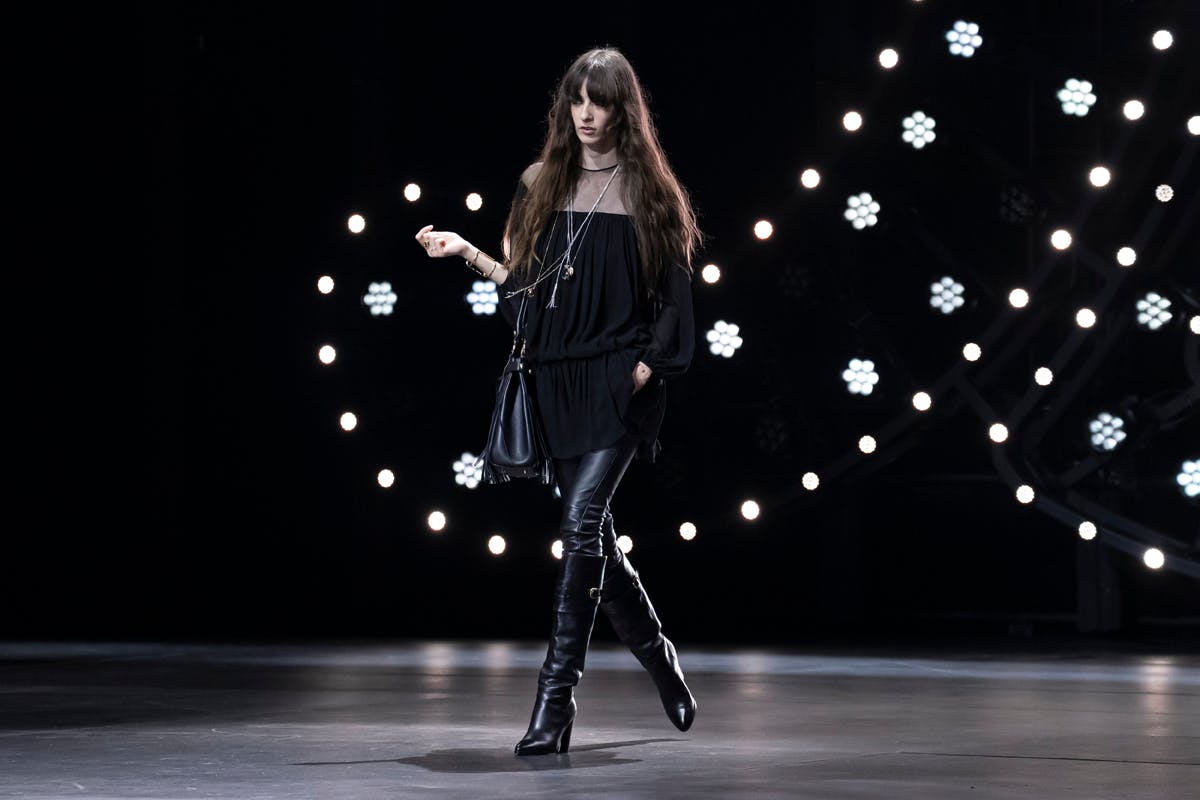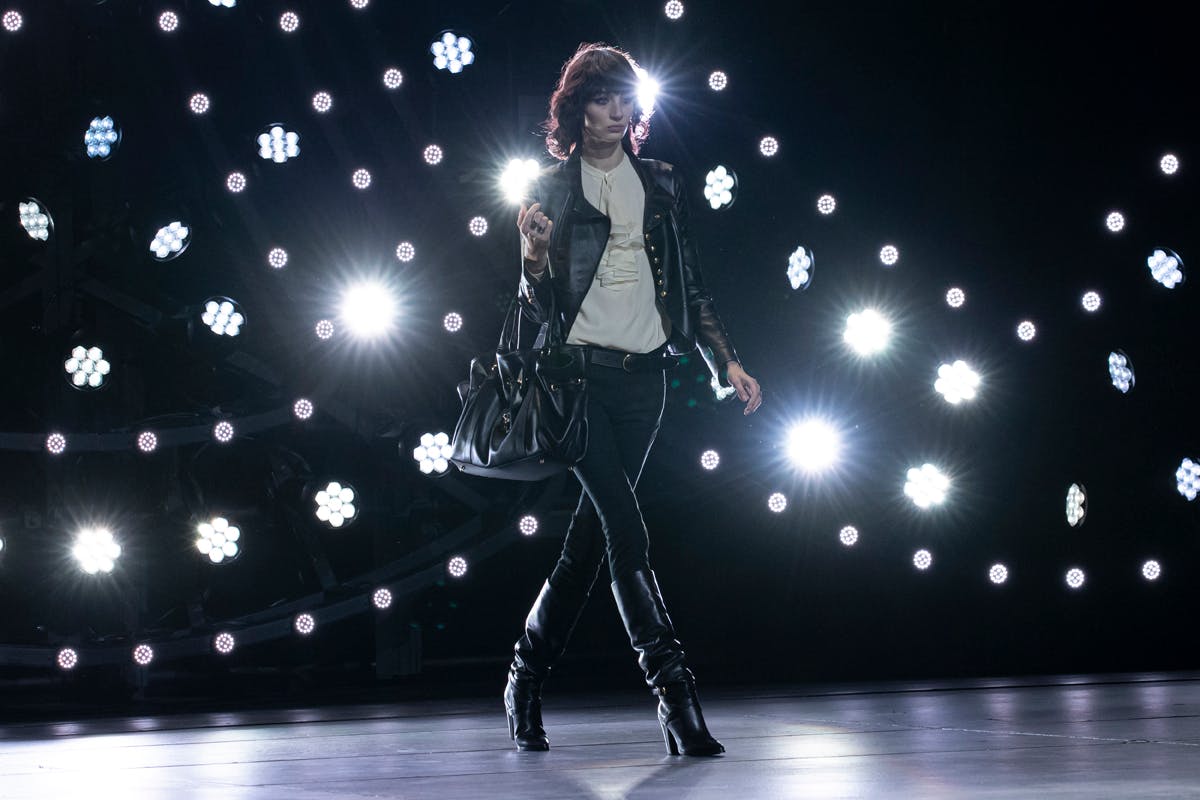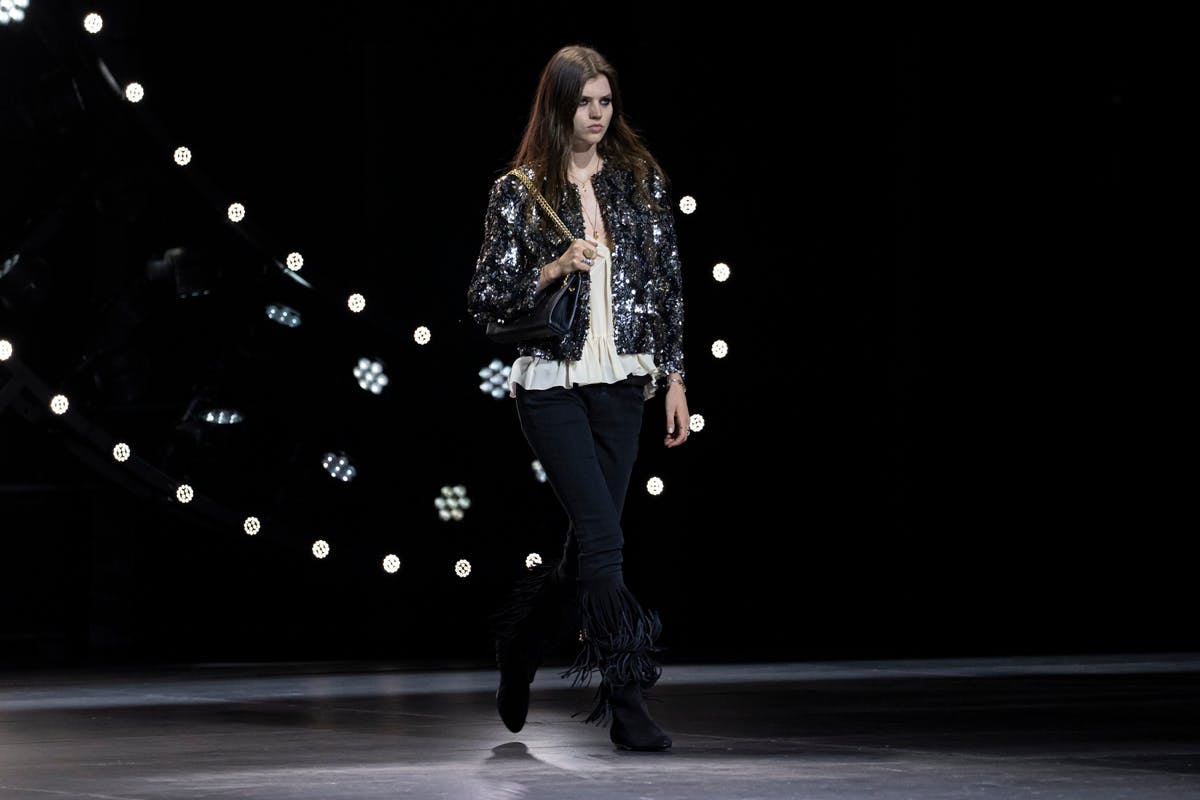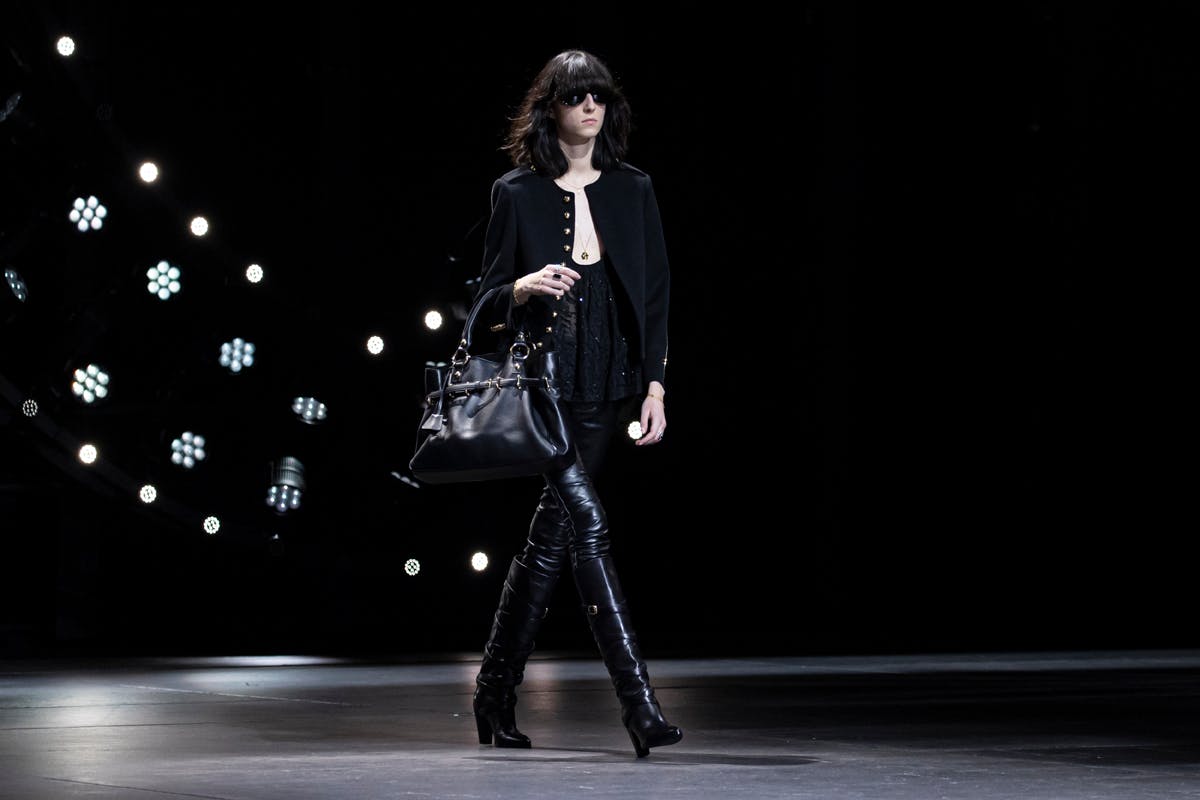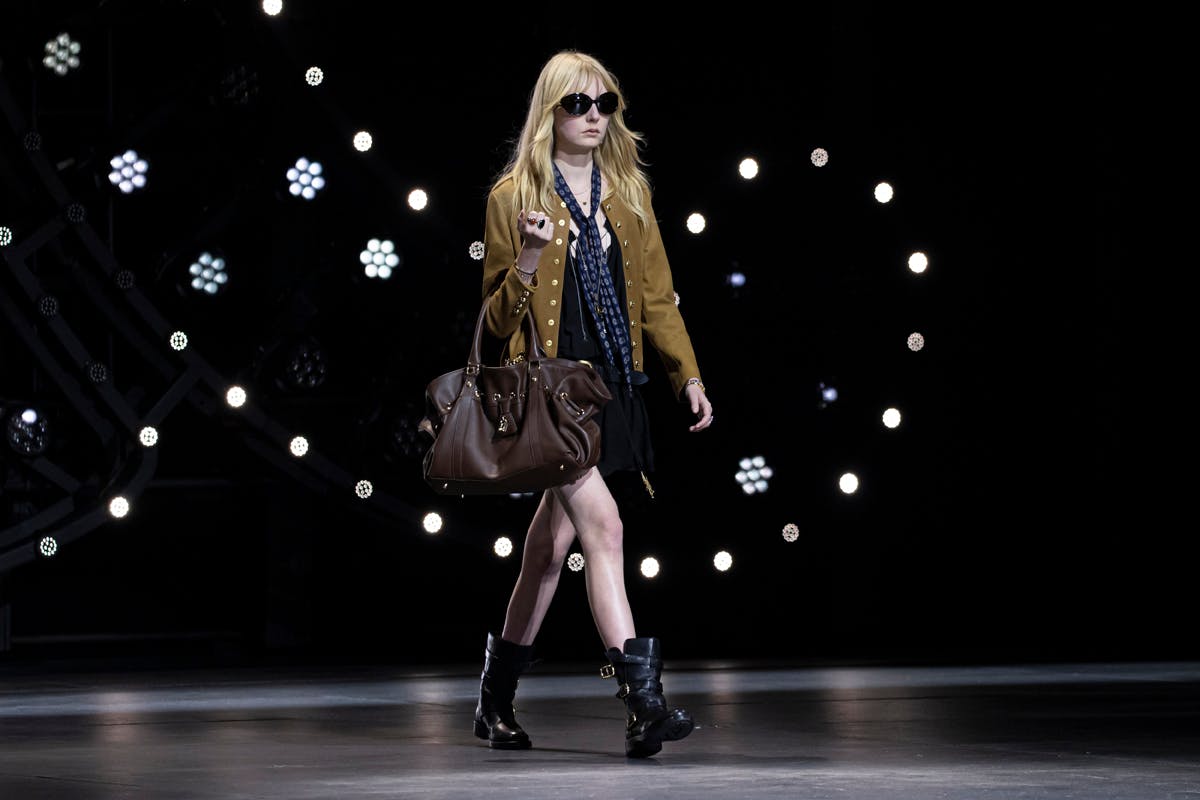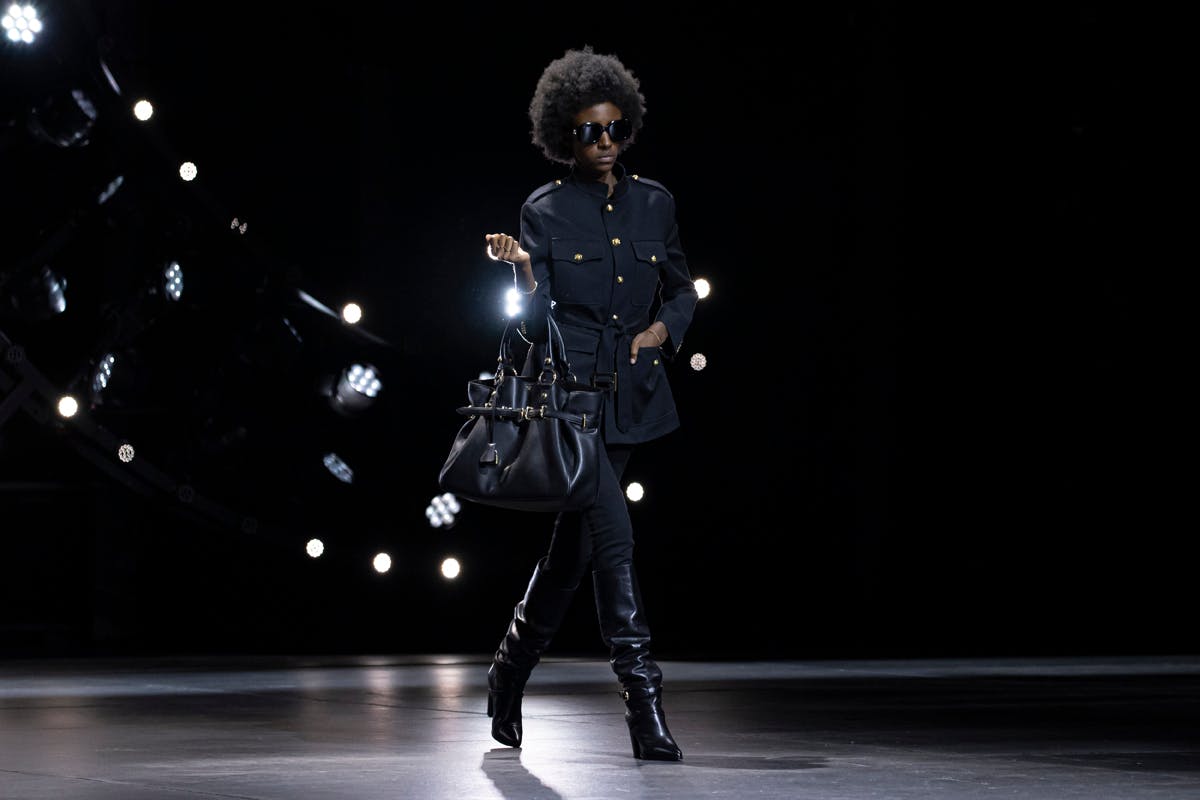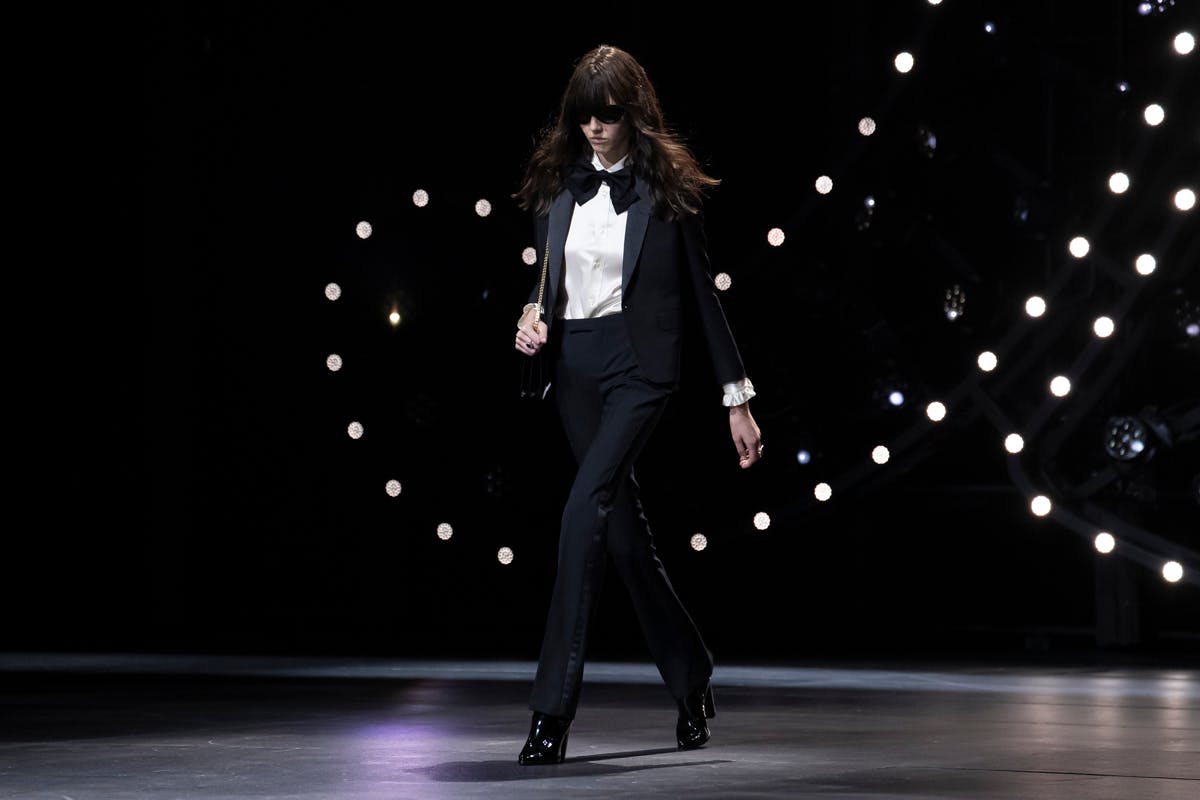 The result materialized as the skinniest of skinny trousers, oh-so-Hollywood shades, shimmering shirting, more biker boots, and Mick Jagger and Lenny Kravitz looks reimagined with Celine leather and tailored suiting.
There was also a gathering of gleaming, red carpet-worthy gowns, which flocked the runway in unison, playing on that LA essence of glitz and glamour.
As an indie sleaze maven, Slimane couldn't help but sprinkle the aesthetic into another Celine offering, evident with the shearling jackets — a continuation of Celine's fur-free agenda — mingling with denim trousers, sequin tops, and riding boots on the catwalk.
I'm sure Sky Ferreira, our indie sleaze icon who also attended the show, was more than pleased.
In addition to Miss Ferreira, Celine's LA affair naturally brought plenty of other famous faces out, like Emma Roberts, Paris Hilton, Kid Cud, and Doja Cat to name a few faces pegged on its star-studded guest list.
Though it was no mistaking the power of rock n' roll in this collection and runway presentation-slash-concert, Celine Winter '23 is still just as bougie, sleazy, and truly very Slimane at the end of the day.
Shop our favorite products