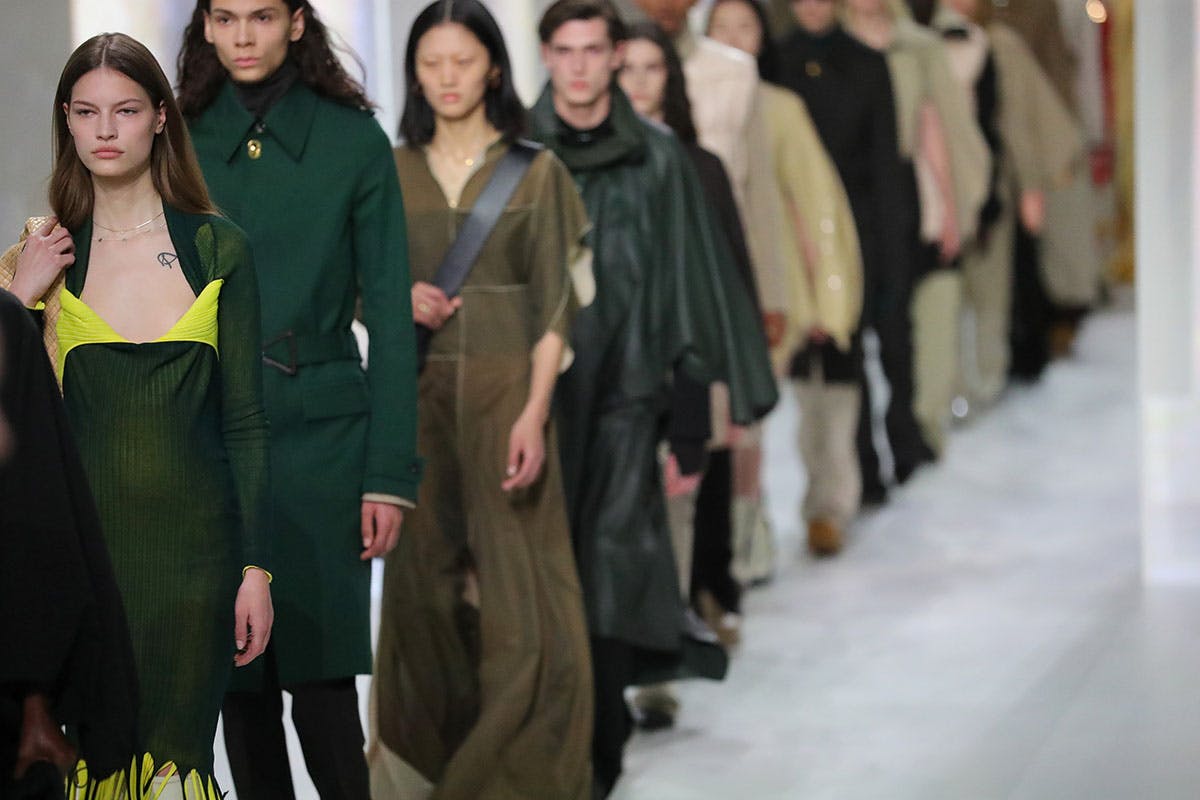 The Council of Fashion Designers of America (CFDA) is adding to its sustainable initiatives with a new analysis of New York Fashion Week's environmental impact, which suggests that virtual fashion weeks might have to stay.
Sustainability by Design: Rethinking New York Fashion Week was released in partnership with Boston Consulting Group and includes a comprehensive report on the environmental impact of NYFW. Analyzing NYFW's current ecosystem, including event production, logistics, transportation, and public relations, the CFDA identified priorities and opportunities to make fashion week more sustainable.
"We recognize that making NYFW more sustainable is but a mere drop in the bucket compared to the fashion industry as a whole, but it can serve as a bellwether for changes," said Sarah Willersdorf, BCG's global head of luxury, in a press release. "Sustainability is not a nice-to-have anymore. It is essential both for our planet and for the long term prosperity of the fashion industry."
The study found that the typical NYFW, in contrast to the predominantly virtual presentations this September season, generates up to 48,000 tons of carbon dioxide and that air travel to the event makes up the largest percentage of NYFW's overall footprint each season.
The next largest source of greenhouse gas emissions for NYFW comes from accommodation for guests (between 850 to 1,480 metric tons) and production of the collection itself (between 710 to 900). The report claims that production is the category in which "stakeholders are doing the most to be more sustainable." However, brands need to do more outside of that to address potential sources of environmental harm in the shows themselves.
The study also found that the greatest reason for the absence of sustainability-related targets for NYFW – and fashion weeks in general – among participating organizations was that sustainability is not "top of mind" when it comes to decision making.
In preparation for next February's NYFW, the CFDA said it is planning to hold a series of virtual engagements to guide fashion week stakeholders via education and collaboration. However, it's worth considering that fashion week itself remain digital in some form in a post-Covid future.
You can read CFDA's full report here.