As much as we wish they did, sneakers don't last forever. You've seen it happen before; crumbling, sole separation, yellowing, deflated Air; it's all part of the game in the long run. As Charlie Hunnam stepped out to the 'AIR' premiere, his DQM x Nike Air Max 90 "Bacon" demonstrated exactly what can happen when you rock your vintage grails.
I'm very fortunate that I'm yet to experience any of the age-related sneaker dramas I mentioned up top. To be honest, this just goes to show that none of my kicks are all that old, with the worst of my issues being the infamous cracked midsole paint on the 2012 Air Jordan 4 "Bred" and a pair of burst Air bubbles on the Skepta x Nike Air Max 97 "Marrakesh."
There are far worse, far more heartbreaking things that can happen when your sneakers are getting on a bit in age. It's something that we're all too familiar with; you've kept a pair of late 90s or early 2000s bangers on ice, and by the time you've cracked them out for wear, a few footsteps see the midsole crumble and split.
For Charlie Hunnam, who you'll recognize from Guy Ritchie's The Gentlemen, a trip down the AIR premiere – a movie rollout that continues to deliver sneaker moments – was the final nail in the coffin of a pair of DQM x Nike Air Max 90 "Bacon."
Originally released in 2004, the famed AM90 "Bacon" was created in collaboration with OG New York City boutique Dave's Quality Meat.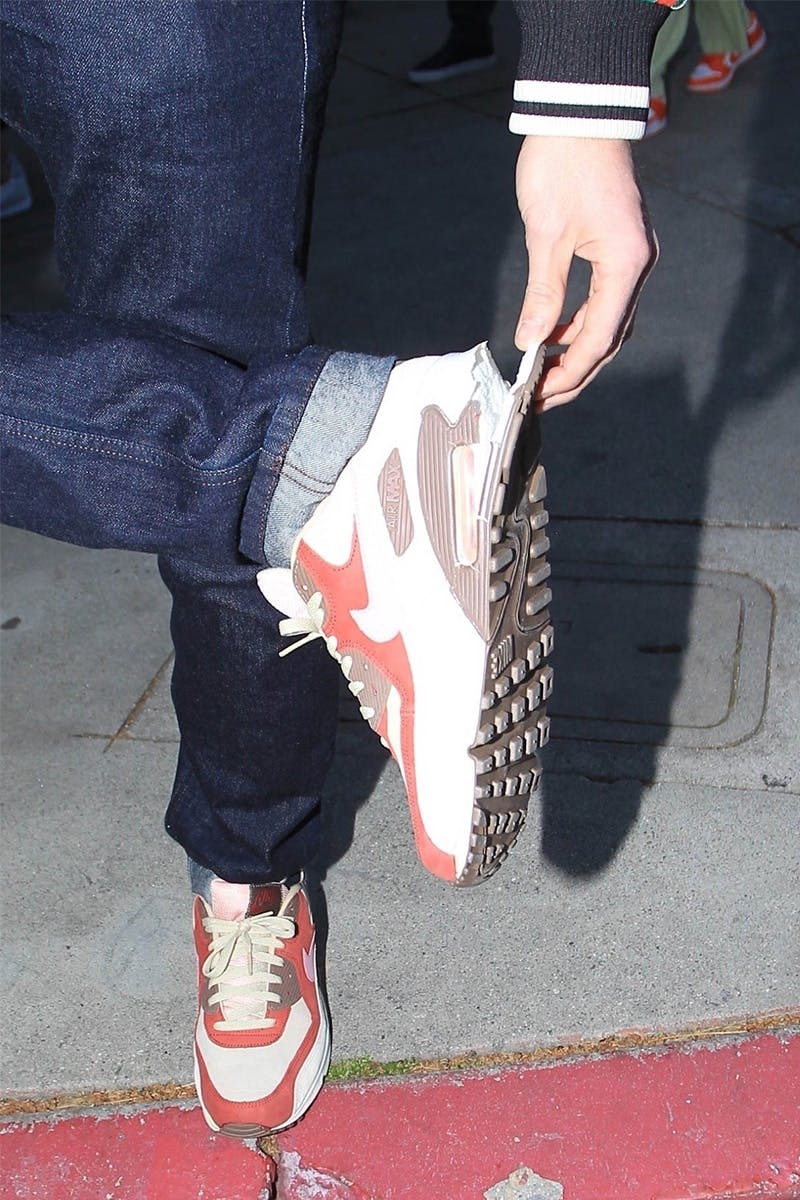 The pair, which borrows its colorway from strips of bacon, is widely regarded as one of the most iconic Air Max 90 colorways of all time, so much so that it made a comeback in 2021.
Nineteen years is heavy-duty work for a pair of sneakers, even if they've been kept deadstock, so it's no surprise that the pressure of the outside world saw to the unceremonious end of Hunnam's pair.
Despite their untimely end, you know what we always say; rock 'em, don't stock 'em.