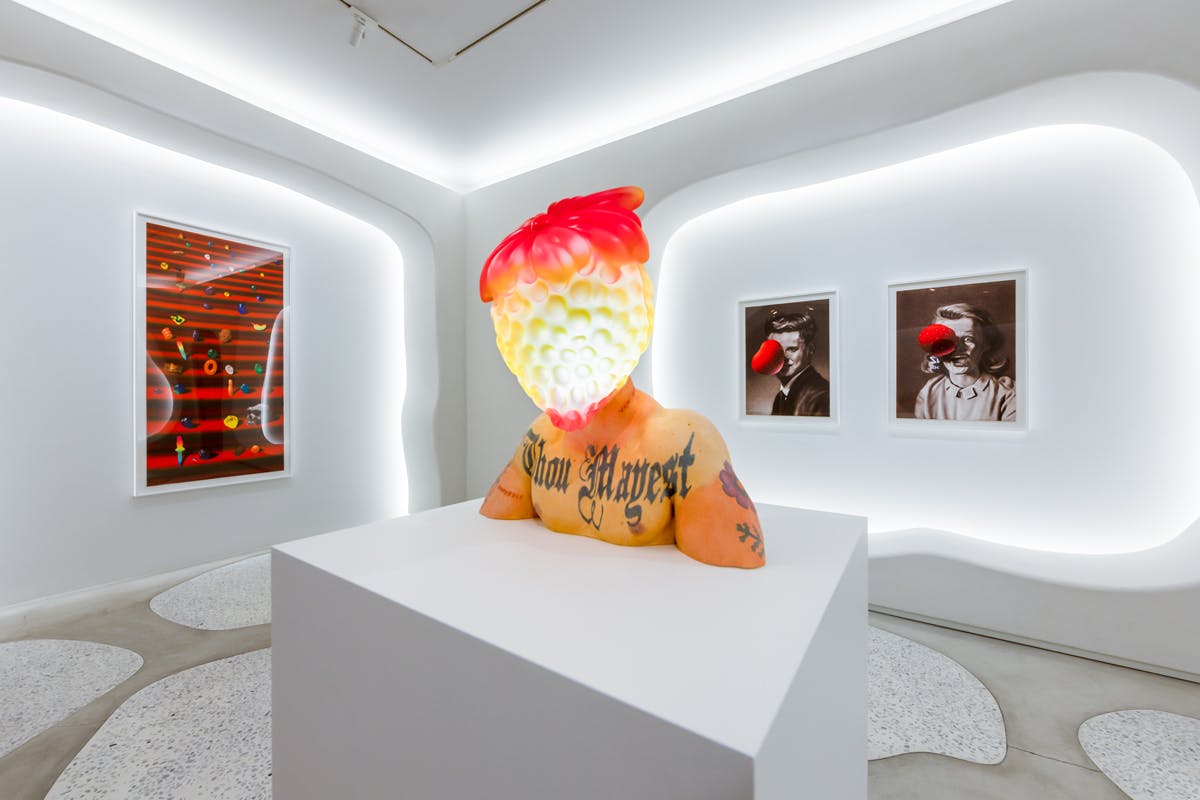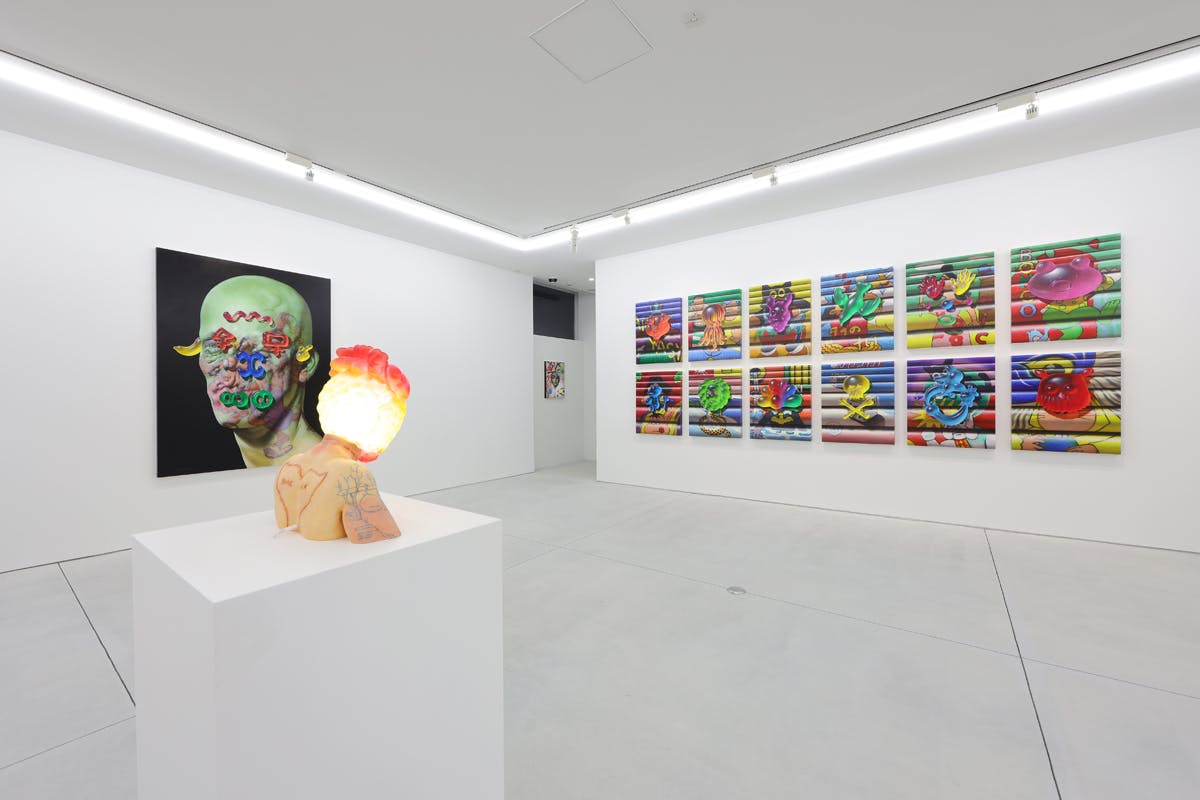 Christian Rex van Minnen is taking over NANZUKA with his darkly comedic outlook on contemporary life. The American painter's grotesque, all-too-realistically rendered work is now on view in a series of three concurrent solo exhibitions at the Tokyo-based art gallery.
Presenting paintings, monotypes, and sculptures made over the past year (a hellish time in and of itself), the three shows see van Minnen riff on two of his unsettling visual trademarks: gummy candies and tattooed skin.
Red and Yellow Hand Eyes depicts two candy palms, raised in seeming defeat, as stand-ins for eyes. A rather helpless-looking, O-shaped confection functions as a mouth, crying out (or maybe just frozen in surprise). It's The Scream for the 21st century, a piece that aptly captures the last 17 months: a bleak landscape of plot twists that just seem to get worse.
van Minnen's ongoing obsession with human flesh is also expanded on in a series of oil portraits. In HELTER SKELTER, a lump of skin propped up onto a neck becomes a threatening semblance of a face. The figure's chest, tattooed with the phrase "Helter Skelter," and its neck, inked with a clown face — a reference to John Wayne Gacy or Manson, perhaps? — weave a narrative informed by race, sexual violence, and our morbid fascination with crime.
NANZUKA's focus on van Minnen in the wake of a chaotic, traumatic year is timely. What's unsettling, though, is how seamlessly the artist's nightmarish vision seeps into reality. If only we had the power to turn our greatest fears into candy.