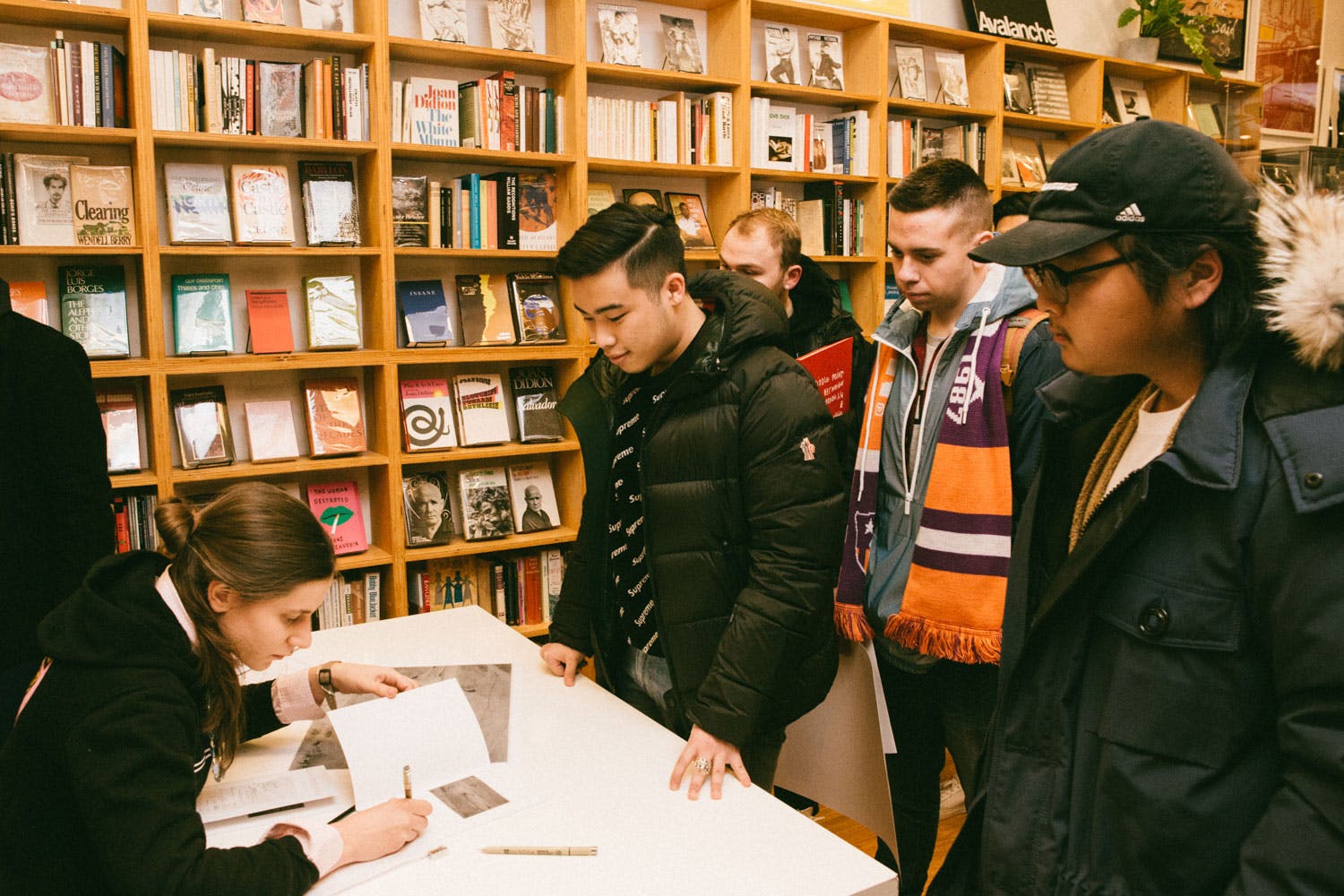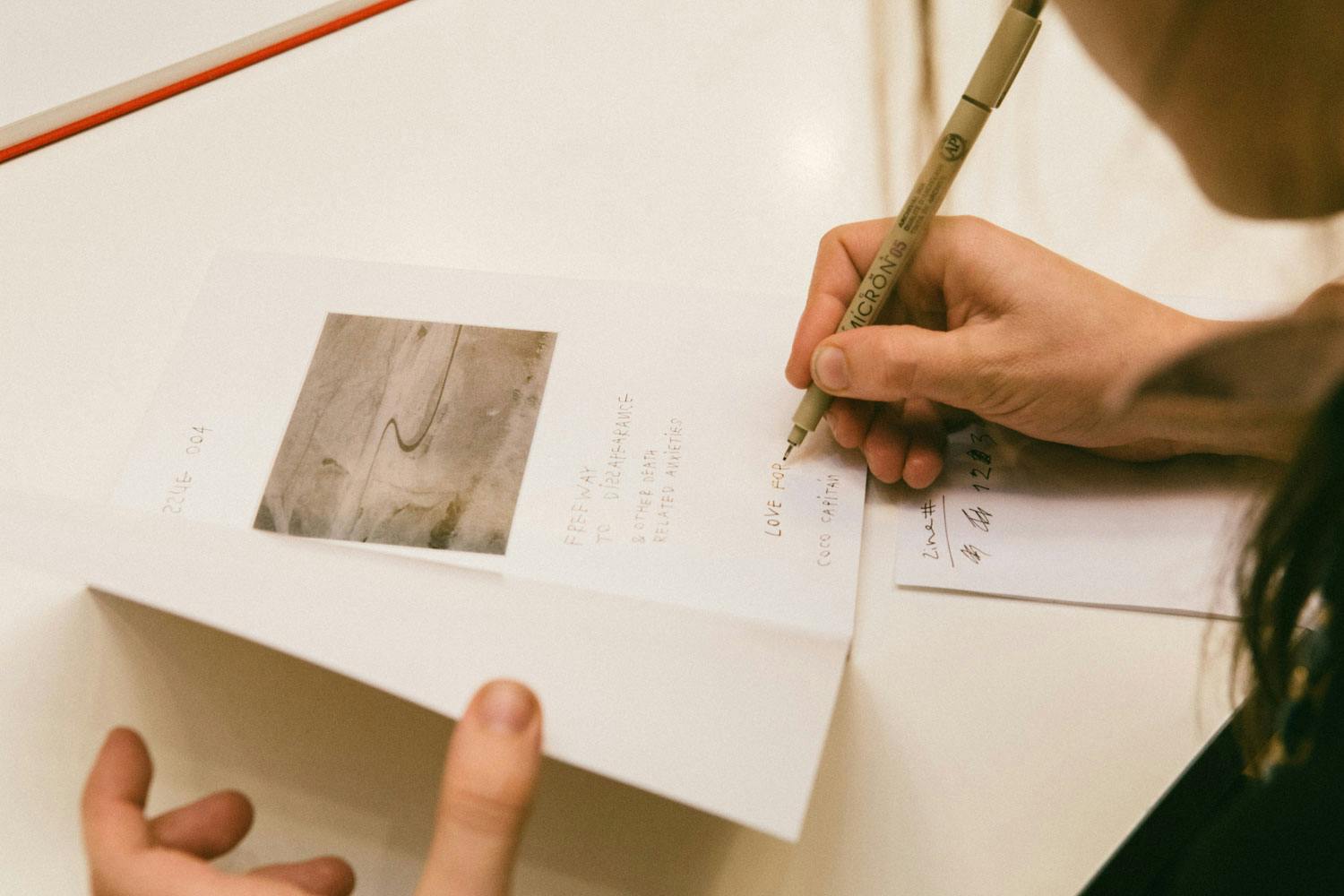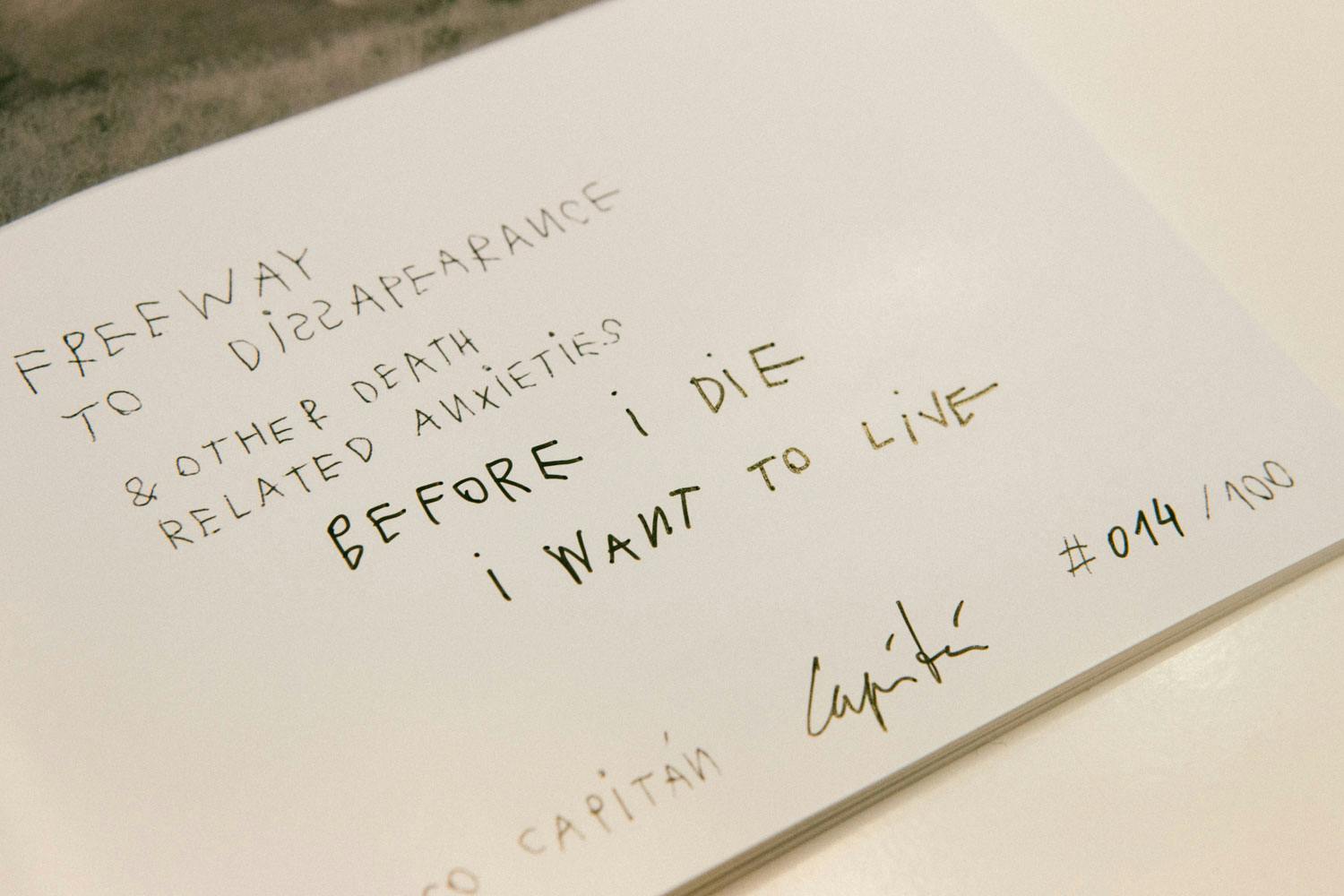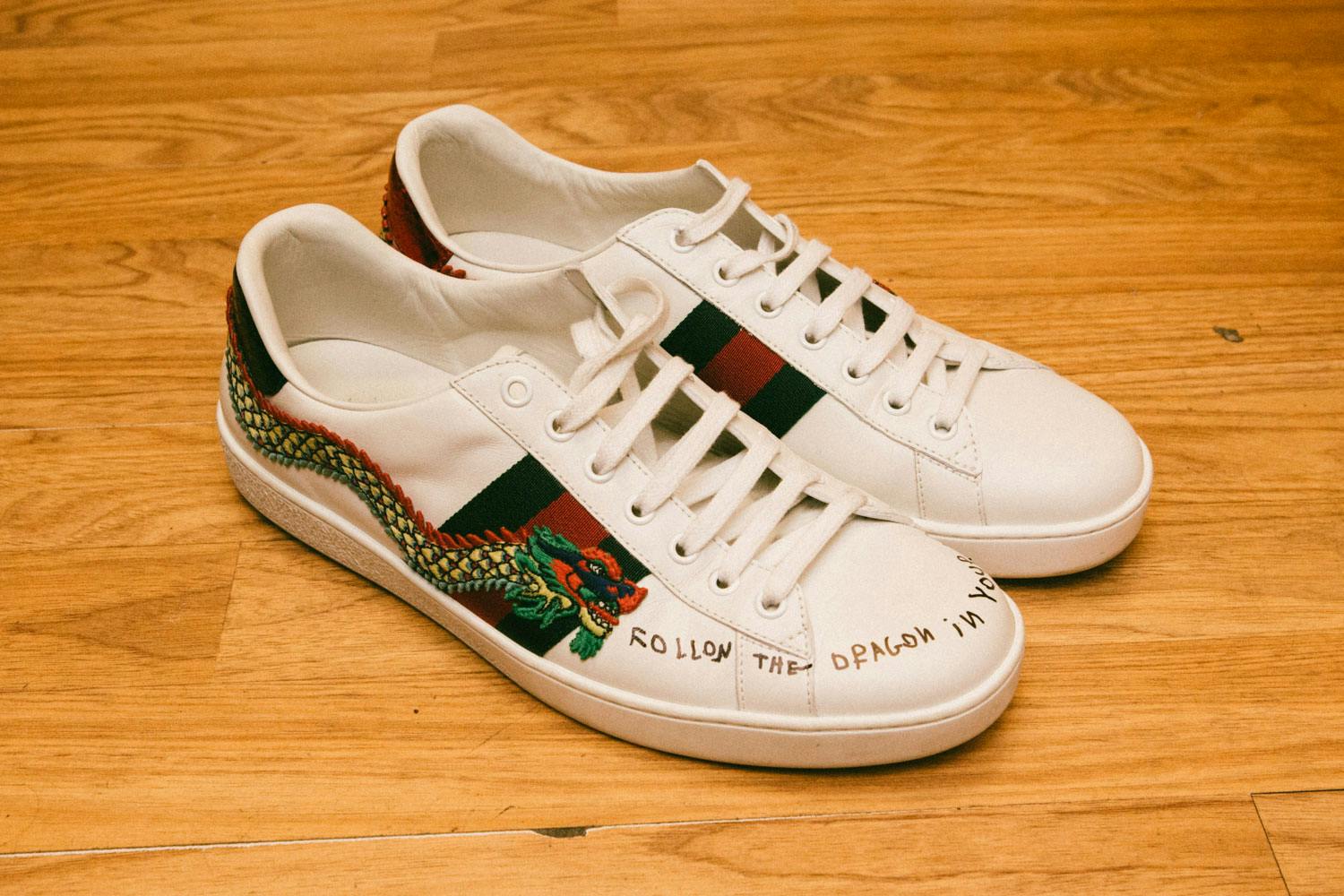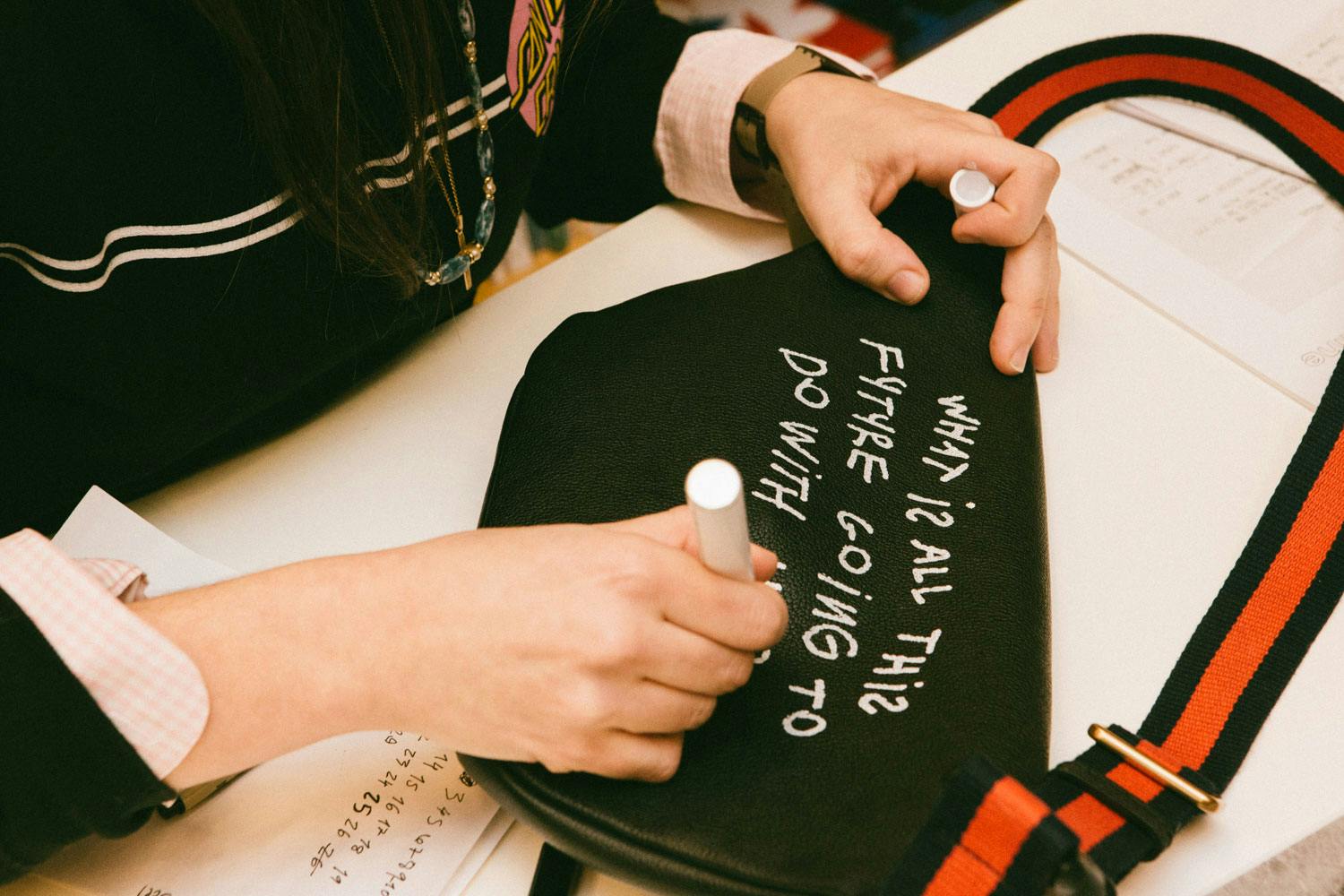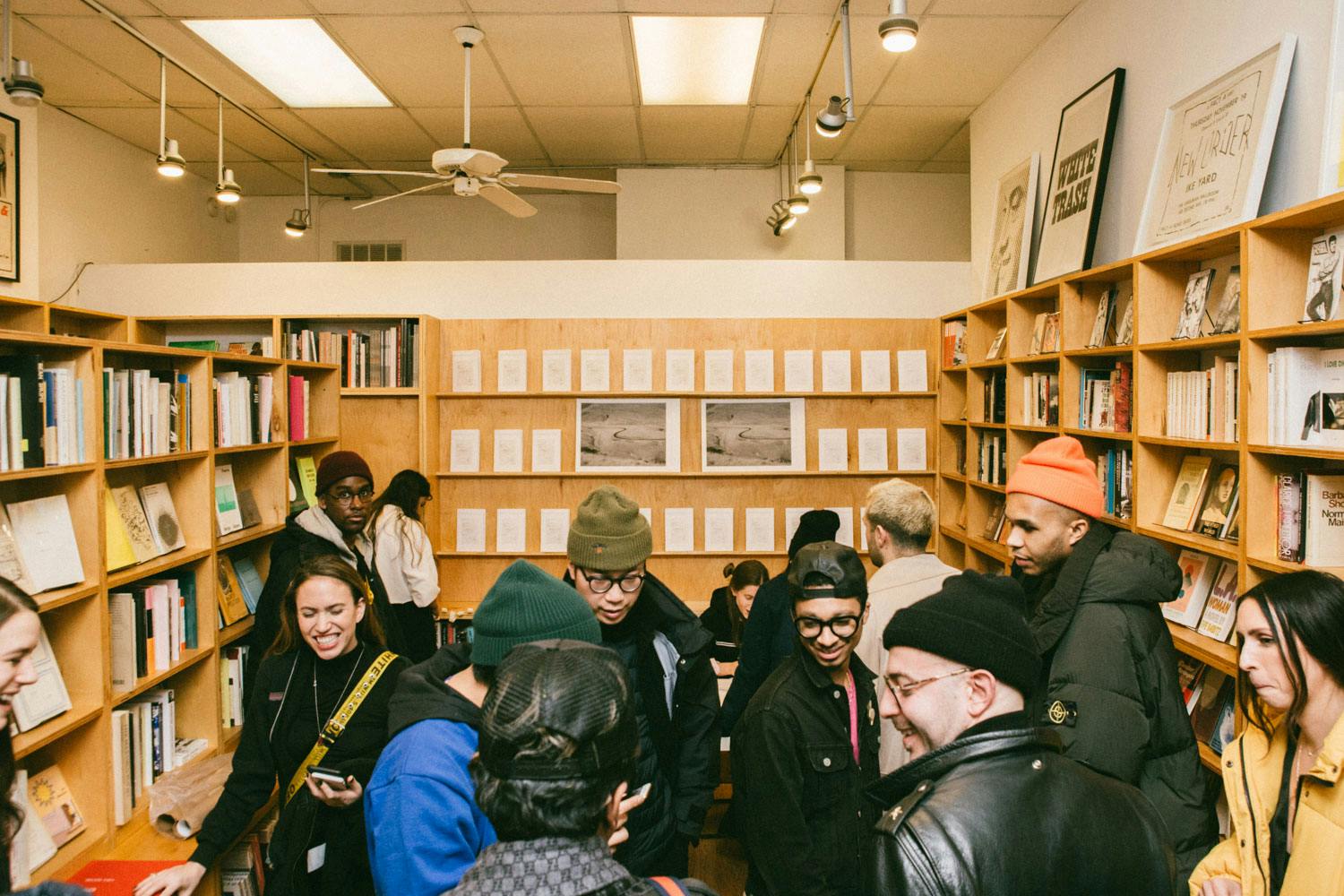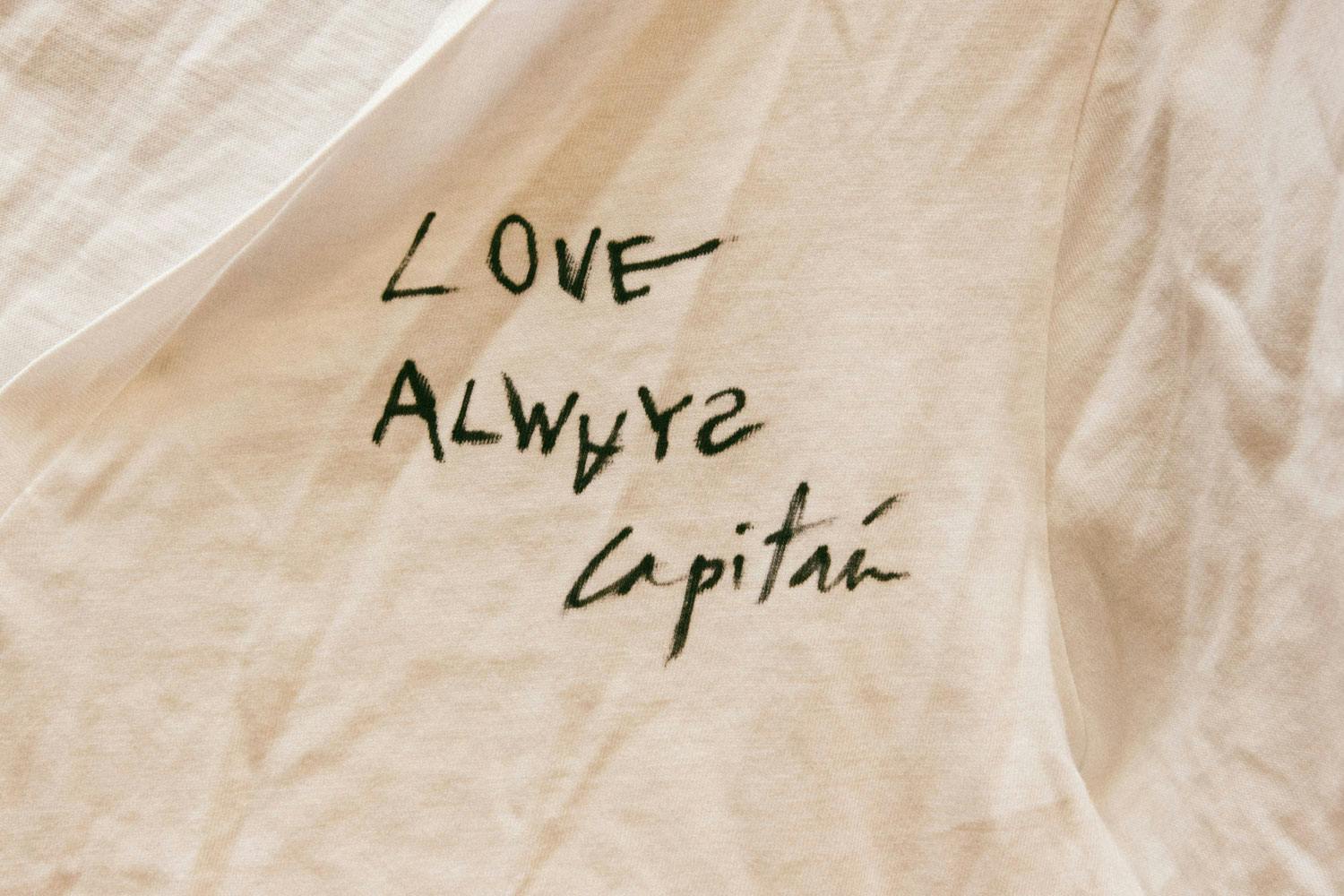 [UPDATE] February 8, 3:55 p.m. EST: An extremely limited number of zines and posters are now available online while supplies last. 
In celebration of our Short For Magazine Issue 004 release, we hosted a zine signing in East Village Friday night with Coco Capitán.
Our Short For Magazine series is a strictly limited edition, DIY-style publication that highlights the work of some of our favorite photographers, designers and artists. With each issue of the series we give a new creative of our choice carte blanche to do whatever the hell they want within a 24-page zine.
For those who may not know, Coco is an established photographer and recent Gucci collaborator who has developed a following for her works exploring typefaces and simple, humorous messages.
For her Short for Magazine edition, titled "Freeway to Disappearance & Other Death Related Anxieties," consists of photographs taken during the London-based artist's last trip to the West Coast, and writings from the past two years.
Like previous releases, Issue 004 will be limited to just 100 issues. However, unlike previous issues, we celebrated the latest project with a real-life drop in New York City. We hosted a zine signing on Friday at Mast Books in East Village, where Coco was on site tagging anything and everything fans had to offer. From on-site purchases of the zine, to Gucci sneakers and accessories, if you brought it she signed it with her signature typeface font and phrases.
If you weren't able to attend the event, check out the celebratory night in the gallery above.
Also, take a closer look at the Coco Capitán-designed Short For Magazine Issue 004 here.