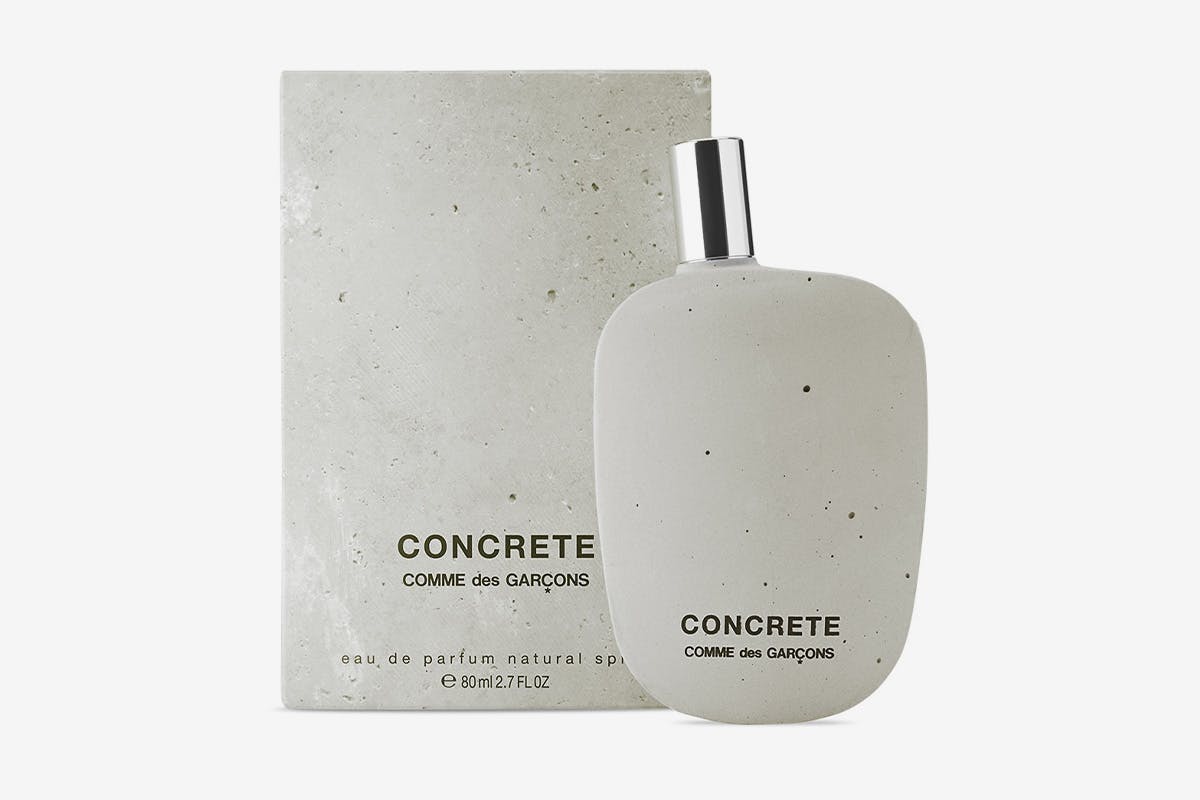 COMME des GARÇONS has been a perennial name in the top echelons of fashion since it was founded in 1969. Rei Kawakubo's signature blend of uniquely conceptual design with technicality and skill has remained the central pillar of the whole operation all the way through. This unflinching dedication to the COMME des GARÇONS way extends through the label's clothing and sneaker collaborations, all the way to the COMME des GARÇONS perfume range.
It's safe to say that COMME des GARÇONS perfume is some of the most experimental, original perfume out there. Since it was born in 1994, the line of fragrances has looked to raw ingredients from around the globe to form its highly unusual blends.
Some of the scents are, as you might expect, divisive. The thing is, their aim is not to please everybody but rather to delight the few that share Kawakubo's creative vision.
Finding your way through the COMME des GARÇONS perfume offering can be tricky, though, because you're unlikely to find anything very familiar. To help out, we've put together a selection of COMME des GARÇONS perfume that defines the line.
Shop the best COMME des GARÇONS perfume below.
Amazingreen Eau de Parfum
If you needed any proof of COMME des GARÇONS leftfield scent choices, Amazingreen is it. Founded on a base of gunpowder, this scent is elevated by wild hits of green pepper, palm tree, and hazelnut. Created by Jean-Christophe Hérault, Amazingreen has been one of the brand's most popular scents since 2012.
Play Black Eau de Toilette
Any COMME des GARÇONS pieces marked with the PLAY heart are likely to be at the more accessible end of the Japanese label's spectrum. That not only goes for Converse Chuck Taylors, but also the Play Black Eau de Toilette. This spicy, woody scent makes less of an impact than most COMME des GARÇONS perfumes, which makes it a sensible everyday scent. That's not to say it doesn't have depth, though. Birch tar and tree moss form the base notes, while black pepper, red pepper, and pepperwood round out the woody scent.
White Eau de Toilette
In keeping with its white bottle, White is one of the lightest scents available from COMME des GARÇONS. Defined by white flowers such as lily of the valley and white may rose, it's a floral affair that gets its rich heart from a vetiver and sandalwood base.
Concrete Eau de Parfum
Arguably the best physical bottle on the market, Concrete is clearly all about free thinking. Described by COMME des GARÇONS as an "exploration of destruction, construction, and creation," there are a lot of divergent forces here. The destruction of sandalwood is rebuilt by the brightness of rose oxide before being mixed with the brand's signature spice blend. This is the kind of scent that starts conversations.
Wonderwood Eau de Parfum
Wonderwood is a personal favorite, and for anyone who loves a woody, deep scent, it's a no-brainer. This scent feels laid-back and sophisticated thanks to what CdG calls "a positive overdose of wood." Somalian Incense, Nutmeg, Cristalon, Cashmeran, Gaïac wood, and Cedarwood are just a handful of the woody forces at play here.
CDG 2 Eau de Parfum
One of the most notable things about CDG 2 is the number of discordant scents in there. For most brands, this would be a damning review, but somehow COMME des GARÇONS just makes it work. Magnolia and new aldehydes sit alongside notes of patchouli and vetiver for a deep yet lively finish.
Want to keep browsing? Head to the Highsnobiety Shop for more products that we love. Highsnobiety has affiliate marketing partnerships, which means we may receive a commission from your purchase.