Most people remember their first pair of Converse sneakers. Some might remember being dressed in a pair before they could walk. For others, they were a coming-of-age purchase that helped define their new angst-driven teenage identity. But whatever the time or reason, chances are it was the "golden child," Converse's Chuck Taylor All Star that introduced them to the iconic American brand. And while Chucks are undeniably one of the greatest and most influential sneakers of all time, over here at Highsnobiety, we like to celebrate the underdogs, the antiheroes, and the rebels — where would streetwear be without them? — and nothing fits the bill quite like the Converse One Star.
Channeling the independent One Star mentality, we explored London in search of real people to style the shoe in real places. Check out the images across the page to see how our London muses wore the shoe around their local hangout spots and read what they had to say about why the Converse One Star deserves more love. Like what you see? You can cop the featured shoes directly via some of the images.
Ever since first releasing in 1974, the One Star has been content being its humble self, allowing people to find it on their own terms. At a time when confidence in one's own taste is all that sets apart the cool from the uncool, the One Star says, "if you know, you know."
The One Star is hot, it brings an iconic aesthetic, and the style leaves a mark on youth culture.

Nubiya
Today, our choices are often dictated by algorithms and five-star reviews but it's those that choose to define themselves and their own preferences that win out. Screw the one-star Google rating, that local chicken shop was always open when you needed it at 4 a.m., your mates were always waiting in that bar when you'd had a terrible day, and countless plans were formulated at that park.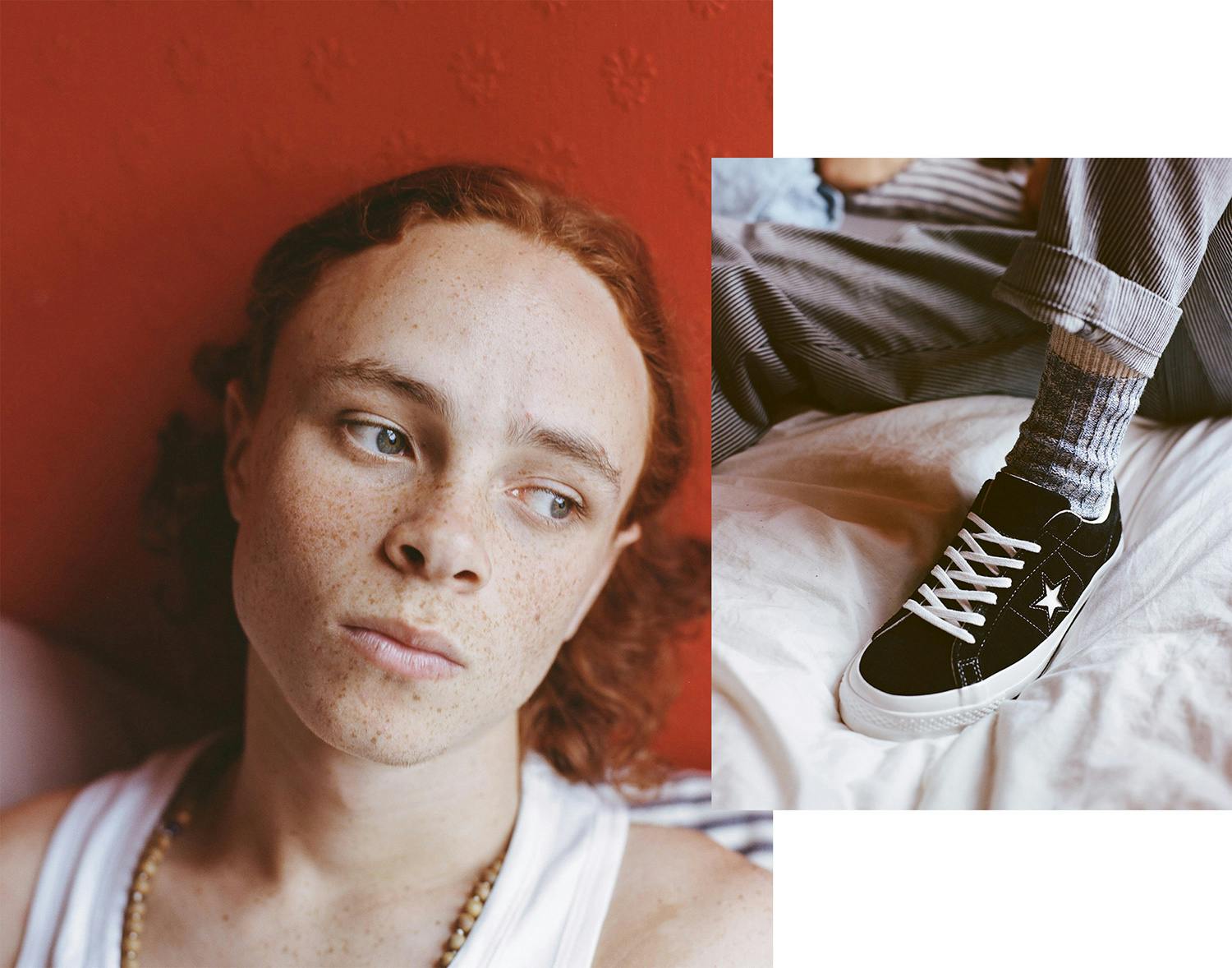 The Converse One Star maintains its subversive appeal because its low-key design is effortlessly cool despite what's rated five stars at present. It's always a welcomed deviation from the zeitgeist just like you and your mates' underappreciated hangouts. The One Star has never tried to keep up with sports trends or style trends, and it's timeless as a result.
The One Star can be described in two words: simple and diverse

Edgar
From sidewalks to corner store stoops and local food haunts, the One Star doesn't need a grand stage or a professional stylist, it's distinct thanks to its modesty and its ability to stand out by being true to itself. When overburdened with choice, simplicity is often the answer and few sneakers achieve subtle greatness like the One Star.
It wasn't made cool by design or trend-chasing, rather it carved its own path and found its own unique audience. In many ways, the shoe appeals to those with similar character and values, vanguards creating their own worlds by championing what they love regardless of what they're told is correct.
Its comfort and easiness make it a 5-star shoe. It pretty much fits with any look.

Daisy
Cop the Converse One Star online and in store now. Stay tuned for all the latest One Star announcements including drops and collaborations right here.