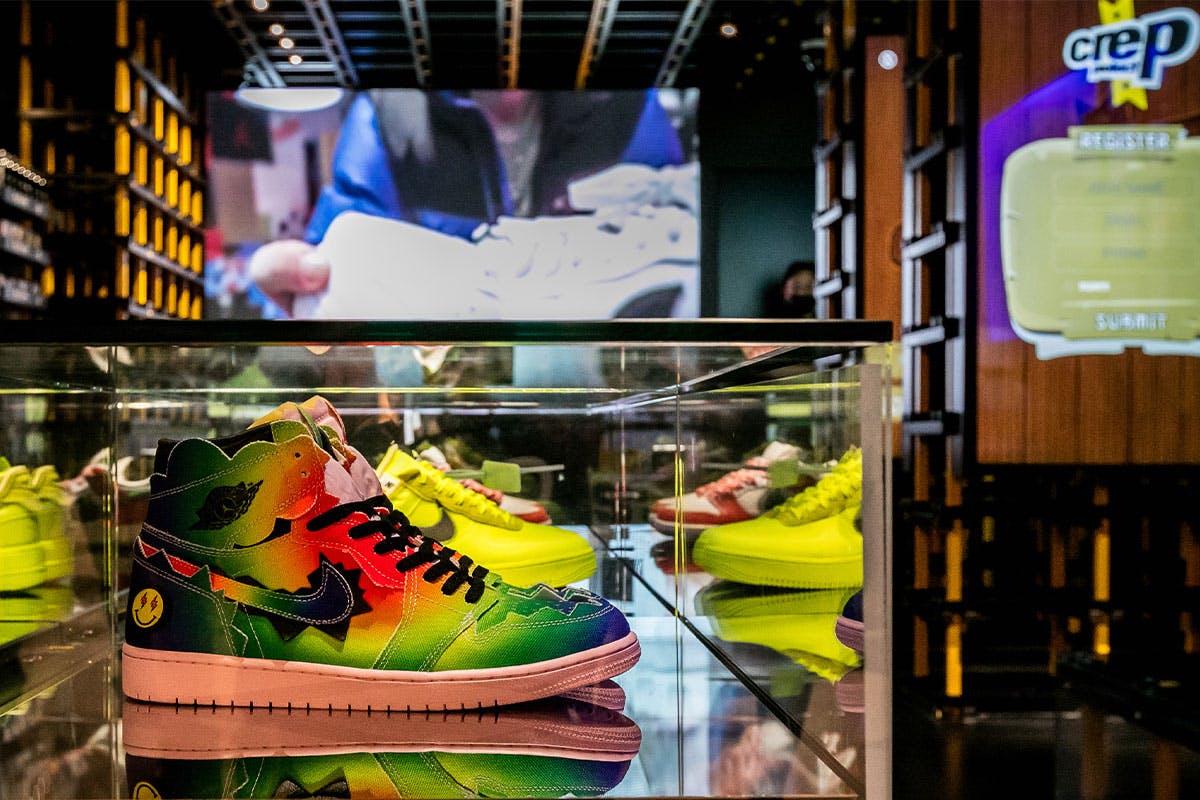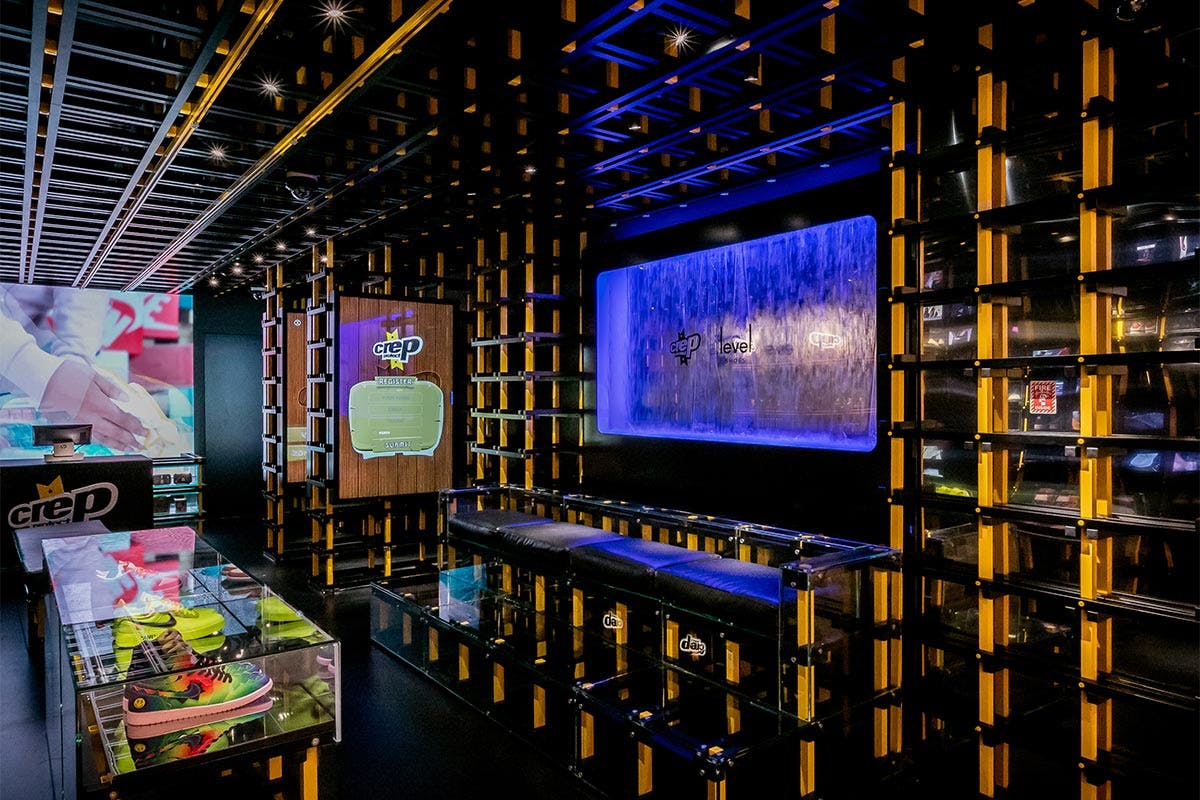 From its iconic Protector spray and cleaning kits to sneaker shields and even face masks, Crep Protect has been doing the most over the past nine years to make sure that safety and cleanliness are the core concept of its diverse product range. The next big step from Crep Protect doesn't come in the form of a product, but rather something much larger and more legendary.
Today, the innovative shoe care brand brings an immersive retail experience to sneaker aficionados by opening its first store in the world's biggest shopping center, The Dubai Mall. Taking its next step in the ever-expanding empire of shoe care and consumer interaction, Crep Protect will be bridging the gap between sneaker culture and the traditional retail experience with exciting in-store activations that are guaranteed to have sneakerheads queueing up at Level Shoes within the mall from the get-go.
The futuristic store design is courtesy of architectural and interior experts External Reference who also conceived the design for PresentedBy, the premium sneaker and streetwear consignment store located next door. The Crep Protect store merges the brand's DNA with elements that truly engage customers and enhance their overall experience. The pioneering new store is home to the signature Crep Protect waterfall which undoubtedly provides a ground-breaking and refreshing backdrop for social media content, furthering exposure for the store's arrival.
In-store touch screens allow fans to play Sneaker Ninja, the popular brand game that allows one to compete for the most coveted sneaker drops, whilst decadent glass display cases house some of the most sought-after sneaker releases to date. If this isn't enough to have sneaker admirers drooling for more, the inventive consumer experience continues with the first-ever Sneaker Crate Screen Wall – an interactive visual installation that will see screens fitted inside the Crep Protect Sneaker Crates showcasing the latest sneaker and product content. At the opening today, Team Crep, the brand's dedicated and tailored members of staff are on hand to give you a grand tour and get you signed up to receive all the latest info on upcoming events and activations.
The full range of Crep Protect products will be available to buy in-store, including the iconic Protector Spray, Cure Cleaning Kit, and sneaker cleaning Wipes, as well as new creations to the range including Crep Protect Face Coverings and Sneaker Shields. Expanding on its unflinching desire to disrupt and innovate, the Crep Protect store really ticks all the boxes.