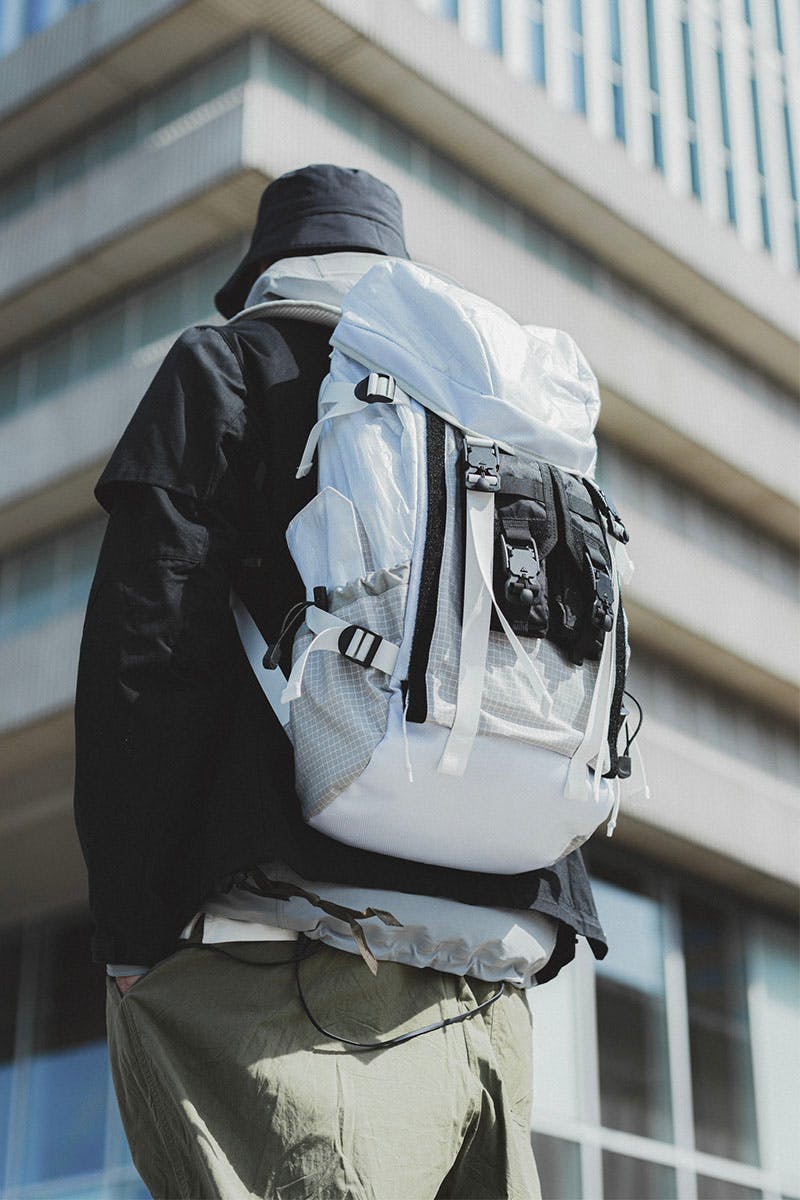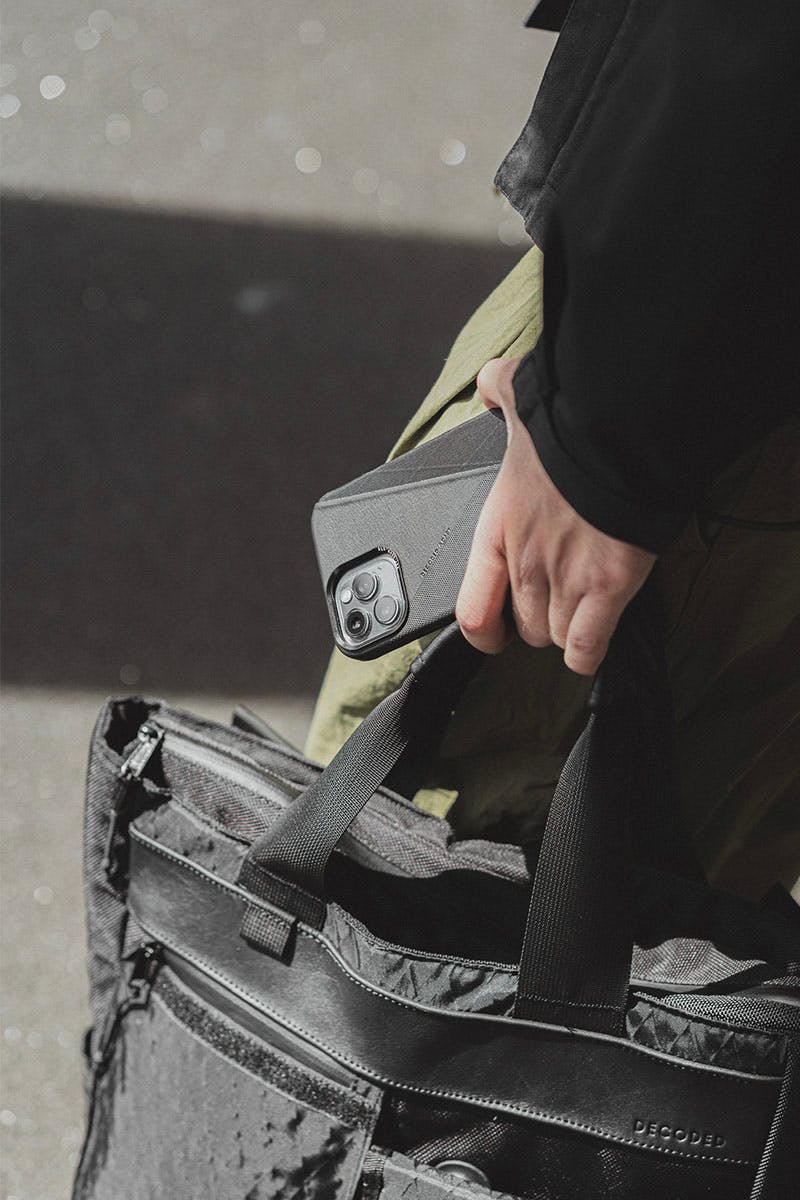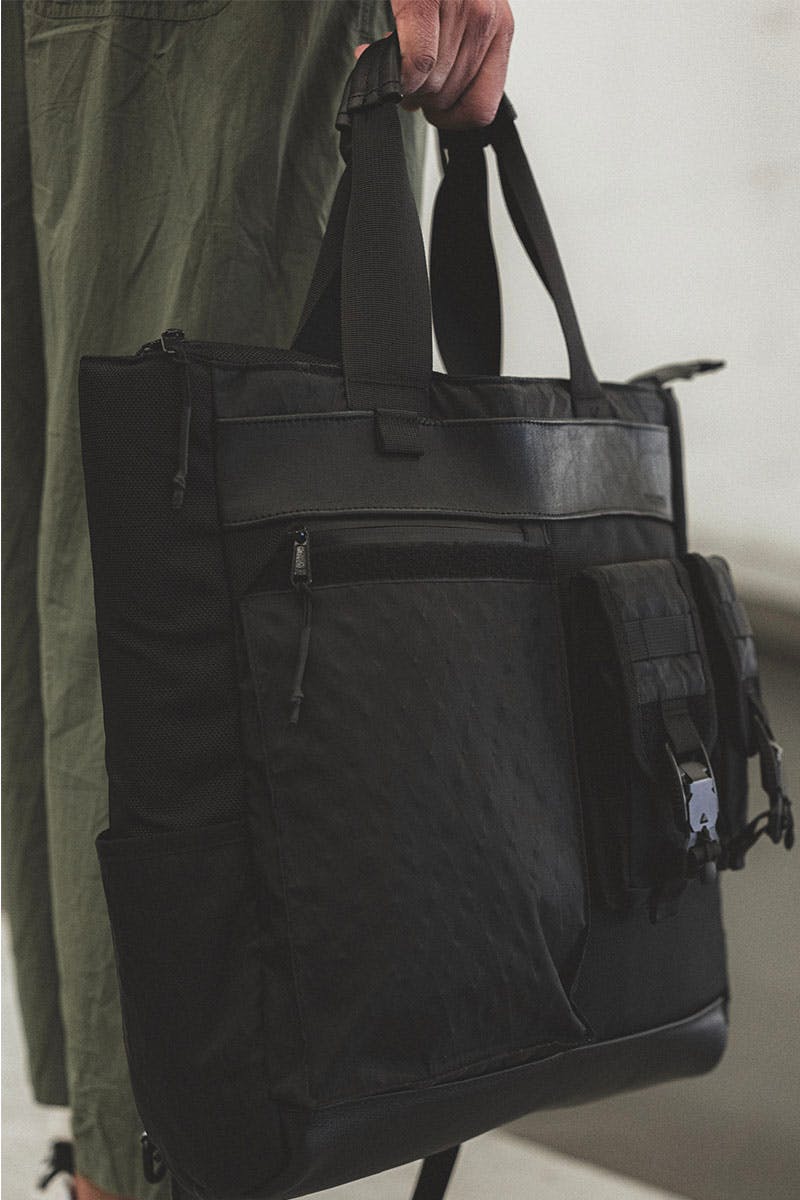 When it comes to protective cases for all of your favorite pieces of Apple tech, DECODED has you covered – and with the addition of its new A_DAPT modular bag collection, its accessory game is leveling up.
Lifestyle tech accessories are an absolute essential. No one likes a cracked screen, a shattered glass back, or a chipped and scratch charging case. We've all been there – screen death with no insurance, it's never cute, and it's always stressful.
Luckily, we've reached a point at which we're spoilt for choice when it comes to protecting our gadgets. With brands like Casetify collaborating with a frequency that could easily challenge Supreme for the crown, cases have become just as desirable as the devices they protect.
DECODED's efforts in the world of lifestyle tech accessories have focused on materials and utility, from premium full-grain leather to the RE_CODED line using recycled Nike Grind material.
Its latest collection is all about adaptability through modular design (the title, A_DAPT, being a clue), but this time for a range of bags designed with a focus on quality, function, comfort, and durability.
The first of the two products, the DEPLOY_BP v.1 backpack, finds function in an expandable shape which allows for 25L of space to become 30, with smart compartments allowing for easy organization and fast access on the fly.
For the tote bag lovers of the world, the ALIGN_TB v.1 features a sling system and quick-release buckle that allows for easy transitioning between hand-held and shoulder-mounted carry.
Each of the two silhouettes can be mounted with compaction pockets via Fidlock snaps, allowing the expansion of your carry capabilities depending on your travel needs.
DECODED's A_DAPT bag collection is available to shop online now.