Design Miami – launching today and running until December 6 – is one of the world's premium design exhibitions. The fair is comparable to Art Miami Basel, which was postponed this year.
The event shines a light on the latest developments in the world of design, combining 21st century furniture, lighting, and objets d'art with a wide range of cultural programming and special events.
Design Miami co-founder Craig Robins tells Highsnobiety: "This year, we are launching a new concept – Design Miami/ Podium. It's a curated selling exhibition with almost 200 works, all of which will be available online as well. The range of material is really extraordinary. I am also excited to see experiential concepts such as the Harmony Korine Pop-Up, the 4WORTHDoing show and Space Tomorrow. We also have a couple of launches with global brands and creatives which will be announced on the day - so watch this space!"
As Robins mentions, this year's event has attracted noted image-makers, creatives, and designers from various adjacent industries. These include film director and photographer Harmony Korine (Gummo, Spring Breakers) and Virgil Abloh.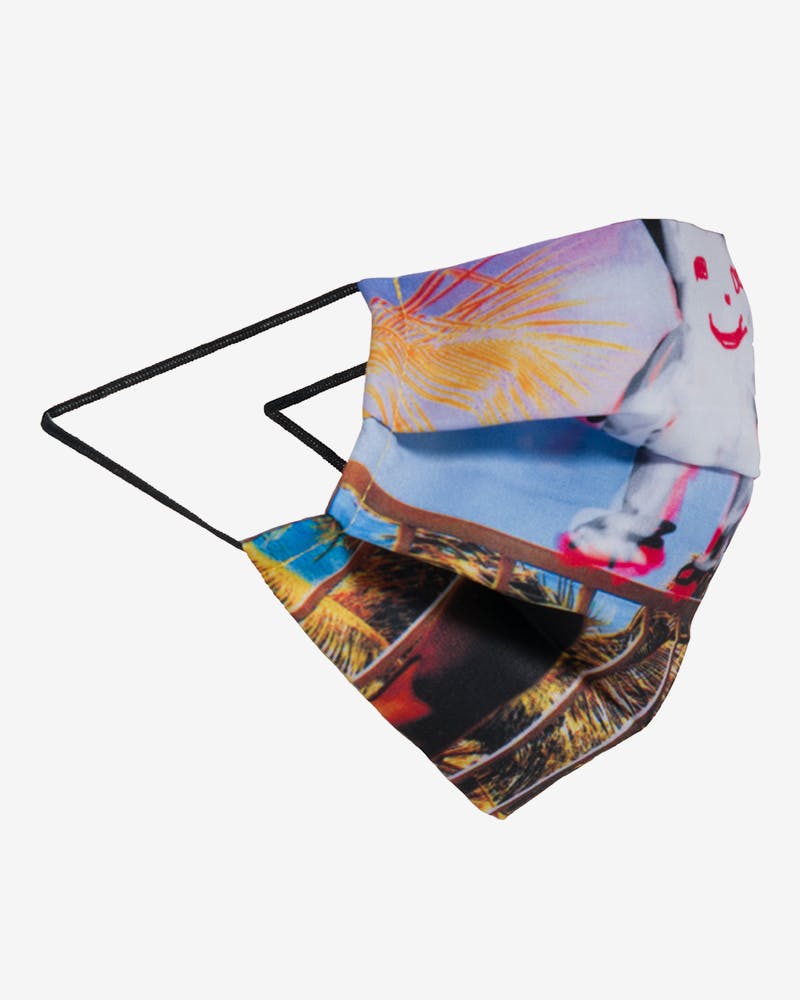 Korine has contributed four designs to the Karolina Kurkova x Billie Blooms #MasksForAll initiative, which will produce sustainable, locally-produced face masks for a month-long pop up in the Miami Design District, as well as hosting a digital Storefront on Basic.Space. Proceeds from the masks will be donated to the Martin Luther King Economic Development Fund, which has been serving the Liberty City Community in Miami since 1973.
Speaking to Highsnobiety, Korine explained his new mask design: "It is this 'young twitchy' character and for some reason he's always hyped up. I really hope he mellows out soon. I actually painted him while wearing someone else's reading glasses and I think that's why he came out so magnified!"
Elsewhere, 4WORTHDoing has brought over 50 artists together for the "Our Lives in T-Shirts" exhibition, with each using the humble garment as a canvas for expression. Stationed in the Moore Atrium and directed by artist Emmet Moore, the exhibition includes contributions from Abloh, Heron Preston, Lucien Smith, Nate Lowman, Shawn Crawford, Wacko Maria, Cat Power, and local artists such as LunchMoney Lewis and Andrew skate shop.
Exhibition-goers can purchase graphics from the exhibition as a T-shirt screenprint. Proceeds will support the Village (Free)dge, a Roots Collective-affiliated community program that provides food to underserved neighborhoods in Miami.
For more information, head to Design Miami.