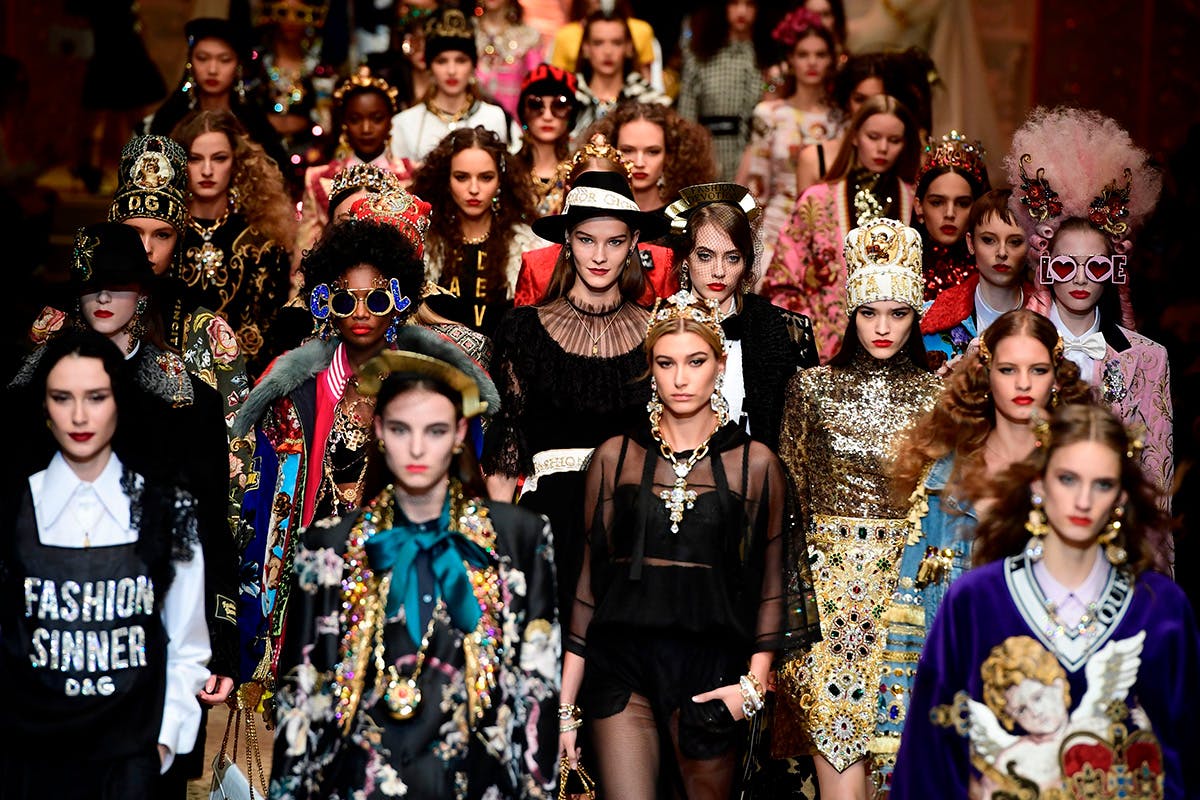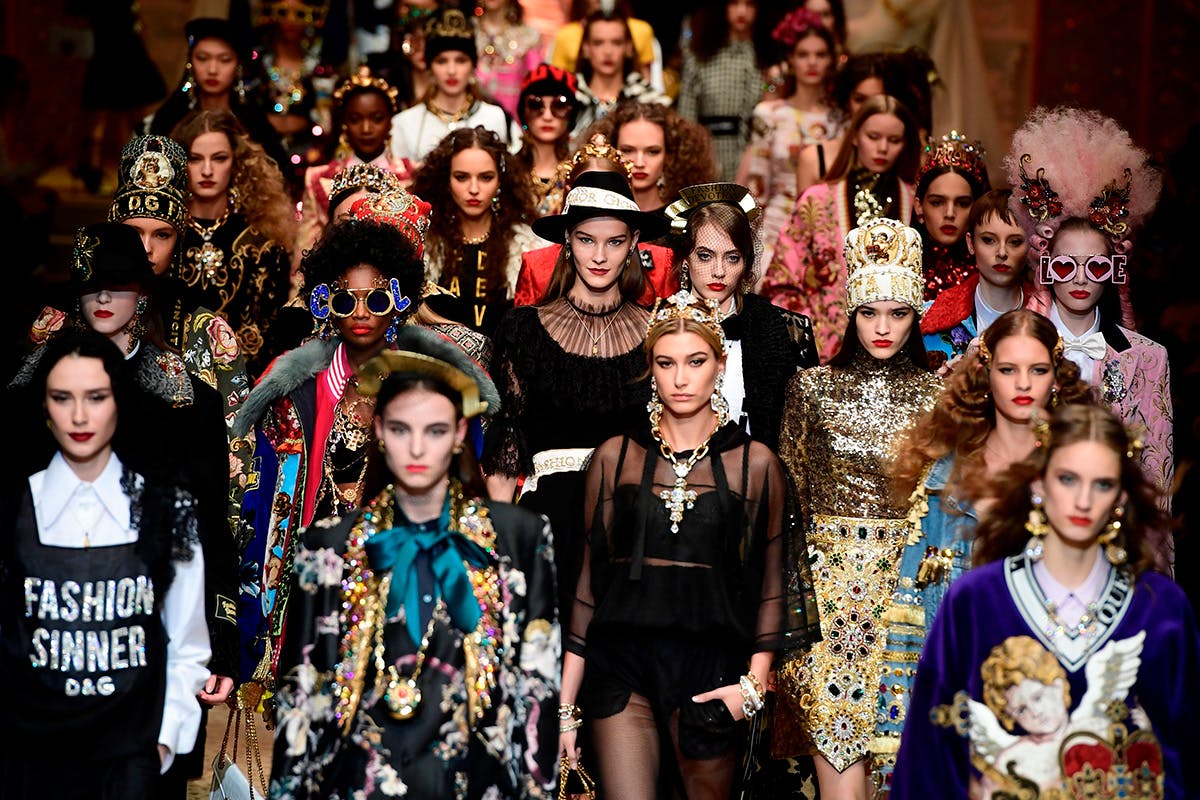 After canceling its "Great Fashion Show" in Shanghai and being dropped by retailers following accusations of racism, Dolce & Gabbana has released an apology video, first posted to Chinese social media site Weibo, which you view below.
The controversy started when the Italian label posted a trio of videos on Instagram and Chinese social media platform Weibo titled "Eating With Chopsticks" (see below), which showed a model attempting to eat Italian food with chopsticks. The videos have since been deleted.
The comments in response to the clips were littered with outraged Chinese followers. "It's almost 2019 now, I don't understand why a huge brand will still have the stereotype and make fun of it," said one user.
"I am really happy Chinese people are standing up to the discrimination and as money is what these brands want the most from us, we should choose wisely who we give our money to!" said another.
Yesterday, Bloomberg reported that Chinese online retailers Yangmatou and Kaola had removed D&G products from their sites, while search results for the brand on JD.com and Alibaba's Tmall came up empty. The South China Morning Post reported that retailers Xiaohongshu and Secco had also dropped D&G.
According to WWD, YOOX NET-A-PORTER GROUP announced it would be taking the brand off its platforms, making it the first international retailer to drop the label.
The initial outcry was worsened after derogatory comments about China and Chinese commentators were posted on Stefano Gabbana and Dolce & Gabbana's official Instagram accounts. The brand claimed both accounts were hacked and that an investigation into how it had happened was underway.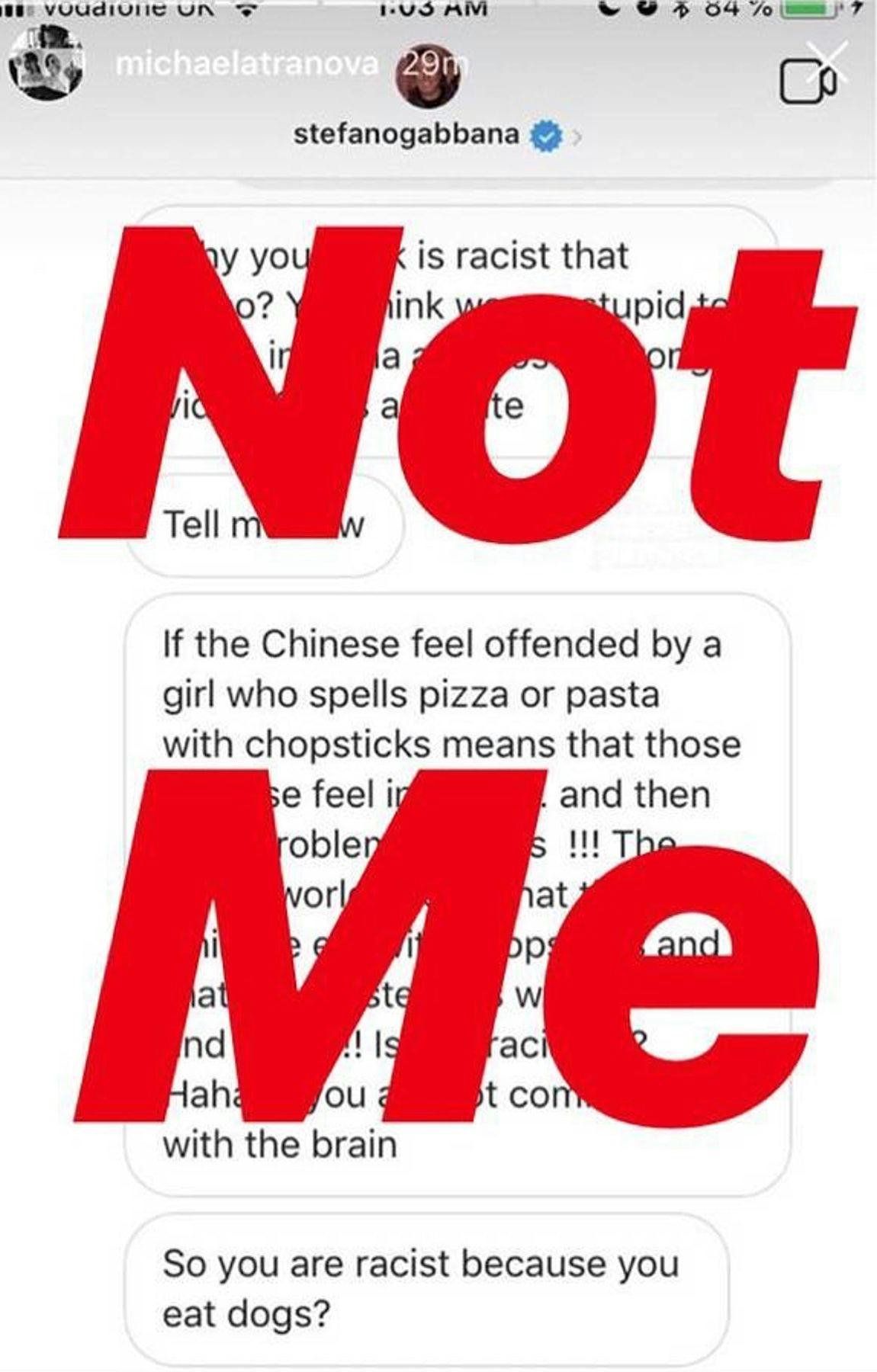 Screenshots of the comments were shared on social media, along with the hashtag #BoycottDolce. According to The Business of Fashion, guests were informed that the "Great Fashion Show" had been canceled, with unconfirmed reports circulating that the brand was forced to scrap the show by local authorities
This isn't the first time Dolce & Gabbana has courted controversy. Its #DGLoves China campaign was called out last year for depicting Beijing in a way Chinese netizens believed appeared backward and poor. Diet Prada also previously accused Dolce & Gabbana of plagiarizing its work and Miley Cyrus questioned the brand's political stance.
One member of Diet Prada published a post this morning summarizing the events and how Western attitudes to Chinese culture affect them personally, adding the final takeaway: "Respect the consumers of the markets you want to profit from. You are not bestowing them a gift with… you're taking their money. See people as something more than just a line on the annual revenue reports."
In other news, Virgil Abloh pulls inspiration from unfinished concepts for OFF-WHITE Pre-Fall 2019.