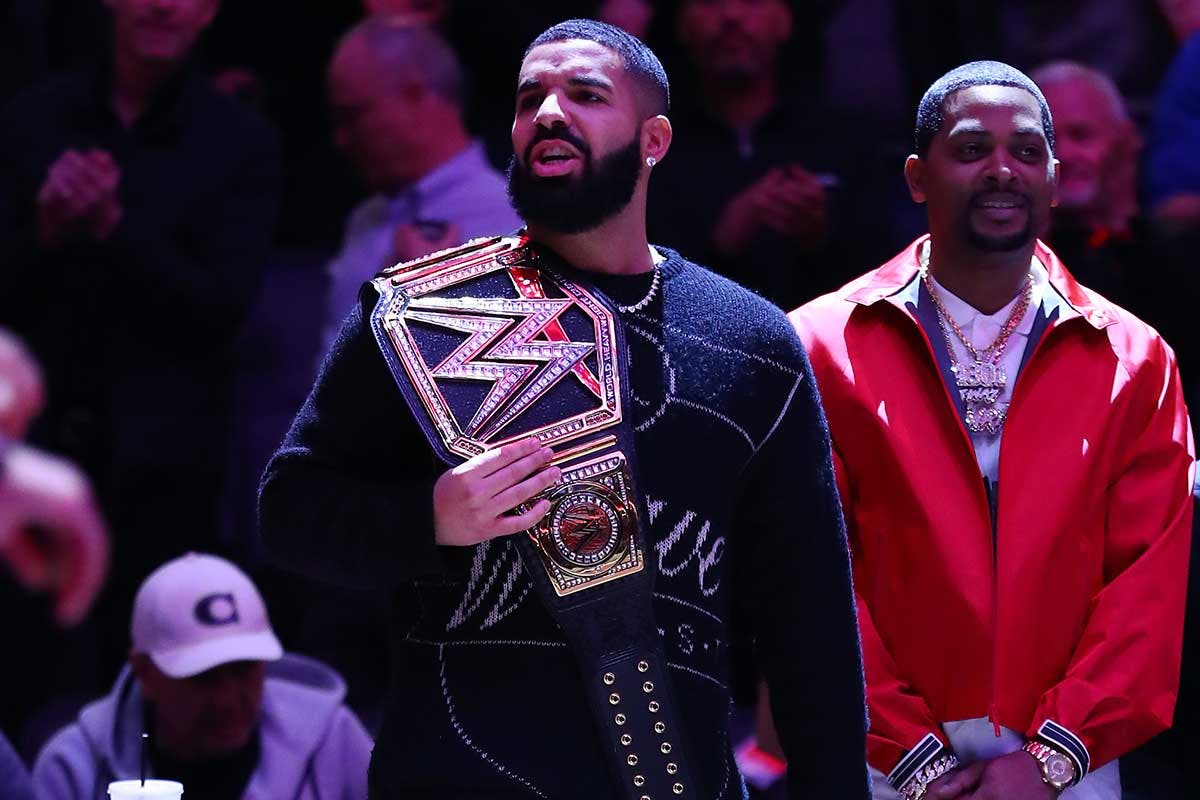 The Milwaukee Bucks headed to Canada to take on the Toronto Raptors yesterday. Drake, the Raptors' global ambassador, was sitting courtside as usual. This time, however (in a peak Drake move) he walked in wearing two WWE belts to troll the Bucks.
Though the Bucks are currently the top team in the Eastern Conference, Drake was there to remind them that "the champions are here." As NBA fans will recall, the Toronto Raptors won the NBA Championship last year and defeated the Bucks at the Playoffs.
Some fans online think Drake's stunt was a dig aimed specifically at Bucks star Giannis Antetokounmpo. Recently, Antetokounmpo playfully attacked the Washington Wizard's mascot, G-Wiz, with a WWE belt.
Despite Drake's attempt to throw him off his game, Antetokounmpo dominated the court. He collected 19 points, 19 rebounds, eight assists, and three blocks, leading the Bucks to a 108-97 victory. Some even think the basketball star told Drake to "shut the fuck up" during the game. Watch below.