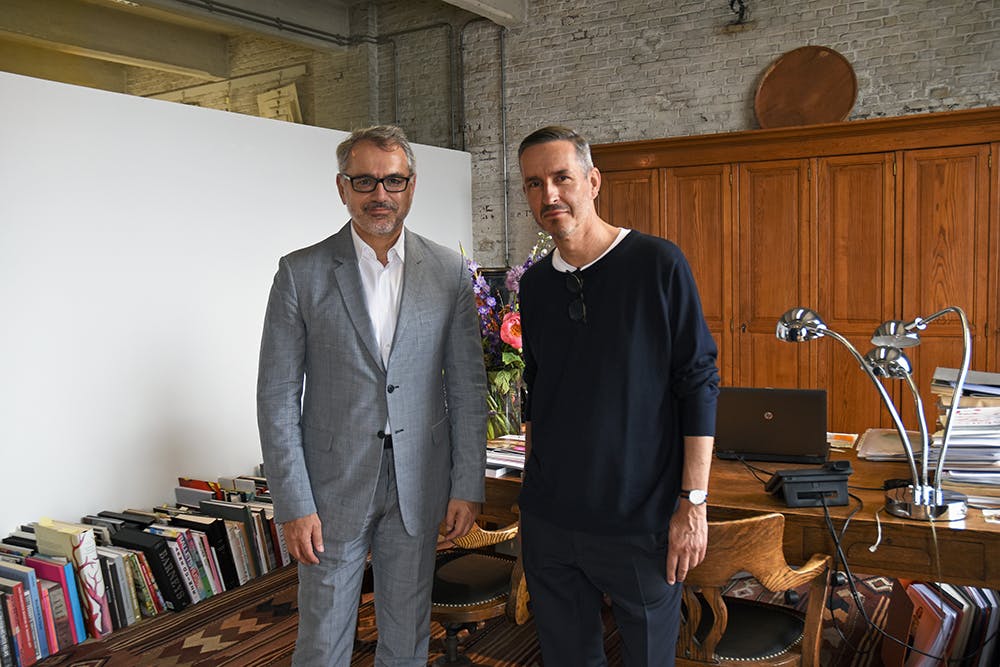 Independent designer fashion house Dries Van Noten has sold a majority stake to Barcelona-based fashion and fragrance company Puig. The Belgian fashion designer will remain a significant minority shareholder, while continuing his role as Chief Creative Officer and Chairman of the Board.
"We are beyond excited to partner with Dries Van Noten and his team. We look forward to further developing the Dries Van Noten label, a brand renowned for exceptional creativity," says Marc Puig, Puig Chairman and CEO. "As an independent house, Dries Van Noten has, over the years, built an exceptional reputation with its avant-garde fashion collections. Our entry today into the capital structure of Dries Van Noten proves yet again our strategic commitment to developing the Puig fashion business. Today we are proud to welcome Dries Van Noten to our fashion family, alongside Carolina Herrera, Jean Paul Gaultier, Nina Ricci and Paco Rabanne."
Van Noten then adds, "I am delighted that we are beginning the next chapter of the Dries Van Noten company and my work as designer alongside Puig, a team I have come to know and a company I have always greatly respected. I am looking forward to their commitment and support. I have been searching for a strong partner for the company which I have built for more than thirty years. I am especially happy that Antwerp and my team will remain at the company's heart and center. Our relationship with our customers is a cherished one and will only benefits from this enhanced vision. Together, we are now ready to realize our dreams."
In addition to Dries Van Noten, Puig owns stakes in Jean Paul Gaultier and Paco Rabanne, as well as licensing for Prada and COMME des GARÇONS.
Next up, here's how Craig Green accidentally became one of today's best menswear designers.