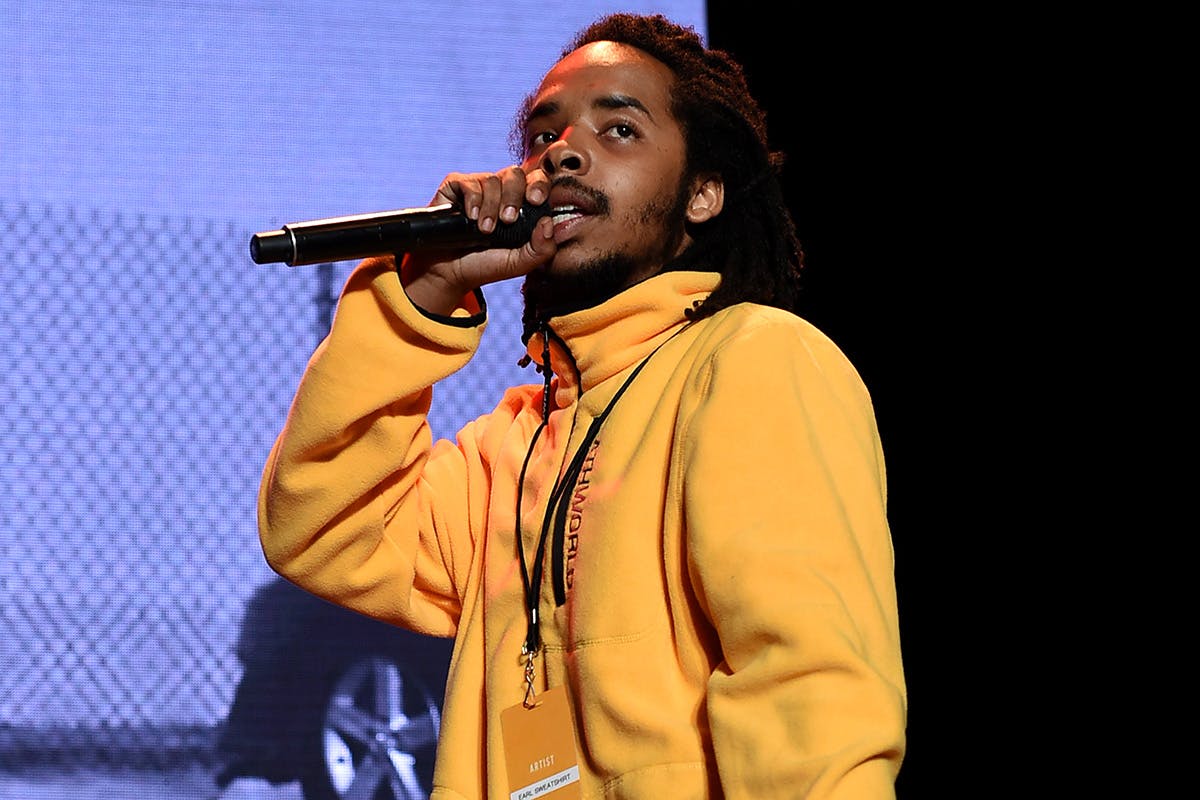 Fans of Earl Sweatshirt can look forward to new music coming very soon, as the California rapper announces a new project releasing tonight. Titled Feet of Clay, the compilation follows Earl's 2018 LP, Some Rap Songs.
Feet of Clay consists of seven songs, predominantly produced by Earl Sweatshirt. The project boasts additional production from Alchemist and Ovrkast, as well as features by Mach-Hommy and Mavi.
The title of the compilation is a reference to the Bible's book of Daniel. "FOC is a collection of observations and feelings recorded during the death throes of a crumbling empire," says Sweatshirt.
Coinciding with the release of Feet of Clay, Earl is hosting a celebratory pop-up event tonight in Los Angeles' downtown Arts District. He is also slated to drop a video for the song "East" tomorrow.
Feet of Clay releases tonight at 9 p.m. PST.
Feet of Clay Tracklist:
1. 74 2. EAST 3. MTOMB (produced by Alchemist) 4. OD 5. EL TORO COMBO MEAL (feat. Mavi) 6. TISKTISK/COOKIES 7. 4N (feat. Mach-Hommy)