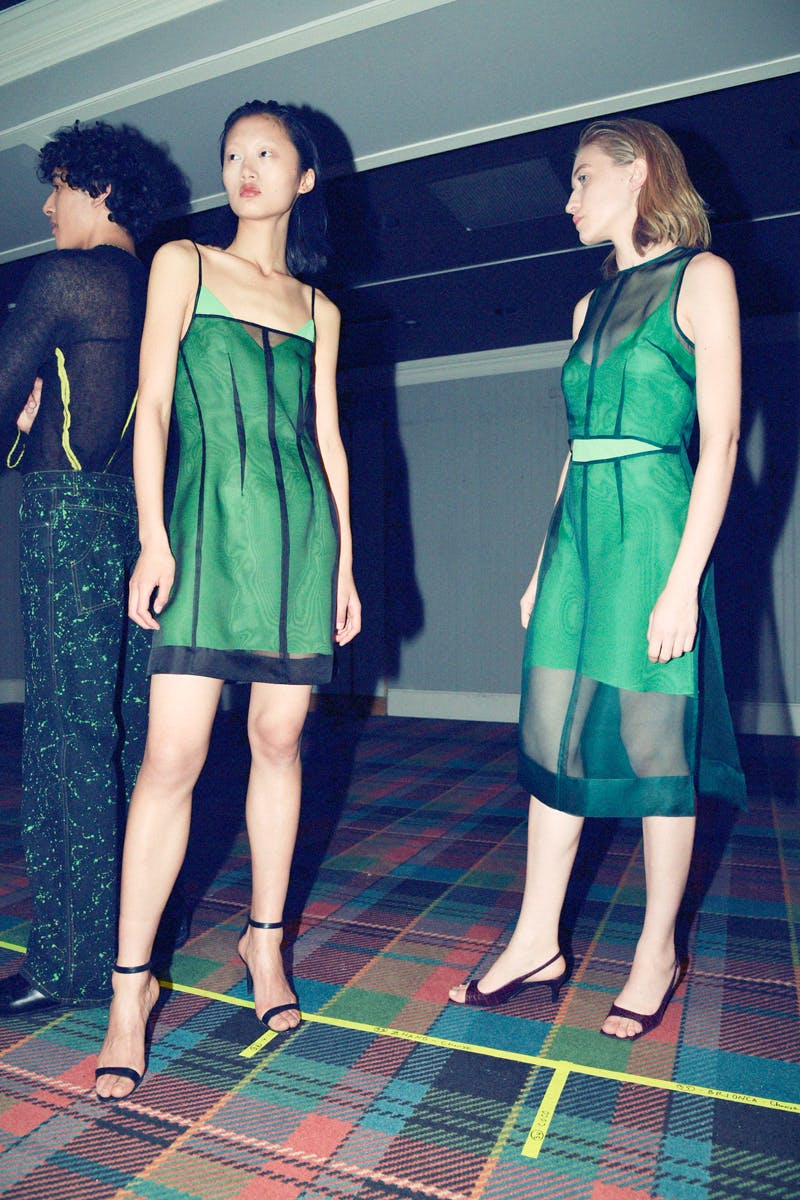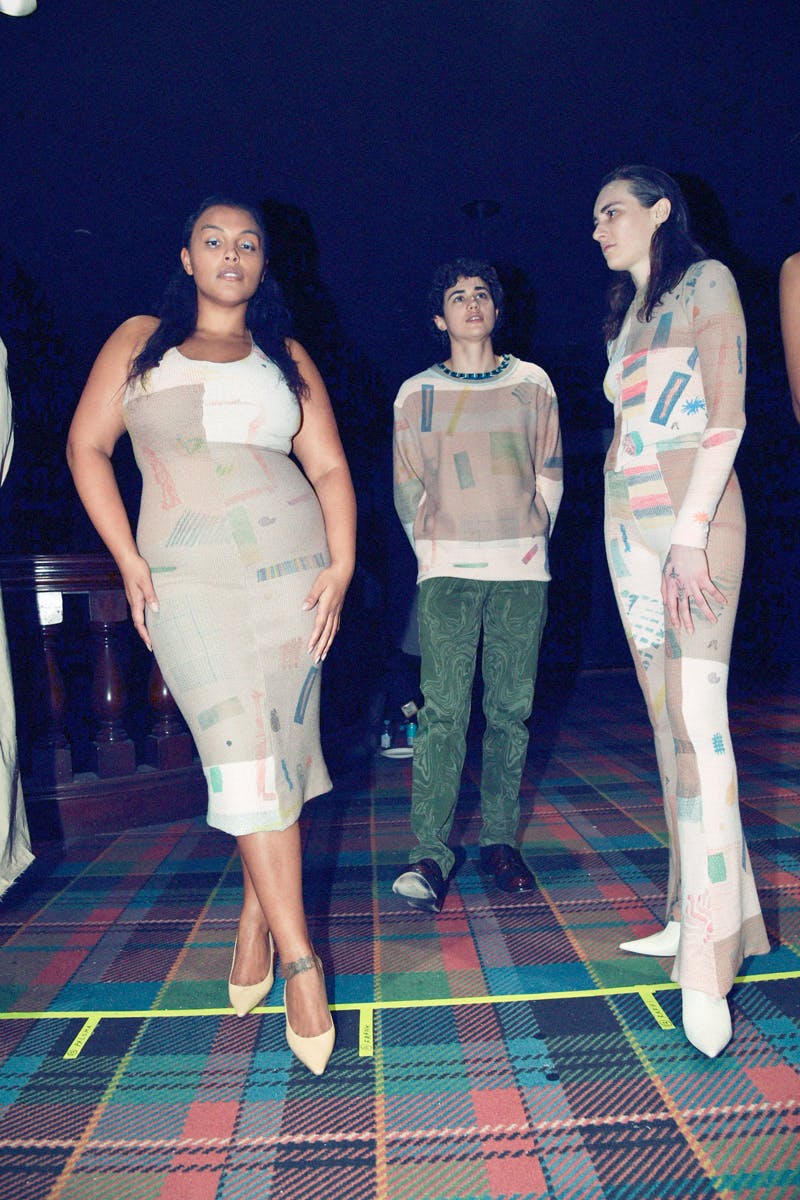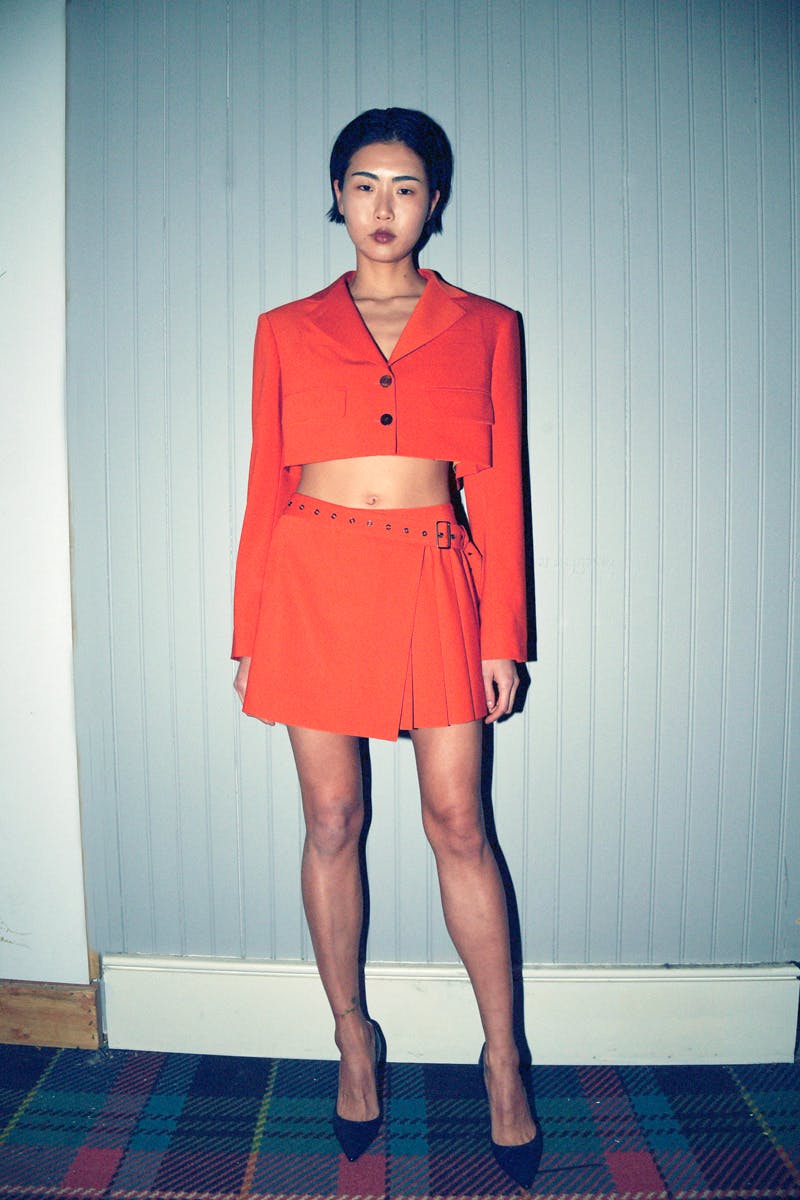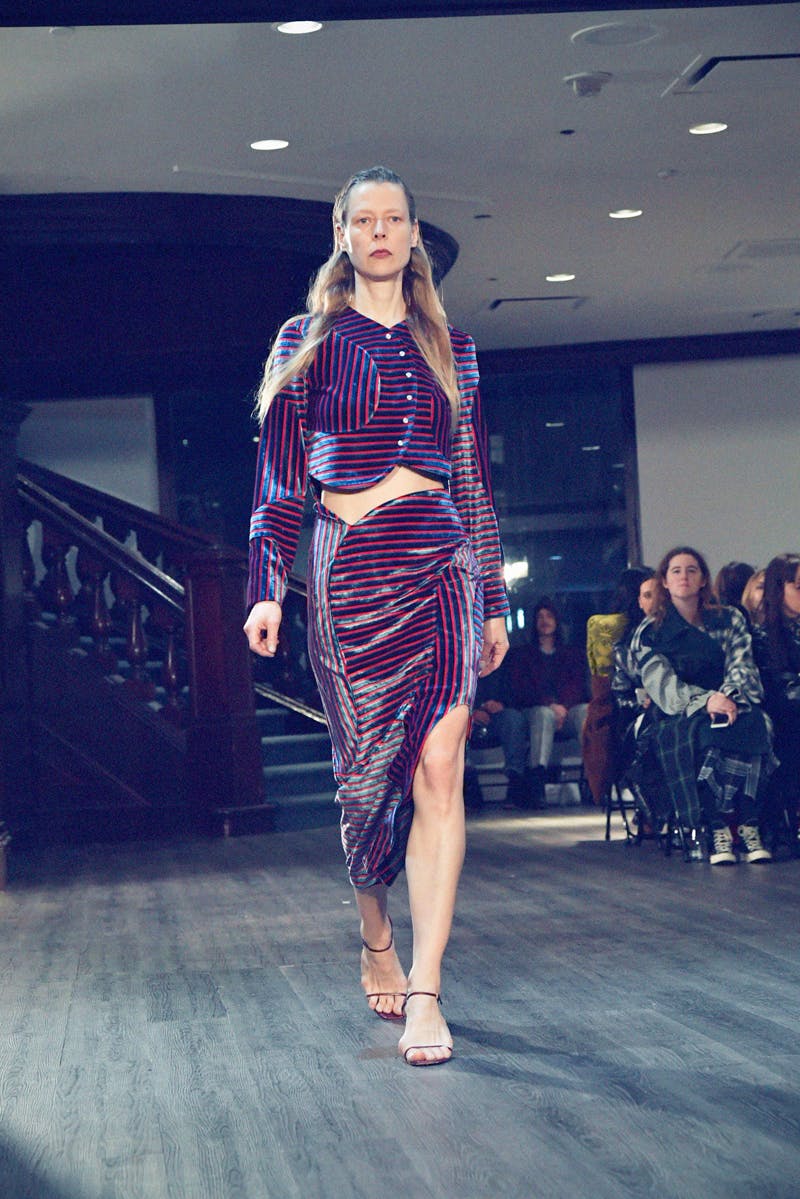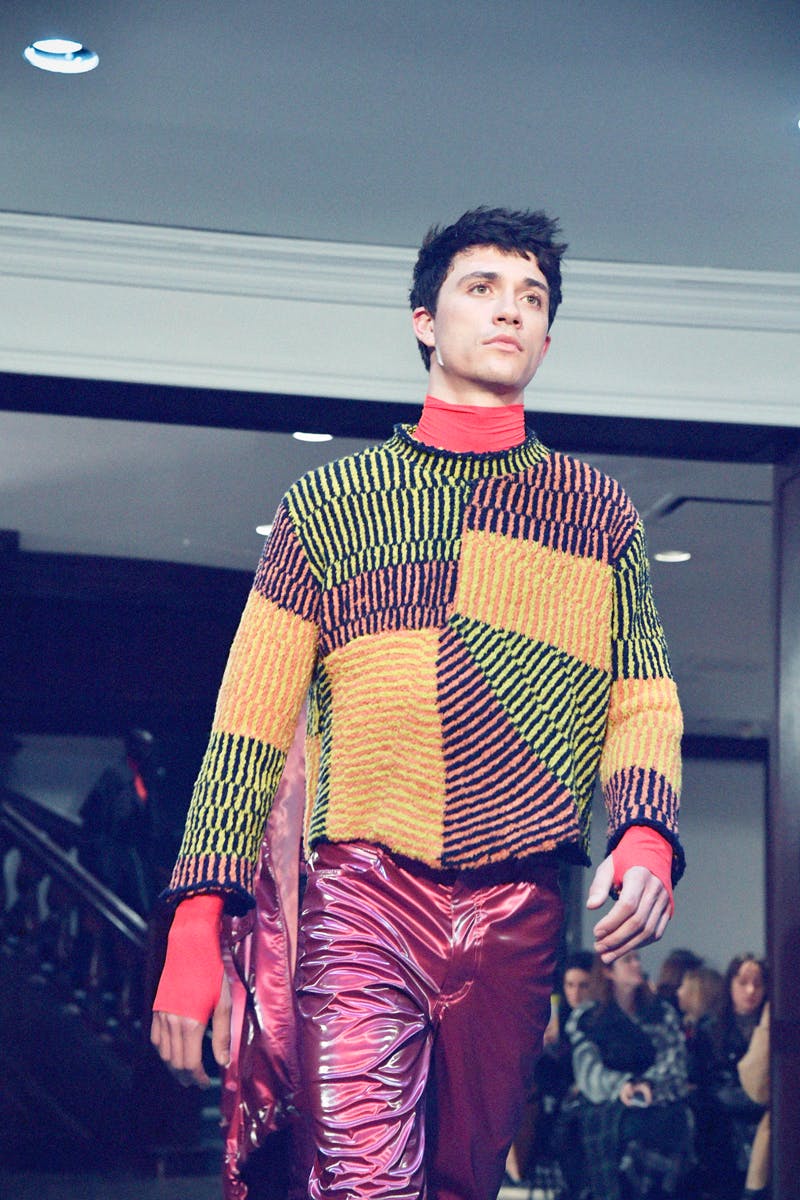 Eckhaus Latta Fall/Winter 2020. New York, NY. Editor's Notes Now in their 17th season, Mike Eckhaus and Zoe Latta—together the designers of Eckhaus Latta—showed an impressive progression for Fall/Winter 2020. The most noticeable evolution is an increased menswear offering. Now we get to see tailoring through their artsy, androgynous lens, and the result is an eclectic aesthetic that's sure to find a loyal audience.
In a nod to sustainability, show sponsor TheRealReal provided the footwear for the runway. Held inside what used to be an Abercrombie & Fitch store, the venue gave the collection a bit more resonance in that old-Americana meets new-Americana kind of way. Eckhaus Latta's always made really killer knitwear, so it wasn't surprising to see a slew of covetable sweaters in the latest collection.
However, the showstopping pieces have gotta be the oversized trenchcoats in canary yellow or stark black, as well as Eckhaus Latta's version of a corduroy suit—styled as separates in the show, but still possessing a neo-vintage appeal that you just know is gonna end up in a thousand tagged fit pics once the collection releases.
Highsnobiety Shopping List Orange Suit
This avant-garde take on tailoring (check the trousers!) was one of the key pieces from the collection.
Acid-Washed Denim Jacket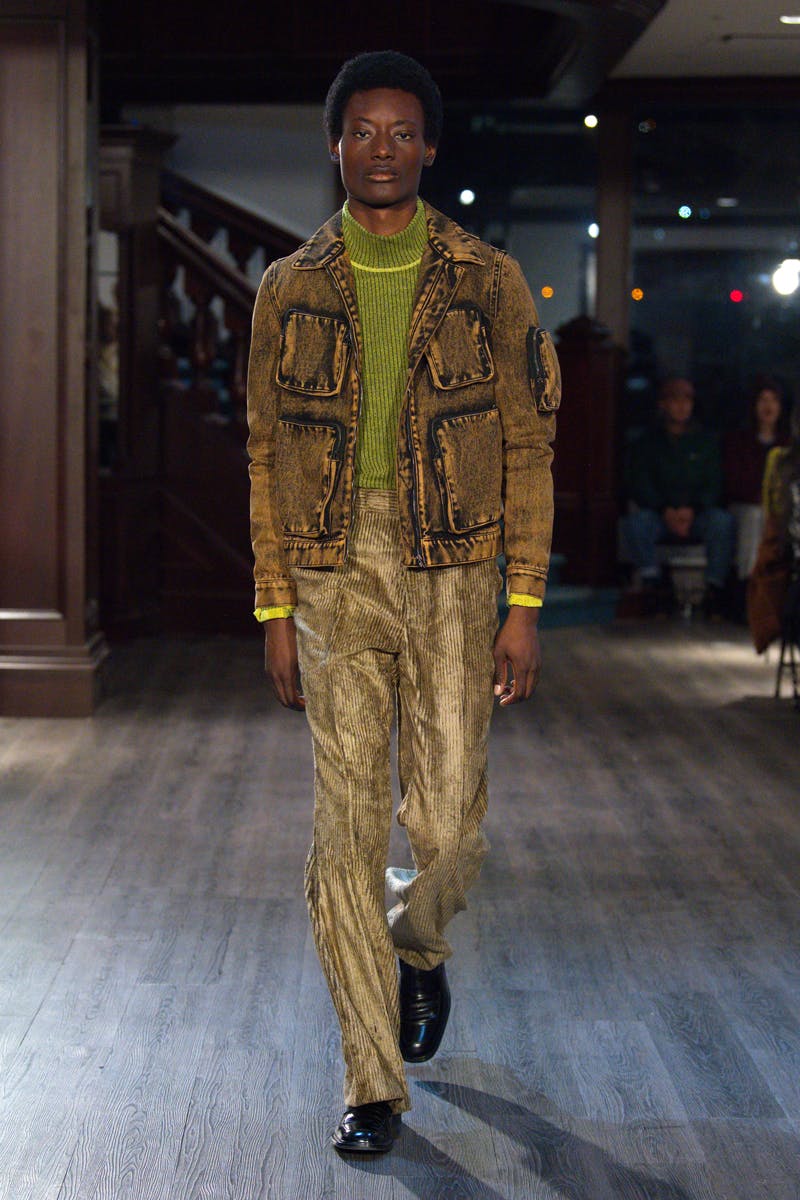 This whole look—from the corduroys to the turtleneck—is a slapper, but the acid-washed denim jacket takes workwear to the next level.
Knitted Patchwork Bucket Hat
Eckhaus Latta took their knitwear game up to 11 this season, and this bucket hat strikes the perfect balance between understated luxury and street-ready sportiness.
Canary Yellow Trenchcoat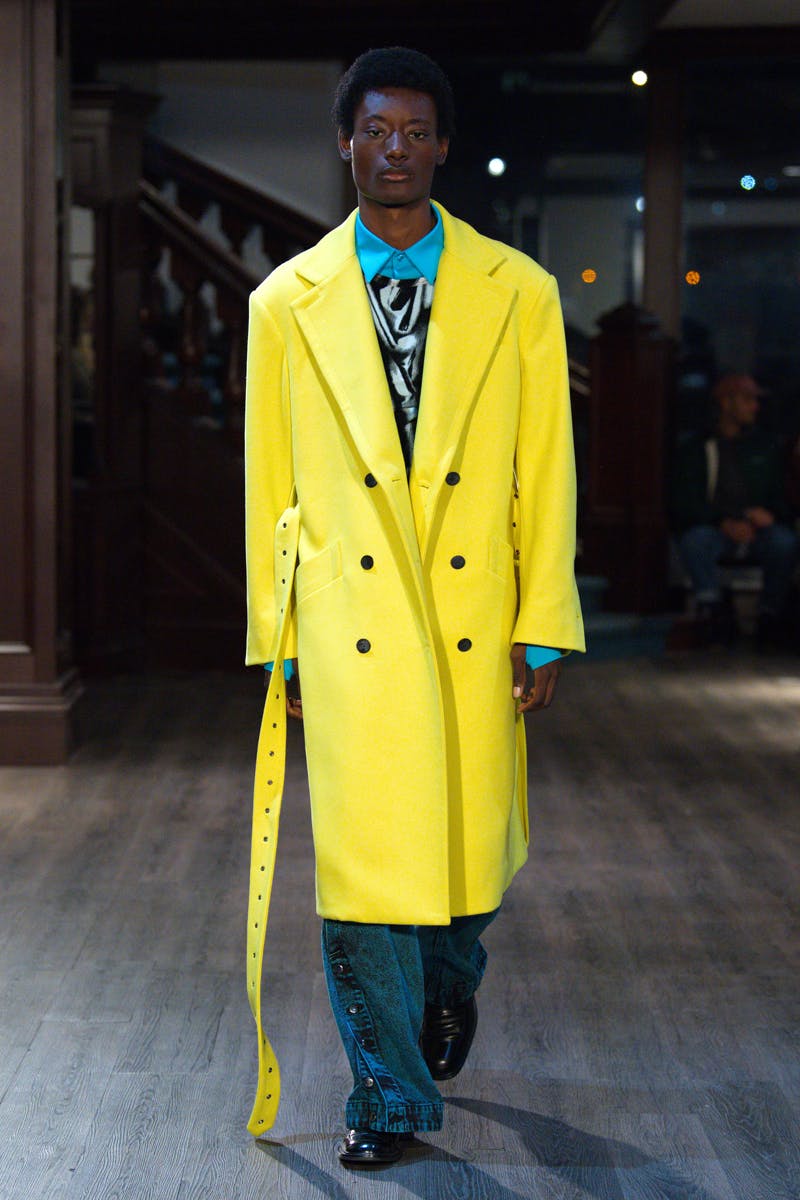 We hereby call this jacket the "Do You See This Coat?!" coat.
Corduroy Sportcoat
There's just something about the way Eckhaus Latta interprets corduroy that takes the material out of stuffy academic style and makes it look like the perfect vintage piece that's been waiting for you discover it.