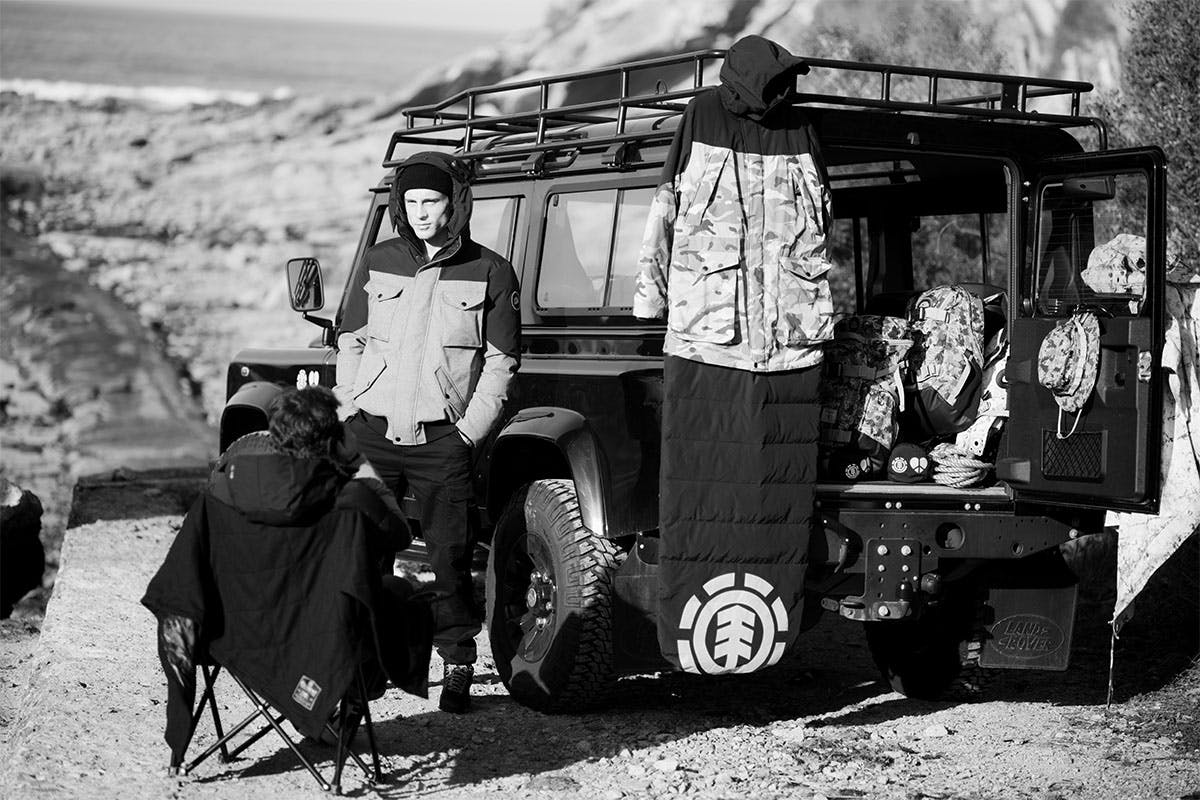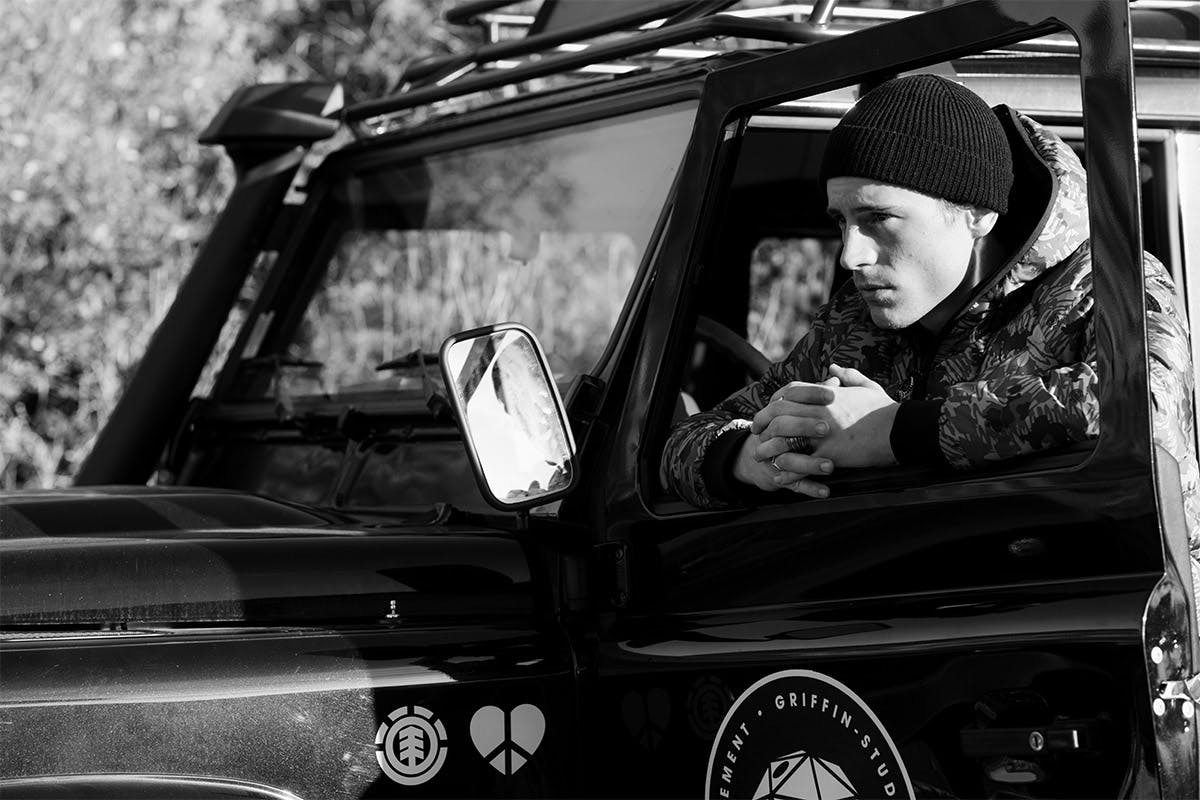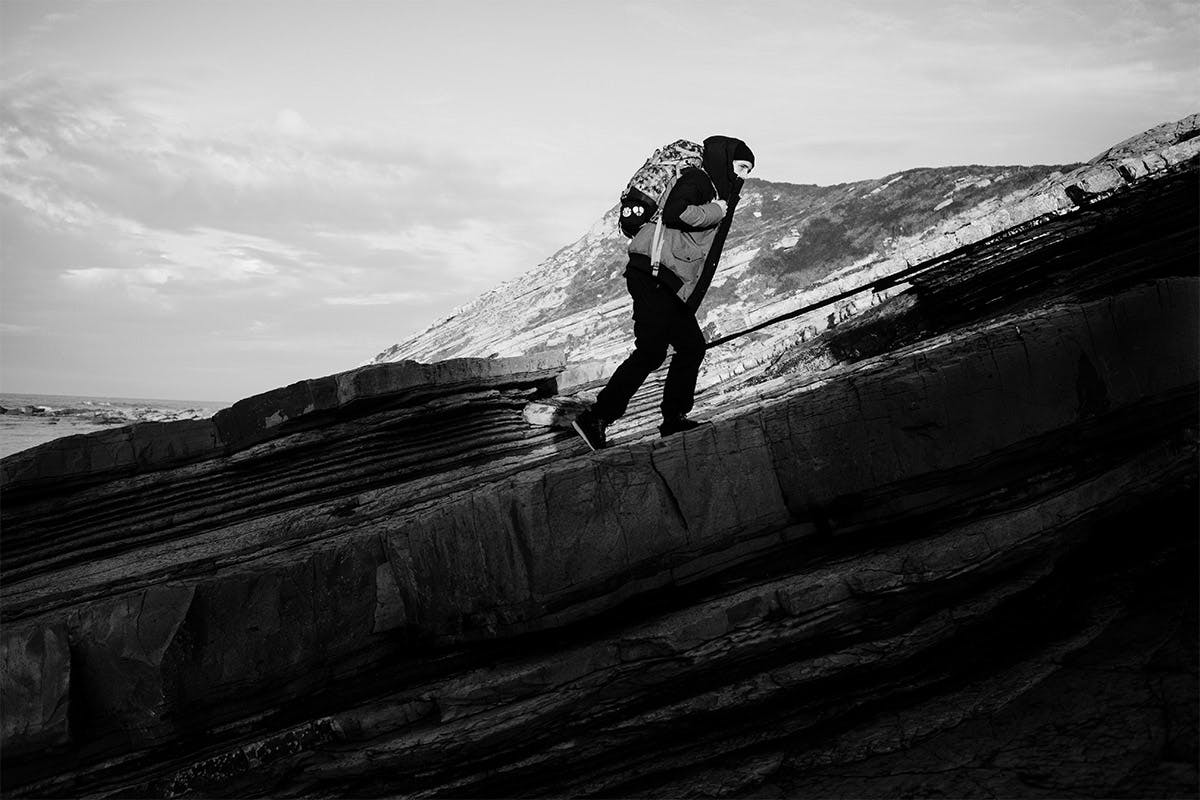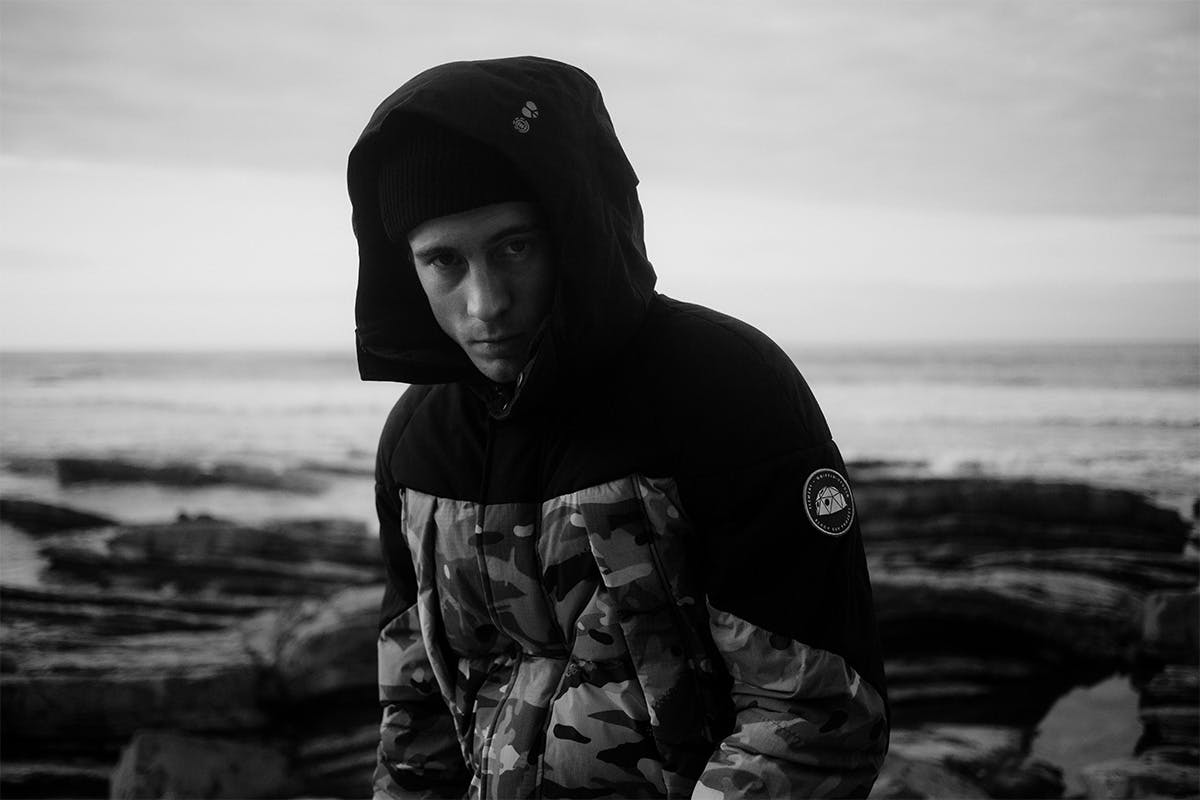 Often more concerned with getting smartphones wet in the rain or losing flat whites in the wind, urbanites struggle with unpredictable conditions. Savvy brands understand the need for innovative garments balancing function and form; bringing a fresh dynamic to the table, Element and Griffin Studio introduce a new collaborative collection for Fall 2016.
The Black Sky Project—an exclusive capsule collection created around technical jackets, utility bags, and footwear—emphasizes fabrics and ergonomics. As streetwear and outdoor gear continue to fuse, the collection represents the utilitarian direction taken by many fashion brands.
Versatility is key to this design style; the brands maintain functionality alongside an uncompromising aesthetic across four new jackets, re-interpreted backpacks and footwear styles. Particularly noteworthy, the Black Sky Sleeping Bag Coat is a heavy padded down coat with a zipped sleeping bag on the lower half.
The capsule uses "Authentech"—Element's authentic technology system— featuring semi-permeable membranes, lamination, and internal insulation. Jackets come in three different colors, and each includes varying features such as 10k lamination, 80% down and 20% feather filling, ergonomic sleeves, waterproof zippers, reflective details and inside woven labels.
Griffin Studio is a British brand combining sportswear, high fashion and military influences, focusing on quality finishes, craftsmanship, and creativity. Traits they share with Element. Founded in 1992 by skateboarder and artist Johnny Schillereff, Element has grown from skateboard company to global brand, designing hard goods, apparel, and accessories worn by the best skateboarders in the world.
More information on The Black Sky Project is available via the link below.
In case you missed it, here's Element's streetwear-ready Fall/Winter 2016 collection.