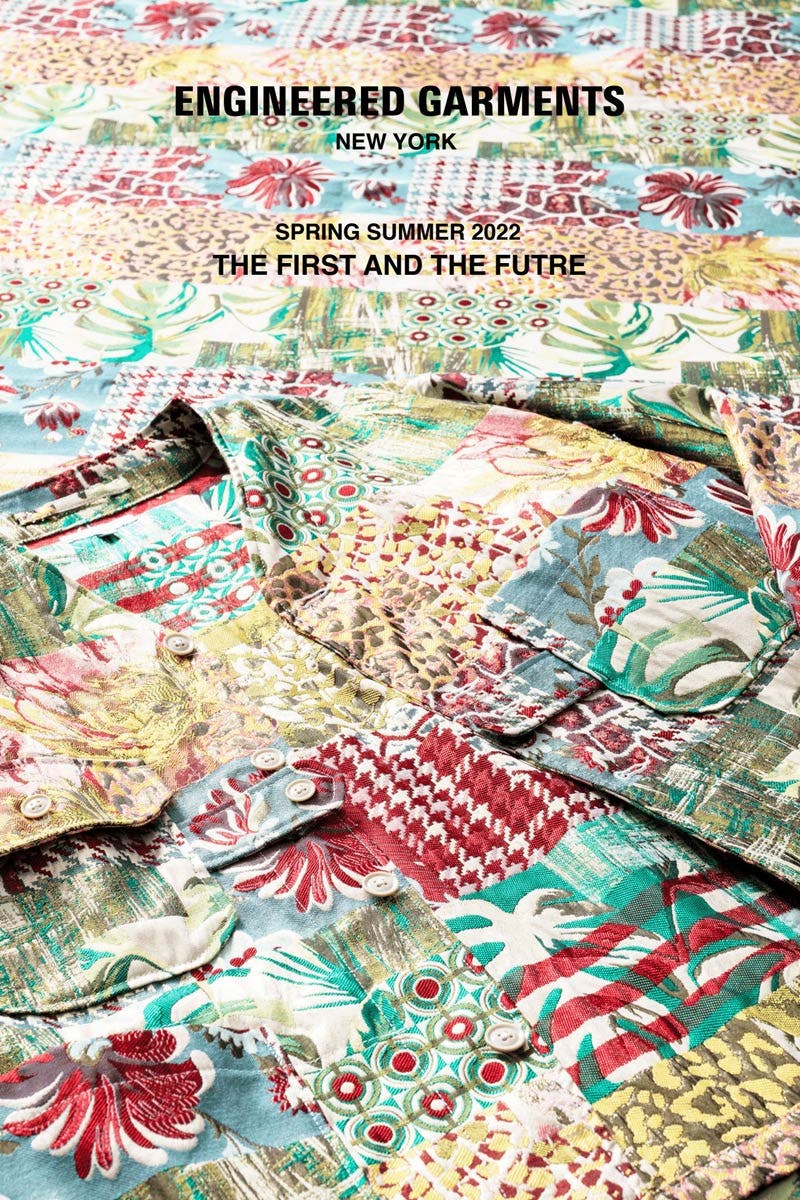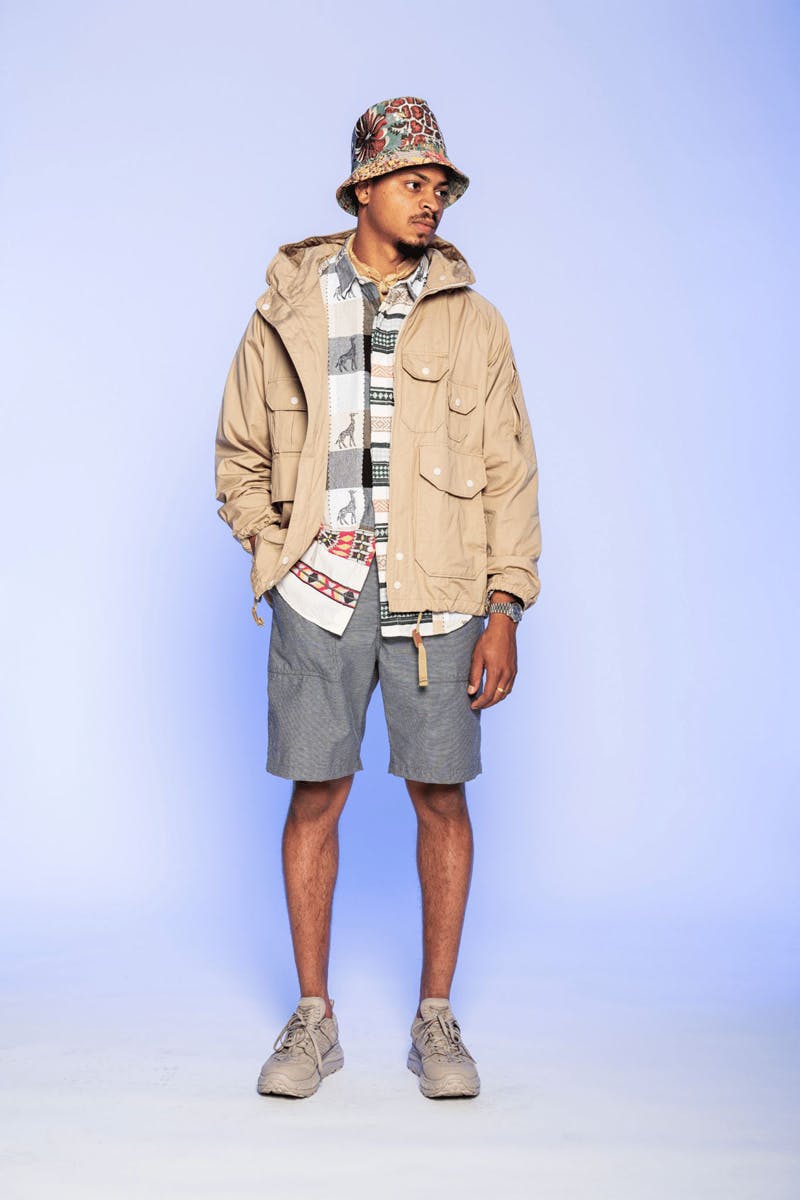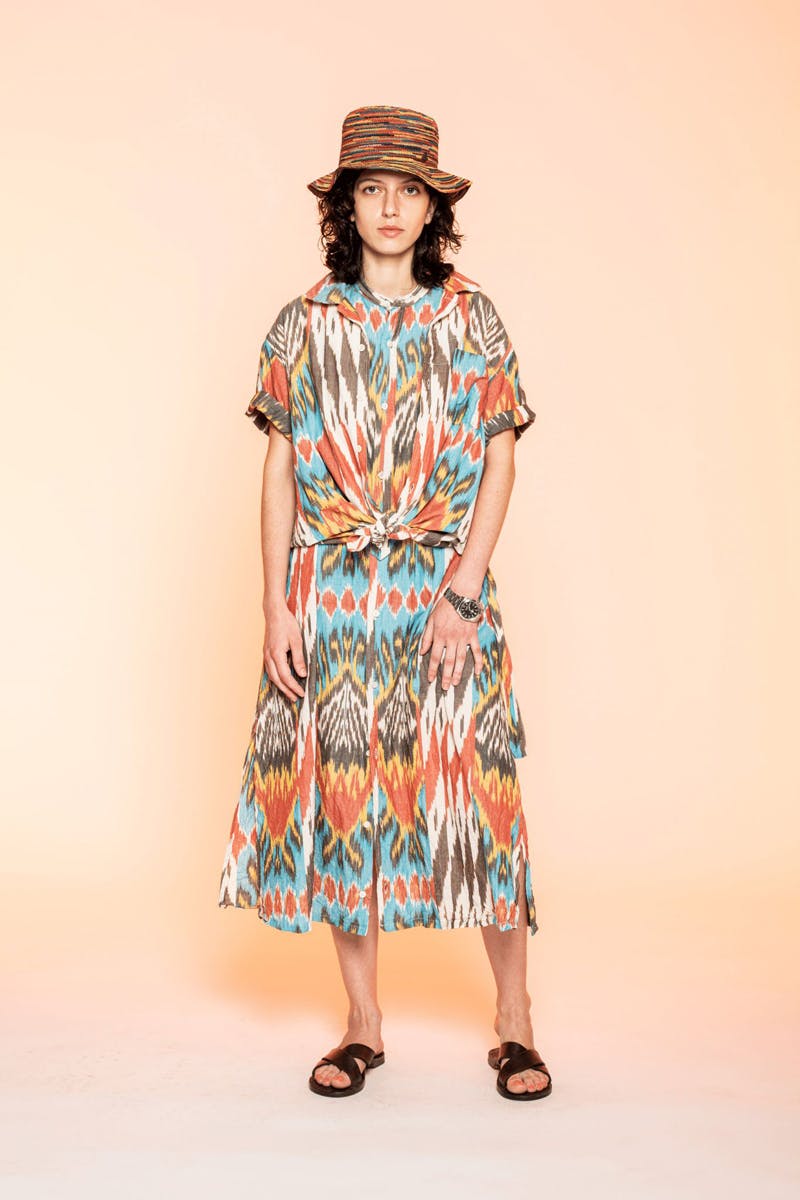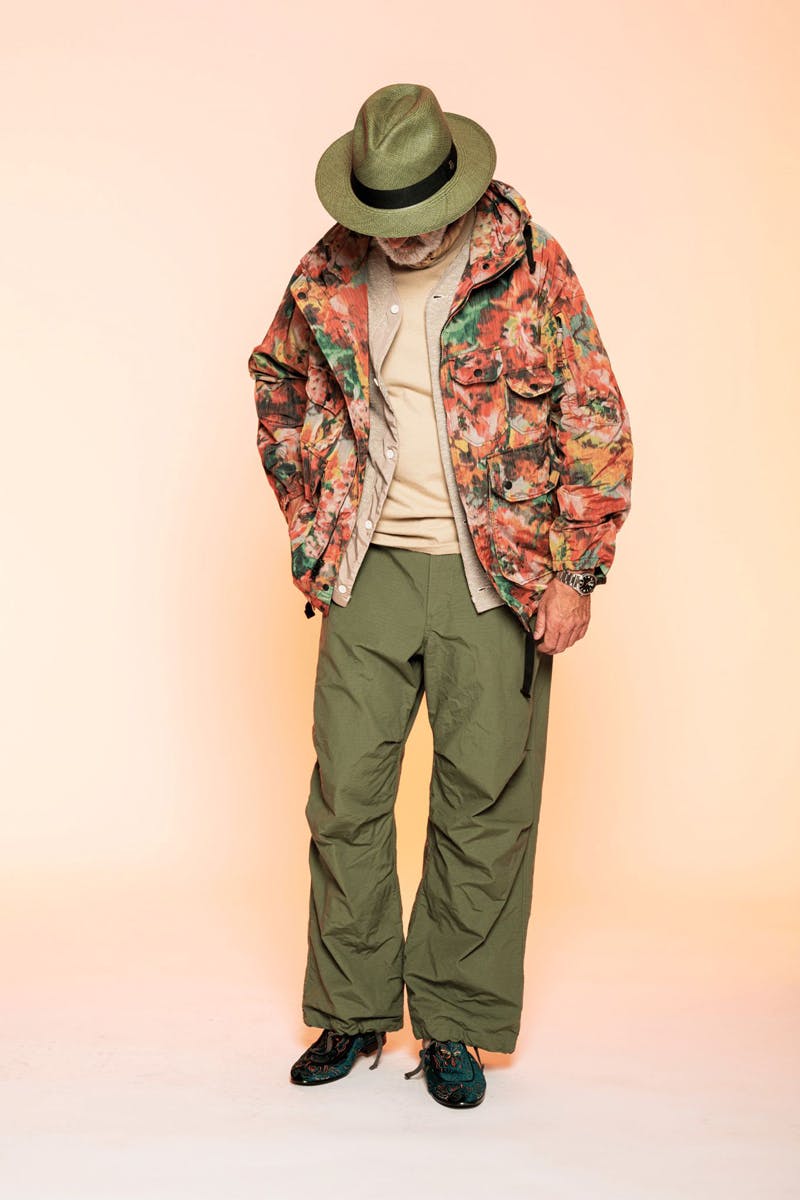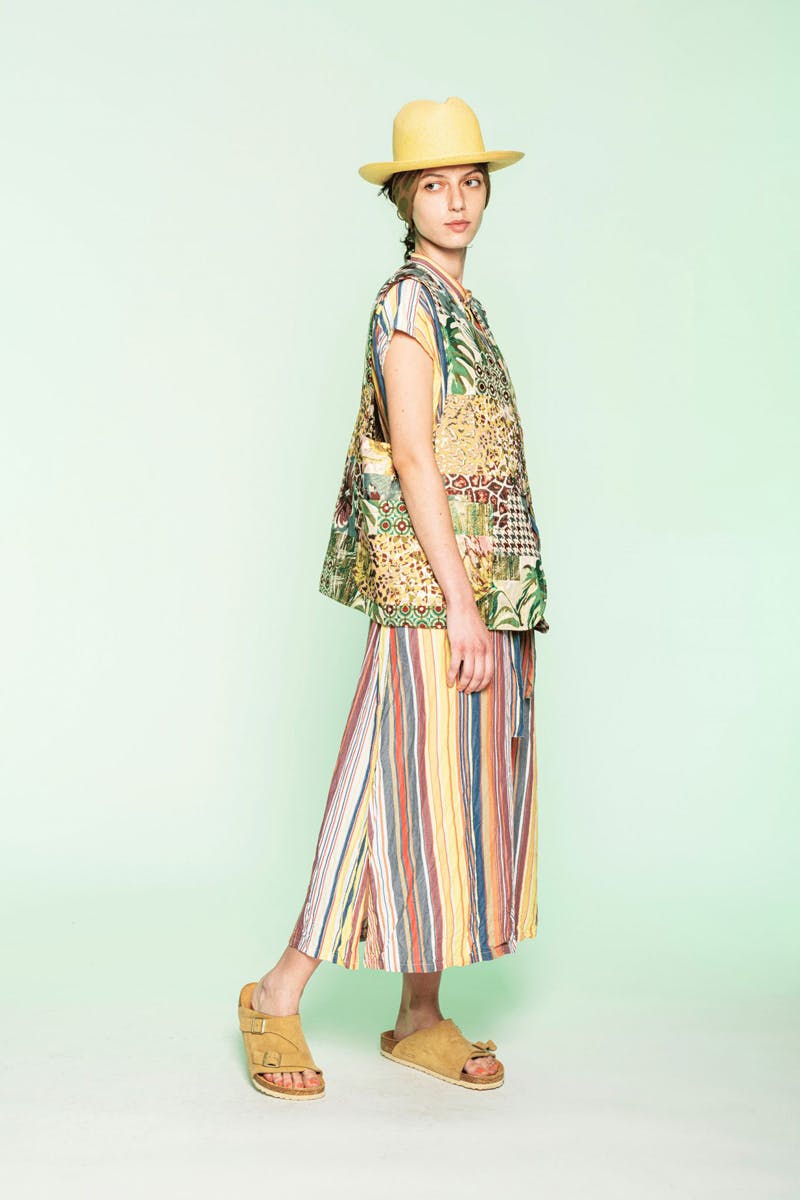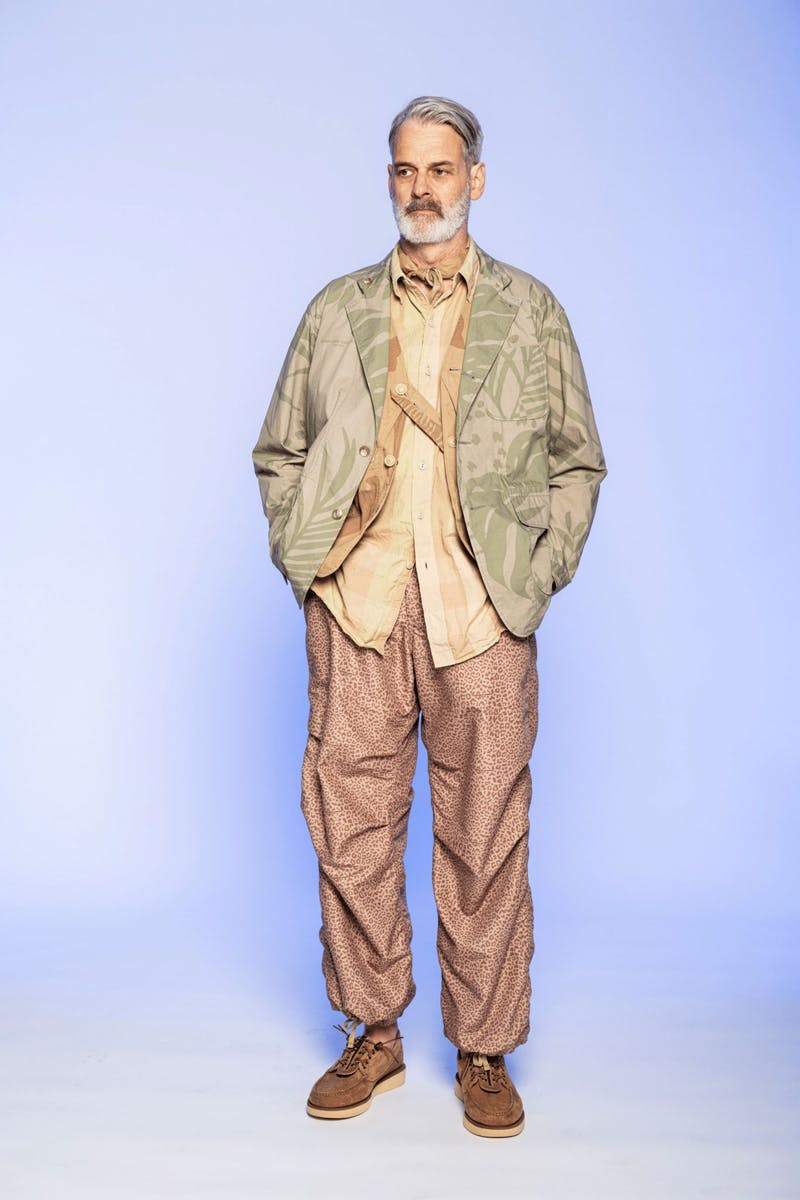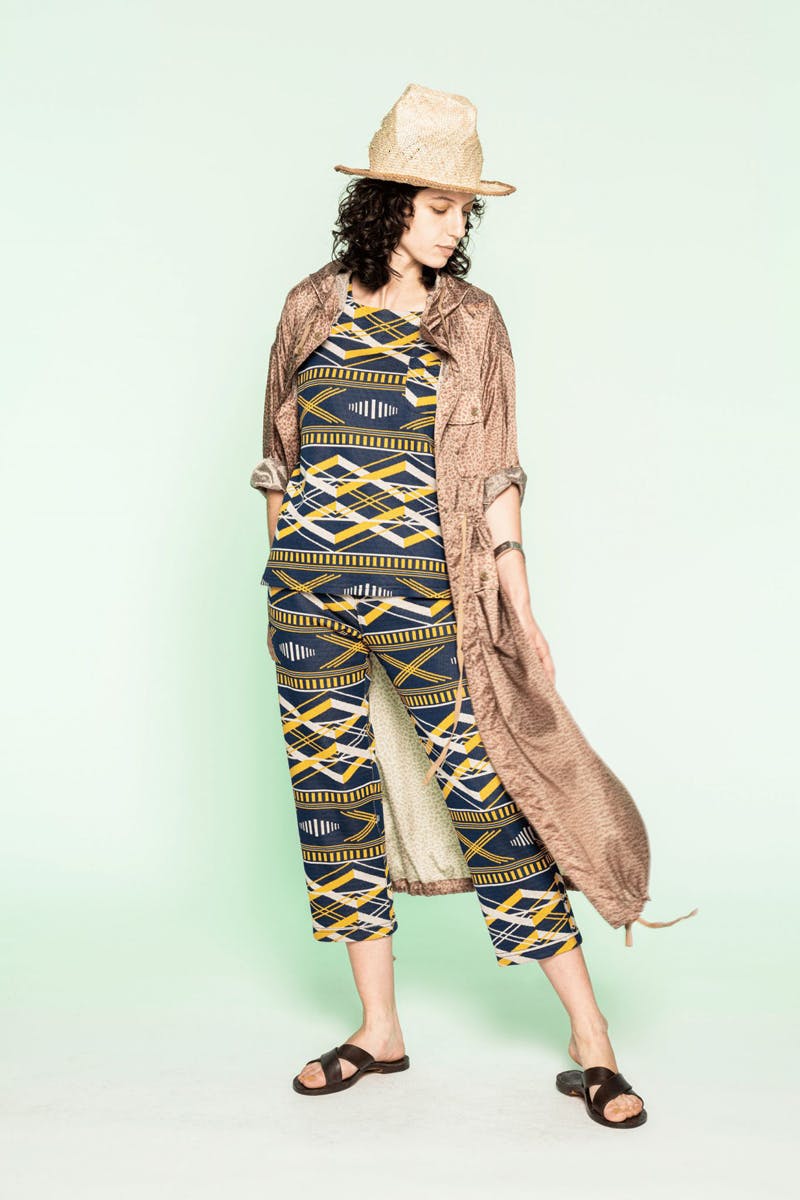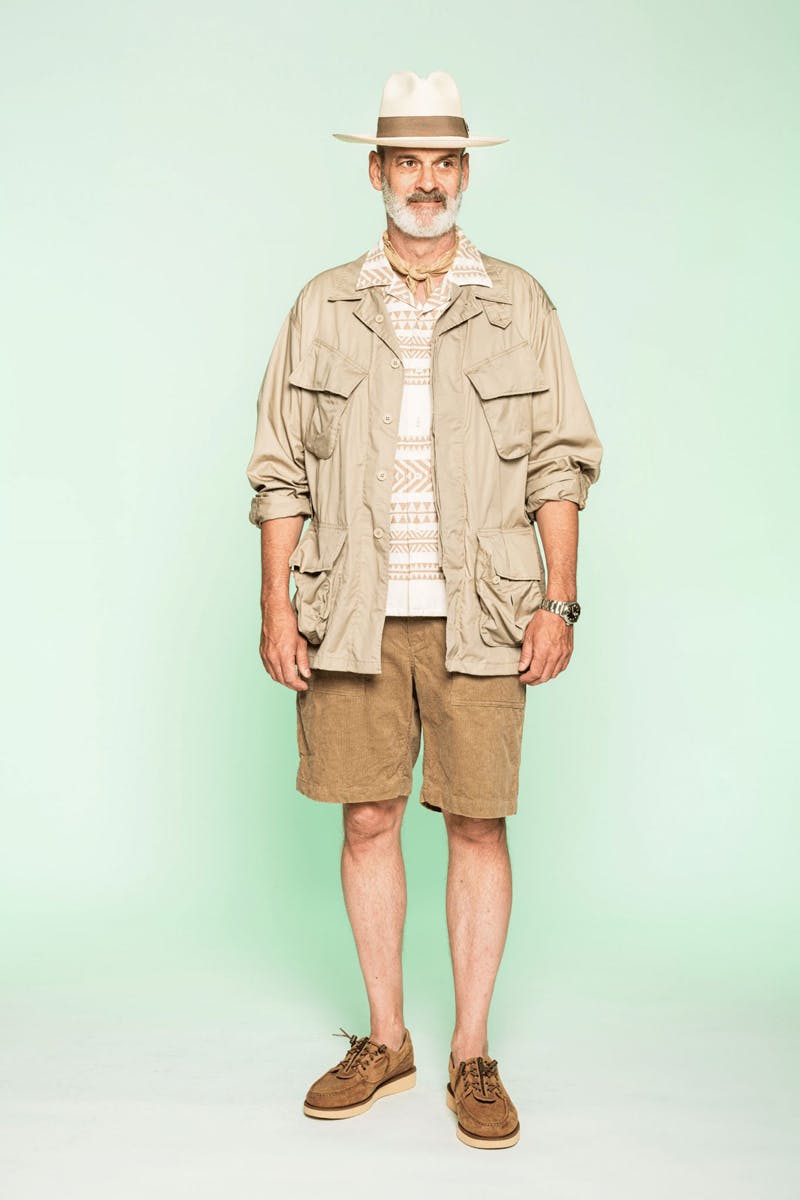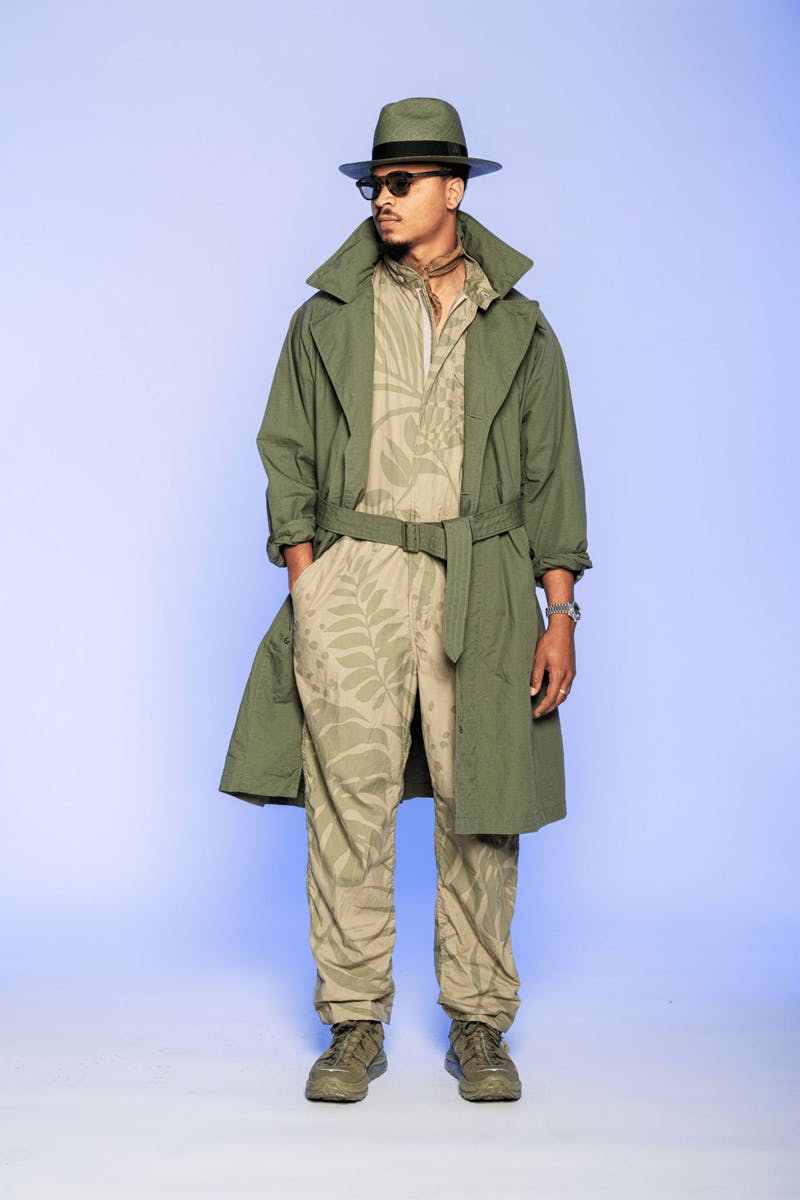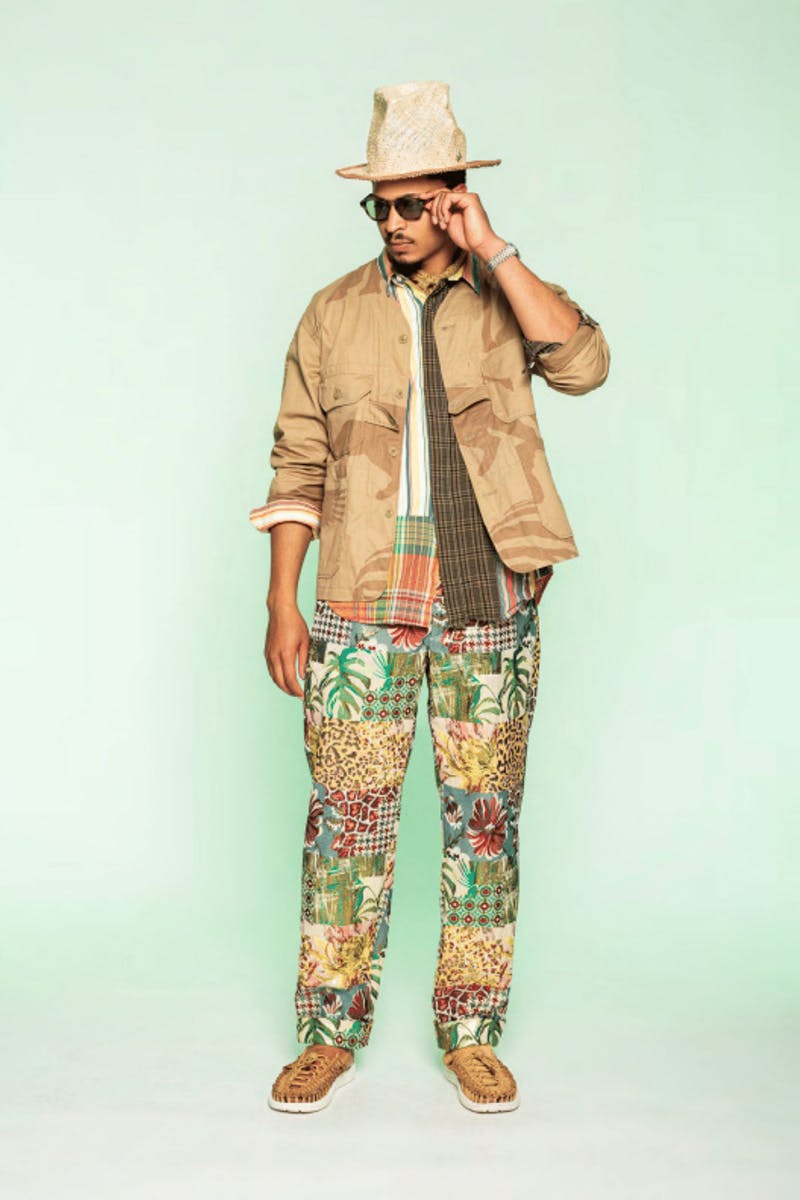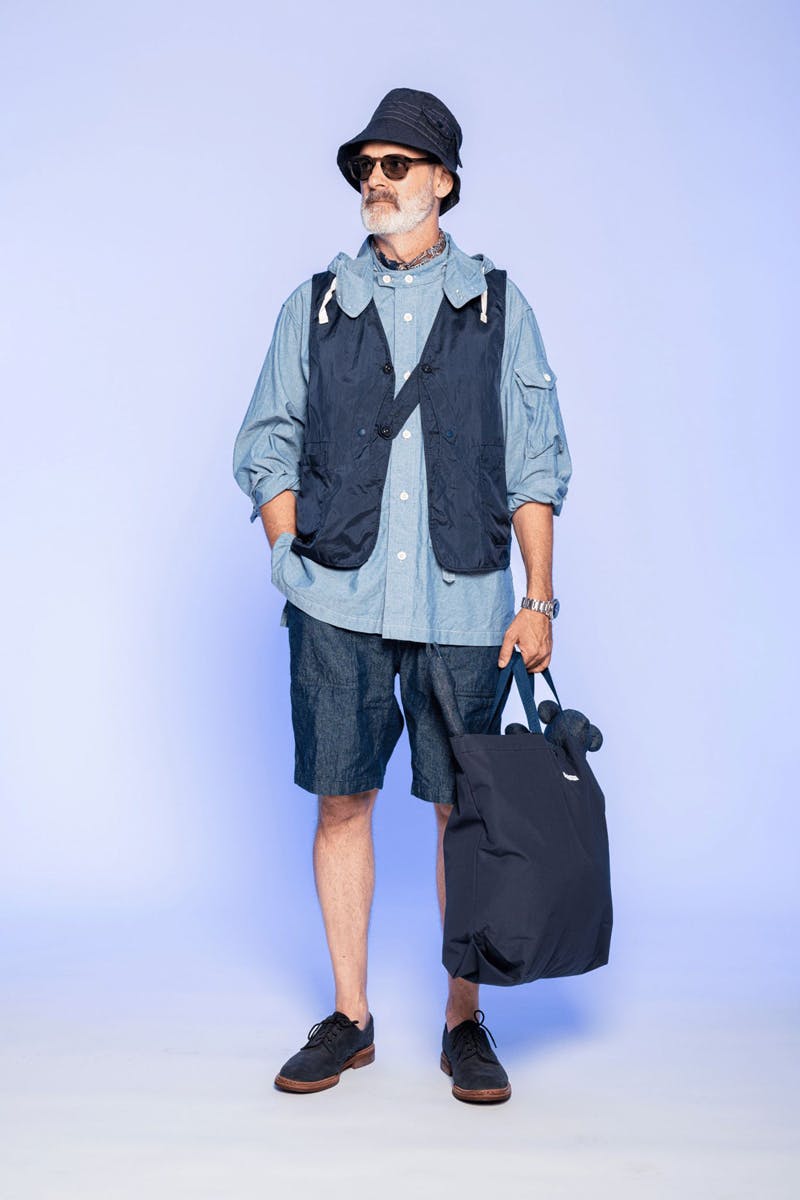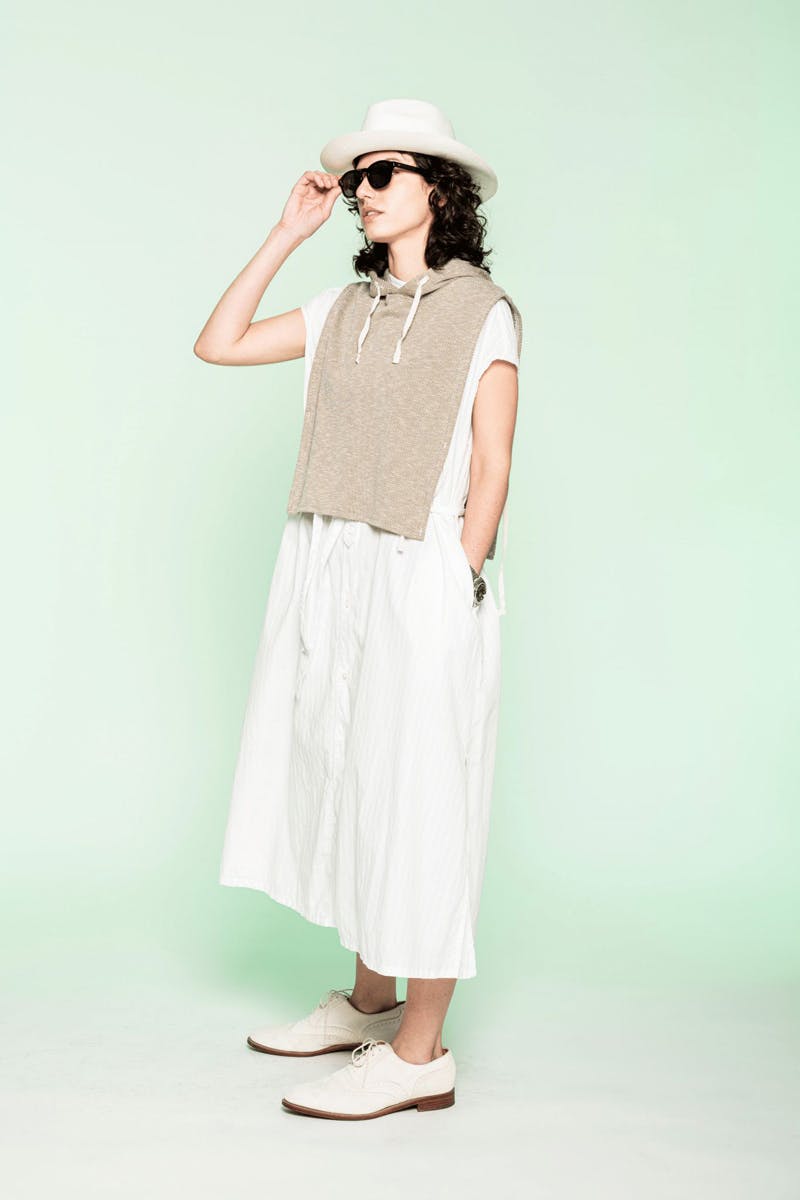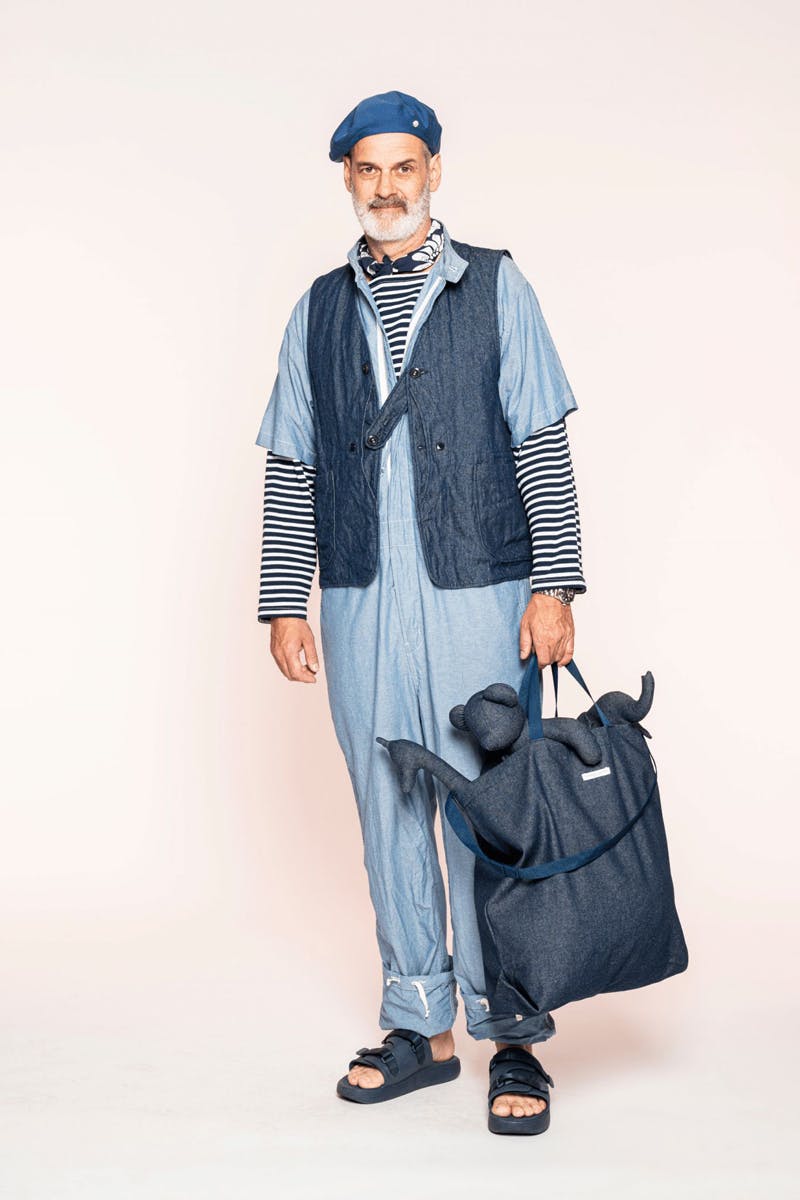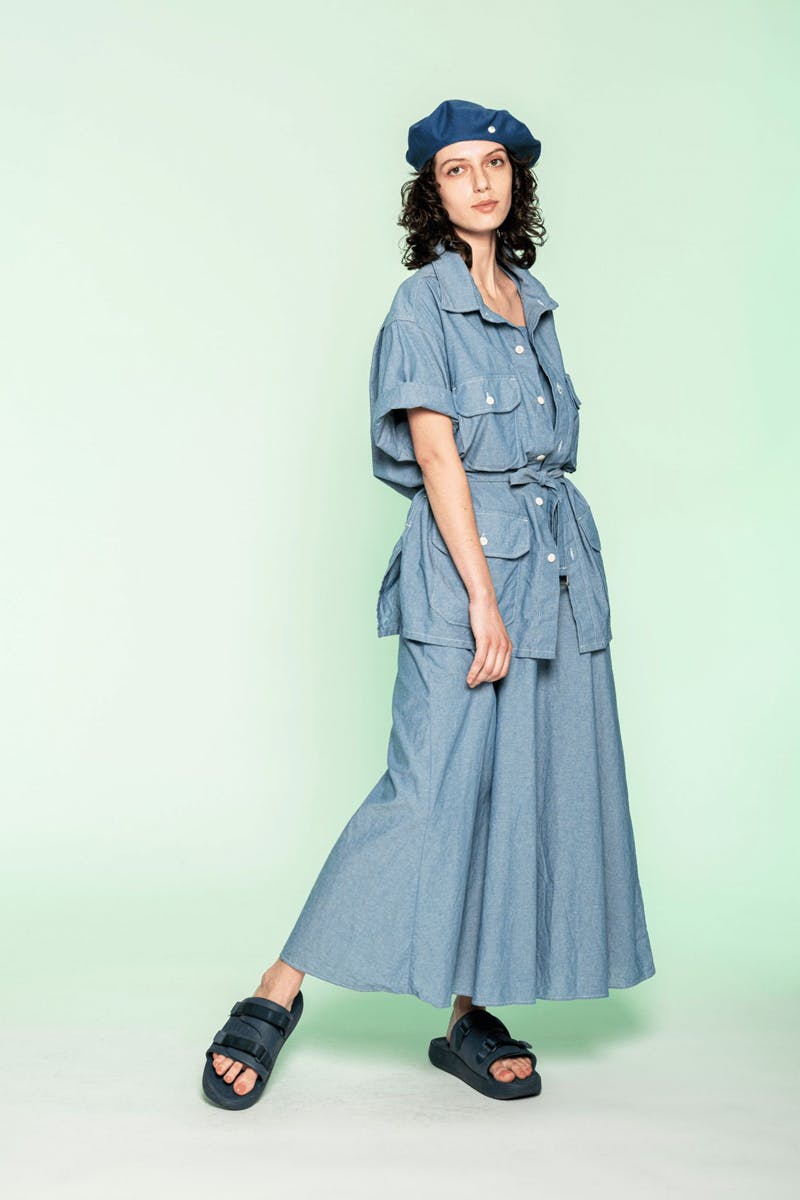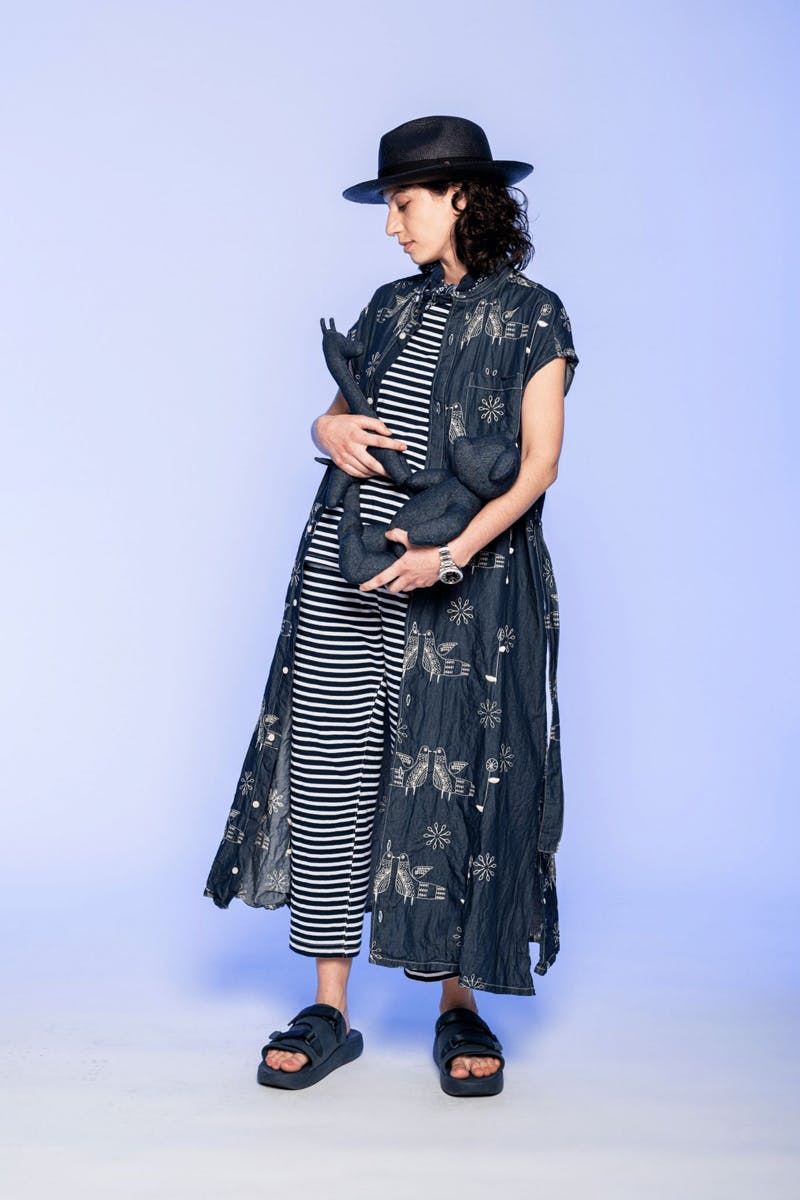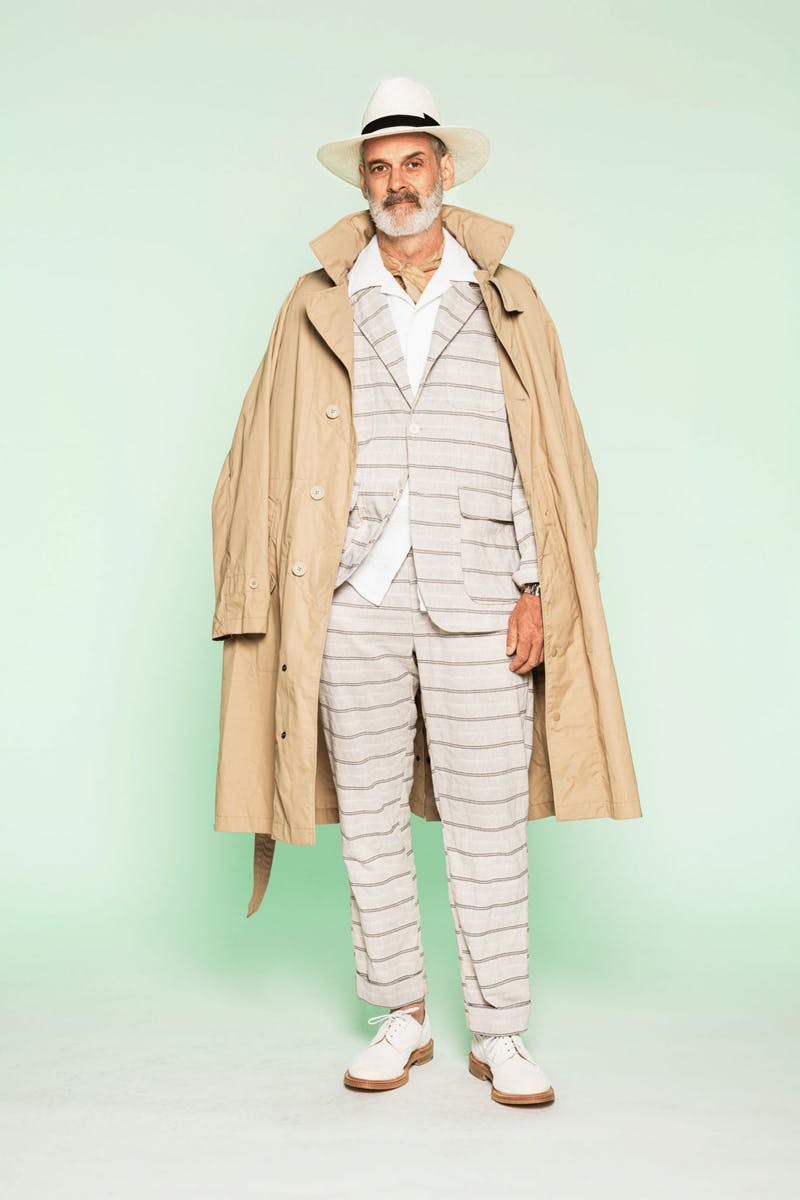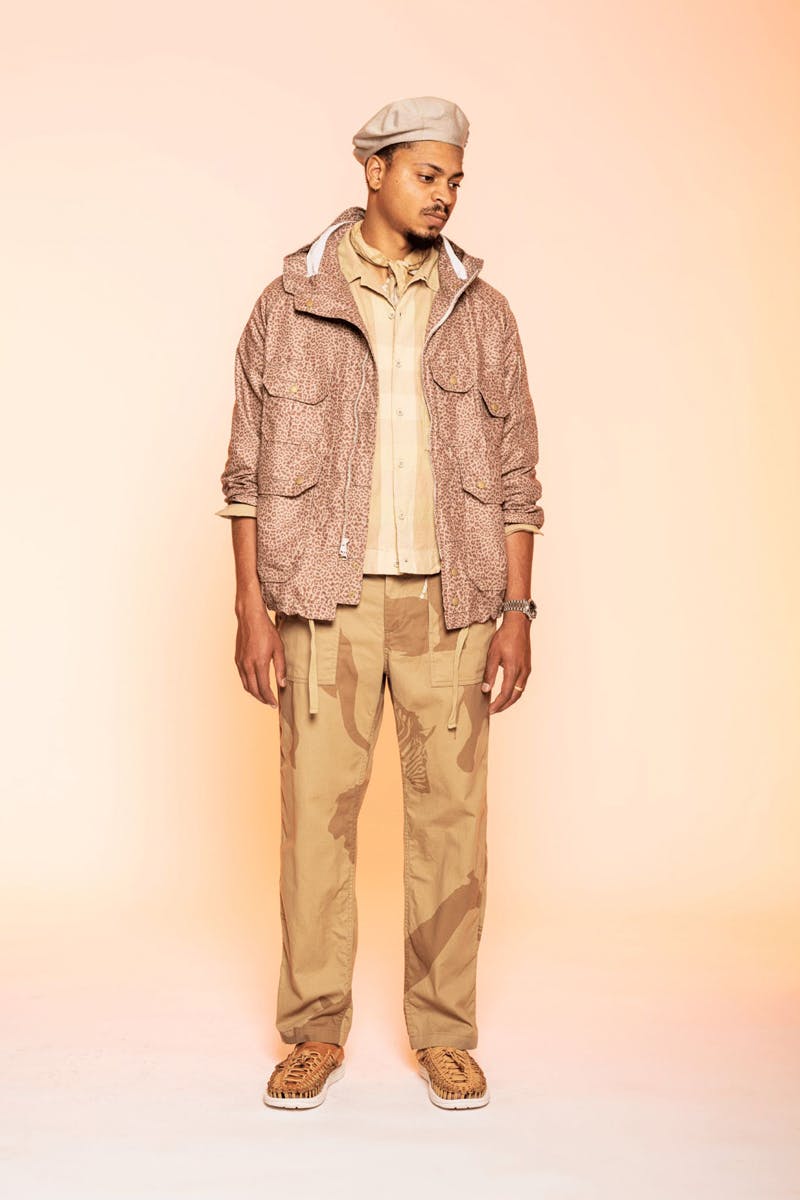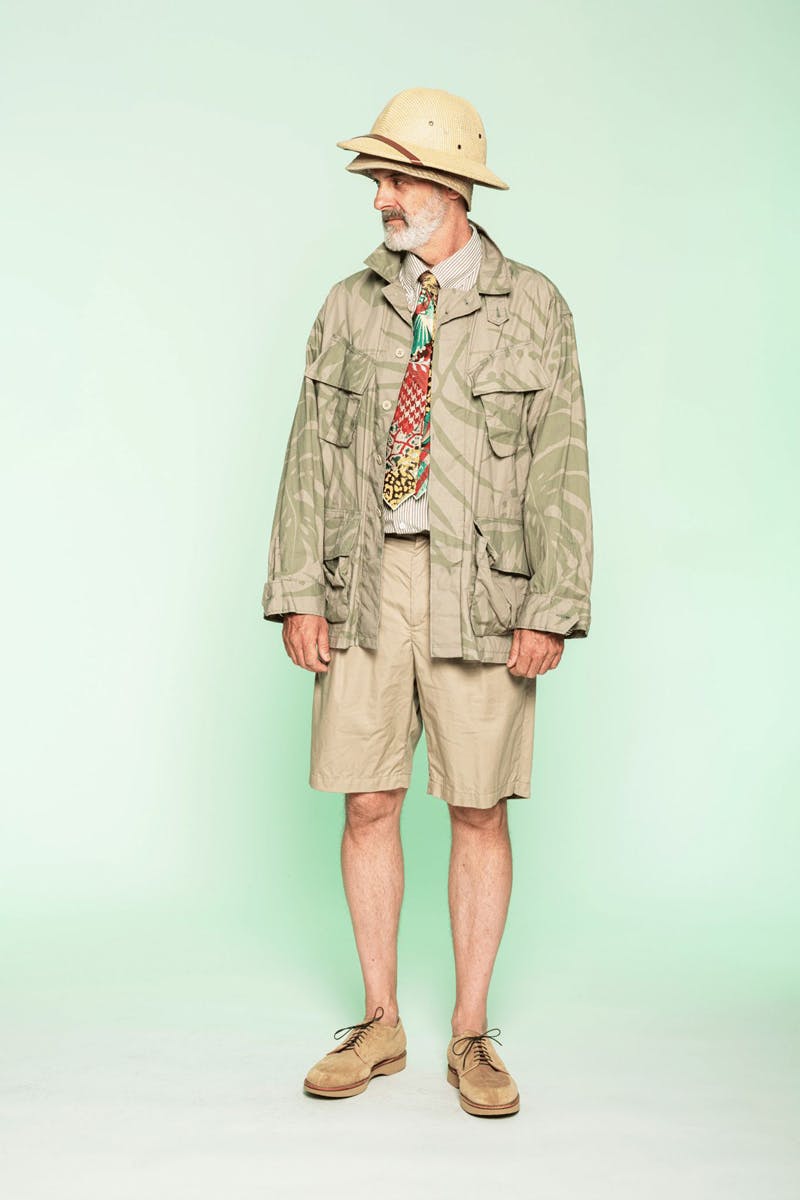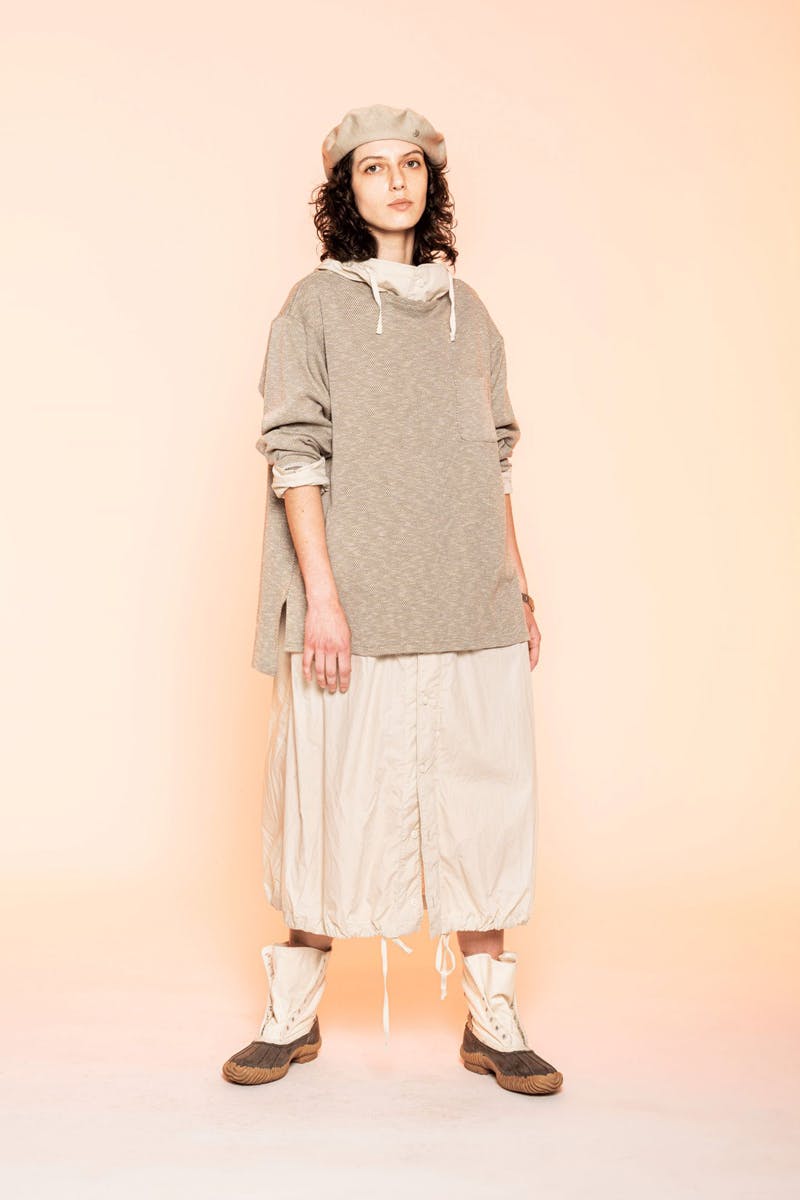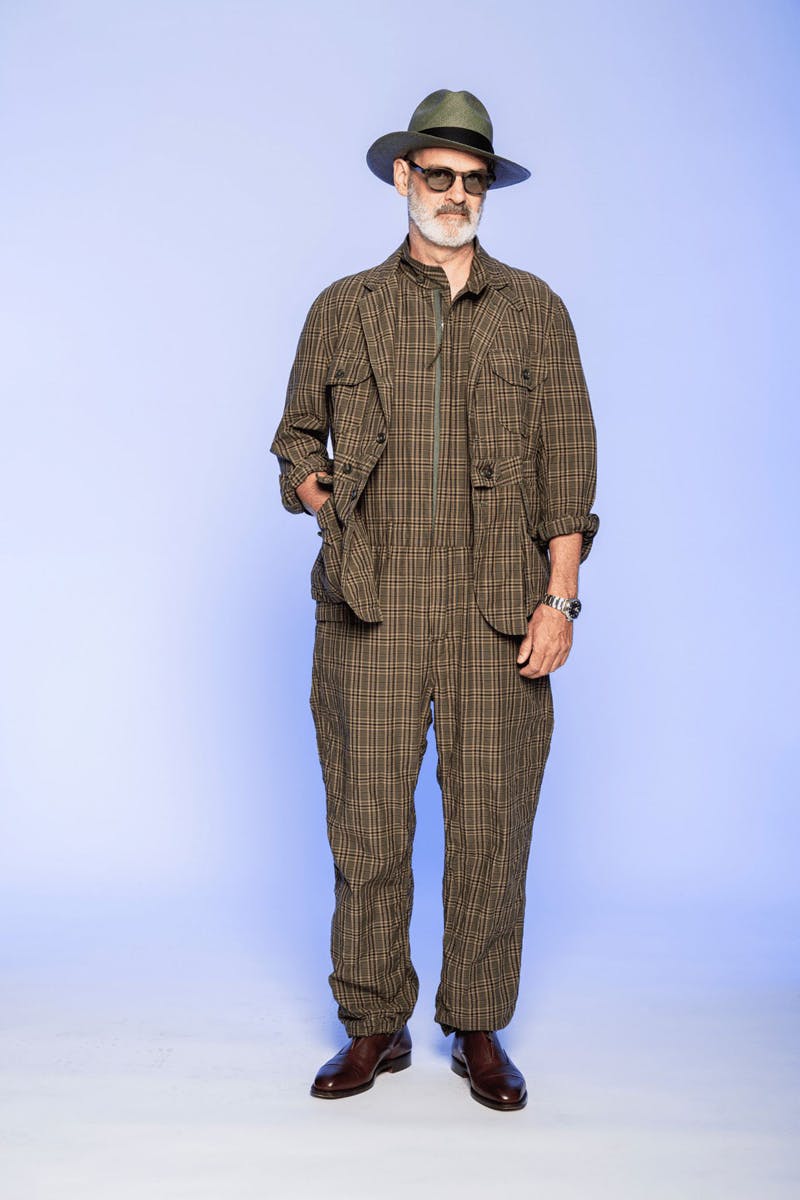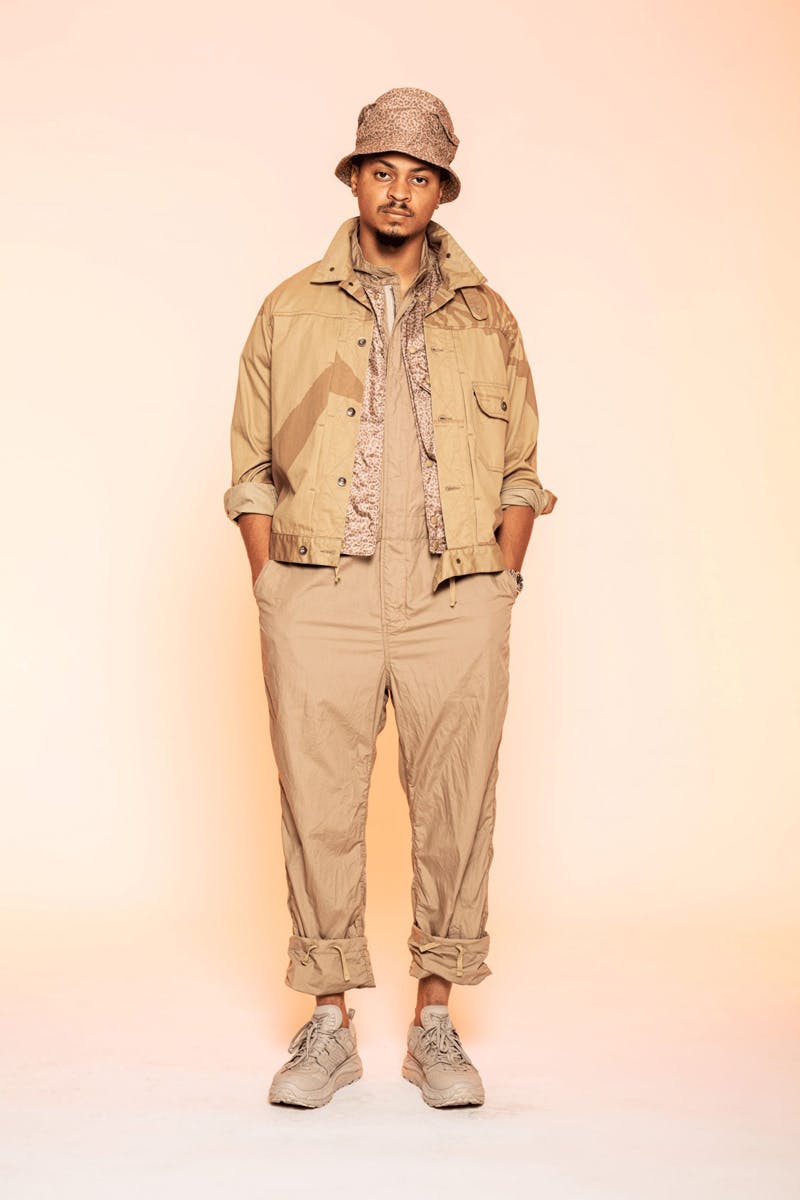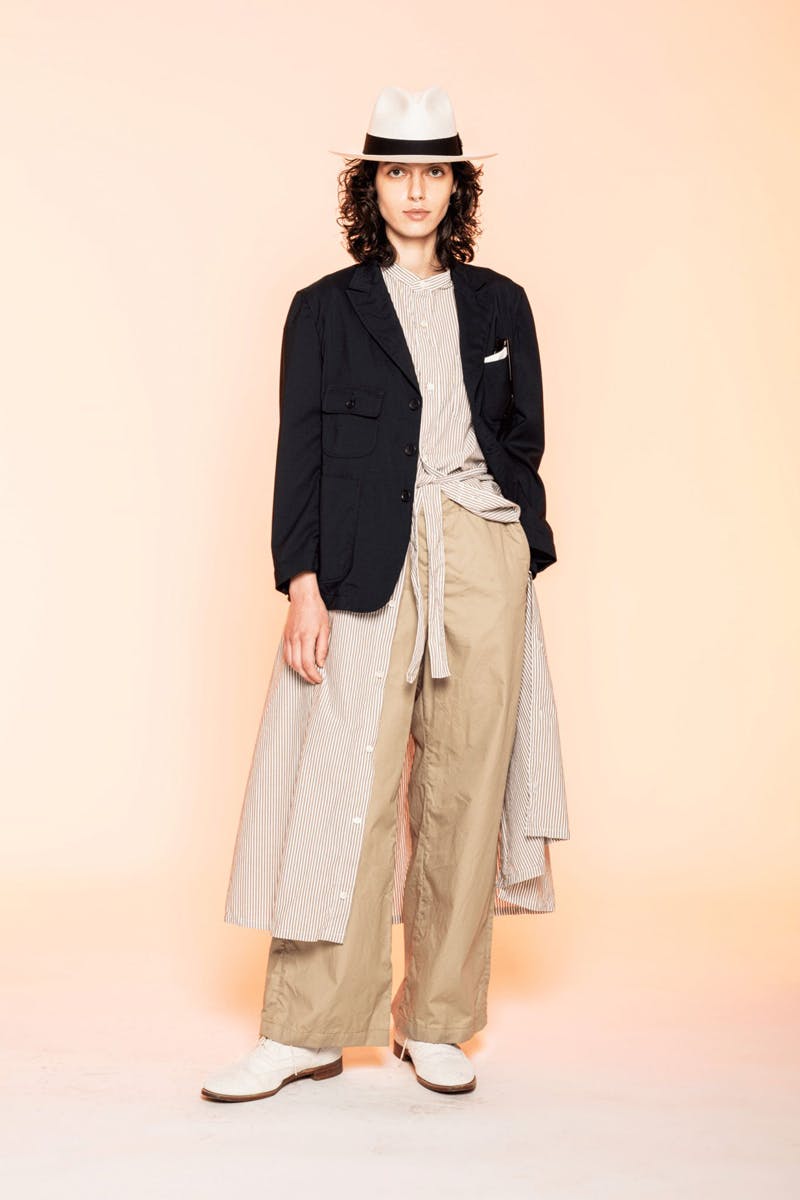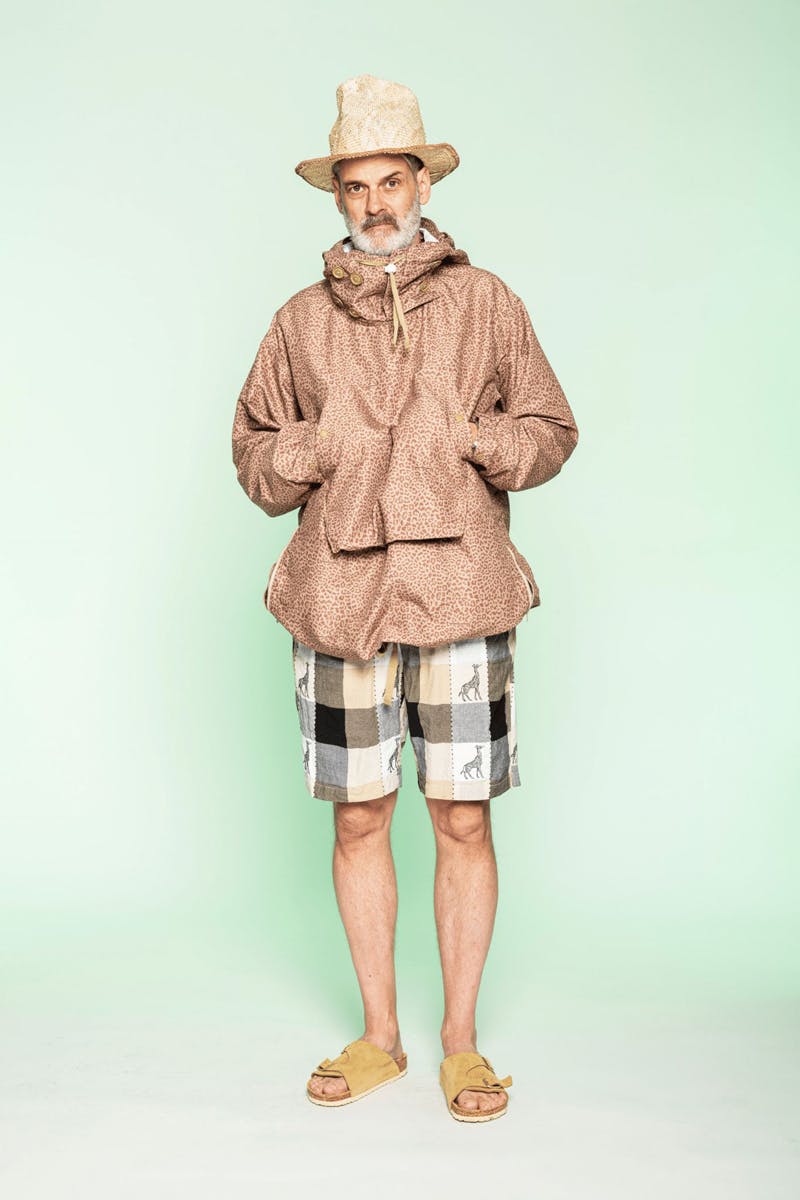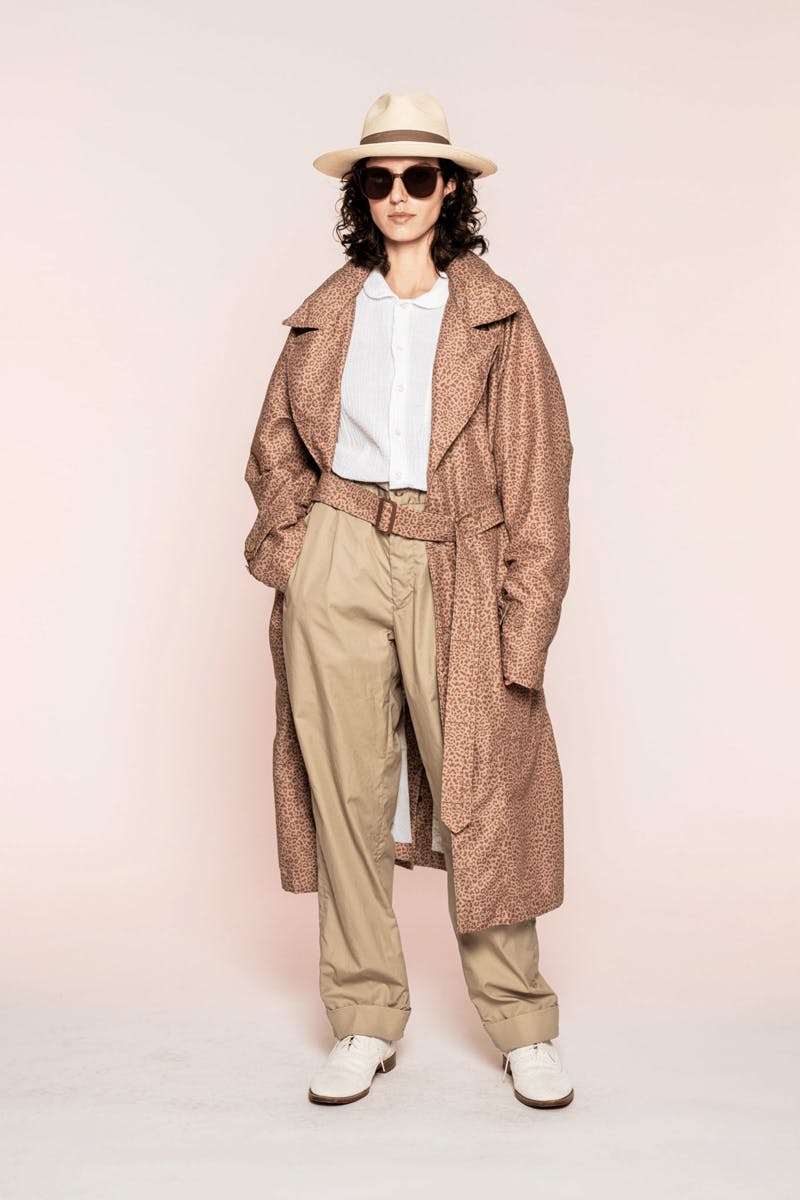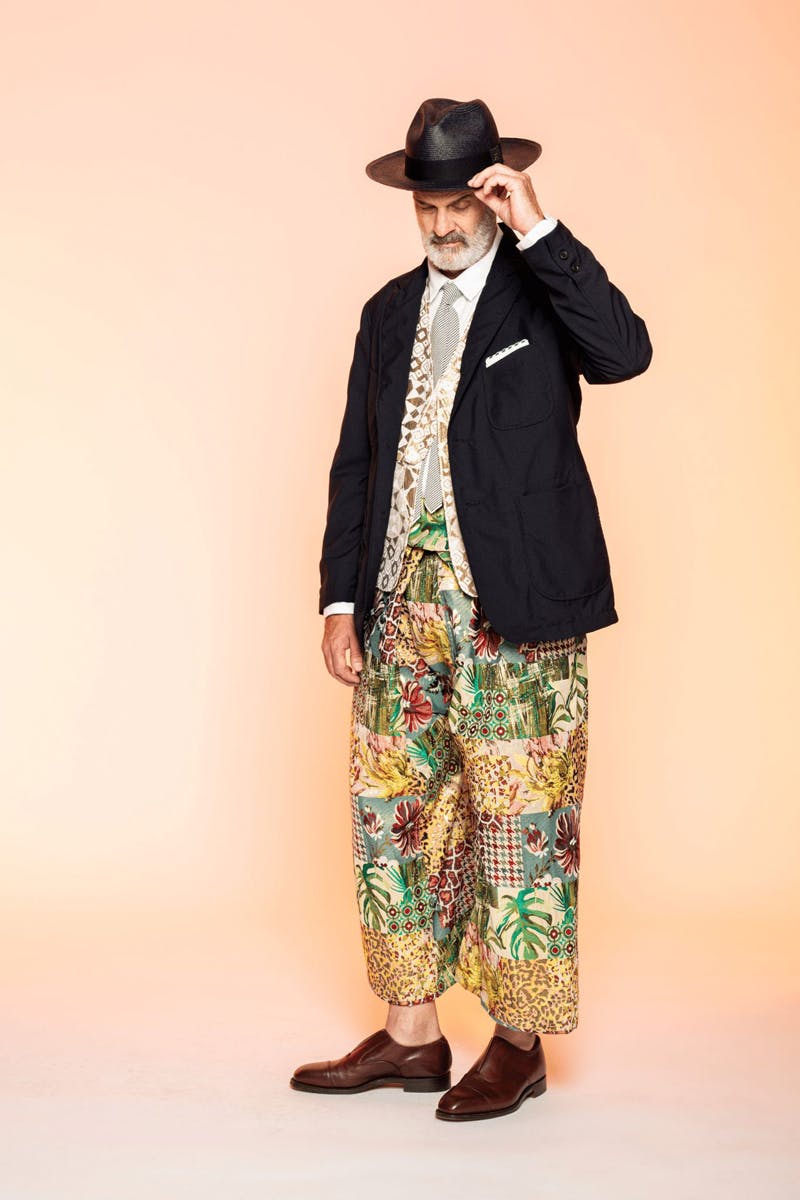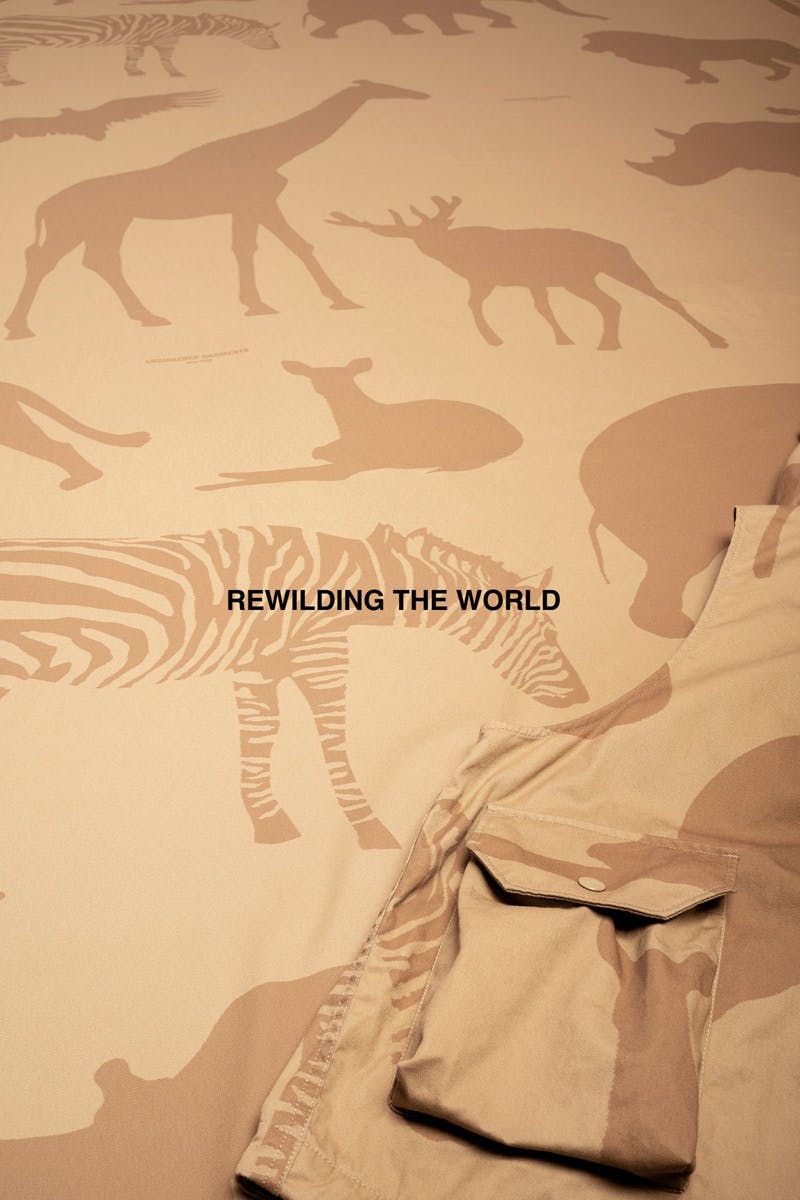 Brand: Engineered Garments
Season: Spring/Summer 2022
Key Pieces: Amidst the classic EG jackets, jeans, and layering pieces, the patterned chore coats, shirts, shorts, trousers, and jumpsuits stand out that much more. The best of the bunch, however, may be the Kumanokoido plush animals created specifically for this collection, for which all profits will be donated to building Mali water wells.
Buy: SSENSE, NEPENTHES NY
Editor's Notes: Engineered Garments' signature trick is to rebirth classic menswear pieces — sack blazers, mod-ish parkas, cargo pants — in hardy fabrics and unconventionally clever new shapes atop excellent running sneakers. Spring/Summer 2022 again massages familiar workwear silhouettes into something fresh, but it tackles the intimidating task of consciously representing African inspiration.
This is a tough subject, one that's occasionally explored by designers with very uneven results. An outsider's perspective on safariwear can easily slip into colonialist tropes if thoughtlessly fleshed out.
"For a long time, I have been inspired by the beautiful imagery and vast range of cultures of Africa," Engineered Garments founder Daiki Suzuki said in a statement. "This season's colors are inspired by the Sahara Desert's khaki, savanna's green, and Africa's blue sky." Suzuki also admits influence from the likes of '80s-era Ralph Lauren, Banana Republic, and Hemingway's vision of Abercrombie & Fitch — see the safari jackets, striped lounge suits, and fishing vests for proof. Extra inspiration came from musicians like Talking Heads, Malcolm McLaren, and Peter Gabriel.
Suzuki's a thoughtful guy; he understands that Africa's suffering biodiversity is a real crisis, hence his brand's charitable Kumanokoido collection. That being said, Suzuki and Engineered Garments retain a very Japanese fascination with international cultures — though they are wholly based in New York — down to the use of questionable "ethnic" lingo (in Japanese, "ethnic" is a general term for native cultures).
Now, to be clear, this isn't a call-out: Engineered Garments SS22 isn't tramping on heritage or appropriating culture (though there is some Madras Plaid). It'd have been nice to see some fabrics sourced from African artisans or perhaps a strong condemnation of colonialist tropes but this is an appreciably lush collection steeped in appreciation, not appropriation.