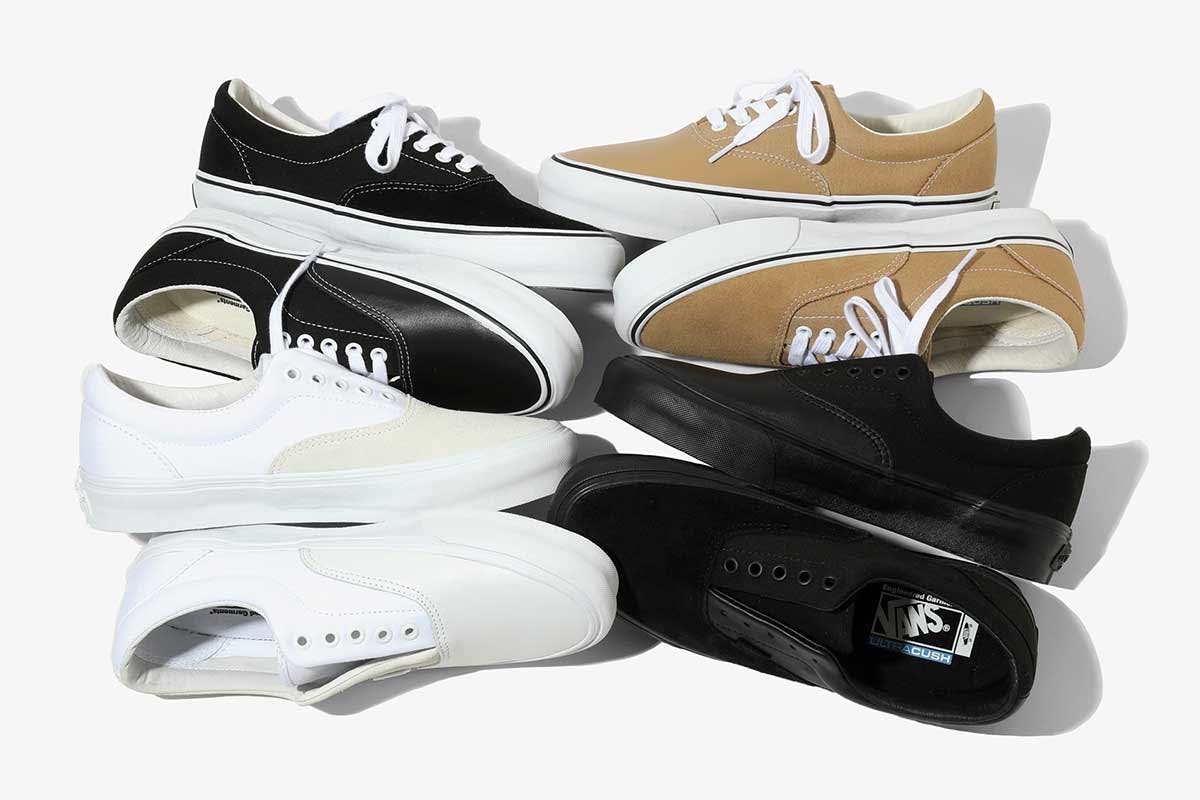 Of all the seasonal collabs I missed over the past couple years, it's hard to top Engineered Garments' always on-point Vans team-ups, which slowed down during the early days of the pandemic. Happily, EG and Vans Vault are very much back in business for Spring/Summer 2022.
Past years saw EG issuing beautifully simple Slip-Ons in premium materials and asymmetric make-ups, an EG signature.
Aside from a one-off set of Sk8-Hi shoes, Engineered Garments and Vans always stuck to the laceless style until now: the brands are commemorating their reunion with a lush set of Era sneakers, with all the familiar trappings intact and then some.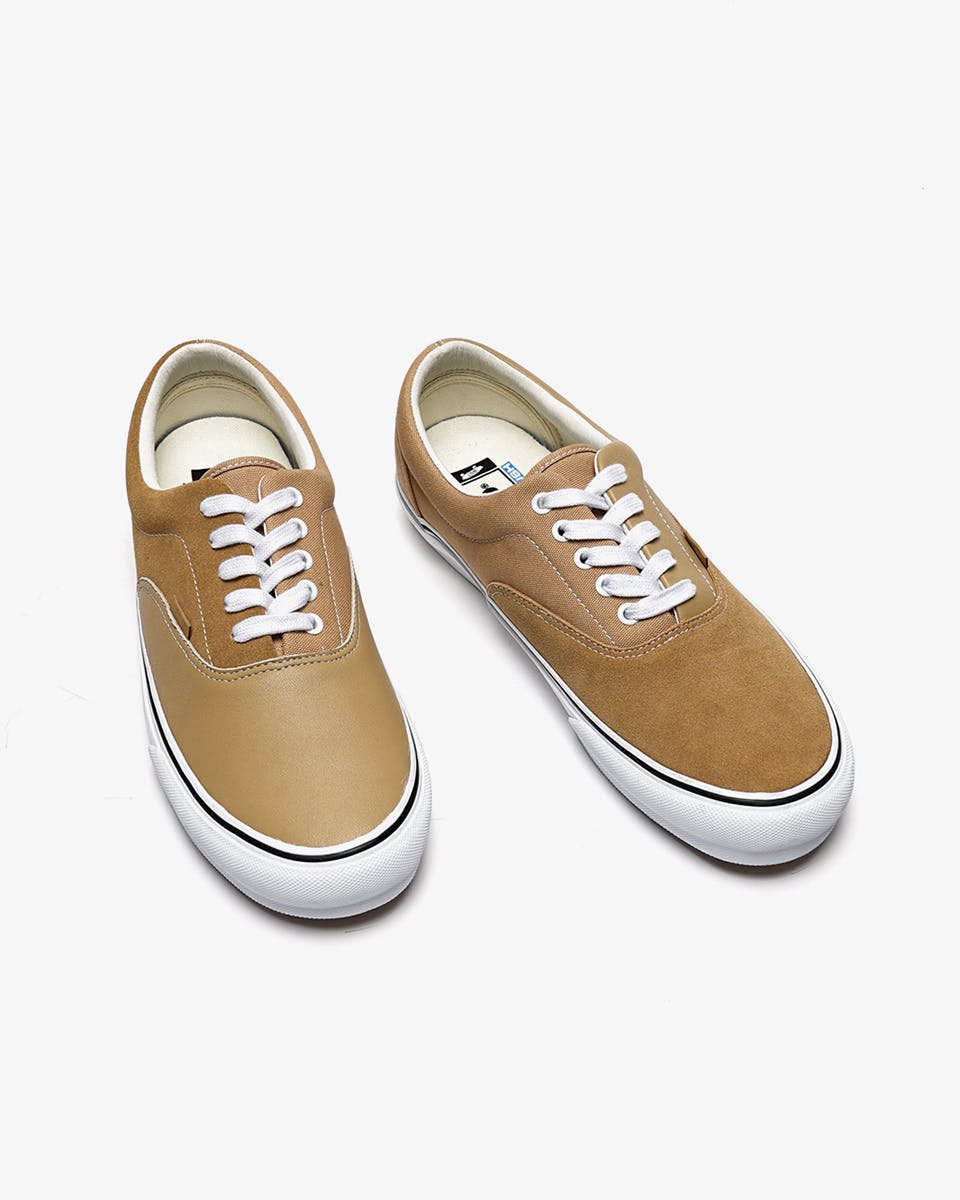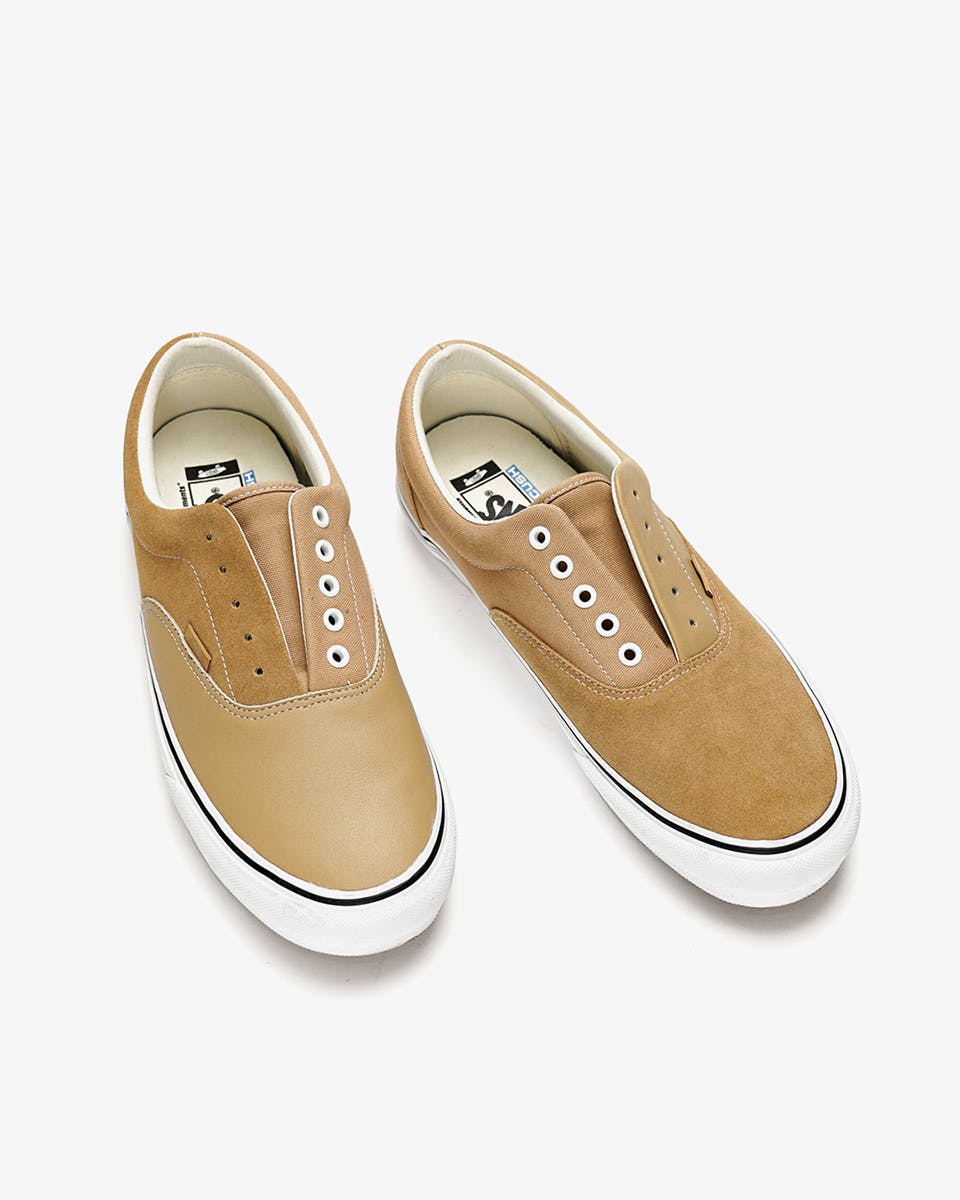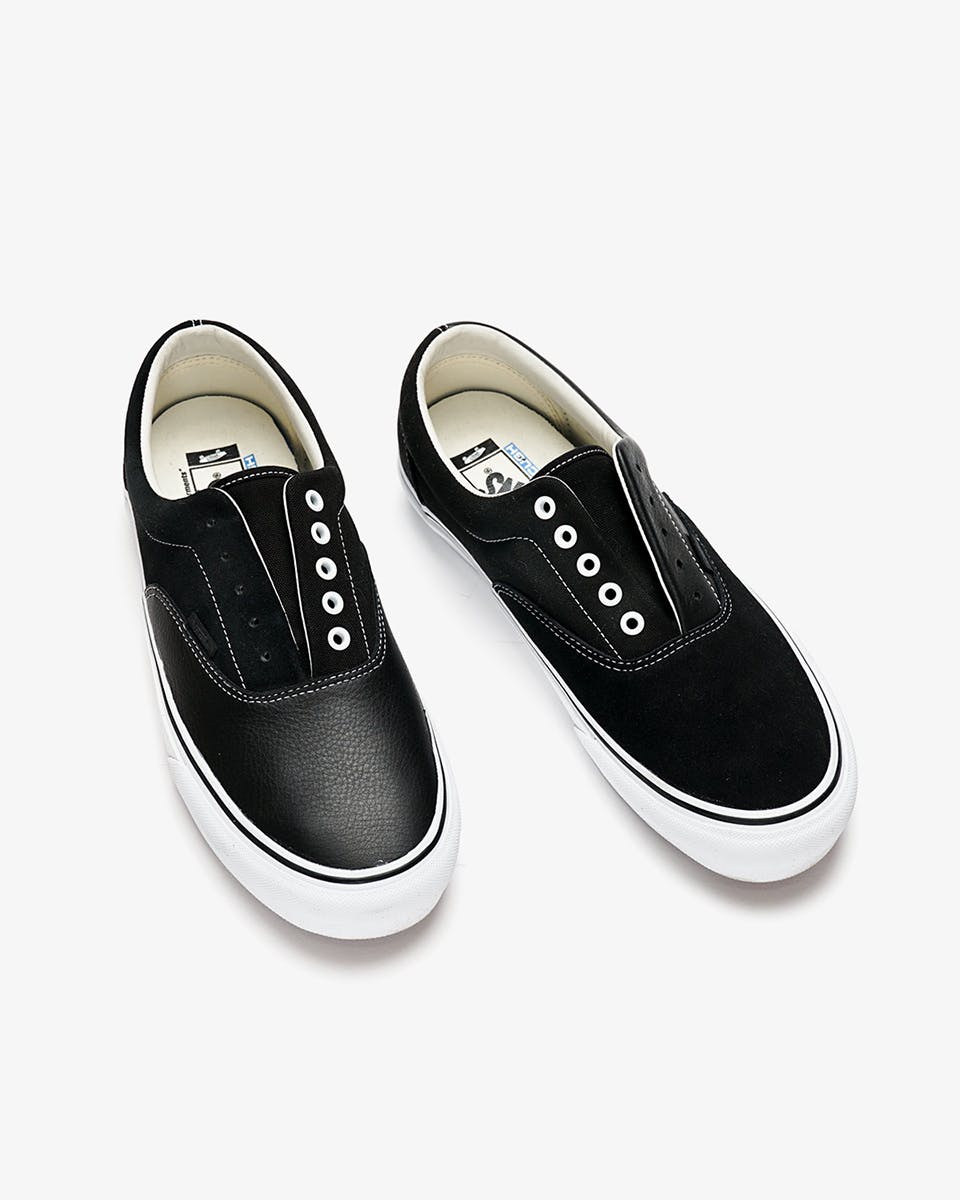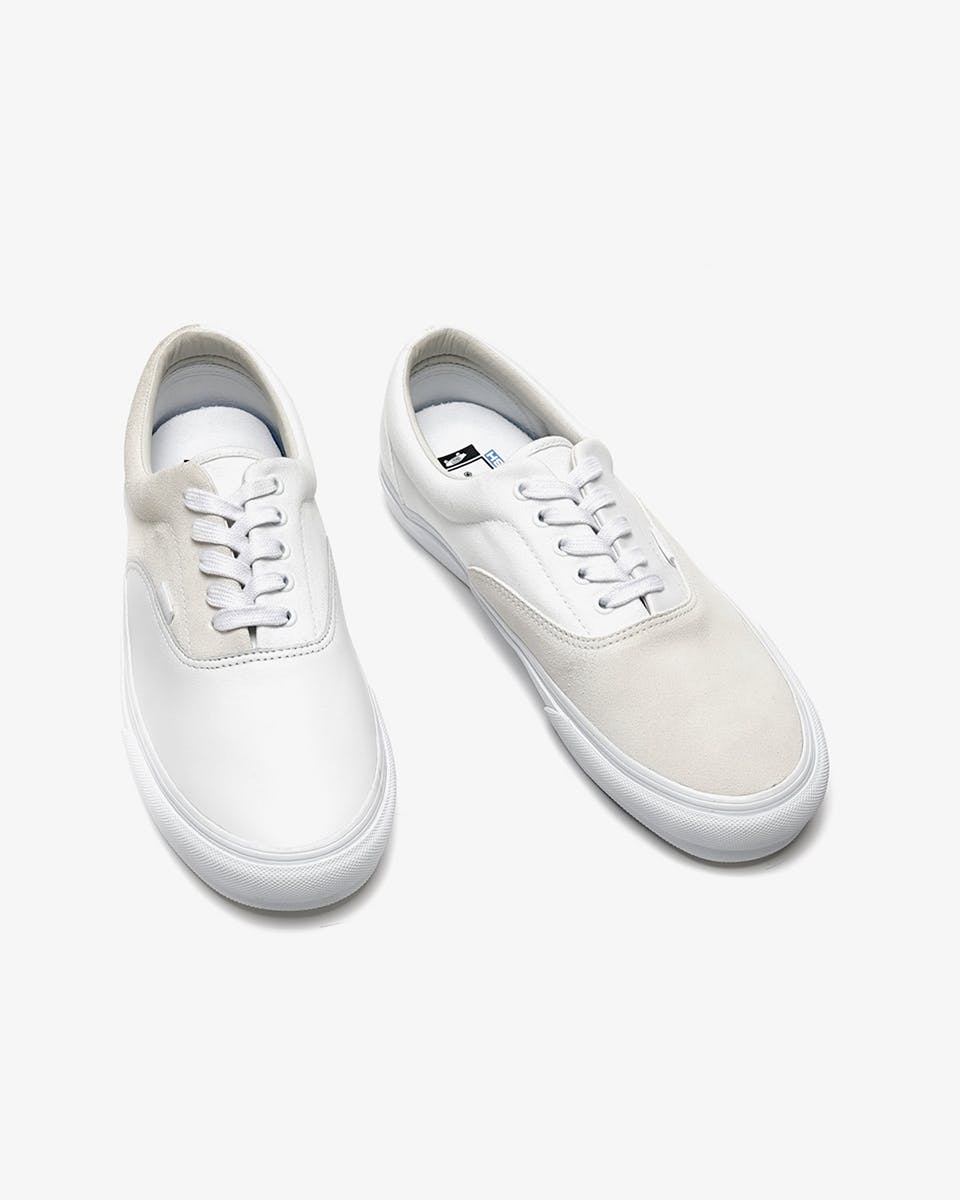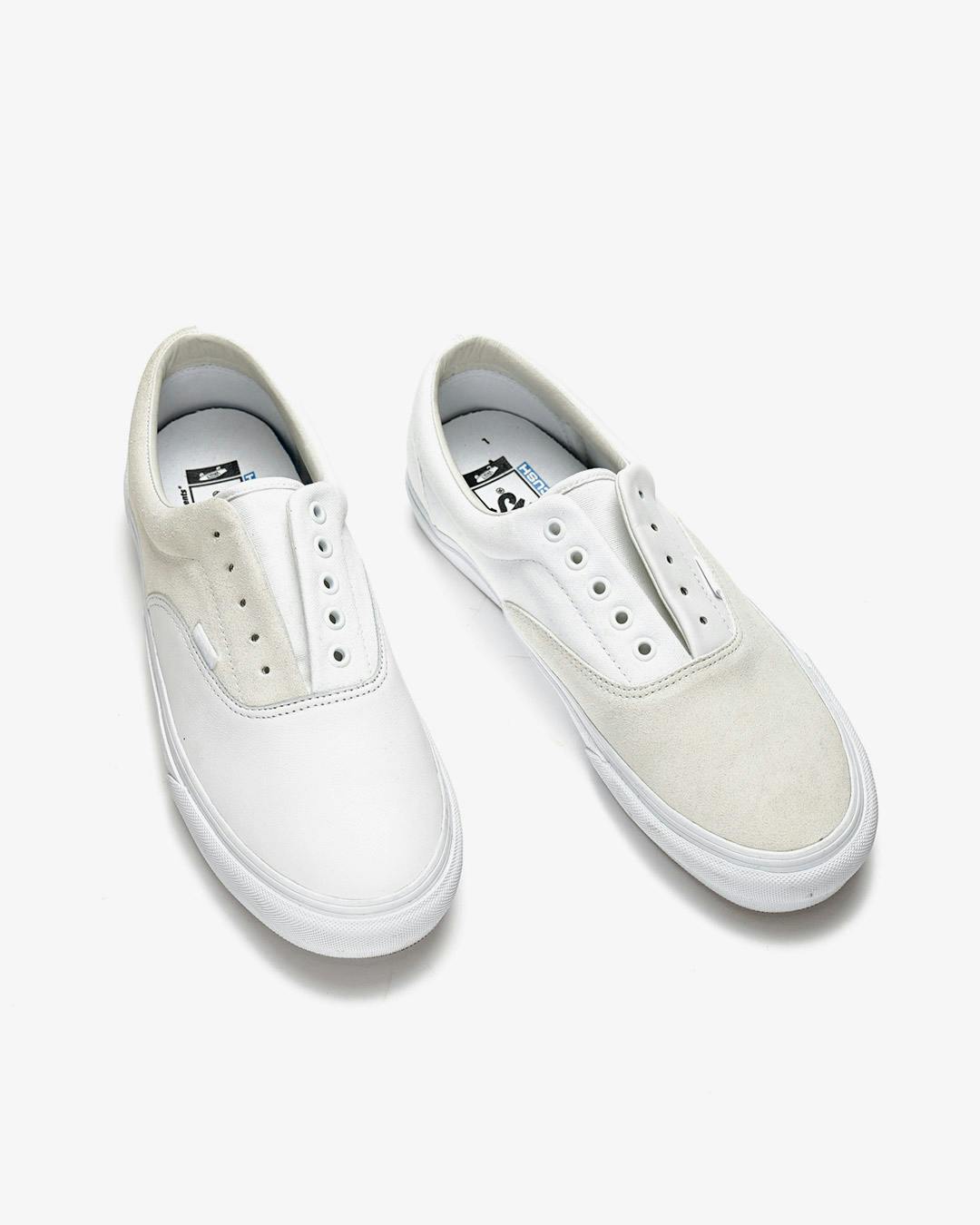 Mismatched leather, suede, and canvas uppers lend these kicks some flair but, as usual, it's subtle enough to avoid trampling on the Era's inherent versatility.
That goes doubly for the all-black pair, barely distinguishable from a conventional pair in photos (probably easier to make it IRL, though).
Some of the details are so subtle that it takes a real eagle eye to even notice some of them; the shoes only sport one set of eyelets, for instance.
On top of that, Engineered Garments fitted all of these Eras with hidden elastics built into the tongue so that they can be worn laceless, just like its classic Vans Slip-On collabs.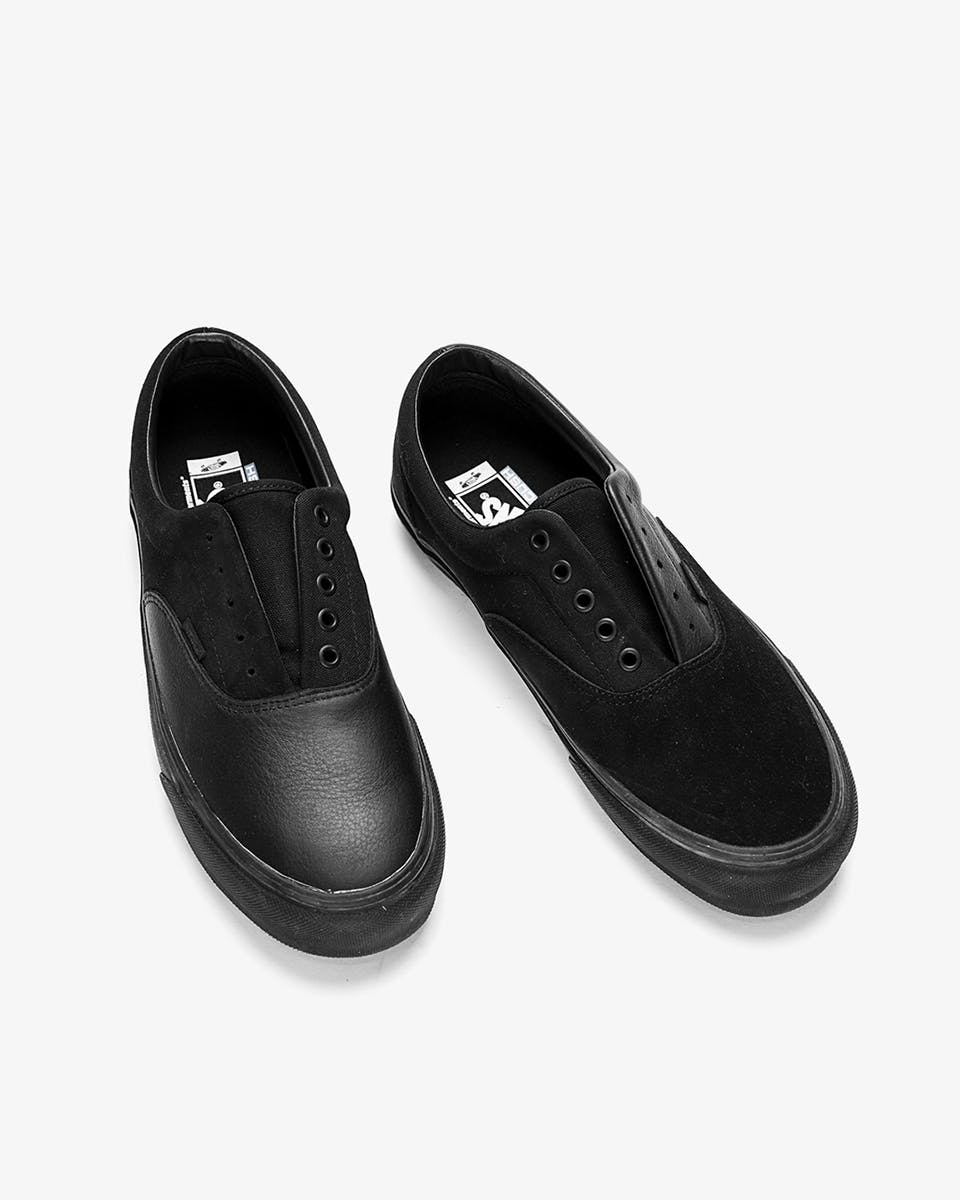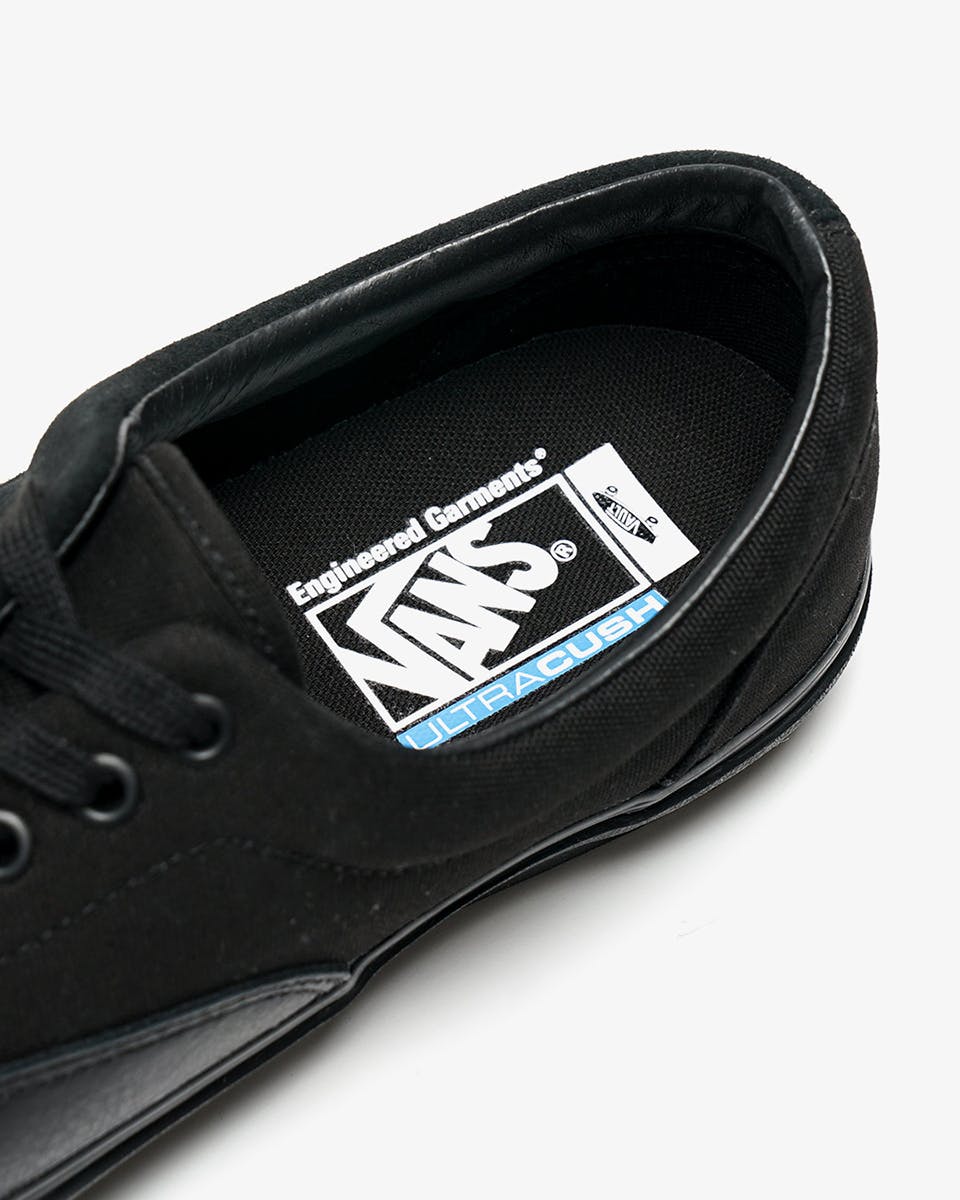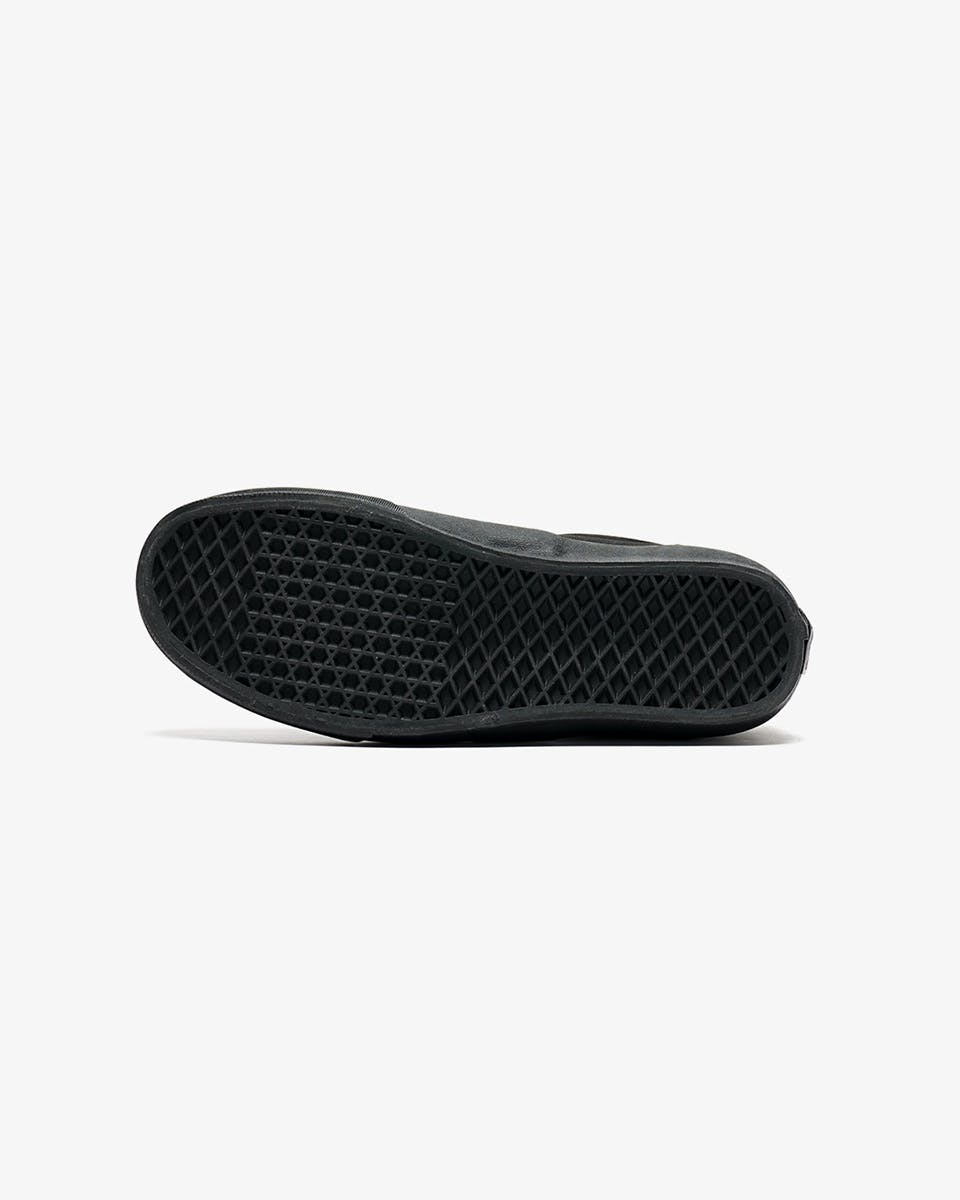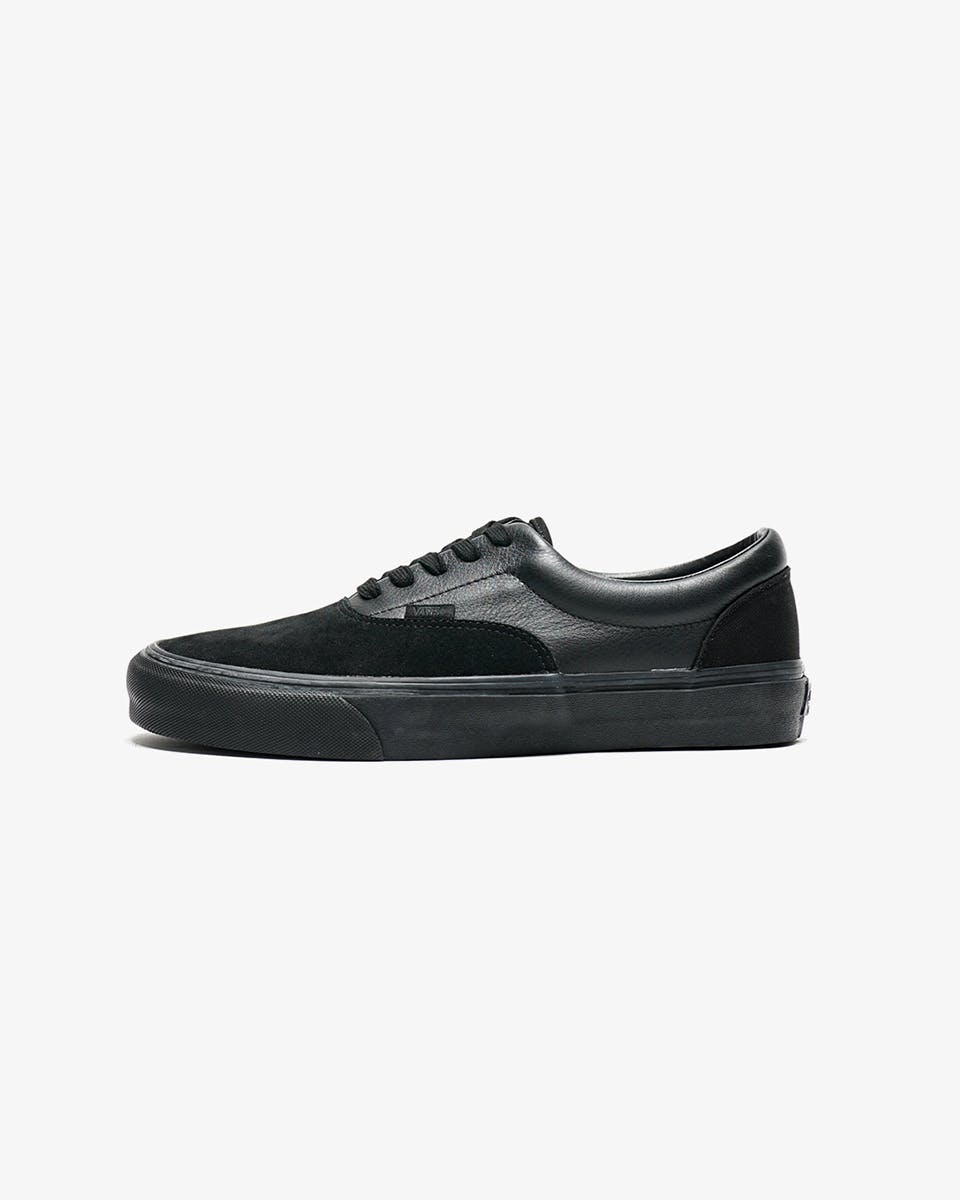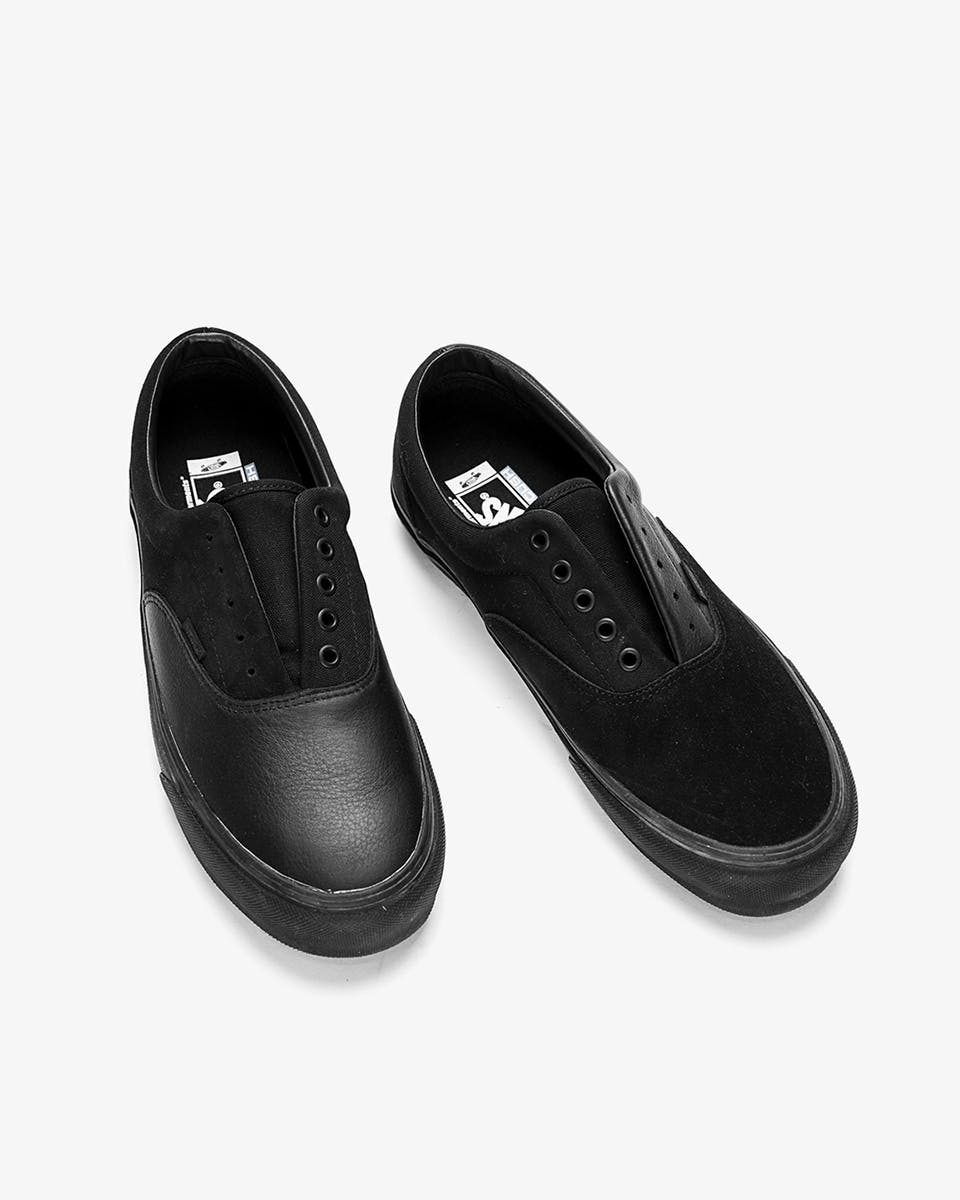 EG didn't rest on its laurels between Vans collabs, of course.
As it prepped expansive seasonal collections, Engineered Garments continued partnering with footwear brands as diverse as New Balance, Dr. Martens, Sebago, and HOKA ONE ONE (multiple times!).
The latest round of Vans hit NEPENTHES' website and Japanese stores on April 9 for ¥15,400 apiece (about $125).
Expect an international release to follow shortly after.