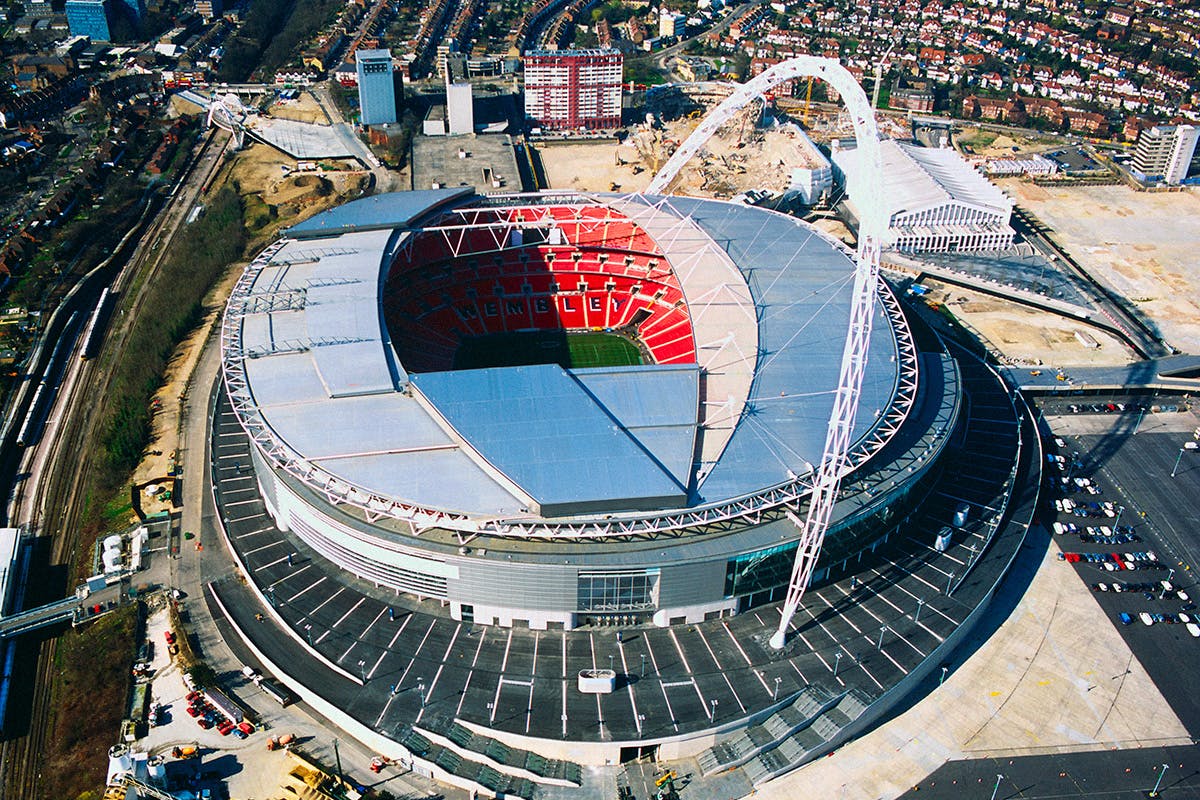 'Beyond the Pitch' is a weeklong dive into all things football (read: soccer) in conjunction with UEFA EURO 2020, rescheduled from last year and kicking off June 11. Head here for more of our immersive coverage.
When the concept for Euro 2020 was announced in 2012, it was supposed to symbolize a united Europe and celebrate the the world's most popular sport across the continent. Instead of hosting the tournament in one country, the 16th edition of the UEFA European Championship was set to be hosted across 12 European cities.
People were encouraged to travel from city to city and country to country in order to watch their national team play and to soak in the wonderful culture Europe has to offer. Although Euro 2020 was postponed a year due to the coronavirus pandemic, all of that can still be done a year later (albeit with some health and safety restrictions).
While football will be the main focus in these cities for the next month, they each offer something unique when it comes to architecture, history, cuisine, and fashion. If you're one of the lucky few to snag tickets to a Euro 2020 game, we've put together a style guide for five of the 12 host cities.
In the guide, which you can scroll through below, we've outlined some of the best pieces from our favorite brands. We've made sure to curate brands that are native to each city or country, and that best represent their respective style zeitgeist. We're not saying you should be wearing these pieces to the game, but we're also not saying you should be wearing these pieces to the game — especially if you're tired of the generic jersey.
Without further ado, travel through our five Euro 2020 host cities — London, St. Petersburg, Amsterdam, Rome, and Copenhagen — and discover a mix of new brands, must-have items, and stadium-ready outfits.
Explore a selection of the Euro 2020 host cities through the Highsnobiety lens below
Rome, Italy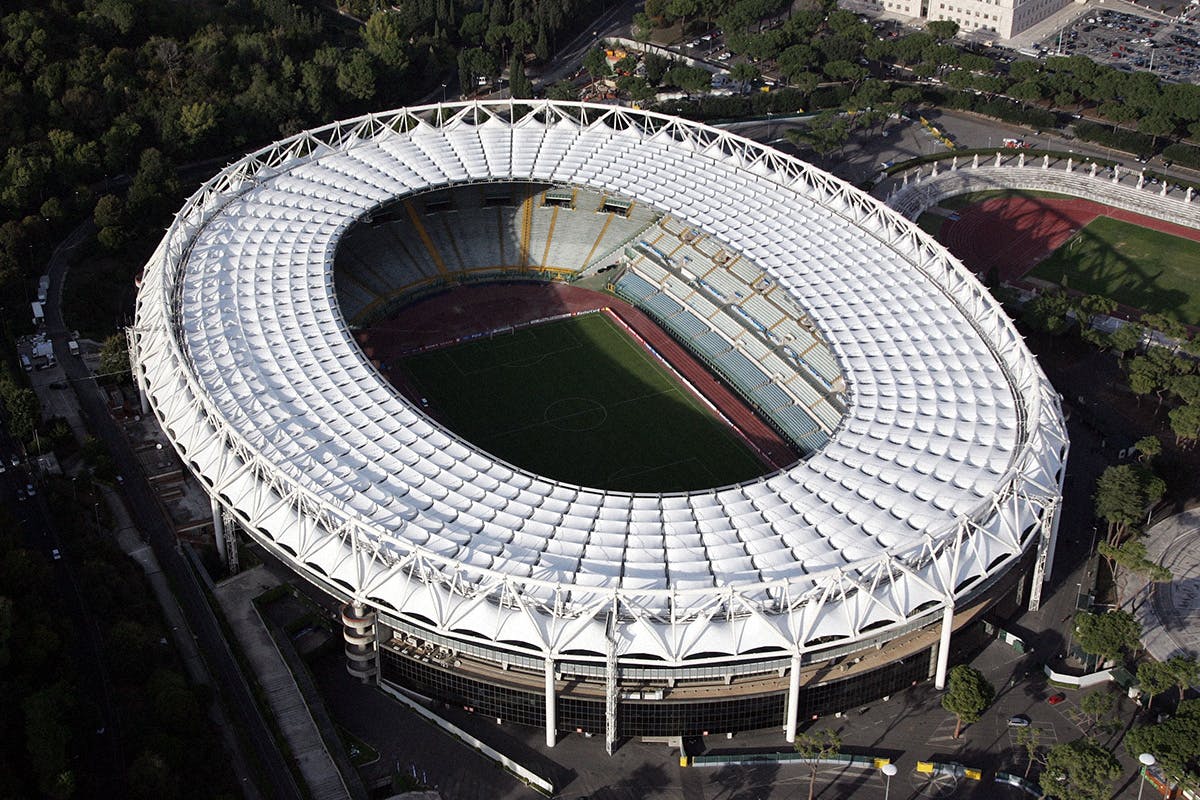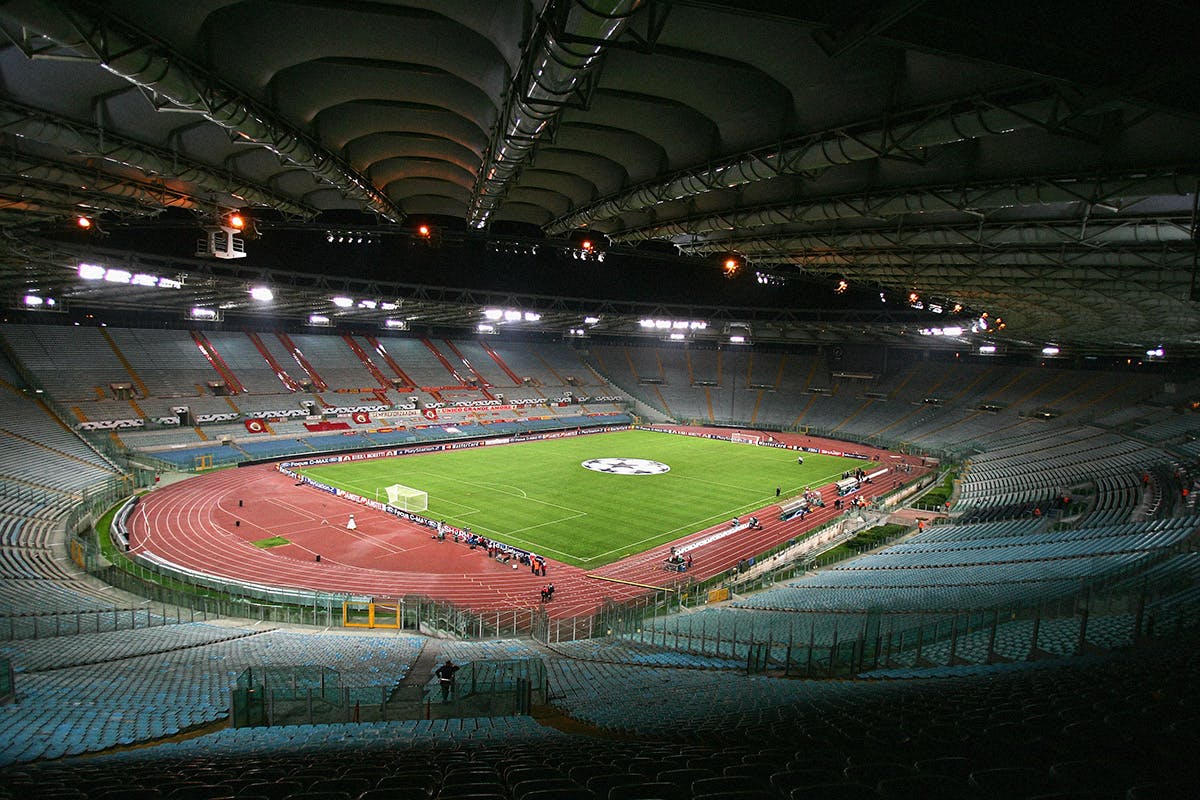 Italy is the fashion capital of the world. It's also got a deeply passionate football fanbase. More often than not, those things overlap. It comes as no surprise, then, that several Italian brands have become successful exports to other countries' football fans. Stone Island is an obvious example, the sportswear brand that was just bought out by Moncler has long been associated with hooligans. Its products were often stolen by visiting fans who ransacked the city, the badges are like scalps and a source of pride for many fans who get into a dust-up with the opposition, and Stone Island's penchant for pushing the boundaries of material innovation goes well with the high-performance nature of football.
We know, though, that Stone Island does have a reputation in certain circles, which is why we've refrained from going all-in on the logo hoodie or jacket, but instead have gone with a more subtle piece in the cotton cargo shorts. The fact that they're Stone Island is still obvious enough, but not so obvious that it looks like you're trying to make a point by wearing the brand. Pair that with a C.P. Company hoodie — another brand that has long been adopted by football fans — and you've got yourself a stylish outfit that is both comfortable and commonplace in the stadium without trying too hard.
Copenhagen, Denmark
Denmark's capital Copenhagen is booming with talent. Scandinavians and design, name a better duo? It's got some of the best restaurants in the world, is home to some of the best brands in the world, and is overall just a really beautiful city to visit. If you're lucky enough to spend some time there — for Euro 2020 or not — you'll definitely want to check out the likes of WoodWood, Soulland, and Pasteelo.
Again, we've gone with a relatively casual selection, because who wants to be uncomfortable for nearly two hours at a football game? The WoodWood shoulder bag is the perfect spot to store your valuables, while Soulland's silk pants are the waviest we've seen in a while. Throw on Denmark's dope Hummel jersey and the Pasteelo 6-panel cap and you'll be the most stylish guy in the stadium. Guaranteed.
London, England
London. Simultaneously one of the hardest and one of the easiest cities to source products and brands for. London's fashion heritage goes almost as deep as its footballing roots. During all of that history, there have been more than a few overlaps. Ever heard of terrace culture?
English football fans have a very distinct look, which we've tried to stay true to with our selection below, without putting together a costume. A mix of heritage brands such as Burberry and newer upstarts such as Blondey McCoy's Thames and one of Highsnobiety's personal favorites, Story MFG, make for a cool outfit that you can wear to the pub before the game, at the stadium, and, well, really anywhere you want.
Amsterdam, Netherlands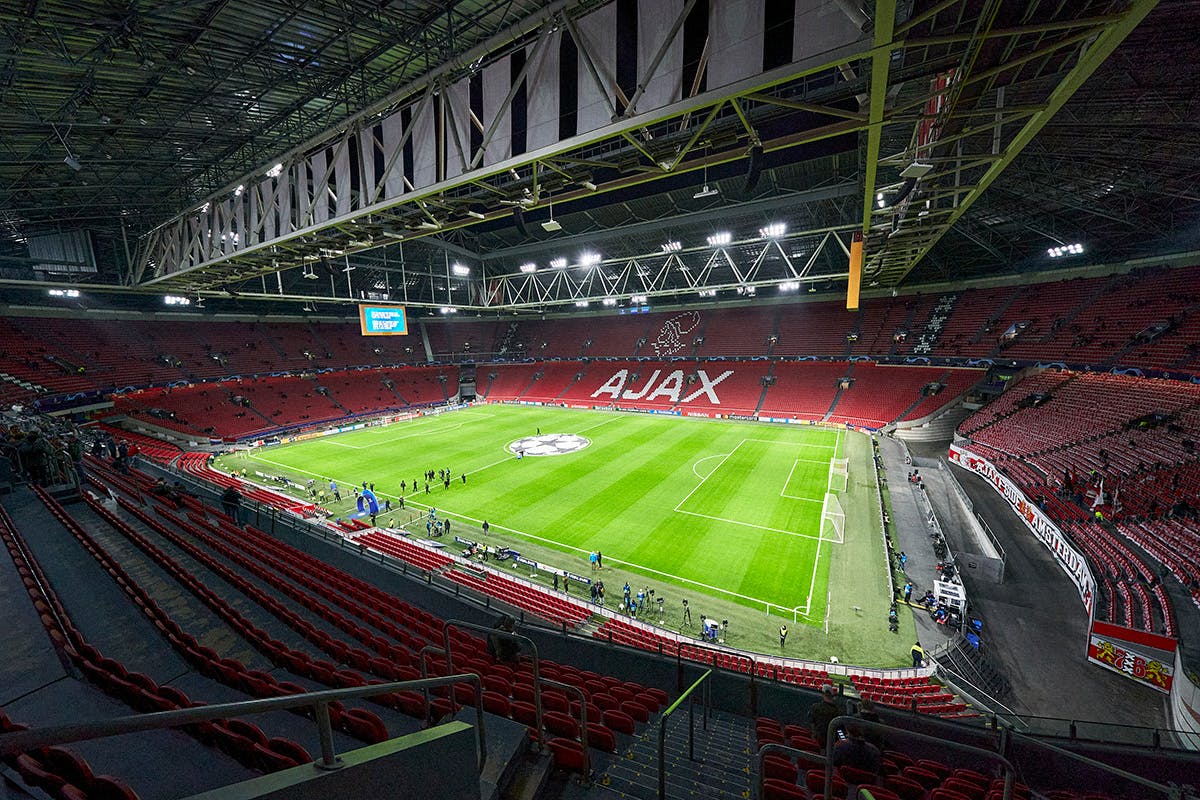 Amsterdam is not one of the traditional fashion powerhouse cities, but it's slowly making a case to be considered as such. Not only did Highsnobiety just publish a special report on the matter, but one only needs to look at the talent that is coming out of the small city at all levels to realize Amsterdam is punching well above is weight.
You've got streetwear stalwarts such as Patta, who have been around for eons (and have an incredible collection of football jerseys), as well as brands such as Daily Paper and Filling Pieces, who make up the vibrant fashion landscape in the Dutch capital. Our selection below keeps things very casual, pairing a T-shirt with a striped bucket hat. Just make sure you don't spill your beer all over that white tee.
St. Petersburg, Russia
St. Petersburg is a city that has undergone plenty of change in its time. It was founded by Peter the Great in 1703 and served as the imperial capital for nearly two centuries before Moscow took on the honor. Nowadays, Moscow has the Kremlin and KM-20, and most of the country's industry revolves around Mockba. Still, St. Petersburg (or Leningrad as it was once called) remains the cultural capital of Russia, which is why it was chosen to host Russia's Euro 2020 games.
Russia's influence in the fashion industry can't be understated, as our selection below will show. The country's fashion scene is booming, with St. Petersburg at the center of many upstart brands, who find the city's laidback nature a welcome change from the more conservative Moscow. Below, we've picked out two under-the-radar brands that are building real street cred in Russia that you should be aware of.
Want to keep browsing? Head to the Highsnobiety Shop for more products that we love. Highsnobiety has affiliate marketing partnerships, which means we may receive a commission from your purchase.