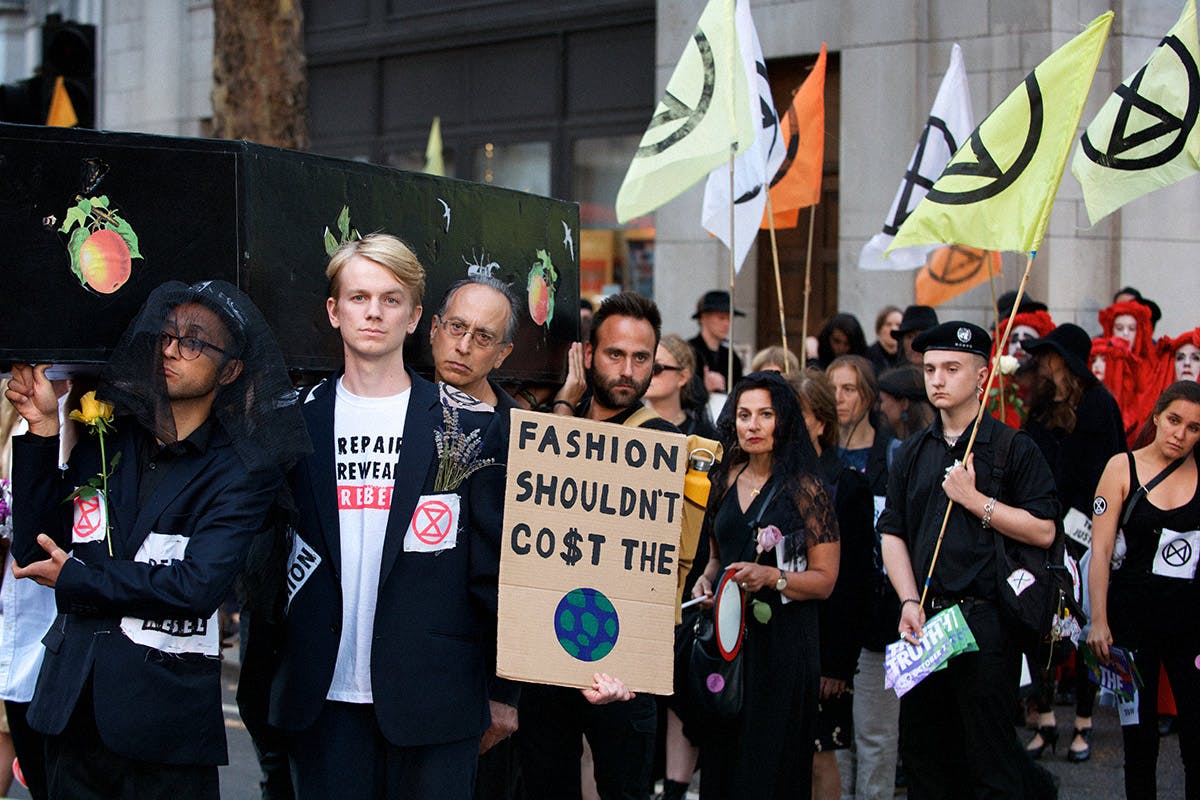 Counter-terrorism police in London placed Extinction Rebellion (XR) — the non-violent group campaigning for emergency climate action and fashion industry boycotts — on a list of extremist ideologies, The Guardian reports. XR is now threatening legal action.
According to the report, XR was included in an official 12-page "safeguarding" guide for counter-terrorism police created in November 2019. They were listed alongside neo-Nazis and a pro-terrorist Islamist group, and stated as holding ideologies that should be flagged to the Prevent terrorism programme.
The guide apparently advises caution towards individuals with "strong or emotive terms about environmental issues like climate change, ecology, species extinction, fracking, airport expansion or pollution."
It also describes XR as hosting an "anti-establishment philosophy that seeks system change underlies its activism; the group attracts to its events school-age children and adults unlikely to be aware of this. While non-violent against persons, the campaign encourages other law-breaking activities." Such "law-breaking activities" is a probable nod to Greta Thunberg's now global school walk-outs.
An XR spokesperson responded to the news with understandably distain and dismay, "How dare they? Children up and down the country are desperately fighting for a future. Teachers, grandparents, nurses have been trying their best with loving nonviolence to get politicians and big business to do something about the dire state of our planet. And this is how the establishment responds.
"In a world of misinformation, where lies travel faster than the truth, we can't help but wonder was this a deliberate attempt to silence a legitimate cause. Wouldn't it be nice if they focused on the real extremists, the fossil fuel companies and those that do their bidding?"
After being contacted by The Guardian, police now say that the inclusion was an error.
For more on Extinction Rebellion, read our dive into their global fashion boycott.