Sotheby's November edition of Contemporary Curated is open for bidding and it's been guest curated by Fai Khadra. Khadra has created stage designs for the likes of Drake, A$AP Ferg, and Syd, collaborated with fashion houses including, Dior, Alexander Wang, Moncler, and Louis Vuitton, and featured on musical projects with Blood Orange and The Internet.
Now, the multi-disciplinary artist, musician, and art director is using his impressive platform to encourage a new, younger art audience to think about collecting.
Recent studies have shown that millennials are now the fastest-growing constituency of collectors, and at the top end of the market, they buy more art and spend more on it than any other demographic. But the world of auction houses and art fairs can be mystifying if you don't know where to start.
With the latest Contemporary Curated auction open for bidding with works from the likes of Andy Warhol and Bill Viola, we asked Khadra about his favorite artworks, artists, and the best advice for aspiring collectors.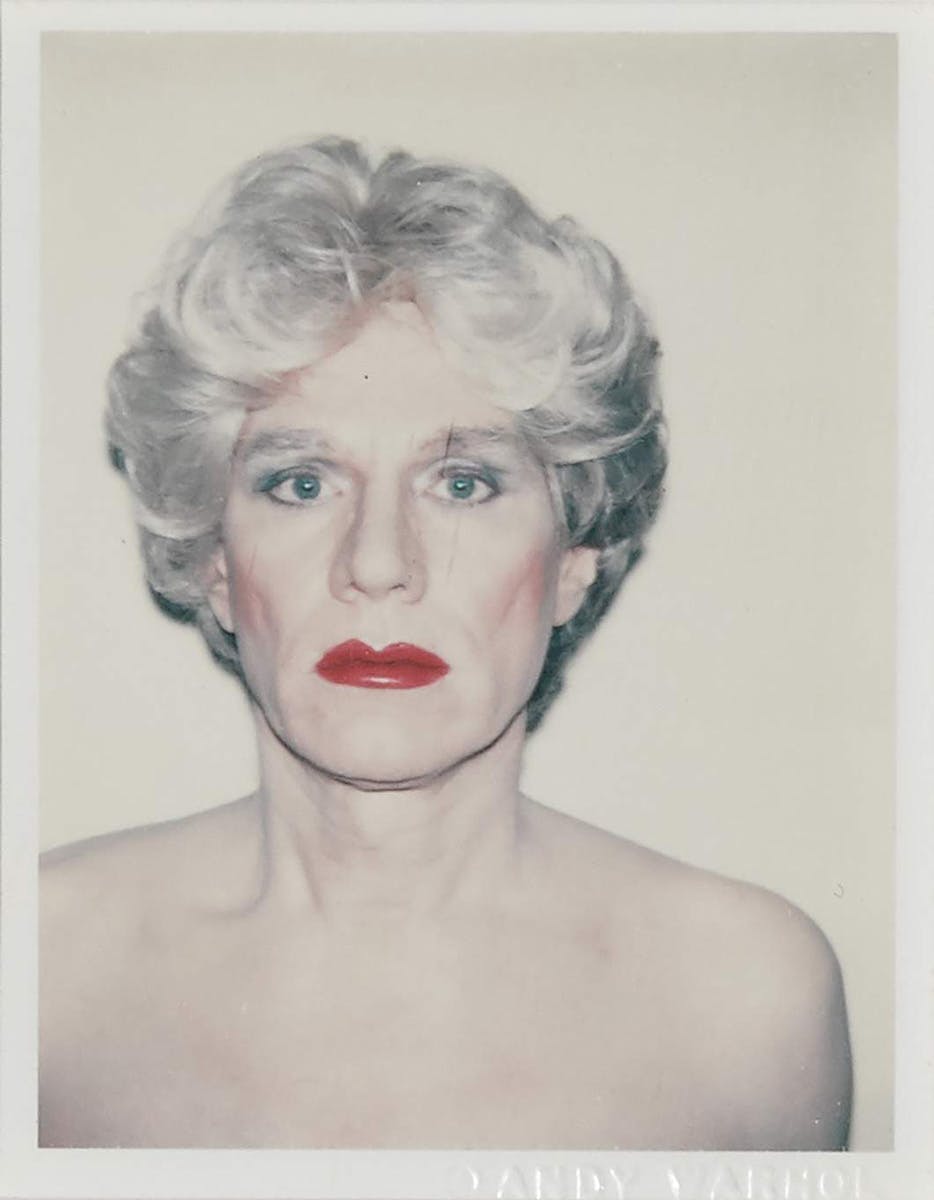 I read that seeing art in person is really important for you. How have you adapted during the pandemic?
In the beginning, it was exciting to see how people were going to try to do exhibitions more virtually, and I think there's definitely still promise to that, but there's nothing really quite like being confronted with the work in person.
Over quarantine, I was going back into the archives and looking at, and re-digesting shows I've seen in the past, or just watching documentaries or films or reading books. I bought a million different art books to do research on things that I might have missed in the past, or things I've overlooked.
That was really interesting because it was like revisiting different shows I've been to or reliving artists' histories with them. That was how I re-engaged with art during that time of total lockdown. And then I think, once things started to open up back again, I feel like galleries started to be really smart about letting a certain amount of people in this time. What's the most significant piece in your collection?
One of my favorites is probably the Sterling Ruby stalagmite that I just acquired – because of the scale. It's still not installed actually because we have to cut out a piece of my roof so that it can fit through. It's just taller than the height of my ceiling.
I got it from Sotheby's. I just loved the way it looked. I loved the title. I loved that series specifically from Sterling, and so I just was like, "Okay, I'm going to bid." I thought someone would probably outbid me and then I ended up winning the lot and after looking at the dimensions, I was like, "Okay, how is this going to fit in the house?" So, that started the whole process of figuring out where it was going to go, and how it was going to fit. I was literally on the phone with Sterling yesterday being like, "What type of glass do I have to put on top so that it doesn't get ruined?"
How would you describe your approach to collecting?
I think it's always going to evolve. What artists take on as a topic to explore is ever-changing, especially now. I wonder how artists are going to digest all of these events, like this lockdown, the election, and everything that's been going on. It's such a turbulent time and artists will make works that reflect this time – and that's going to inform a lot of the collecting.
Personally, I love to collect works by artists who are pushing the boundaries of what it means to create art. I think it's really interesting if they can take on challenging topics in a really beautiful way. There are so many artists I would love to own pieces by, it's almost impossible to pick a couple.
But if you had to pick one?
I would love a fountain piece from Bruce Nauman.
What advice would you give people looking to start collecting?
The advice I'd give any collector is to buy something that they truly love and feel like they can live with forever. Then you'll never be concerned about its market price and if it goes up, great, and if it doesn't, then it's still a piece you love.
Buying something that you have a personal connection with is the most important thing. The market really can't dictate that. I think it's such a personal connection with the art and the collector.
Which artists would you tell your friends to keep an eye on in 2021?
There are so many young artists. I have friends who are amazing artists like Dozie Kanu and Issy Wood. I also really like Sayre Gomez.
Do you have an eye on a particular lot in the Contemporary Curated auction?
I really like the Urs Fischer piece, and I really like the Andy Warhol in Drag portrait. I just think it's iconic.
The Contemporary Curated auction closes on November 24.