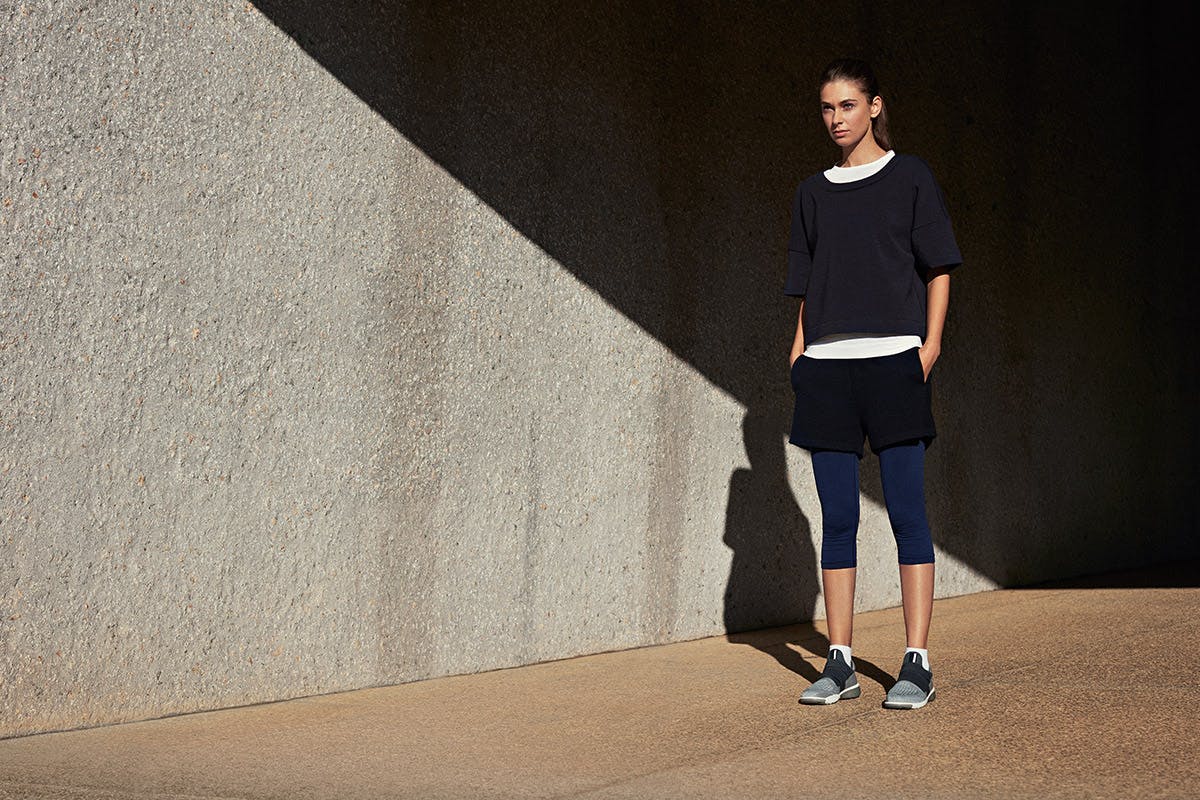 FALKE is most often recognised for the iconic socks that its been designing for over 120 years. But, unbeknownst to some, the brand also creates seasonal clothing lines and this season it's focusing heavily on the sportswear in the FALKE Ergonomic Sport System range.
FALKE first started developing high-tech sportswear back in 2005—long before it became the in-thing to do—and for Fall/Winter 17/18 it's carrying out the most significant updates yet by refocusing on its expertise in knitwear. The result merges over a century of knitting experience with the very latest innovative techniques in sportswear design, honoring the brand's heritage and proving its contemporary value.
The latest Ergonomic Sport System collection sacrifices neither function nor form and relies heavily on a robust color palette of blues and greys injected sparingly with shades of rust, mustard yellow and green. On the surface the collection is fashion-forward in its minimalism; at closer inspection, an obviously fervent approach to material choices creates a sense of elegance and supports performance aspects. FALKE uses a range of fabrics to achieve this including merino wool, cashmere, silk, linen and polyamide.
The collection is available to shop now at various locations and via FALKE's online store.