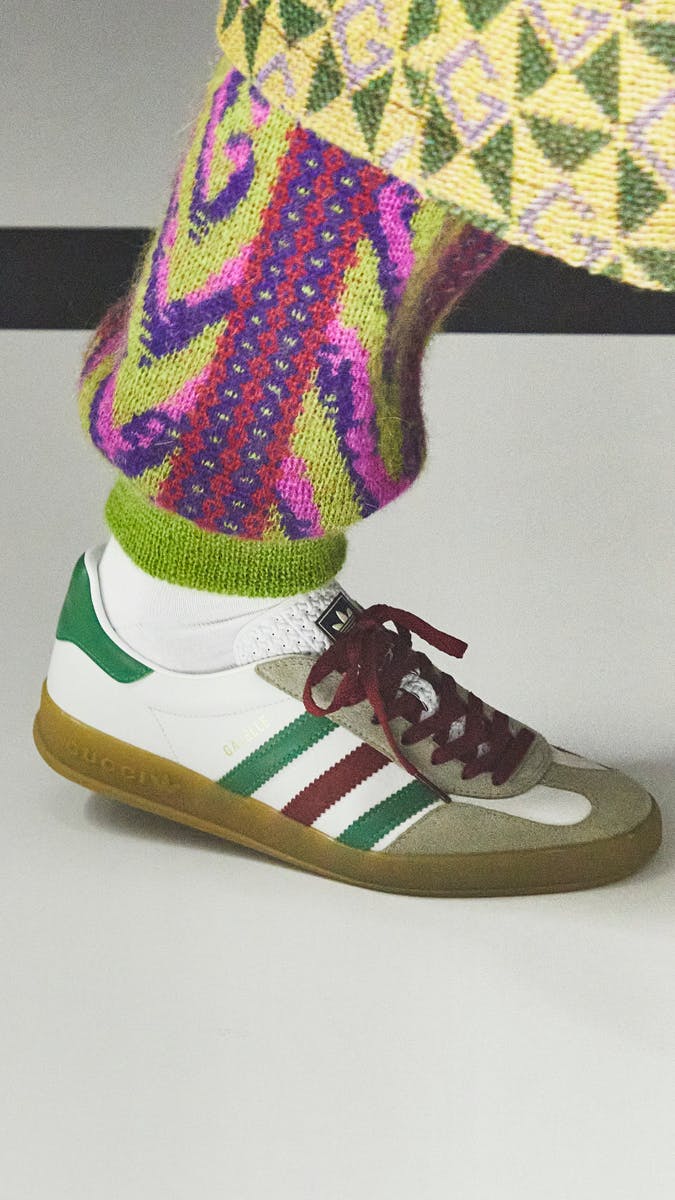 We're here again. Fashion month has come to an end, and we've all aged prematurely trying to keep up with all the shows, gossip, and releases across multiple cities.
In January, Men's Fashion Week saw a rocky start, as plenty of shows and events were canceled due to COVID-19. For women's fashion week, most of the restrictions had been lifted, which meant that the fashion crowd was back in business with a bang.
This season brought Matthieu Blazy's debut at Bottega Veneta, three excellent collections from Glenn Martens across Y/Project, Jean Paul Gaultier, and Diesel, plenty of front-row looks from Rihanna, and unexpected collaborations from Apple x Balenciaga, adidas x Gucci, and so on.
It goes without saying that there have been plenty of great clothes – and we've already talked about most of the collections – but when it comes to footwear, we haven't taken a closer look.
As today marks the last day of Paris Fashion Week, the Highsnobiety team has gone through our favorite shows, and picked out the best footwear spotted as part of the upcoming Fall/Winter 2022 collections. One thing is for sure – it features everything from sandals to bold heels.
It was a tough battle, but below are our favorites.
Morgan Smith, Style Writer – Bottega Veneta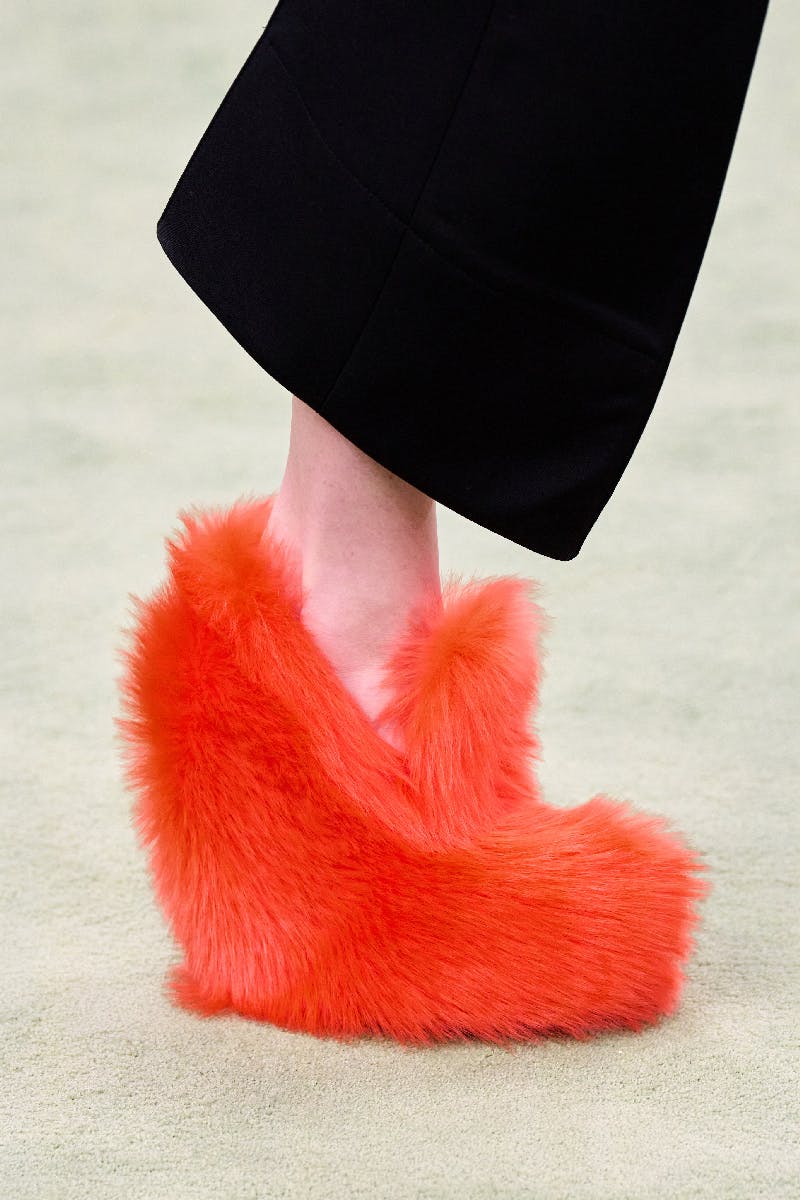 "Bottega Veneta's FW22 fur platforms live in my head rent-free. During the runway show, it was paired with a simple black suit — proof that the right shoe can take a dull look to the next level. I'm not even a heels kind of girl, but I would literally get these to just stare at them…and maybe a quick mirror flick or eight."
Alex Pauly, Style Writer – Chet Lo
"Chet Lo's pastel Yeti boots are for That Girl: the London Tipton of the ski chalet, the chick who vacations in the alps but doesn't do winter sports, the one who won't let inclement weather stop her from wearing heels. Practicality be damned — these furry, pastel creations are perfect for a rave on an iceberg."
Jake Silbert, News Editor – Birkenstock x Dior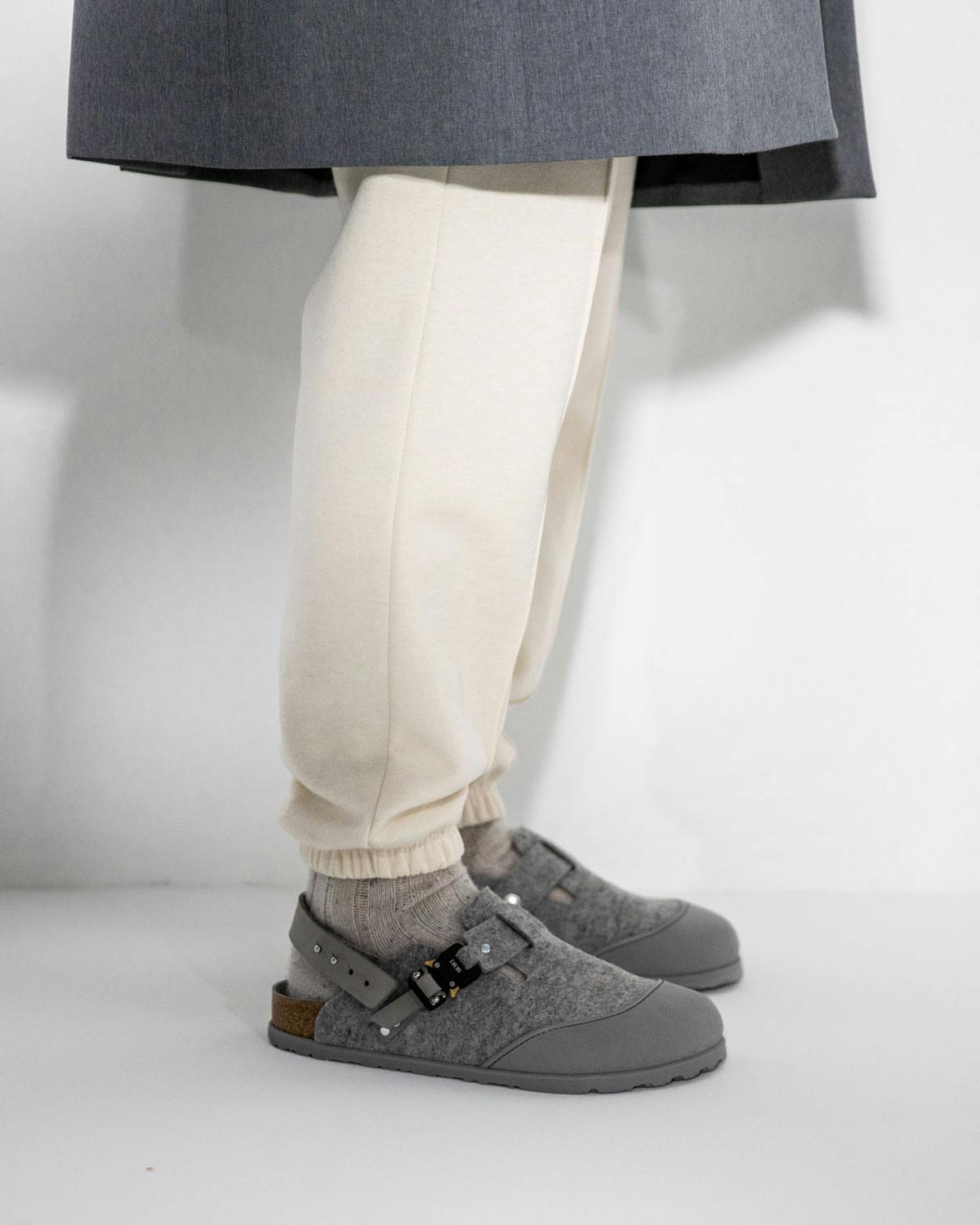 "Dior Jordans? No thanks! I'll take a pair of Dior's divine Birkenstock clogs instead, please. The tweaked Tokio Super Grip-esque sandals are so far beyond anything else that debuted this Fashion month, made perfect by delicious taupe hues and exquisite suede uppers. I didn't think anything would ever get me to retire my old, beat-up Bostons but here we are."
Sam Cole, Associate Writer – Givenchy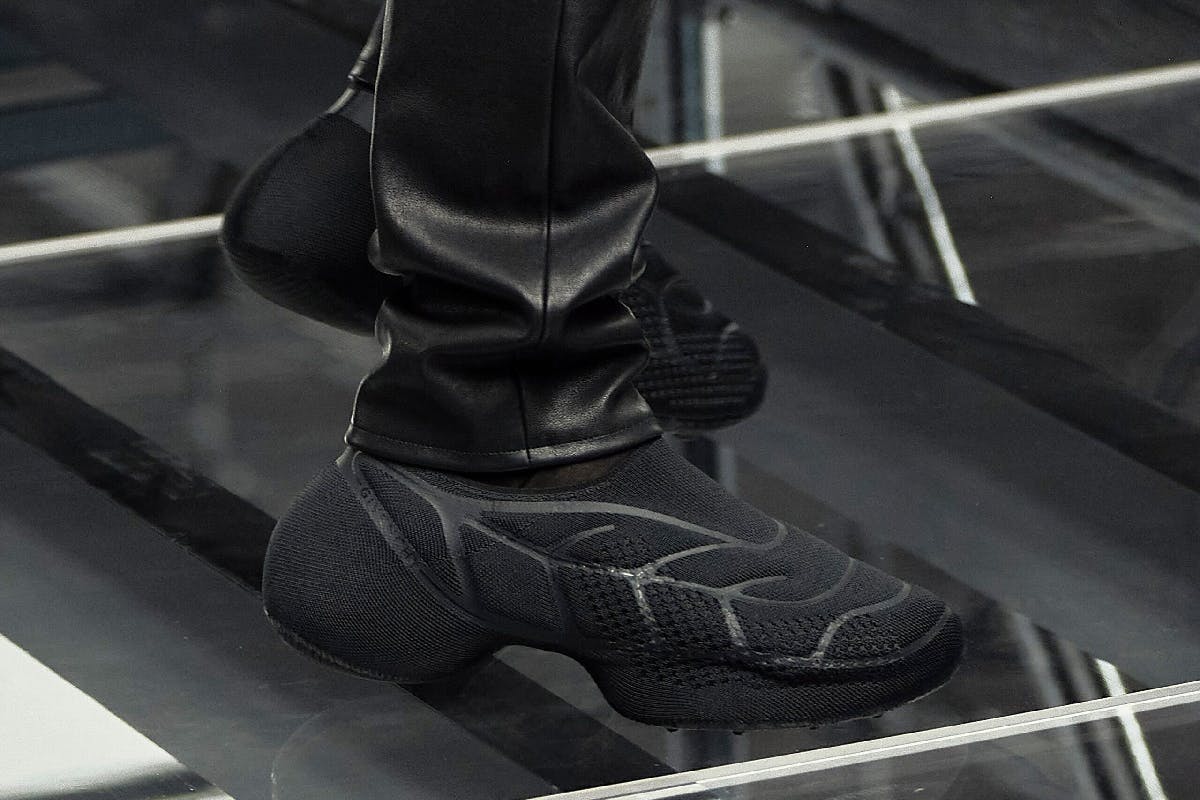 "Matthew Williams' vision for Givenchy's footwear has been really interesting to watch evolve. Personally, I've never taken much interest in the house's sneakers, but the experimental approach he's adopted has made it a lot of fun. I doubt these are something I'd throw into rotation, but I respect how unorthodox they are. It's like the Nike Roshe Run was designed in Tron Legacy's darkest timeline - I could totally see Rinzler reppin' the orange on black colorway."
Tora Northman – Versace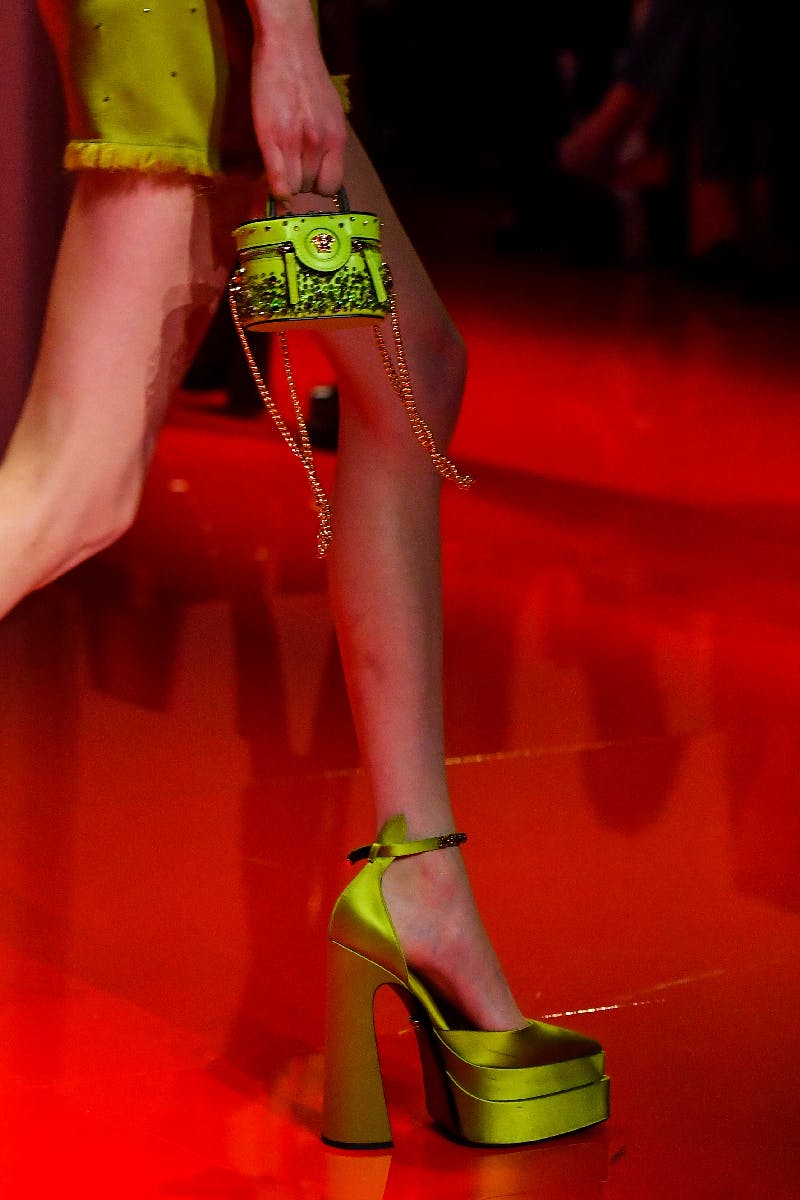 "I'm unapologetically Gen Z, which means that I haven't stopped thinking about Versace's platform heels since they debuted as part of the Spring/Summer 21 collection. When a pointed toe version hit the runway, I gasped. There's something about the idea of fulfilling my wildest Bratz doll fantasy that makes these the most perfect heel of all time – and TikTok would agree."