Father's Day is a time of showing love and appreciation. All those years of guidance and mentoring need to be properly celebrated. No more "Best Dad Ever" mugs, or even trying to get your dad into a Supreme shirt. We are past that point in life. What our fathers need is something cutting edge, something recognizable, but with a little maturity behind it. What was once a holiday where mom took care of the gift is long gone. Time to fend for yourself.
Not to worry, we have all been there, perplexed on what satisfies our father's taste for style. You can't get him something too young, he'll end up looking like the midlife crisis we all fear. But you shouldn't get him something that makes him seem any older than he is. What a father deserves is something timeless, an item that will be used for months or years to come. It should be a subtle statement piece both practical and stylish.
We've put together a list of garments, shoes and accessories that any father, regardless of age, will appreciate.
IW Harper 15 Year Aged Whiskey
Good whiskey is nice, but great whiskey is remembered. IW Harper's 15-Year-Old Kentucky Bourbon is the perfect way to show dad some well-earned appreciation. Unlike some bourbons, Harper's is sweet and up front with hints of grain and corn immediately apparent after the first few sips. With notes of oak, raisin, caramel, spice and vanilla IW Harper is the essential sipping bourbon to enjoy on the rocks or neat.
Salomon XT S-Lab 5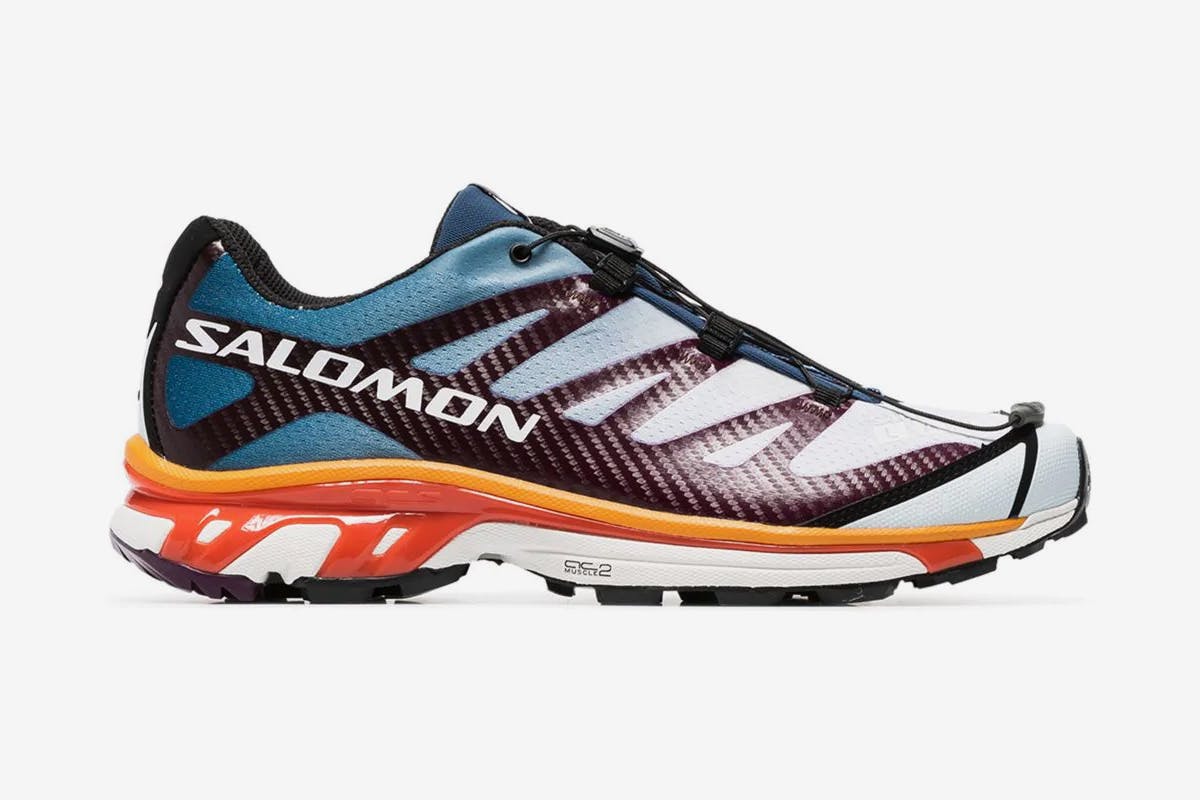 Every dad likely already has their technical sneaker in rotation, but the Salomon XT S-LAB 5 is the ultimate dad-style slash streetwear hybrid. Perfect for hiking, running, or simply going to the bodega, the Salomon is a tasteful addition to dad's sneaker collection. With an orthoLite sockliner, as well as a quick drying breathable mesh midsole, the Salomon XT will be the shoe your father will refuse to take off.
Online Ceramics "Changing of the Guard" T-Shirt
With these impeccable T-shirts from Online Ceramics your dad can relieve his deadhead days in style. With designs seemingly straight out of a Hunter S. Thompson fever dream, each Online Ceramics shirt is one of a kind, admitting on their website that the T-shirt you get will not be the same shirt you ordered. Online Ceramics' graphics are extremely vivid, even psychedelic in some cases, but the final product is always a quality T-shirt. Tip: This LA operation is small and orders can take up to 30 days so plan accordingly.
Bang & Olufsen Beoplay H9 3rd Gen. Wireless Active Noise Cancelling Headphones
A good pair of headphones goes a long way. These Bang & Olufsen wireless headphones are the perfect gift for a music loving father. The new Beoplay H9 comes with an over-ear style and is crafted in luxurious and light-weight materials. The headband is built around a solid and lightweight aluminium frame covered with stitched cowhide leather, and underneath the lambskin coated ear cushion is adaptive memory foam that forms to the shape of your ear for supreme comfort and breathability. Due to a bigger built-in battery, you get up to 25 hours of playtime with Bluetooth. Perfect for the dad with an endless library of music acquired over years of going to concerts and collecting vinyl.
Persol PO0649 Sunglasses
Sunglasses can make or break a good outfit. Bad glasses look cheap and flimsy, but these Persols are a classic frame that will make any father look suave and sophisticated. Synonymous with intrinsic class and elegance, Persol has been a symbol of Italian style for more than 90 years. The round frames in Persol's Havana colorway will be perfect for the next beach trip with the family, or a round of golf with friends.
Bottega Veneta Nero Intrecciato Card Case
There is nothing worse than seeing a good pair of pants ruined because of a bulging wallet sticking out of the back pocket. It is time for dad to get rid of the old wallet he's had for years, and upgrade to something slim and polished. Look no further than the Bottega Veneta Nero Intrecciato card case. This rectangular card case is fully crafted from hand-woven VN leather for a smooth polished finish that holds up to six cards and cash.
Comme Des Garçon Eau de Cologne Series 4 Anbar
Most fathers have an iconic scent, something that vividly sticks in our memories. However, in today's ever-changing world having a couple go-to scents isn't such a bad idea. If you want a simple, clean smelling fragrance look no further than Comme des Garçon. Rei Kawakubo created her masterful, perhaps perfected unisex scents, with her Eau de Cologne Series 4. Anbar is a stand out of the series, not too overbearing but makes its' presence known. A woody, citrus scent with notes of bergamot, orange, lemon and clove creates a musk that is a seamless fit for the approaching summer.
Aime Leon Dore Penny Loafers
Teddy Santis' Aime Leon Dore has been making waves recently with the opening of their new Mulberry store and cafe. ALD is the hybrid between East Coast prep and Downtown style, with their new penny loafer being the ideal example. ALD's green, white and brown colorway meshes together nicely, making it just the right amount of color for the warm weather season. Made in Portugal with premium leather these penny loafers will last for years to come, only getting better with age. Tip: For extra good luck find two pennies from the year your dad was born and slip them in the loafers.
Art House By Alisa Carroll
Alisa Carroll's Art House is the quintessential coffee table book. Leading art collector Chara Schreyer's forty-year collaboration with interior designer Gary Hutton has produced five residences designed to house over six hundred works of art. These include masterpieces by Marcel Duchamp, Andy Warhol, Diane Arbus, and more. Art House takes readers on a breathtaking tour of these stunning spaces, and will be an excellent gift for the dad who loves contemporary art.
John Elliot x Off-White Bougainvillea Bowling Shirt
Bowling shirts, camp-collars, whatever you want to call them, are definitely on-trend currently. However, no one rocks them quite like a dad. The Tommy Bahama tropical shirts have long been the go-to for our grill master fathers, but with dad-style more on brand than ever it is time to step it up a notch. Perfect for any backyard grill-out is John Elliot's Bowling Shirt. A gorgeous off-white bougainvillea floral print with point collar is a perfect fit for any occasion.