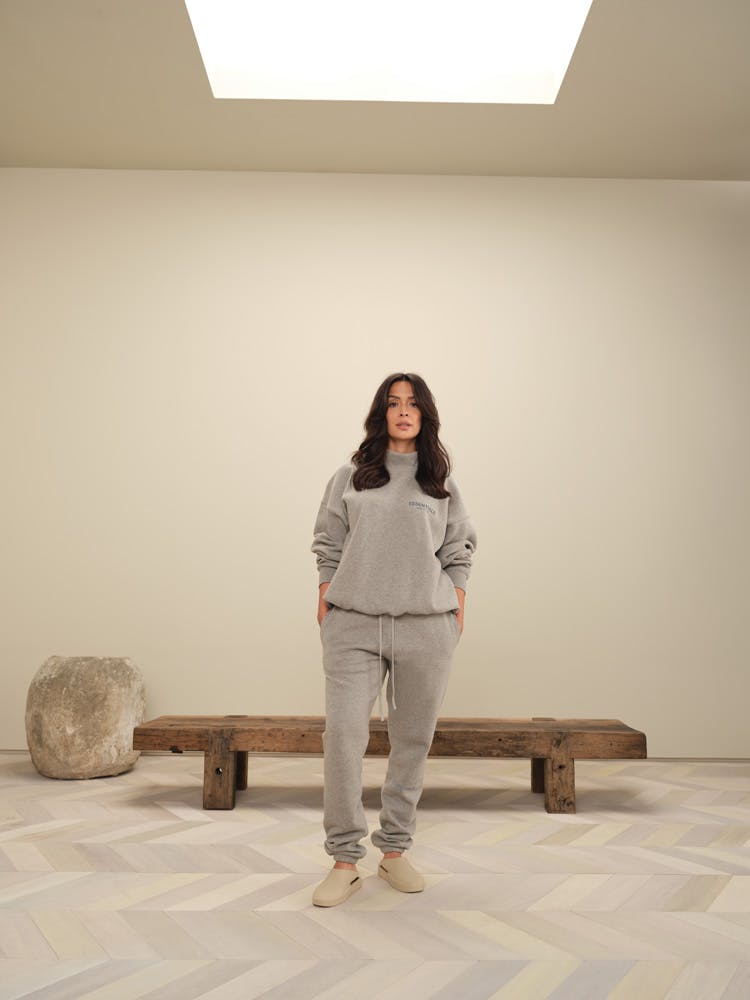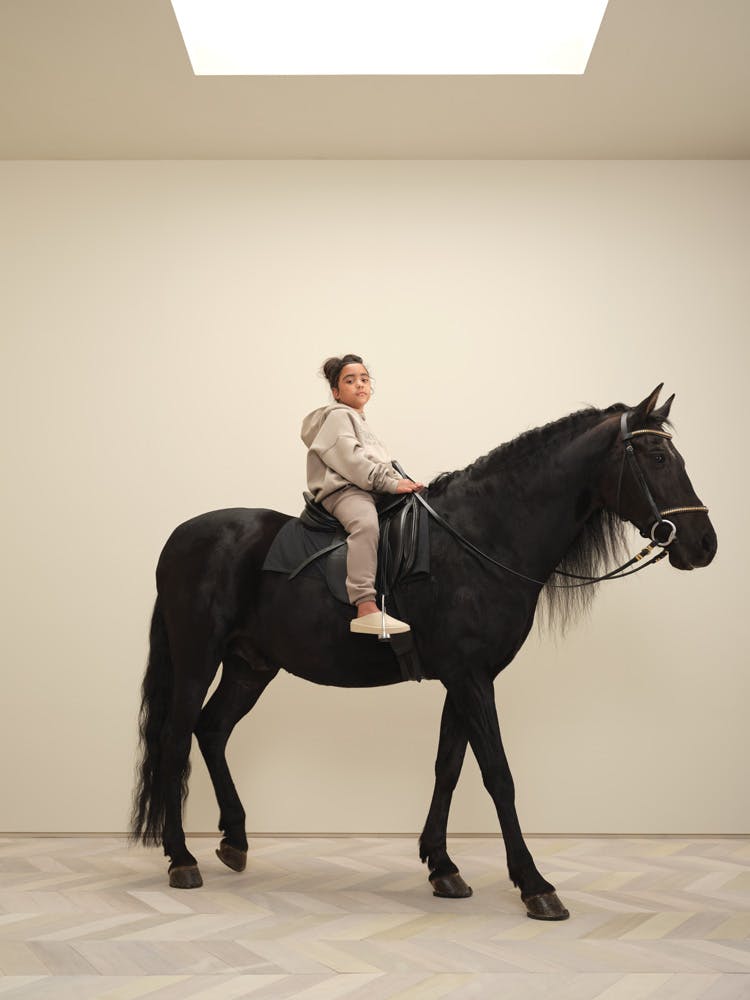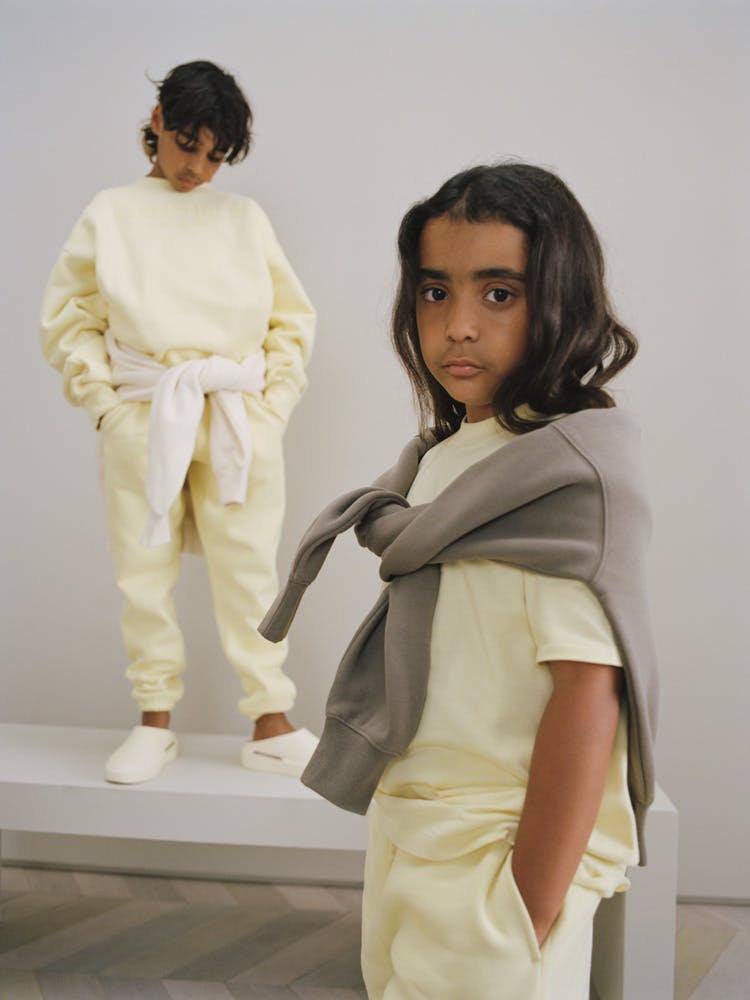 Being a cool kid used to mean having a personal cell phone or all 150 Pokémon (greetings, fellow '90s kids). Nowadays, it means rocking up to grade school with a fresh fit, perhaps sourced from Balenciaga or 1017 ALYX 9SM.
Today, Fear of God is tossing its hat into the soon-to-be crowded kids' clothing ring, expanding its ESSENTIALS line to include clientele far younger than the usual crowd.
An accompaniment to the seasonal ESSENTIALS selection, Jerry Lorenzo's new ESSENTIAL Kids offering encompasses a complete collection of cozy goods ideal for children as young as toddlers and as old as pre-teens. Once you're a teenager, you can probably get your parents to take you to PacSun for mainline ESSENTIALS, right?
As seen on Lorenzo and in family in Shaniwa Jarvis' lush snapshots — alongside those forthcoming backless sneakers — ESSENTIALS' neutral shades are in full effect for ESSENTIAL Kids, with youngsters granted access to slouchy jersey T-shirts, polo shirts, and fleece sweaters emblazoned with the line's unmistakable all-caps branding. Evocative tones of "Buttercream," "Dark Heather Oatmeal," "Moss," and "Stretch Limo" complement each other and themselves with ease, making it a cinch to get ready for school, even if it's a digital class.
Scaled-down appropriately in price from ESSENTIALS, the ESSENTIAL Kids lineup drops May 12 on Fear of God's website for $30 to $150, just ahead of summer vacation. Who's to say which one kids will be more excited for?
If you missed any of it at Fear of God, shop the lot at StockX.