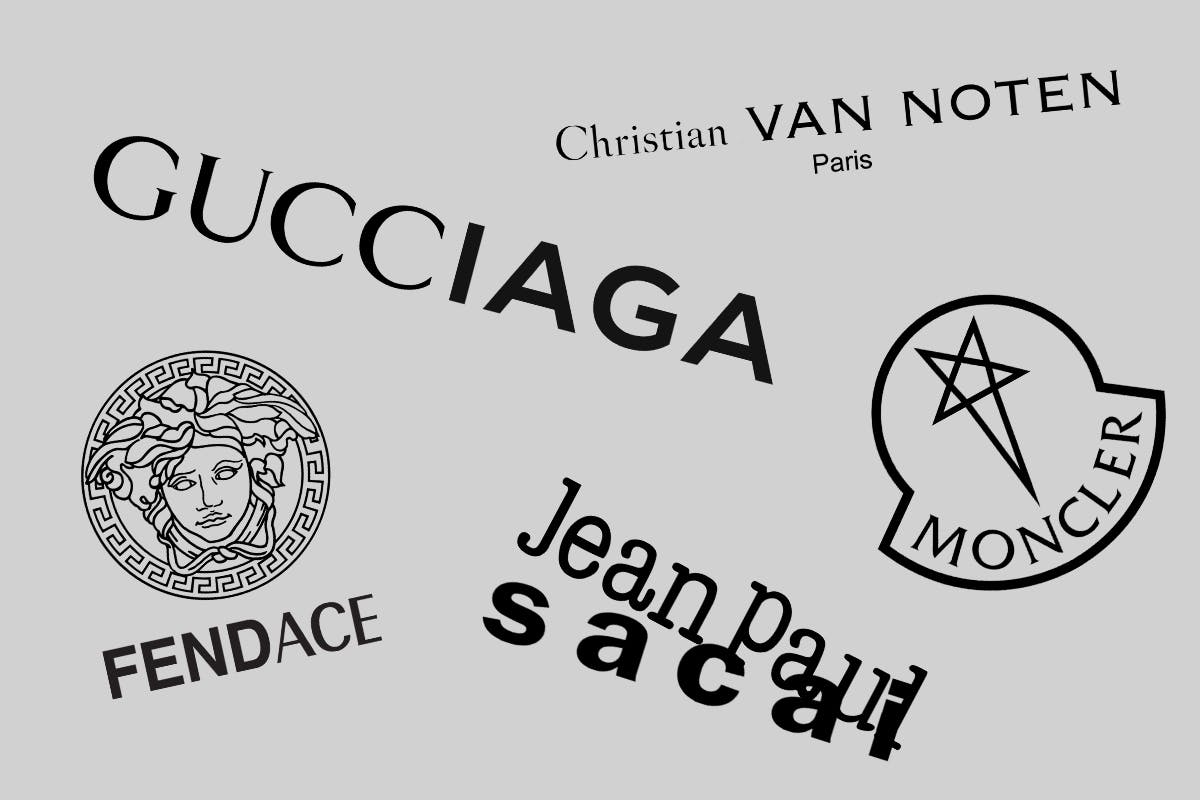 I've met enough luxury executives and designers over the years to guarantee you the only question asked with urgency at this morning's weekly standup meeting was: "Which of our luxury peers should we collaborate with next season?"
Hold up, hold up. First, the answer to that question should be, "None, you're already late." Secondly, the industry needs to put that idea down, flip it, and then reverse it to where the question becomes, "When did we stop leading fashion forward?"
As Fendi and Versace unveiled the industry's worst kept secret last night in Milan, they gave media, influencers, and fans something to talk about. "FENDACE" saw Fendi's Artistic Director Kim Jones — with the help of Silvia Venturini Fendi — debut his take on the house of Versace, to minutes later unveil Donatella Versace's rendition on the fellow Italian house of Fendi, presented on the same runway.
Long-time Fendi and Versace muses Kate Moss, Naomi Campbell, Kristen McMenamy — along with new-gen models Precious Lee, Paloma Elsesser, and Adut Akech — walked out in altered house signatures including gold-plated F-logo chokers, reworked Fendi Peekaboo and Baguette handbags finished with Versace's golden Medusa logo, and even blonde Donatella wigs.
It was fun, it was a merchandising goldmine, and it represented just how unimaginative the luxury fashion industry has become, where the players who yell the loudest, market the hardest, and are celebrated by their peers the most, can move up in a self-created fantasy football score shoot of relevance.
When Gucci partnered with Balenciaga earlier this year, followed by Balenciaga collaborating with Gucci, the coming together of two of fashion's most influential and financially successful brands surprised industry insiders and fans alike. Two brands that are part of the same fashion group and have vied for the same consumer for years finding common ground was a fresh take on what Balenciaga's Demna Gvasalia had already done first with Vetements in 2016, when the brand collaborated with 18 clothing businesses including luxury brands Comme des Garçons, Manolo Blahnik, and Brioni.
The evolution of that concept, as shown by Moncler with the launch of its Genius project in 2018 — followed by Valentino and Undercover in January 2019 — still felt like a fresh interpretation of a then novel strategy. Since then, the formula has been cut-and-pasted by Jean Paul Gaultier x everyone, Sacai x everyone, Karl Lagerfeld x Kenneth Ize, Dries Van Noten x Christian Lacroix, Valentino x Craig Green, Rimowa x Fendi, and Rimowa x Dior.
But whatever you do, don't call them collaborations! FENDACE, as promoted on Fendi and Versace's Instagrams, made that point very clear, calling the partnership "a swap, not a collaboration." In part, Gucci and Balenciaga called it "a hack, not a collaboration," Valentino called its partnership with Craig Green an "interpretation," as did Jean-Paul Gaultier for its linkup with Sacai. What don't you understand? It's not a collaboration.
Sure. Let's call it that anyway to save everyone time and to wake luxury brands up from the fact that most of them are no longer in control. Not when it comes to innovating, not when it comes to content, and certainly not when it comes to the very outdated notion of dictating what wording is adopted by the public.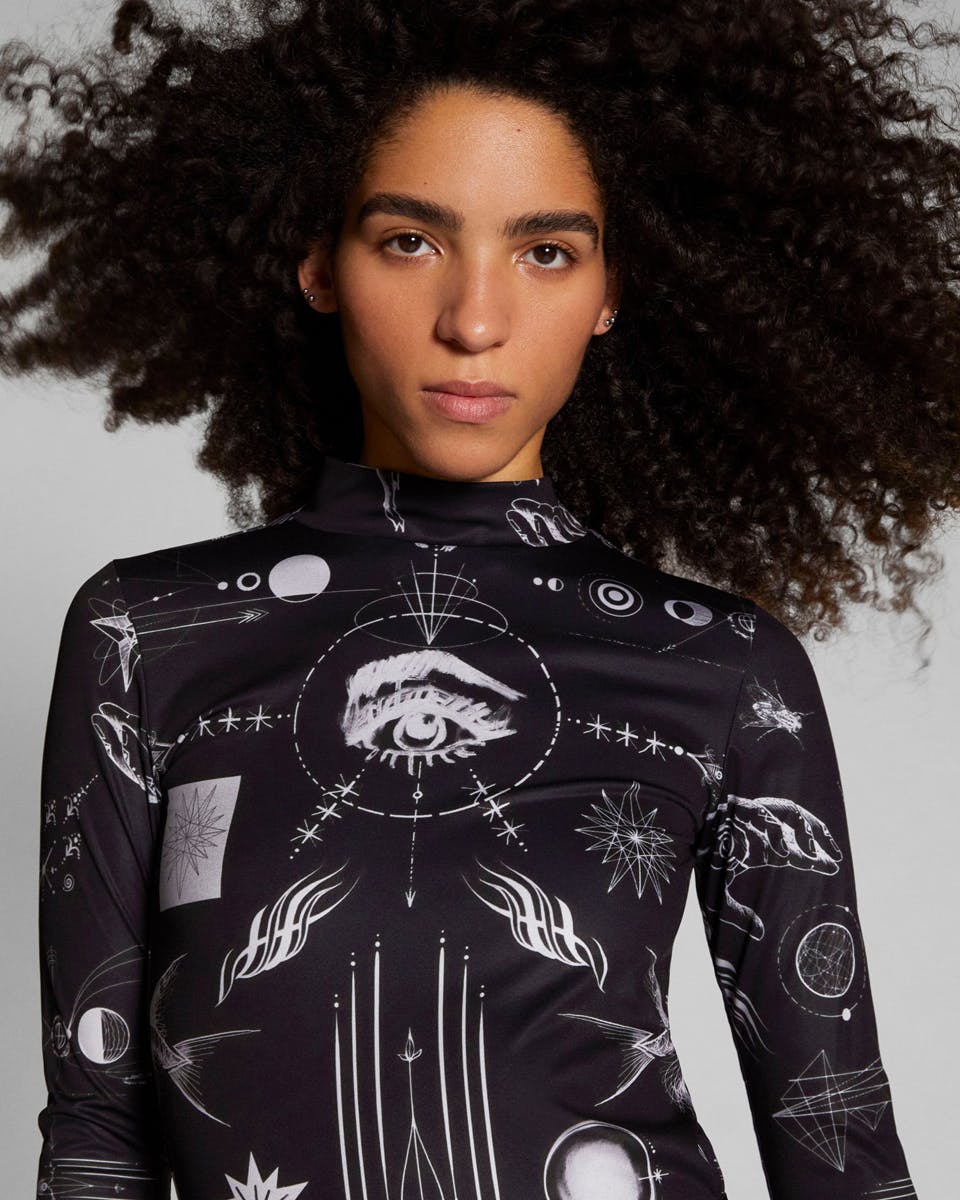 In the "relax-bro-it-isn't-that-serious" space the comment section has found itself in, where observers believe the multi-trillion dollar luxury fashion industry shouldn't be dissected and analyzed, brands have seemingly successfully blinded us. They've done so to a point where we've forgotten that every single collection and product launch, every "disruption," and every self-proclaimed break-the-internet pop culture moment has strategically been planned to convince you, the buyer, that if only you connect with a brand deeper, engage with it longer, and step foot into its store one more time, you'll be in-the-know enough to be accepted by the same group that has designed that exact luxury blueprint around keeping you out. Try your luck next season.
A delusion, as most luxury brands no longer lead the industry forward, but are constantly playing catch-up with the rules and requirements that are set by youth culture. At a time when Nike, The North Face, and Palace — along with iconic 2000s brands including Ed Hardy, True Religion, and Juicy Couture — are considered more culturally cred​​ible to the exact same generation traditional luxury brands are eager to targe​​t, luxury brands are taking the wrong direction when thinking that offering scarce products with similar aesthetics at quadruple the price tag (three seasons late) driven by business models and marketing tricks that aid this vision is the way to go.
The entire reason a large part of the next generation is opting for these more affordable brands in the first place is to get away from everything old luxury represents — from conspicuous consumption and disposable novelty to meaningless brand alignment. Most "I'm-not-a-regular-mom-I'm-a-cool-mom" luxury brands today can be placed in that bucket.
That isn't to say luxury brands can't successfully engage and target the next gen. Instead, go where the consumers that you want to speak to are. Learn their language, like Nike and adidas do by working with targeted local communities who already engage with your brand; inject yourself into culture through innovation as Balenciaga does with its Kanye West album partnership and as seen with the activations around its Fortnite collaboration, and bring in new (and at time unknown) creatives into your brand universe, à la Jacquemus.
Most of all, understand that you shouldn't be everything to everyone. Brands need to go back to finding what they want to say when they're not trying to just sell. They should evolve those ideas for the group they're looking to reach and commit to just a few strategies beyond throwing everything against the wall and seeing what sticks today's flavor of the day being luxury collaborating with itself. For luxury to live and lead again, it must look outside itself.