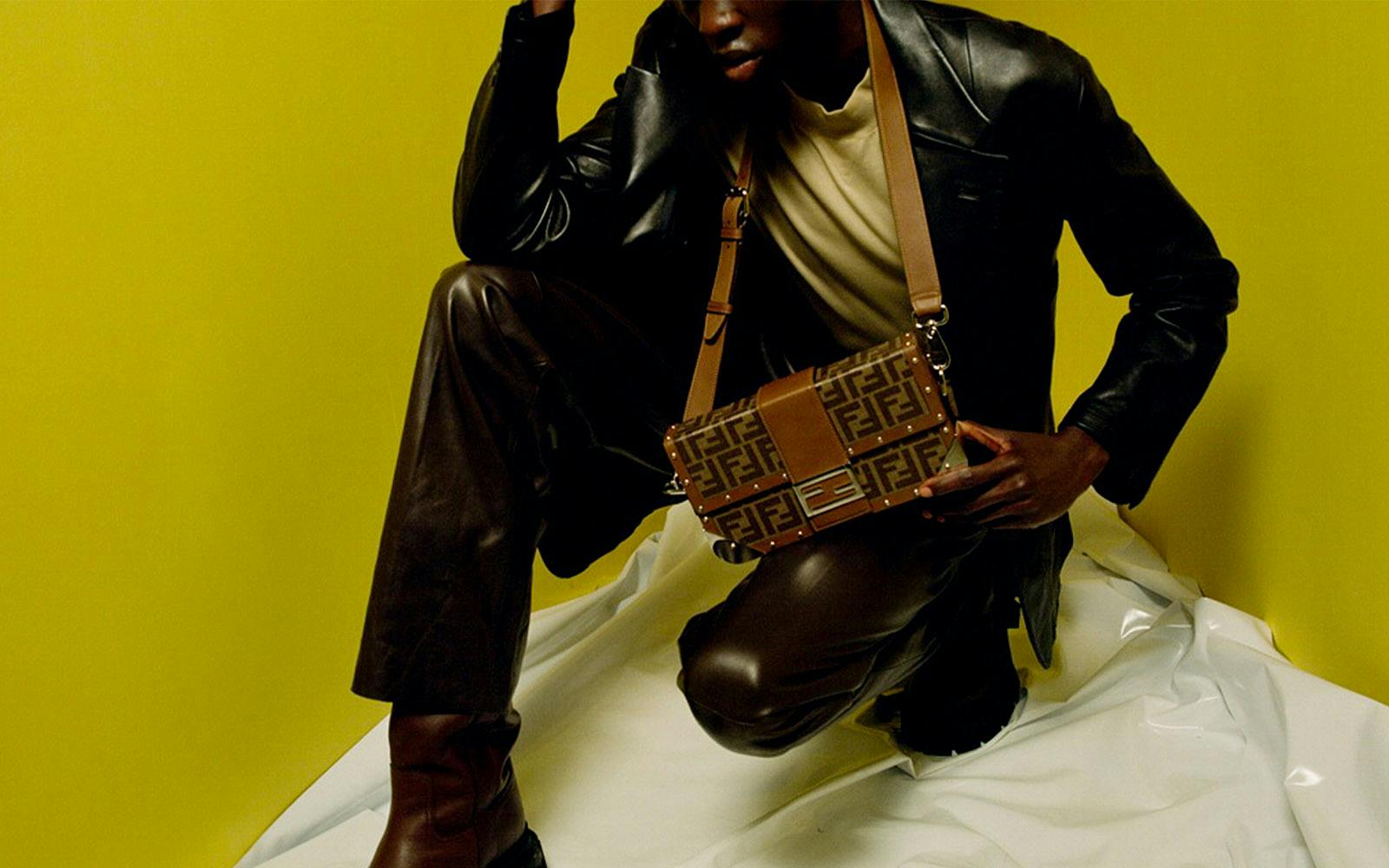 We've already waxed poetic about Fendi's FW20 presentation earlier this year. The show was an exercise in "Fendi-fied classicism" where creative director Silvia Venturini Fendi reimagined traditional menswear garments and transformed them using plush textiles.
The collection alternates between a range of melton wool, heavy twill, and flannel fabrics with tinges of retro-futurist undertones. Silvia distills the essence of Fendi craftsmanship into a range of modern classics — chic leather blazers and trousers are paired with heavy-duty lug soled boots, subverting the norms of formality.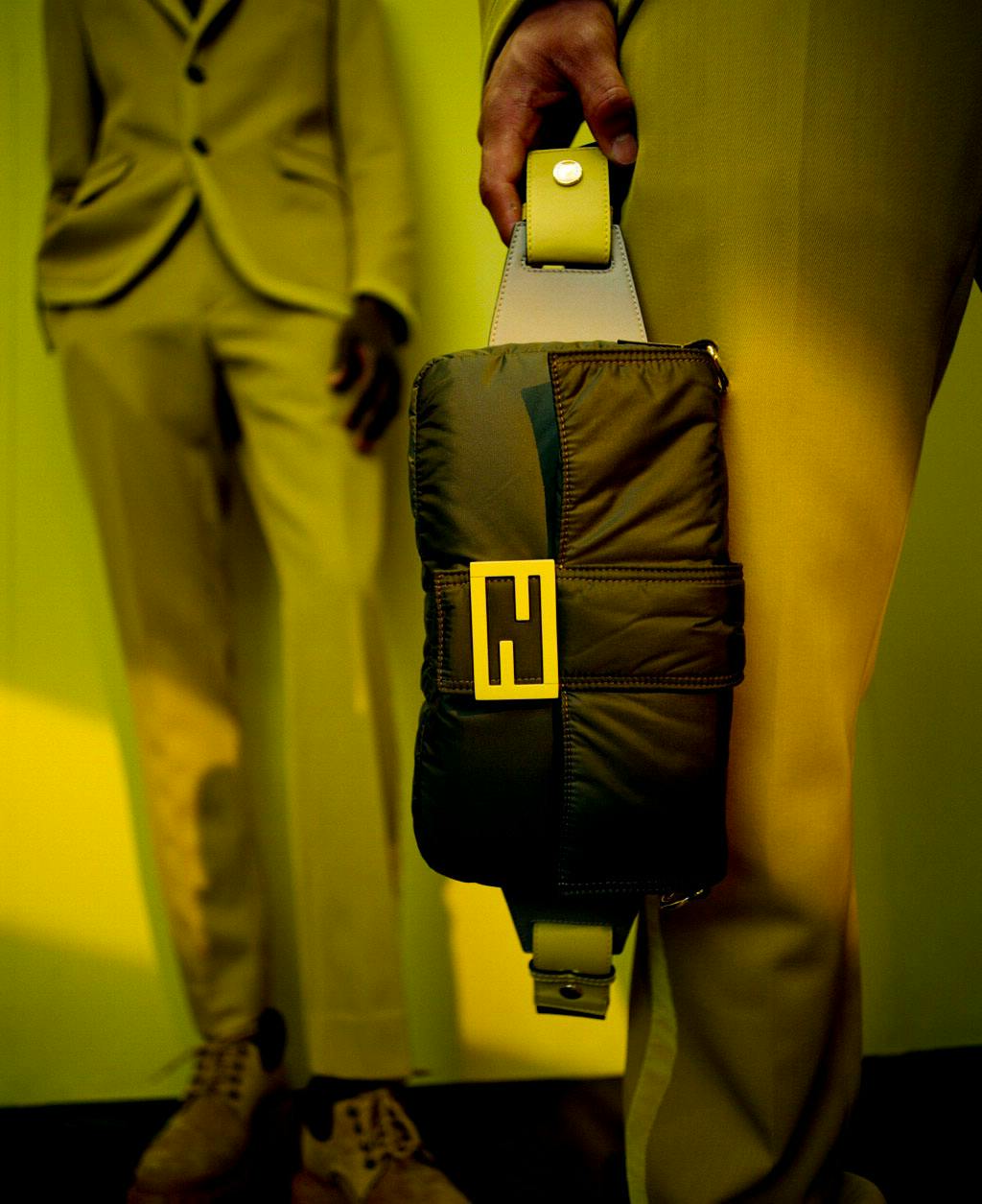 But it's this season's accessories that have us most excited. Inspired by vintage Fendi packaging, yellow leather shopper bags become luxurious must-have accessories while the Baguette and Peekaboo are reimagined in chunky handknit wool of varying sizes.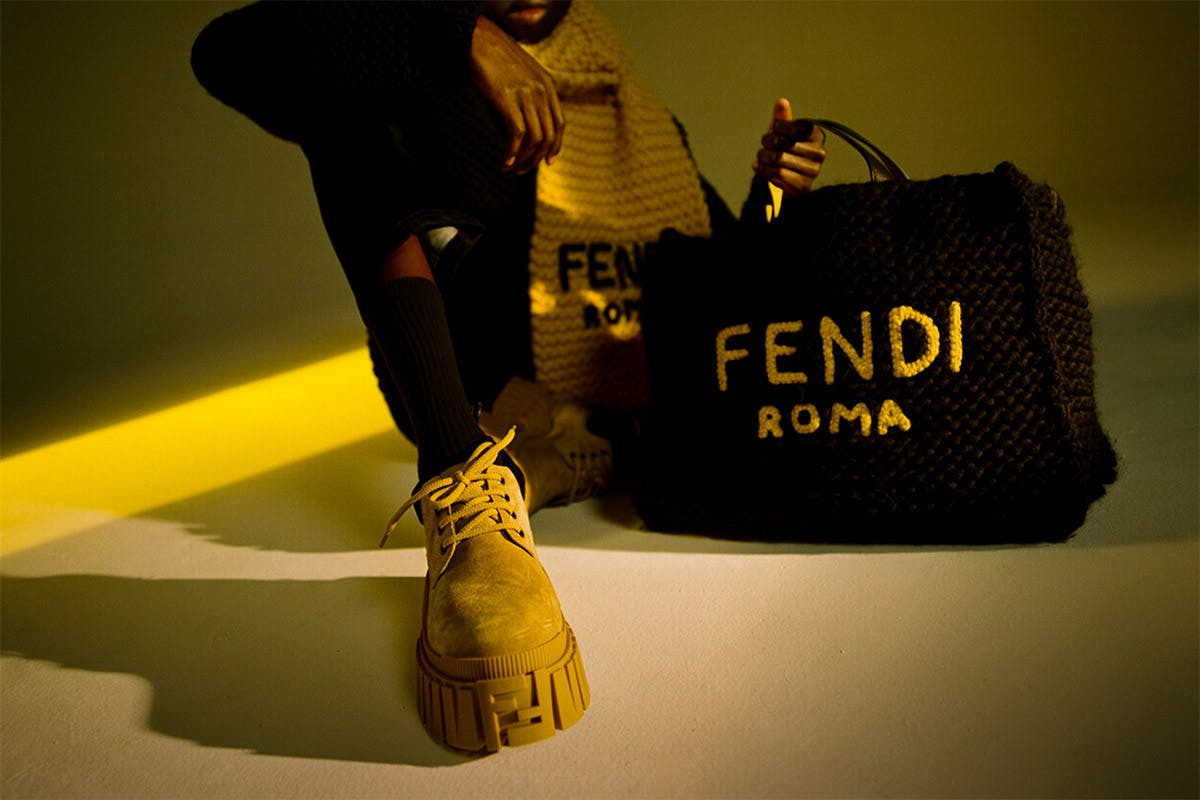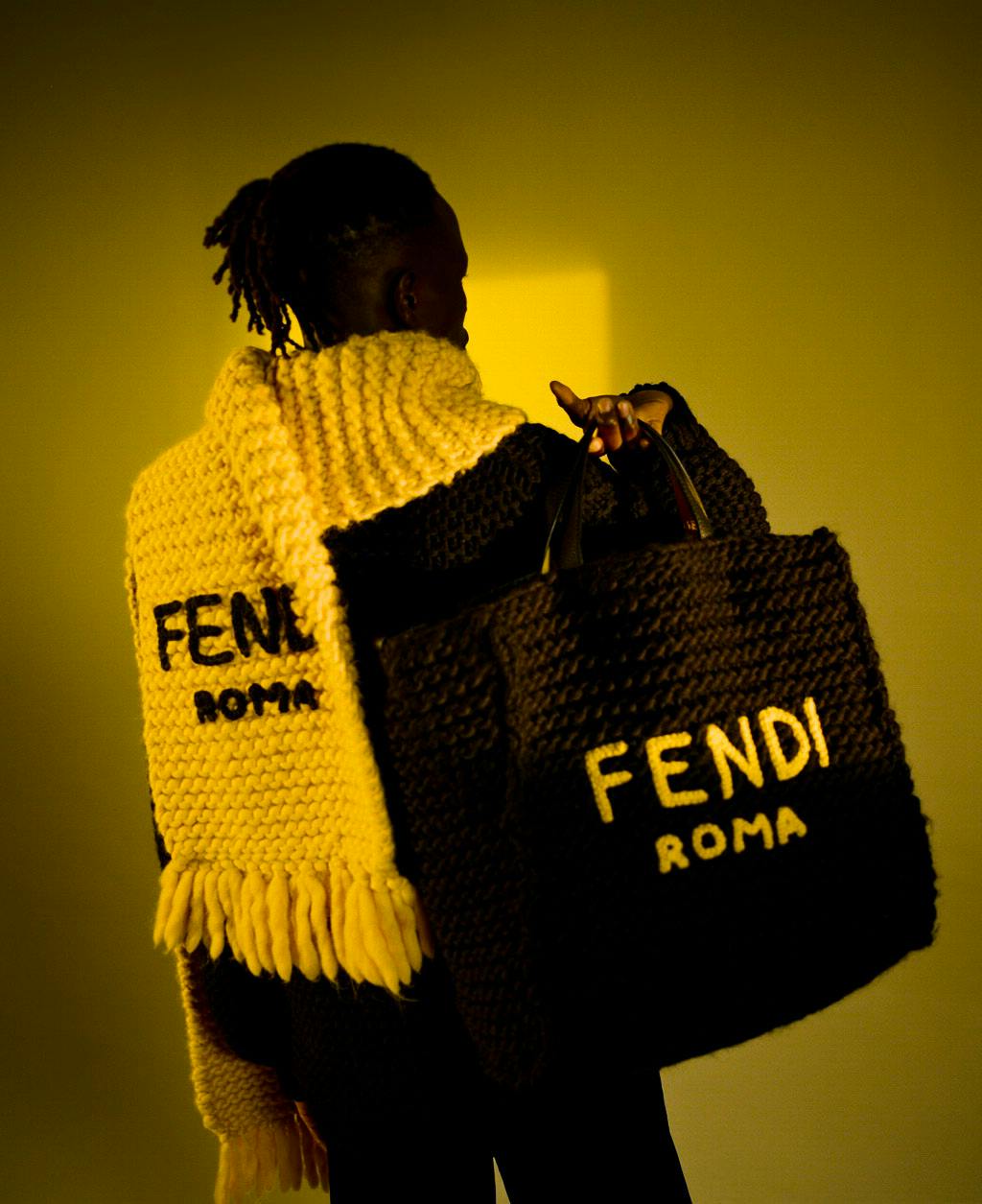 "I was thinking about the concept of doing a basic men's wardrobe, starting from gray flannel to camel to suits," Silvia recalled at Fendi's presentation. "And then I said to myself, 'What is the most basic thing at Fendi? Well, the packaging.' So that's where the idea of the accessories came from."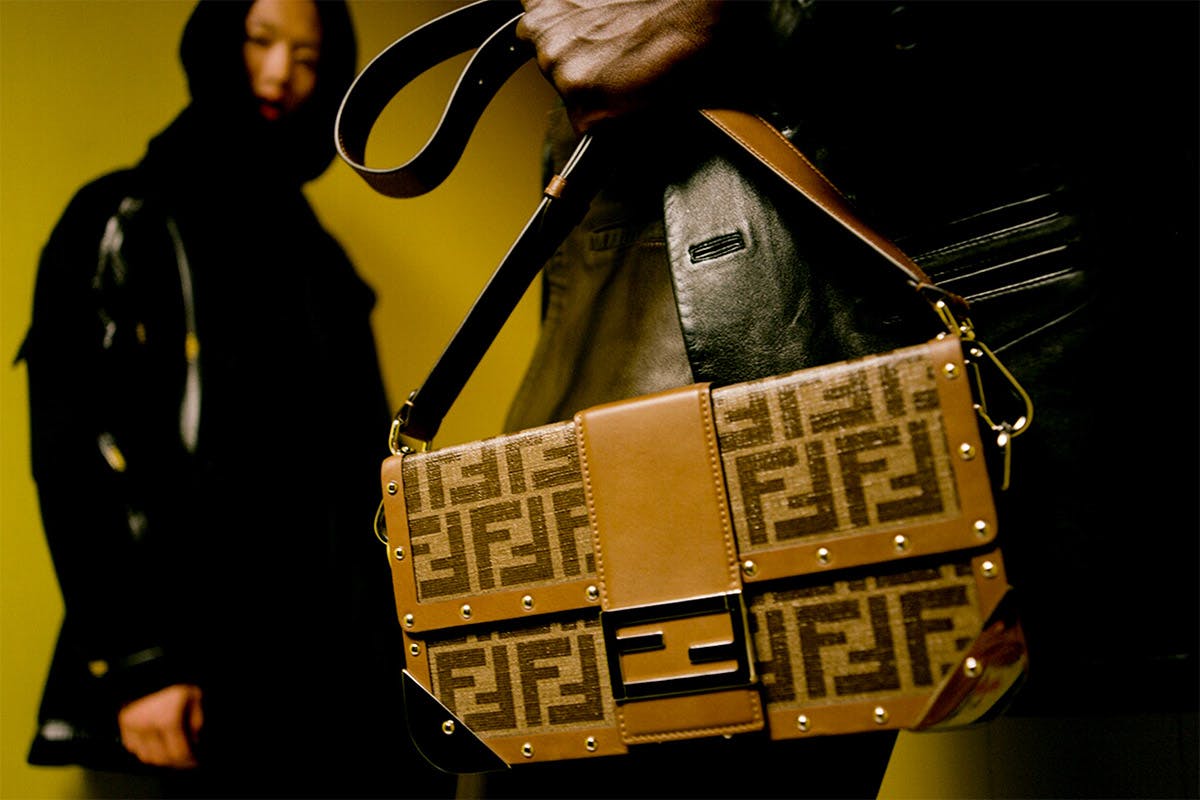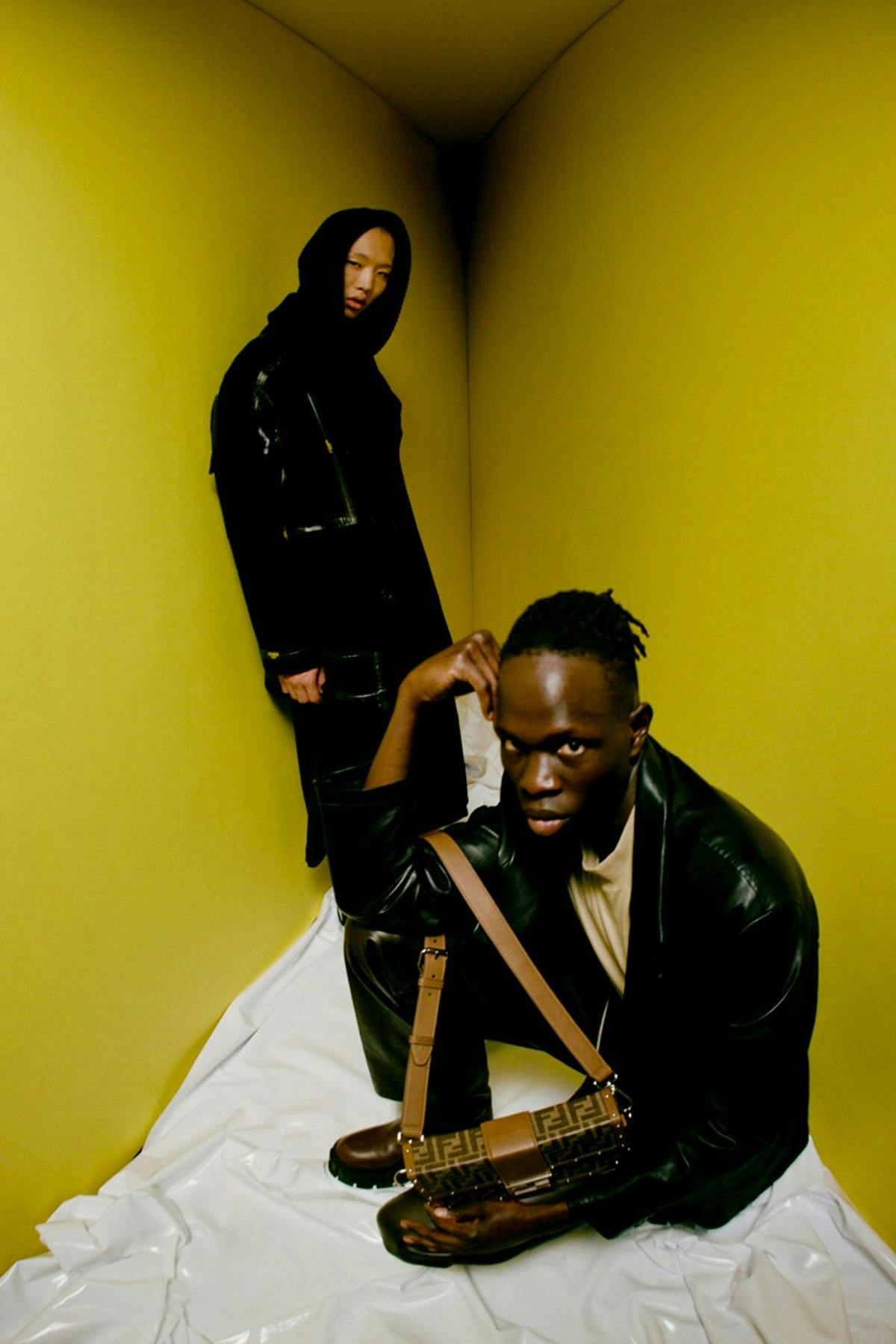 One thing's for certain — Fendi FW20 is anything but basic. That's why we took our favorite pieces from this season — from outerwear to tailoring and accessories — and brought them to life in a lookbook depicting how a modern man's wardrobe should look. If you like what you see, head over to fendi.com and explore the entire collection.