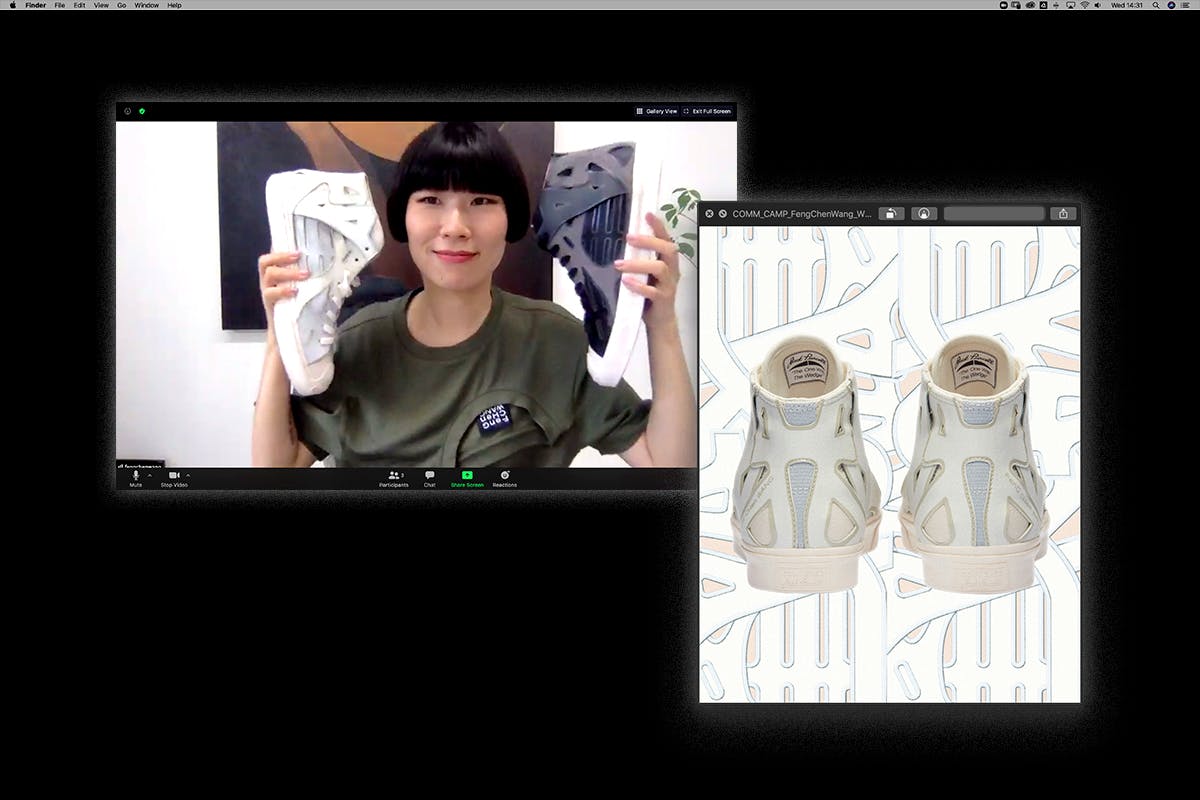 Chinese-born, London-based menswear designer Feng Chen Wang is readying the release of her third collection with Converse, which comprises two colorways of a wildly reimagined Jack Purcell and a range of apparel. The collection is wholly characteristic of Wang's aesthetic, featuring silhouettes that have been deconstructed and put together again to create new shapes and fits. The Feng Chen Wang x Converse Jack Purcell sneaker releases pre-exclusively on Highsnobiety. (Europe Shipping Only). Followed by a wider release on August 6.
Wang, a graduate of the esteemed Royal College of Arts and nominated for the 2016 LVMH Prize, may be relatively new to the scene, but her collections with Converse have gone from strength to strength. She has a pronounced, conceptual aesthetic, which she describes as "authentic, emotional and multidimensional," and which she has expertly applied to footwear — no easy feat.
Wang's Chinese heritage has been an important factor in her previous collections — both for herself and in collaboration with Converse — and continues to serve as the inspiration for her latest work. Ahead of the release of the Feng Chen Wang x Converse collection, Wang gave Highsnobiety exclusive insight into the designs, her inspiration, and what's to come.

(EUROPE SHIPPING ONLY)
Feng Chen Wang x Converse
(Available at 3 Merchants)
(Available at 3 Merchants)
How did Shanghai, your hometown Fujian, and London inspire this collection?
So I've been living in London for more than 10 years, but I've always remembered where I'm from, who I am, and how I came so far. The idea is to incorporate my Chinese heritage, like the Chinese characters that have been written into these shoes. I have the opportunity to travel all over the world, but I still travel back to Fujian a lot. Fujian is a city near the sea and mountains. It's a tea town, it's amazing.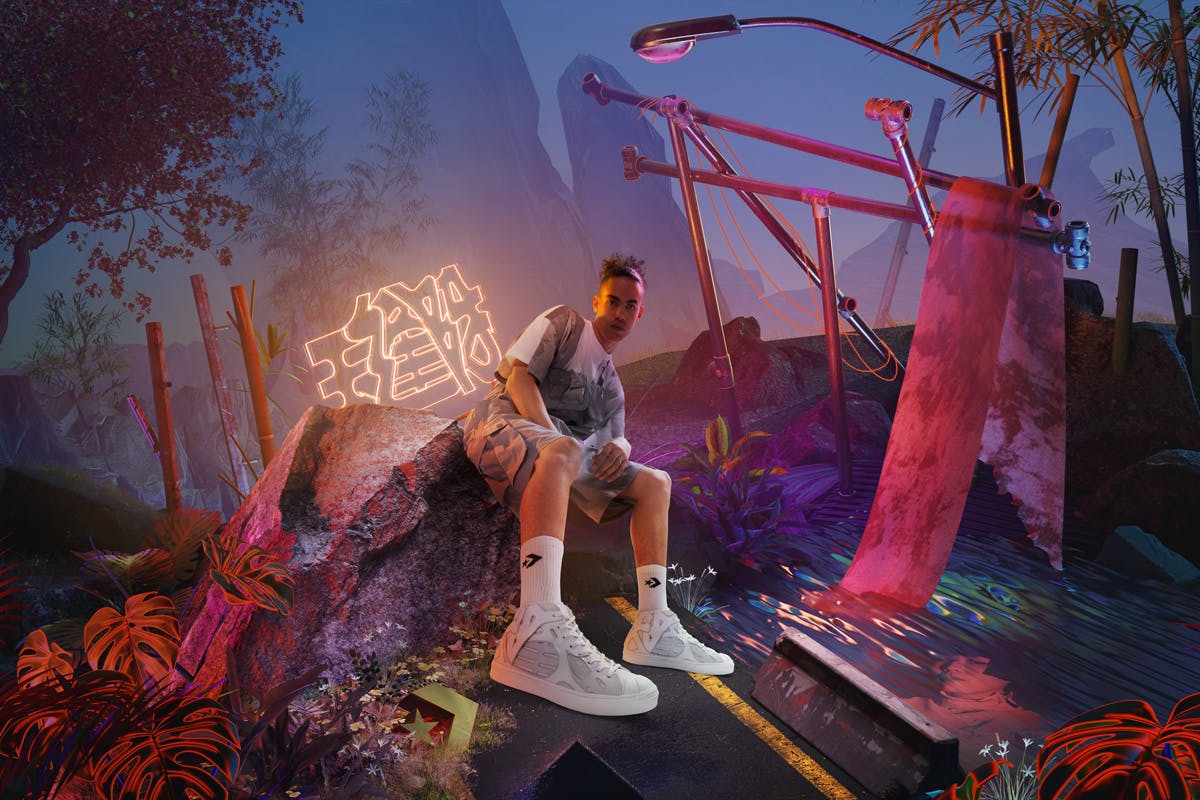 What is your approach to designing collections?
When I design things, I always look at the background of how I've been here, how I grew up. So I put my experience into the shoes as well. It's not that complicated, but I put the Chinese characters of my name into the design of the shoe to remind people to not forget who they are. Even if you are Chinese, it's hard to read, because I changed the design in a very artistic way. It's a pair with nice graphic design and very nice structural design as well.
Explain your approach to conceptual or reconstructed design.
I think it's a varied fashion design. Even when I was a student — when I'm making stuff, I like to break the structure. It's very different. Some people will just be cutting a T-shirt pattern into a front and back piece. So you're just sewing two pieces together and it's very, very flat. But for me, I don't want to base it on a classic or normal pattern. I always like to start something from zero. I want to totally redesign everything.

(EUROPE SHIPPING ONLY)
Feng Chen Wang x Converse
(Available at 2 Merchants)
(Available at 2 Merchants)
The sneakers arrive in two colorways, black and white. Tell me about that choice, as well as the materials you ended up using.
The main material is leather, but its defining features are the layers. You can see lots and lots of layers. And the shape is actually not the normal shape of the Jack Purcell. We specially altered the shape slightly. As for the Chinese characters, it's not easy to incorporate them into the shoe because you have to use laser cutting to cut all the small shapes out. And when you try to put all these little pieces together... Converse told me this is one of the most difficult pairs they had to make. On the black pair, you can see that there are six different hues of black.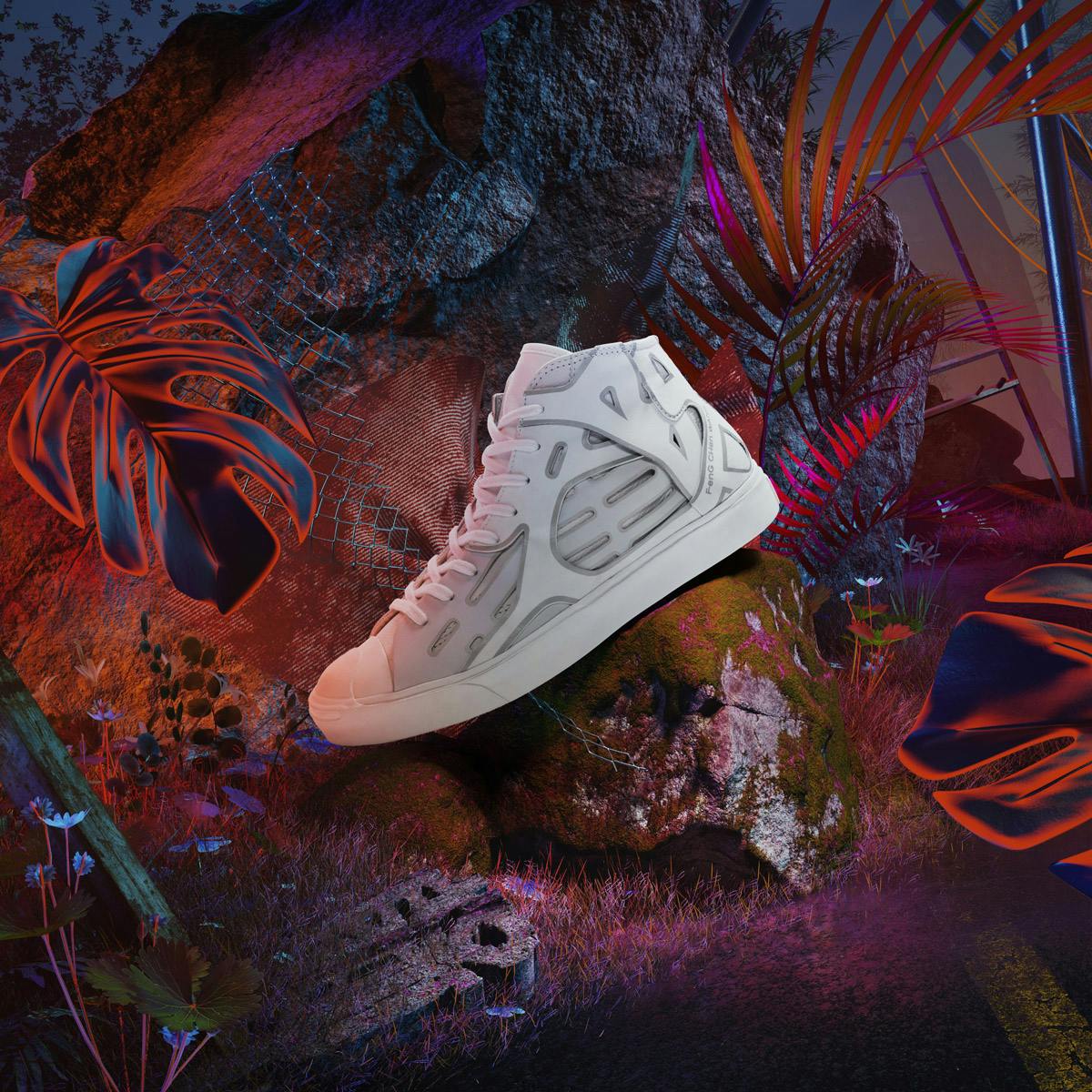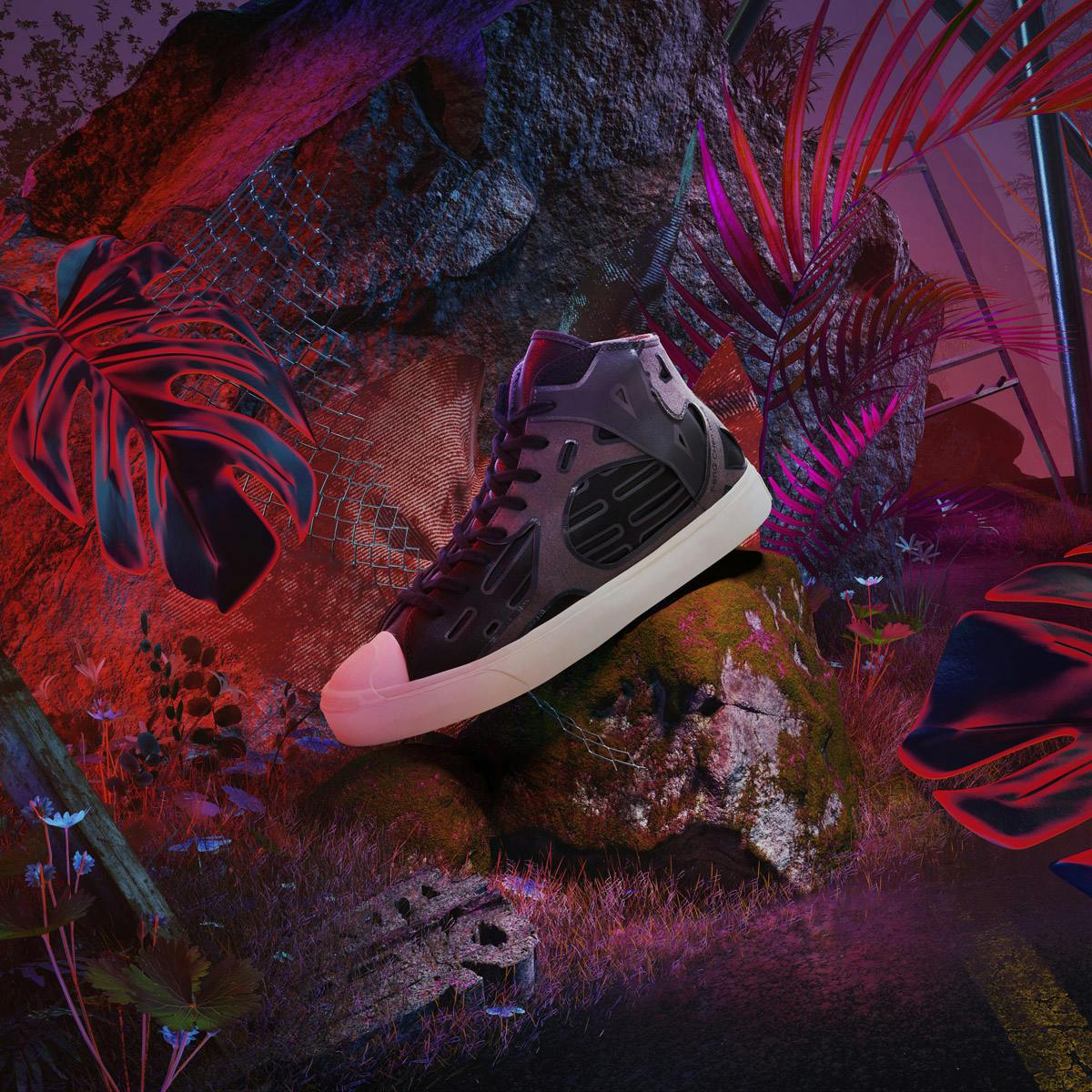 What kind of sneakerhead was this shoe designed for?
When I design all my sneakers, I actually don't think about what kind of people are going to wear them. Usually, sneakers are made more for men than women, but it's changing, and the future is more open-minded. It's not just for kids or streetwear, but also for people that like art. I don't want to restrict who should wear my shoes. If you love this pair, you should get them. If you are female, male, [whatever] your age, it doesn't matter.
If you could choose one Converse sneaker that you haven't worked on yet that you want to work on in the future, which one would it be?
I really, really want to work on this early Converse model I found in the brand archives. One of the first pairs of Converse; they have a heel. Oh my god, that's my favorite. I ask them every time, can I get that? Can I walk in that? Amazing work.
Maybe some day...
One day. Like a heel, but it can also be designed for male and female — that's going to be super cool.
The Feng Chen Wang x Converse Jack Purcell sneaker pre-releases exclusively on Highsnobiety July 30 at 9am EST/ 6am PST/ 3pm CET – European shipping only, followed by a wider release on August 6.
To stay updated on everything happening in the sneaker world, follow @highsnobietysneakers on Instagram, check our sneaker release date calendar, and subscribe to our sneaker chatbot on Facebook to receive lightning-quick updates to your inbox.