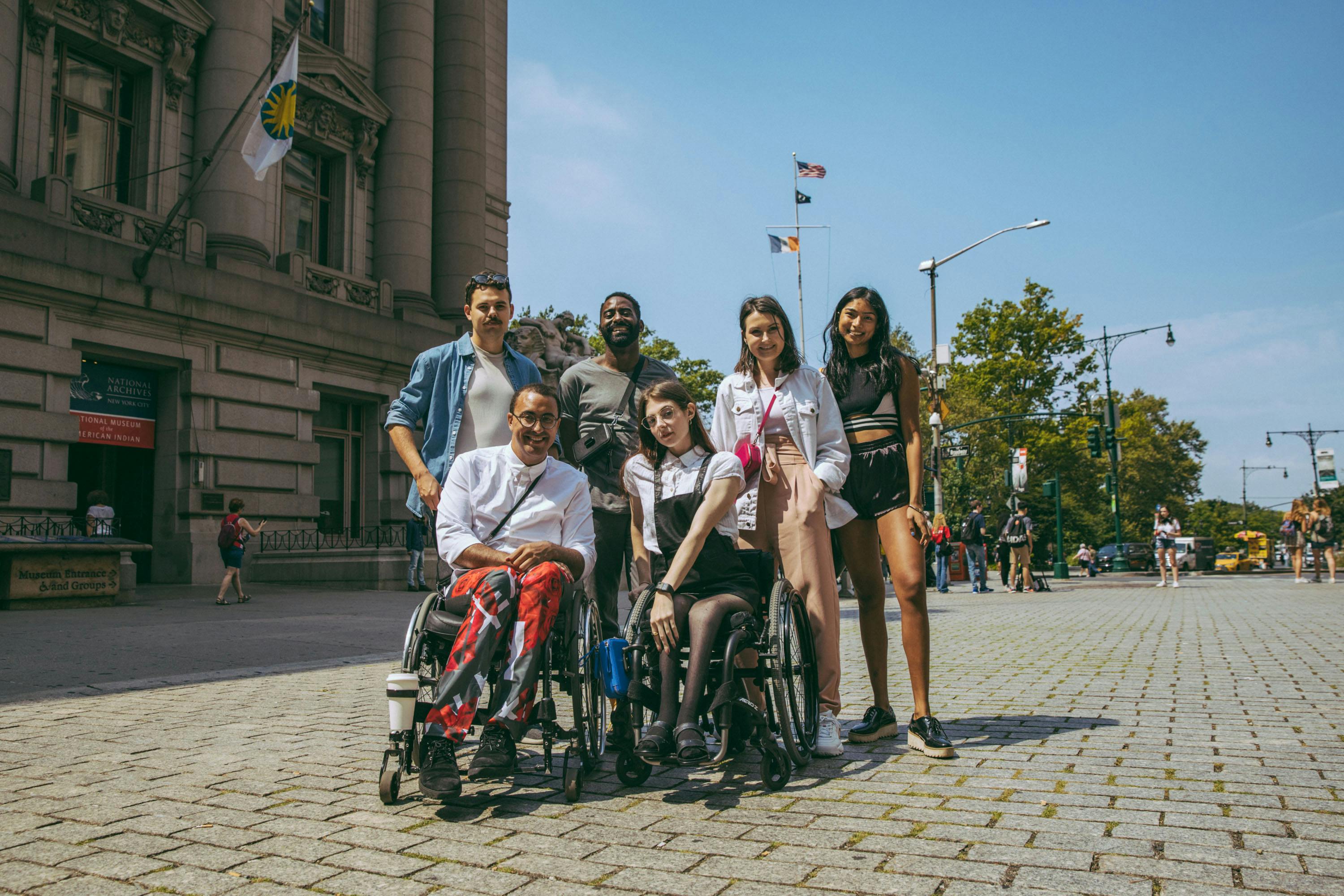 This piece appears as part of our initiative on Identity & Representation, a six-month-long project highlighting different facets of identity and how they shape the practices, conventions, and conversations happening in the Highsnobiety world. Head here for the full series.
The building block for fashion's most disability-inclusive new brand is a magnetic zinc pebble. You'll see it at the center of FFORA's leather Essentials bag, one of the first products launched with the brand in July, serving both a utilitarian purpose and as a logo of sorts. It slides right into a dock that fastens onto 180 wheelchair models and counting, freeing up the hands and laps of wheelchair users that have had to adapt to products made without them in mind.
"It's telling me as a person with a disability that I'm desirable in a way that fashion doesn't usually tell me," says Bri Scalesse, a model, essayist, and brand ambassador for FFORA. "I have to make fashion fit me constantly, while FFORA is made for people with disabilities and that's so groundbreaking. Not only am I being included, but I'm being told that I'm wanted."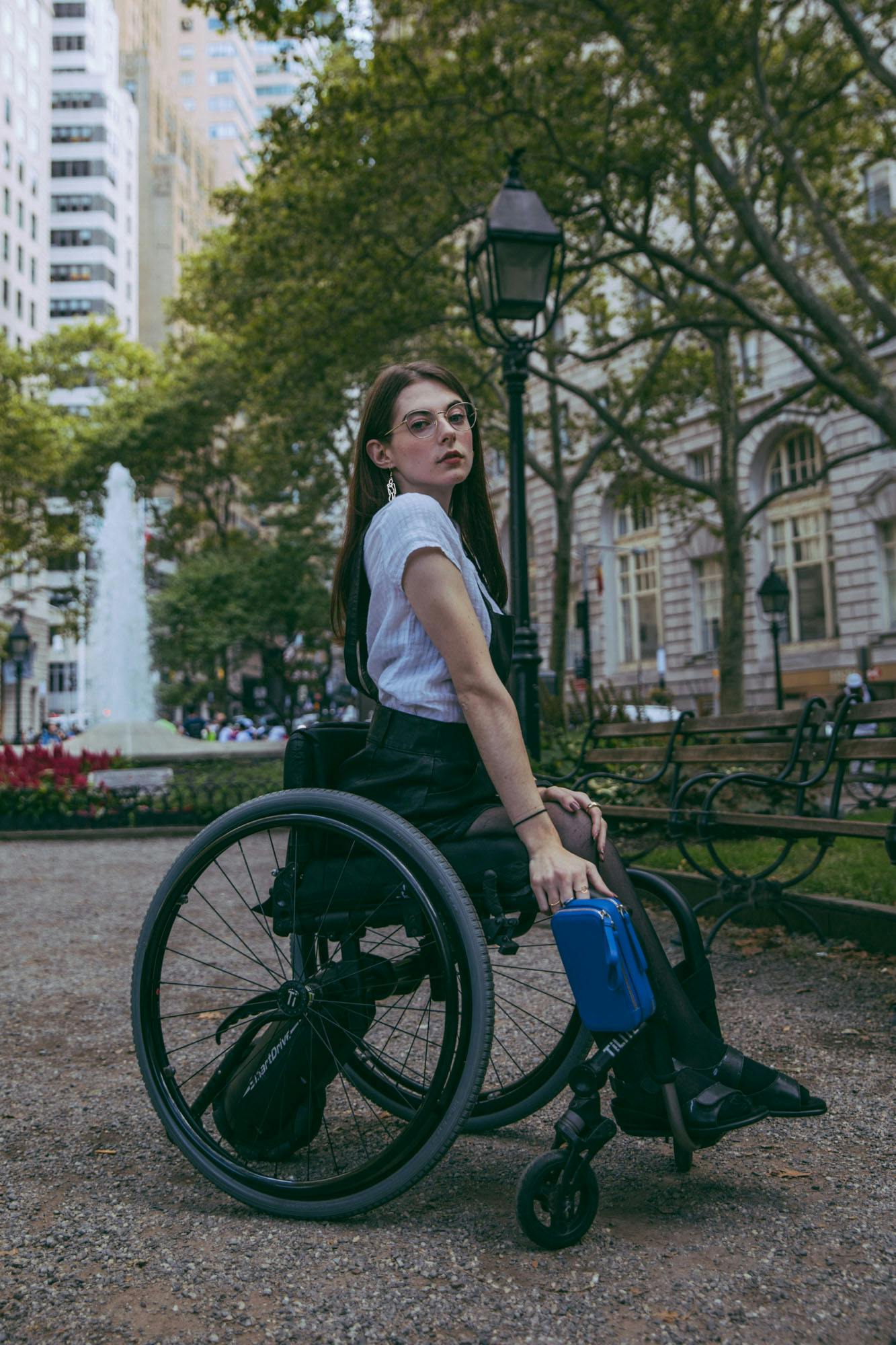 FFORA is the brainchild of designer Lucy Jones, the 27-year-old winner of Parsons' Womenswear Designer of the Year in 2015 who went on to a residency at Eileen Fischer in partnership with the CFDA. Her senior thesis, a clothing collection designed for wheelchair users, secured her a spot on Forbes' 30 Under 30 list, and she was also chosen by the MoMA to create a prototype of seated pantyhose for the "Items: Is Fashion Modern?" exhibition.
While working with focus groups, Jones noticed people coming in with bags strapped to the back of the chairs, sitting on their phones, keys, and wallets and couldn't ignore the lack of solutions. Inspired, she decided to work on accessories specifically for people with disabilities while merging desirability with design.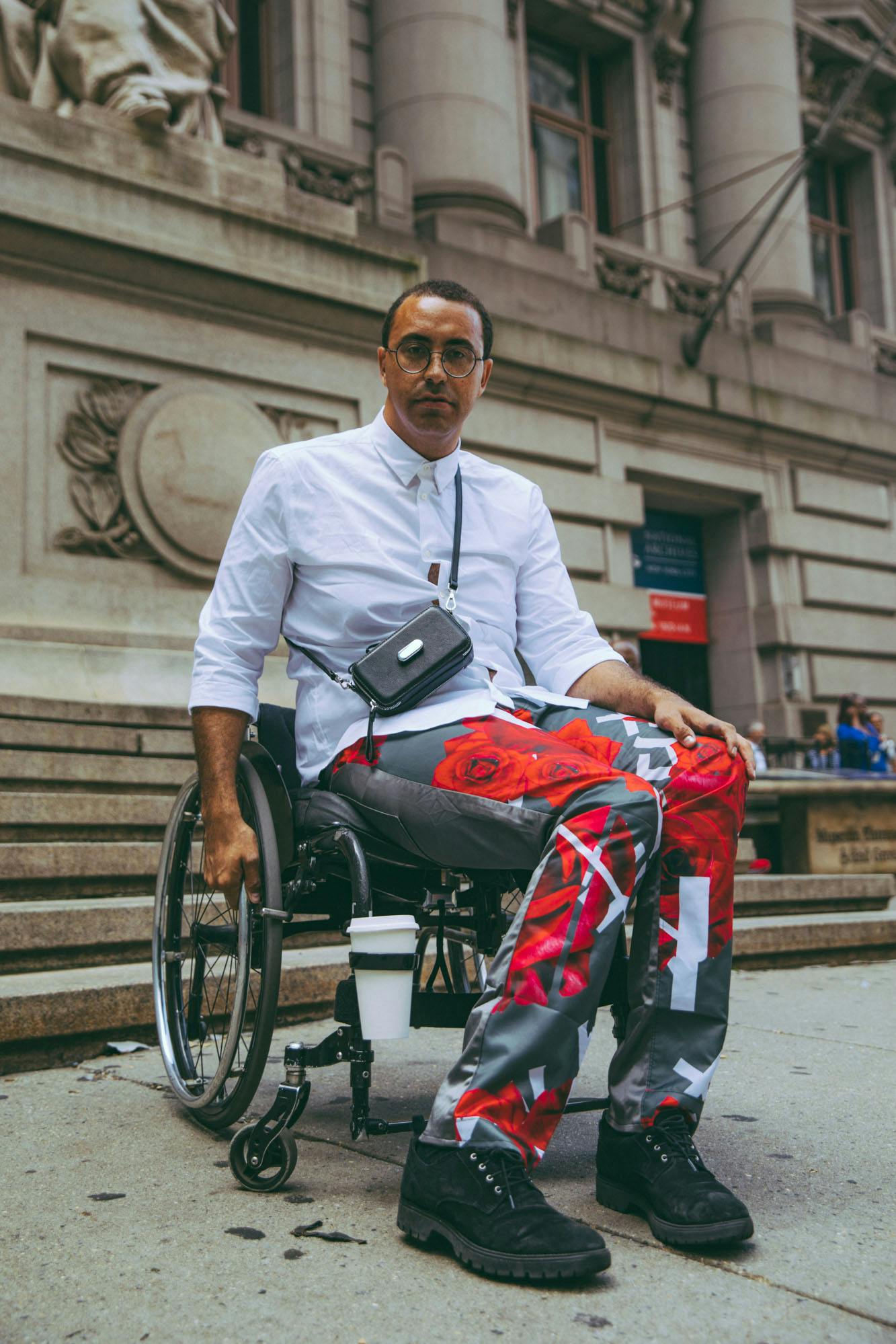 "We wanted to set the new standard," Jones says. "We don't like what we're seeing about the representation of the disability community and this should be very disability forward, not as an afterthought to creation."
The first results of this ethos are three modular products: leather bags in two sizes and a cup holder. All three can be secured to a wheelchair easily with the proprietary attachment system that utilizes different sized silicone rings to cover 95 percent of chairs on the market.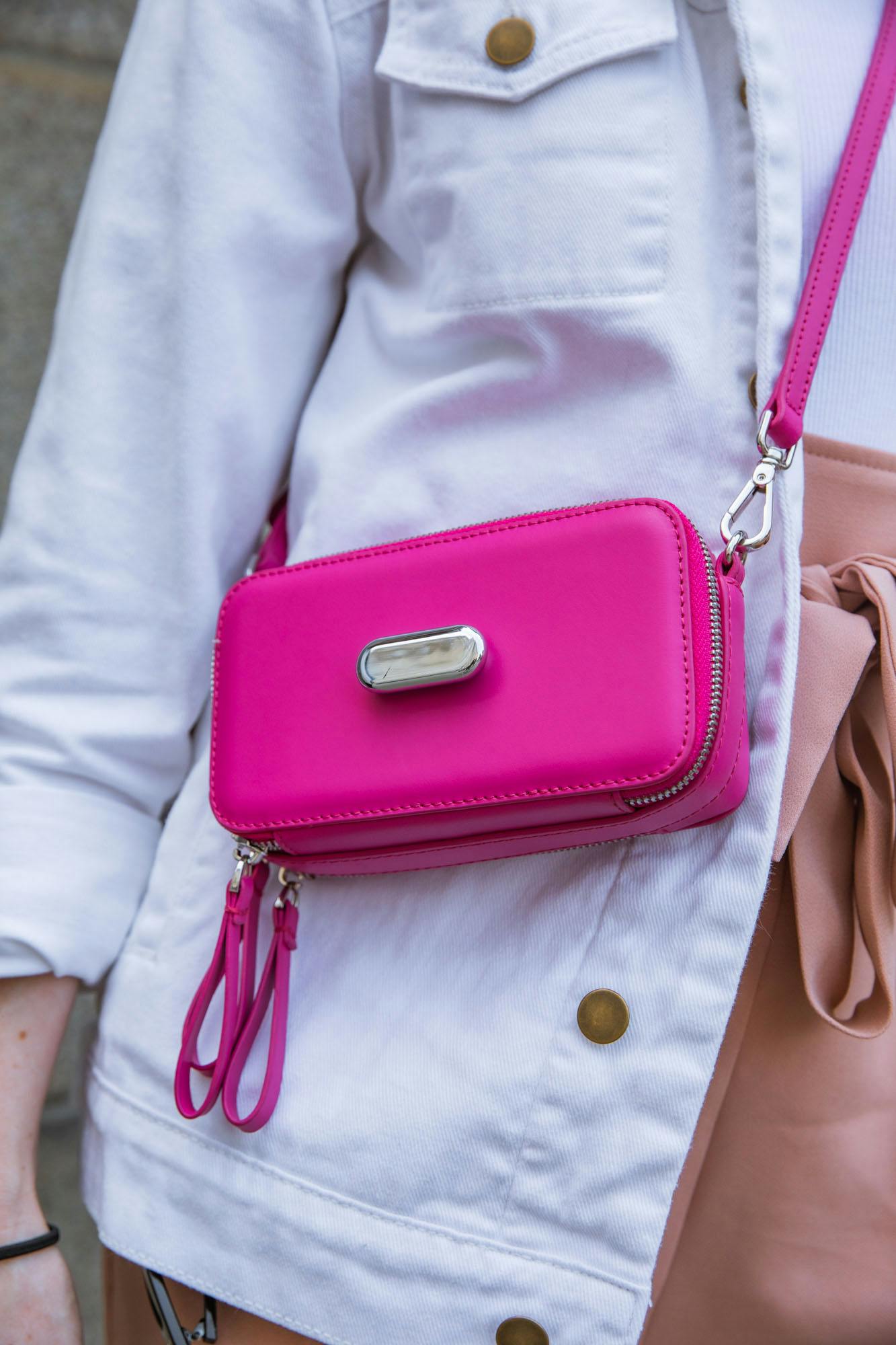 Each bag is made of high quality Italian leather, available in black or—if you want more of a pop—tangerine, yellow, electric blue, and hot pink. The compartments inside function as a wallet, making it easy to grab cash, credit cards, or an ID. A large thumb pull on the zipper is also easy to grab with hands or with teeth, as some people with less use of their hands will appreciate.
The price was also kept intentionally low because, statistically, people with disabilities have relatively meager incomes. In 2017, the median household income for people with ambulatory disabilities in the U.S. was $39,100. Even those who have more disposable dough have to dedicate a lot of it to medical and ability-related expenses. This was helped made possible by the bag manufacturer in India, whose father is disabled and waved the order minimum to support a brand he believed in.
But just as important as accessibility is how beautiful they are. Other bags for wheelchairs on the market are more clinical than chic, while FFORA's rich leather and glossy metal accents make for standout side bag firmly on-trend.
The attachment system is even tastefully rendered in nickel, champagne, and midnight black. The zinc in the pebble was chosen for its heft, the weight of which just feels luxurious similar to earlier iPhone models. The cup holders too have an air of elegance with the glossy white or black treatment—a far cry from the Toys "R" Us cup holder designed for a stroller that Scalesse previously fastened to her wheelchair.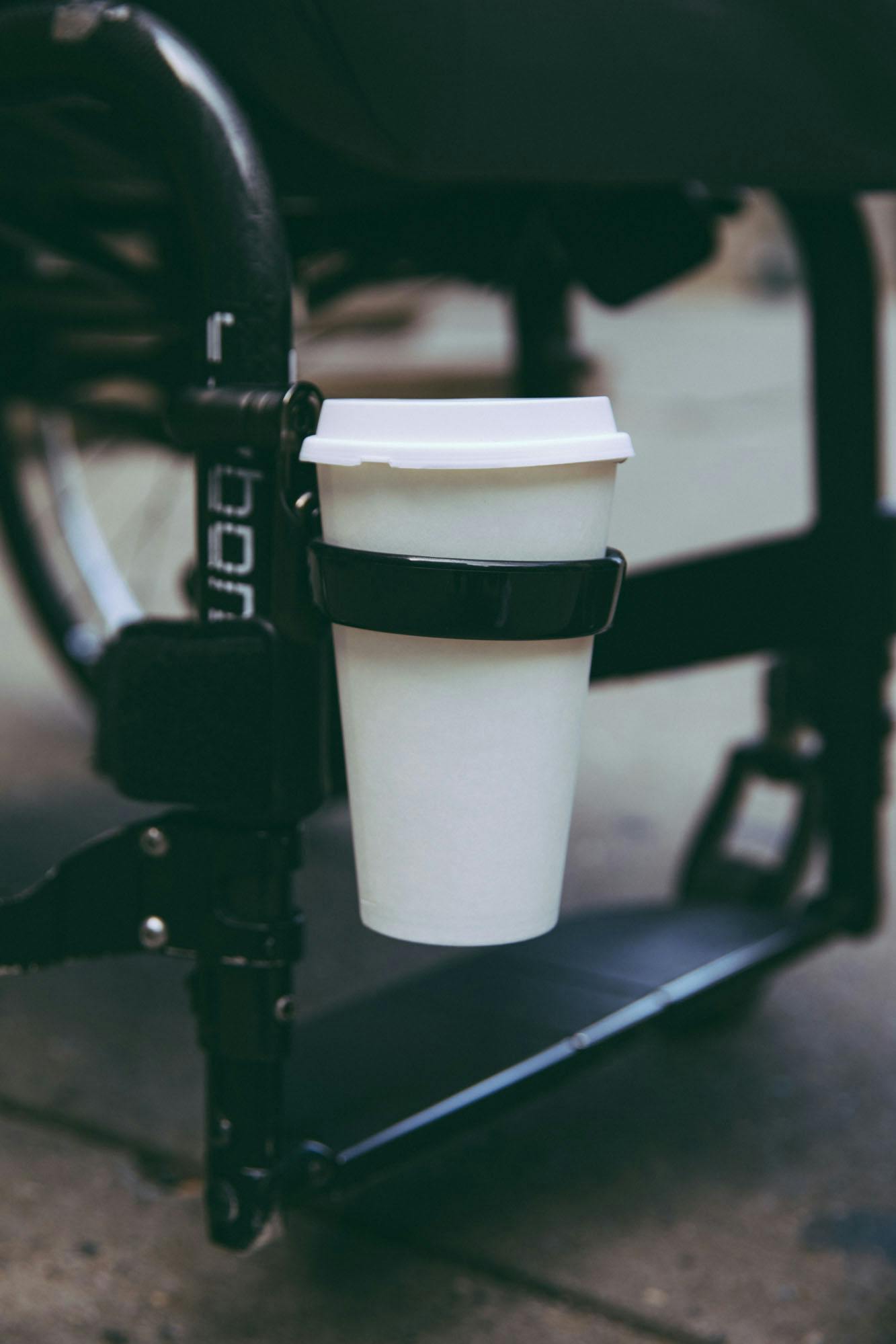 Jones says that the brand is continuing to listen to customers in order to plot the next products to come, and more accessories are due out by the end of the year. Other companies have also reached out about collaborations, and she sees the pebble as a design brands — like, say, a Louis Vuitton — can easily add to their bags to be more disability inclusive.
"It is our LEGO," Jones says. "There are companies that we are really inspired by: LEGO, Apple. I know that's generic and cliché, but they'd start with one product and they build that out. We're trying to do the same."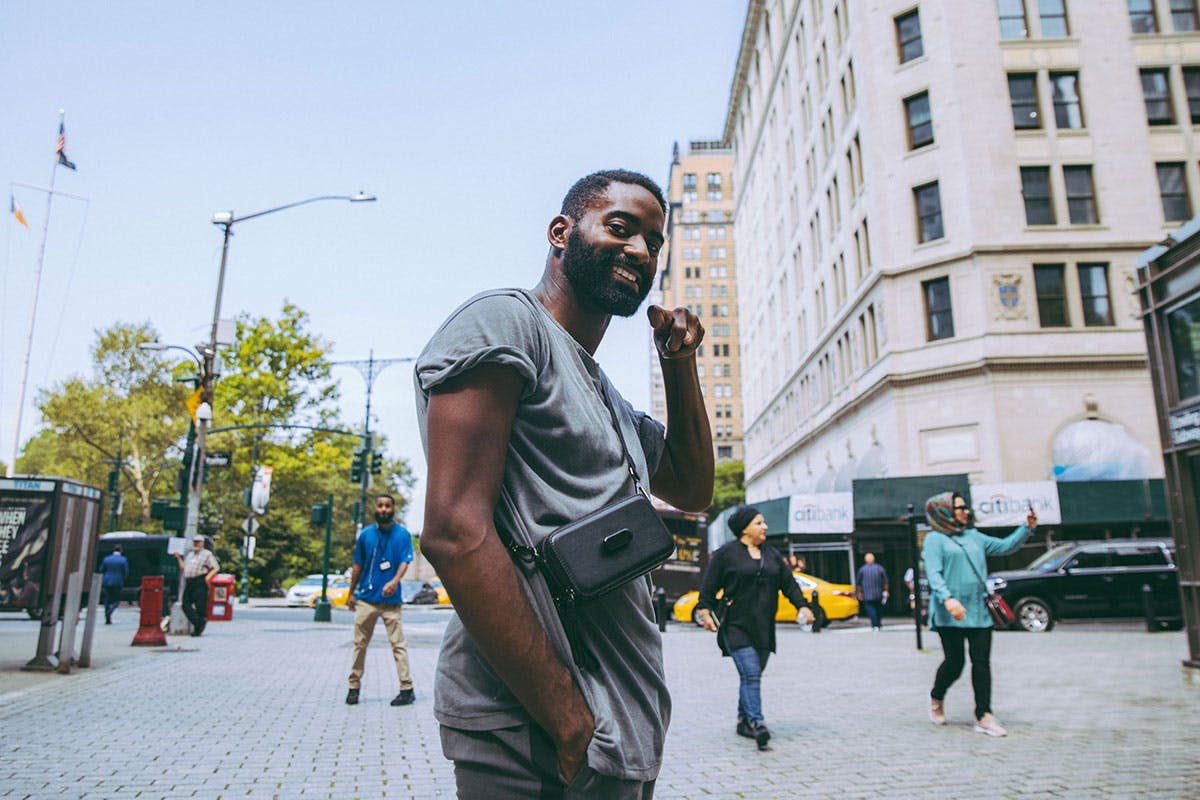 When it comes to diversity, people with disabilities are often the last box to be checked. But FFORA is here to wake the industry up and serve a community that accounts for 12 percent of Americans.
"I don't want to be contributing something to the world if it doesn't mean something to someone," Jones says. "I don't want it to be throwaway product. Just joining that conveyor belt with all the other designers: my brain can do so much more. I know it sounds cocky, but I genuinely want it to feel like more of a challenge."