Fashion's flyest stepped out to celebrate fifty years of hip hop's fashion legacy. The Museum at The Fashion Institute of Technology (MFIT) hosted an opening reception to debut "Fresh, Fly, and Fabulous: Fifty Years of Hip Hop Style," an exhibition open through April 23. 
The exhibit showcases styles that defined the last five decades of the musical genre and subculture, dating back to hip hop's inception in 1973. Customized outerwear, jewelry, and athleisure filled the displays, highlighting the sense of individuality that defined the culture and style of hip hop. Culture-shifting collaborations from LL Cool J and FUBU, closet staples like shearling jackets, and era defining styles – think heavily embroidered denim from the '80s and 2010s – told stories of hip hop's past and present. Instantly recognizable looks include Young Thug's dress from his "Jeffery" mixtape cover, Megan Thee Stallion's 2022 Met Gala gown, and Aaliyah's Tommy Hilfiger outfit.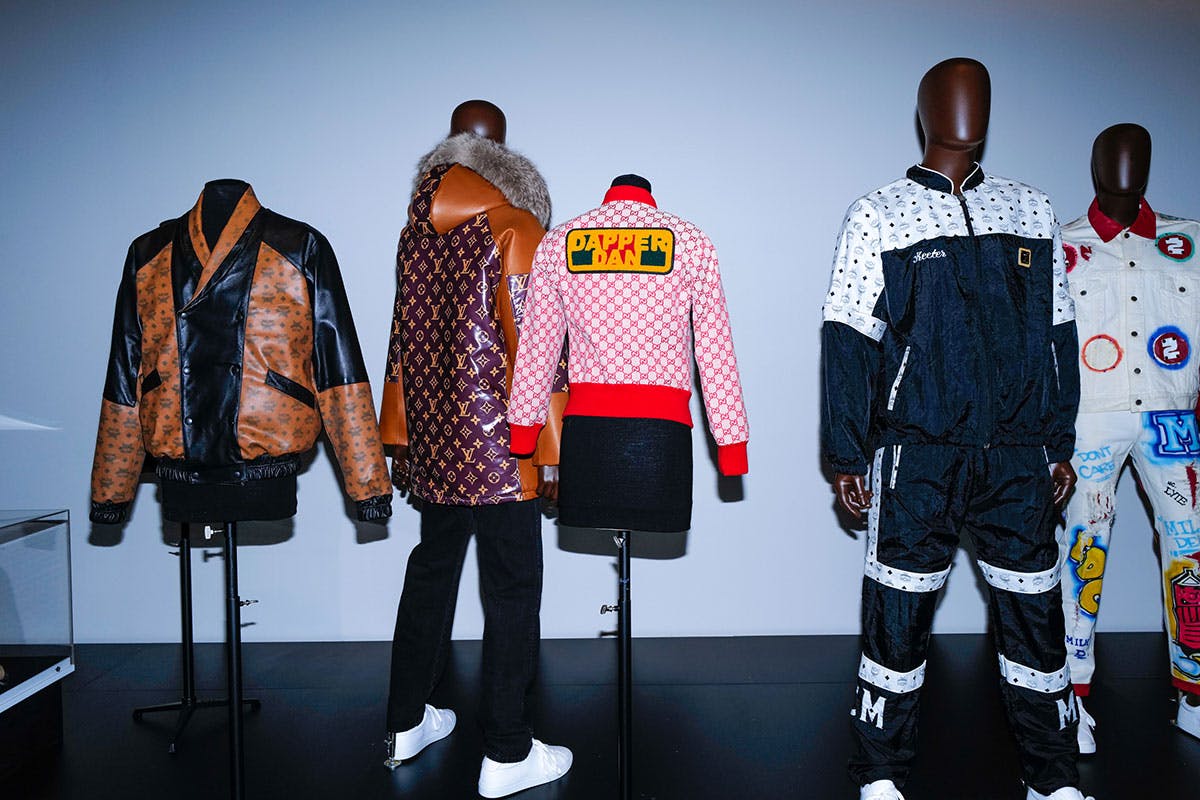 The reception invited hip hop icons and enthusiasts alike to share in the event. For hip hop's original tastemakers, it looked like a tender homecoming with friends as they danced and posed for pictures. Hip hop style legends from Misa Hylton to Dapper Dan graced the museum with their presence to celebrate their contributions to the space. 
Equally as vibrant as the exhibit was the wardrobe of the attendees themselves. Visitors helped bring the experience to life by coordinating their looks with the exhibit's theme. Several people arrived in classic looks from the '80s and '90s, while others donned bodycon pieces with graphic puffers or contemporary Black-owned brands, including Telfar and Brandon Blackwood. One reception-goer who was clearly a Nicki Minaj fan arrived in a larger than life pink wig, metallic MC Hammer-esque trousers, and fake boom boxes to top it off.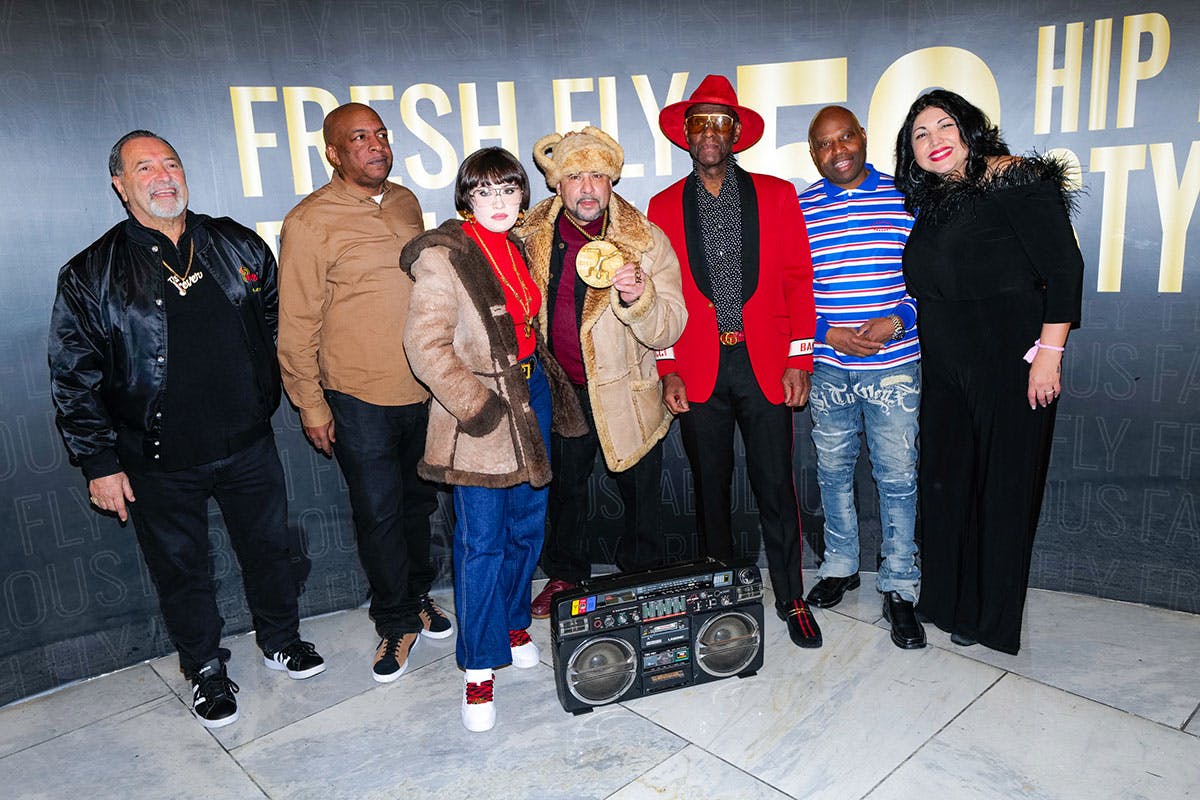 My personal favorites of the night were from OG attendees like b-boy Kid Steele, who epitomized early hip hop fashion in a shearling coat and customized chain. Grandiose hats, colorblocked garments, personalized denim, the list goes on — these hip hop staples made their way out of guests' personal archives for the special occasion. Some attendees opted for more subdued 'fits, or even your usual gallerywear, but those that dressed on theme were an eclectic representation of hip hop's style throughout the years. 
Hip hop has always told a story through fashion. The looks from the reception told one of evolution, joy, and main character energy.