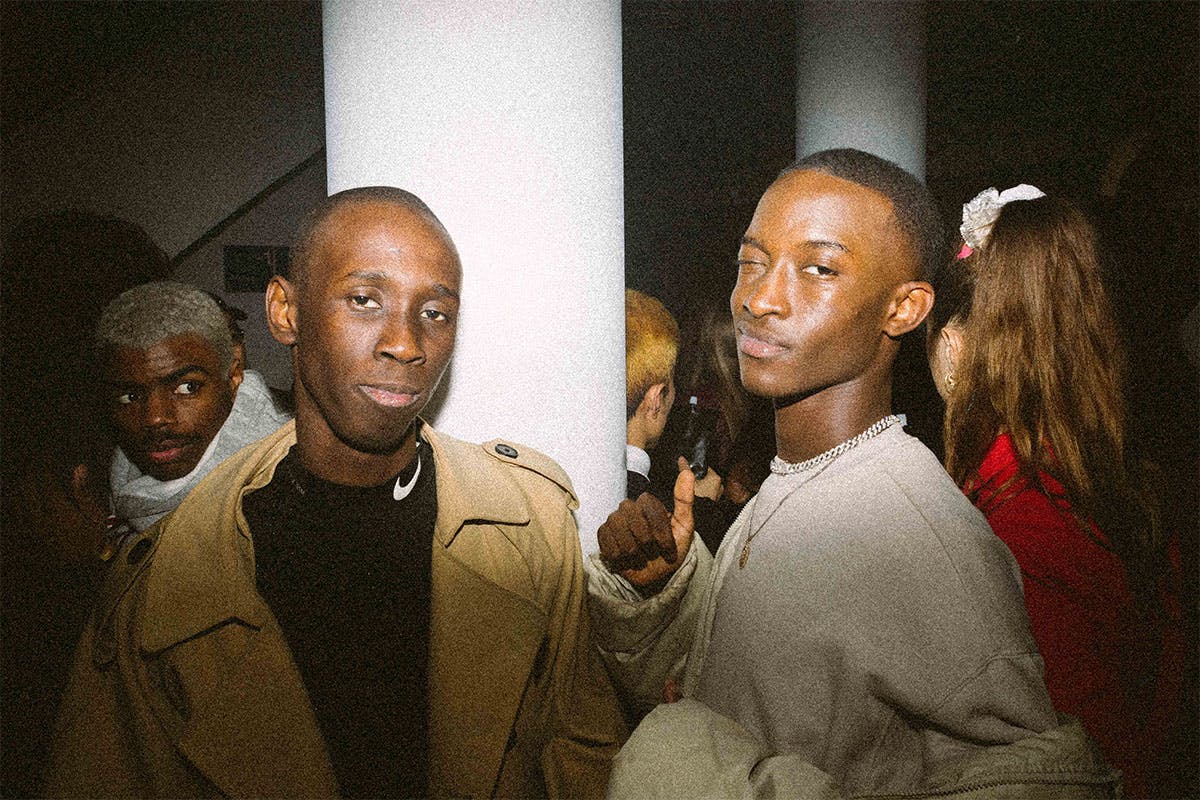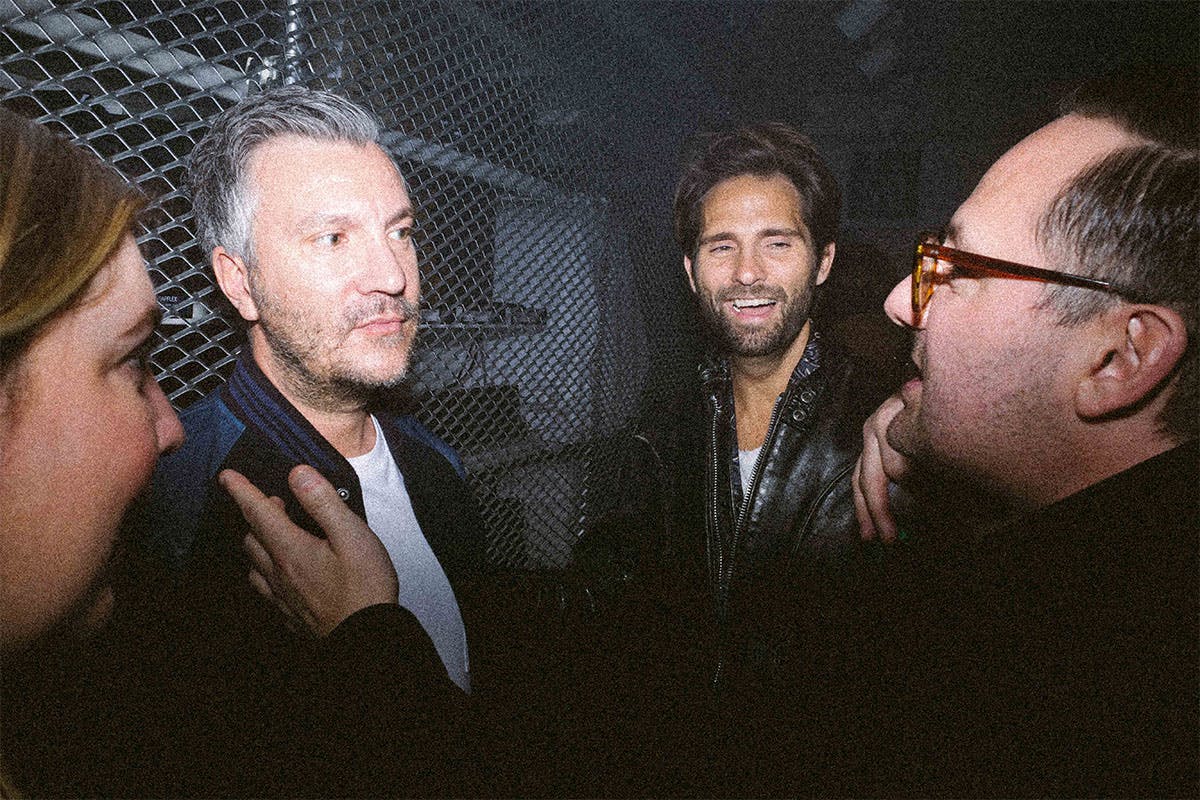 One of the biggest moments at Paris Fashion Week Men's wasn't actually a show, a 'fit, or a celeb sighting – it was an announcement. Gap is collaborating with Telfar, and the news broke Thursday night at a surprise Telfar party at Gap's Trenchet store.
The store was transformed into an after-hours club and featured performances by Yves Tumor, SOPHIE, Hirakish, Hawa, CRYSTALLMESS, Sega Bodega, and Total Freedom. The party attracted the likes of Dev Hynes, Honey Dijon, Kate Moss, Stefano Pilati, and Violet Chachki, among many others.
While the collection itself will drop later this year, the two brands have shared a remixed logo that incorporates Gap's and Telfar's (see above). The collaboration, above all, unites both Gap and Telfar's shared vision for democratic and accessible fashion, and we're excited to see a fresh take on elevated basics.
To get more details on the forthcoming collection, we spoke to Telfar Clemens and John Caruso, head of adult design at Gap.
What does Gap represent to you?
Telfar Clemens [TC]: Gap was a huge inspiration for us. It represents ubiquity. The campaigns when we were growing up: everyone in khaki, everyone in vests. The idea of "basics" is really core to how we design, the idea of accessibility, and the vibe that the clothes are for everyone. It feeds directly into our motto: "not for you, for everyone."
The idea that someone like me can find something addressed to them at the mall is really exciting, because that wasn't the case growing up. Like, your parents have no excuse to not let you buy that halter top!
What excited you about collaborating with Gap?
TC: We've always had this obsession with what's normative and what's normal. Instead of opposing it, our attitude is about transformation. Fashion is cool and gives you certain freedoms, but we want to be part of the fabric of everyday life for everyday people – that makes the clothes real for us. The bag has started to achieve that; Gap gives us the platform to do that with clothes.
How will you approach the design process? Describe fusing Telfar with Gap.
TC: The core is already there. We are going to look at our archives and theirs and think about how to create quintessential garments that are new, but that people are ready to wear – even if they don't know it.
What from Gap's archive are you excited to work on?
TC: Khaki, cargo, puff, tank tops, halters, the most iconic basics, underwear!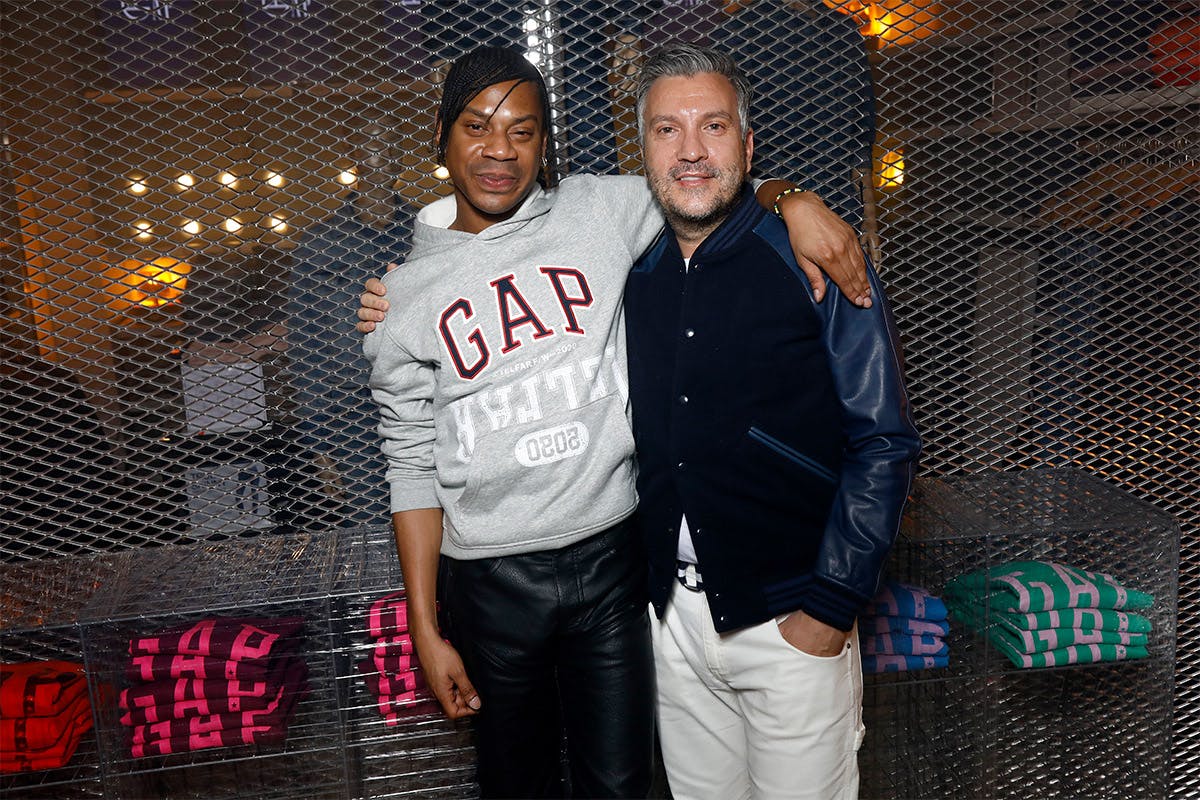 What excited Gap about designing a collection with Telfar?
John Caruso [JC]: I've been following Telfar for a while now and have always been a fan of what he was doing season after season, especially with his denim collections. I see Telfar Clemens as a designer who is redefining what American style is, so I was excited to meet with him in early 2019 to discuss a potential partnership. When we met in person at his studio, I instantly knew we needed to work together. The shared excitement about a collaboration, the nostalgia he had for old Gap ads I had brought along, the design ideas we discussed, and the opportunities we each saw in a partnership together. At Gap, it's important for our collaborators to share our brand values, have cultural and global relevance, and help drive us forward, and Telfar checked all of those boxes and then some. We are very excited to work together on this collection.
What do you think Telfar can bring to Gap's iconic pieces?
JC: Telfar Clemens has developed a remarkable brand that has successfully reimagined American fashion, and we are excited to come together to design a collection that pushes the boundaries and explores fashion in a new and unexpected way. Denim has always been a huge part of the Gap brand DNA, so personally I'm the most excited to see what design perspective he will bring to that category, but to also see what he does with Gap staples such as the pocket T-shirts.
What are some similarities between the two brands?
JC: Gap is known for classic American style: clean, confident, comfortable, and accessible wardrobe staples that celebrate freedom of expression. Telfar approaches design in a similar way, creating a wardrobe rooted in universal basics and affordable garments that can be worn in unique ways for everyone. Plus, Gap and Telfar have a shared philosophy of equality, accessibility, and democracy, making the brands natural partners for this project.