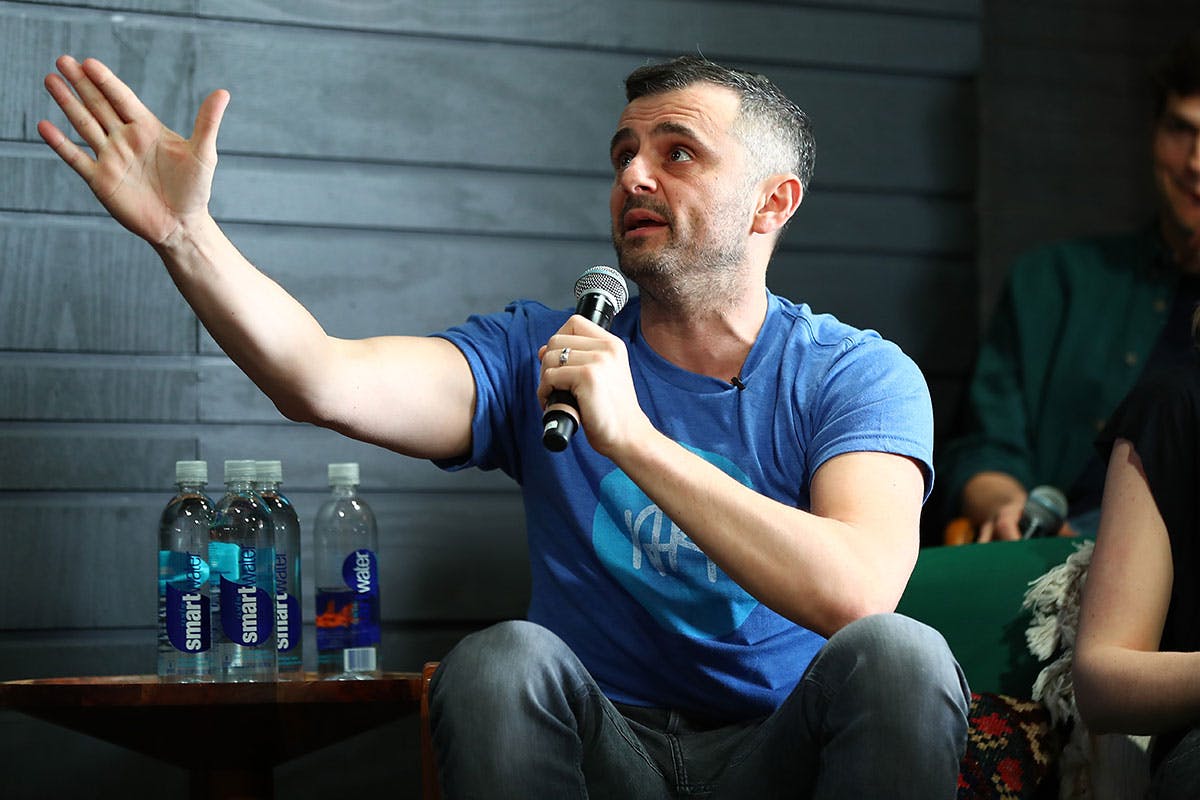 Few figures fill the cultural niche that Gary Vaynerchuk so boldly occupies. He is a businessman first and foremost, an entrepreneur who rose to prominence just over a decade ago with Wine Library TV, a webcast and e-commerce platform that transformed his family's wine business into a $60 million enterprise. Not long after he launched VaynerMedia, an agency specializing in social media strategy that has blossomed into a $200 million operation.
And while his business acumen is truly at a King Midas-level, Vaynerchuk's ascendance should be equally attributed to his position as a cultural powerhouse. He has published five books, hosted a handful of radio shows and web series, and frequently gives talks and lectures around the world. His accomplishments run the gamut of being a judge on Apple's reality show Planet of the Apps to (for a time) being the only person The Game followed on Instagram.
This week, Vaynerchuk continues his foray in the world of shoe design with the release of "Dark Clouds," his fifth sneaker in collaboration with K-Swiss. Highsnobiety caught up with the media mogul ahead of the limited edition sneaker's launch at ComplexCon to talk business, culture, and how he's able to preach positivity in an increasingly hostile world.
I see so many words thrown around the web to describe you – social media mogul, entrepreneur, internet personality... What words would you use to describe yourself?
That's a good question. I think entrepreneur really captures it for me, and I've been one from the beginning. At the end of the day, 'passionate entrepreneur' sums it up really well. Or a lot of times I say 'purebred entrepreneur,' because I like the losing as much as the winning, and to me a purebred loves the process over the fancy things that come along with it when you're in the 1% that are good at it. So yeah, that's how I think about myself.
Okay, so how did you become a sneaker designer? When did this get into the mix?
You know, I'm living life, doing my entrepreneurial thing, I get a cold email on my website that says, "I'm the president of K-Swiss." Which caught my attention because I'm 42 years old and I lived through the era where K-Swiss were the YEEZYs and the Nikes of the time. At first I kind of assumed that it would be like an influencer marketing thing, which I've never done. I've never done a post for pay but it just had an interesting tone to it, so I decided to have a coffee. Sure enough, Barney at K-Swiss, the president, he was talking about my signature on the sneaker like it's a real thing and obviously caught my attention. It allowed the little me – '80s baby Jersey kid – to dream a little dream and, to be very frank, my macro business strategy is that nostalgia's under priced and that nostalgia brands are a real opportunity. Very much in my mind it played out as, "Okay, I could work out my pieces here and see if I can help resurrect K-Swiss into culture. Can we make it more relevant?"
I definitely believe, whether it's me or somebody else, that anybody who's paying attention to the culture, to society, understands that entrepreneurship (at least, at this moment) is on a pedestal culturally and much like an athlete, or a musician, right now there is a level of street cred, coolness, sizzle that goes along with being an entrepreneur. And so to me it wasn't a foreign idea that an entrepreneur could carry a sneaker just like a fashion designer or a rapper, or an artist. So I thought it was a worthwhile swing.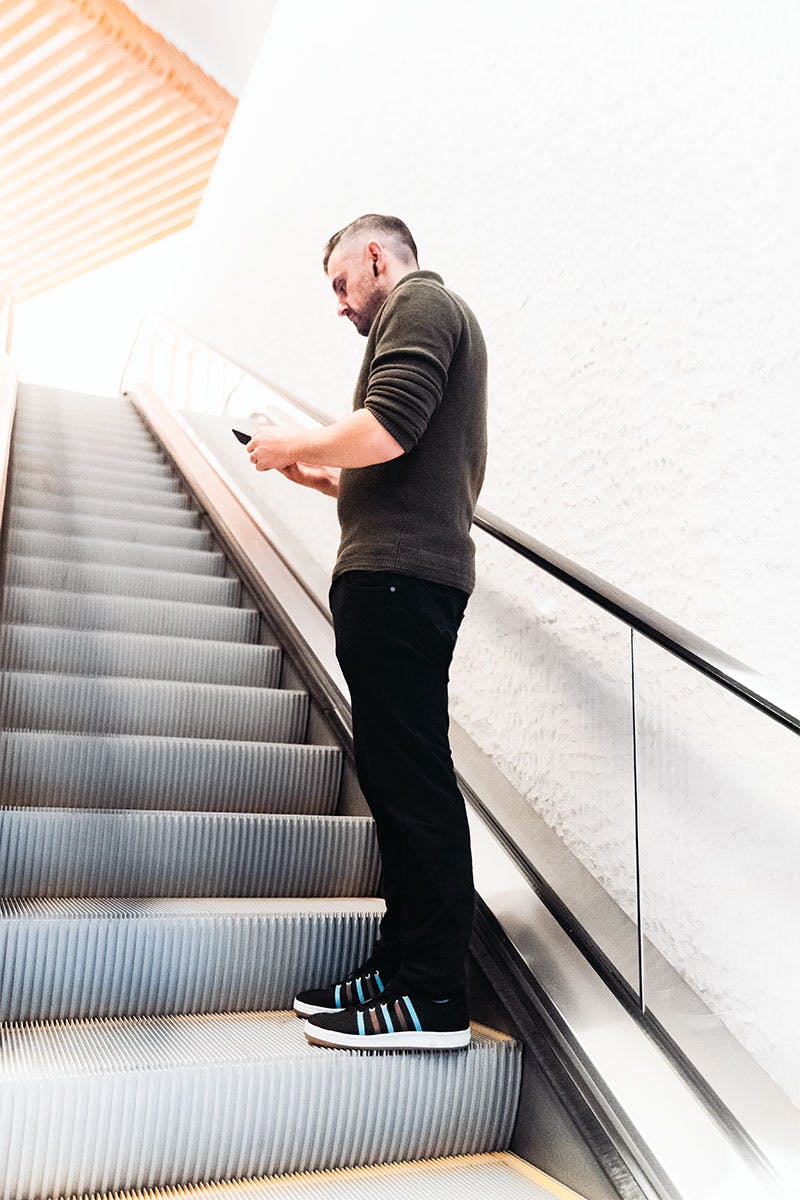 Tell me a bit about your new sneaker.
So the latest sneaker continues from the last one, "003 Clouds & Dirt." It's my macro thesis on entrepreneurship which is high/low, macro/micro, have ambitions, know your ultimate strategy. Why are you doing things? What's the business's strategy? What's your life strategy? But then have the humility to live in the dirt. Don't just be an ivory tower pontificator. Don't just have sizzle, have steak. There's only 5,000 pairs made, we're going to launch at ComplexCon and I'm really excited about it. People that have been watching my blog carefully and have picked up on it and zoomed on it are also also excited about it.
How would you describe your personal style?
Casual, unbelievably insular. I'd describe it meaning 'not wildly affected by what's cool.' I'm just so busy that my style is a byproduct of how busy I am, meaning I just don't have enough time to really pay attention to what's happening with other people's clothes. Of course I live in society, when I see somebody rocking something fresh or... I can pick up on a couple of years ago, "Oh I guess girls are not wearing jeans with cut-outs in them." Or "why is Fear of God really capturing everyone's attention?" So I'm not delirious, but I'm unbelievably insular and wear whatever the fuck I want when I want, how I want. But unbelievably casual, like jeans and T-shirt to the death.
Talk to me a bit about your relationship with hip-hop culture because I see you hanging out with rappers all the time. Where's the overflow there? If you aren't really keeping up with what's cool, how are you in the know?
Growing up in Edison in the '80s, I went heavy with Beastie Boys and Bone Thugs-N-Harmony, and then I went to Mount Ida College which was an extremely urban environment where I really got deep into hip-hop culture. Then I went into the wine business and was really removed from it. In 2009 when I started Vayner Media, my brother's dear friend from college Mike Boyd came over, and they graduated and we stated a blog together, because I was so interested in the music and the scene but I was so busy. So we started something called Hip Hop At Lunch in 2009, and its thesis was to cover emerging artists, because I was obsessed with unsigned hype in The Source when I was a kid. Just fascinated by 'who's next?' So we wrote about (rest in peace) Mac Miller and Nipsey Hussle and Wiz Khalifa and Nicki Minaj, all when these people had less than 10,000 followers, they literally were in our office. It was crazy in hindsight.
Hip-hop and entrepreneurs are the same. We hustle... It's authentically integrated, feels natural, and right now it's a really interesting rotation. It's in this place right now where it's a thing and everybody's getting value out of it, which is nice.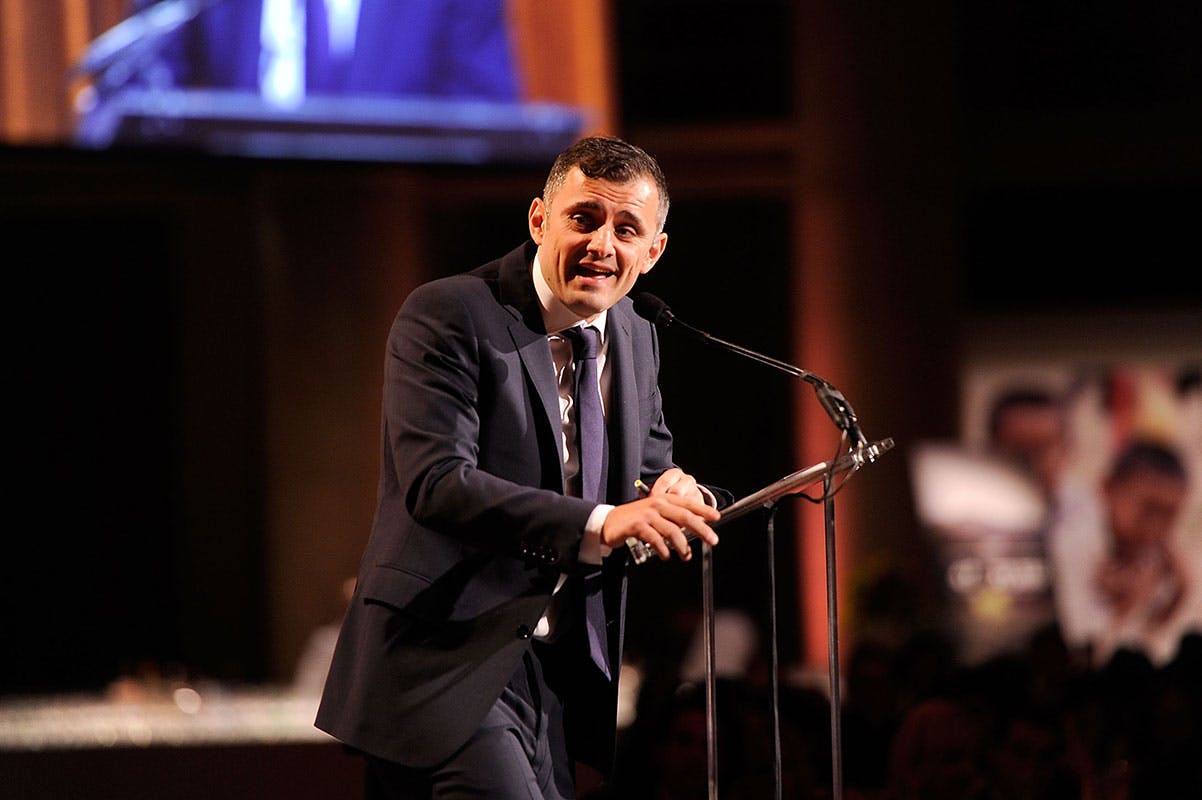 When you were on the Breakfast Club last year, you said something that really caught my attention. You said, "Hip-hop is the scene that rules the world." Can you elaborate on that?
I think if you're 14 to 30 in America, hip-hop, for a majority of people or for the people that end up really driving trends and culture, is a foundational part of their lives. A lot of the things that happened in the '70s and '80s and '90s were driven on the foundation of rock and roll, and a lot of things that are happening in the 2010s and soon to be '20s and '30s, have a foundation in the majority of hip-hop. You've got kids, women, and men, who grew up influenced by urban hip-hop culture, who are now in their 40s and 50s and making decisions for the world. That plays out and there's a level of authenticity and lack of fronting and creativeness and the grind and hustle.
What are you most proud of?
A lot of things in my personal life, but in the genre of what we're talking about, I think there's a lot of entrepreneurs winning, by definition of entrepreneurship, which is making money. I'm most proud that I spent an ungodly amount of time putting out free content, had no interest in monetizing my audience like a lot of other people and get hundreds of emails a week and DMs of, "You've made my life better by either mindset or positivity for tactically showing me how to grow my Instagram, or sell stuff on eBay."
You were on Planet of the Apps and you've also judged the Miss America pageant, so I'm wondering if you have any tips or tricks to judging? Is that a hidden talent of yours that we have to mine more?
That was an awfully creative question brother, I love you for that. I do think there is something actually. I think that I have been very comfortable saying my truth, whether it's currently popular or not, and when things play out in the long term, there's a level of respect of not only not sugar coating and shooting it straight, but willing to sit on a unpopular point of view and having it play out. Nobody thought it was a good idea for me to launch an eCommerce wine business. Everybody laughed at me when I started doing Twitter and YouTube as a grown man. My financial advisors were upset that I put all my money into Facebook and Twitter. All of these things that have happened to me... yeah, sticking to your guns has a lot of value.
For more of our interviews, read our chat with the designers of Drake's new tour here.