This year's Geneva Motor Show brought in a lot of outrageous futuristic sports cars and ultra-posh luxury electronic machines that tickle our inner gear-head fantasies. The event unveiled an astonishing selection of powerful supercars and hypercars, breaking records in top speed and also price. We're looking at you Koenigsegg Jesko and Bugatti La Voiture Noir.
The world's top car companies, including Mercedes Benz, Lamborghini, Audi, Ferrari, Bugatti, Aston Martin and more, hit center stage in Switzerland to showcase the future of urban transport. Take a look at our favorite cars unveiled at the 2019 Geneva Motor Show below.
Ferrari F8 Tributo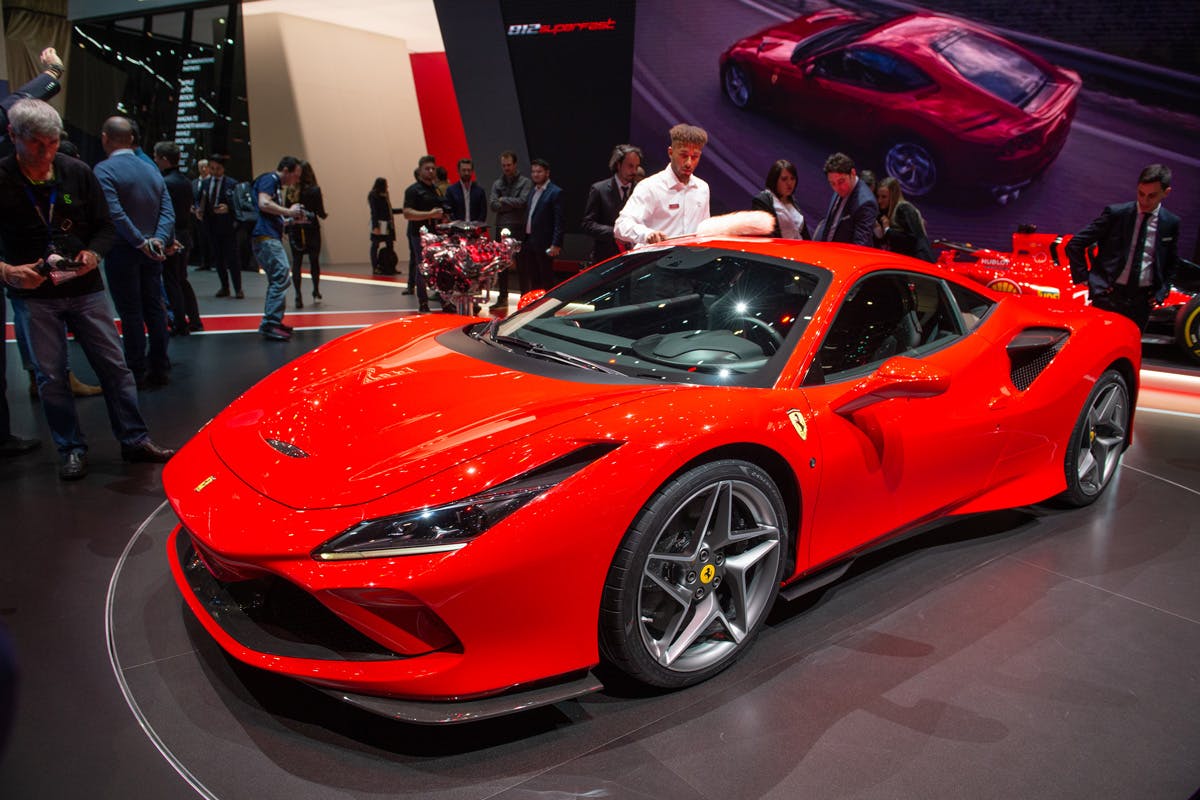 Replacing the 488 GTB, the F8 Tributo is a big highlight at this years Motor Show. This fast and furious looking machine packs a 710-hp V8 engine to make the 2.9-second sprint to 62 mph look effortless. It's more aerodynamically efficient and also 88 pounds lighter than previous models. Best of both worlds.
Volkswagen ID Buggy Concept
Looking like a future add-on in GTA V: Online, Volkswagen wowed fans at the Motor Show with the unveiling of the ID Buggy Concept. Playing on our nostalgia, VW puts an electric twist on the dune-riding buggy with an eye-catching cherry matte-green paint finish.
The buggy is only a two seater with no roof or windows. "If you are out driving and it rains, you get wet," explained Klaus Bischoff, VW's head of design. Where the buggy lacks in practically, we're sure it makes up in off-roading fun.
Lamborghini Huracan Evo Spyder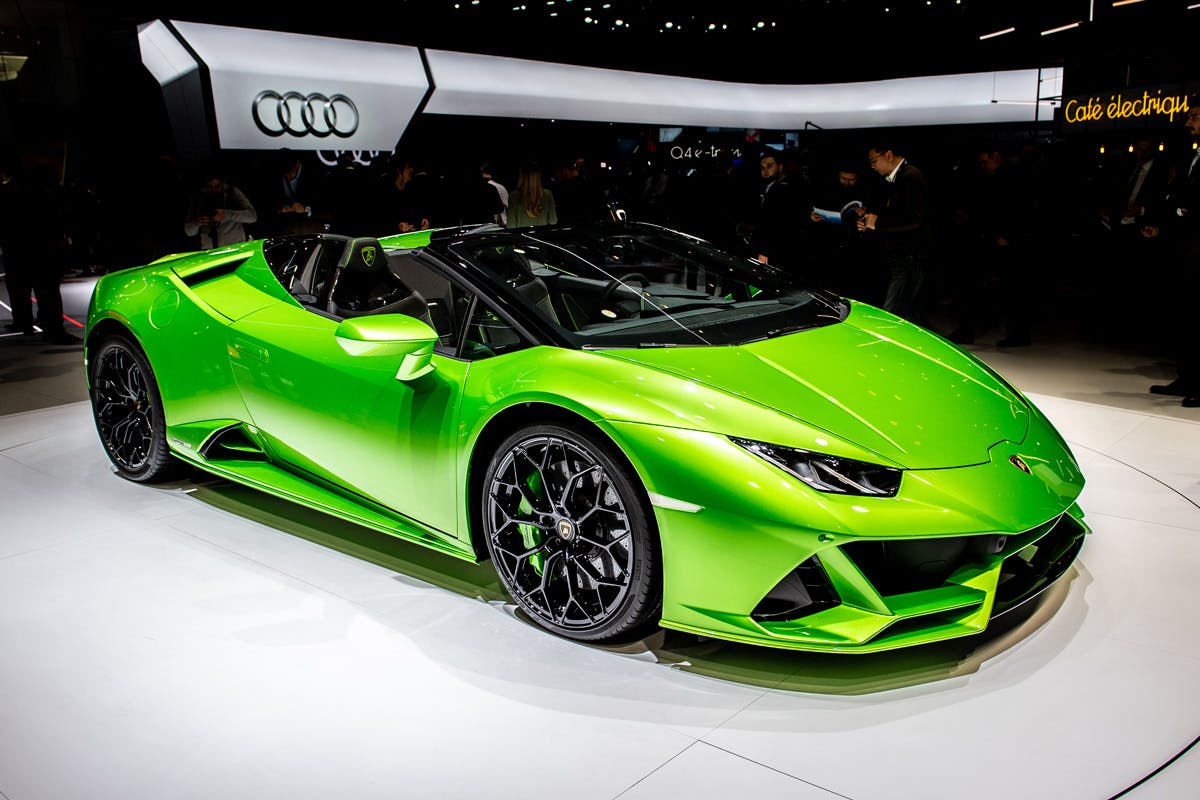 The Huracan drop-top variant just received the Evo treatment. The Lamborghini offers the same 640-hp experience as the coupe version, but with more wind in your hair. The impressive green beast can hit 202 mph and is starting at $287,400 in the US.
Aston Martin AM-RB 003 hypercar
Looking like something out of Speedracer, the Aston Marin AM-RB 003 is a hypercar enthusiasts dream. This lightweight car is a lightning bolt on the road with its mid-mounted, twin-turbo hybrid V6 designed in-house. It also features a new sealed oil system that enables 90-second oil changes, making it a world first for a road-going car. Only 500 models of the AM-RB 003 will be made.
Bentley Continental GT No. 9 Edition
In celebration of their 100th birthday, Bentley unveils the Continental GT Number 9 Edition by Mulline. This ultimate collector's car pays homage to Sir Henry Ralph Stanley "Tim" Birkin and his "Blower" Bentley by adding a large "9" on the grille as well as implementing a piece from the old school race car in each of the 100 No. 9 Edition rides. Pricing still hasn't been announced.
Pininfarina Battista
This all-electric hypercar was turning heads at the Geneva Motor Show for its sleek futuristic design and impressive performance. Under the hood, the Pininfarina has 1,900 hp, a top speed of 258 mph and accelerates to 60mph in under 2 seconds. On the outside, it's dressed in a beautiful Italian curvy design blending sporty and conceptual inspirations. The Battista will be priced at $2.6 million, and only 150 will be made.
Koenigsegg Jesko
There's a new king on the road, and it's the Koenigsegg Jesko. As impressive as its name, this beast is claimed to be the world's first road-legal 300 mph car. Its top speed translates to more than 480 kilometers per hour, meaning it can traverse a football field in less than a second. Think about that.
Koenigsegg is producing only 125 units of the Jesko, with 90 already pre-sold. The new king of the streets will have a hefty starting cost of $2.8 million.
Imagine by Kia
Kia's latest concept car takes everyone's fascination with displays to a whole new level. The car features 21 smartphone-esque screens stretched out over the dashboard. The designer said in the press release that the screens are a "humorous and irreverent riposte to the on-going competition between some automotive manufacturers to see who can produce the car with the biggest screen." This gives Tesla's Model 3 and Byton's 48 inch display on the M-Byte SUV some competition.
Bugatti La Voiture Noire
Say hello to the most expensive car ever built. The Bugatti La Voiture Noir is a £12 million ($18.68M) hypercar that is described as a "coupé with the comfort of a luxury limousine and the power of a hyper sports car." Featuring a Chiron engine that gives it 1,479 horsepower and 1,180 pound-feet of torque, the La Voiture lives up to the hype.
Mercedes-AMG S 65 Final Edition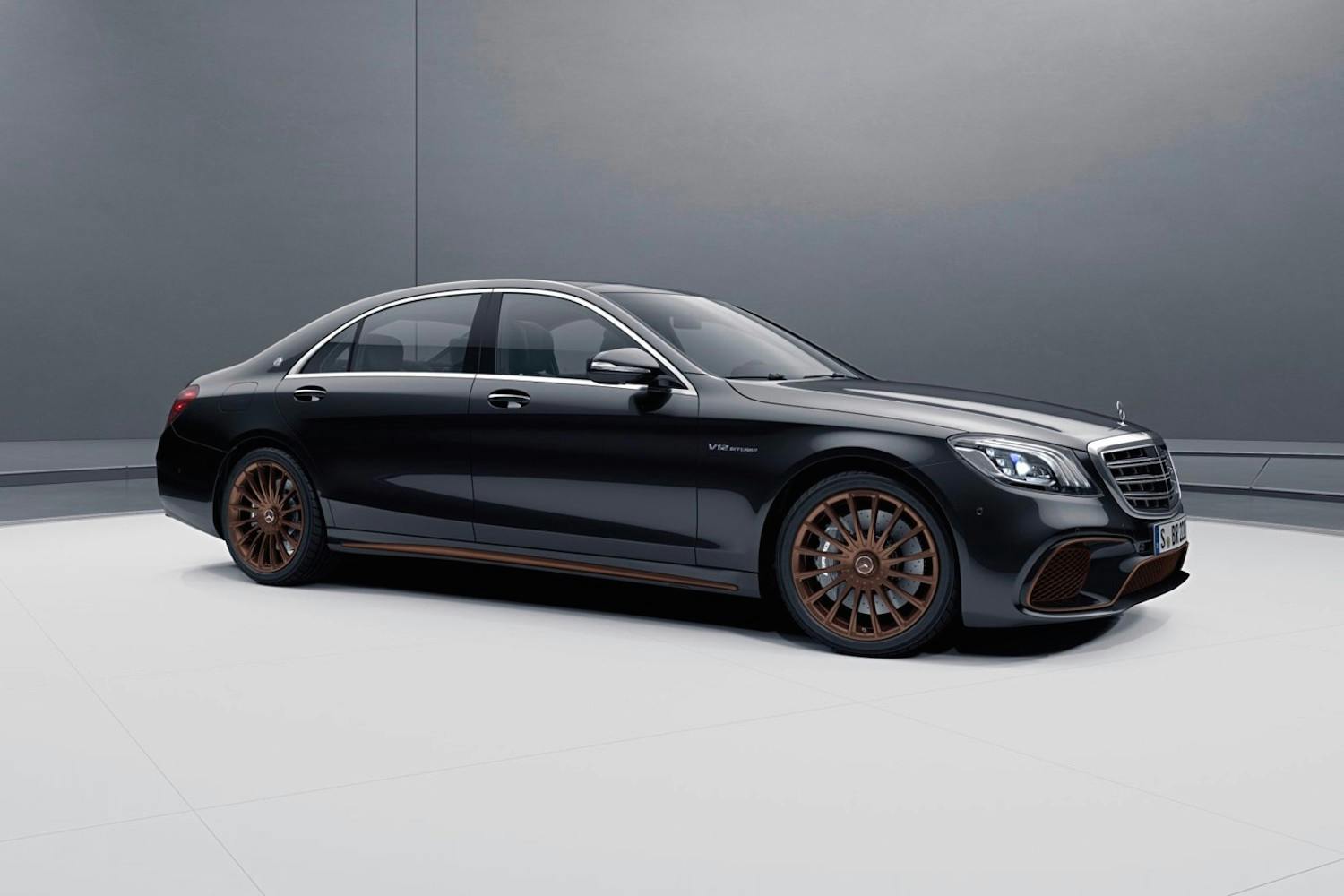 Pour one out for the Mercedes V12 S-Class. The luxury Germany automobile marque unveiled it's last S-Class model, the S 65 Edition, during Geneva Motor Show. To send it off in style, the "Final Edition" is equipped with 20-inch multi-spoke wheels, front air intakes, side skirts and rear diffuser finished in a special matte bronze shade. A C-pillar-mounted AMG crest and blacked-out quad exhaust pipes complete the look. Under the hood, it features 6.0-liter bi-turbo V12 petrol engine that produces 621 hp and can reach a top speed of 186 mph.
The price is still under wraps, but only 130 units will be made.