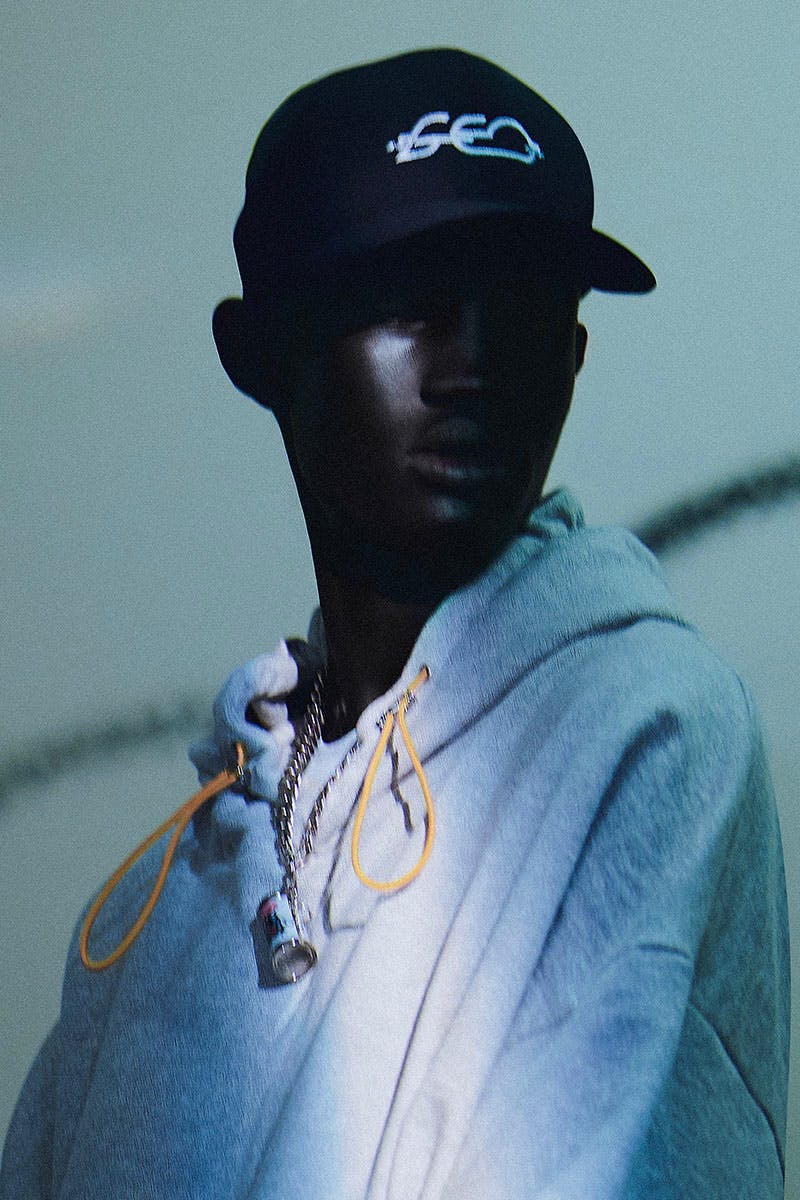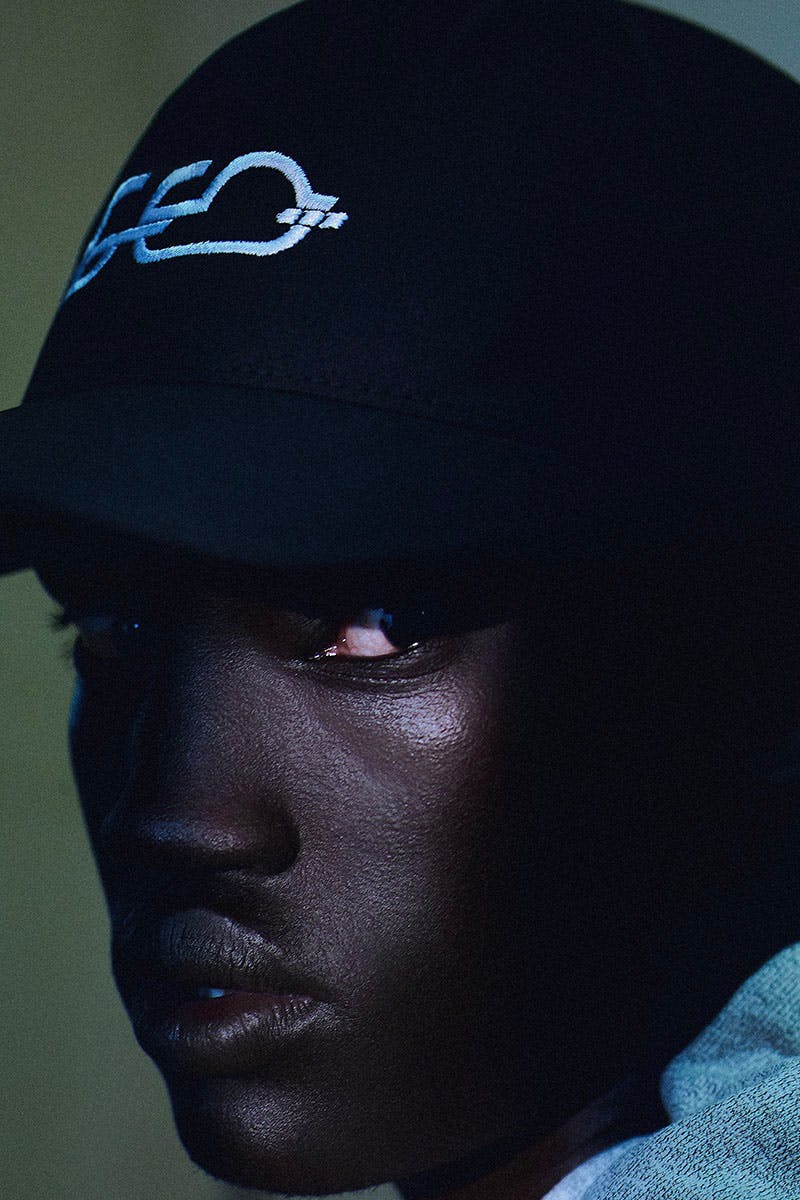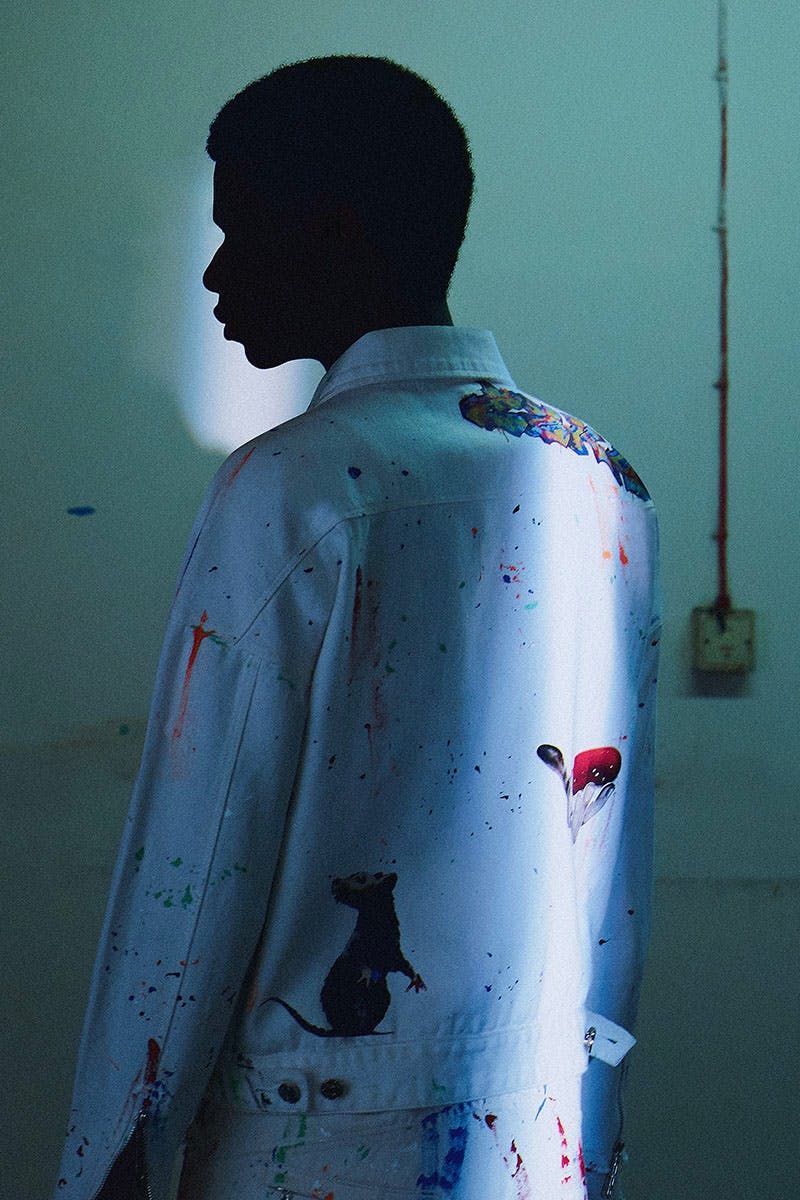 Setting out in the pursuit of new pastures, brands that will deliver on a promise of quality, style, and a community of like-minded thinkers and creators, is a journey not guaranteed to be successful.
There's no set formula to dictate the moves required of a brand to tick each box, making those that do even more deserving of the eyes it brings – enter GEO, FW22's "EAST" collection in tow.
If you've kept your eyes open over the last 6-7 years, you'll undoubtedly have come across GEO's movements. The brainchild of Geo Owens, GEO's successes lend themselves to its founder's desire to create at a fever pitch with each delivery, both within and beyond the boundaries of apparel.
As an alumnus of DONDA, Geo's extreme graphic prowess should come as no surprise, so too of his wide-reaching capabilities within a broader design space; yet his inspirations, roots, and references are wholly unique to his personal experience.
It's these experiences and environmental understandings that have influenced and dictated the direction of "EAST," down to its namesake.
Reigning from East London, GEO – both the designer and brand – find solace in the city corner's cultural intensity, utilizing it as a means to deliver a narrative encompassing communities and shared experience.
Serving both a reflection and evolution of prior collections, FW22 is an interpretation of "the simulation we call reality," taking the unprecedented changes that occurred throughout 2020-22 and communicating them through visual and physical means.
For Geo, the collection is a reflection of his journey; growing up and living in East London, designing and manufacturing his garments in East London, and delivering it to his peers within East London and across all corners of the globe.
This presents itself through custom wool fabrics with waterproofed nylons – fabrications that possess functions essential to the needs of the city, while hand-drawn graffiti and dubs prints carried across the collection reflect the cityscape with authenticity.
Further to this, you'll find a selection of interchangeable pocket tees, various graphic tees, mixed fabrication hoodies, hand-washed-effect denim sets, and much more.
It's a broad yet carefully considered and personal arrangement that, while building the bulk of GEO's current online offering, is but a piece of the bigger puzzle being built by Owens to serve the wider creative community.
Alongside his growing GFX DATABASE, which provides extensive tools for visual creation, Geo has been putting work into the delivery of the new Apparel Database.
Due to release during Q1 of this year, it looks to enrich the accessibility of the fashion industry to designers. Serving as a one-stop shop for designers, it'll provide everything from tech packs to mock-ups, a directory of suppliers and manufacturers, and by the end of the year, a curated selection of blank products.
With the "EAST" collection as a substantial prelude to considerable strides laid out for the year ahead, GEO is teed up to be one of the industry's most important hubs for not only style but the sharing of resources and ideas.