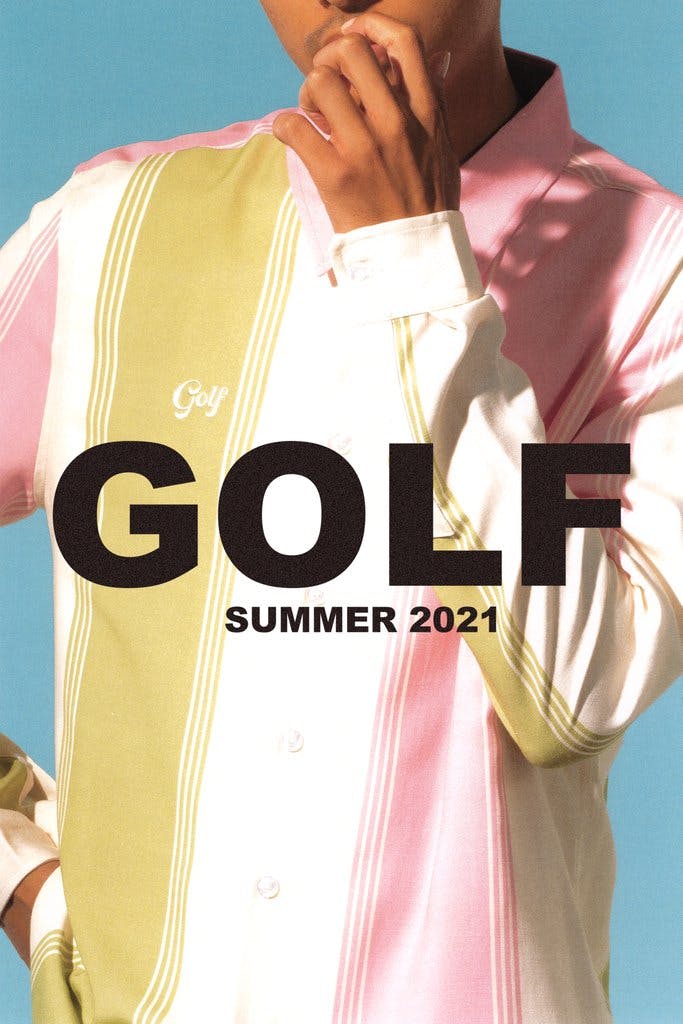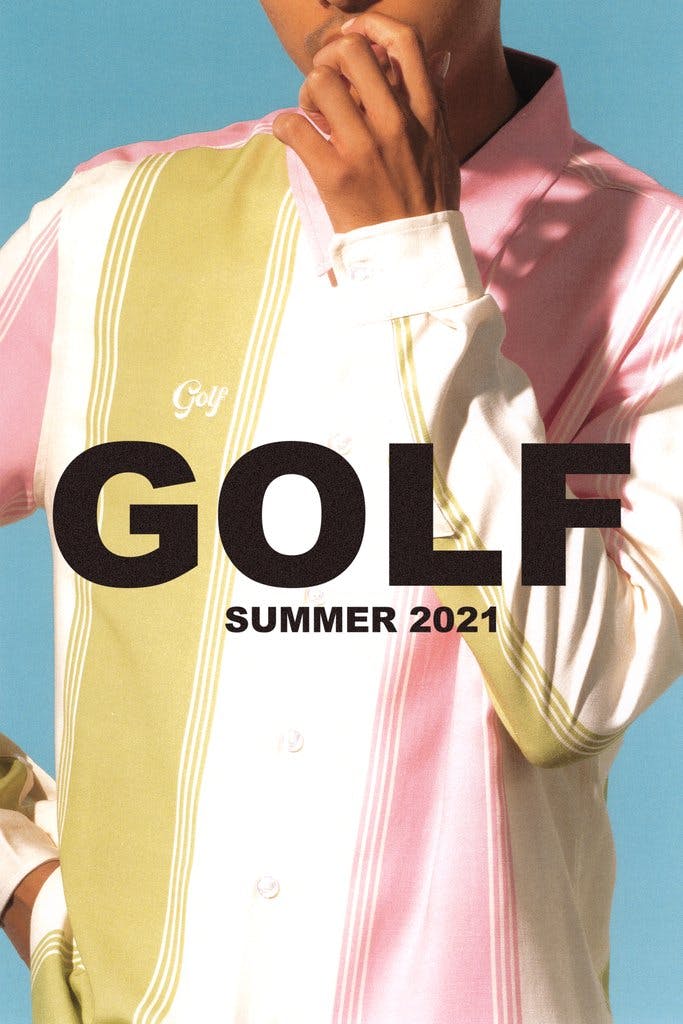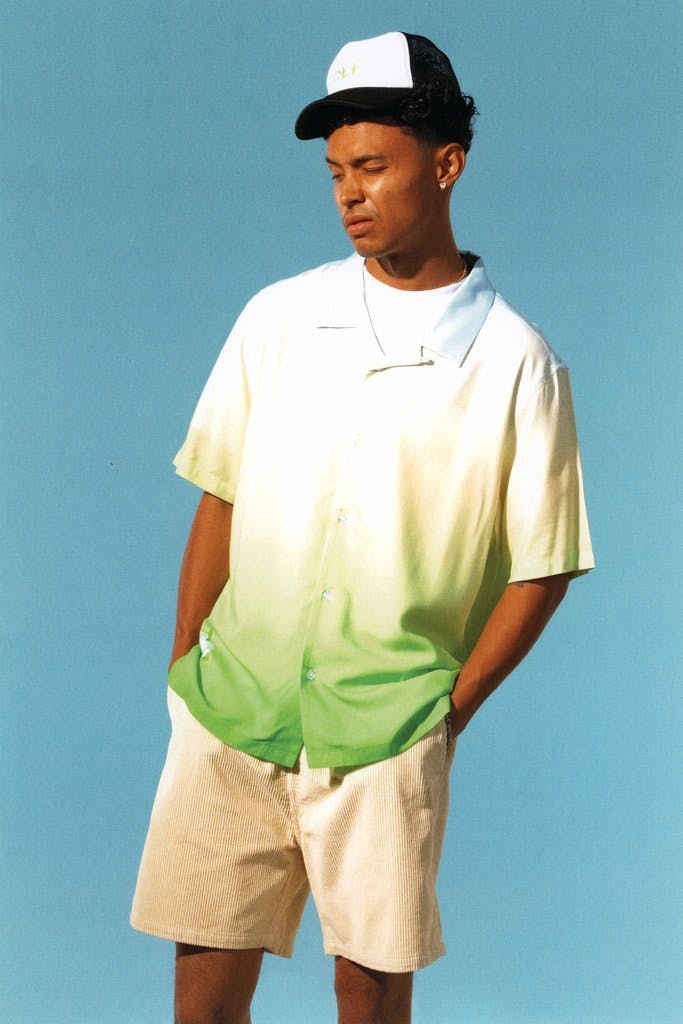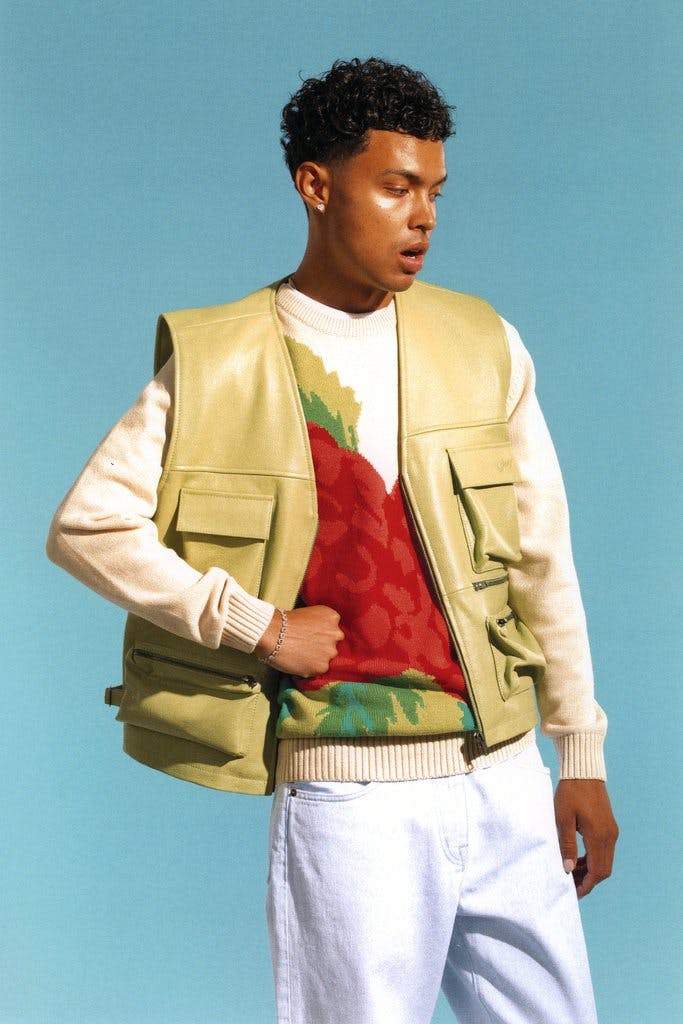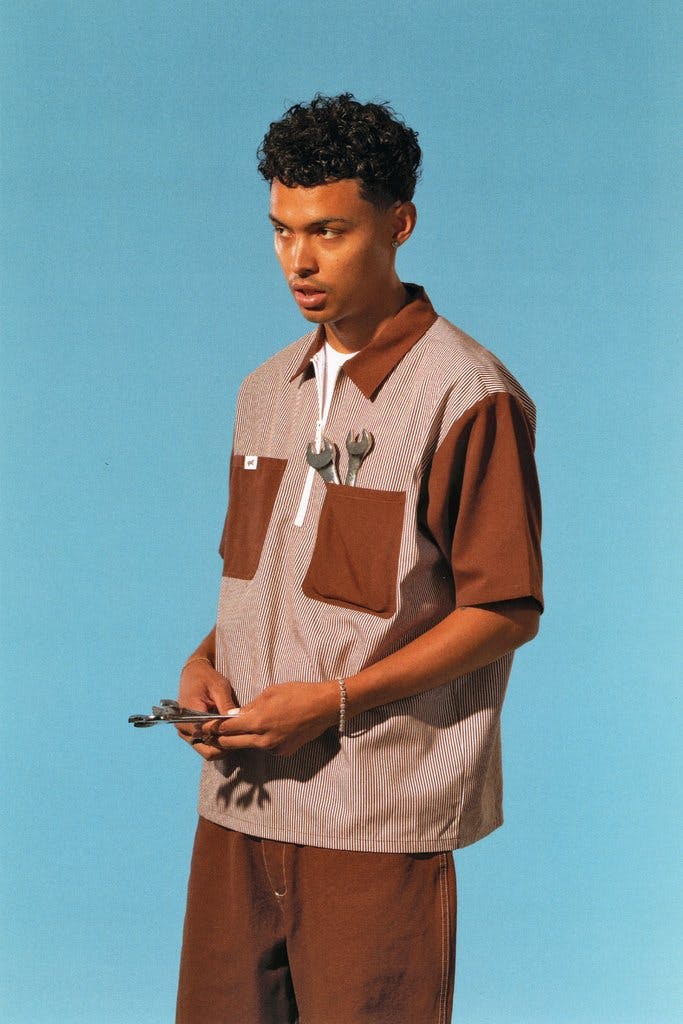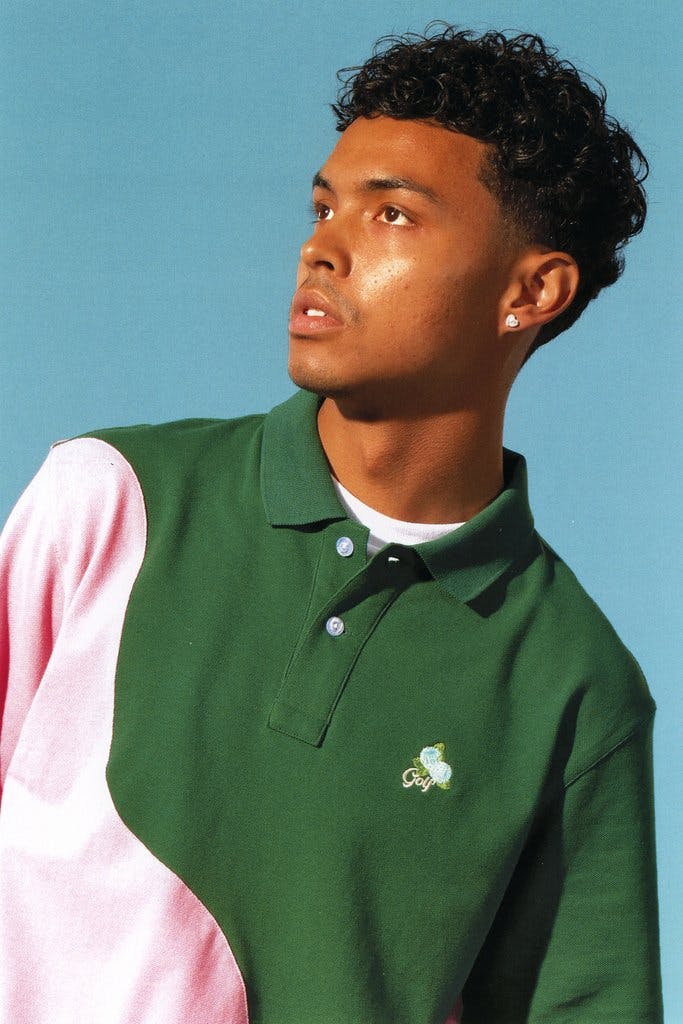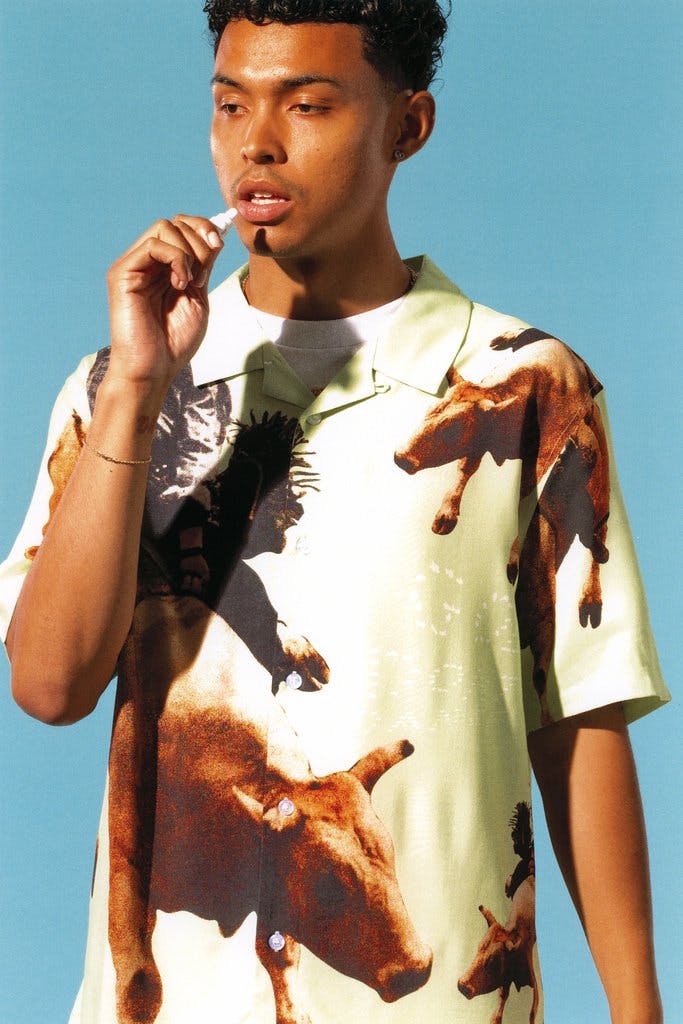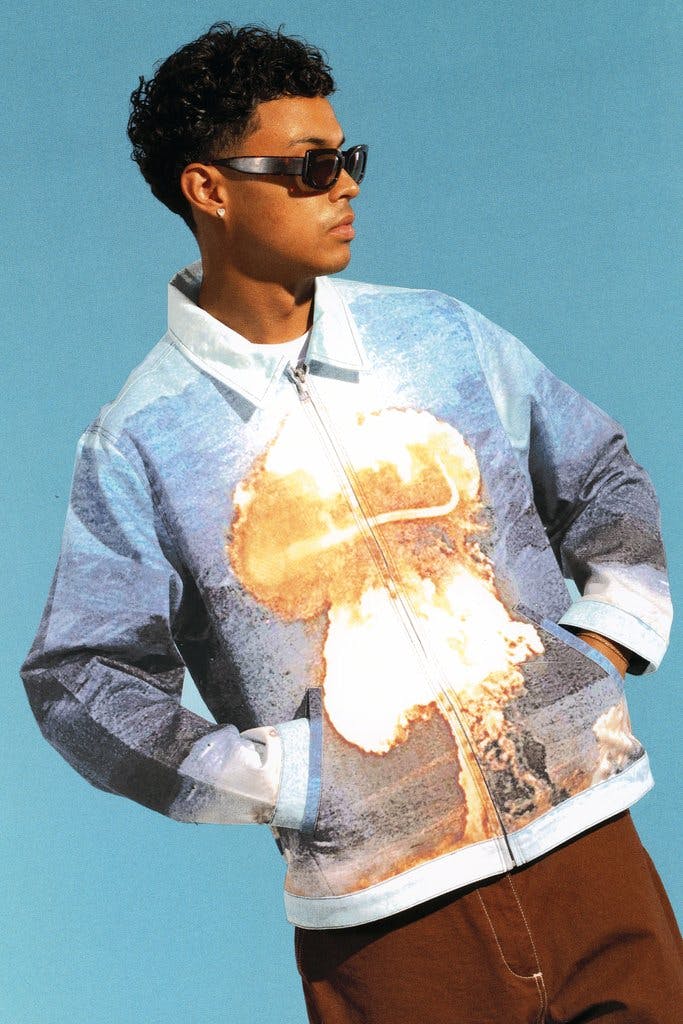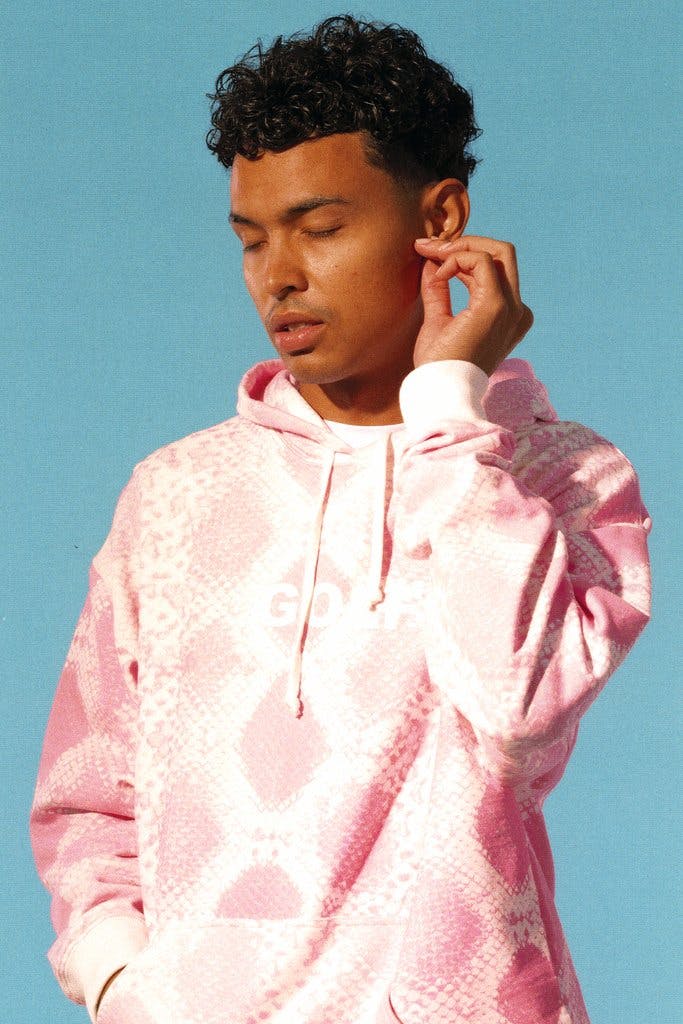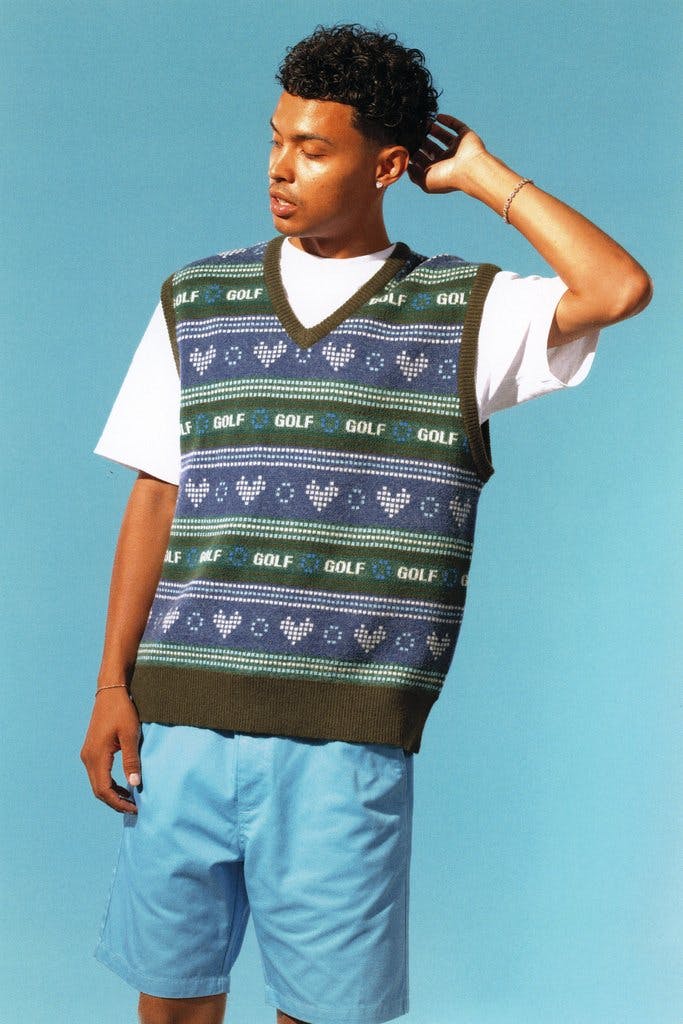 Brand: GOLF WANG
Season: Summer 2021
Key Pieces: The mushroom cloud-printed jacket, a graphic borrowed from GOLF WANG 2018, is one for the heads, but every GOLF WANG fan can appreciate the raspberry sweater, leather cargo vest, fair isle-inspired sweatervest and pastel gradient shirts.
Buy: Golf Wang's website, flagship store, and stockists from July 24.
Editor's Notes: As Tyler, the Creator has been wearing some pretty fun stuff recently, including preppy sweaters, bespoke Converse and flashy jewelry, and that cheekiness has translated to GOLF WANG's latest drop. His clothing line — sometimes just called GOLF, sometimes GOLF WANG so as to differentiate from the sport — is back in business for its first proper capsule of 2021, dishing out an expansive lineup of easy staples — I mean seriously expansive, as in over 120 individual items.
Most of the goods channel Tyler's recognizable preppy cues pretty well, like the striped shirting, color-blocked polo shirts, and even some wallets in pastel gradient tones that match some of the colorful layering pieces. Of course, it's not all ivy league here, as there's plenty of utilitarian workwear to ground the affair. Take, for instance, the contrast-stitched work pants, camouflage cargo shorts, leather vests, or even the hiking backpack as clear examples.
The crux of GOLF WANG's latest is, as usual, a bevy of youthful graphic basics. Hats, hoodies, and caps all feature plenty of playful prints that range from "Think Golf!" to "Golf Center of Human Advancement," complete with a menacing doctor. Ample snakeskin and box logo branding appear throughout, reiterating Tyler's masterful balance of kitsch and class.