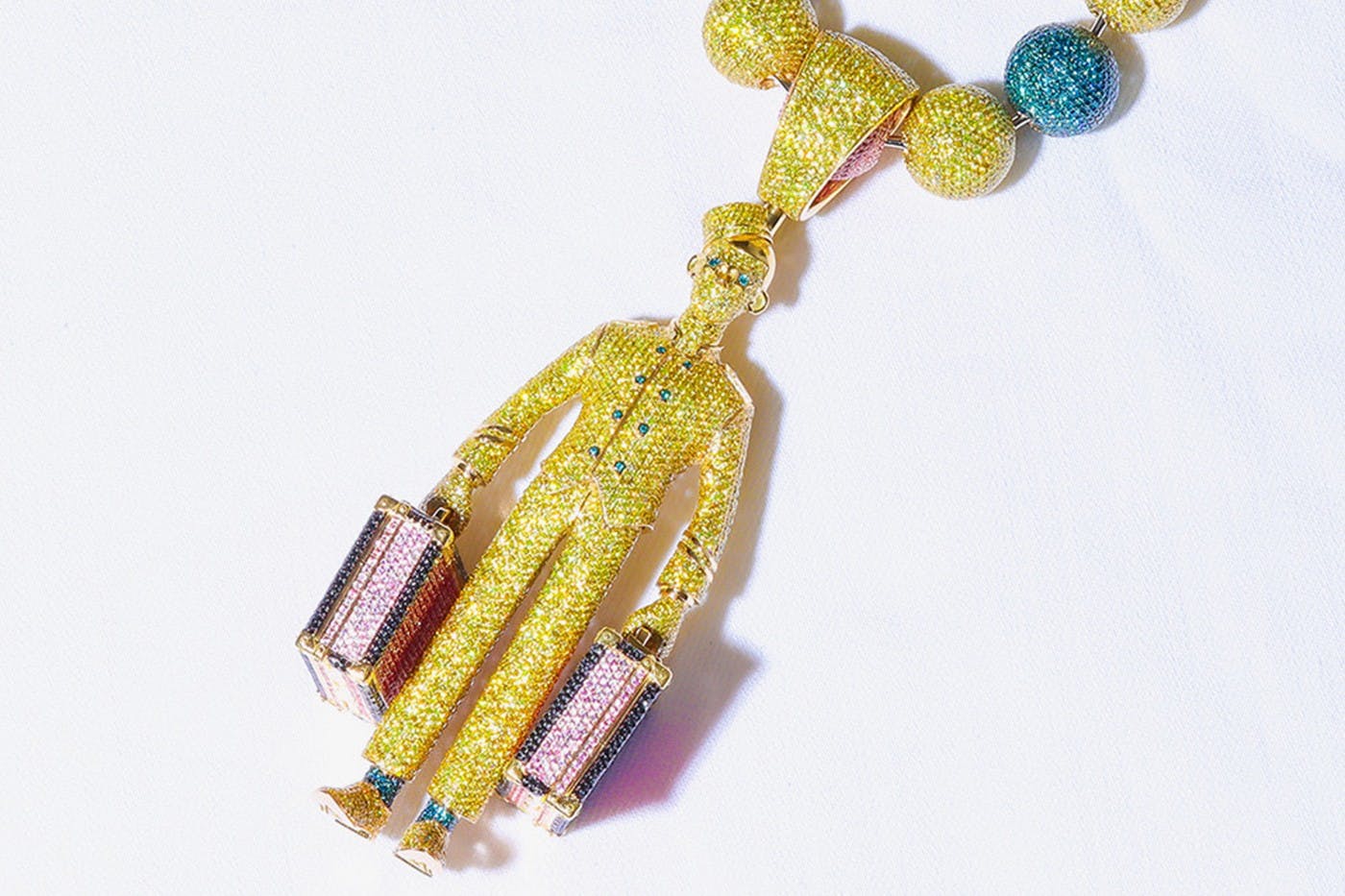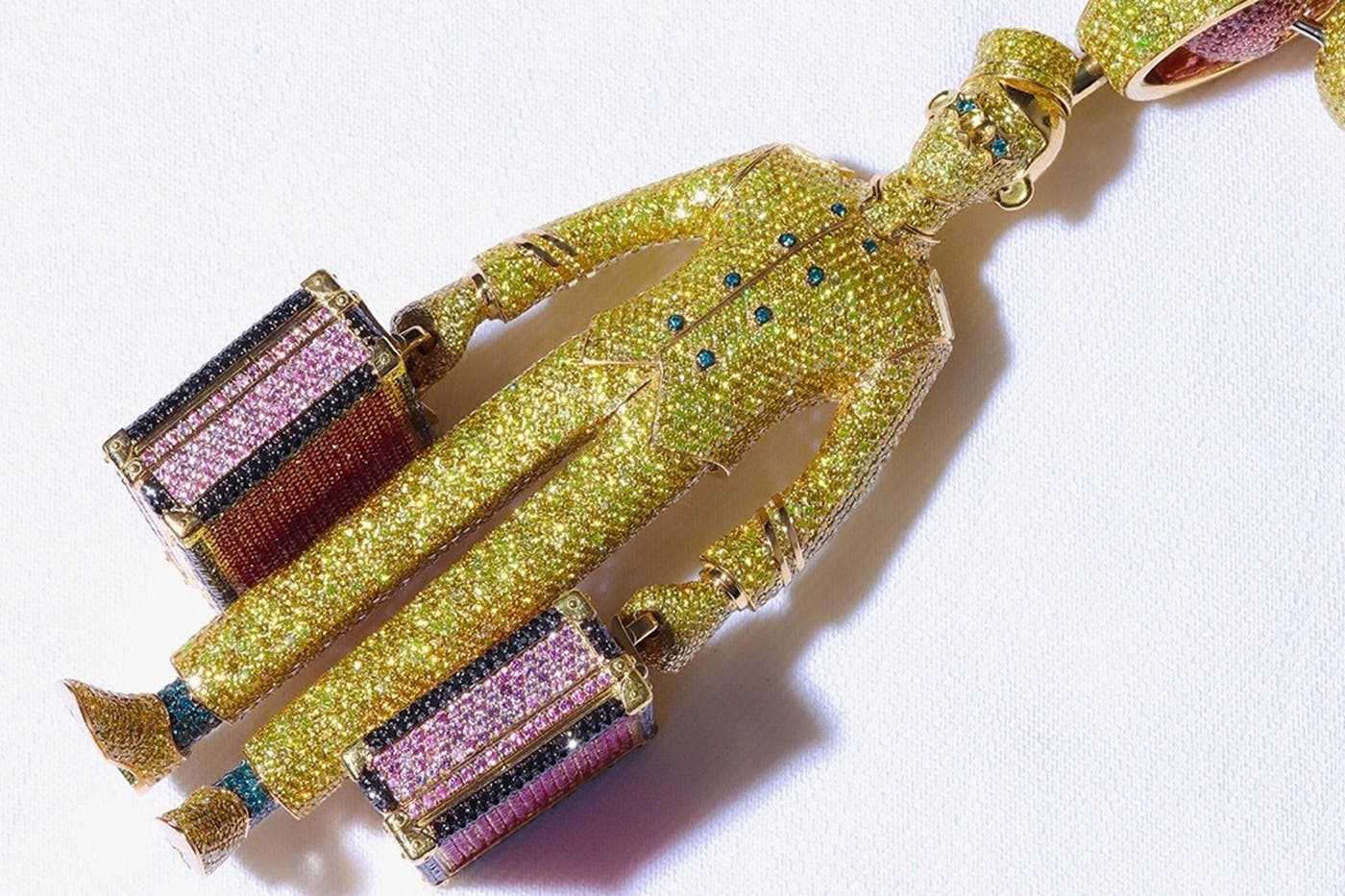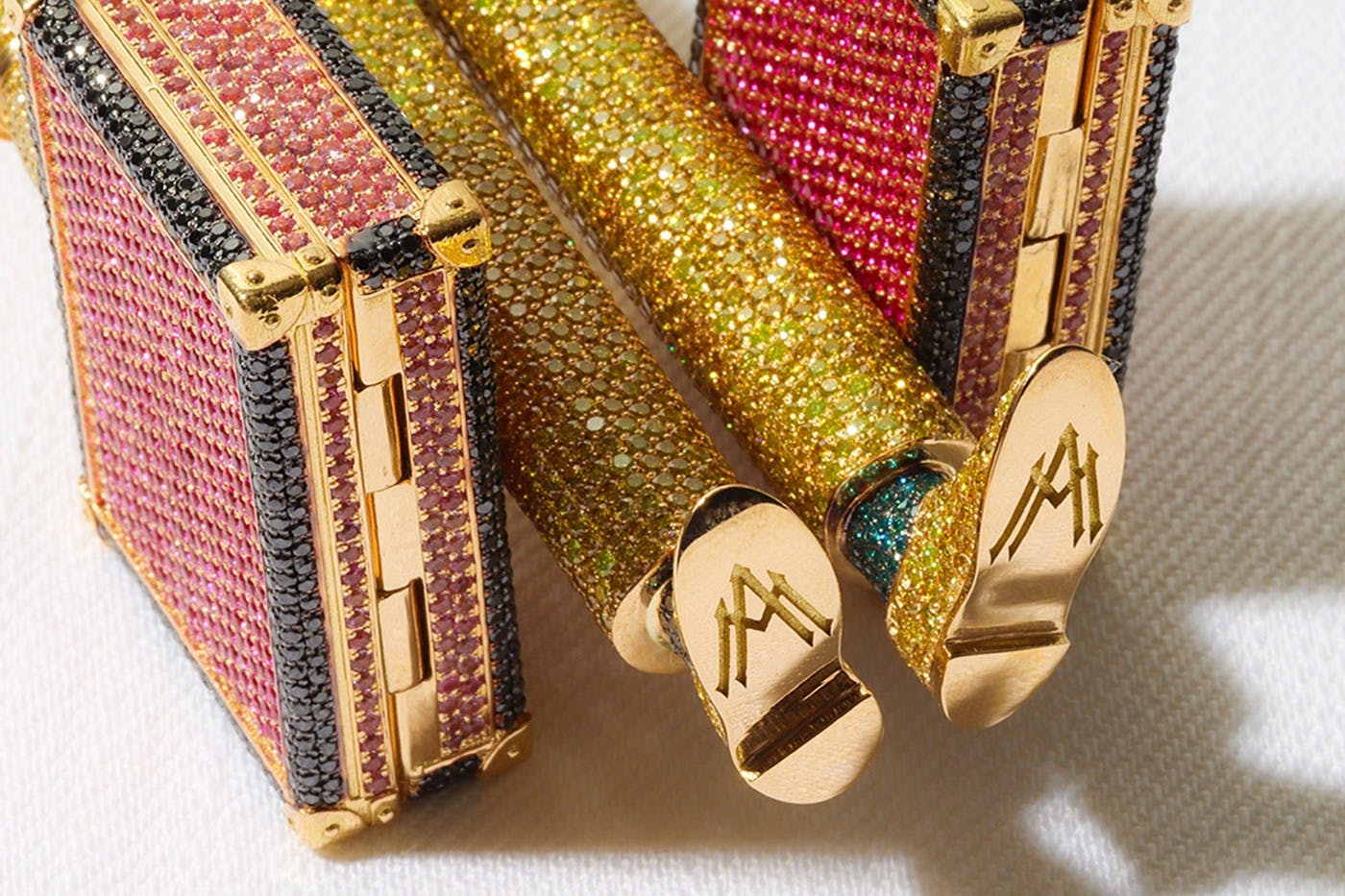 It's Call Me If You Get Lost szn, and to mark the occasion, Tyler, The Creator hit up Alex Moss New York to make him a suitably ridiculous new chain.
Even if Ty has favored a more low-key style sensibility at times in recent years, he is not one to turn his nose up at a piece of exorbitant ice (you may recall his Ben Baller chain for the IGOR release cost around $275,000). This latest creation is even more impressive: Clocking in at an estimated $500,000, it features the same bellhop reference that the artist paid tribute to at the recent BET awards. Looking closer, it boasts 186 carats in diamonds and 60 carats in sapphire, as well as more than 23,000 hand-set stones. Not your average chain, then.
According to Moss, it took four months to source the colored diamonds alone, while the overall project took about seven months overall.
Moss's treats didn't end there, however. He also came through with a pearl buckle which co-signs Tyler's The Fleur* clothing brand. Check out the bits below.