 The Guardian takes us on a virtual tour of Los Santos, the fictional city that serves as the setting for Rockstar's blockbuster Grand Theft Auto V video game.
Rockstar's blockbuster Grand Theft Auto V title - which grossed $800m in one day, making it the highest grossing entertainment release of all time - may have boasted next-level violence and an outrageous storyline, but one of the best things about the GTA series has been the colossal virtual world that players can freely roam in. With the release of the game on PC, The Guardian highlights the ten essential spots in Los Santos, the fictitious city based on Los Angeles and its surrounding California countryside, that every discerning GTA player should visit.
See them all below and check out the full piece here.
Vespucci Beach
Based on LA's Venice Beach, Los Santos's sandy strip is home to buskers, bodybuilders and sunbathers, with the city's landmark Del Perro pier (which, one assumes, is a homage to Santa Monica pier.)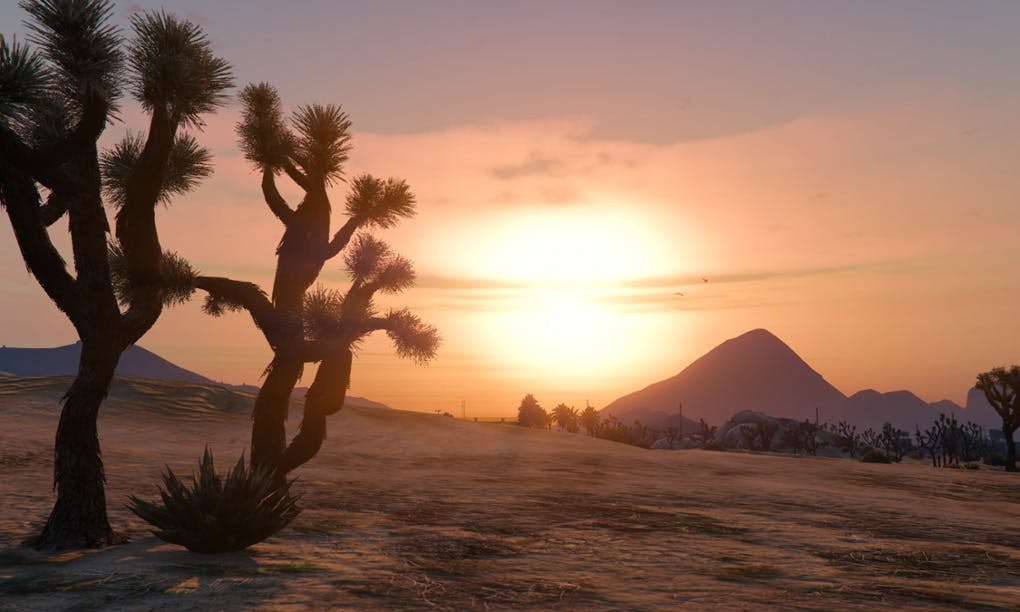 Grand Senora Desert
Lying north of Los Santos's urban sprawl, the barren Senora desert is home to the sleepy town of Sandy Shores and the Alamo sea, based on Cali's Salton Sea.
Chiliad Mountain State Wilderness
Much like San Gorgonio Wilderness in the San Bernardino Mountains, the Chiliad Mountain State Wilderness is teeming with wildlife and intrepid hikers, who flock to the beautiful area to wander its rocky tracks and inaccessible trails.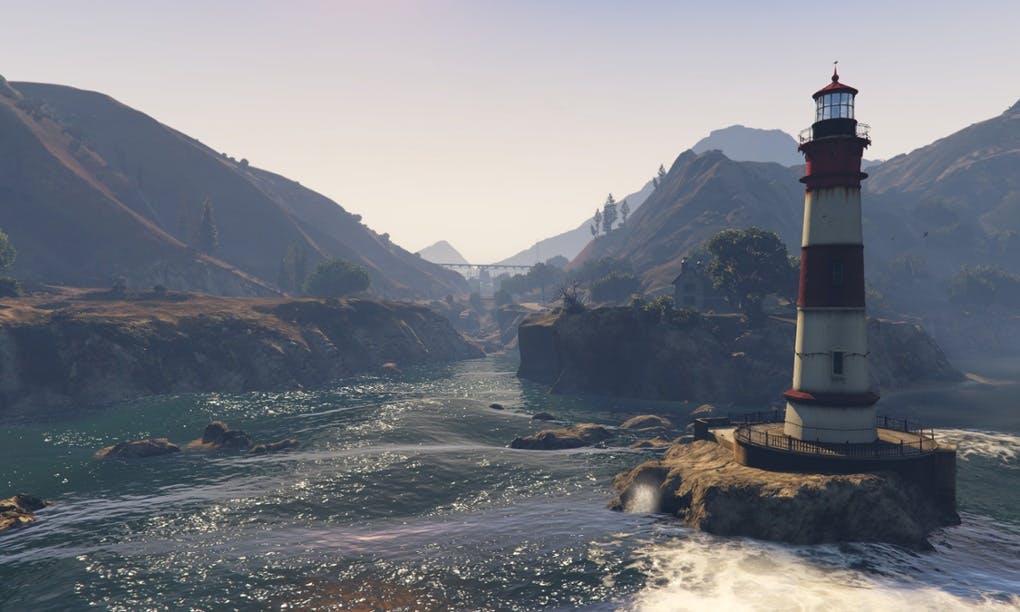 El Gordo Lighthouse
Set on the rugged coast to the east of Los Santos, the El Gordo lighthouse sits amidst crashing waves, overlooked by cottages and the rural community of Grapeseed.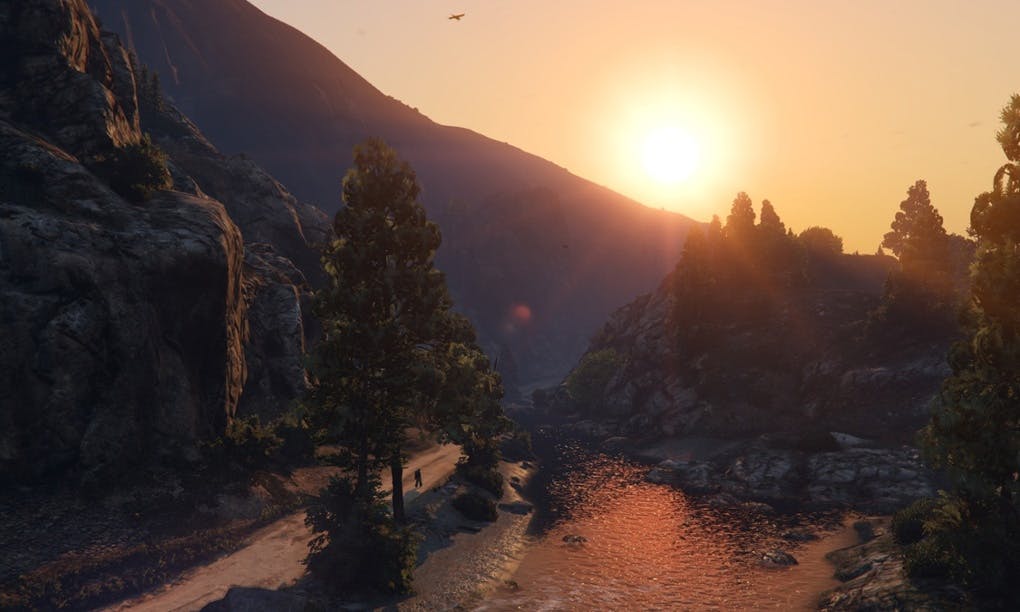 Raton Canyon
Named after a fictional location in Jack Kerouac's 1962 novel Big Sur, the Raton Canyon is a long valley that fighter jets from Fort Zancudo often use for practice.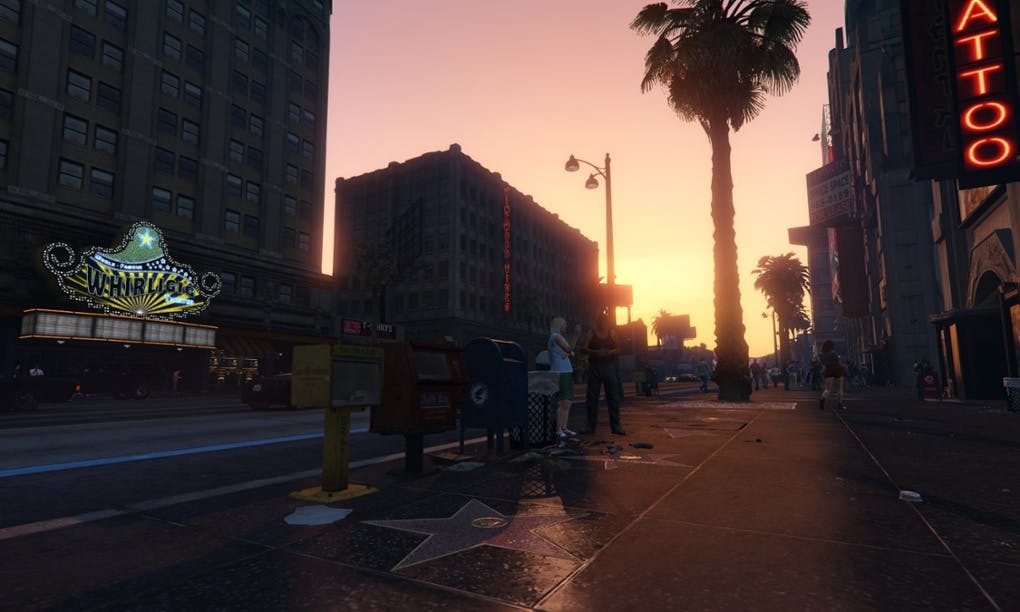 Vinewood
Rockstar's tribute to Hollywood bears more than a passing resemblance to the home of LA's gilded celebrities, with its streets lined with star-lined boulevards, palm trees and street performers.
Mount Chiliad
The highest point in San Andreas, the 2,619 feet high mountain can be approached by dirt trails or an aerial tramway from the nearby town of Pala Springs.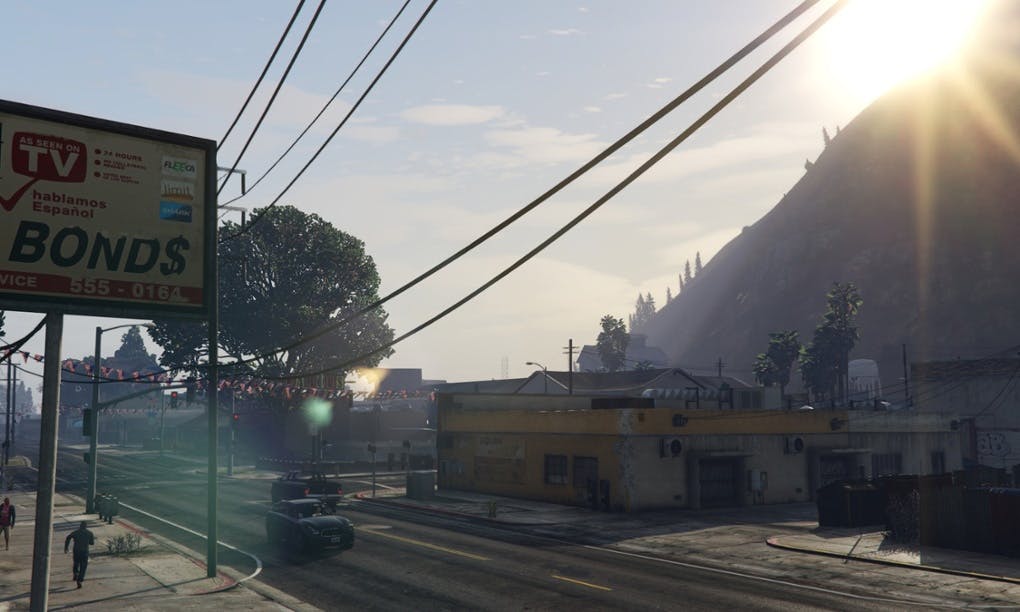 Paleto Bay
A personification of small-town rural America, Paleto Bay is nestled in the San Andreas countryside and is loosely based on Fillmore, a town in California's Ventura County.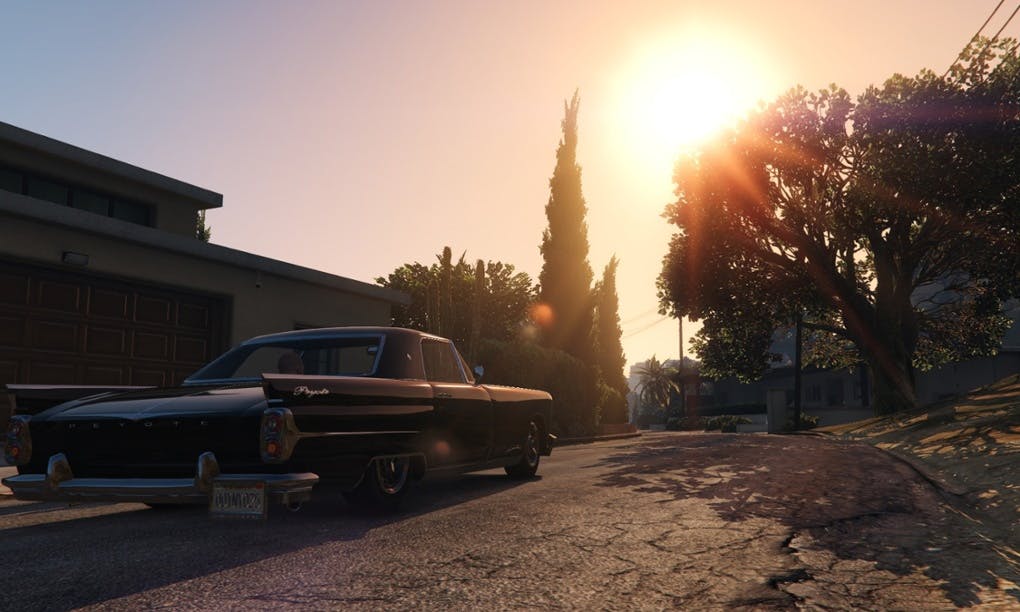 Vinewood Hills
Much like LA's Hollywood Hills, Vinewood Hills is home to vast mansions and glitzy sports cars, in a flashy display of its residents' vast wealth.
Tataviam Mountains
Overlooking Los Santos from the east, Tataviam offers beautiful views of the city, from its southern beaches to the Vinewood Hills.