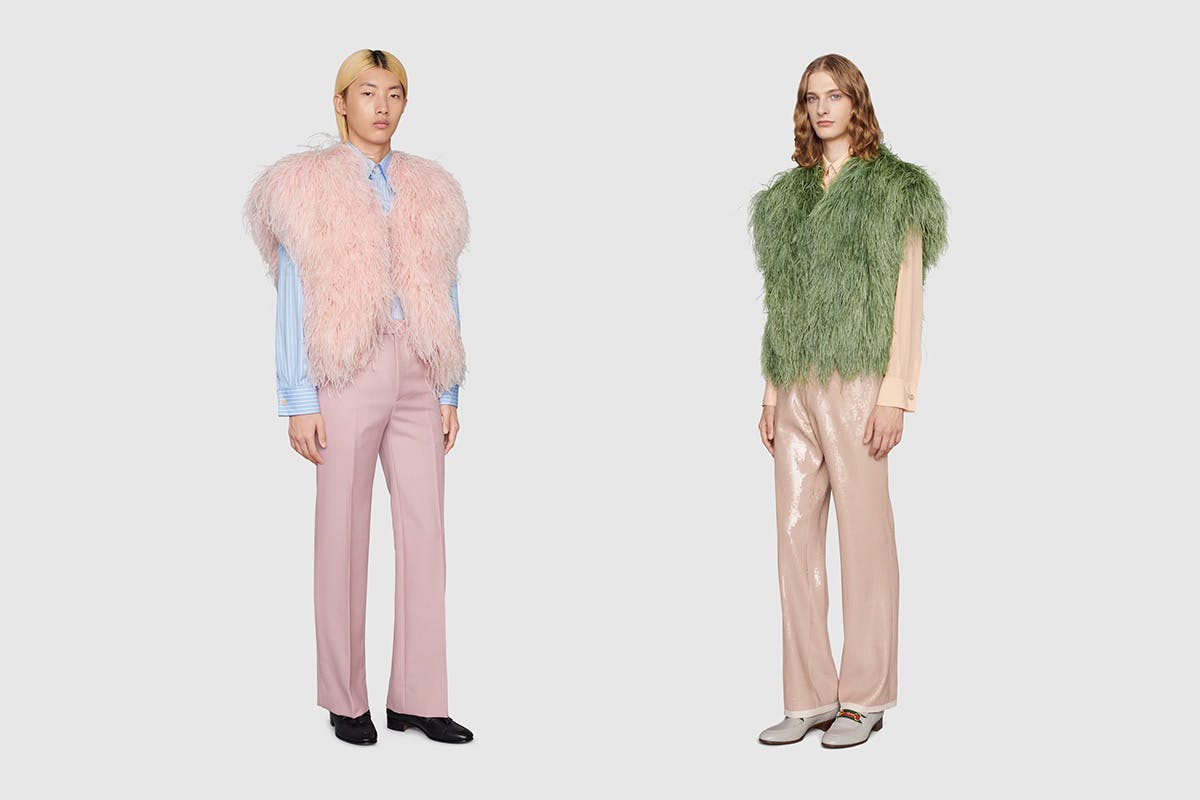 If we've learned anything from the recent red carpet events, it's that men's fashion has never been bolder. With the celeb set offering up ever more striking looks at each event — pastels, wildly oversized suits, full chest-out looks, and more — it's clear that we're entering a no-holds-barred period of menswear and that's definitely a good thing.
Embodying this new extraness being channeled into the men's arena is Gucci whose feather vest is nothing short of astounding. During the pandemic, people were envisioning a return to the roaring '20s — we thought this fell flat until we saw the wildly glamorous Gucci feather vest.
Making reference to the Tom Ford archive, the Gucci feather vest features Ostrich feathers dyed in three distinctive colorways: pink, black, and green.
Draped over the shoulders, the Gucci feather vest steals all attention, the outspoken femininity of it speaking to the boundaries being broken down in menswear. This bold piece feels symbolic of a deeper shift in fashion altogether; a move toward a culture that disregards stereotypes in favor of fun and self-expression.
Clocking in at a cool $9400, the feather vest is definitely an investment, but consider it an investment in a brighter, more playful future for menswear.
Shop the Gucci feather vest below.
Want to keep browsing? Head to the Highsnobiety Shop for more products that we love. Highsnobiety has affiliate marketing partnerships, which means we may receive a commission from your purchase.