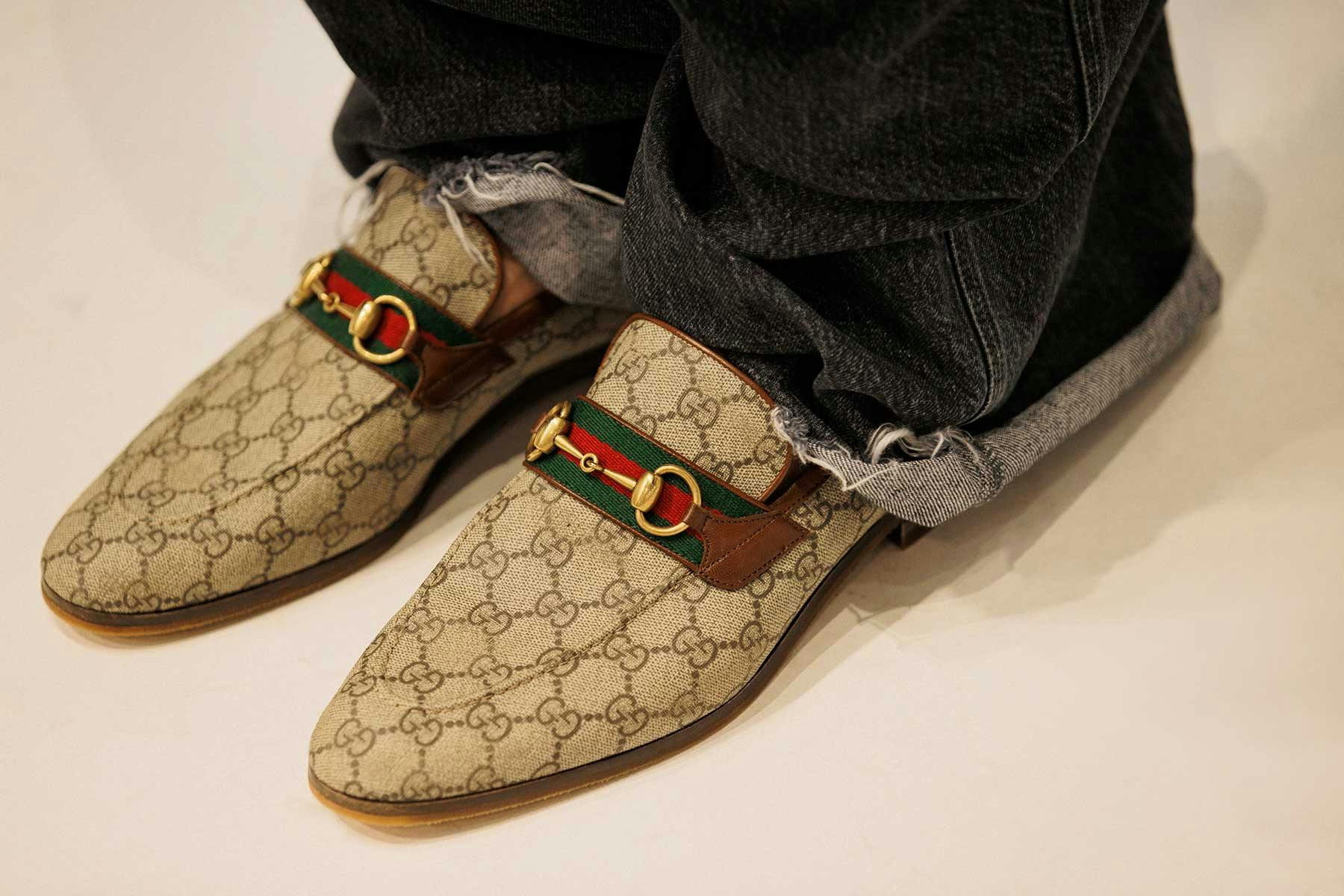 In turbulent times, people tend to cling to what they know. So color me unsurprised that Gucci's Fall/Winter 2023 collection, its first since creative director Alessandro Michele departed the house, is filled with new iterations of the house's signature shoe.
Topped with a gilded horsebit, the Gucci loafer and its backless slipper counterpart were the spiritual anchor of the FW23 Gucci collection, which looked backwards to look forward.
Throughout, looks blended disparate Gucci eras, from colorful '80s sportswear to the sexified motorcycle leather of early-aughts Tom Ford, all made whole with Gucci's monogram.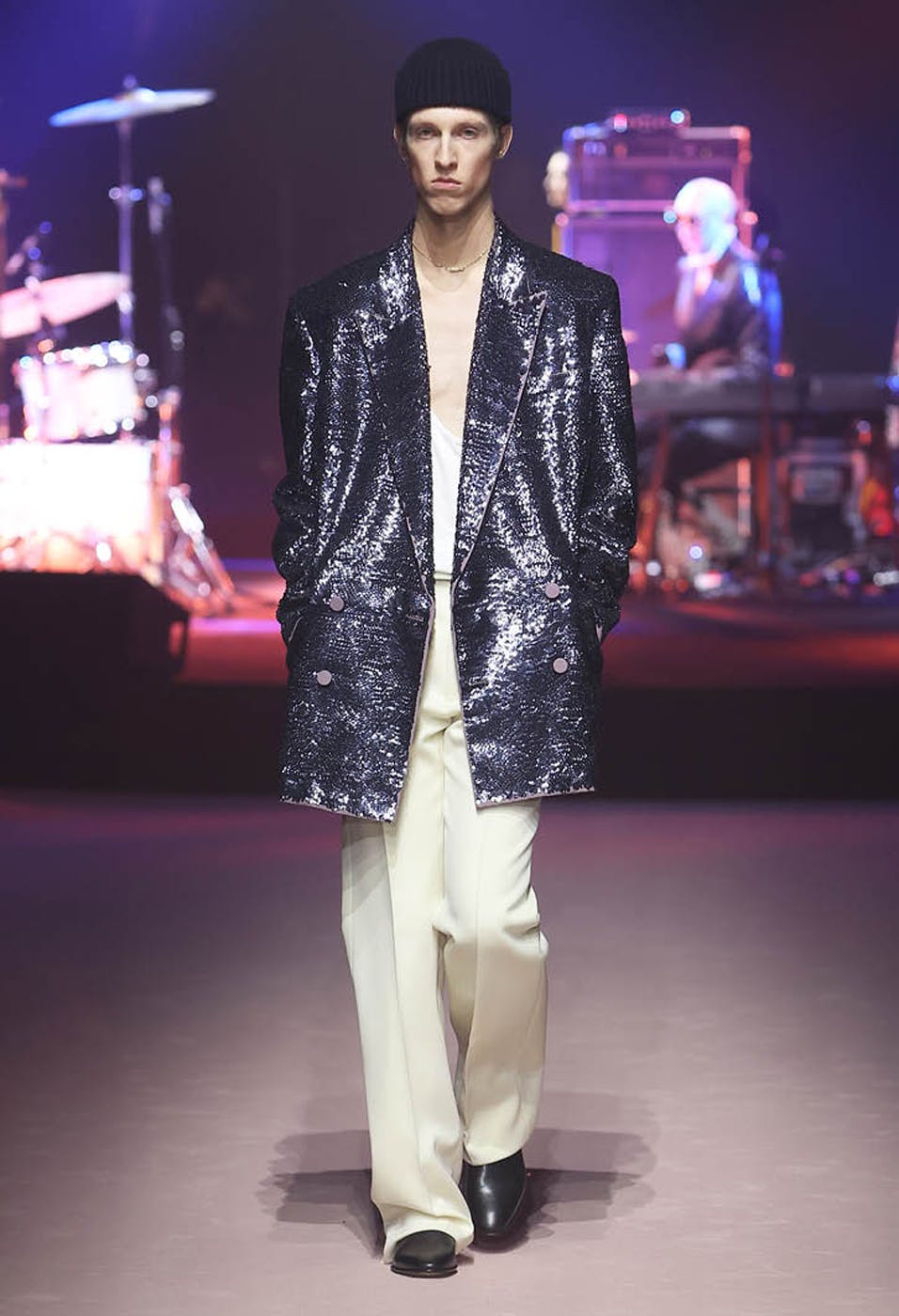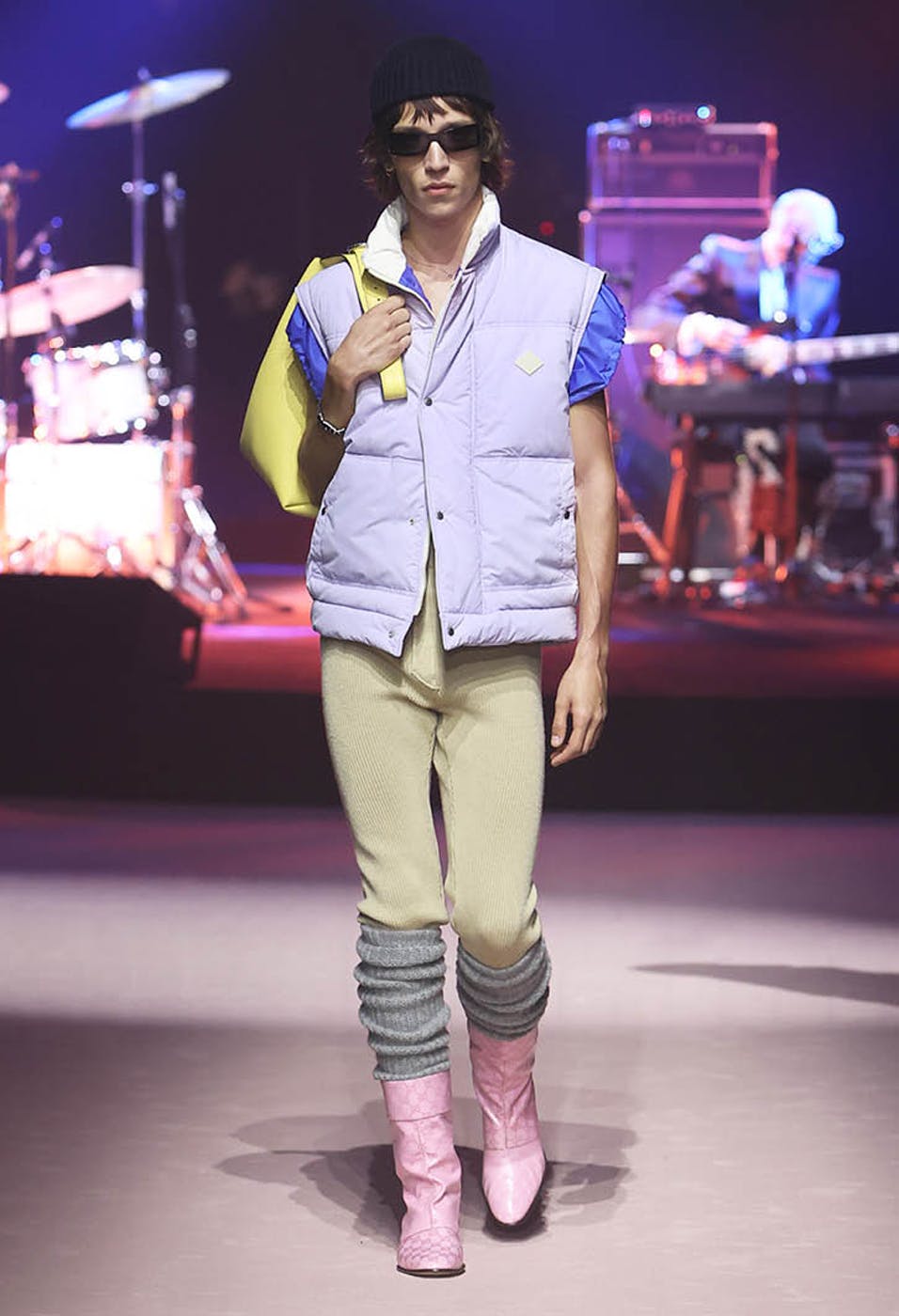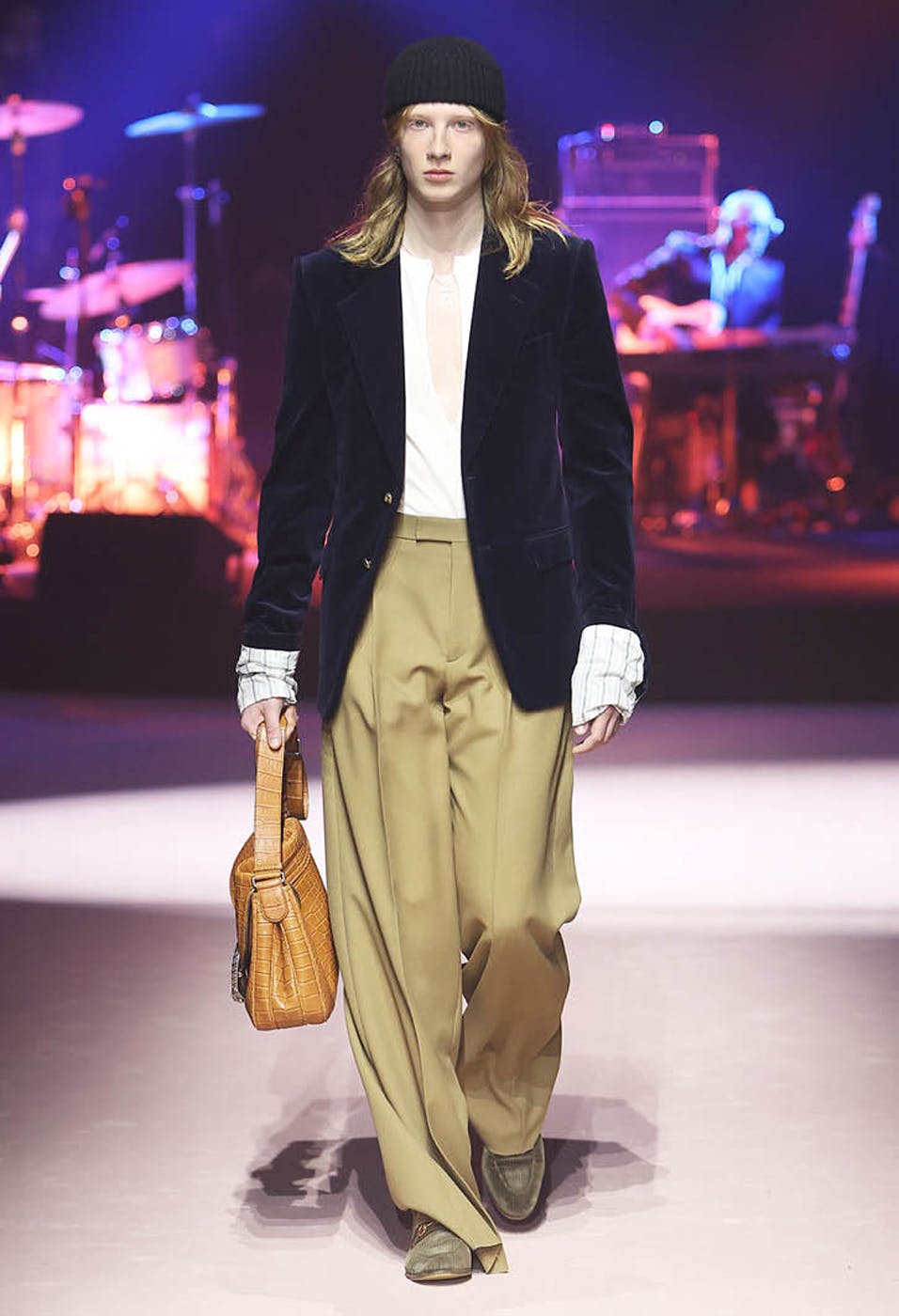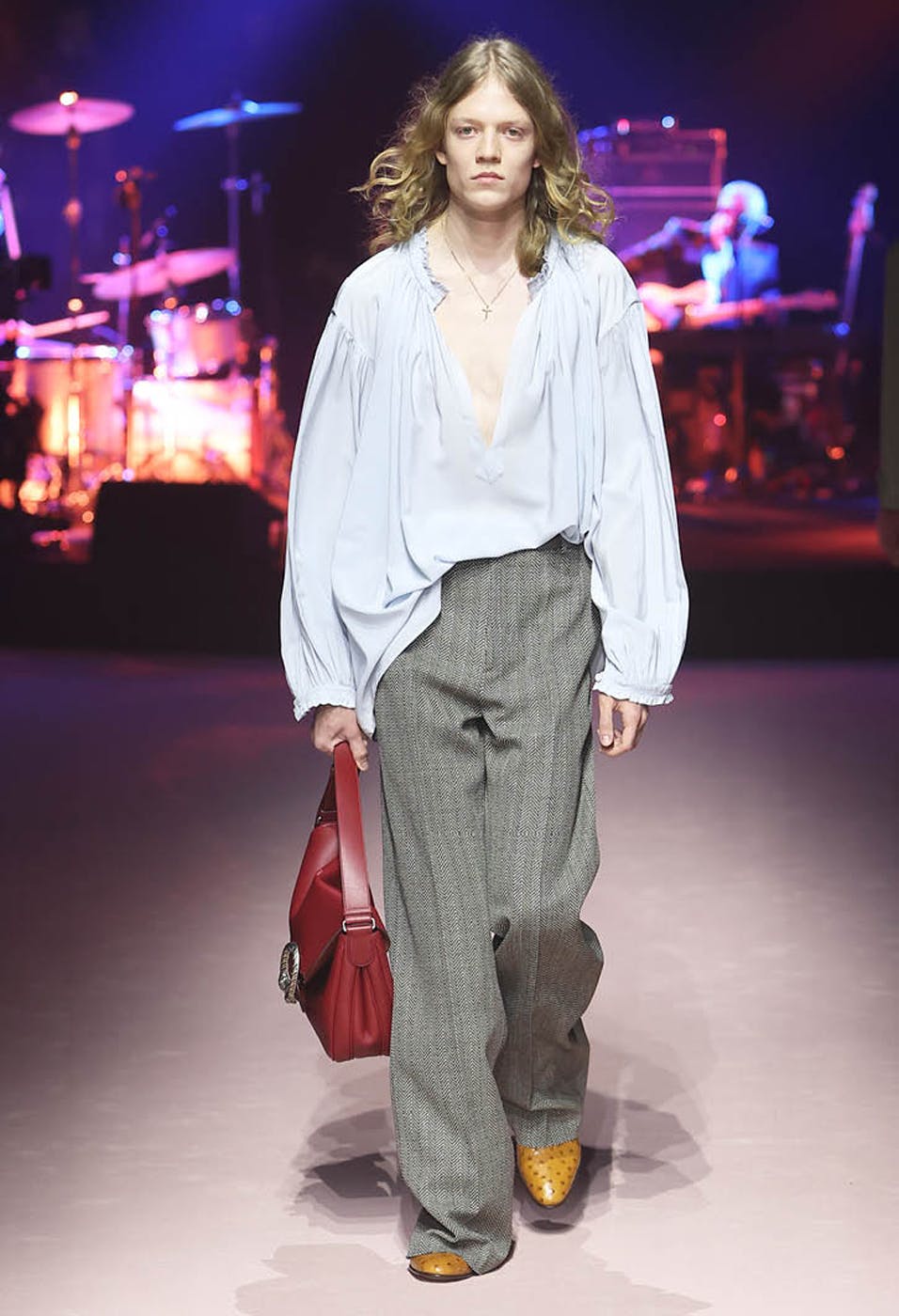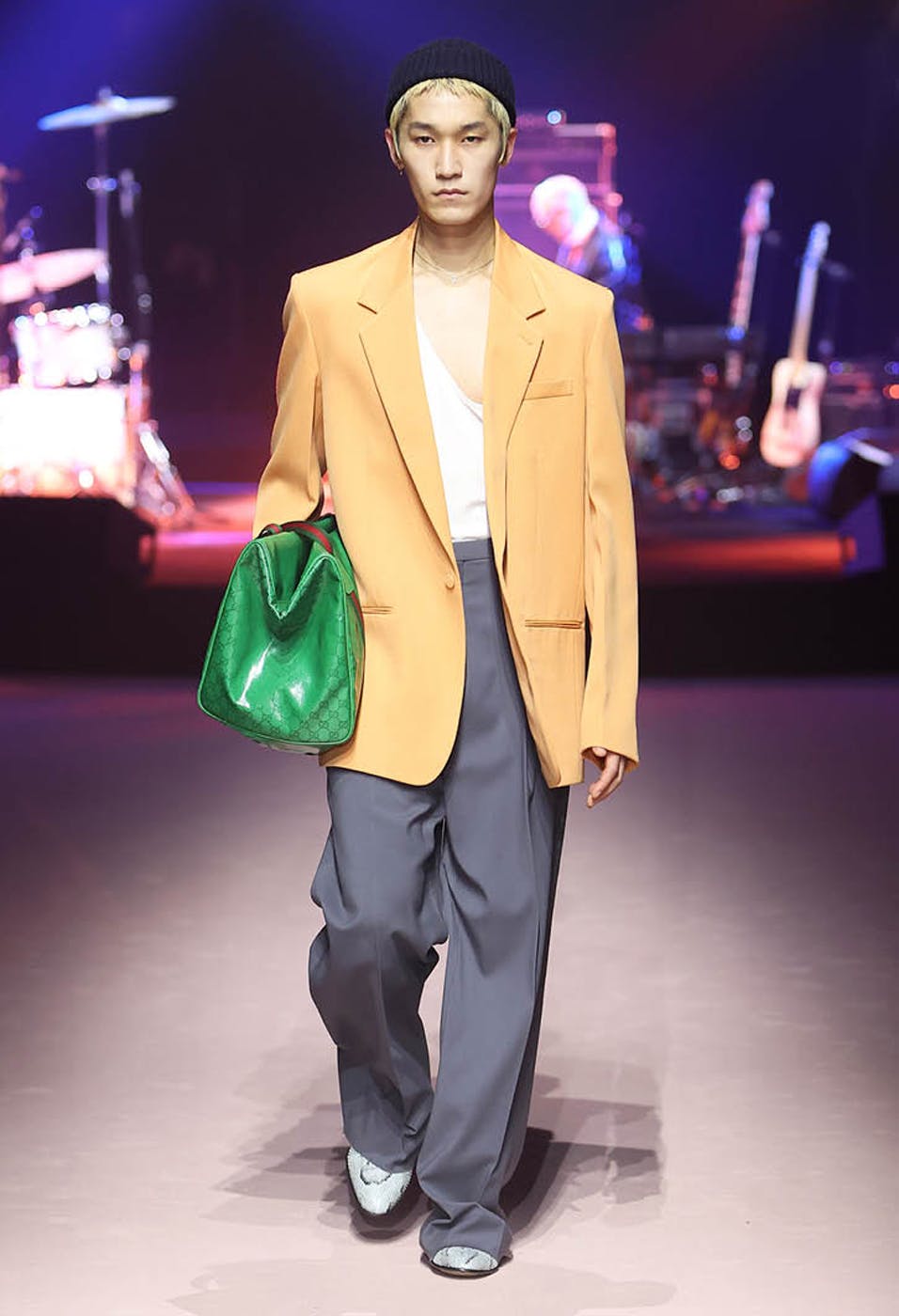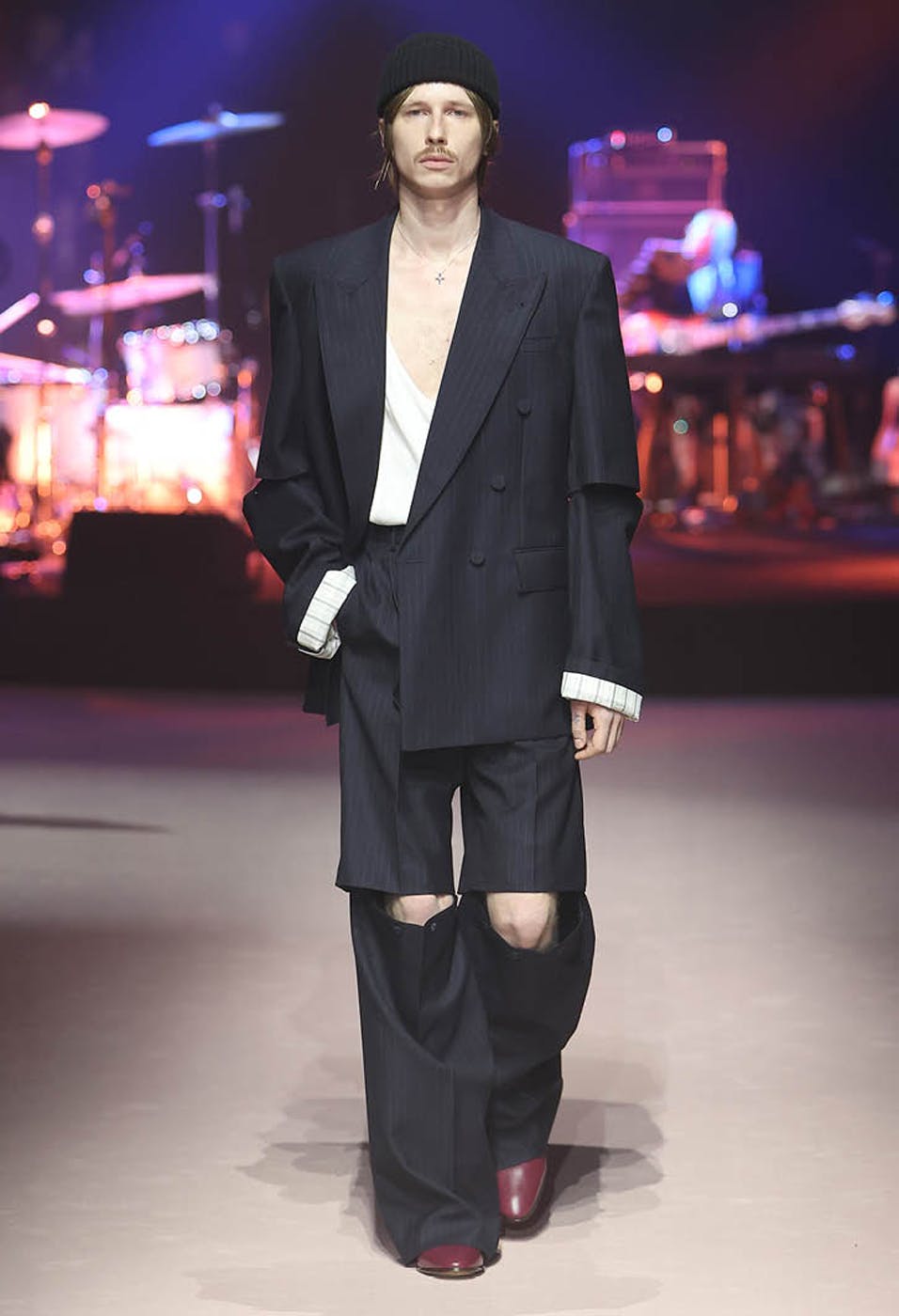 Even the branding was a throwback: vintage-wash, raw-hemmed denim jeans were patterned with a Gucci logo sourced from the early '50s, when Gucci opened its first New York boutique.
As the luxury label's in-house design team — whose members range from recent recruits to artisans who've been with Gucci for years, according to the house itself — trace back through the many eras of Gucci, the Gucci loafer kept returning in different forms.
There it was in green suede; here it goes in earthy corduroy; there's one in classic Gucci monogram.
Gucci showed many more go-go boots and even some horsebit-free loafers than it did classic iterations, but the icon was still very much present.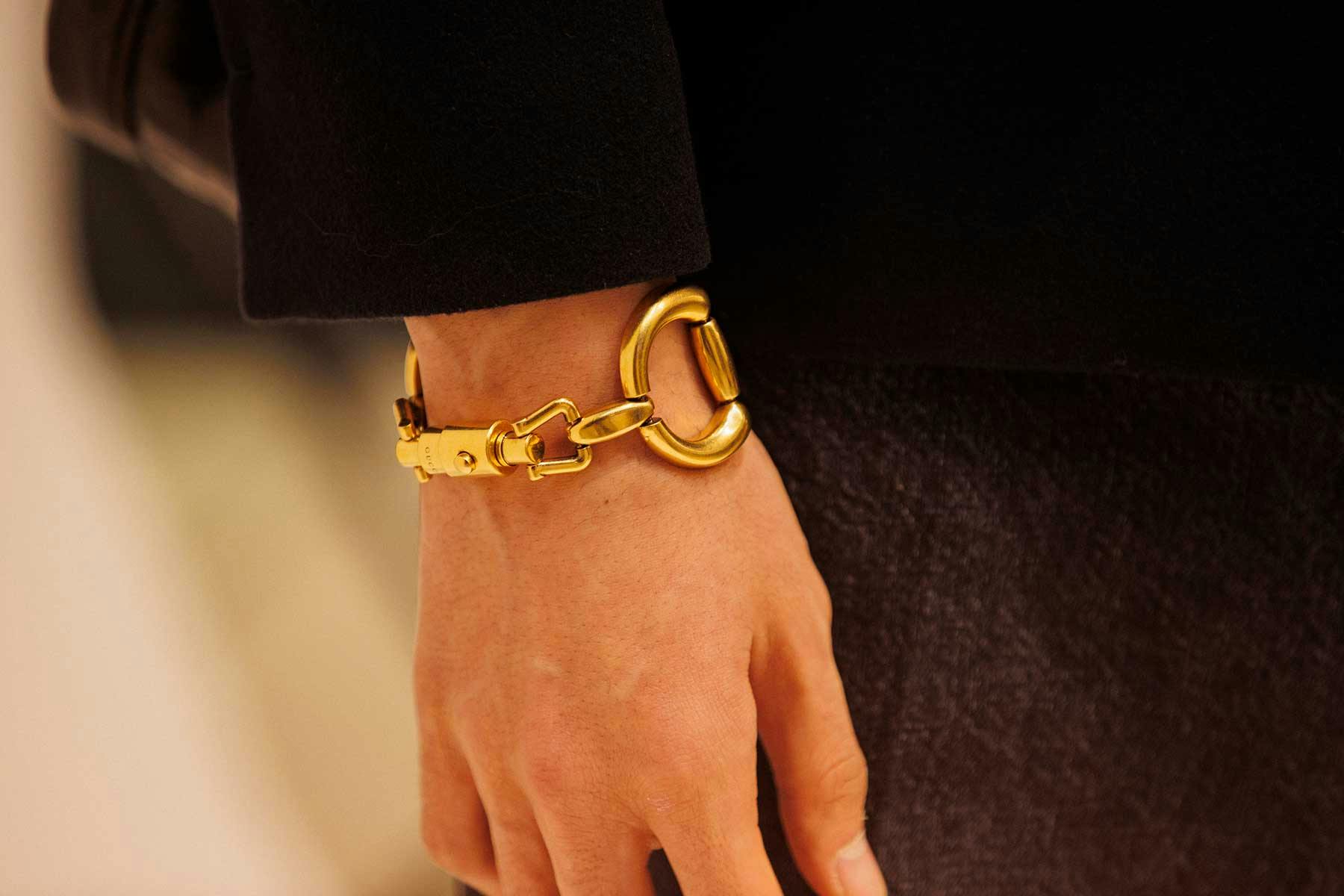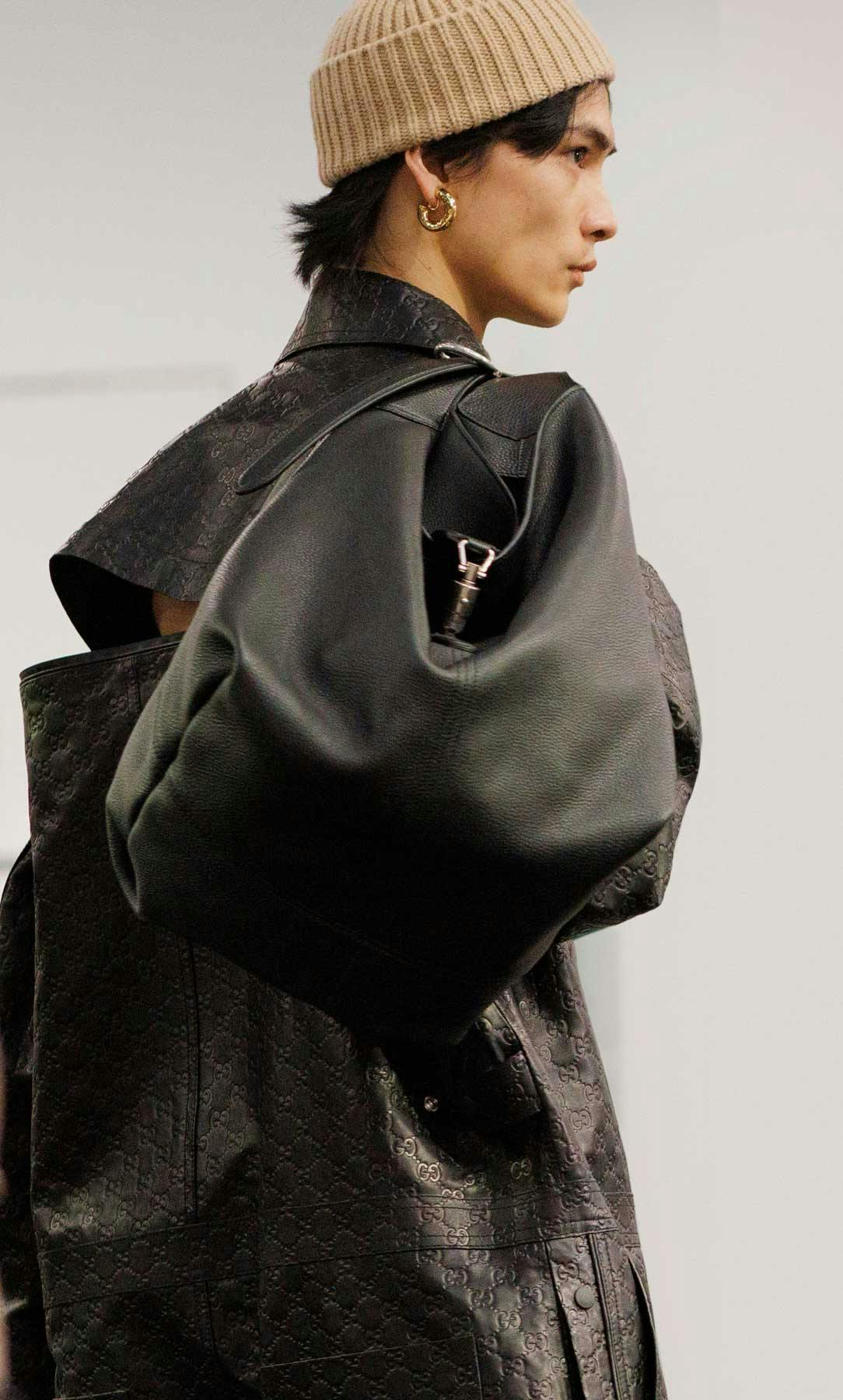 It even informed some new season accessories, horsebit bracelets flashing on the wrist of models.
They mirrored the dull glint of Tom Ford's piston lock, which was used for some of the new and reiterated bags — rarely has the Jackie bag ever been blown-up this big.
But it's the loafer that makes all the difference. Its present in the Gucci collection is that of a stabilizing force.
Literally, because it's a hardy shoe, but also in the looser sense that the loafer is a physical representation of Gucci's heritage, a worthy well to drink from as the house takes a few well-shod steps into the future.
Shop our favorite products