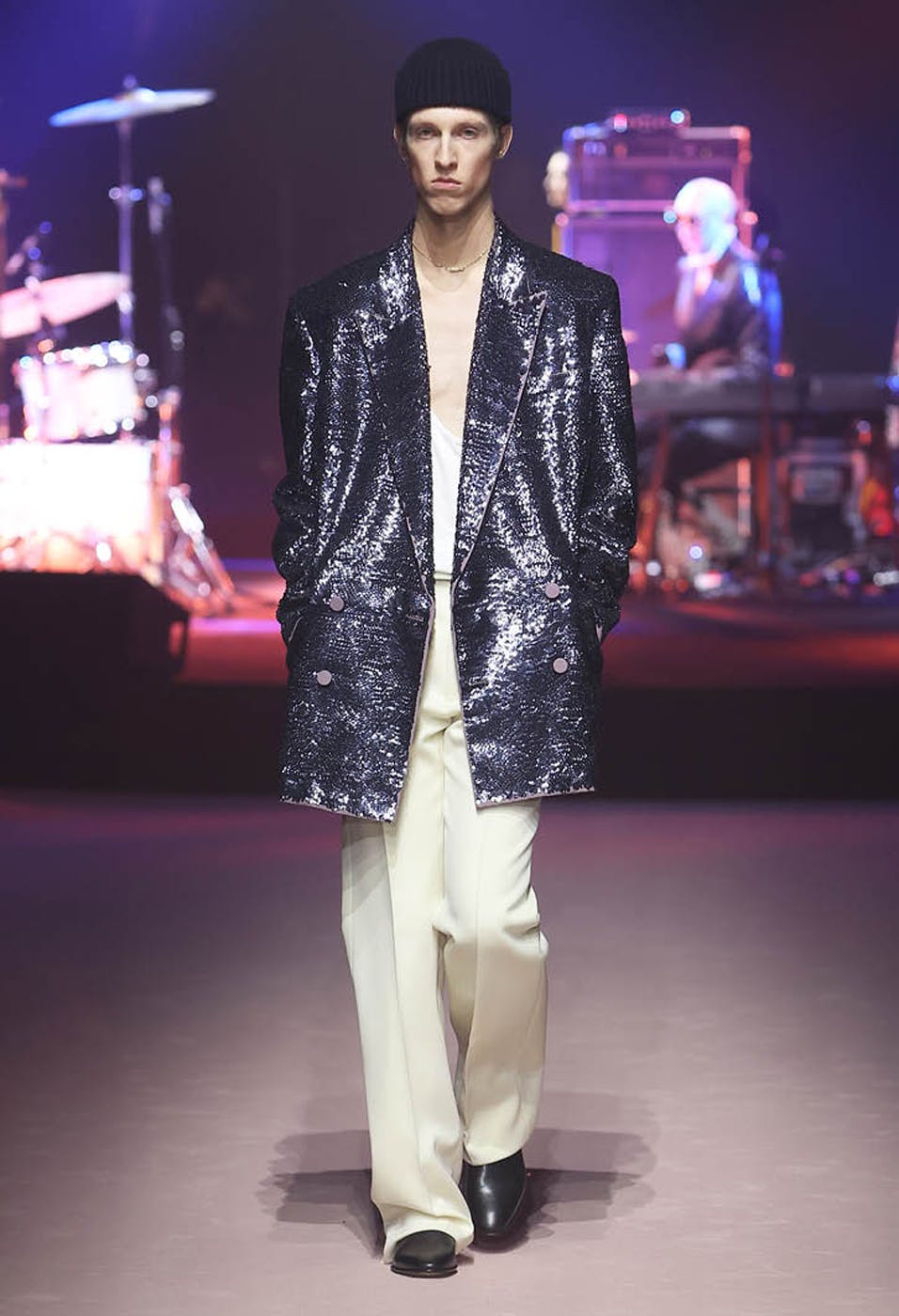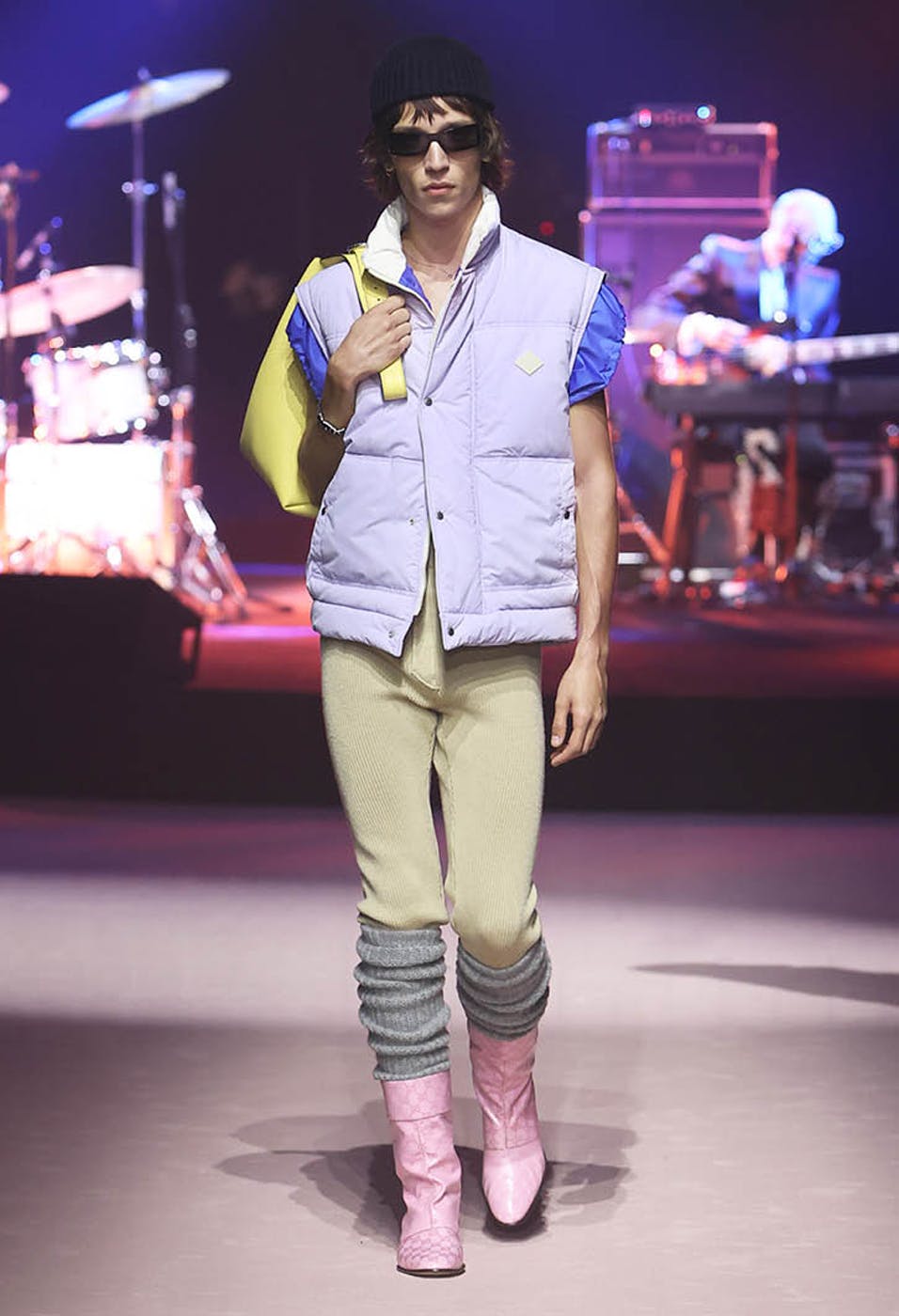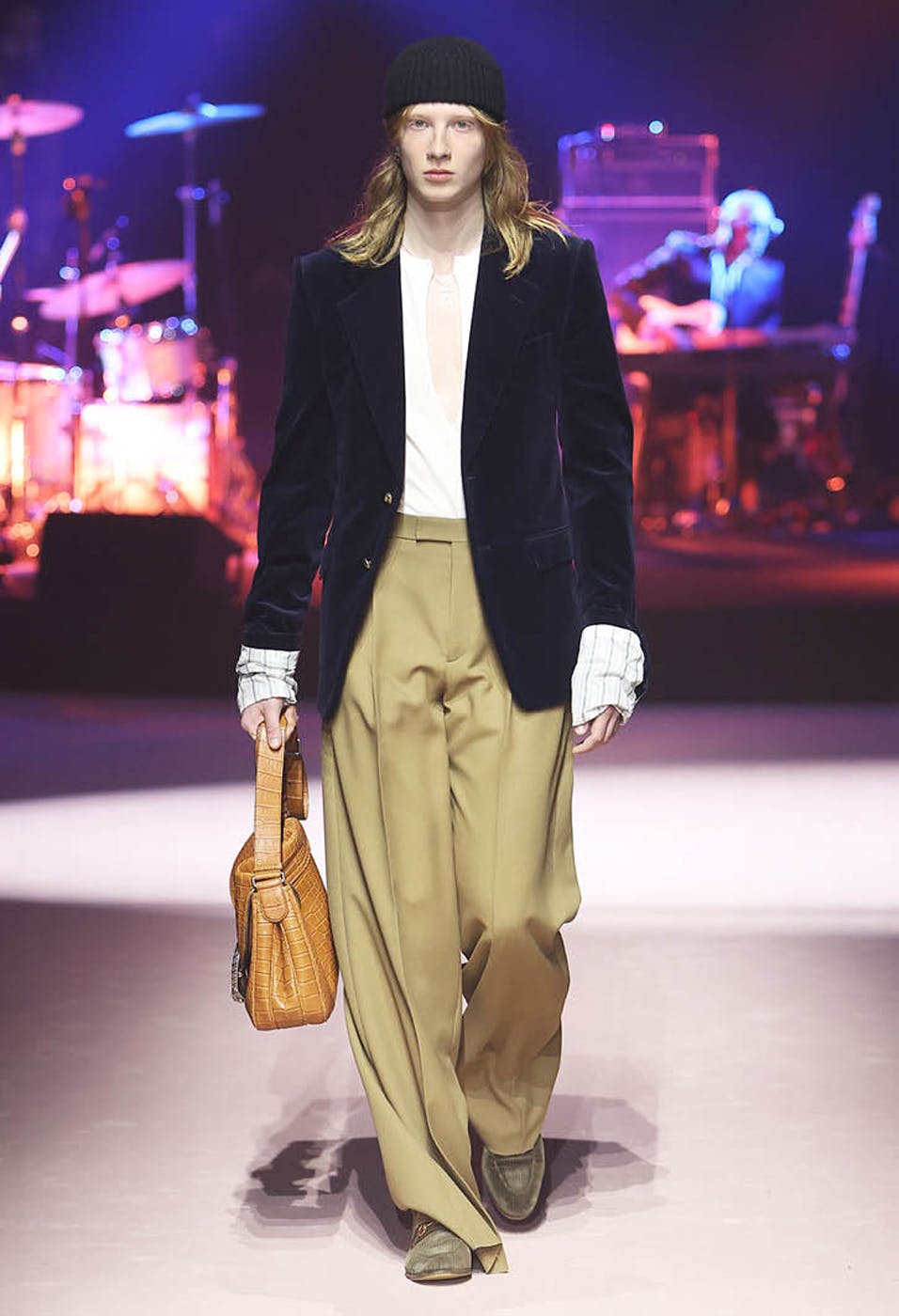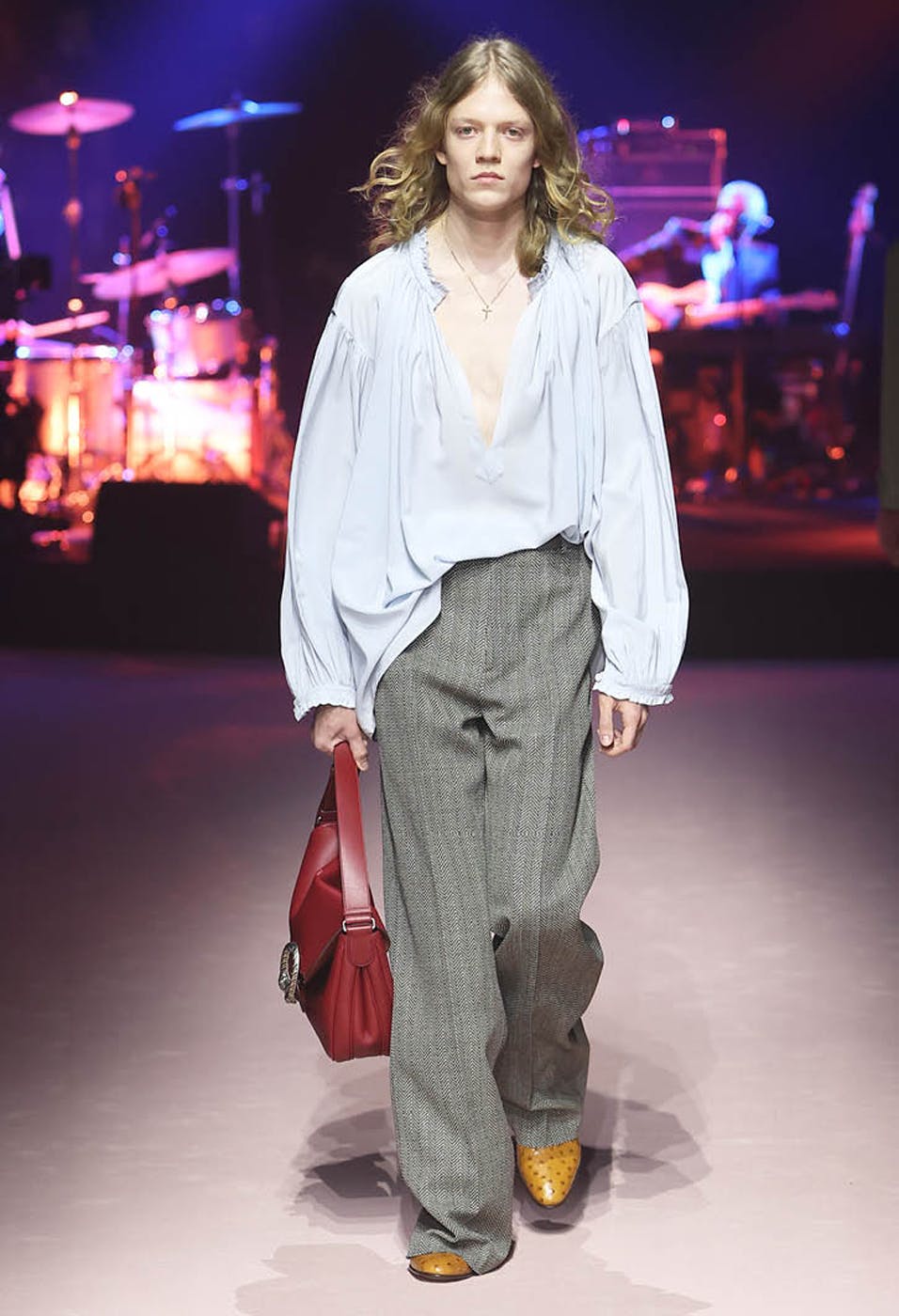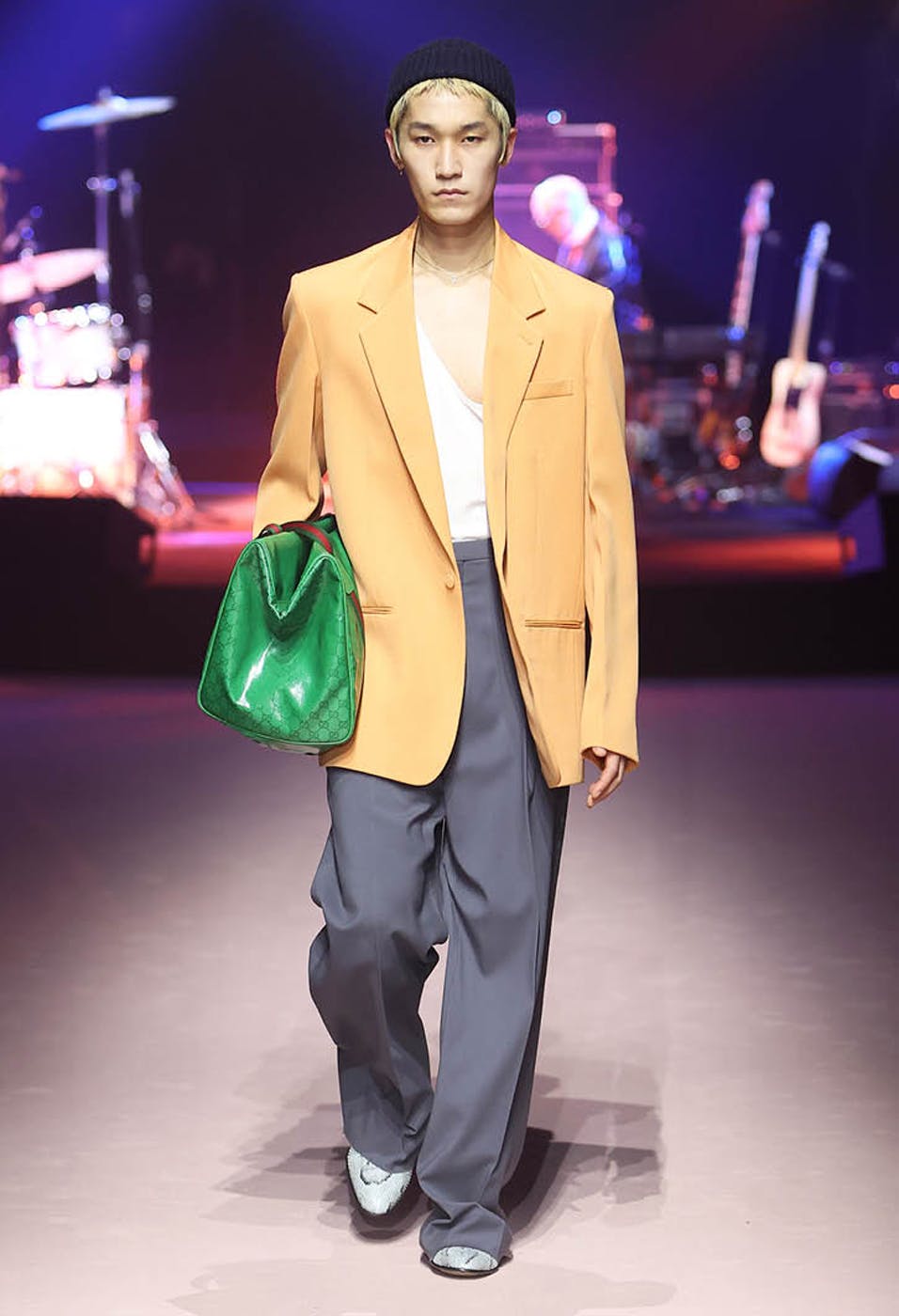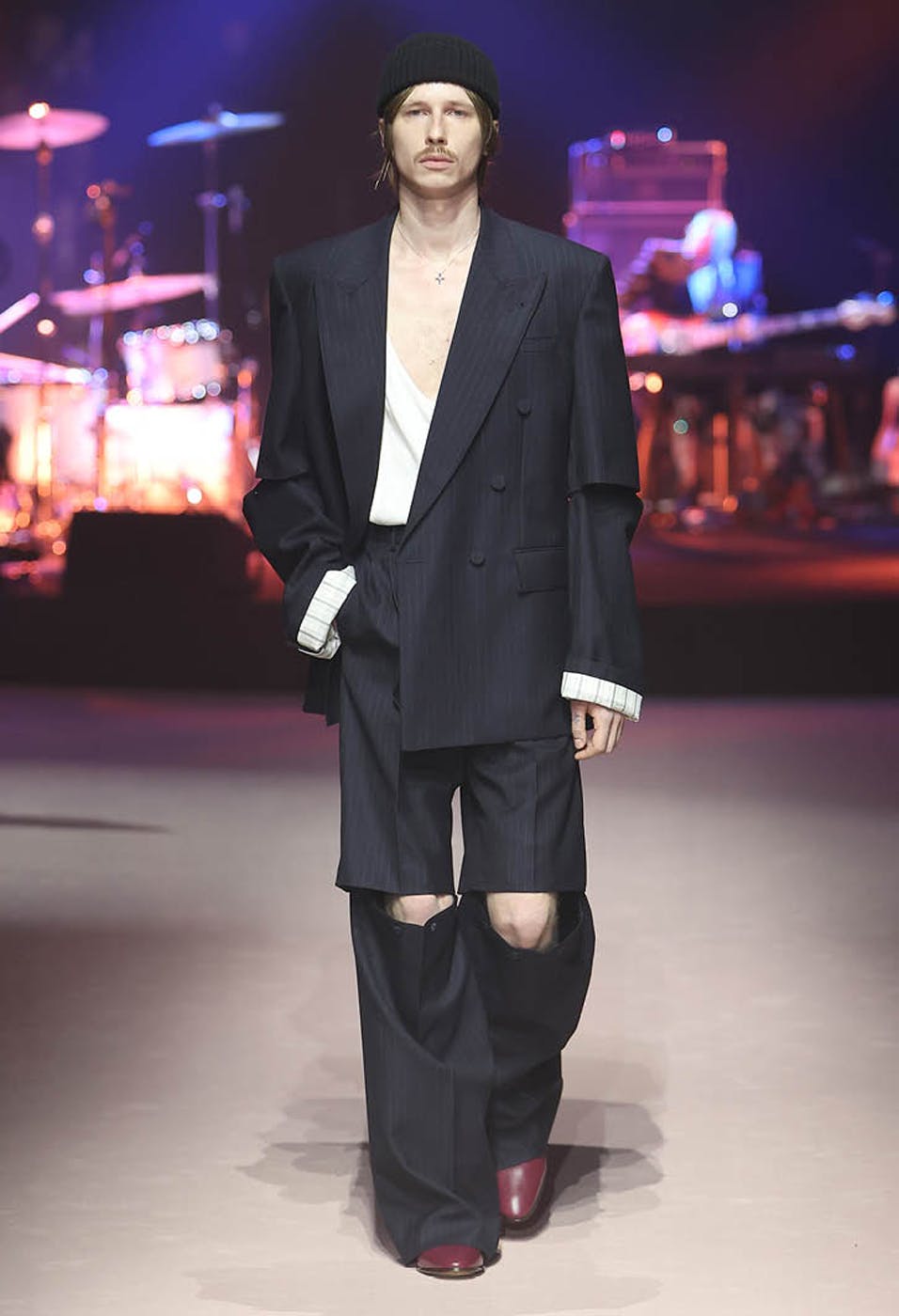 Since it was revealed that Alessandro Michele would be leaving his role as Gucci creative director in November 2022, everyone's who's anyone (and plenty people beyond that) have weighed in on what they expect from the Italian house in the future.
Who will be the new artistic overseer? Who could possibly follow Michele? Will they alter his distinctive brand vision? How will they reshape Gucci's multibillion-dollar business, if at all?
After confirming to Highsnobiety that the show would not reveal Gucci's new creative visionary, Gucci instead provided an indication of what its next steps with its January 13 menswear show at Milan Fashion Week instead.
The result was a sort of stylistic palate cleanser.
See, Gucci's Fall 2023 menswear collection was designed by the label's in-house creative team, who all worked with Michele.
Presumably, the resulting line had at least some input from the now-departed Roman designer but, although the old guard is intact, it's also been freed up to do whatever it likes.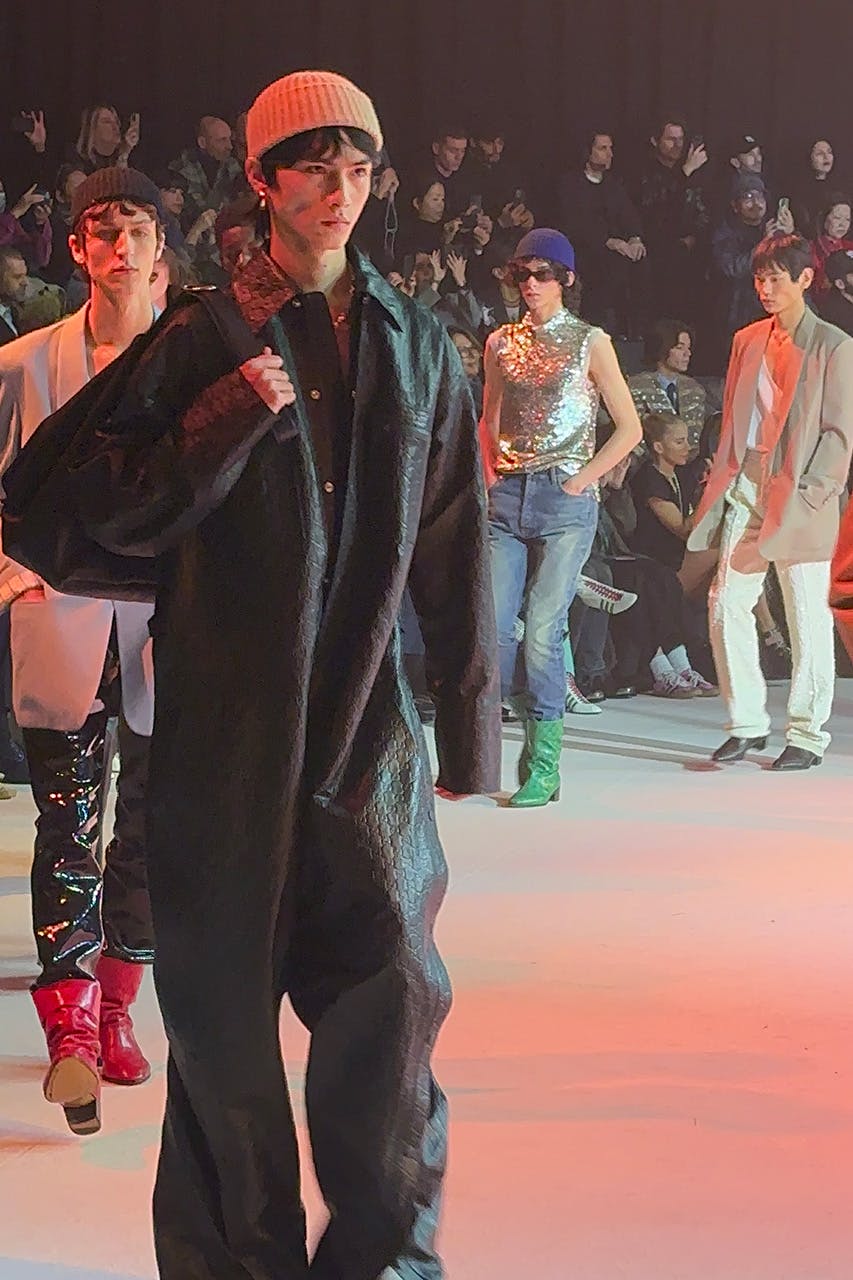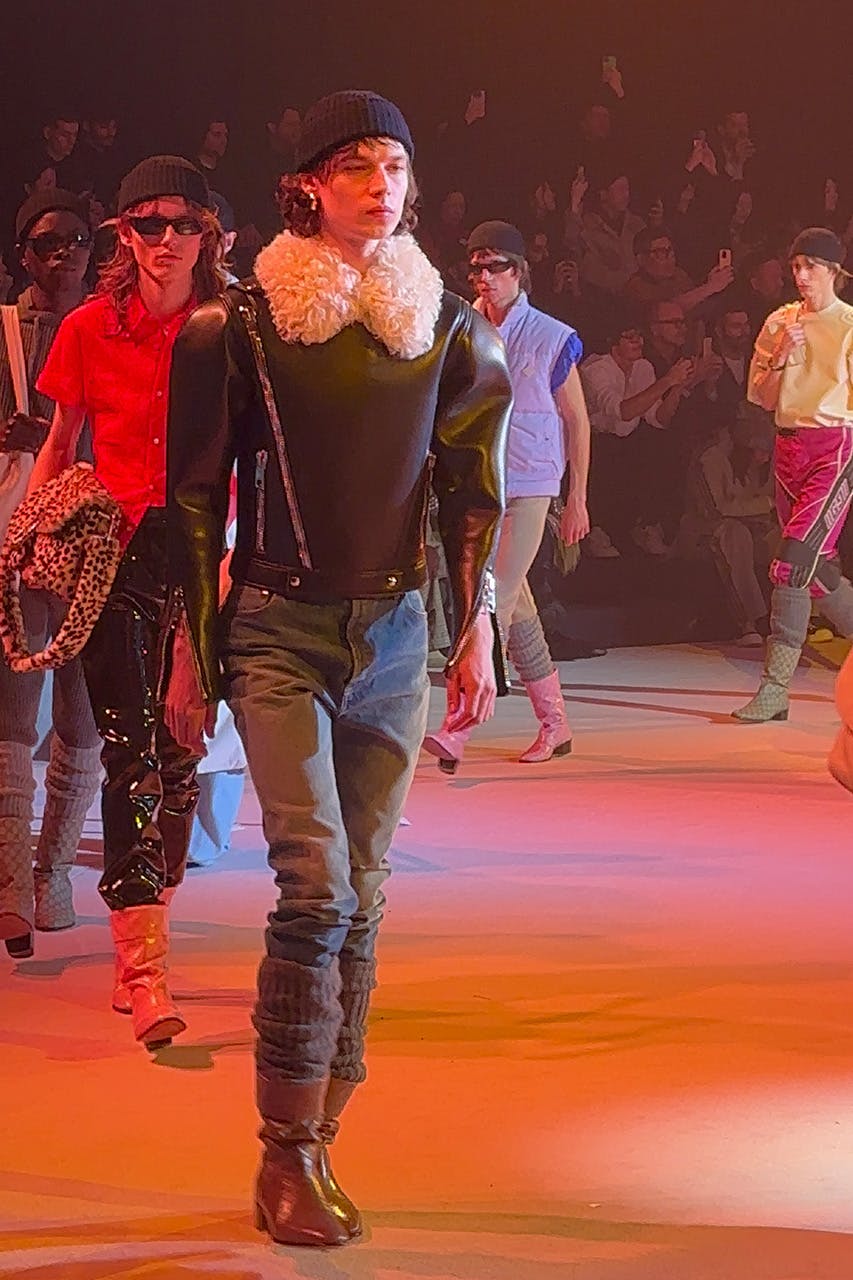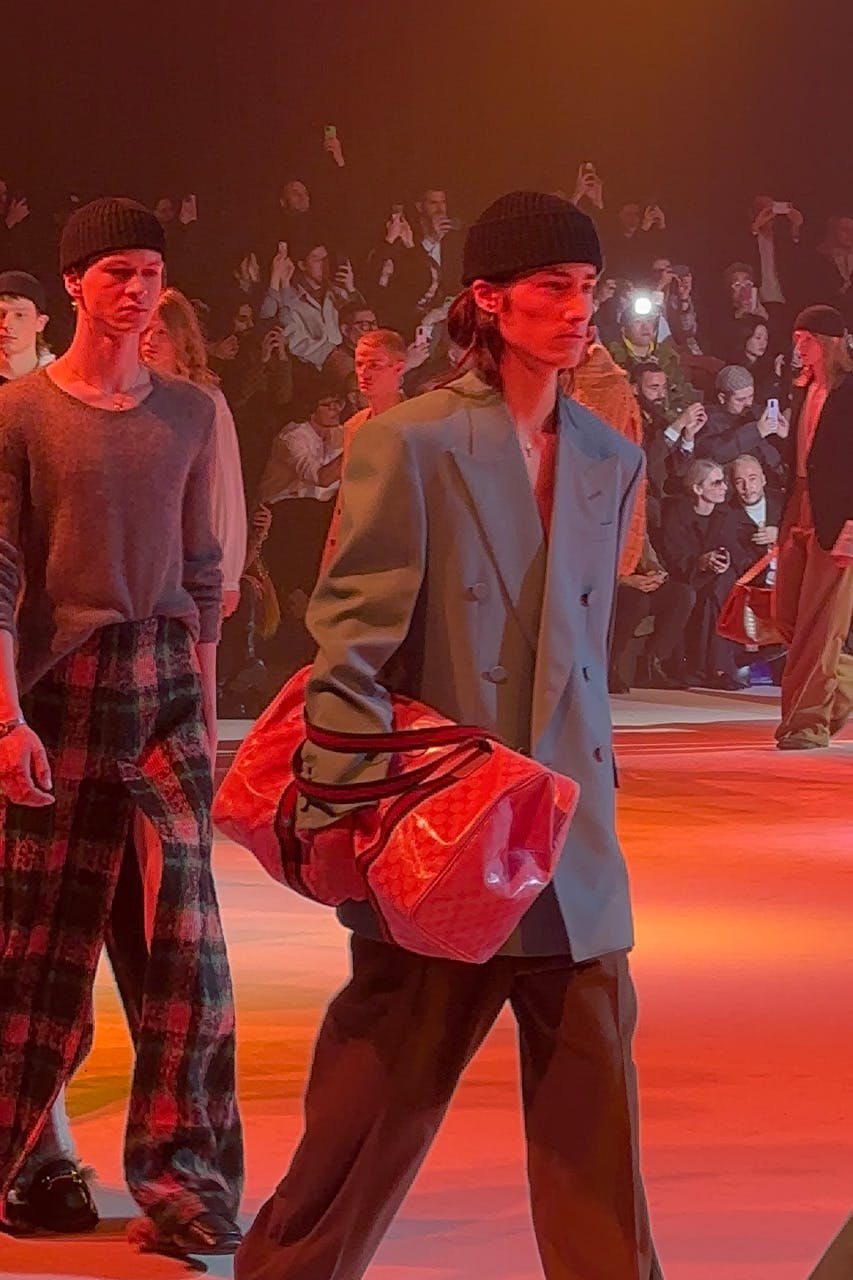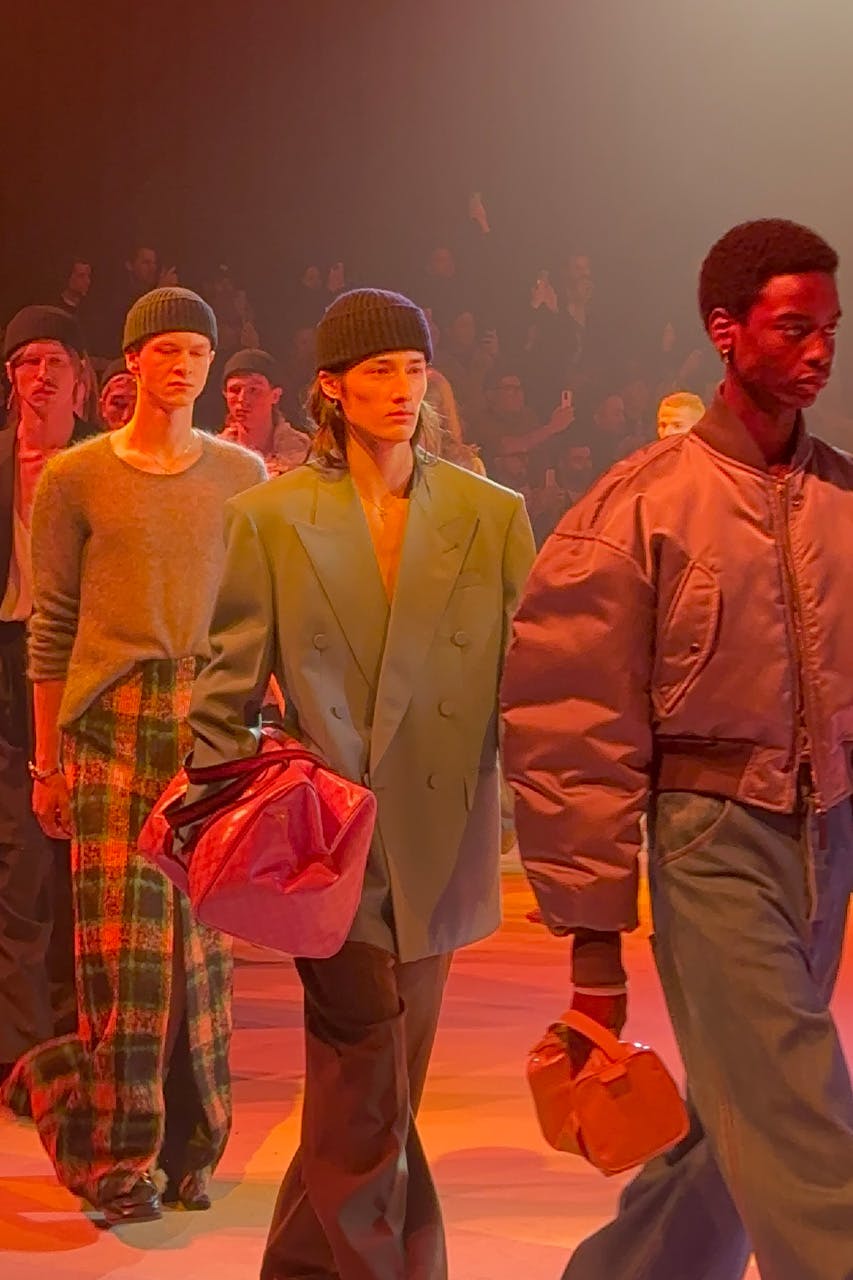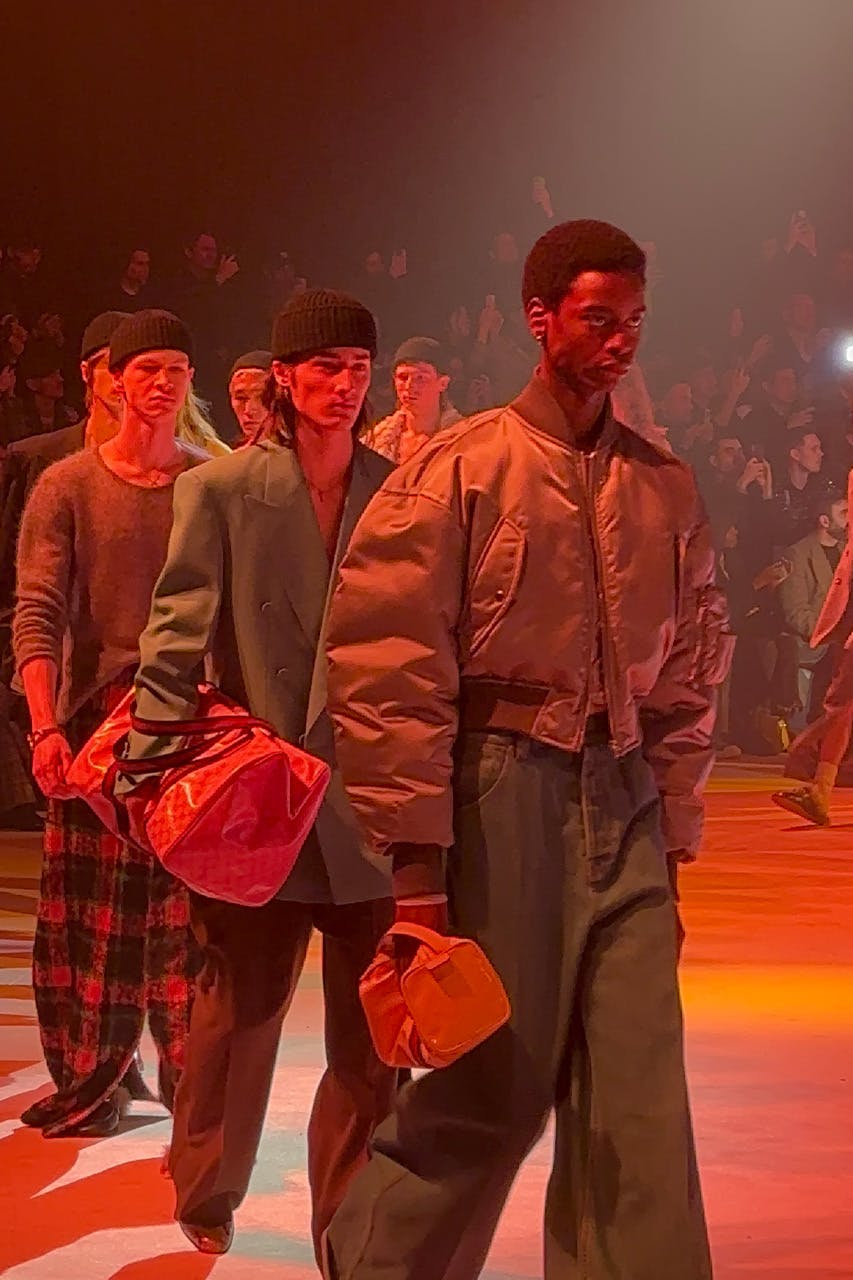 Gucci's guests — which included A-listers like Idris Elba alongside influencers aplenty — were served ultra-indulgent, genderless looks that didn't suggest a firm departure from Michele's romanticism but instead leaned towards quiet luxury.
Familiar touches were in place — tracksuits, boxy tailoring, glitz, glam — but the shapes had a street feel, often cut cropped and close rather than billowy.
What Gucci presented for Fall/Winter 2023 was more of a transition than a 180-degree turn, which shouldn't be a surprise — it ain't broke, why fix?
Indeed, the collection still evoked the overt luxuriousness typical of the Michele era, what with all the sparkles and such, but its refined shapes and recognizable staples (plain tank tops, puffy bombers, opaque knit sweaters) kept #NewGucci (#Newcci?) plenty grounded.
All the while, noise rock trio Ceramic Dogs — the current project of legendary avant-garde guitarist Marc Ribot — provided an angular score that had guests on their toes.
Can't let anyone get too cozy. This is a revival, after all.
Familiar but different, that's the mantra for Gucci's next era. Expect future shows to flesh out the new aesthetic slowly but surely, as if the in-house design team is inching its way into a cold lake.
Fitting given the cold shock of Michele's departure, and a smart move too: core consumers will stay on board and curious newcomers may be intrigued enough by #NewGucci to step inside this new world..
Shop our favorite products