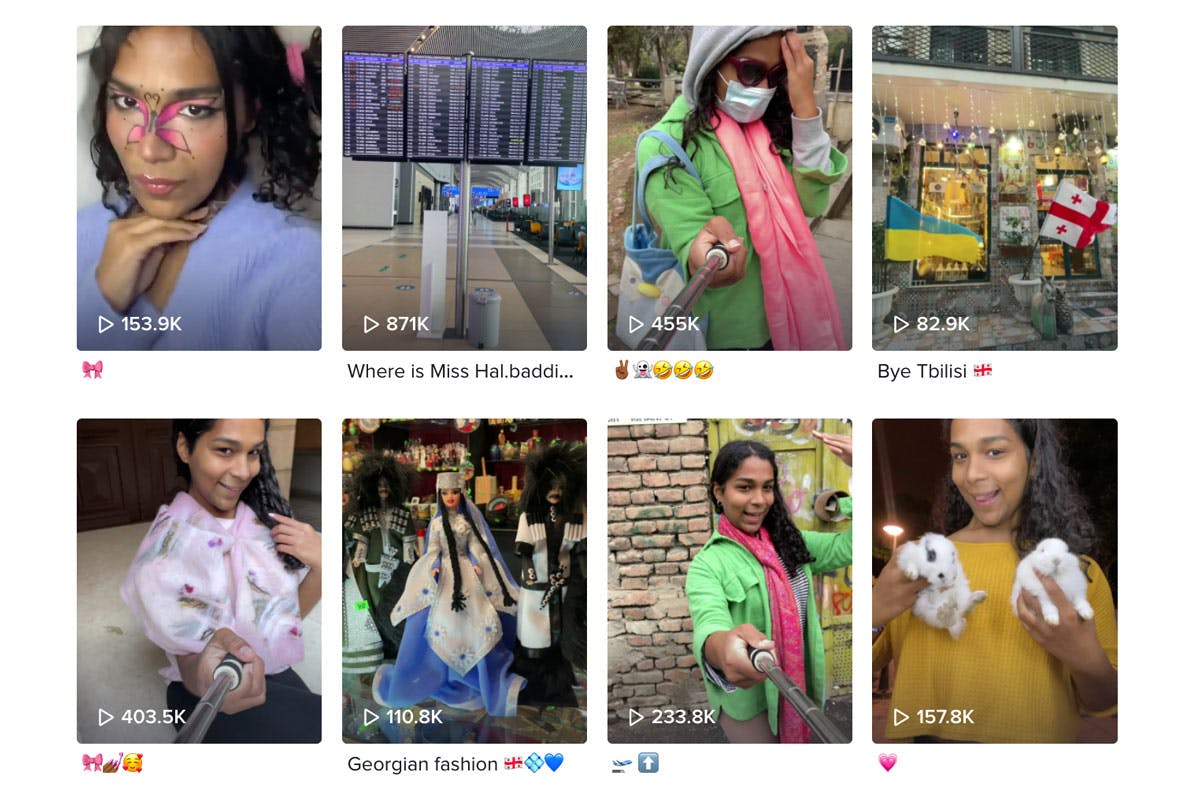 Devin Halbal AKA Hal Baddie, the TikTok star known for coining the viral phrase "Met Gala behavior," is putting together her very own fashion extravaganza.
The announcement, made by Halbal on Instagram, comes shortly after the creator reminded followers of the true meaning of her wildly popular catchphrase.
"MET Gala Behavior was so successful because it allowed people — other trans women, all types of people from all around the WORLD  to DREAM and envision + center THEMSELVES in fashion," she wrote. "'MET Gala Behavior' empowers other people to feel BEAUTIFUL."
As the saying took off, Halbal's voice and content was used by companies including Fashion Nova and Meijuri without compensation or credit. These brands effectively profited off of Halbal's platform — one made by and for trans women like her — without so much as tagging her.
It's a tall ask for Anna Wintour or anyone at Condé Nast to recognize Halbal's impact (the jury's still out on whether a designer will invite the influencer), but she's taking matters into her own hands and creating space for herself, other trans women, and her followers.
According to Halbal's Instagram, the HAL Gala will take place in New York City sometime in August or September (tentatively). It will feature a fashion show and the dress code will be camp, obviously. "Classism and elitism are not welcome here," Halbal specified, adding in an accompanying TikTok that "it's girls like us who create the culture."
The creator launched a Gofundme page to raise money for the event, and put out a call for venues and sponsors to get in touch should they want to support her vision.
Halbal didn't immediately respond to Highsnobiety's request for comment, but social media response to the star's initiative makes it clear: come fall, HAL Gala will be NYC's hottest ticket.