This article was published on December 27, 2021 and updated on January 24, 2022
Countless hyped NFT projects have come and gone this year but, of the few that've stuck around, few have piqued our interest like HAPEBEAST, the brainchild of Digimental (real name Matt Sypien).
HAPEBEAST clearly takes cues from NFT juggernaut Bored Ape Yacht Club as you can tell from its many stylized monkeys displayed in three-quarter profile.
But the HAPES (as they're known) more cleverly borrow stylistic cues from street fashion, tech, and music across 8,192 unique Ethereum-based NFTs.
These vividly rendered 3D characters wear youthful clothing that ranges from Anti Social Social Club parody tees to Ye's Margiela masks. It's kinda fitting, given that streetwear owes much to informal monkeys.
Thus, HAPEBEAST presents a visual feast, one that's enticing enough to lure in nearly 100k followers on Instagram and thousands of Discord members, all anxious to get their paws on a streetwear simian when the minting began on January 19.
HAPEBEAST NFTs shot up to 10 ETH by January 23 but dipped to around 7.5 ETH apiece by the next day. ETH valuations have fluctuated recently (and tumbled quite a bit recently) but that's still upwards of $17k-$22k.
Recent HAPEBEAST Instagram posts teasing special HAPES have racked up several hundred comments apiece, demonstrating the frothing demand. Fans gush about the quality of the digital art and clambor to get access to the project's whitelist.
This phenomenon speaks to Digimental being in the right place at the right time. After all, of the countless NFT endeavors on the market, he's one of the few to correctly tap the streetwear market with a combination of accurate cultural cues and attractive graphic design.
Think about it: HAPEBEAST hasn't even officially launched yet and it's got nearly six figures of fans clamoring for release.
Community appeal is clearly a key factor to HAPEBEAST's imminent success.
It can't be overstated how important it is to develop and nurture a strong following when dealing with flighty NFT culture, encouraging people not to merely invest in a rendering of a monkey but to engage with likeminded collectors and help shape a project's future.
As Digimental explained to Highsnobiety, this is very much at the front of his mind.
Highsnobiety: The first thing that sticks out to me is your impressive resume. Are there any crucial moments in your career that led you to create HAPEBEAST?
Digimental: As you can see it took some time. I was fortunate enough to work with the best professionals, and high profile clients in the creative industry for the past decade in London.
The crucial moment came with my decision to leave everything behind and completely dedicate myself to the NFT space. To do what I feel and set my own path in the game.
How does it feel being behind one of 2021's most-hyped NFT projects?
Half Ape, Half Amazing. It's an incredible feeling, but also comes with great responsibility and big pressure to deliver on the highest level.
What is really amazing about this is the fact we have more exciting stuff aligned – I personally believe Phase 3 of the roadmap will be a game changer for the NFT world.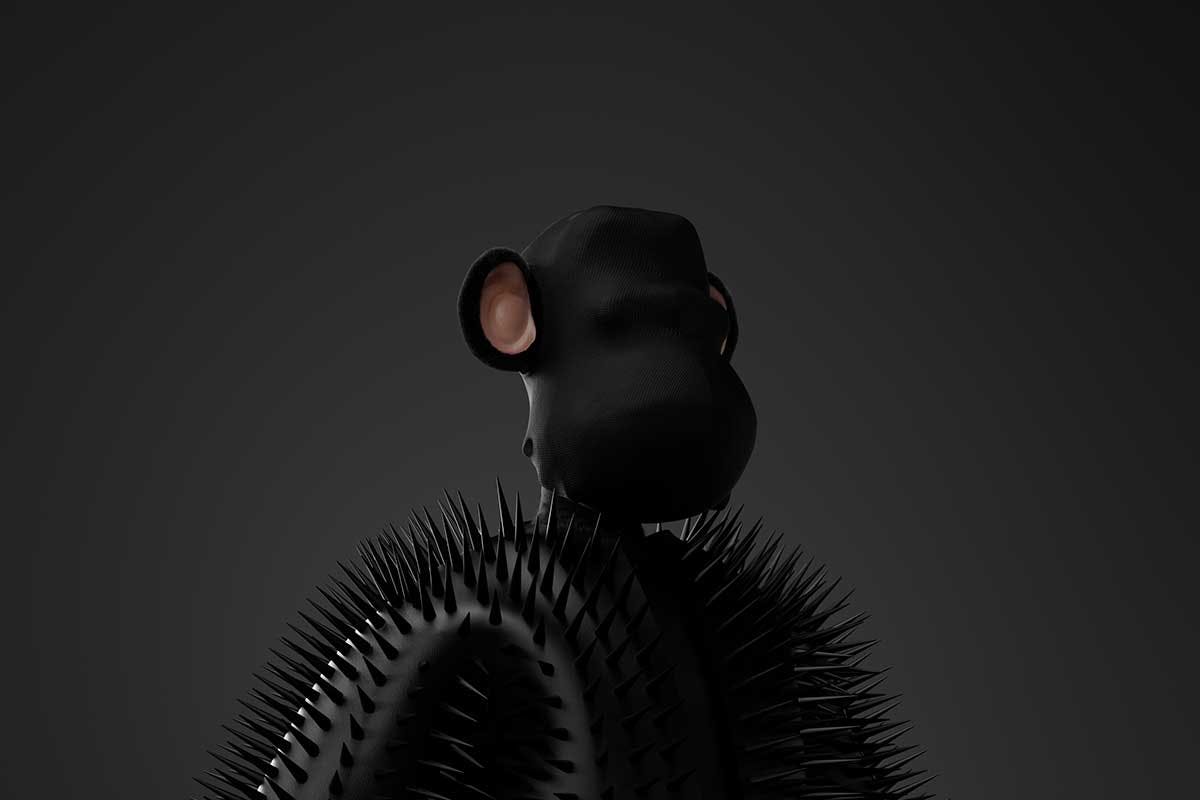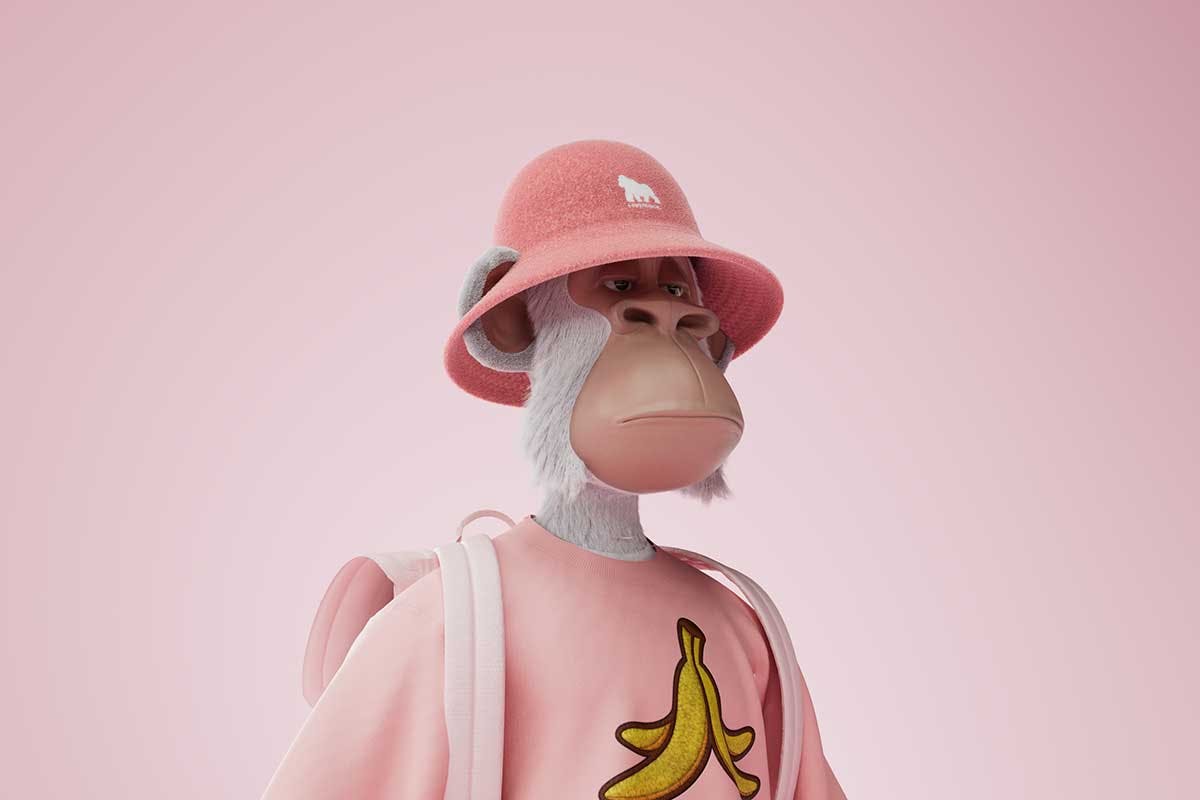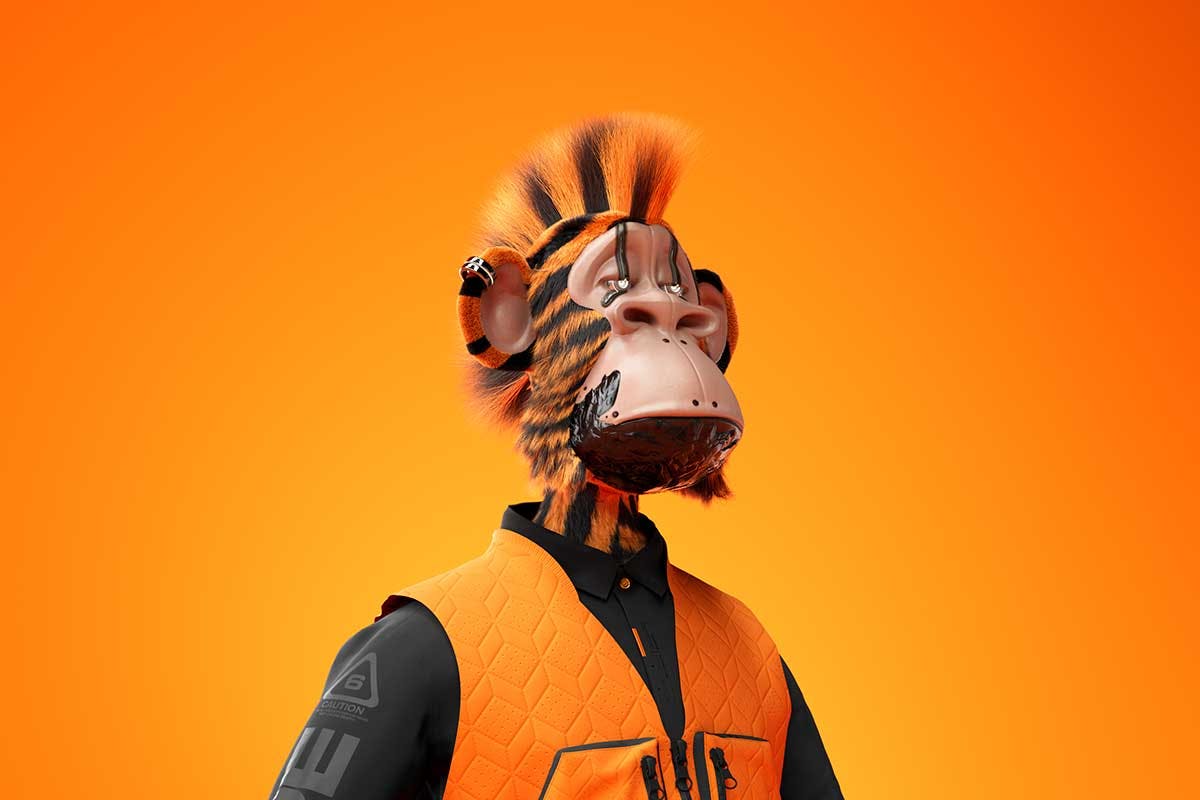 Have you taken notes from overly buzzy projects, like Mekaverse?
We come from the community and do it for the community. This is the main focus around the project. Of course we look into other releases and observe how they are being managed but we follow our own path.
Obviously, the Bored Ape Yacht Club influence is there visually — has it inspired your focus on the community? BAYC has been absolutely killing it with its community-building, even providing IRL benefits like parties and exclusives.
The BAYC influence comes from being a member of this community. I own two Apes myself and follow the roots. I completely love the way it brings people together IRL.
Community comes first and we want to give back to ours as well. I'm pretty sure we will be all over the place once when the project is out.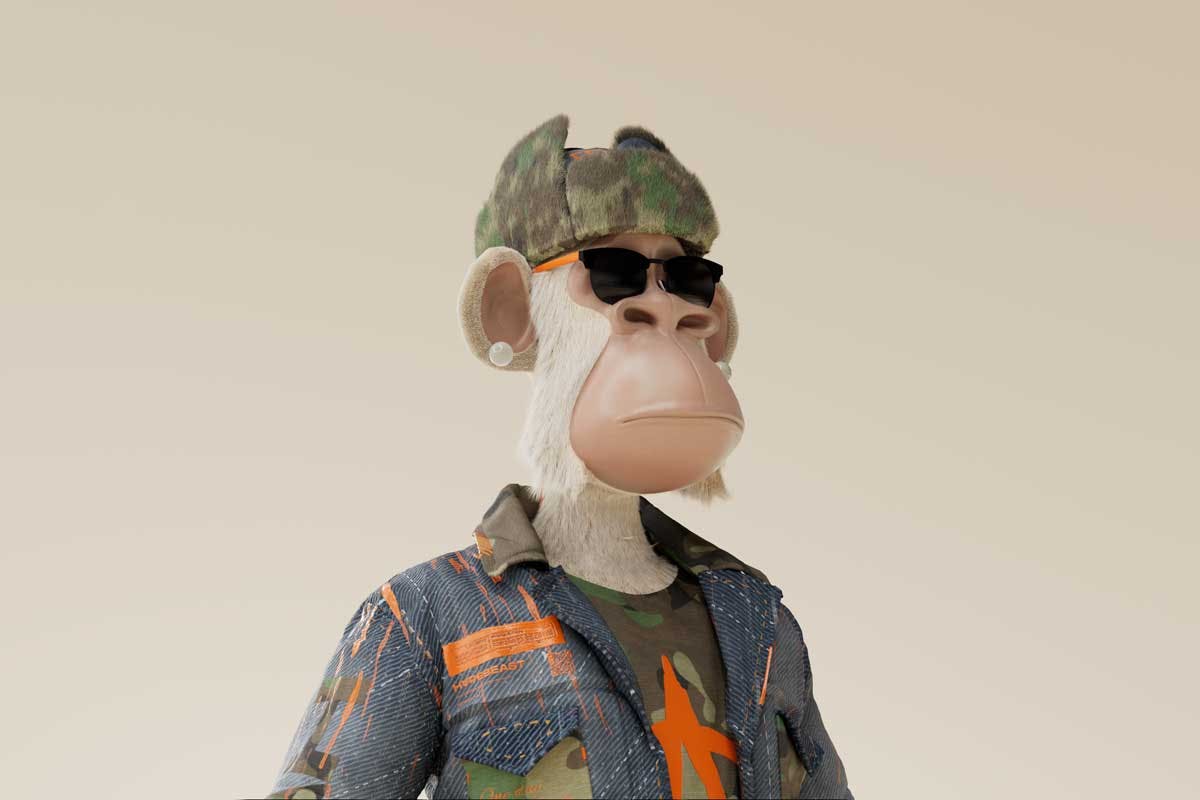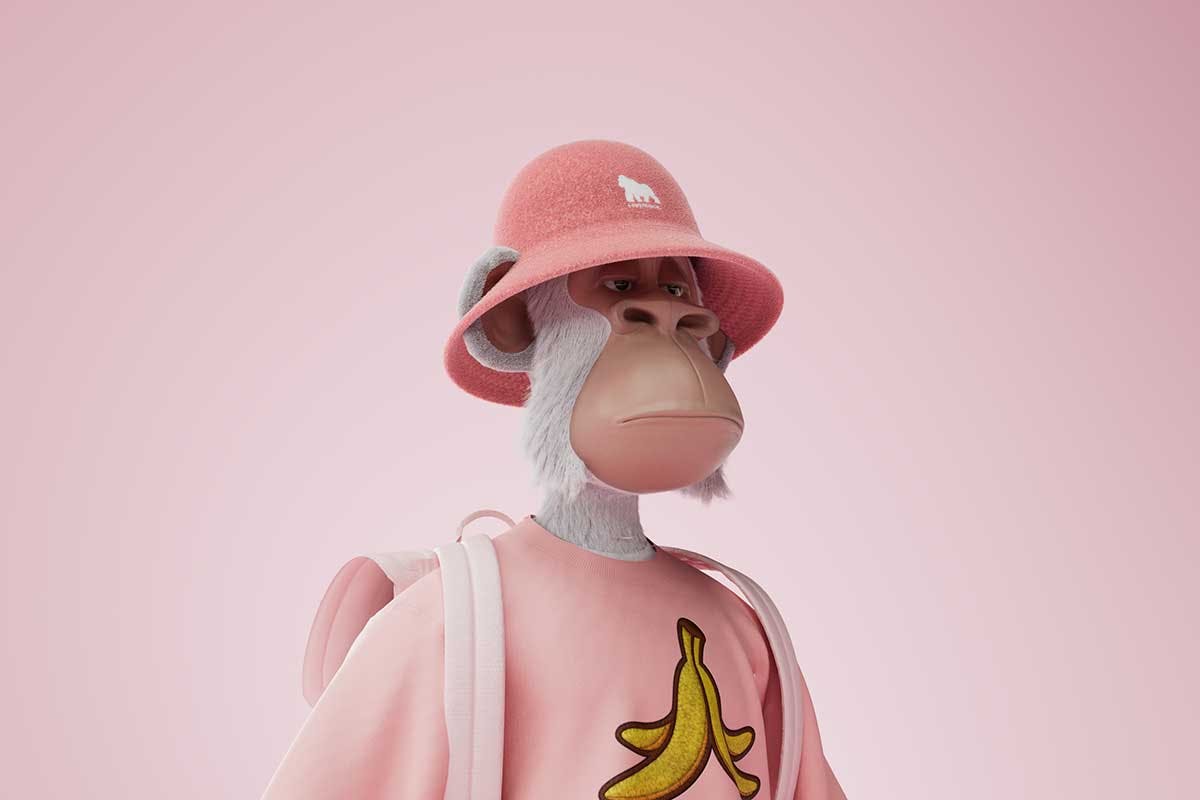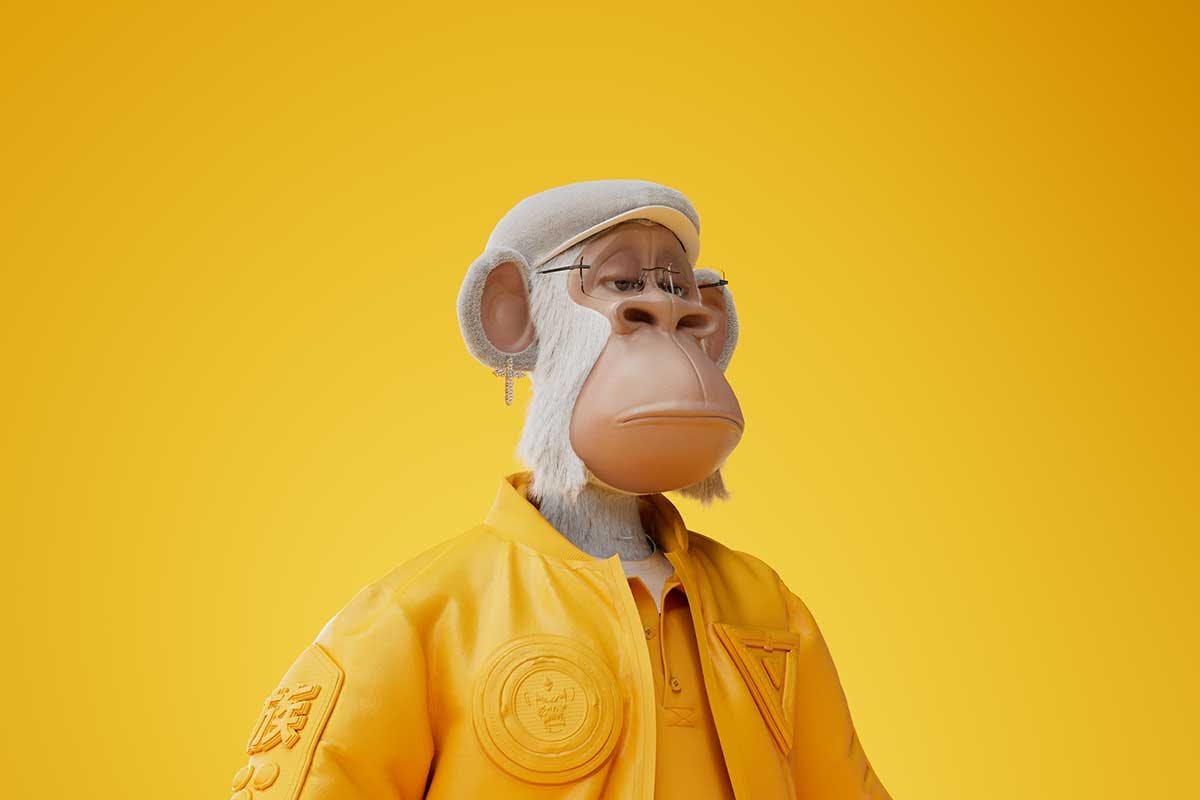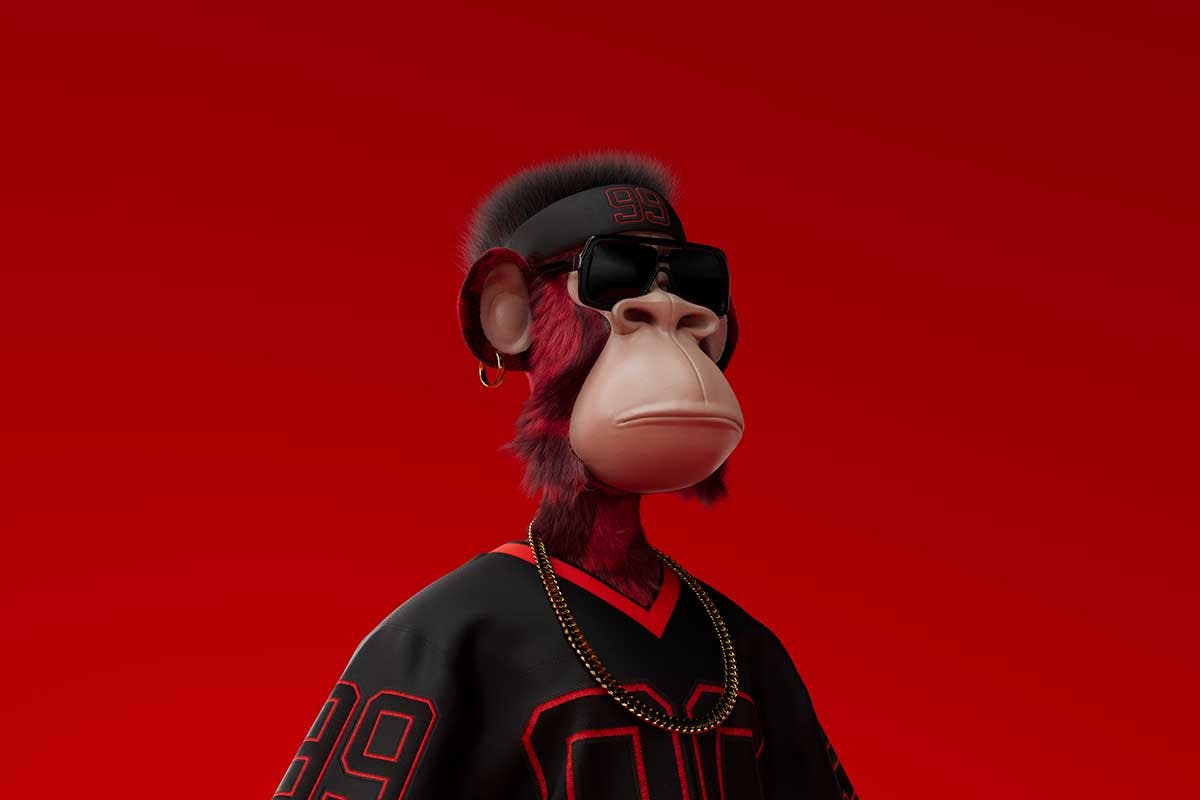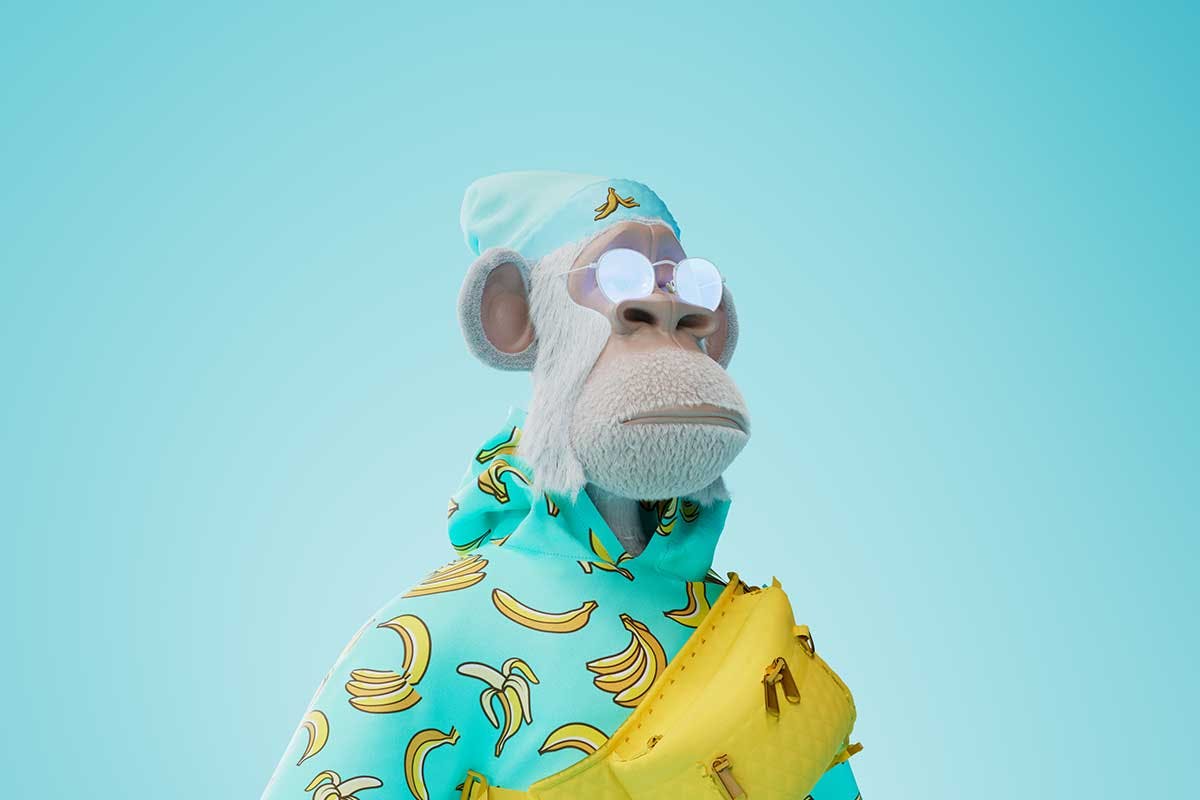 How important is it to make a strong team for a project of this scale?
You can't even measure the importance of having the right people around, especially when it comes to managing such a big amount of content and the massive number of people gathered around the project. Our mod team is incredible.
What's your favorite piece of clothing that the HAPES can wear?
It's really a tough question because HAPEs wear clothes I would wear and feel good in myself. I'm a huge fan of bomber and varsity jackets. Never enough in all combinations.
How does the styling process work for HAPEBEAST?/strong>
I certainly don't consider myself a stylist but had a previous experience with streetwear labels.
I get my inspiration from the streets of London. I also look into my favorite brands and follow their trends. For someone who grew up with hip-hop culture it comes pretty natural.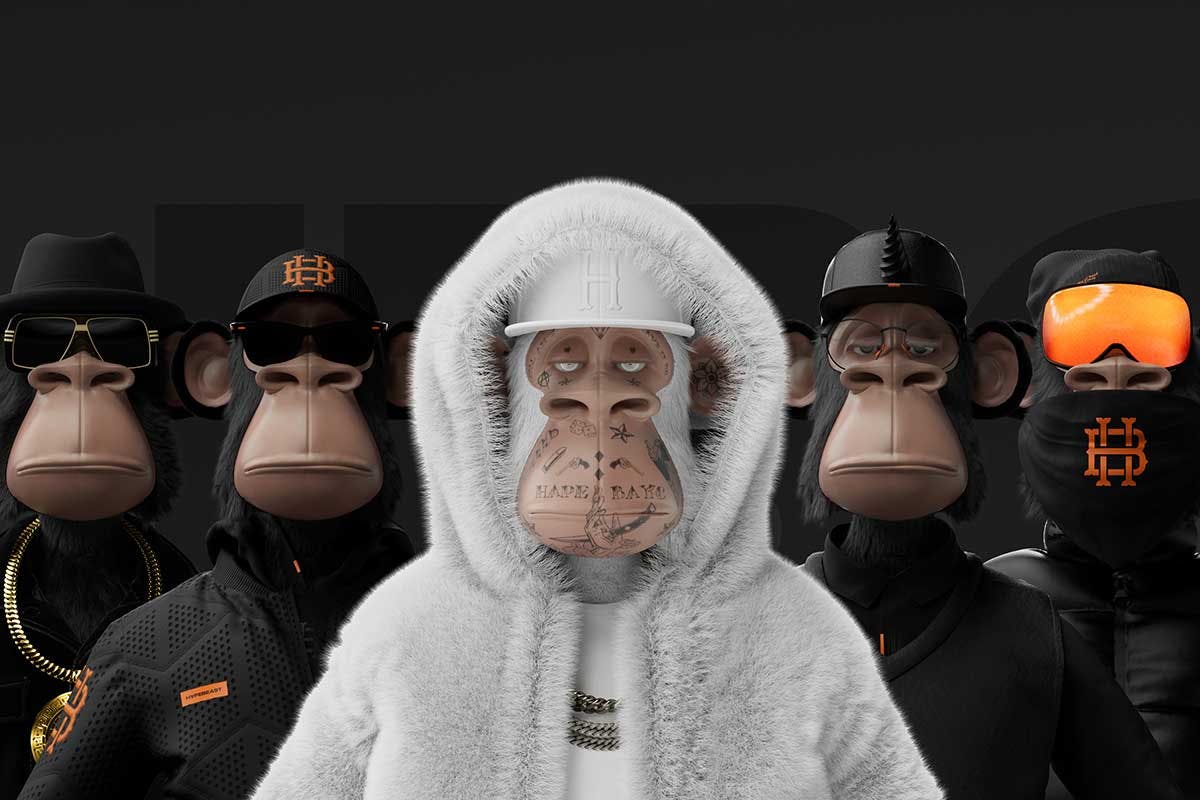 Lastly, we have to ask: why go whitelist-only for this project and why should people take the time to get whitelisted?
It's a community-driven project. We would like everyone to have a fair chance. We all hate sniping bots, gas wars, and making the rich become richer just because they have assets which give them an advantage, so we build from the ground up. Our community is amazing and it feels really bad we cannot pick everyone.
People [in our community] create amazing artwork, music, and poems but we do not require artistic skills [to join]. All sorts of things that bring a smile on our faces, make our day, stay HAPE.