Travel might be on hold, but we can still dream. In partnership with Havaianas, we're virtually touching down with friends in cities around the world to vicariously wander their neighborhoods and spotlight the places they've been leaning on during this unparalleled year.
Giotto Calendoli was born in Naples, Italy and if you ask him, his relationship with the city is like that of a mother and child: "She's always there waiting for me, no matter what I do or where in the world I am. She educated me and has given me my edge. Every time I'm here it feels magical."
Anyone who's been to Naples knows there's truth in what Calendoli says. The city ripples with a certain type of energy that could only be described as magic. Behind the fading facades and the white sheets billowing in tiny alleyways, a special kind of feeling softly hums.
Calendoli spends most of his time in Milan, where he runs his company Handle With Freedom, a line of unisex clothing. The inspiration for the company came when Calendoli's grandmother gifted him a collection of his grandfather's old clothing. 'Handle these with care,' she told him. Calendoli took this sentiment and flipped it on its head, creating a line of clothes that feel boundless in its possibilities and distinct in its individuality.
During the first lockdown, Calendoli found himself back in the Neapolitan neighborhood of Posillipo, unearthing parts of a city he thought he knew. "At that moment my relationship with the city changed, it matured and I discovered sides I had never seen before. I bought a canoe and every morning with my mother I went to get lost at sea." Posillipo is a lush, residential area slightly up the coast from the city center where pastel-colored houses and seaside cafes spill out onto the ocean.
Yet for all its beauty, Naples is defined more than anything by its people, something Calendoli is quick to mention. He describes Neapolitans as "true actors who use the open air and every day as their stage, to frame a spirit and an energy out of the ordinary." To communicate just a smidge of the charm that draws him to Naples, Calendoli took us to the spots that made him fall in love with the city all over again.
Sanitá
"One cannot miss a scooter ride through the alleys of Sanità, it is an area full of street art, pure inspiration for my eyes but above all for my palate, pizzerias, local markets, and more. Traditions and roots that can be felt in every corner of the street, which make me remember how lucky I am to be from Naples."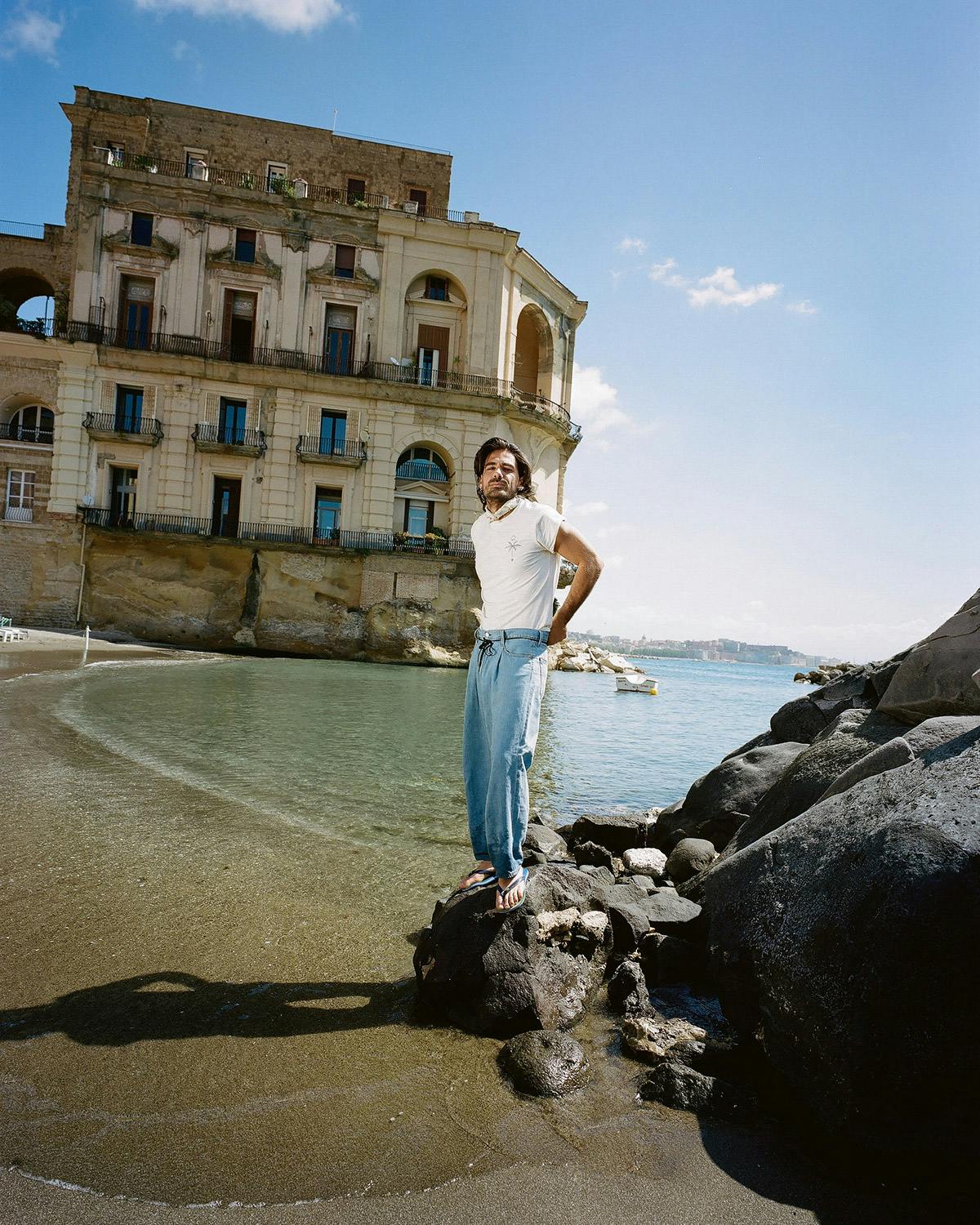 Palazzo d'Anna
It's not everywhere you can find crystalline waters jutting up against a bustling city. "During the quarantine in Naples, I spent my mornings in a canoe, finding myself in spaces like these, being given the opportunity to be thrilled by the rare beauty but above all by the lifestyle that this city can offer."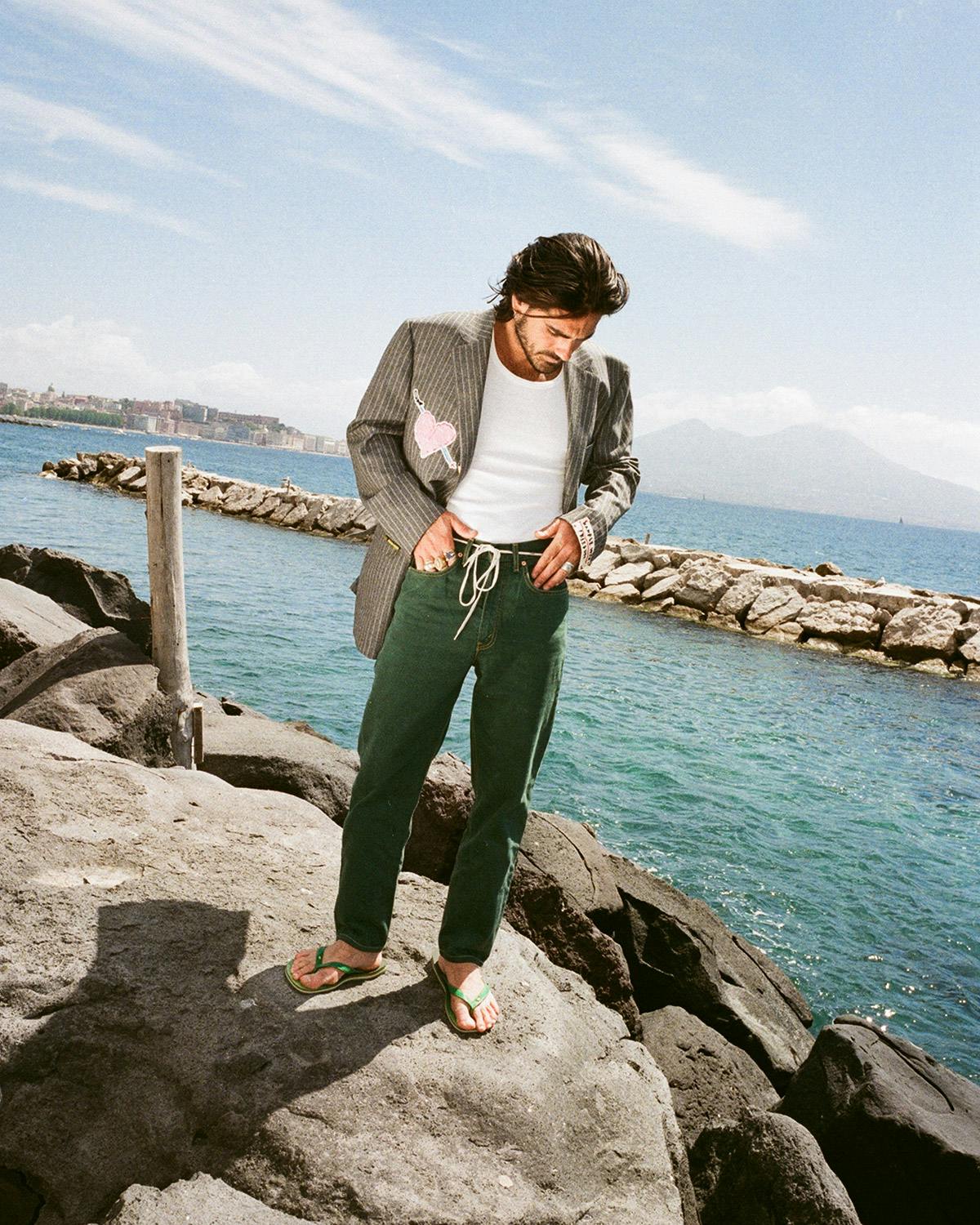 Forcella
"This is the beating heart of Naples. My advice to anyone going here is to get lost alone so you can find yourself in a club playing cards with a bunch of people over sixty who treat you as if you were their grandchild." When Calendoli said Neapolitans use the city like it's a stage, we assume this is what he meant.
Piazzale Diaz
"Piazzale Diaz is the mandatory stop for my weekend, a walk or run along the seafront, following the seagulls that storm the fishing boats that get ready to sell the morning's catch."
Shop Havaianas summer collection here.