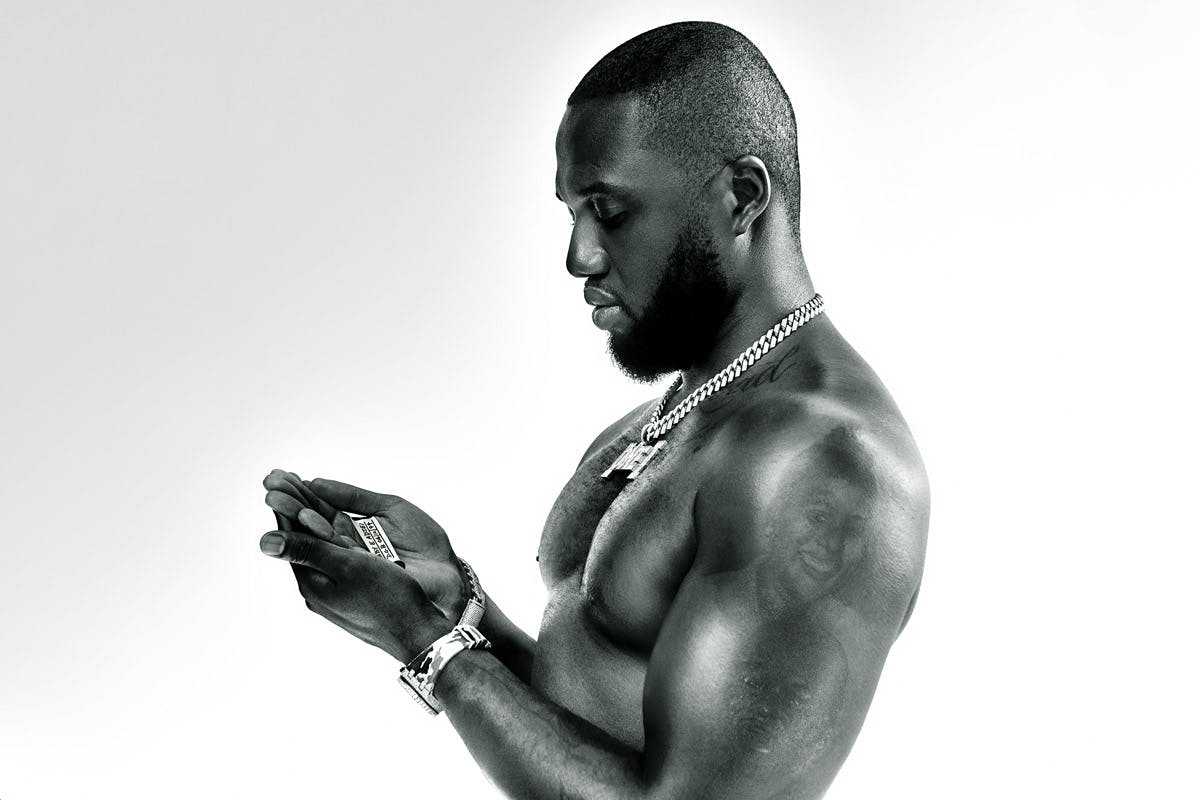 Irving Adjei, aka Headie One, arrives at the Highsnobiety office rocking Cuban links, a gray tracksuit, and an LV mask – along with a full entourage in tow. It's an entry fitting for the UK's brightest rising star.
Coming from the crime-ridden Broadwater Farm Estate in Tottenham, North London, this level of success certainly wasn't in the books. Headie One's ascent is one that has to be seen to be believed. Or rather, has to be listened as the rapper tells it on wax. His rich, layered storytelling is one of his most affecting assets, transforming the street situations he'd witnessed into expressive road anthems.
It showed early on that he had the promise to go the distance. He honed his rapping as a teenager — when he was known as "Headz" — slinging out road-raps as part of Tottenham's Star Gang, before spells of incarceration saw him return as "Headie One." The life of crime that informs his raps would play out in real-time, but these same verses would also serve as salvation from his old life.
His masterful bars, his ability to gracefully spit over a beat, and his booming aggressive instrumentals gave Headie One the perfect skillset to go straight to the top of the UK drill scene and beyond. With his raw descriptions of real situations, the legend of Headie One quickly went far beyond the streets and onto the runways of Burberry and into boardrooms of Sony Music. "I don't really know. I feel like it just happened naturally," he says with a cheeky smile.
However, balancing the precarious tightrope of doing music on the road hasn't come without its downsides. The British press launched an all-out attack on drill and, as the reigning king of the genre, Headie had a target on his back. "Music is music, innit?" he explains. "Whether it's drill or something else. There's a reason music is a performing art and a form of storytelling. No one should be singled out. Music is one international language. There shouldn't be no stigma against any genre."
There is no handbook on how to drop one life and pick up another — the transition is uncertainly staggering between old habits and new realities. In January, Headie's past caught up to him with a four-month prison sentence. He doesn't want to talk about prison. And why should he, when he's already laid those realities out in perfect detail in his music? During his time inside, the rapper teamed with producer Fred again. to release GANG, his most introspective and controversial mixtape yet. Lyrically, this was Headie One at his finest, but sonically, many fans were not impressed with the experimental new direction.
"The reason it sounded so different is because we were just creating music, and I wasn't putting no boundaries on it," Headie says of working with Fred. "We wasn't trying to be anything, we was just creating music. That was the outcome, really. It wasn't really over-thought. There was no fear. That's why it was a good one." Headie's bleak rhymes over Fred's sensitive production made for an unexpectedly beautiful pairing, at the same time, it strayed from the signature UK drill beats fans wished for. "I knew it would be a surprise, and that's what me and Fred wanted when we were talking about the actual name of the project. Because the project is called GANG, and most people would expect, like, a full-blown drill mixtape, but yeah, I just gave them the same art, but just from a different dynamic."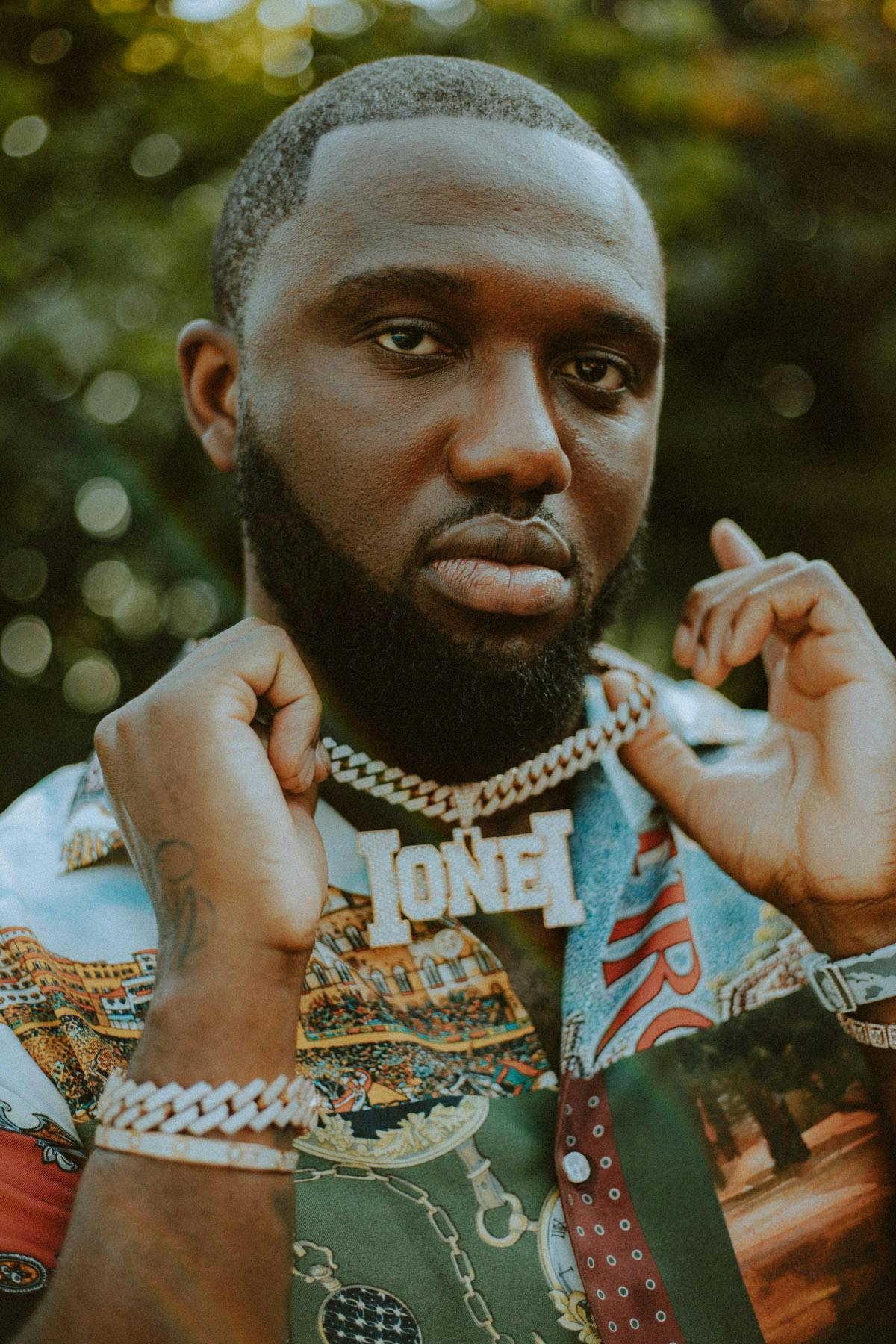 Despite the hate, Headie sees GANG as a genre-shattering victory. "In general, people like to keep people in a box because it's easier for them to understand. Naturally, everyone wants to keep me in a box, but I just refuse to let that happen. I feel like, as long as I have the opportunity, I'll continue to expand [...] whether you're getting on a drill song or a rap song, or R&B; If you are a musician, you should be able to explore whatever you feel like you can do." With the collaboration of his multifaceted producer, Headie One pushed far beyond the limits of the drill sound that made his name. So far, the rapper even announced to fans that he had quit the genre altogether. "I was just trying to unnerve people. I was playing around, it was a joke. Come on, I love drill."
Armed with his newfound range, Headie returned better than ever to reclaim his beloved genre — with some new admirers in tow. One fan, by the name of Drake, enlisted Headie's help to get a piece of the UK drill pie on "Only You Freestyle." "Honestly, I'm actually quite impressed by the people that are willing to try new things and get on different tempos, especially when it's not their comfortable vibe, because that's something that I like to do, as well," he says of the unexpected collaboration.
It's hard to believe Headie One has stacked so many wins without having an album to his name. But that's changing. During quarantine, Headie made it his mission to cap off a wildly prolific period of ascendence with a debut album. "I feel like this time kind of helped me out a little bit, because where I'll usually be up and down and just sorting out other stuff, now I had time to be at home and just work on music. I've done a lot of recording during quarantine, from home. The song that I done with Drake, I recorded at home during quarantine, and most of the album as well."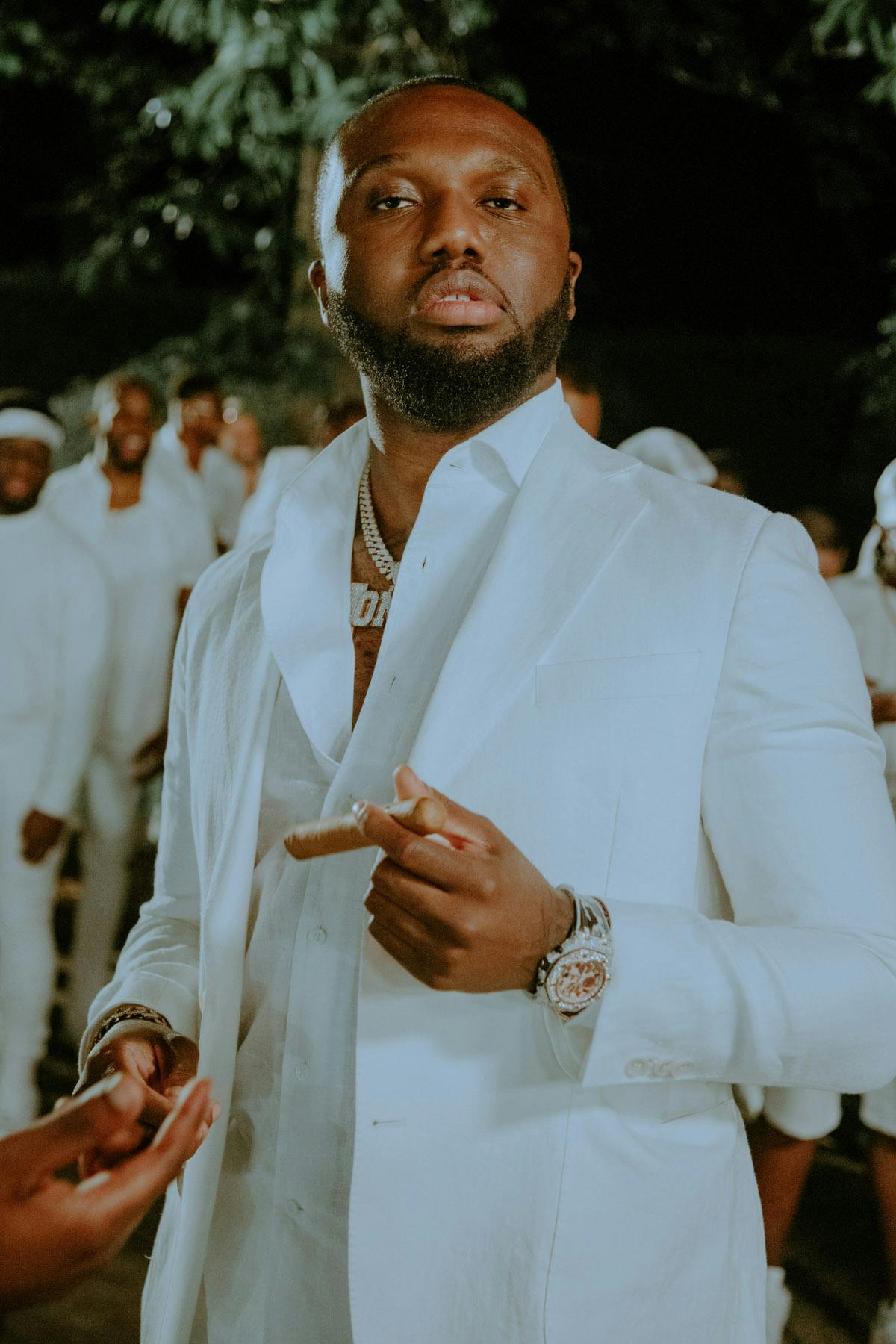 The album name, Edna, began floating around earlier this year, and when I sit down with the rapper, it's still one of the only things I know about the project. "Edna's my mum's name," he explains. "I named the album after her. I just feel like I wanted to make that dedication, make that the concept of the album. It's a good way to lead it, lead the album with that name." When I ask him about the sound, he lets on that it's "back to basics," which I assume means drill. "It's my first album, so hopefully it lets people know where I started to where I am now, lyrically but obviously musically as well. I feel like I've evolved as an artist. I feel like, when you're listening to the album, you kinda see the transition, musically. It's hard-hitting."
To mark his 26th birthday, the all-conquering drill star finally dropped the highly-anticipated album. Edna enters the musical landscape at the peak of UK drill, a time when the genre is primed to have a stellar artist put it on the transatlantic map. With features from Drake, Future, Skepta, Stormzy, and more, Headie's crossover ambitions have finally become realized.
However, his vision transcends global drill domination. For Headie, the only competition is himself. "My ambition is just to progress, really. When you're one step forward, there's always progression. That's the plan, to keep stepping forward and making positive moves. I don't really like to set goals and targets and that kind of stuff. I just feel like, as long as there's progress, there's elevation."
Against all the odds, Headie One keeps breaking his own records, and it looks like Edna will be no different.