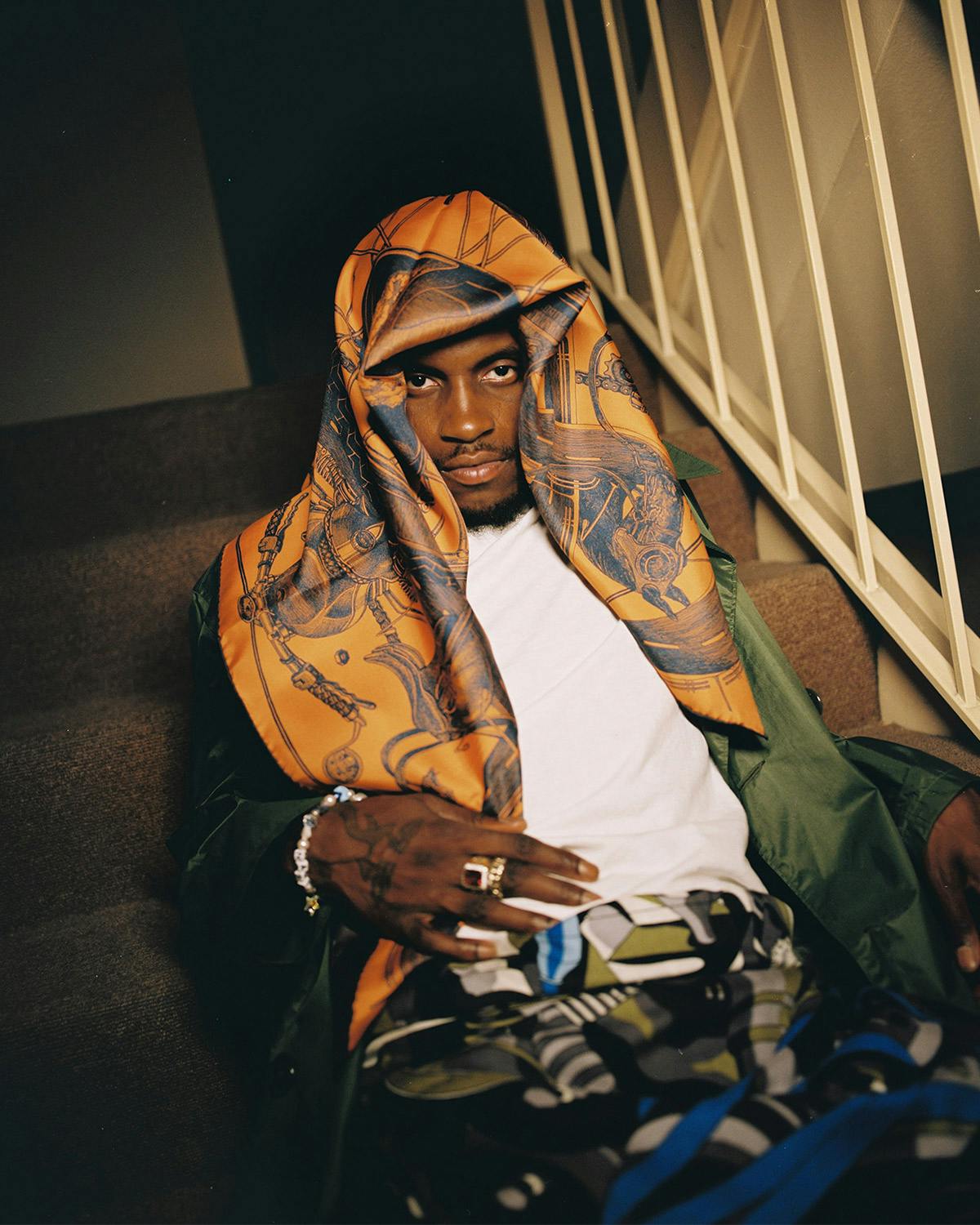 This piece appears as part of "Not In Paris," an online exhibition hosted and curated by Highsnobiety. Head here to see the full series.
It's difficult not to get reverential when writing about the Hermès scarf. Known in French as the carré — or "square" —  there are few other items in the fashion canon that carry such mythical weight. To own one is to own a little piece of fantasy. A fairytale cast on silk.
The rules behind the designs are simple — no blood and no sex. Apart from that, anything goes. Hermès presides over a pool of international contributors to ensure the final results are never the same, each telling its own story. Some are vibrant, others more regal. All are unique. One of the most beloved was designed by a Wacko, Texas postman, and stars a giant turkey. As our wardrobes become more and more dominated by monochromatic, functional clothing built for the urban jungle, there's a certain romance about owning something that wears pure art on its sleeve.
Traditionally, menswear and the Hermès scarf made for odd bedfellows. Sure, some guys have never hesitated in rocking one — be it the jaunty dandy who hangs out in dive bars ordering Pernod and lemonade as an affectation or your eccentric high school English teacher who wore his under a crewneck while playing Elvis Costello records in class — but the label didn't create a scarf line specifically for men until 2004. In recent times, owed to certain rappers, younger folks have embraced the scarves' bourgeois association, pairing them up with their streetwear uniform in a way that transmits a kind of wry "fuck you" to the class system. Queen Elizabeth II might have made the headscarf iconic; style gods like A$AP Nast, seen above and below, are now perfecting it.
You could spend all day exploring the Hermès scarf, or you could go directly to the person who knows them better than anyone else on earth. His name is Christophe Goineau, and he joined the company in 1987, at the age of 21. Serving for many years as Men's Silk Collection Manager, Goineau became the Creative Director of Men's Silk in 2011. We caught up just as the luxury titan gets set to launch its first-ever double-sided scarf that took almost a decade to complete, touching on his career to date and more.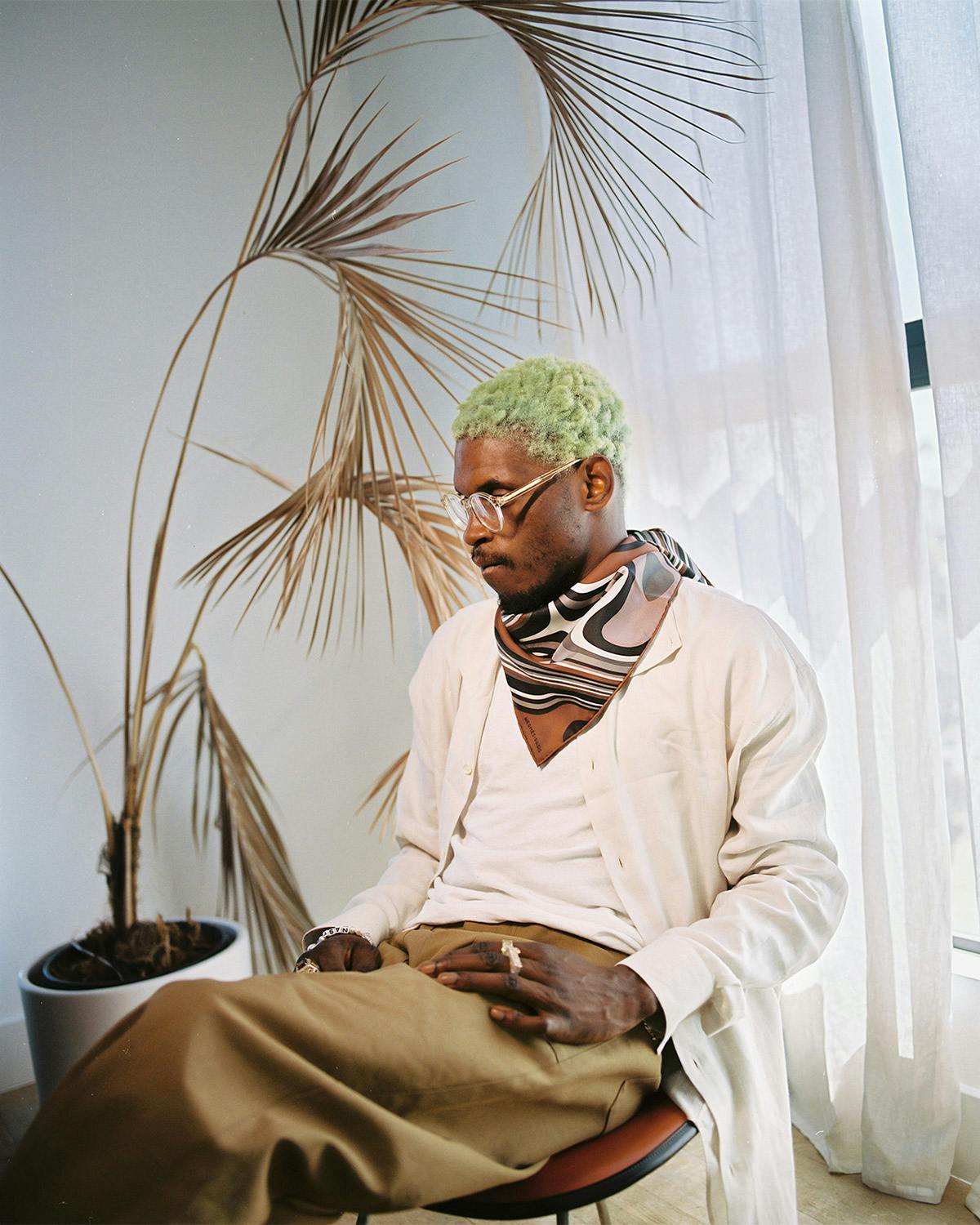 Christophe, after all this time, does it become more challenging to keep finding inspiration for designs?
At Hermès, the men's universe, run by Artistic director Véronique Nichanian, includes the men's silk division. We work very closely together on patterns and coloration, but also on material and shape. At the beginning of each new creative process, Véronique and I will bounce ideas off each other. We both know exactly what we want, we find a common ground, and we work with it.
Inspiration comes from all around. From everyday life, archives, contemporary art, or even from following someone in the street. One of the best ways is also to meet and exchange with new artists, illustrators, designers, and graphists. I also believe in luck; I've met a few designers "by chance." The only rules are emotion, the quality of creation, and the fineness of execution.
What can you tell us about the new "Carré squared double-face scarf?" Why has Hermès only now created a scarf with two different versions of the same design?
We have been working on this project — or, I should really say, dream — for years. It was a big challenge. For several years, the creative forces of textile-making — printers, engravers, engineers and finishers — came together in the push for a technical breakthrough: printing on both sides of a Hermès silk scarf, and in different colors. The process is the opposite [of what it was] before: the colors do not penetrate the silk, but simply touch it while using the same silk as for the classic scarf.
At Hermès, we love stories, and now we have a great opportunity to tell even more. The Hermès scarf is also defined by its color, so we can offer two completely different atmospheres. The first-ever Hermès scarf with two different designs on either side is in this Autumn-Winter collection: Formule Chic. It has a classic car on one side and a Formula 1 car on the other. We are very proud of the achievement and success of this first scarf.
Can you explain how the craft has changed? Have there been new innovations in terms of development, or has the core of your approach remained relatively the same?
New technology plays a big role, particularly with silk. We are very interested in new technology and innovations. For instance, with silk, we can mix materials: this is something we can play with, whether it is with innovative fibers, new printing techniques, or other new processes. Regarding printing techniques, this is very interesting if you look back at the first Hermès scarf: it was printed with a wooden block. Later, we used the frame (silk-screen printing technique). We are constantly evolving.
Today, with the double-sided scarf, we have the opportunity to print in a way we couldn't do before. We had to work on this new technology for many years before we could really understand the new options and effects we could offer. I also believe in the mix of techniques to get something new. What remains the same is the beauty we try to achieve, the quality of the know-how and material, and the balance and elegance of the colors.
I really love the C'est la Fête, designed by Daiske Nomura. How does your relationship with collaborators work, exactly?
I had the pleasure of meeting Daiske on a contest we did with the website Designboom. He had drawn a skeleton horse and rider, and we then gave him the "boldness" prize. Since then, we have always kept in touch and continued with various projects. He lives in Japan and comes to France sometimes. What I really like in his work is the mix of modernity with the Hermès roots or archives, which he uses to create something entirely new.
I never select a design straightaway at the first meeting. We need to talk and exchange ideas. Then we do a draft together before we give our green light. He works at his own pace: I think this is the key to maintaining the quality of creation.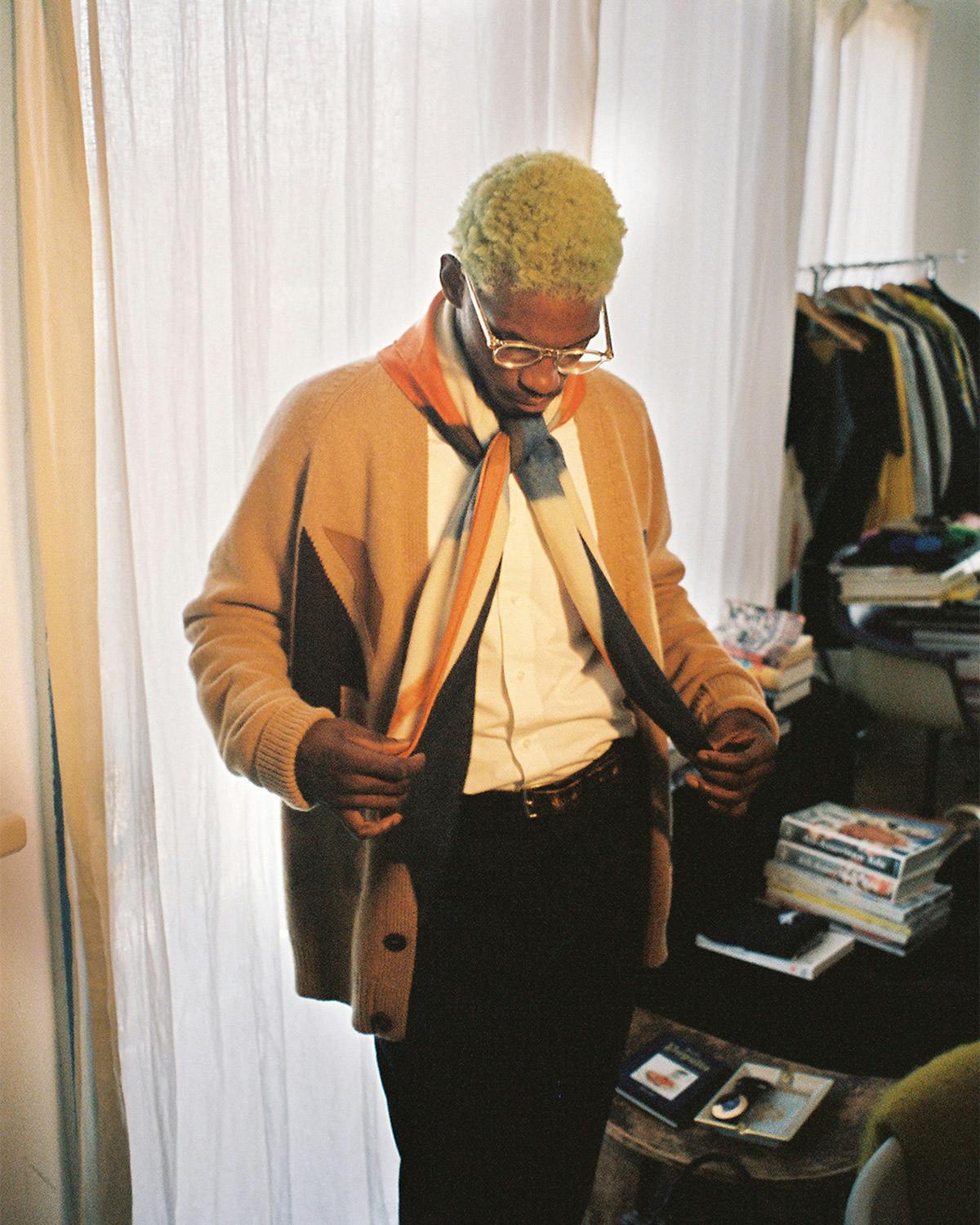 The likes of A$AP Rocky have adapted head scarves, bringing them to a new, younger male audience. How do you feel about men wearing them in that way?
This is very inspiring! Each generation has a new way to see, feel, and wear accessories. The only rule is that there is no rule, and it's given a lot of freedom to young people to express themselves. The scarf can be a nice polymorph playground. We can clearly see that not only with the scarves, but with the ties as well. Young men are not wearing ties the same way their fathers did; they create totally new combinations and reinterpret completely. The role a beautiful silk accessory can play in menswear is simple: a pop of color and fantasy to brighten up an outfit and lighten one's mood!
Did you always design with gender in mind? Did you ever dream that some of the original silk creations could be co-opted for men's silk?
Today, the men's silk collections at Hermès have their own paths and explore their own themes. For men, the scarf size has been increased to 100 cm and even 140 cm to allow for new ways of wearing them. The colors work in more subdued palettes, in harmony with the tones of each collection, and are rendered in a silk and wool mix, cotton or cashmere. As for the designs, we wanted to create a particular universe, with specific themes such as music, sports, mechanics, and games etc. I like the fact that we can play with 4 elements — designs, colors, material, and shape — and they give us endless possibilities. But of course, at the end of the day, our clients have the freedom to buy what they feel attracted to and [are] the most confidence with.
I've noticed a lot of young people on Instagram using the scarves as face masks. That's pretty crazy evolution.
Indeed, we have seen many posts on social media with people wearing our scarves as a kind of protection. I think it can be nice to put them over a mask, to get something more personal.
If you had to pick one of your scarves or silks from a burning fire, which would it be?
Without a doubt the Formule Chic design, because of the years of work we have done, and to keep a record of the first double-face Hermès scarf with two different designs on each side.
Are you also "Not In Paris?" Not to worry, you too can join in on the non-gathering with our exclusive set of merch. Shop the collection here.