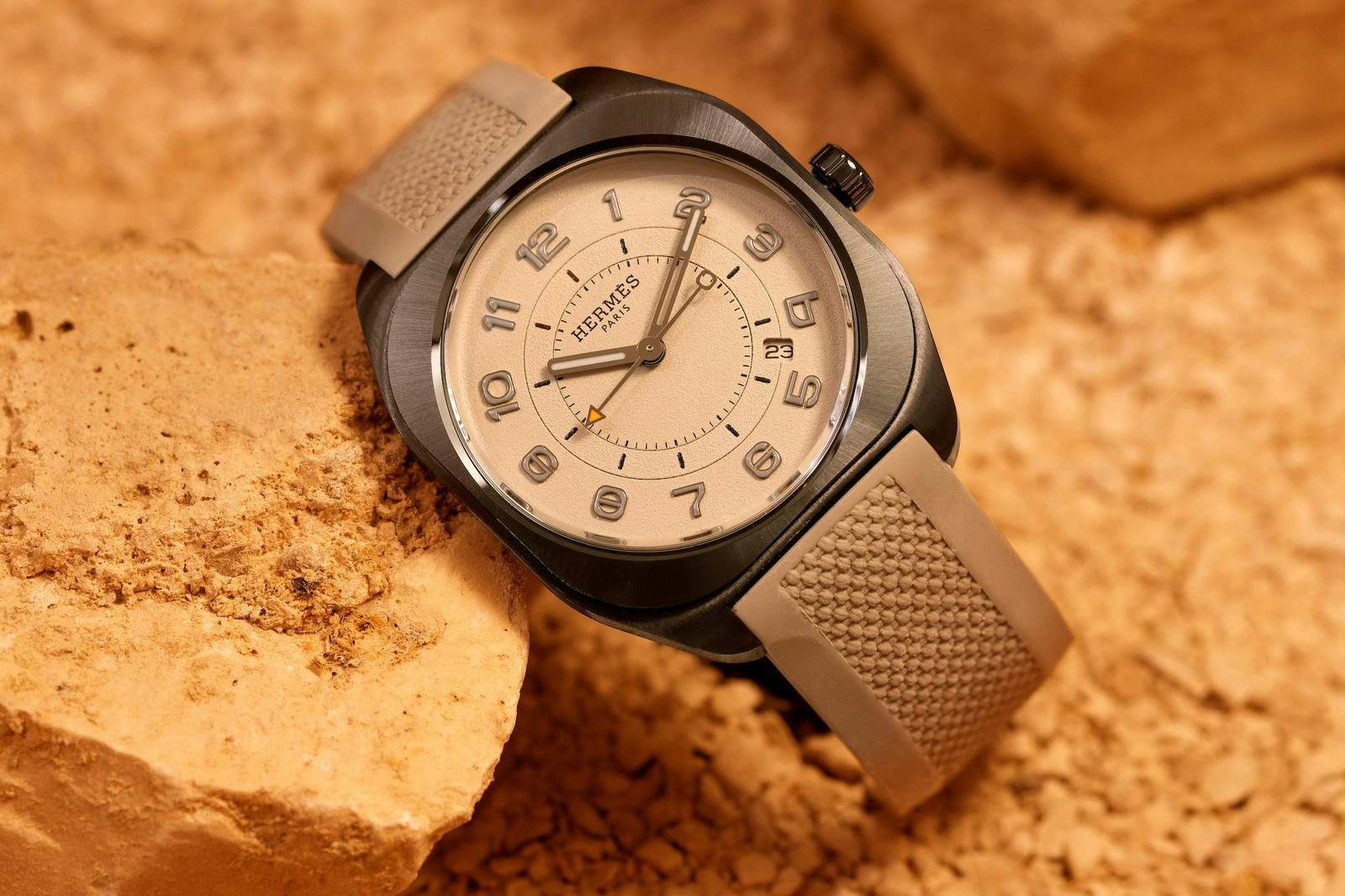 That Hermès' H08 watch is cool goes without saying. Normally, it's a slick, mostly-metal timepiece as understated and elegant as anything that the French house stamps its name on, but HODINKEE is giving it a semi-rugged revision that's no less luxe than the OG.
Hermès and HODINKEE first partnered in late 2018 on a few Slim d'Hermès, which were of a similar outdoorsy ethos. This time, though, the whole team got on board to remix the H08, including Véronique Nichanian, Hermès' menswear artistic director and Philippe Delhotal, Hermès' watchmaking creative director.
The resulting H08 Limited Edition for HODINKEE is the first of its kind — Hermès has never before done an exclusive run of the H08, which only released back in April.
Here, HODINKEE swaps the usual titanium bezel for polished ceramic, a perfect match for the matte black DLC-coated titanium case. The dial and strap are both taupe-toned, which gives the slight timepiece an outdoorsy appearance.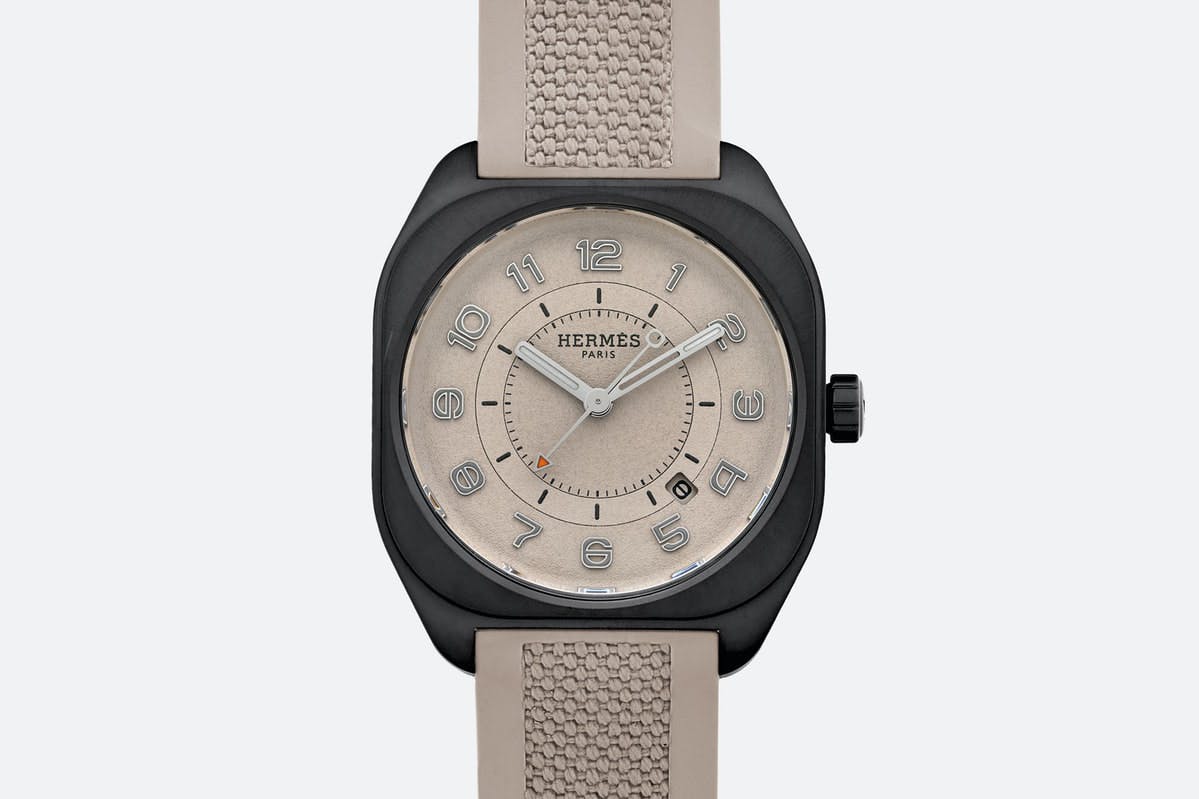 With its rubber strap and legible face, Hermès' H08 was designed to be the perfect daily driver or EDC (everyday carry) watch. It's simple and tough but the graceful case elevates the H08 beyond the realm of the toss-on-and-forget-it timepiece.
The face softens the watch's appearance even further, a clever rebuttal to the springy rubber and hardy metal that surround it. On HODINKEE's H08, the hands have an orange tinge, a small nod to Hermès' heritage.
Only 100 pieces of the Hermès H08 Limited Edition are available for pre-sale on HODINKEE's web store for $7,275 apiece, with delivery scheduled for October 11.