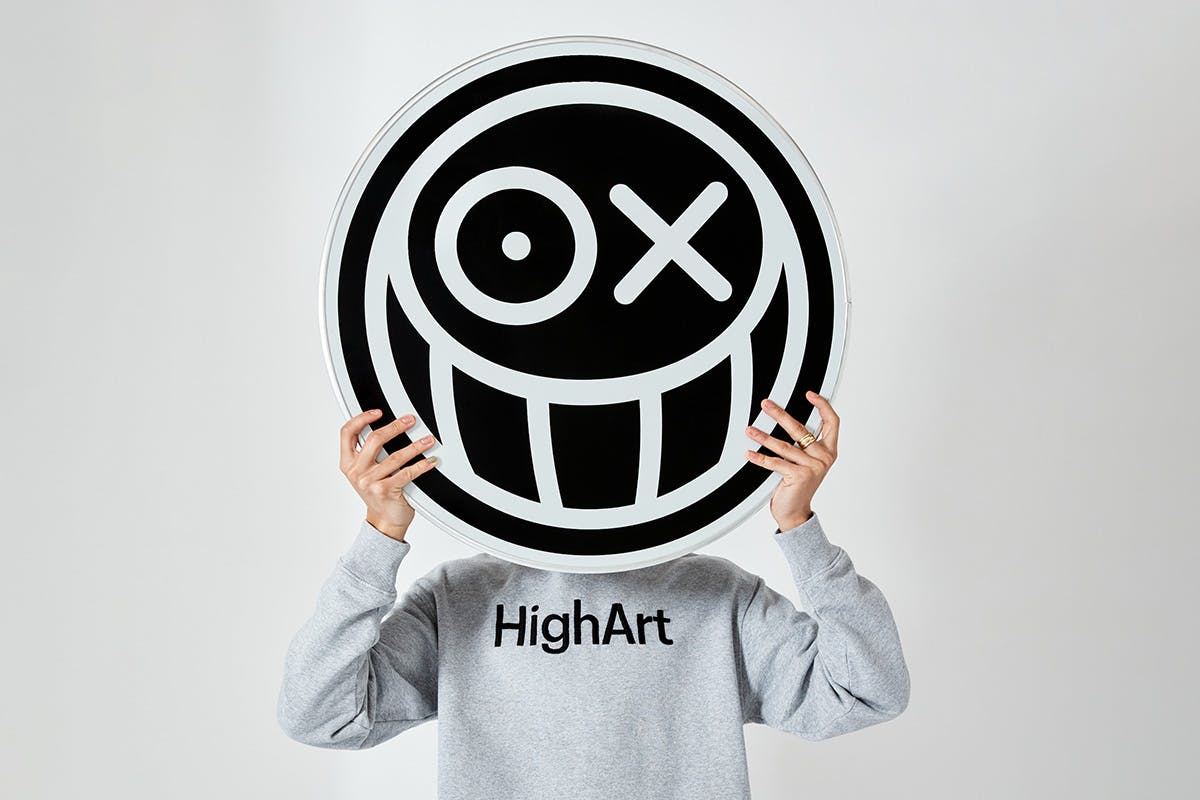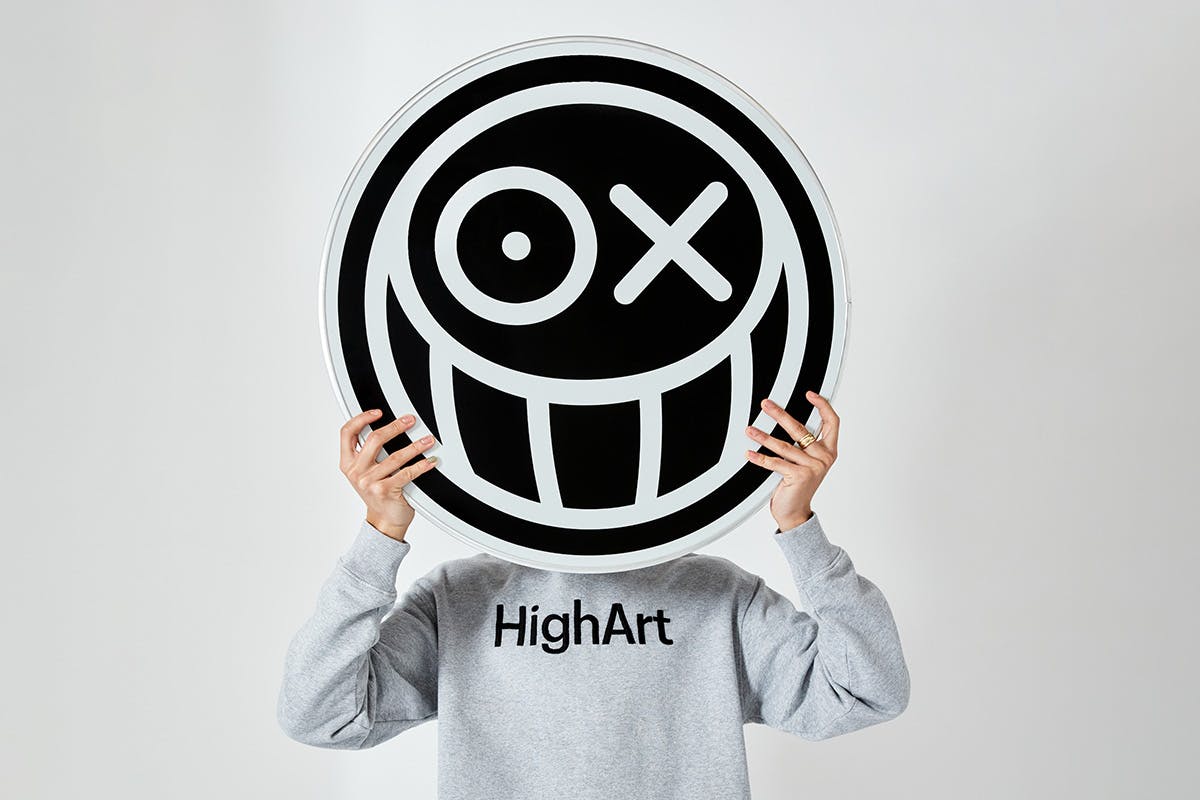 HIGHArt is Highsnobiety's ode to all things artistic. From our "museum store" pop up in Miami, a print magazine, and exclusive content and product with collaborators like Chito, Honey Dijon, Parra, Matt McCormick and more, we're going deep on the art world. Explore HIGHArt here.
Last week, we opened our very own pop-up in Miami's Design District, dubbed "a museum store without the museum," right in time for Miami Art Basel and Miami Art Week. The pop-up featured in-store DJ sets, exclusive collabs from our favorite artists and brands, and nightly parties. Basically, it's been giving all of us who couldn't make it to Miami a lot of fomo.
However, now is the time to dry your tears, because limited editions of the in-store collabs have finally dropped online. Curated by Highsnobiety Founder David Fischer alongside cultural mastermind Sarah Andelman of JUST AN IDEA and creative director Jeanne-Salomé Rochat of Novembre Magazine, our HIGHArt drop represents the best in fashion and art right now.
With over 100 unexpected and limited edition art pieces, apparel and more from collaborators like Chito, Honey Dijon, KAWS, Parra, Matt McCormick, Laurie Simmons and more, this is a drop you don't want to miss. Browse all the collaborators and our favorite pieces below.
HIGHART merch
To celebrate HIGHArt, we put together a small capsule collection with hoodies, crewnecks, tees and caps all bearing the HIGHArt logo.
Merch's influence on fashion hasn't gone anywhere, we already tipped that the hottest thing in merch right now is cultural institutions like cafes or galleries. While we're not a bonafide museum (yet), think of this drop as the ultimate giftshop merch.
Even if you weren't in Miami for the biggest art event of the year, with this drop you basically were. If you know, you know.
Mieko Meguro x Dan Graham
The subject of much of Japanese artist Mieko Meguro's recent work has been her husband and muse Dan Graham, and this piece is no different. Pulling back the curtain and giving an insight into the life of the lauded contemporary artist, here Graham finds himself on a short-sleeve cotton t-shirt, searching through his vinyl collection.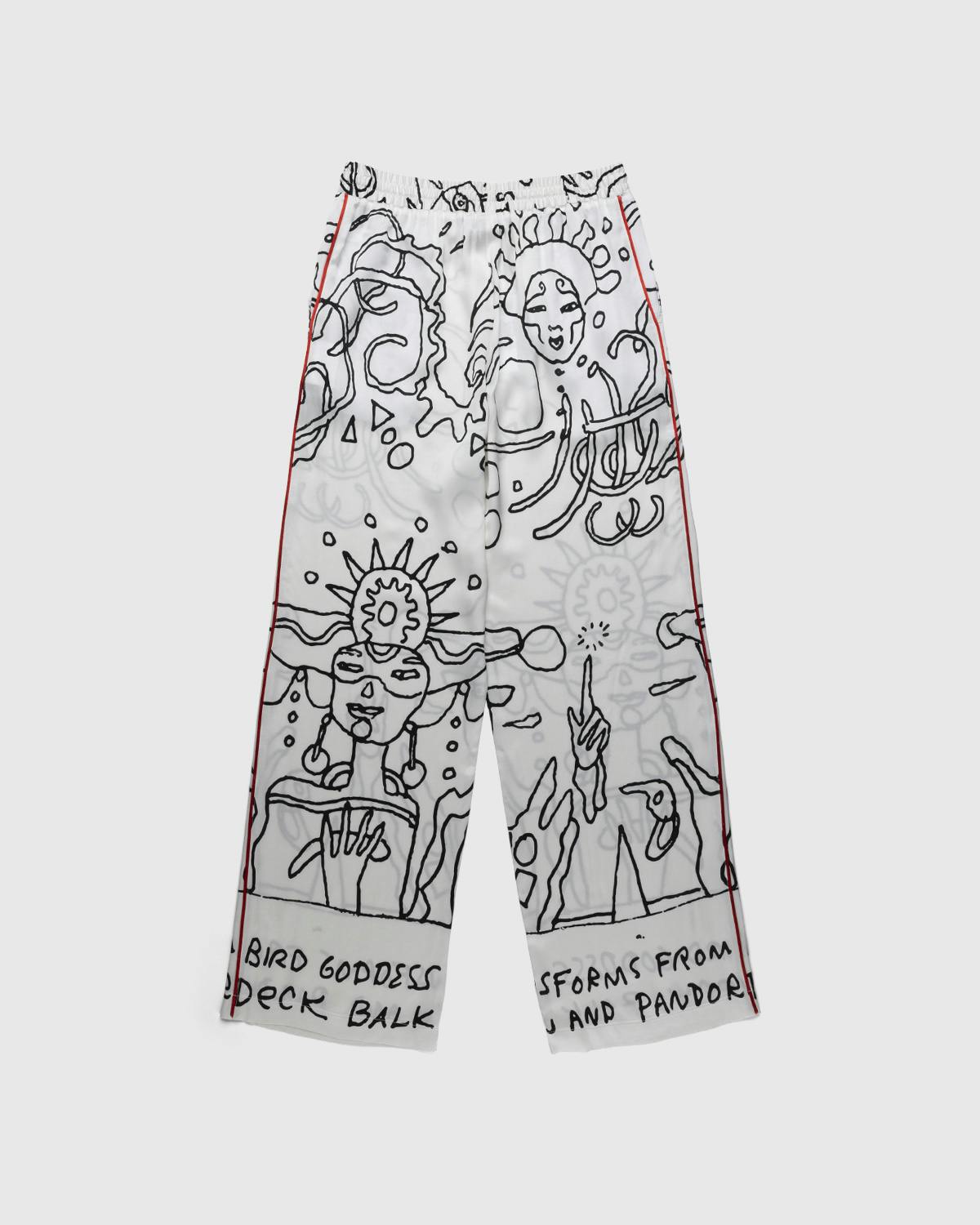 Honey Fucking Dijon x Eli Sudbrack / Honey Fucking Dijon x Steven Arnold
American DJ, producer, and electronic musician Honey Dijon has blessed us with two separate collaborations for the HIGHArt project. Working under her COMME des GARÇONS line called Honey Fucking Dijon.
The Chicago-born musician first worked together Eli Sudbrack, translating elements of his art into a limited edition run of multi-colored wool knit sweaters, a matching illustrated pants and shirt set and more. Continuing to have a conversation with the art world through her fashion line, Honey Dijon also worked on a capsule collection with the American artist Steven Arnold, a protégé of the legendary Salvador Dalí who became a queer icon in the 60s and 70s.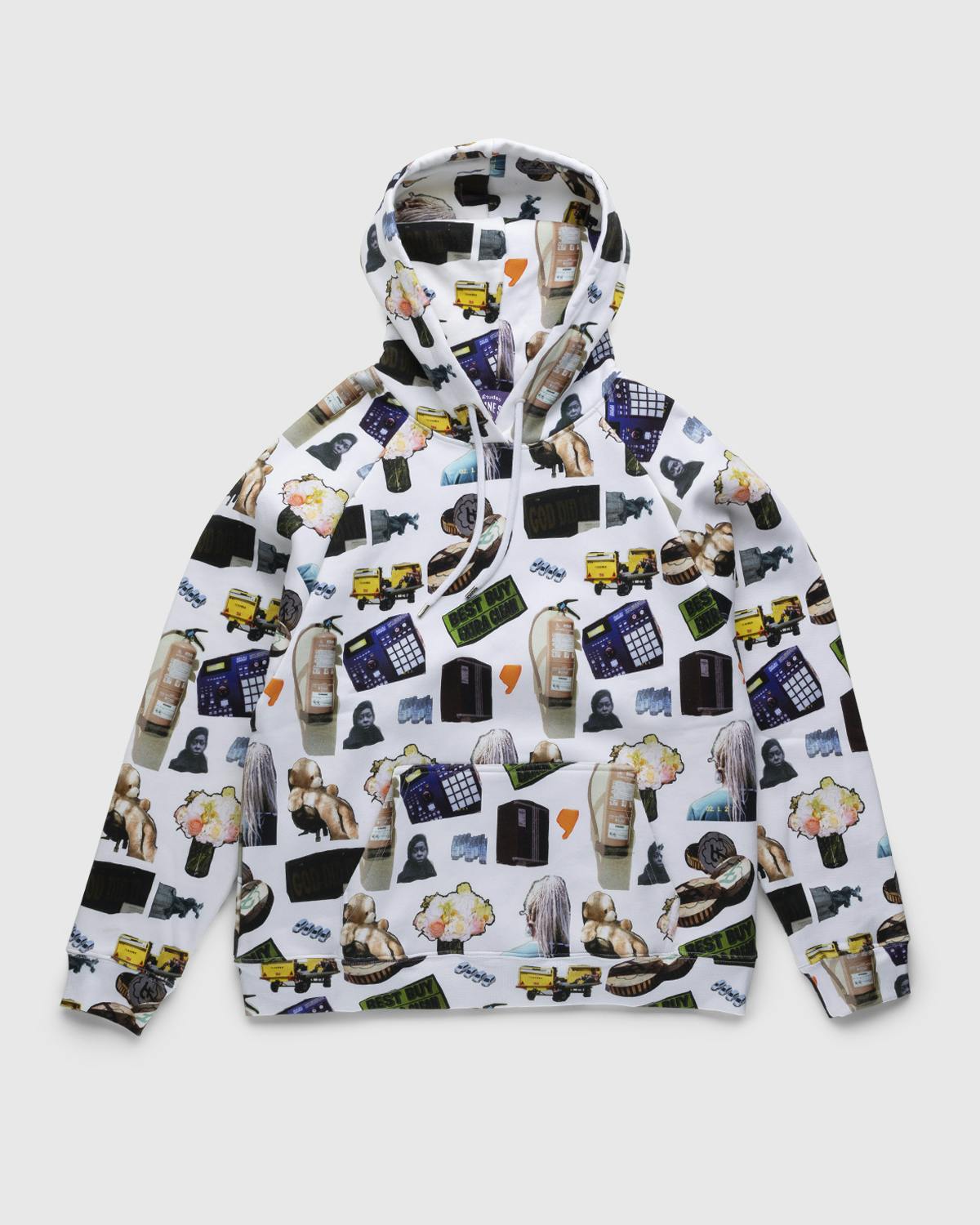 Études x Martine Syms
Humour and social commentary interweave themselves into the work of American artist Martine Syms as she touches on topics such as feminism and black culture. Working together with the Parisian brand Études, Syms use collages and poignant phrases to translate her message to apparel.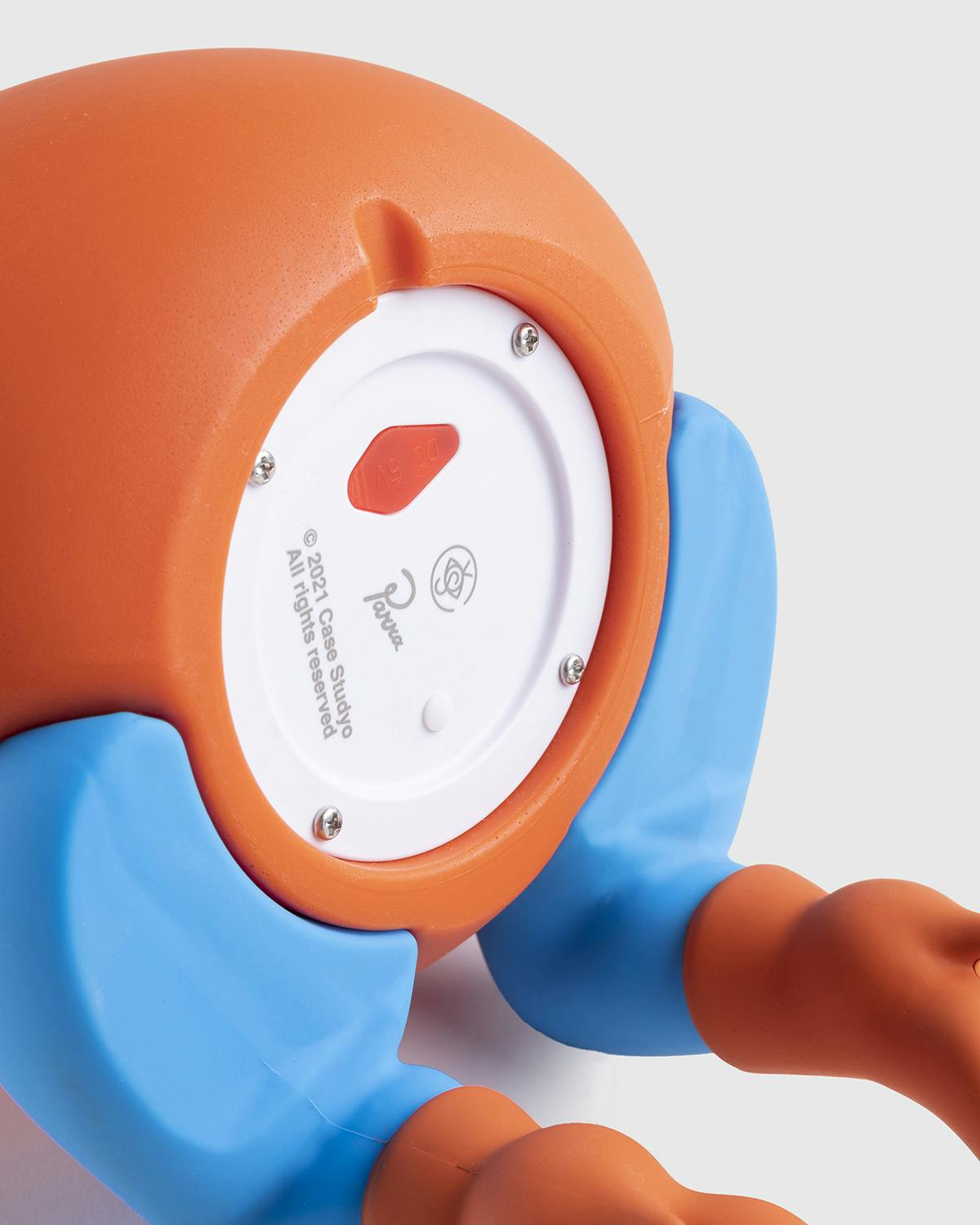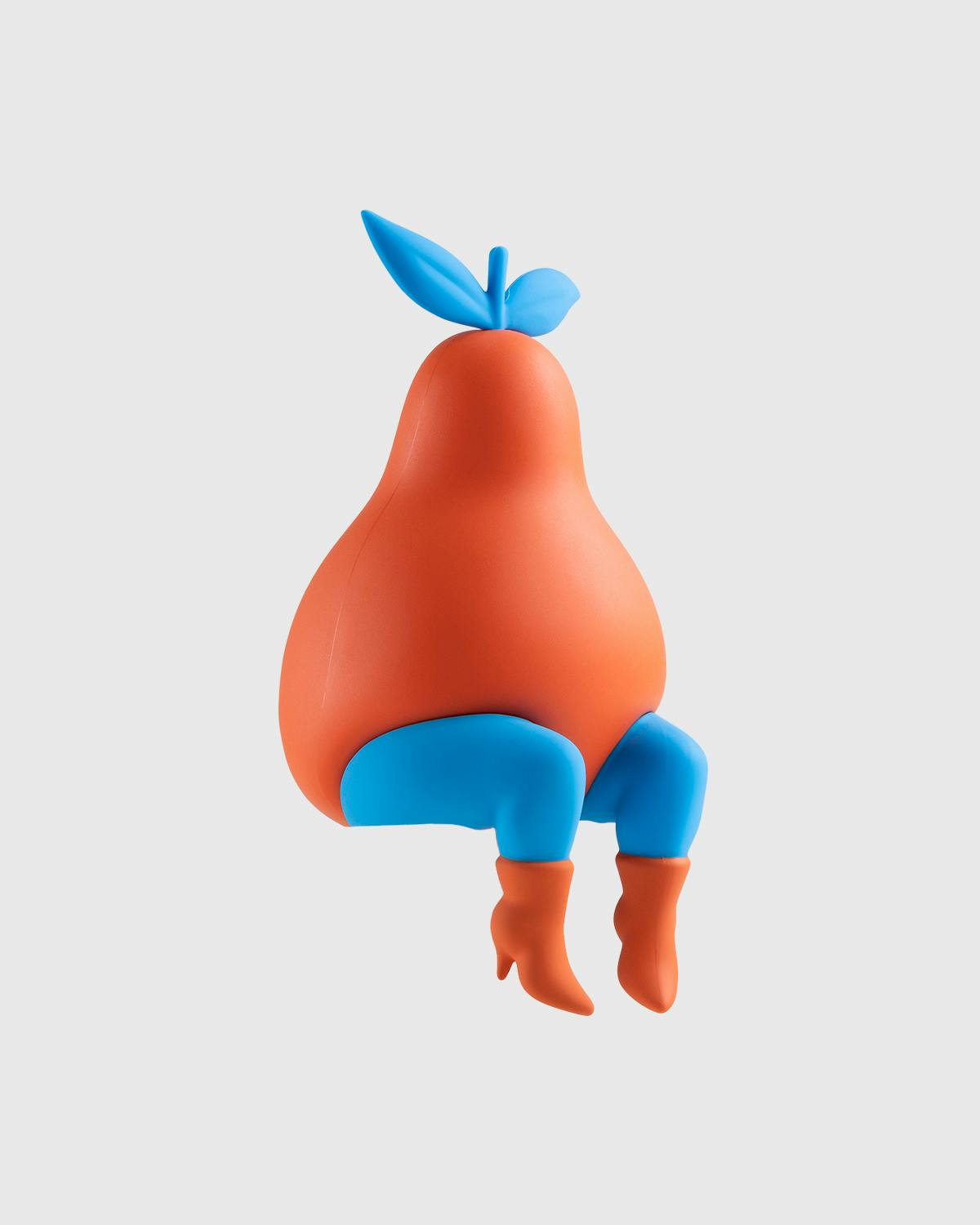 Parra x Case Studyo - A Pear Lamp
Parra knows a fine bit of design when it sees it. The Amsterdam-based brand has long worked with Case Studyo to create striking homeware and collectibles, all leading up to a curvy new creation. Based on the hand-painted ceramic, Goddess on a Mountain Top, this piece offers a refreshing, luminous take on the original sculpture.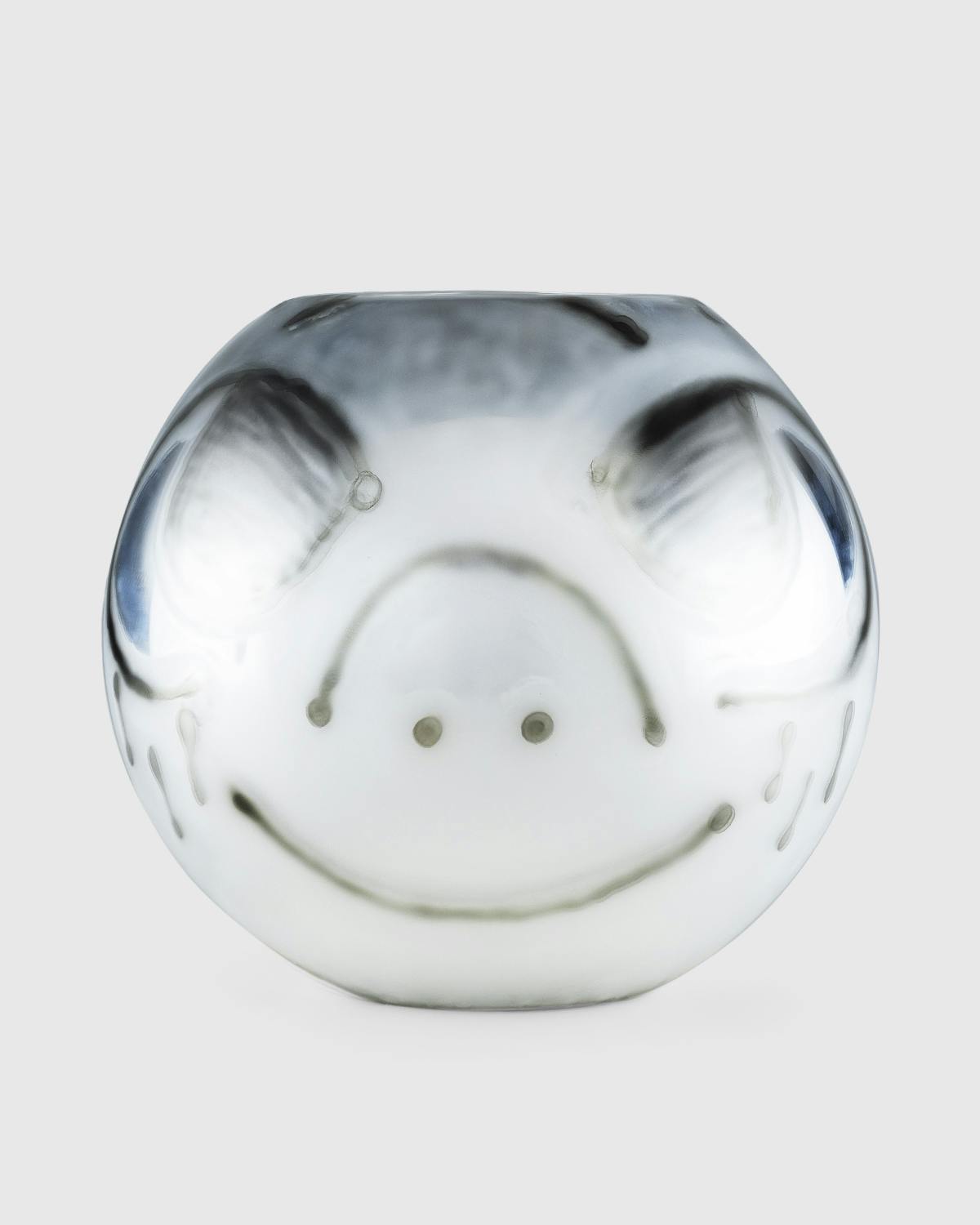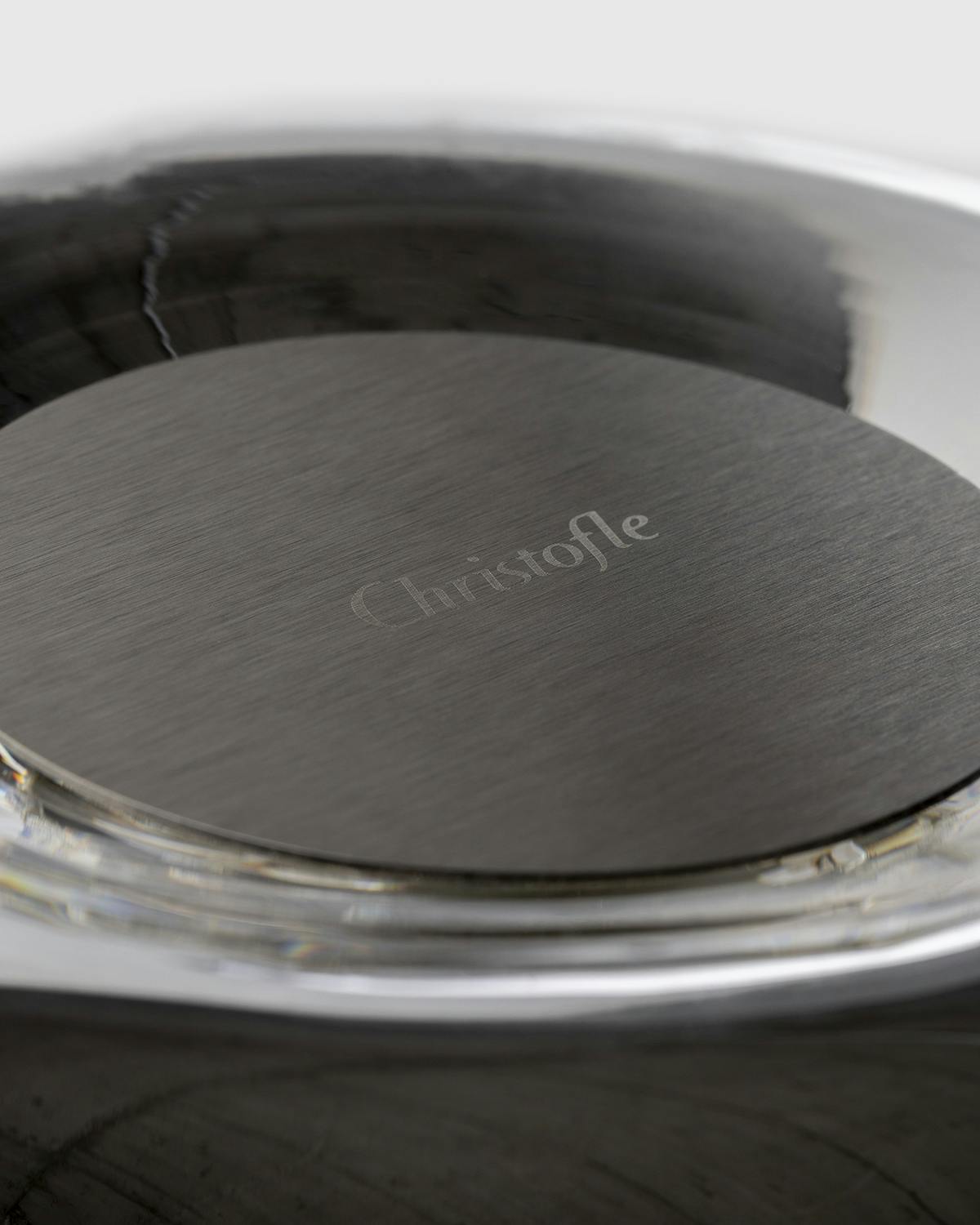 Highsnobiety x Chito x Christofle - Hand Painted Uni Vase
After working with Supreme and Givenchy, Chito is no stranger to collaboration. For the American artist's latest collab, he teams up with goldsmith and tableware company Christofle to reimagine the Uni Vase. Crafted from double sided metalized glass, each vase is a unique one-of-one decorated with hand painted artwork from the artist, touching on his previous creations. Futura Zine
We'd be remiss if we didn't include legendary artist Futura in the HIGHArt initiative, as he remains one of the most influential American artists in recent memory. This extensive zine details the life and work of Futura, with excerpts from associates and other authoritative figures ranging from Virgil Abloh to KAWS and beyond. Talk about a great coffee table book.
Highsnobiety x Slavs and Tatars x Havaianas
Art collective Slavs and Tatar's work, titled 'Mother Tongues and Father Throats' is a large carpet with a diagram that shows the parts of the mouth which are used to pronounce letters from the Arabic alphabet. The collective has come together with Highsnobiety and Havaianas to incorporate this design, and its message surrounding Eastern linguistics and culture, onto a footwear design. Namely, onto the Brazilian label's signature Tradi Zori flip-flop.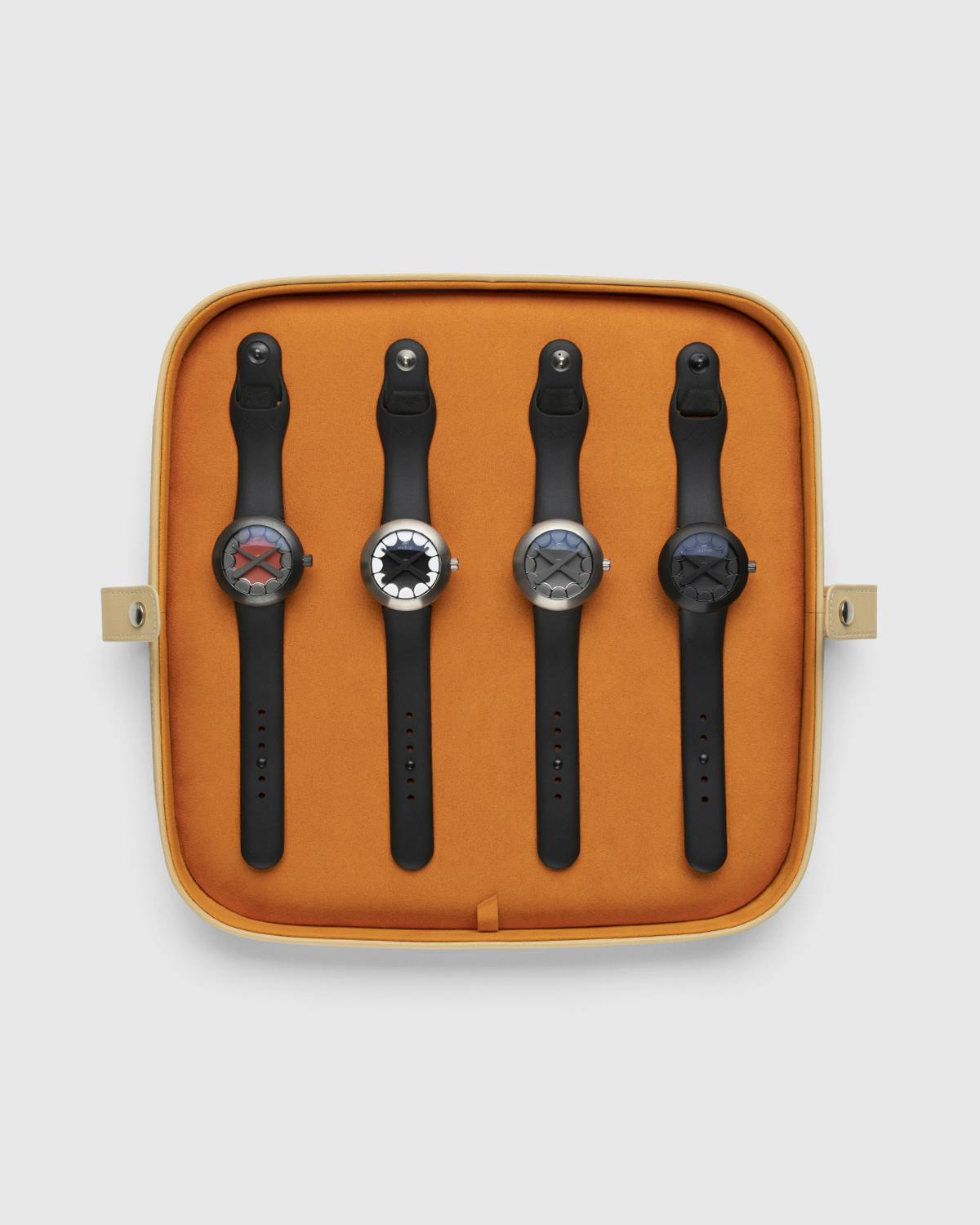 KAWS x Ikepod Horizon
This is your chance to own a piece of watch history. This rare set of watches originally released in extremely limited quantities at colette in 2012. As you can imagine, the drop was an instant sell-out, but now you have the chance to secure the complete assortment, arriving in a custom-made one-of-one box. To our knowledge, this is the only full KAWS x Ikepod set available for purchase. What a flex.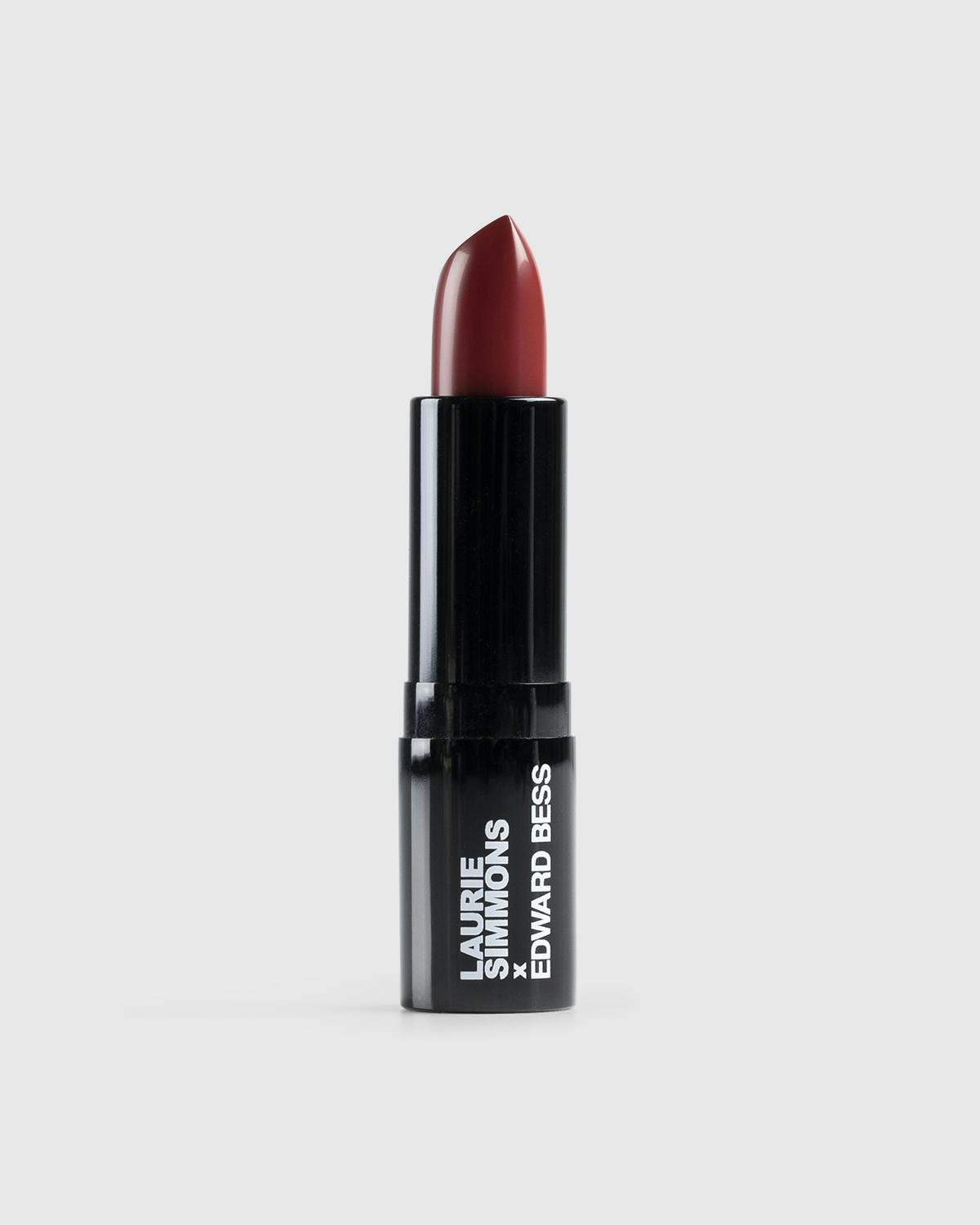 Highsnobiety x Laurie Simmons x Edward Bess Lipstick
Luxury cosmetics provider Edward Bess and American artist, photographer, and filmmaker Laurie Simmons have come together to deliver a limited edition lipstick in a classic red shade. Available in just 50 pieces worldwide, the lipstick is an homage to Simmons' work, specifically the artist's iconic 'Walking Tomato,' which is depicted on the box.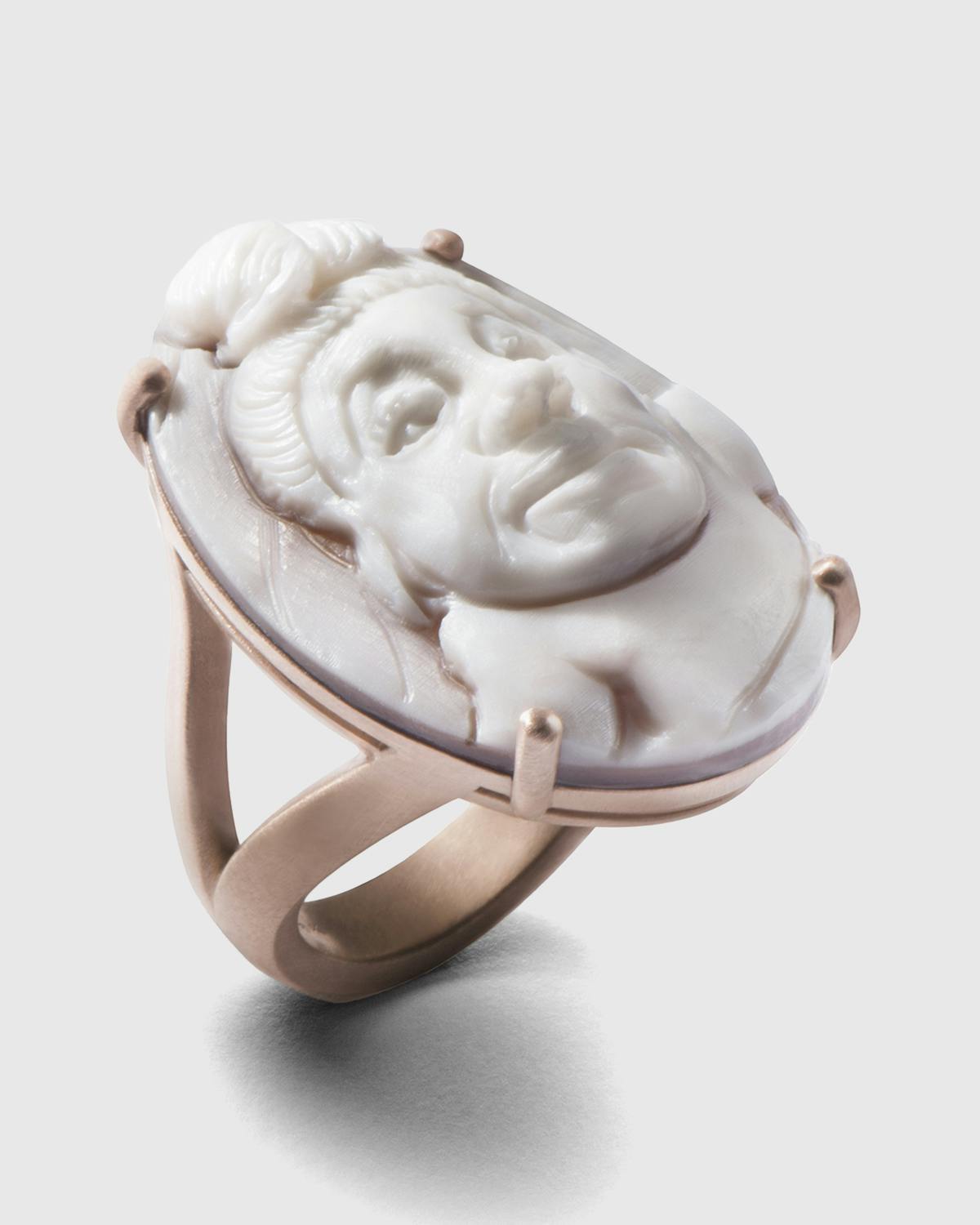 LIZWORKS x Cindy Sherman / LIZWORKS x Rashid Johnson
Jewelry label LIZWORKS is no stranger to teaming up with contemporary artists, working together with a range of creatives to bring their vision into wearable items. Highlighting two of the label's collaborations that push the boundary between jewelry and art, both Rashid Johnson and Cindy Sherman took on the oldest form of portraiture to create their jewelry lines.
Highsnobiety x Matt McCormick
What do Cowboys and Tyler, The Creator have in common? Tattoo artist turned LA-based painter Matt McCormick. For HIGHArt, McCormick brought his signature Americana aesthetic to apparel.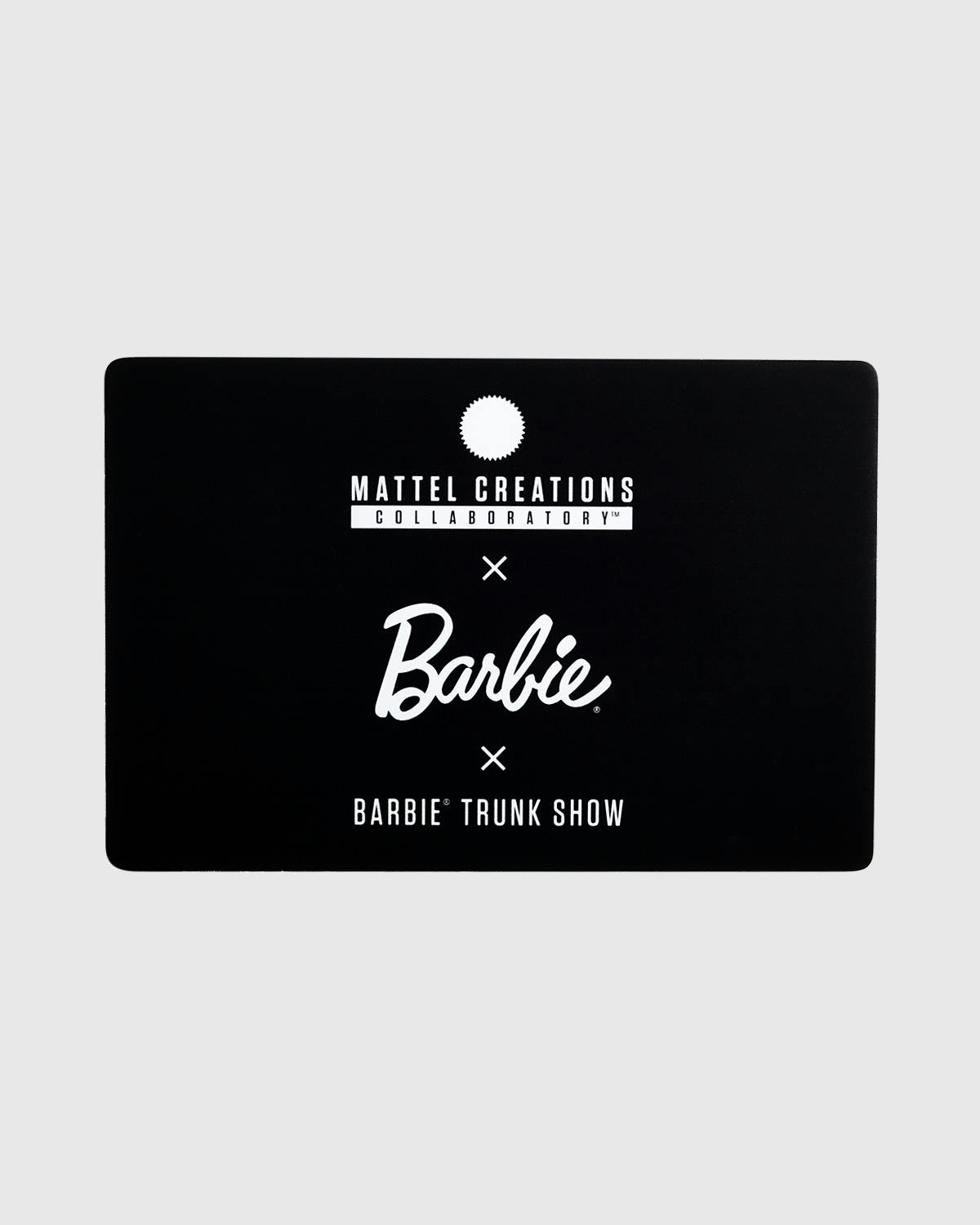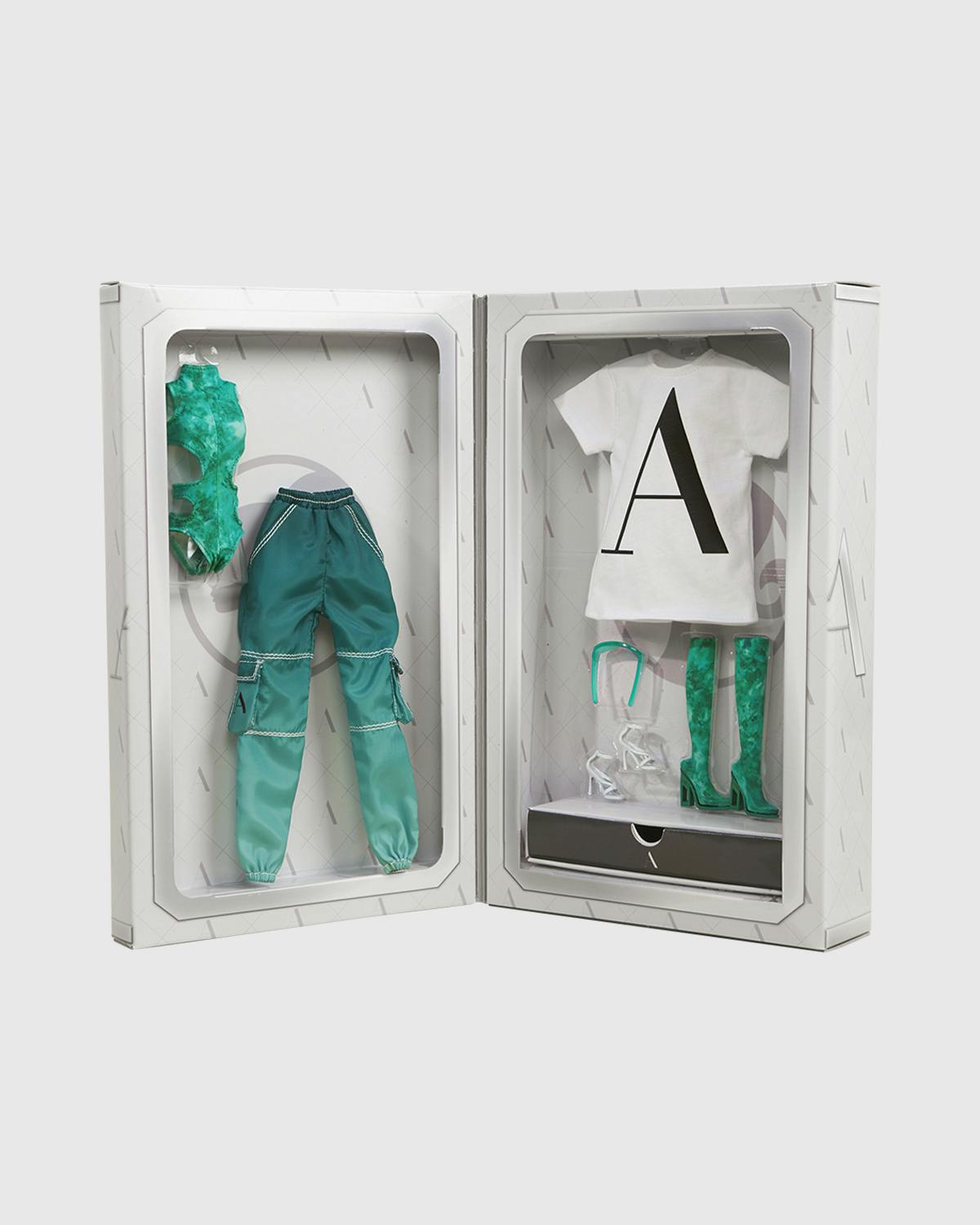 Mattel Creations
Toy manufacturer and entertainment company Mattel Creations has created so many iconic items since it was founded in 1945 that we have ended up collaborating on five items. Create together with the likes of fashion icon Aleali May, actor Evan Mock, and artist Nina Chanel Abney is a selection of pieces that will be loved by kids and adults alike. There is everything from exclusive UNO cards to an Orko-inspired necklace.
Highsnobiety x Nanzuka x Roby
Combine a contemporary art gallery, an artist that blends surrealism with renaissance art and Highsnobiety, and what you get are some of the most eye-catching tops on the market. The limited-edition range features Indonesian artist Roby's work front and center of a selection of 100% cotton tops.
Highsnobiety x New Models x Society of Scent
Highsnobiety has enlisted the services of perfume professionals Society of Scent and Berlin-based art collective New Models to get to the bottom of the question on everyone's lips: what does the internet smell like? Packaged into a 15 ml (.5 oz) bottle along with a custom box displaying artwork by New Models is the scent of cyberspace.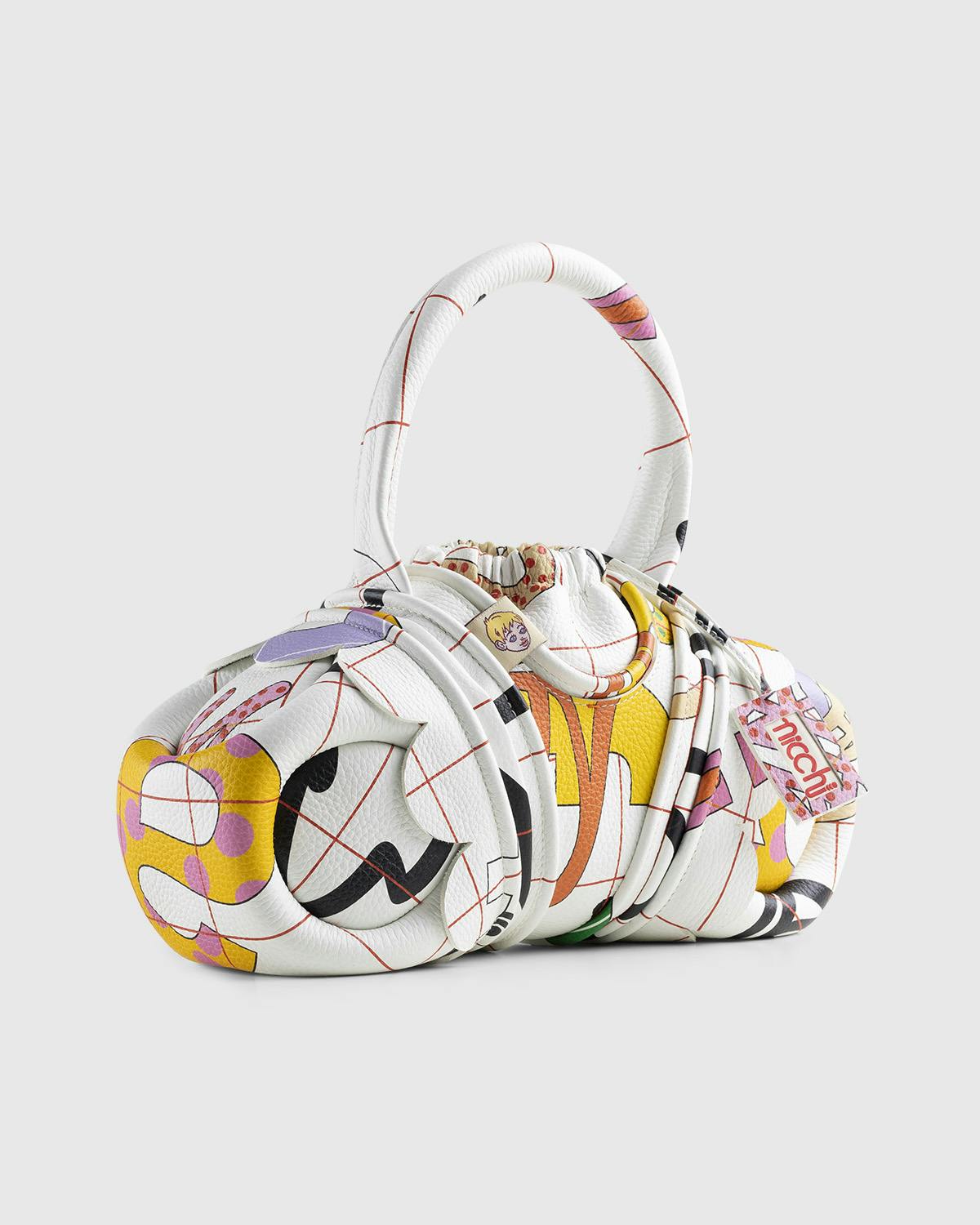 Highsnobiety x Nora Turato x ECCO Leather x nicchi
Artistic merit isn't usually the first thing that comes to mind when buying a new handbag, but with nicchi, art is firmly engrained within the brand's DNA. Described as "if Hermès and Pokémon had a baby, this limited-edition bag is handcrafted from ECCO leather and brings to mind large hand-painted Birkin collection Ye gifted to Kim Kardashian (including the infamous one painted by an infant North West) and with just four pieces available worldwide, it's just as exclusive.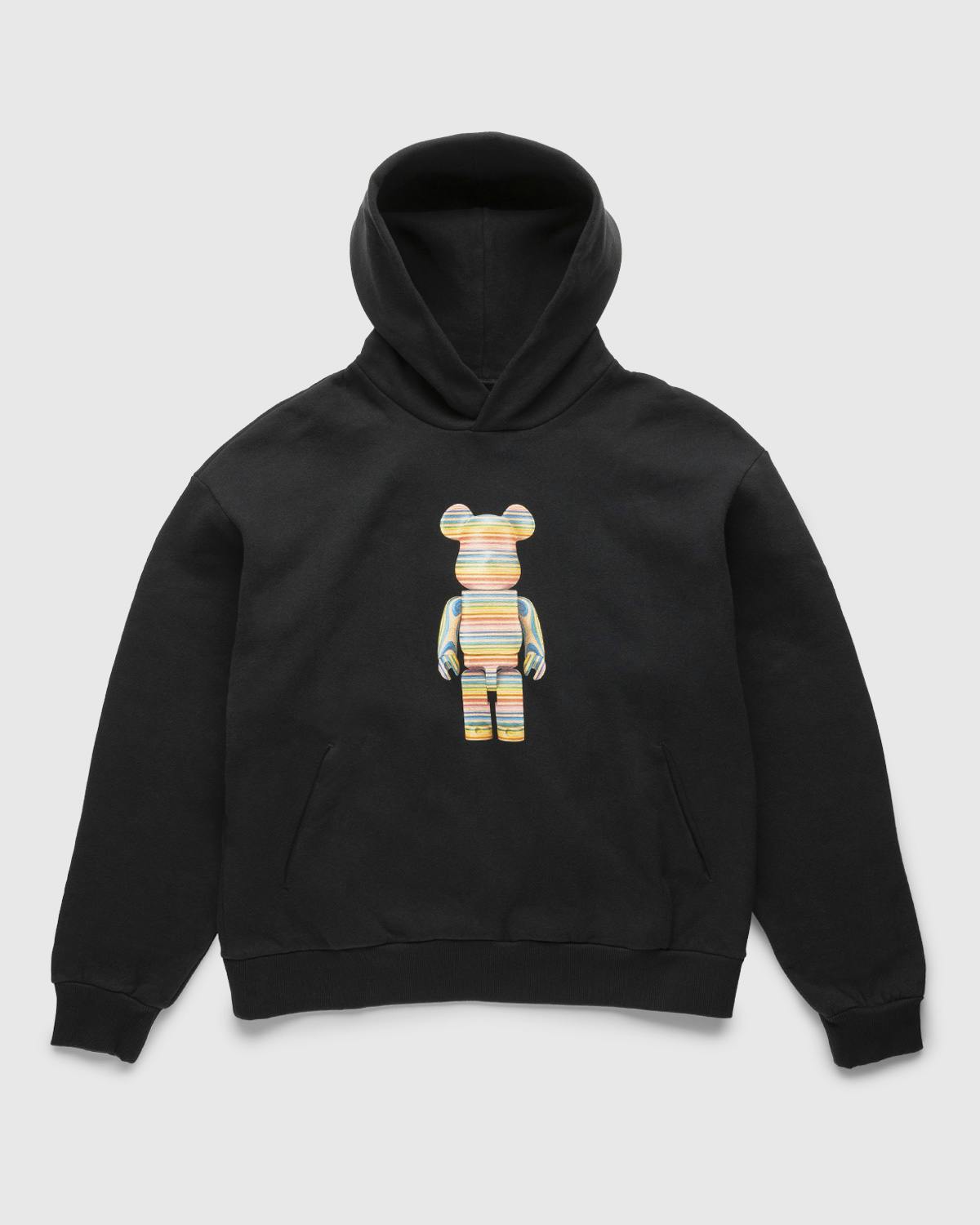 Pangaia x Haroshi Be@rbrick
The Medicom Toy Be@rbrick is a collectible that has gained cult status, leading to the hand-made figures fetching high amounts on resell markets. Case in point, the Haroshi versions that are on these Pangaia hoodies are currently listed on StockX for $44,899. This collaboration is either the perfect merch to accompany your figure or the next best thing to owning one.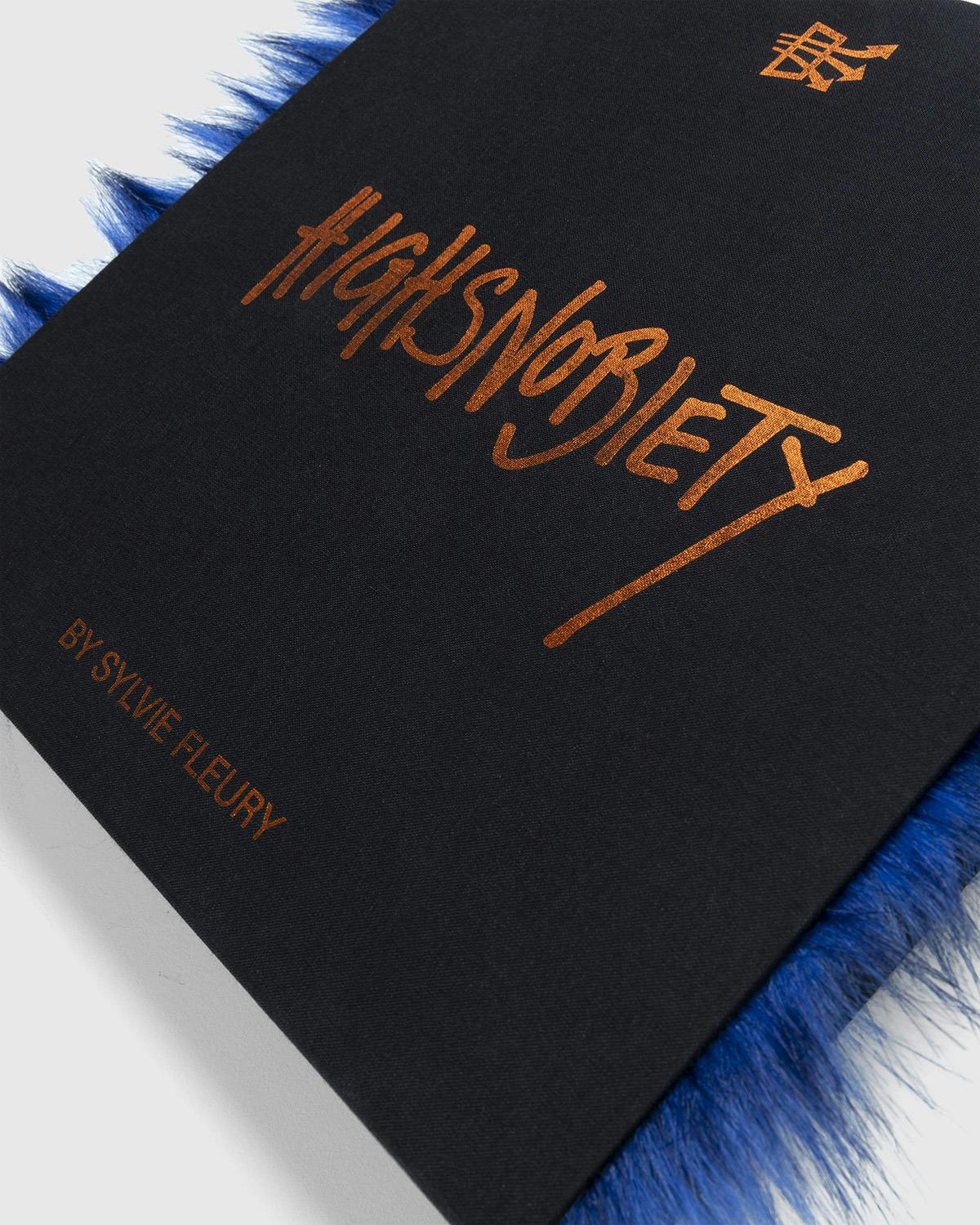 Highsnobiety x Sylvie Fleury
There's nothing quite like this joint effort with Swiss artist Sylvie Fleury. Drawing inspiration from 20th century art and consumer society, this luxe crystal dildo comes packaged in a lavish flip lid box lined with blue fur. It's limited to just 12 units worldwide so you'll want to act fast for this one.
Highsnobiety x The Elder Statesman
The Elder Statesman's whimsical approach to design can be seen in its selection for our store. From a cashmere stuffed dolphin to a DIY scarf knit kit, the items from the LA-based luxury lifestyle brand are guaranteed fun.
Highsnobiety x Tobias Spichtig
Our collaboration with Tobias Spichtig sees the artist's work turn from 2d to 3d as we create an exact remake of the sunglasses that are depicted in the painting for which he received critical acclaim in 2010. Handmade in England, the glasses are limited to just eight pairs worldwide and come in a branded case with a numbered certificate. This is wearable art epitomized.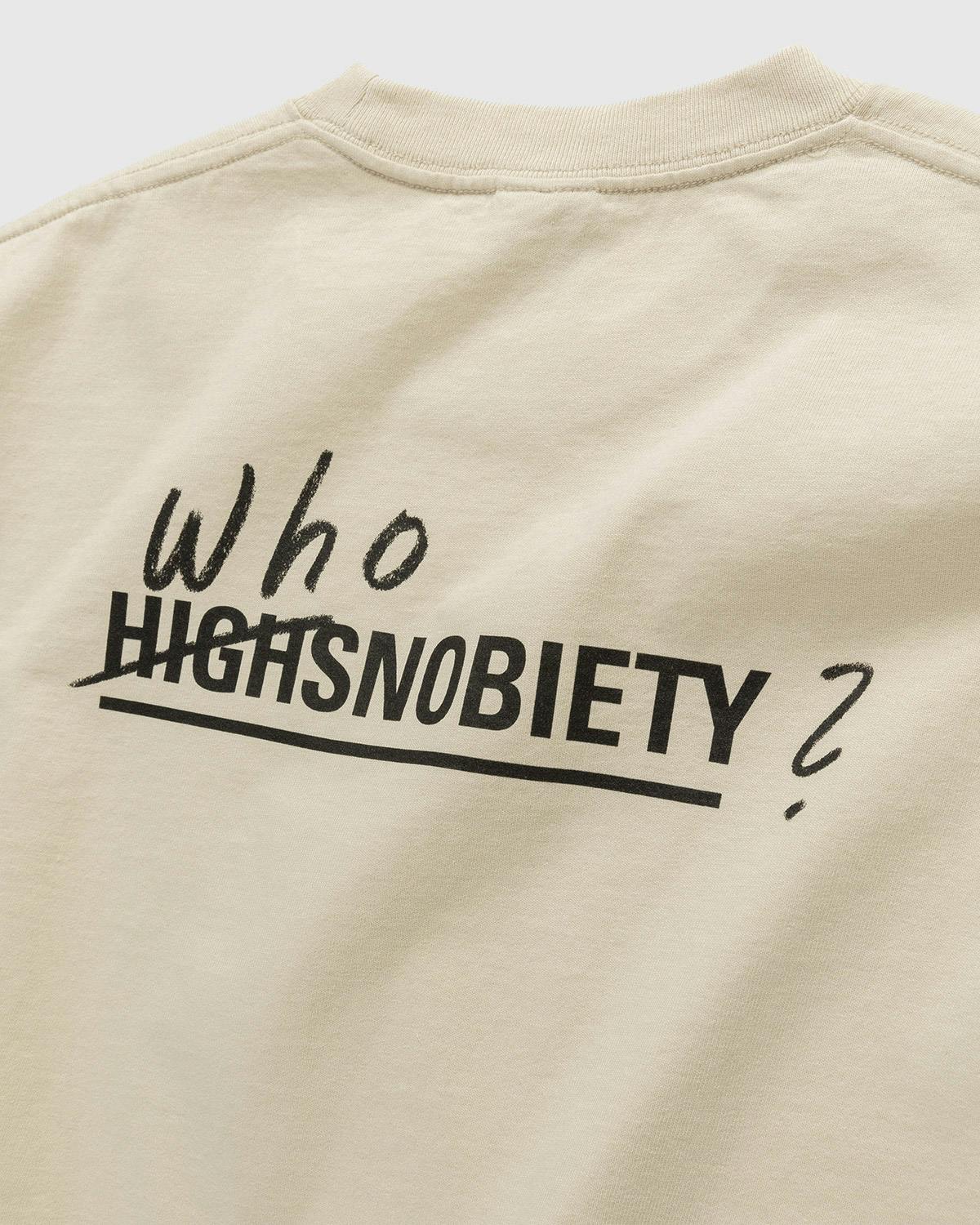 Highsnobiety x Simon Fujiwara
On our capsule collection with British-Japanese artist, Simon Fujiwara integrates he integrates his Who The Baer character onto everything from the Mona Lisa to the Birth of Venus. He even defaces our logo so that it asks: whosnobiety? We're not too sure how to answer him, though.
Highsnobiety x Javier Calleja x Mira Mikati
Spanish artist Javier Calleja and fashion designer Mira Mikati have created a synergy between their creative worlds twice before. Following the success of their previous drops, they have brought us on board to create a basketball limited to only 60 pieces worldwide.
André Saraiva - Mr. A Street Sign
For those trying to get their hands on André Saraiva's sold-out street sign, look no further. The highly coveted item is back again, this time in conjunction with HIGHArt. Made by the same factory that produces street signs in France, this design feature's a character called Mr.A. who is central to much of Saraiva's work.
M/M x Anicorn
Art and design agency M/M (Paris) and creative studio and watchmaker Anikorn have come together to produce a varied selection of custom items that can be used to decorate yourself and your home. They have worked together to produce a colorful selection that comprises a handcrafted ping pong set, two puzzles, and a scarf.
Want to keep browsing? Head to the Highsnobiety Shop for more products that we love.