'Tis the season for a Highsnobiety party honoring the launch of our Winter 2022 issue, which saw the talented and carefree Billie Eilish grace the cover.
It all went down on a Thursday night at New York City's the River in Chinatown. Clocked out and ready to soft launch their weekend, New York's fashion flock filled the saloon-esque venue, prepared to cut loose and be merry at our holiday-slash-magazine-release party.
Amongst the stylish crowd, we even spied cookie bag queen Carly Mark of Puppets and Puppets and Beepybella's Isabella Lalonde, who counts Madonna as a fan of her label.
Bubbly cocktails flowed courtesy of the River while DJs Probablyourdaddy and Chopstixmami spun the evening's tunes.
Camera-ready partygoers struck poses and danced underneath dangling snowflakes.In the same breath, other guests chatted amongst themselves next to inflatable Christmas trees and Billie Eilish's face (as seen on our magazine cover, that is).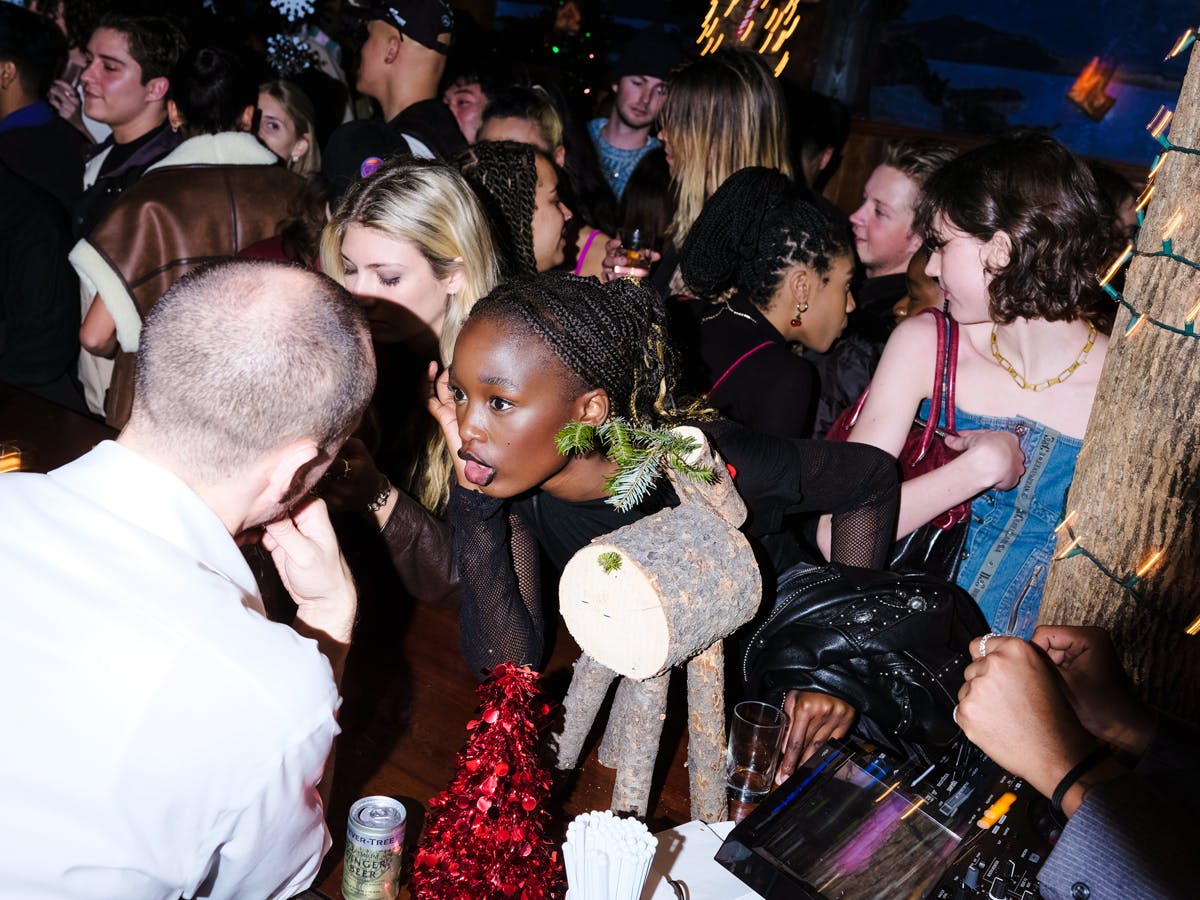 In addition to meaningful convos with the Our Legacy family and Tems, Highsnobiety issue #29 also saw Eilish pay homage to the iconic Yohji Yamamoto and reveal what her second fragrance smells like (hint: think of kissing in the rain).
Not to mention, she delivered the most relatable quote of the year: "I don't have answers for shit."
With sustainable Nike collaborations, a distinctive personal style, and an outspoken personality, Eilish truly embodies the "new era of Highsnobiety," as editor-in-chief Willa Bennett puts it.
In kicking off our new journey and, thus, Bennet's vision, I can't think of a better face than the influential musician to take over our latest party, cover, and some fire cake.
Shop our favorite products